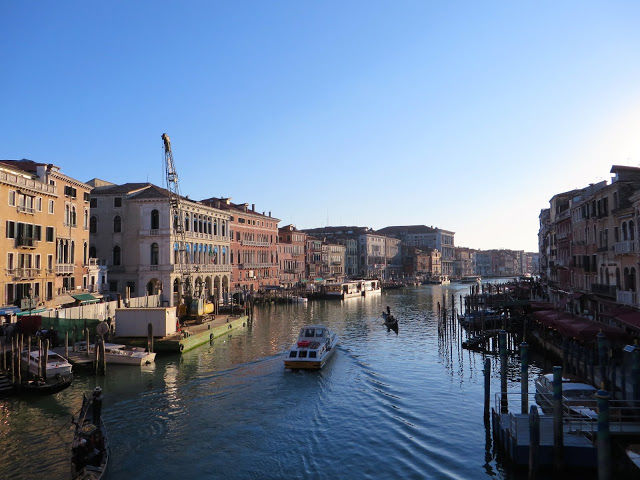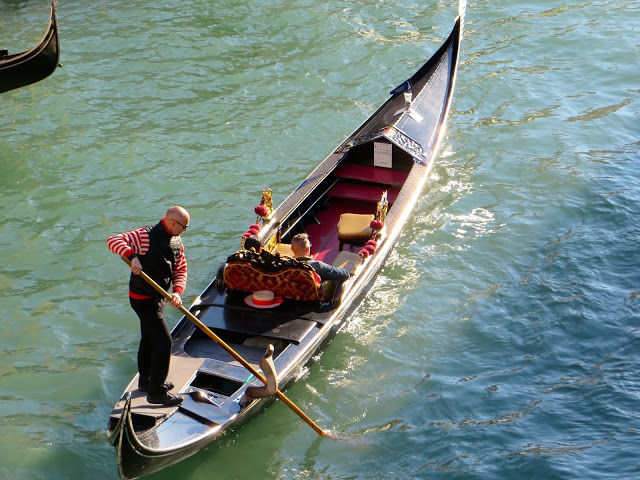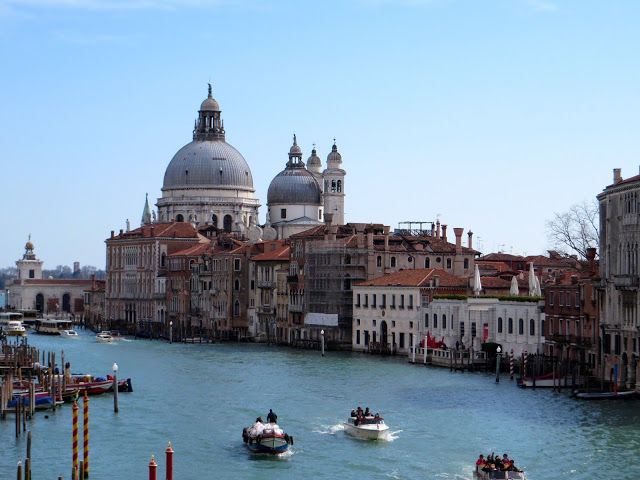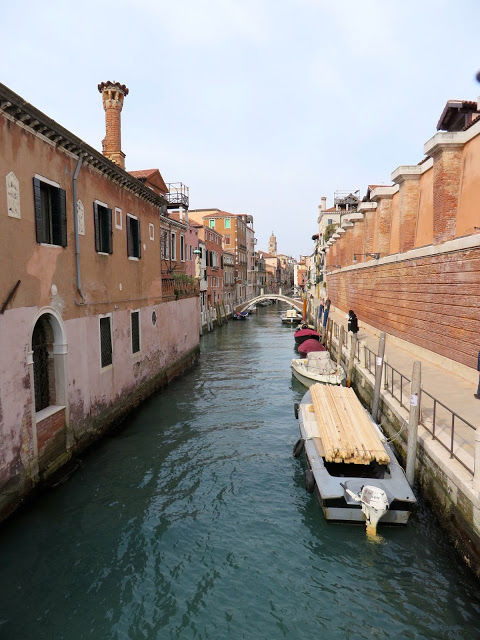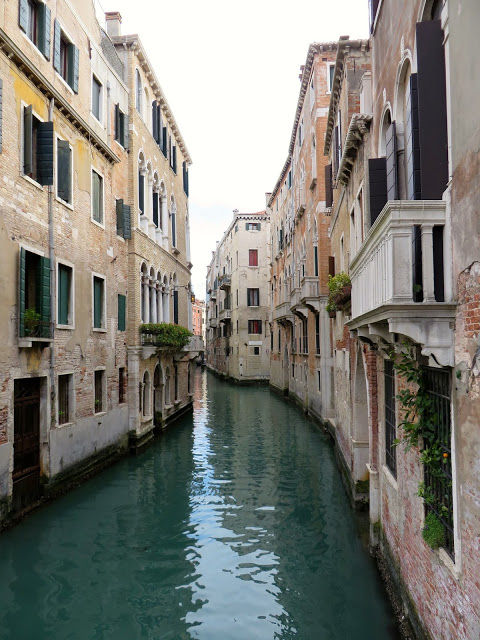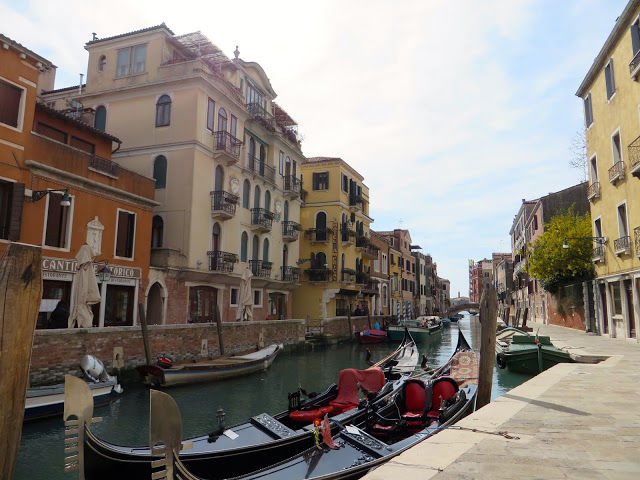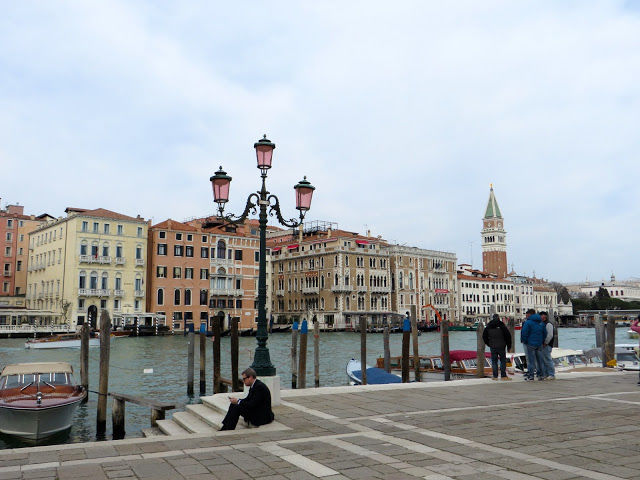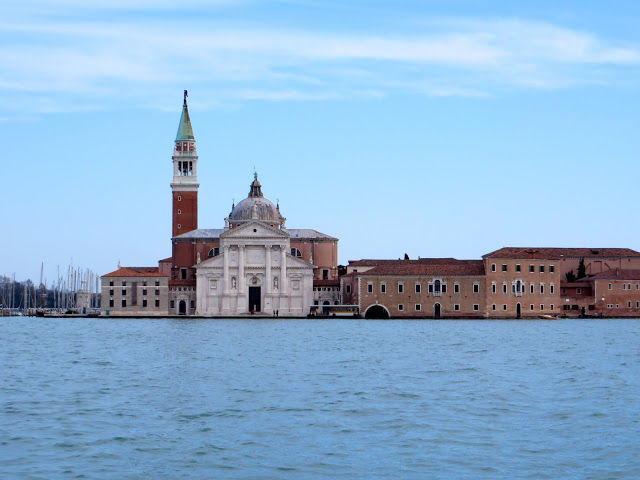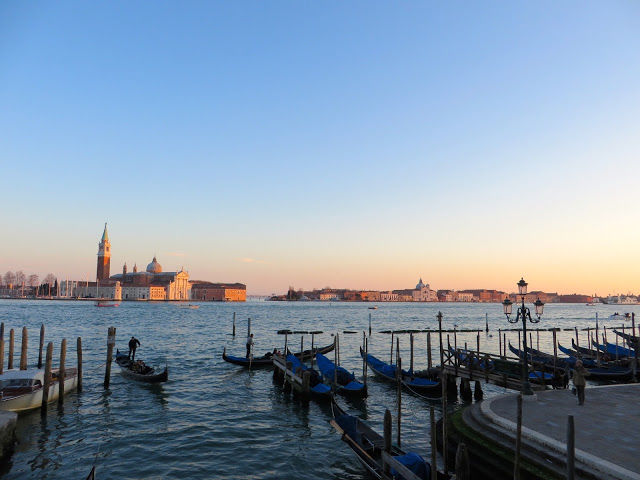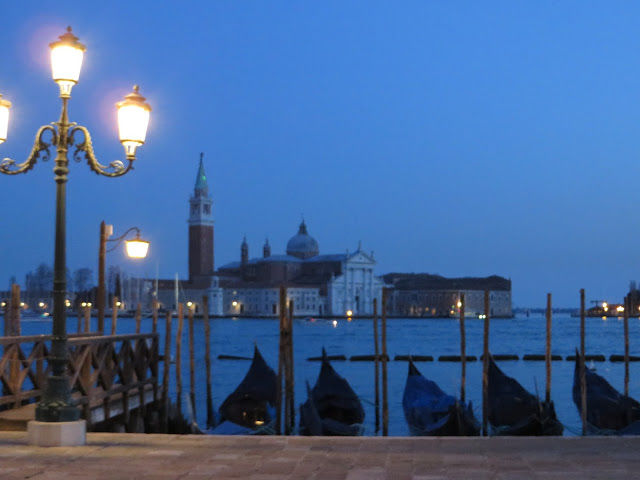 Venice was the last point of our trip in Italy. Known variously as the City of Water, City of Bridges, and City of Masks, it is composed of 118 small islands, connected by bridges. It's one of the most gorgeous and unique cities I've been in. All transportation is done through the canals – there are no streets at all, just pedestrian walks and bridges that link various parts of the island. Ferries and private gondolas transport people throughout the city.
We were here for three days, just enough time to see the major sites as well as some of the outer islands that are less popular with tourists. There are lots and lots of tourists, especially on San Marco island near the Basilica, San Marco Piazza, and the Rialto Bridge. In this area, lots of restaurants and shops cater towards visitors, and it can get overwhelming trying to navigate small alleyways that are crowded with people.
The further out you go, like to the west, near the shipyards, the more you can see more of the local essence of Venice. Get off the main paths that lead between tourist attractions, and find yourself lost in hidden courtyards, narrow alleyways, and quiet canals.
It's very easy to get lost wandering the maze of alleyways, as GPS signals are very weak, most streets curve and wind and end suddenly at a canal, and there are no real street signs or numbers. Don't rely on Google Maps here. Soon enough, you will stumble upon a larger street with signs that point you to the major attractions, so rest assured you won't be lost forever. I pride myself on being quite adept with directions, and yet there were a few times where I was confused and had to refer to a map.
Though the whole area of the city is made of tiny islands connected by bridges, there are also several larger, more distinct islands, separated by the Grand Canal, a larger stretch of water. As I mentioned, San Marco is the main island for tourists. There are ferries that make scheduled runs among many stops, and they can take you in between islands.
The ferries aren't cheap (about 7 euros for a one-way pass), but they do beat the price of hiring a private gondola. Some say that riding on a gondola is a quintessential experience in Venice, but I think that viewing the gondoliers singing and rowing, from a bridge, is just as fun!
Besides a few major attractions, the best way to experience Venice is just to walk around and explore the little nooks and crannies. Dining and lodging is quite expensive compared to the rest of Italy, as all supplies are shipped to the islands from mainland. I'll talk a bit more about the specific things we saw and did in a later post.
Many businesses start to close in the evening, around 8 or 9PM. This is not the place to come to for nightlife - you might want to head to Bologna for that! However, there are sunset and night views from the waterfront near the San Marco Piazza.
Originally published on Molly the Explorer.