Vietnam, a Southeast Asian country, has a lot to offer to all kinds of tourists and travellers. With exciting history on every bend of the road to all sorts of modern forms of entertainment, Vietnam has it all. In the past few years, Vietnam has experienced a growth in its inbound tourism and hence has several options available for a cosy, comfortable and a pleasant stay.
In order to save you time, we have decided to narrow down a vast list of great stays and divided into three broad categories for your better understanding.
Homestays
Why: The Tropical Nordic House located in Hanoi Old Quarters is known for its premium location. There are several popular tourist spots near the apartment some of which includes Old City Gate and Thang Long Water Puppet Theatre. The house is a great option for those who want to go on long walks and explore the city, up and close. The rooms provided are spacious and well equipped with modern amenities.
Where: No 19A, alley 12B Ly Nam De, Hanoi, Ba Dinh, Hanoi, Vietnam
Price: ₹1,852 per night
Why: Da Nang was a French colonial port and still remains one of the top tourist attractions in Vietnam. The coastal city is famous for its sandy beaches and the Little Flower Homestay is just 12 minutes walking distance from beach. The property is beautifully decorated with a touch of modern architecture and provides free WiFi, a garden and a terrace to all its guests.
Where: 72 Hoang Duc Luong, Son Tra, Da Nang, Vietnam
Price: ₹1,532 per night
Why: Opal is a traditional wooden house of the locals. A comfortable space, a cosy and peaceful place for you to relax and rejuvenate. Enjoy your stay in this beautiful small wooden house located right on the mountain slope. Fansipan Mountain is 12 km from the homestay, while Sa Pa Lake is just 6 km from the property.
Where: Sa Pa, Vietnam
Price: ₹1,949 per night
Why: New Space Arts Stay offers pet-friendly accommodations in Hue near Chieu Ung Pagoda and Dong Ba Market. Guests can enjoy the on-site bar. It is also open for young Vietnamese artists to experiment new artistic media such as video art, performance art and installation art. This place will help you find inspiration and let your creative juices running.
Where: Hamlet 3, Lai The village, Phu Thuong commune, Phu Vang district, Hue, Vietnam
Price: ₹1,949 per night
Budget Hotels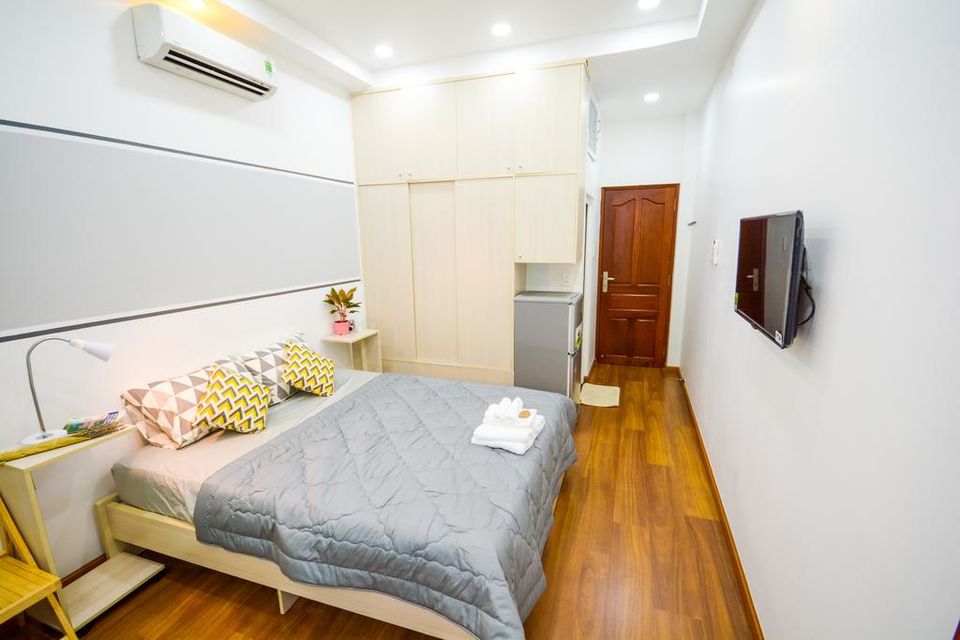 Why: Situated in Ho Chi Minh City, this hotel is ideal for budget travellers. It is a kind of place where you can relax and work during the day in comfort of modern rooms and by night can take spend time in any of the live acoustic venues nearby. The place is well located in a small alley which make it quiet despite being close to main streets & many attractions.
Where: 81/14 Nguyen Huu Cau, District 1, Ho Chi Minh City, Vietnam
Price: ₹2,924 per night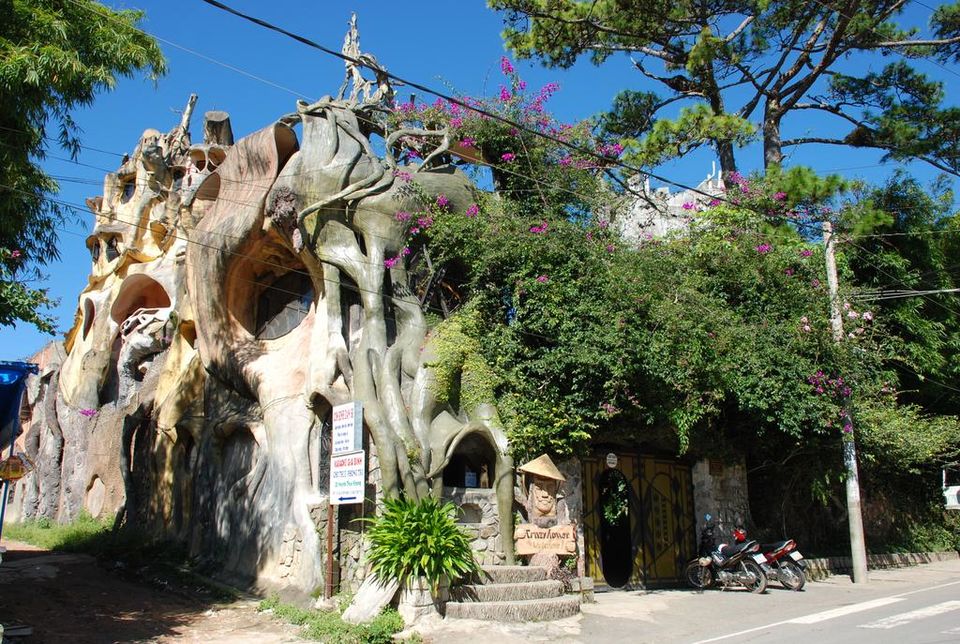 Why: Hằng Nga guesthouse, popularly known as the Crazy House, is an unconventional building incorporating design elements from natural surrounding such as trees, animals, caves and webs. Described by many as a fairy-tale house, this house could be an ideal stay for anyone looking for something unique and interesting.
Where:03 Huynh Thuc Khang, Da Lat, Vietnam
Price: ₹2,924 per night
Why: Looking for a hotel in Hoi An next to a beach within budget? Then, this place is just for you. Hoi An Estuary Villa is 12 minutes walk from the beach. Apart from that, guests can enjoy activities such as golfing and snorkelling. Also, free self parking is available onsite.This hotel is considered to be the best value for money in Hoi An.
Where: Tan Thinh Area, Cam An Ward, Hoi An., Cam An, Hoi An, Vietnam
Price: ₹1,774 per night
Why: Located in Hanoi, Splendora Hotel offers clean and comfortable accommodation with free WiFi access in the entire property. Hoan Kiem is a great choice for travellers interested in shopping, street food and atmosphere.
Where: 62 Ngo Huyen, Hoan Kiem, Hanoi, Vietnam
Price: ₹1,949 per night
Luxury Hotels
Why: When in Ninh Binh, book a room at this resort located on the edge of Van Long Nature Reserve, for a luxurious stay in the midst of nature. Enjoy the picturesque landscapes and all amenities provided by the resort to get your mind, bod and soul aligned and find peace. Emeralda Ninh Binh Resort and Spa is a 30-minute drive from the Tam Coc-Bich Dong caves which is a well known tourist spot.
Where: Van Long Reserve, Gia Van Commune, Gia Vien District, Ninh Binh, Vietnam
Price: ₹9,248 per night
Why: Nha Trang is a coastal resort city located in southern Vietnam. The city is known for its beaches, diving sites and offshore islands. In order to experience a fun filled as well as a relaxing stay,Mia Resort Nha Trang is the place for you. This property is two minutes walk from the beach and you can enjoy free beach yoga sessions in the private beach on Saturdays.
Where: Bai Dong, Cam Hai Dong, Cam Lam, Nha Trang, Vietnam
Price: ₹17,096 per night
Why: Phu Quoc is a Vietnamese island and a vacation on an island is a must for anyone looking out for a luxurious getaway from the cities. Chen Sea Resort & Spa is a beachfront resort in a quiet bay area in Phu Quoc Island. The design of this place is inspired by the calm environment. Water sports activities such as sailing, windsurfing, kayak rides and beach volleyball can also be tried here.
Where: Bai Xep Ong Lang Hamlet, Ong Lang, Phu Quoc, Vietnam
Price: ₹25,131 per night
Why: Ha Long Bay known for its litlle islands topped with rainforests and emrald green water, should be on your bucklist, if it's not. Located on the private Reu Island, the luxurious Vinpearl Ha Long Bay Resort offers access to a private beach area and a relaxing spa. The resort also can arrange rides to explore some of the nearby areas.
Where: Reu Island, Bai Chay Ward, Quang Ninh, Ha Long, Vietnam
Price: ₹8,688 per night
Have you been to Vietnam already? Where did you stay? Share your review of the property with us here.
Frequent Searches Leading To This Page:-
Vietnam Tour Places, Vietnam 4N 5D Itinerary, Vietnam Tourism Office In India, Vietnam Tour Operators In Vietnam, Delhi To Vietnam Flight, Places To Visit In Vietnam