Hi Happy Travelers,
Since this is my first blog on tripoto community, I will start off with my most recent trip to the one of the most beautiful Asian country I've visited, Vietnam.
As an avid traveler, the very first thought any trip planner gets is the flight booking and currency scale as compared to own country. Even though on economically this country may give a hint of "under budget" trip, but let me tell you, this country is nowhere poor or economically backward. The expenses easily skyrocket once you increase the number of days to stay and include the activities to do. Nonetheless, I would always favor to visit this place and in-fact keep extra days in hand in order to not miss anything.
So, first things first, an average cost for the expenses incurred.
Flights : approx INR 25K per head (return ticket,booked 3 months in advance)
Intercity Flight: approx INR 2-3K per head
Trains: approx INR 2.5k (to and from hanoi-sapa)
Visa: on arrival, USD 25 per head (single entry 1 month)
Hotels: approx INR 10k per head (around 4 cities for 9 days)
Food: approx INR 1000 per head per day (a good meal including breakfast, lunch, dinner and drinks if any)
Commute: approx INR 100 per head (for taxis one way)
Cruise in Halong bay: INR 10000 (for one night stay at boat including all meals and activities)
The trip started from Bangalore to Hanoi via Bangkok. It takes around 8-9 hours for one way including layover. As soon as we landed, we rushed towards the immigration and I will suggest you the same while keeping your docs, photograph and money ready. The next and very important thing to do is to buy a sim with at least enough days to cover the trip so that you don't need to get top-up again and be bothered be no call facility/data(strongly recommend to buy viettel, since it has coverage even in the remotest part of the country).
While we grabbed the taxi and headed to the hotel, we discovered that the hotel is located near the famous train street of Hanoi. Our first day adventure started with strolling around the train street and thang long imperial citadel. Since we had a train to catch at night, we couldn't explore much but we did enjoy our dinner (sandwich and noodle soup) at the prettiest cafe of train street.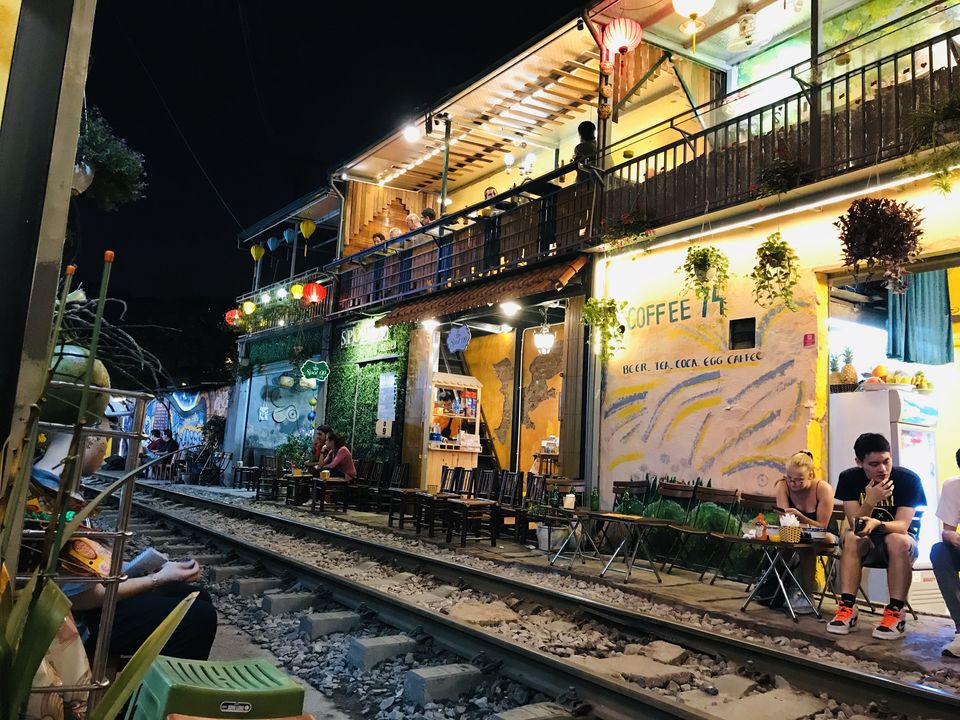 Sapa is one of the north-most part of the country and is home to picturesque mountains, lush-green beauty all around and contour farming. Since Sapa city is on a hilly area, it gets cold after 6pm, so keep jackets or warm clothes. Sapa city has a cat-cat village tour to do as an activity, but it is all commercialized and has very expensive entry fee, you can do this only if you are planning to live in the city. We were more interested to visit the village side hence we started early morning to start the trek from sapa city to lao chai(or tavan) village. This route hardly exists on google map, we kept asking villagers and by-passers for help. After around 7-8 hours of walking and enjoying the nature, we reached our destination and our really beautiful stay.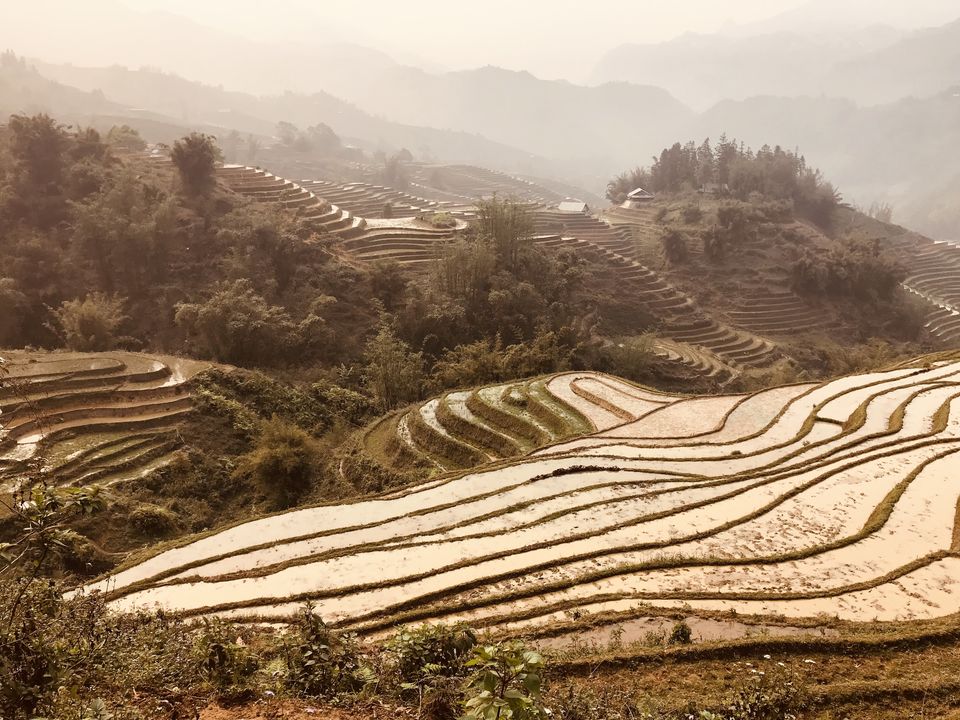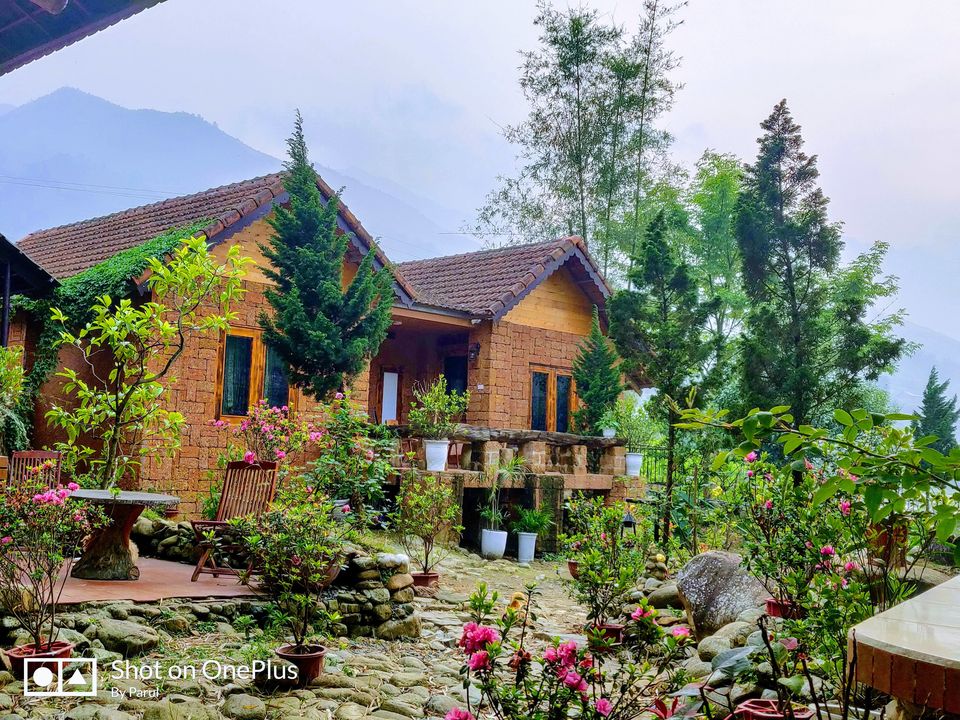 The next day, we checked out and took a local taxi, reached sapa city and started for Fansipan. Fansipan is basically a mountain more famously known as roof of indochina. The entry ticket is approx 75,000 dong and includes cable car's fare. After the top cable car station, there are multiple sets of stairs to reach the hilltop. Temperature at the top gets around 10 degrees or below and super windy, hence jackets and overalls are recommended.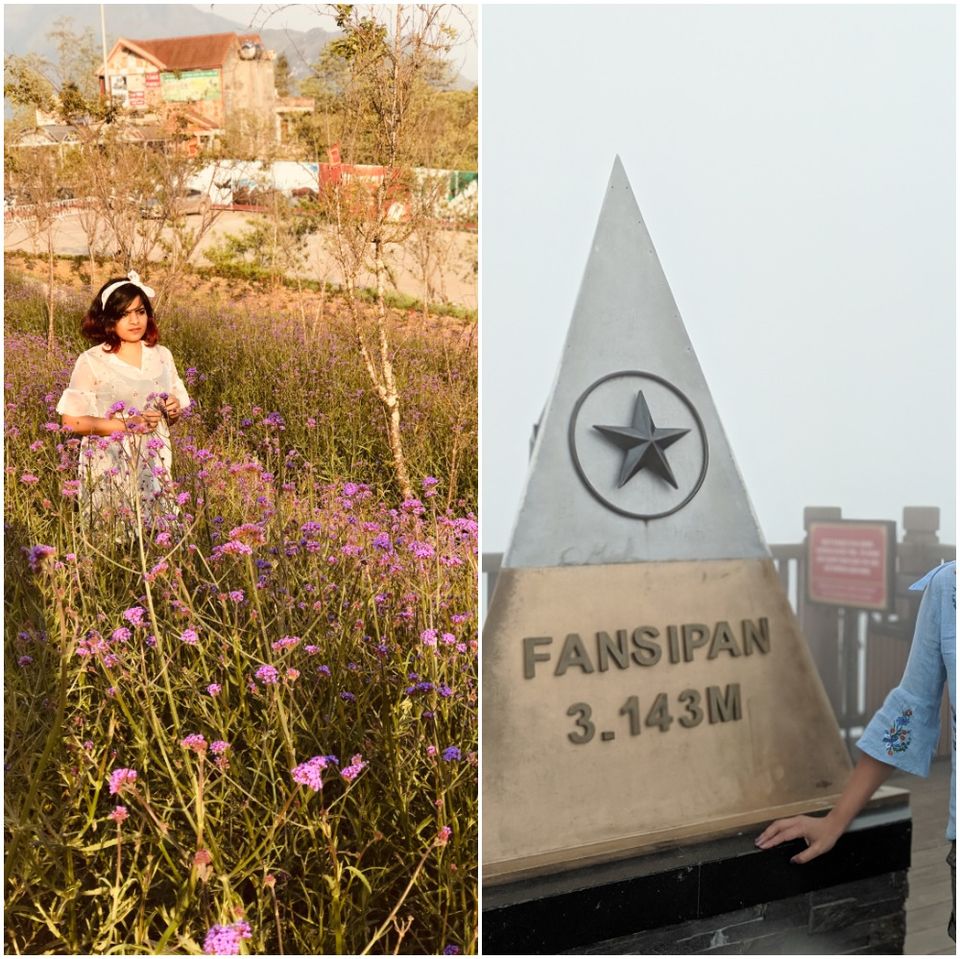 If you feel uncomfortable to visit at such heights or afraid of cable cars, there are two lakes gold lake and silver lake, which you can choose to visit instead. We came back to sapa city to catch our next train to Hai phong. Both the trains that we took were 4 occupants coach sleeper trains. these trains are super clean, provide water-bottles and fruits/nuts, and always on time.
Once we reached the cat ba town, we took a ferry from pha binh port to cat-ba town, where our cruise was set to start from. After around 30-40 mins, we reached cat-ba town where our cruise-team representative was waiting for us. we were taken to their head-office for quick formalities and freshen-up, after which we were transferred to small boat towards halong bay. By the time we reached our sleeping boat, we were already done with one round of swimming. After lunch, we were shifted to bigger sleeping boat and were taken for kayaking to the another island. And in the evening our boat sailed toward halong bay.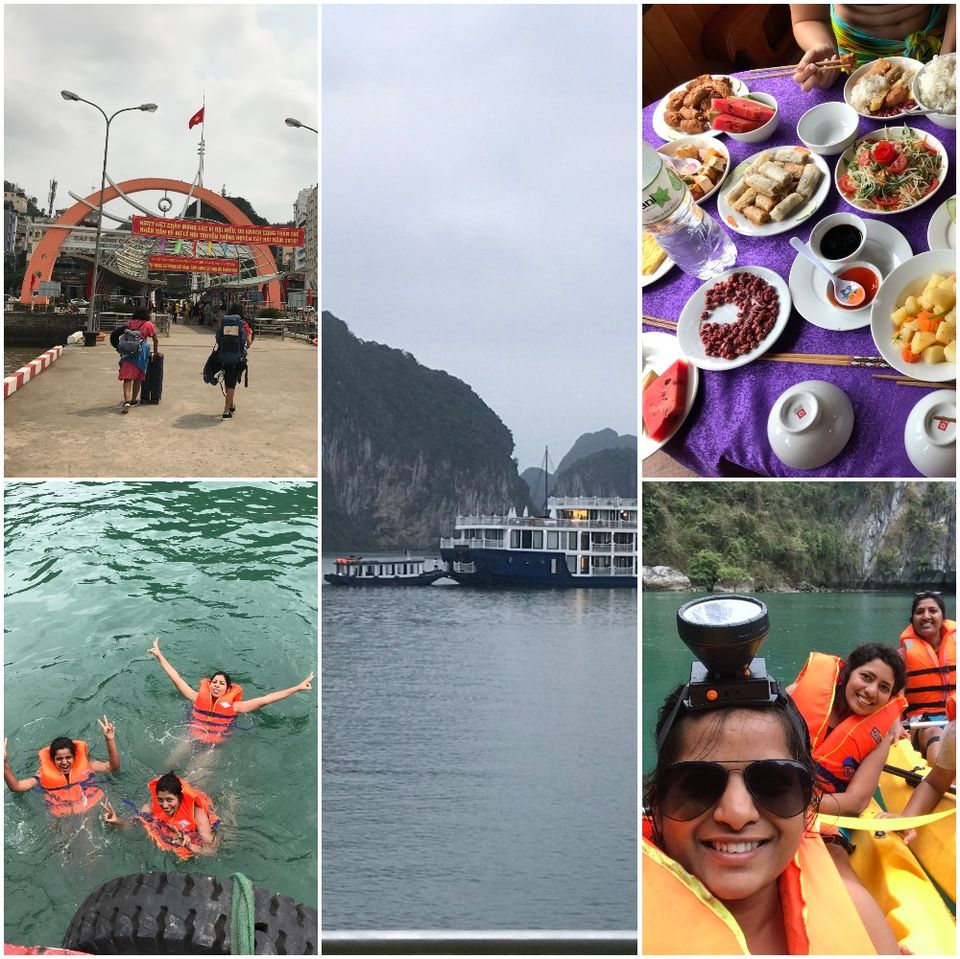 After spending the night, the next morning we were set for having a kayak tour to the hidden caves and island of halong bay. Kayaking is an activity for everyone to do, even for people who don't know swimming. After finishing these activities and lunch, we were dropped off to the same head office, from there we took a taxi to cat-ba port which is not the same as we arrived. And a 20 mins ferry ride brought us to hai-phong port from there we took another taxi and reached airport. Our flight was pre-booked for da-nang.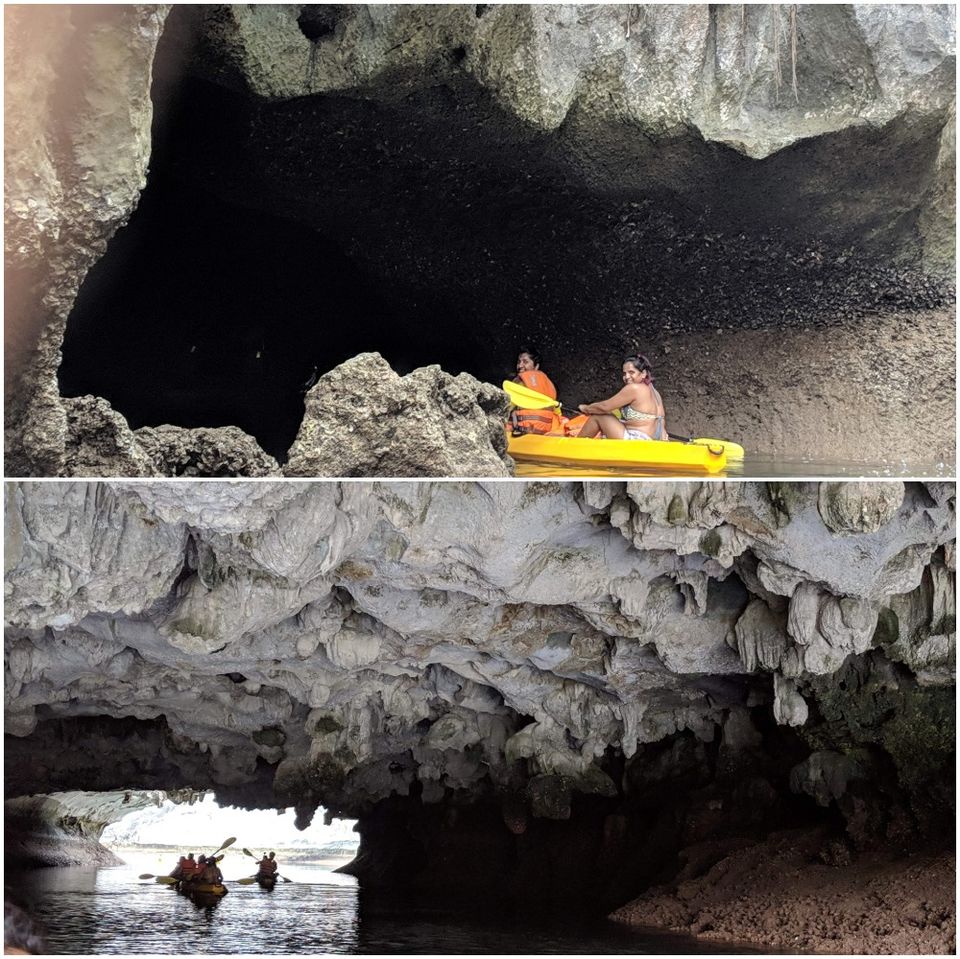 After an hour of flight, we reached Da Nang and booked grab taxi to out hotel. Da Nang is in the middle of the country and situated on the bank of ocean. There is marina line all over the city where you can enjoy the calmness of ocean, while the whole city shines in dazzling lights.
Next Day, we rented bikes(for approx 30000 dong each) from out hotel itself and rode to Ba-Na hills. We had pre-booked the tour from klook for around INR 1700 per person. Ba-Na hills has been converted into a recreational area where you reach by cable car. This place attracts tons of tourist for its famous gigantic hand bridge carved out of stones, French colonies and game room for people of all ages. There are so many activities to do here that you wont even realize the day went by. Hence its suggested to reach this place early in the morning, when there is less crowd and you get enough time to cover all places and activities.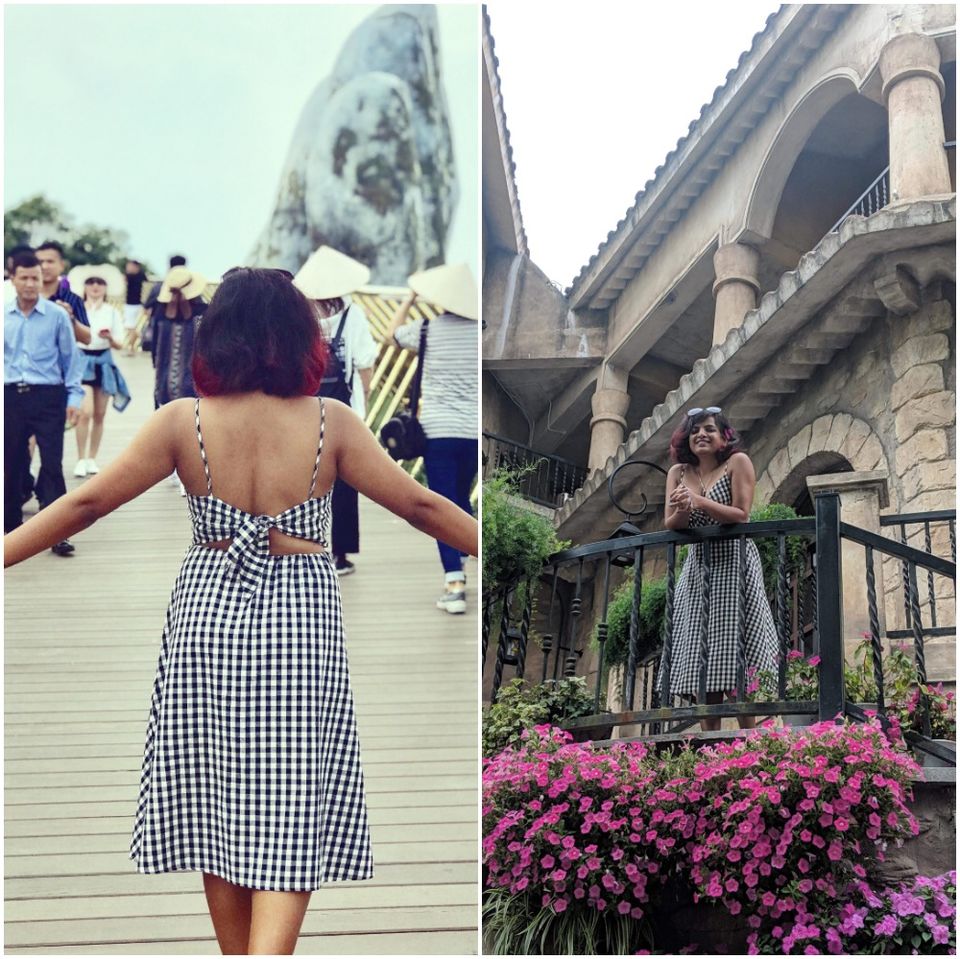 After coming back to our hotel, we checked out and set out for Hoi An. Hoi An is around 30-40 kms from Da Nang.
When we reached our hotel, it was quite late and places were already shutting down. However while strolling around the lanes of Hoi An in search of food, a restaurant who already sat to have his dinner agreed to prepare food for us. I must say, they prepared the best food we had as compared to any part of the country be it there noodle soup or chicken rice. Hoi an is also very much famous for their cooking class. you'll find several such cafes/classes where you can learn basics of cooking, go to nearest market for vegetables shopping.
Next morning, we rented bicycles to take the tour of ancient town of Hoi An. There is an entry fee(120000 dong per person) needed when you enter this town which includes visits to 5 ancient houses of Hoi An town, pottery classes and entrance to china bridge. This town is filled with yellow houses, restaurants around a small river and pretty shops everywhere. The beauty of the town enhances at night with Chinese lamps and fairy lights being lit everywhere. you can take a stroll on a boat at night, eat alongside the river of just walk around because there are many open-shows that start at night. Shopping at this town is a must since you'll get every little thing from clothes to paintings to jute bags to all kinds of souvenirs here.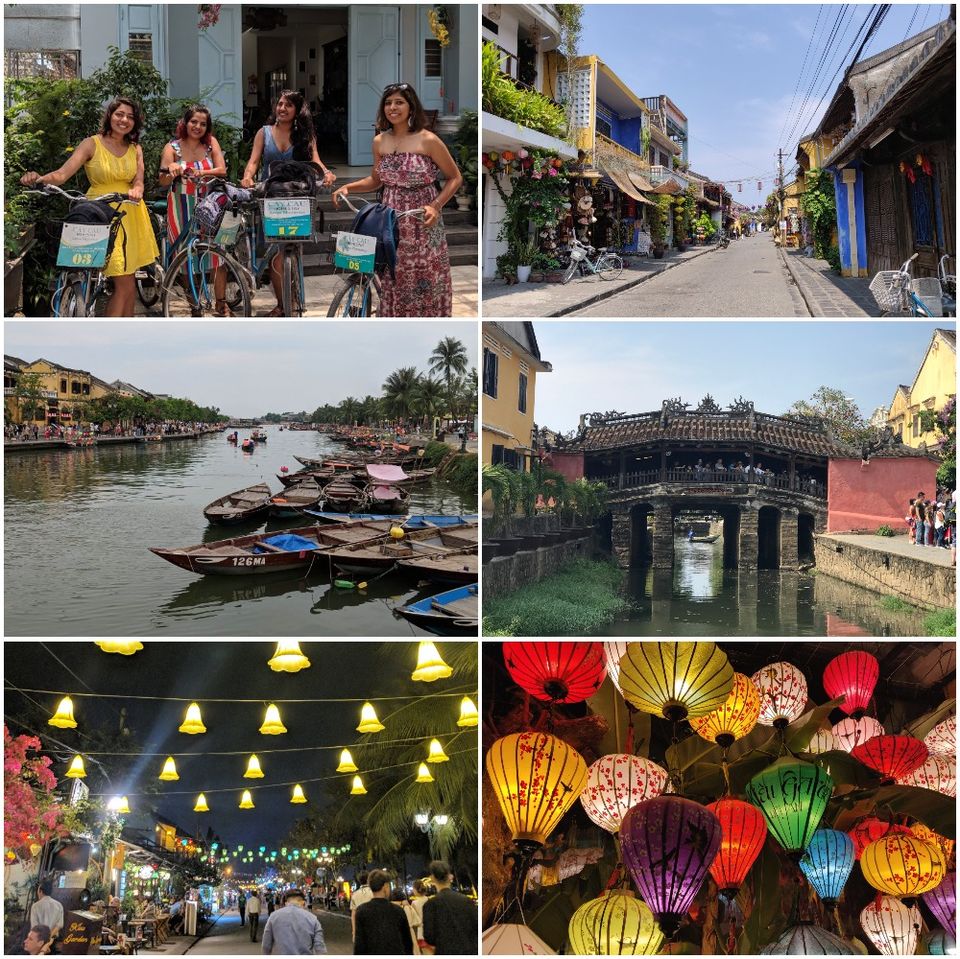 The same night, we caught our flight to Ho Chi Minh City from Da Nang airport. By the time we landed, it was already 1am, but you'll get taxi very easily from the airport and the city is quite lively at night as well.
Next morning, we finalized the plan to visit the famous Cu-Chi tunnels of Vietnam. For reaching there, you can take either buses or taxis. These tunnels are one of the must-do things in HCMC, and was built during Vietnam war, was used by many soldiers for hiding, planning and executing the war and is a symbol of pride, victory and freedom till the date. The entrance fee us approx 115000 dong and can be bought after arrival. Since these tunnels can not be explored on one's own, the authority provides an official guide to take you inside all the hidden tunnels free of cost for all those who don't have paid guides. The entrance to these tunnels are very small, and once inside the tourists has to crawl to reach to the other side. The soldiers have used many traps to fool the enemy and now these traps lay there only for representative purpose.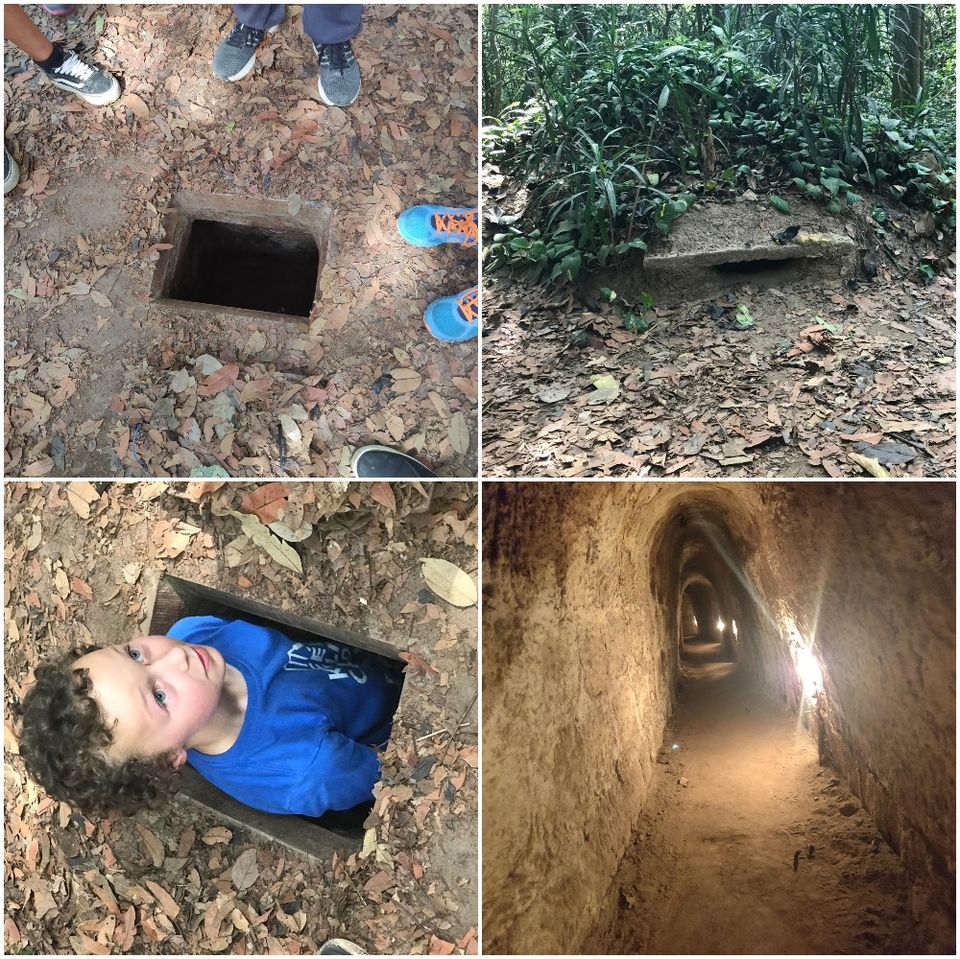 After an half a day of trip, we were back to our hotel and after some refreshment, we were all ready to enjoy our last night in HCMC. So we walked down to flea market to grab something to eat, since our hotel was in the main area and everything was on walking distance. After our dinner, we decided to have some party at backpackers' street. This street is a walking lane with restaurants at both sides playing music or having dance parties and many more entertainment happening at the roadside.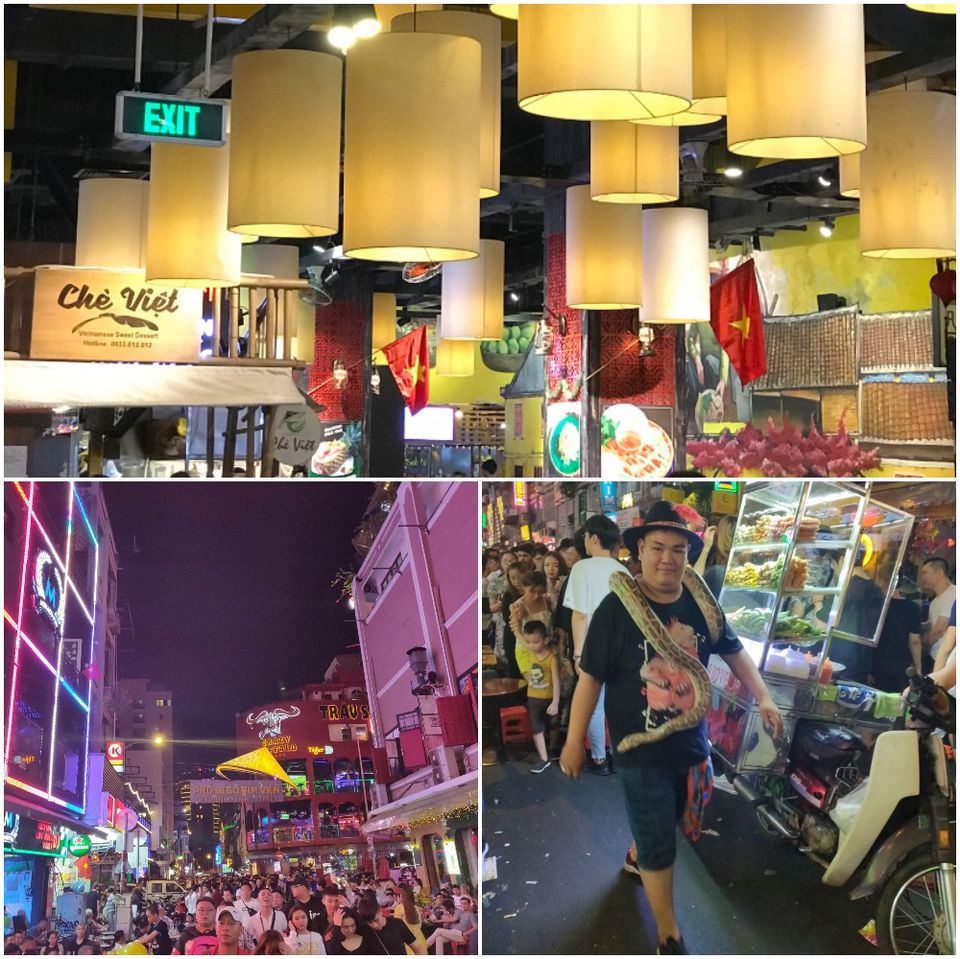 Our next and last day in HCMC city was a bit of relaxing day. Our flight was at 1pm, so we had to at least start at 10am in order to reach on time and complete all the formalities at airport. So after our breakfast, we checked out and head to the airport. Our flight was via Malaysia to Bangalore, so it almost take 8-9 hours including and considering all time-zones.
Here is my instagram profile to be updated for more pictures and videos:
https://instagram.com/rachnashivale?igshid=6ag59vuzlgpa
Overall, it was a great trip. Even with well planned itinerary, it could go hectic since there are so many parts to see in this country and so many activities to do.Hence you should always keep your interests and preferences in mind while booking. Below are some important things to check before booking irrespective of choices of places/cities.
1. Google translator: with Vietnamese language offline mode downloaded. You will need it more than anything else since so much of language issue in this country.
2. Currency exchange: take some bill of dong currency from your country or withdraw from ATMs after landing to vietnam(if your bank supports international withdraws). Its important to have cash since all the roadside shops support only hard cash. Also be very aware of the domination over the currency since it gets very confusing.
3. Sim card: buy viettel since it has maximum coverage area and works in any part of the country.
4. Grab taxi: install grab app beforehand and save all your hotel locations in it before starting the trip or even install offline google map for vietnam.
5. Book hotels with breakfast: most of the hotels in vietnam comes with breakfast. It is really advised to book such hotels since its gonna take care of your one-time meal for a very cheap price, and also you wont have to worry about getting early and searching for breakfast options or paying the hotel extra for their room-service breakfast.
6. Water scarcity: not all hotels offer welcome water bottles in room. So whichever hotel has such option, get all your bottles filled before stepping outside. In restaurants as well, water is priced instead of given-as-free-drink.
7. Food options for vegetarians: Since majority of the country survives on sea food/egg, therefore there are very little options for vegetarians. I will highly suggest you to keep dry food options or instant food like maggi or poha, if possible take some tea bags, sugar and milk powder for an instant tea as well.
This country is very very safe place for women to travel. we were total of 4 women travelling and nowhere we have faced any issues even at last night or 3 in the morning. People are very good-hearted here and always ready to help. Don't forget to thank them after. :)
Frequent Searches Leading To This Page:-
India To Vietnam Flight Cost, Hyd To Vietnam Tour Package, Vietnam Travel Package Deals, Northern Vietnam Tour Package, Cheapest Vietnam Tour Package From India, Vietnam Tour Package From Kerala, Vietnam Tour Package For 3 Days