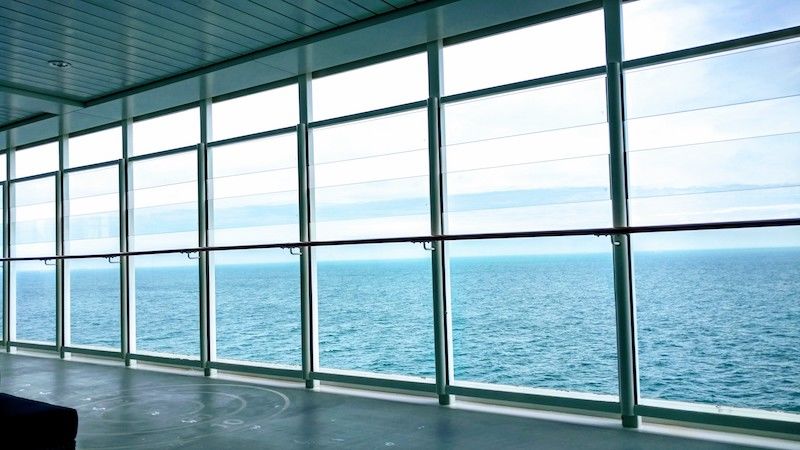 There are few restaurants onboard with complimentary food. They are crowded and if you are late, finding a free table maybe difficult.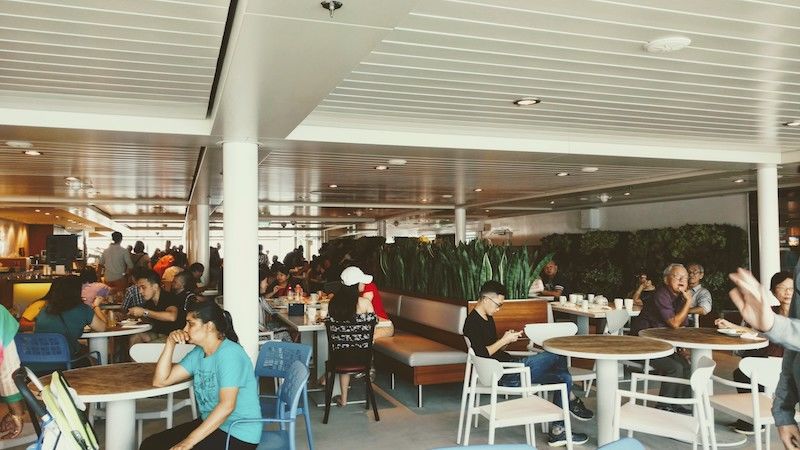 They serve buffet with lot of options and cuisines include Indian, Chinese, Continental, but are fixed on the meal timings and close by 9:00 pm. Then there are a variety of paid dining options that remain open late into the night. On Saturday night we tried a Chinese set dinner at one of the complimentary restaurants, a new experience and the flavours were different from the Indian Chinese we were used to back home.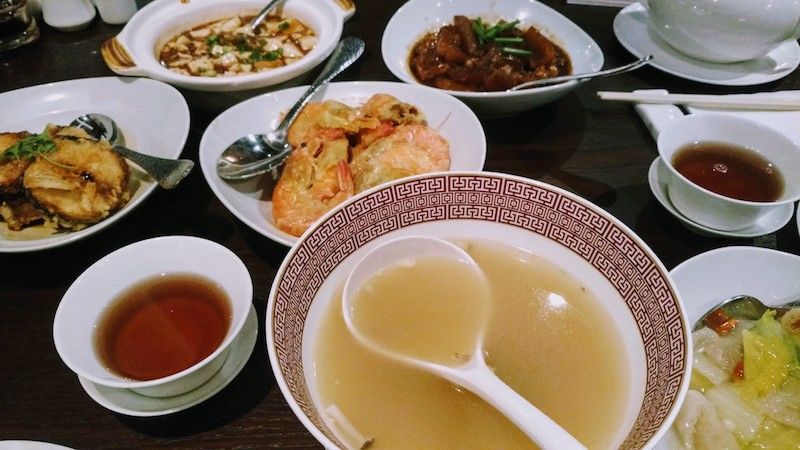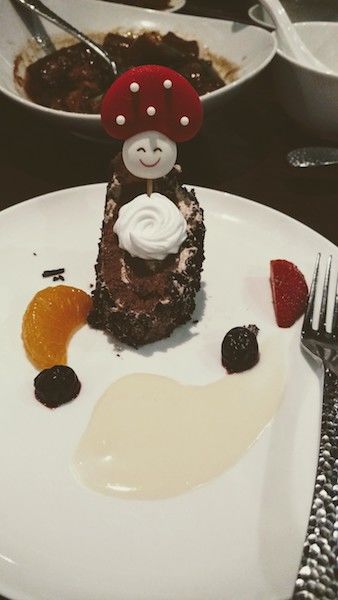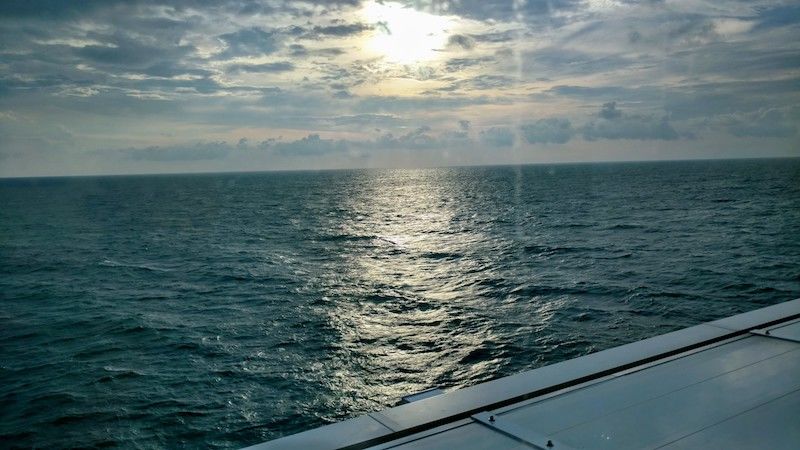 The recreational facilities on board include swimming pool, hot tub, water slides, rock wall, basketball court etc. For those who prefer indoors, there are the casinos, slot machines, live entertainment, bingo, music, shows, DJ mixing session, night club, disco. There is shopping – from high end brands to souvenirs. There was also an art exhibition cum sale onboard.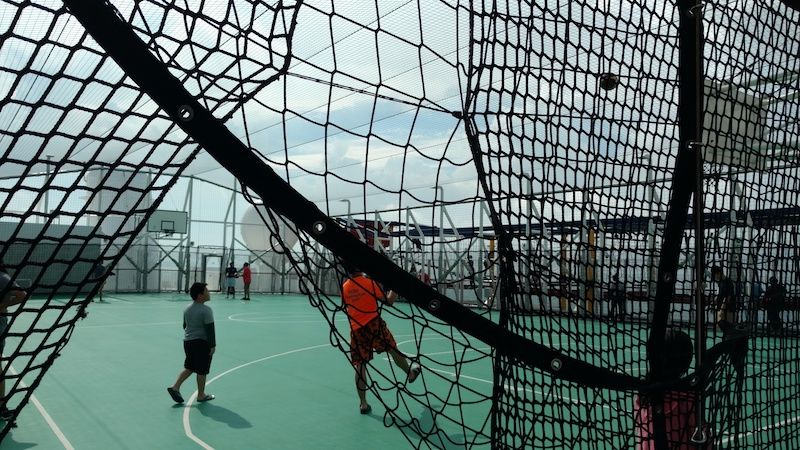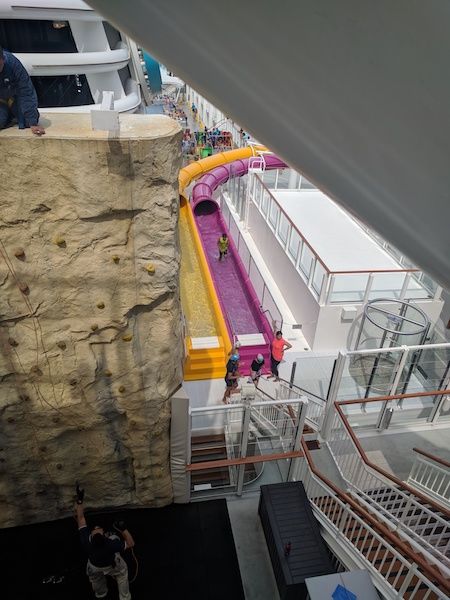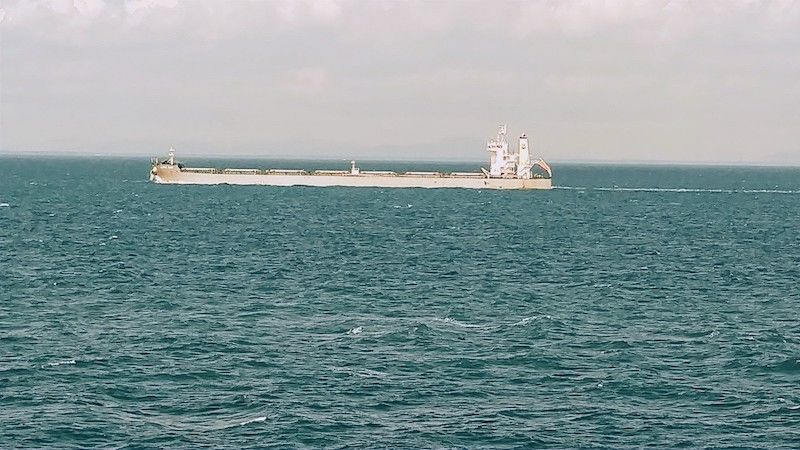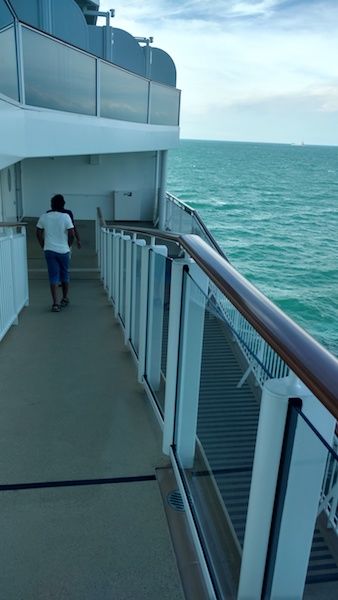 There are many Indians on board, especially newlyweds from Punjab noticeable by the red and white ceremonial chooda (bangles) on the bride's hands. Then there are the Chinese, Singaporeans. We met a Singaporean couple, on board. The guy was in the Navy, working in a submarine and he was comparing the life in a submarine and the cruise. He had been to the Indian port city of Vishakapatnam as part of his training.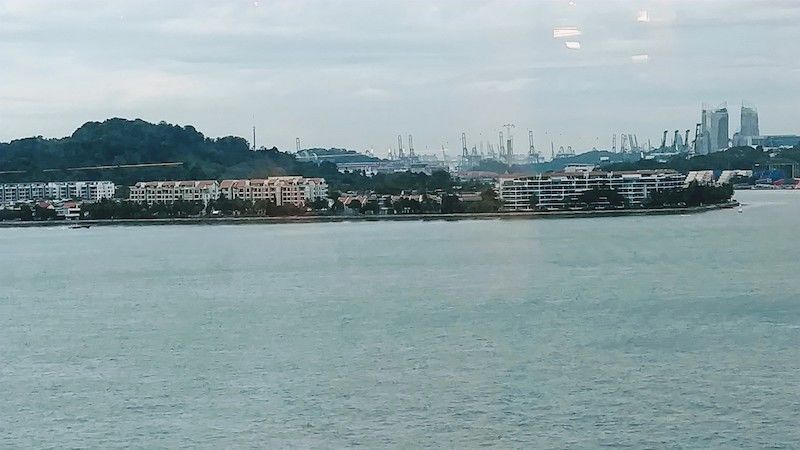 It was a good experience and while the sea was windy and hot, you can watch the waves from the air conditioned comfort of your room. Both adults and kids enjoy the water slides. The occupancy at the slot machines was high. The ship is huge with 18 decks, crew of 2000 and around 3000+ guests. We disembarked on Sunday morning after breakfast. They give different time slots for disembarkation to each deck, to ease the crowding during the process. The staff collect your check-in luggage on Saturday night from the rooms and you get them back inside the seaport. There was no rocking felt on board, in fact I slept better in the ship than at the hotel. It was a truly unique and delightful experience.
Happy travelling,
Anju