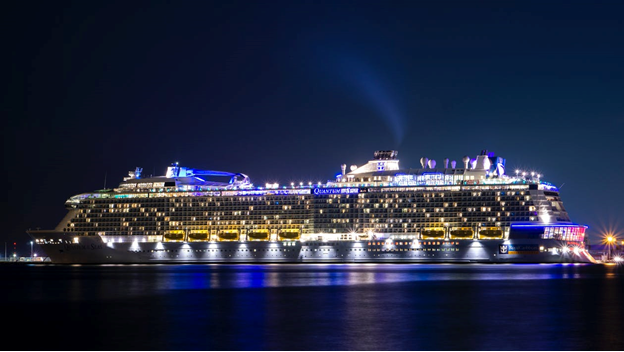 One of the most popular international destinations in Asia, Singapore is a country that is well-suited for all kinds of travellers. A melting pot of ethnicities, Singapore is recognized for its rich and vibrant culture and its undying love for food, which attracts people from far and wide to come visit this land and experience the charm.
Having breakfast in Little India, checking out the temples in Chinatown, dining at one of the Michelin Star restaurants, or shopping to their hearts' content at the modish malls, Singapore offers various interesting indulgences to its visitors. And while there are many different experiences the city offers, none is as exciting as a Singapore cruise package that lets you rejuvenate on board a cruise ship, and explore the countries in South East Asia.
Why take a Singapore cruise trip?
Characterized by first-rate services, shore excursions, family fun, as well as romantic surprises, a Singapore cruise is the best mode of vacation for those looking for an indulgent, world class vacation experience not just at land but at the sea.
Singapore cruises serve as great holiday options for groups, be it friends and family, or affinity and celebratory groups or organizing a wedding. Given the advanced level of technology and infrastructure that they maintain onboard, cruise ships are also great options for holding MICE events or other corporate affairs.
By taking a Singapore cruise package that covers multiple destinations such as Bangkok, Phuket, Kuala Lumpur, Malacca, etc., you get to wake up to a new destination every day. Cruise ships also bring together a host of fun and adventure activities created for different age groups. From indoor clubs, bumper cars, sports bars, swimming pools & Solarium, water slides, Broadway shows and musicals, to ice skating rinks, the options available to the guests are numerous on a Singapore cruise.
Again, cruise ships also offer a wide variety of Indian Cuisine for you to savour that is created by Indian celebrity chefs. At the same time, you get to treat yourself to global dishes from morning till night at various dining venues available onboard.
Certain cruise lines also offer all-inclusive packages that offer great value for money; this means that you don't pay any additional price for your Singapore cruise other than the Cruise fare which includes accommodation, all meals, entertainment and activities, and services.- other than the non- complimentary services and shore excursions.
The greatest advantage of cruising, however, is that for all the glamour and fun you come across when on-board, a cruise is supremely convenient. You don't have to hop from place to place using different modes of transport or lodging arrangements. You get plush accommodation on the cruise ship itself and all other things are prearranged as well. Forget about repeated packing and unpacking, and prepare yourself for a highly relaxing and rejuvenating holiday instead!
Places to cover before or after a cruise trip from Singapore
Known for its amazing subways and towering skyscrapers of a cosmopolitan, alongside a mix of hawker food centers, numerous high-end shopping complexes, mesmerizing tree top bridges, awe-inspiring architecture, and so much more, Singapore has a lot for you to see and experience when here. To give you an idea as to where you can begin your exploration, here are some suggestions:
Gardens by the Bay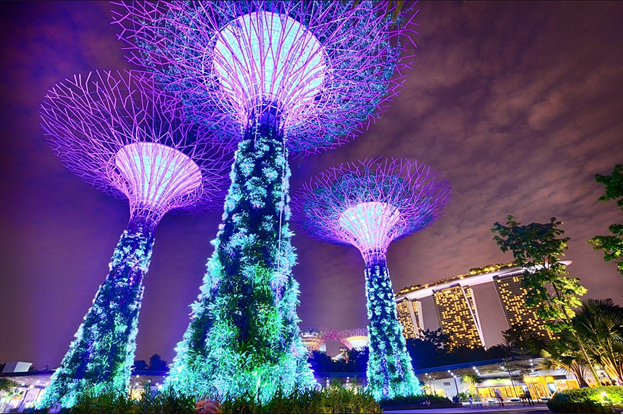 A modern botanic garden extending to over 100 hectares of land, the Gardens by the Bay cover fanciful effigies, high-tech trees, and space-age biodomes. Whereas the Flower Dome here imitates the Mediterranean climate, the Cloud Forest has more of a tropical montane vibe. The garden also has a Children's Garden with a huge tree house, water playground, and an adventure playground for kids.
Bukit Timah Nature Reserve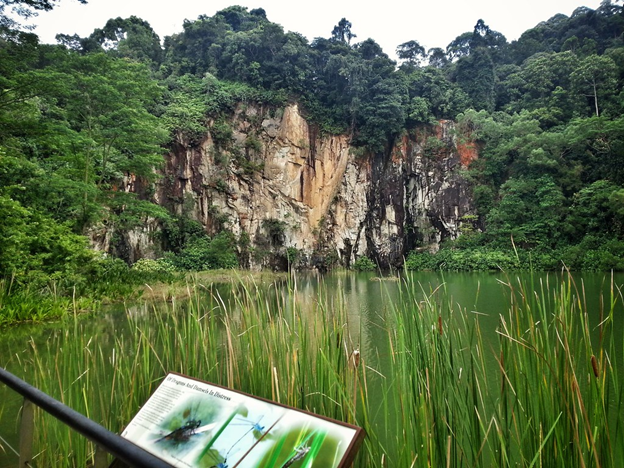 Spread across an area of 163 hectares, the Bukit Timah Nature Reserve is a primary rainforest on the highest peak of Bukit Timah. Believed to be sheltering more tree species than the entire continent of North America, the reserve houses Singapore's native wildlife, including pythons, long-tailed macaques, and various bird species. The visitor center here also has two Sumatran tigers who once freely roamed the island.
The National Gallery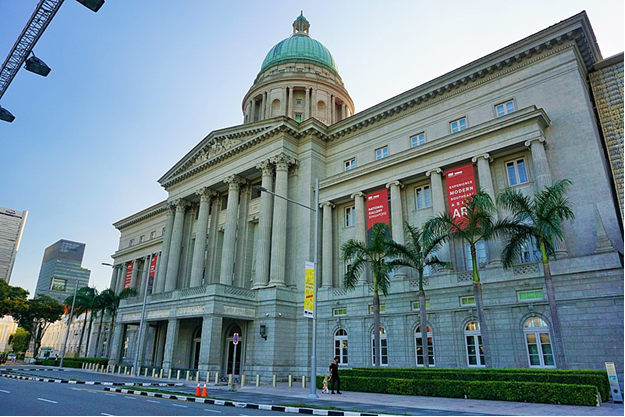 Featuring an impressive canopy made of glass and aluminium, Singapore's National Gallery is a sight to behold. What once served as the Old Supreme Court and City Hall has now come together to house the largest public collection of Singaporean and Southeast Asian art. You can find a world-class collection of both modern and ancient art in two prime spaces, the UOB Southeast Asia Gallery and the DBS Singapore Gallery. Exhibiting the most significant surveys of colonial and post-colonial Southeast Asian art in the world, the gallery also consists of a series of good eateries and a gift shop.
Cruise lines that offer Singapore cruise packages
Choosing the right cruise line is one of the prime factors that can influence your cruising experience. Although you might find various cruise lines offering trips and packages to Singapore, you need to properly check and think things over before you proceed to make the final decision.
To help you out, here are some of the top cruise lines that offer cruise packages to Singapore: -
Royal Caribbean International is a cruise line that is known for offering action-packed, relaxing, and lively cruise tour packages for travellers of all ages. Interesting on-board activities and lip-smacking food alongside a plethora of entertainment options are some of the key highlights of the Royal Caribbean International cruise ships. There is always something for everyone as per their interest on a Royal Caribbean International Cruise.
Singapore cruise trips are generally short and there are different categories of cruises that you can choose from, depending on your preference, the occasion, and your convenience. Some of the popular options for Singapore cruise bookings include 3Night Port Klang Cruise, 4 Night Penang and Phuket cruise, 5 Night Southeast Asia cruise etc.