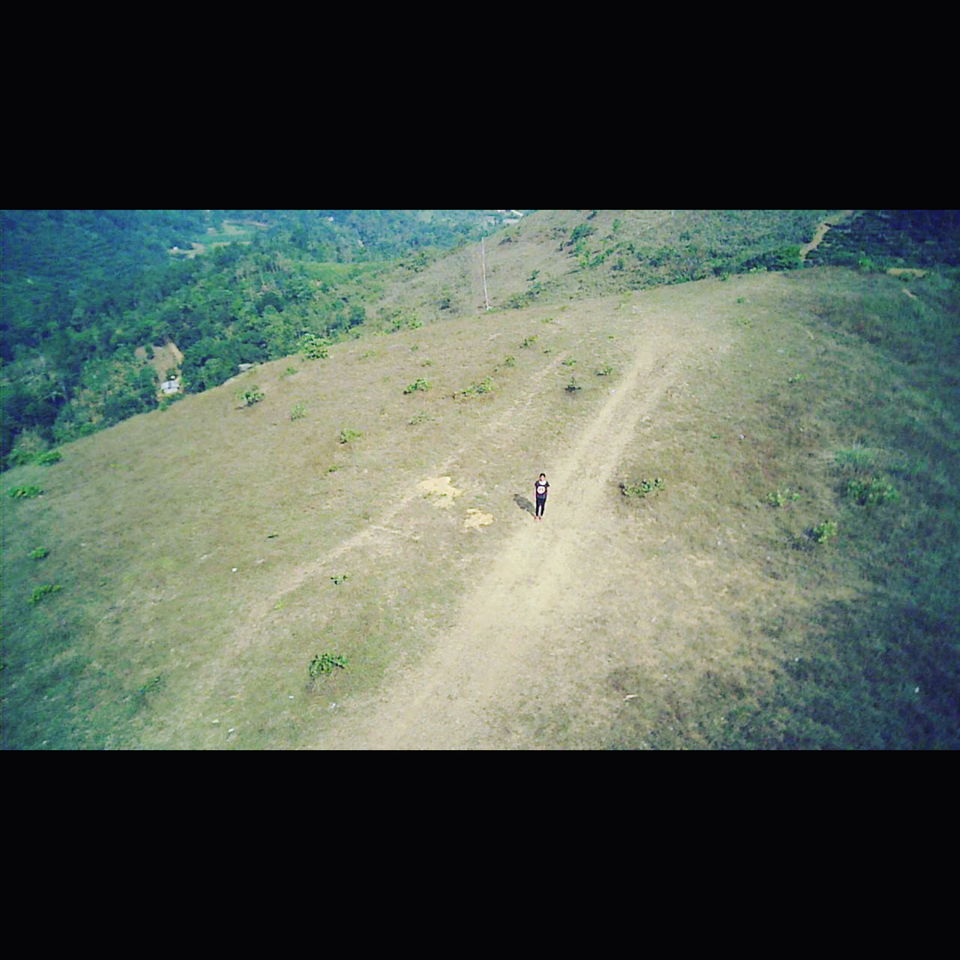 For my birthday, this time, I wanted to travel somewhere nice. I have been to Wayanad before, but a friend of mine suggested that I stay in this plantation called Parison's Tea Estate. When I looked at the property online, it looked fantastic, and peaceful. To stay there would be expensive, but it was my birthday and I was more than happy to splurge a little.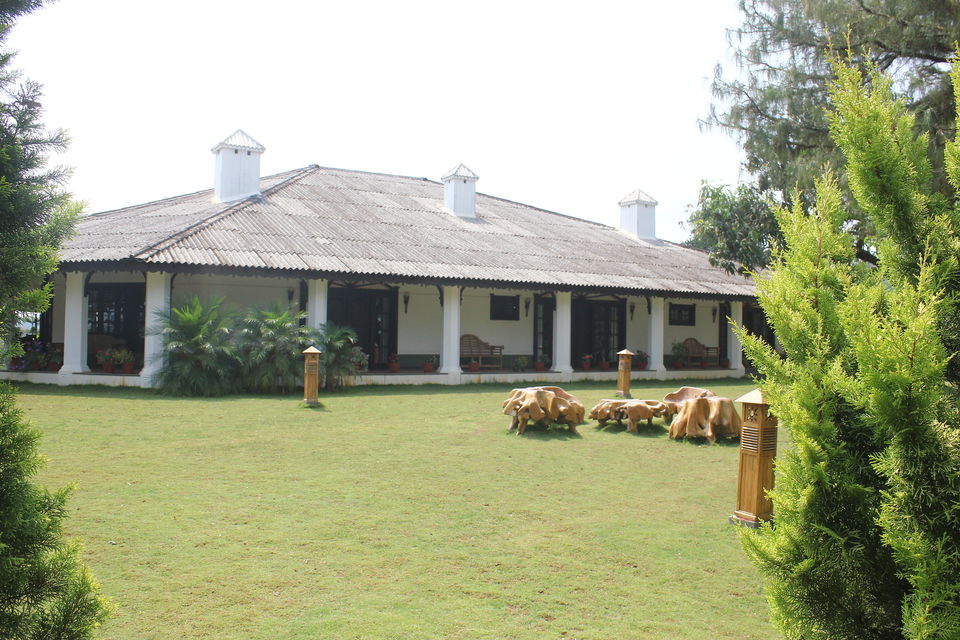 My friend and I decided to drive down to Wayanad from Bangalore. Wayanad is less than 300 km away from here and I had heard that the roads were awesome. I love the idea of driving down to a place like Wayanad with my favourite songs on my speakers! Since it was just two of us, I knew we'd drive down quickly and reach in a few hours and not in 5 hours like Google says.
I was right. We left early in the morning and drove down the famed Bangalore-Mysore highway. I knew the route to Wayand having travelled several times on the same route. Apart from stopping for an early breakfast and a few snacks along the way, we drove extremely fast and reached safely. The estate was huge and had two different locations a few kilometers apart. We climbed uphill with the car, drove right through tea plantations, and reached a massive house atop the hill.
A man named Mohammed Ali came out to meet us and introduced himself to us. He was extremely friendly and spoke very good English. After talking to him for a few minutes, I knew that he had a basic plan of action ready for me. He didn't explain what, but just said that I should wake up early the next day.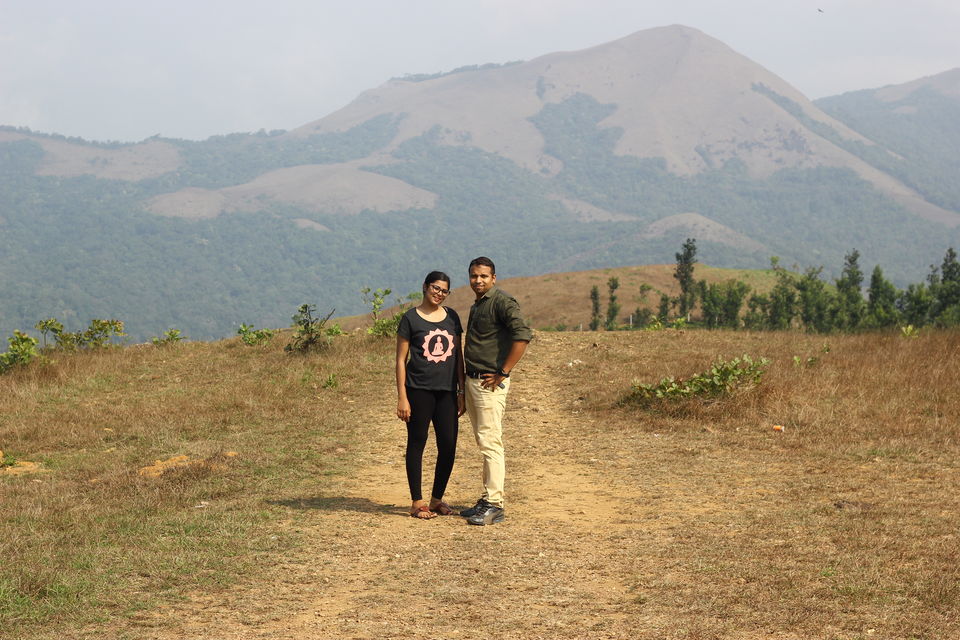 The next morning, after a healthy breakfast, I decided we'd take the car out and drive to Kuruva Island. It's supposed to be a forest island across a river where one can experience walking through a forest. It wasn't a great experience. Having been through several forests, I found this quite tame. It's always crowded and the place isn't worth the long drive. However, the road leading to it is covered in trees and provided an awesome environment for photos and some drone shots!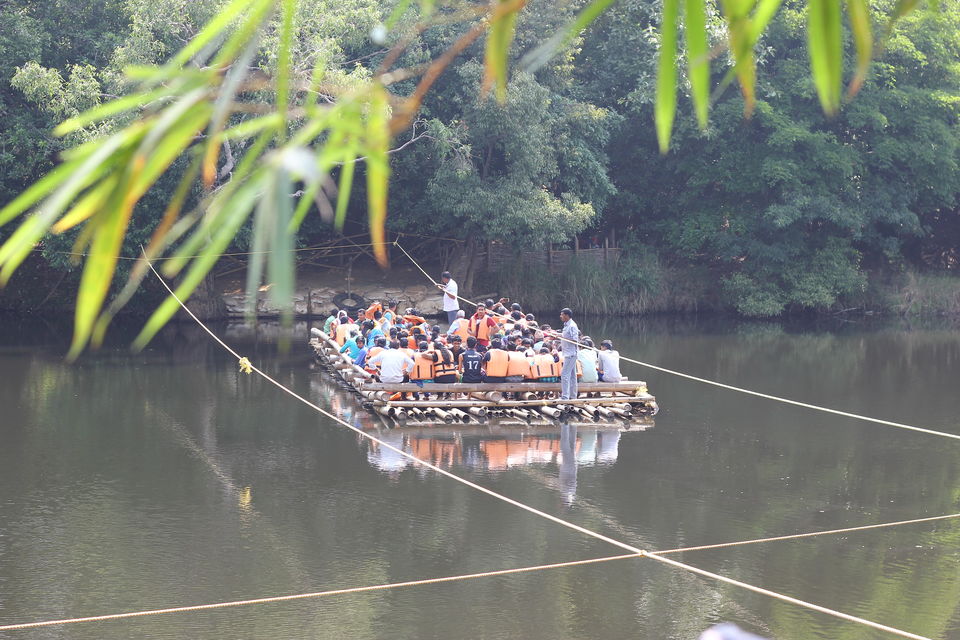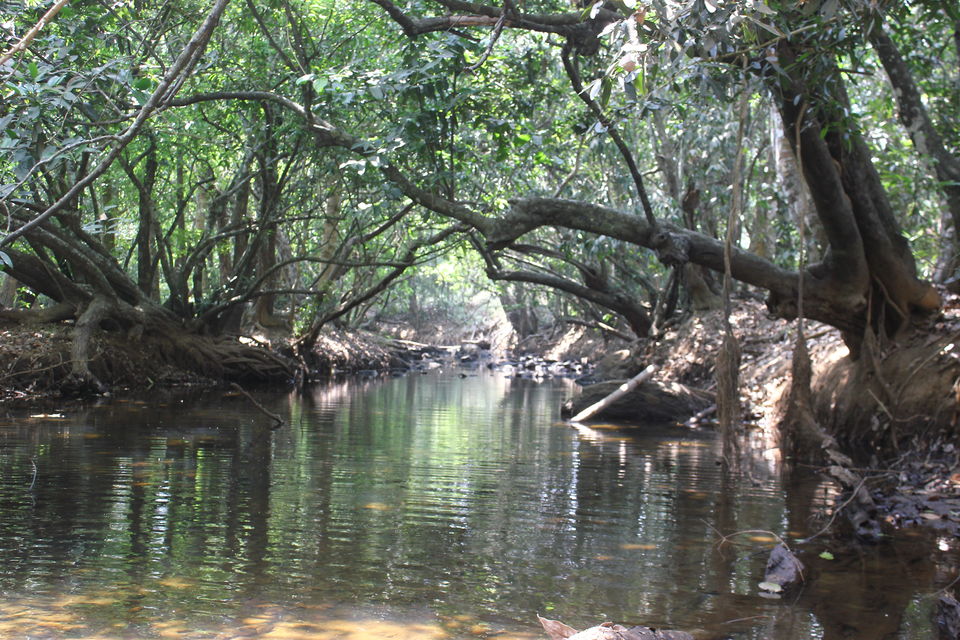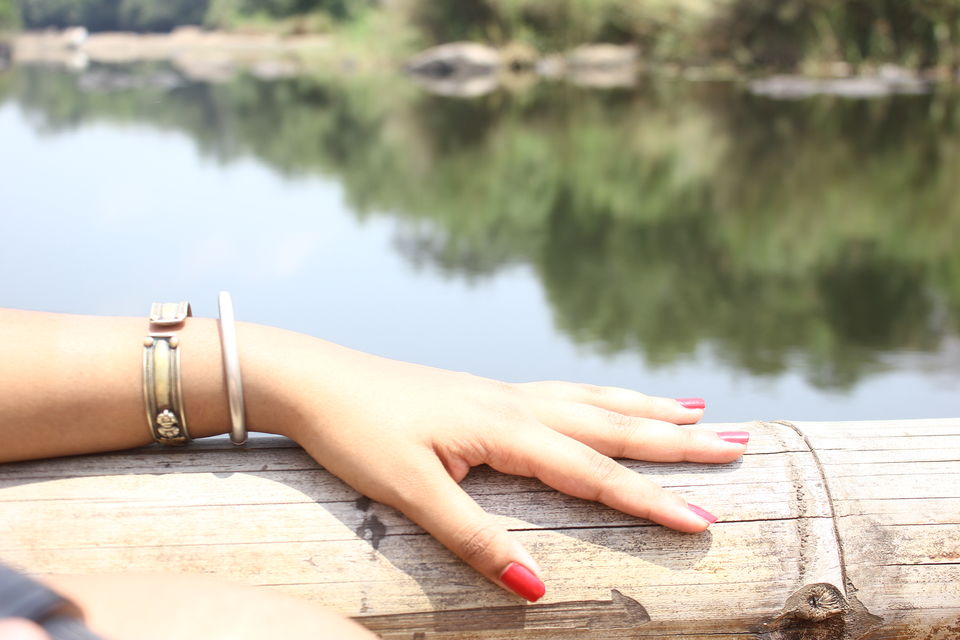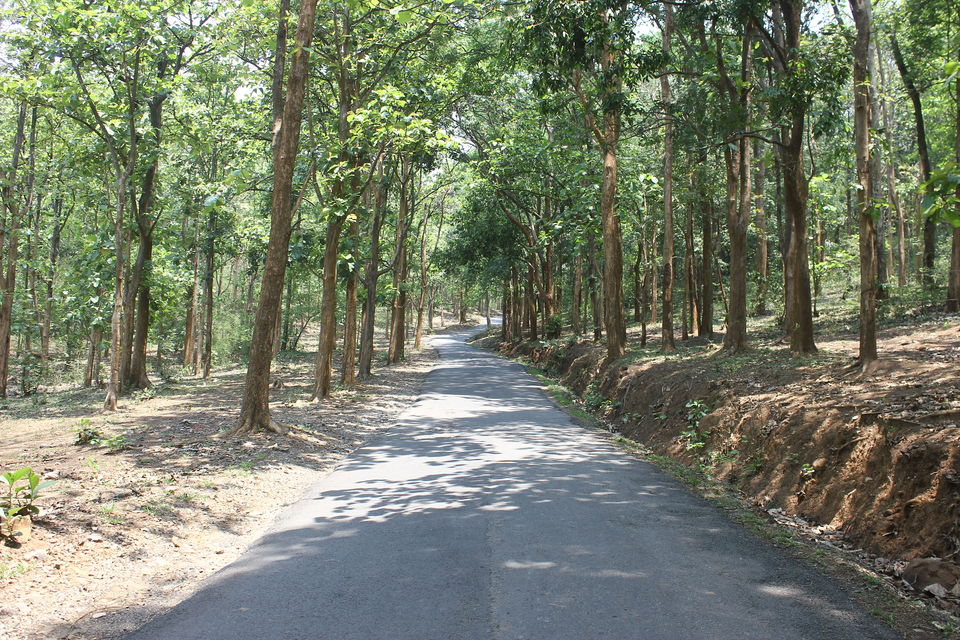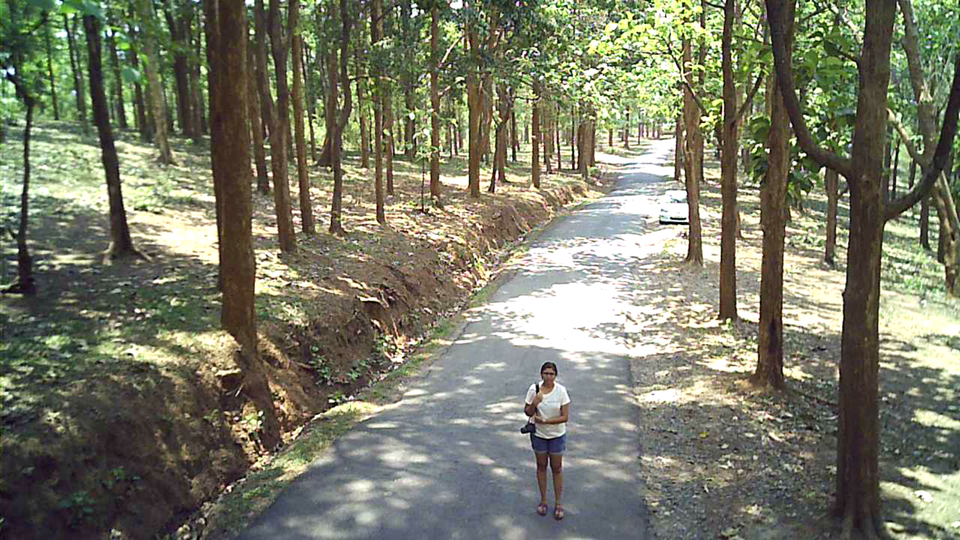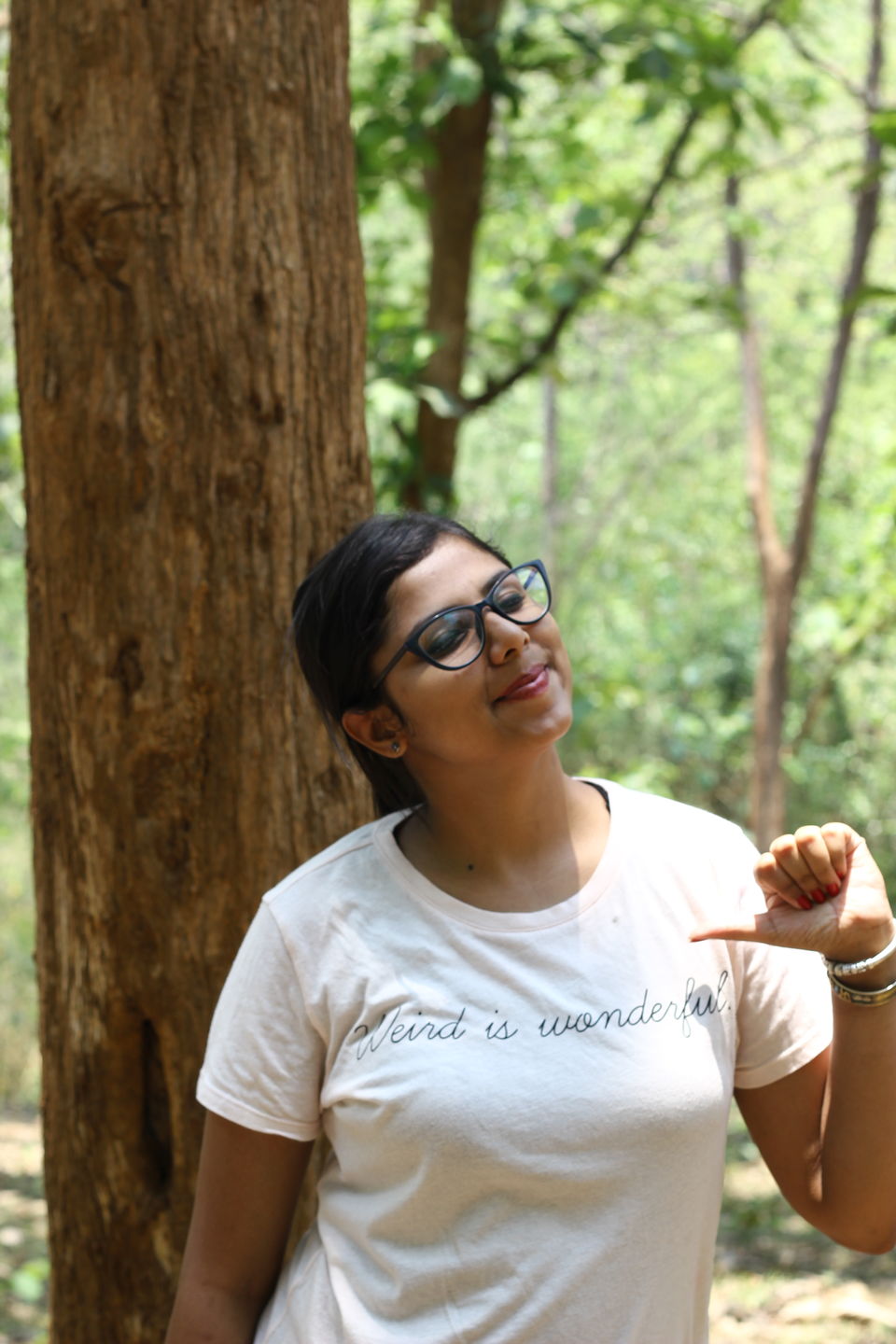 I was woken up by 7 AM this time by Ali. He told me to get ready as soon as possible and I pushed my friend to get ready soon as well. Ali stood waiting for us outside. I expected him to be waiting by his 4x4 jeep but he only had a small bag on him. He asked us to follow him and on we went!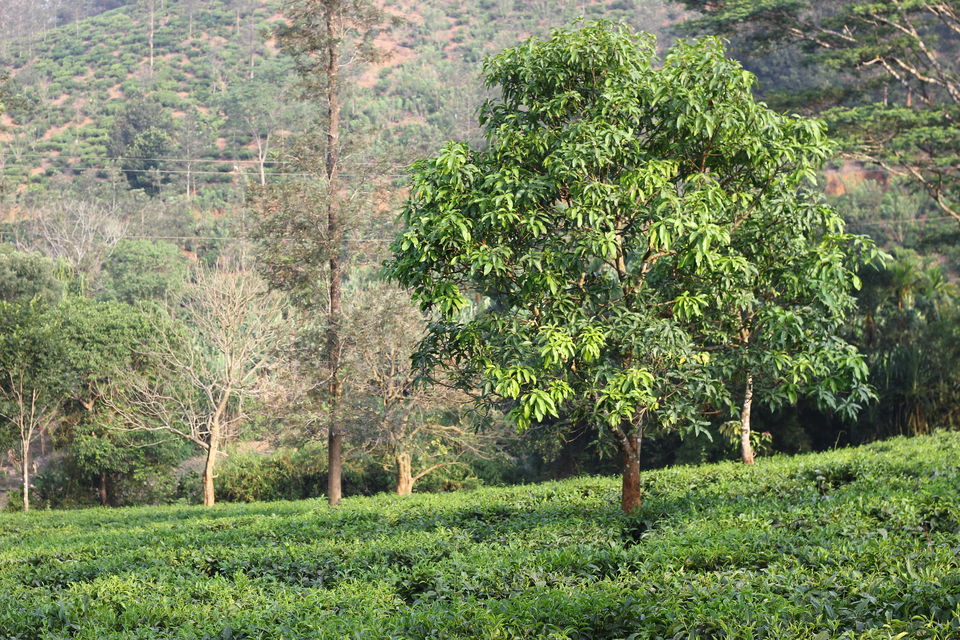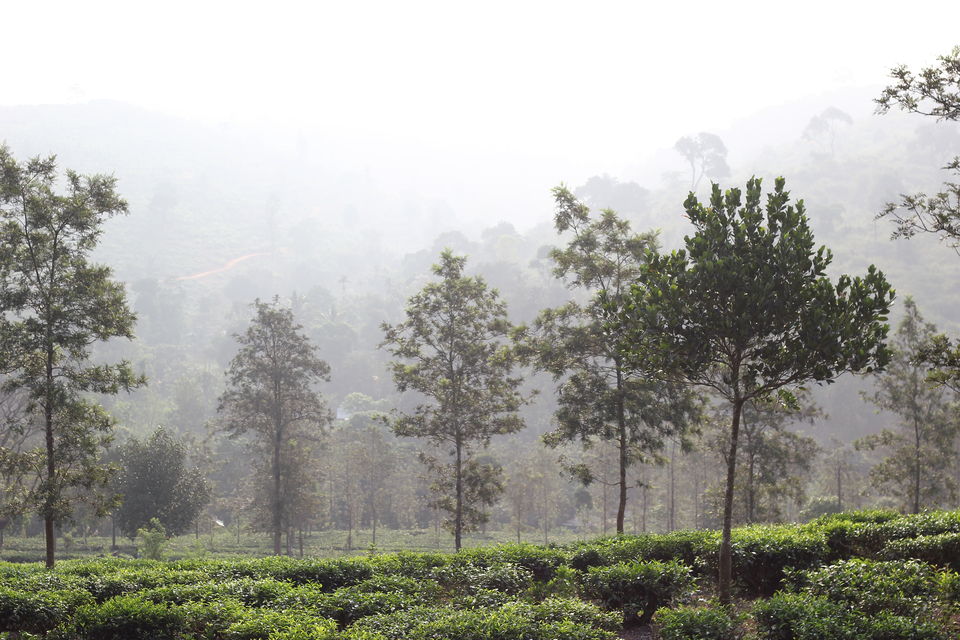 We left early the next day feeling satisfied that we had spent a good weekend at a beautiful plantation like Parisons. Connecting my phone to the stereo system in the car, we began our journey back to Bangalore leaving the peace and serenity of Wayanad behind us.
Frequent searches leading to this page:-
top wayanad tour package for couples, top wayanad tour package for 2 days, top wayanad tour packages with price, top wayanad tour package for family
We had reached a little past lunch time and we were extremely hungry. The staff said they would make absolutely anything for us. I, being me, immediately asked for pasta while my friend said anything would do for him. I eventually ended up eating what he got for himself because I inherently prefer home cooked food than rich food like pasta.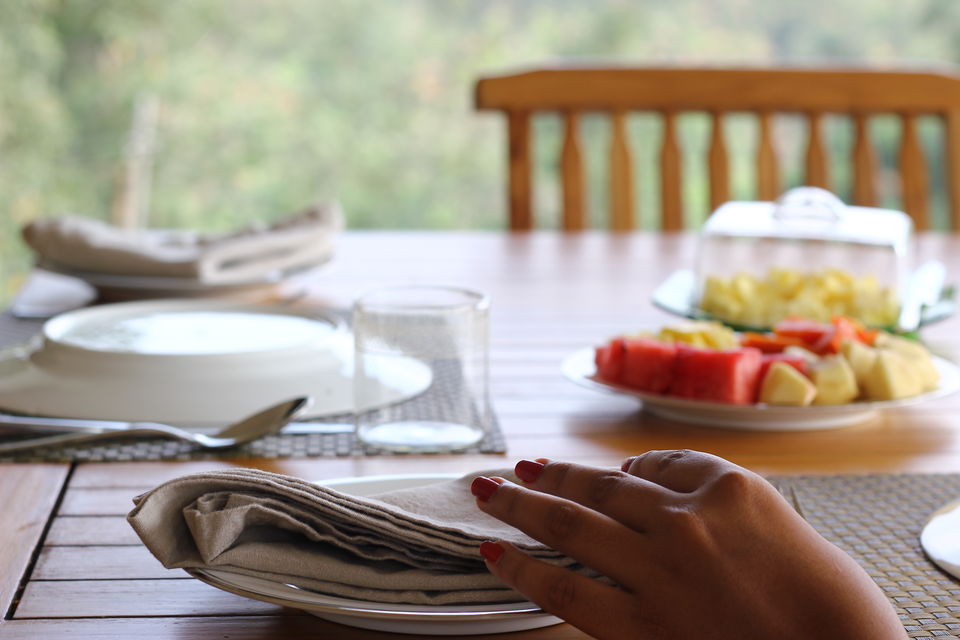 After a good late lunch, we took some photos of our stay and I recorded a short video of our room. Our room was huge! It had a four-poster bed, with vintage style wood finishing. It even had a bathroom half the size of the room with a grand bathtub and shower area. I think a few more people could even put a mattress and sleep in the bathroom.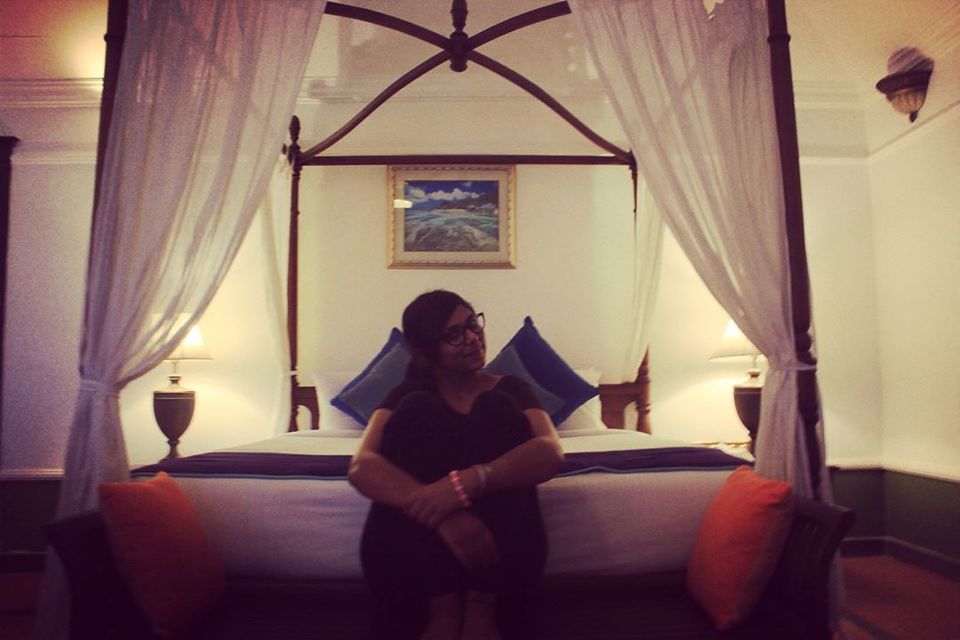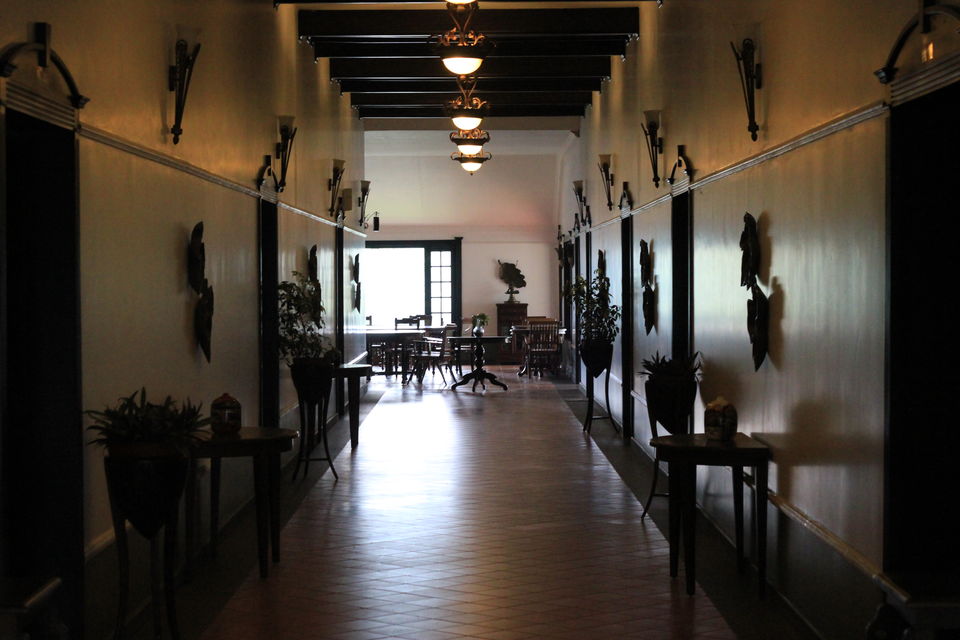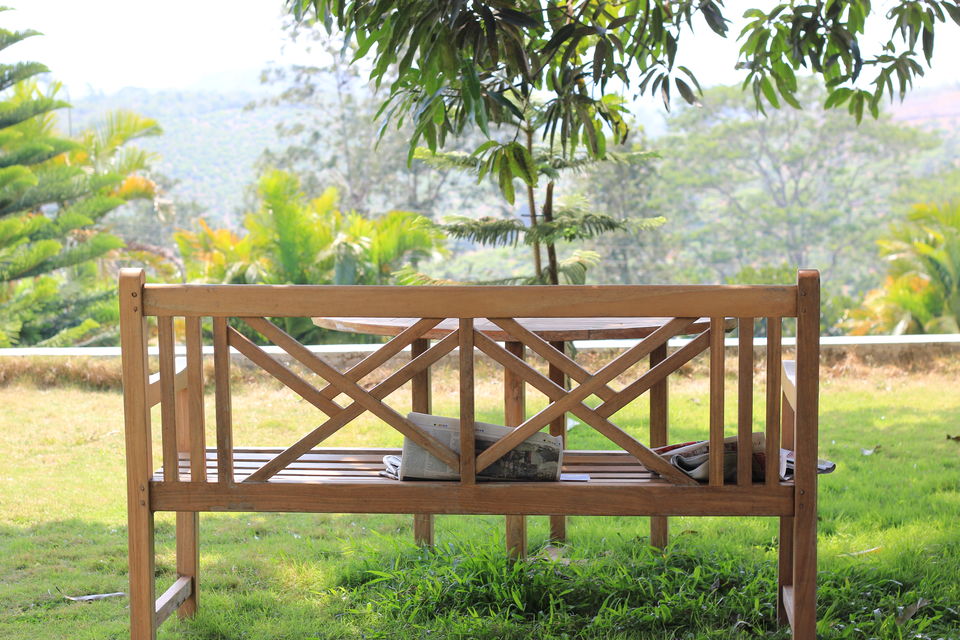 But, this was how I imagined spending my birthday. Technically, I was heading back a day before my birthday, but it was my birthday week so I had no complaints. The place also had a deep pool that I wanted to take a plunge into!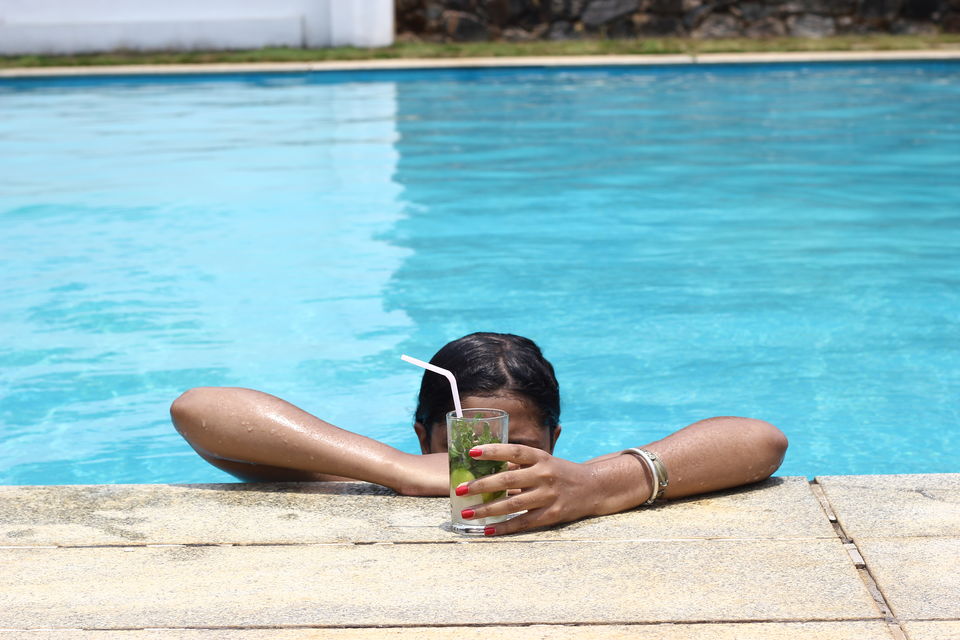 It was growing dark pretty soon, so we decided to head out towards the town to see what the local folks had. We parked the car where we found parking and walked the remainder of the way. They had small shopping complexes that sold everything from cheap slippers to expensive phones. For girls who like wearing shorts and stepping out, in a place like Wayanad, think again. I had every head turning towards me.
We didn't buy anything except a pair of slippers for my friend who had brought along only shoes for himself. I planned on buying the next day after whatever day activities we had. We headed back because it had gotten too dark. The night sky looked beautiful from the lawn area opening from our cottage. The soft bed was comfortable enough for me to doze off in minutes!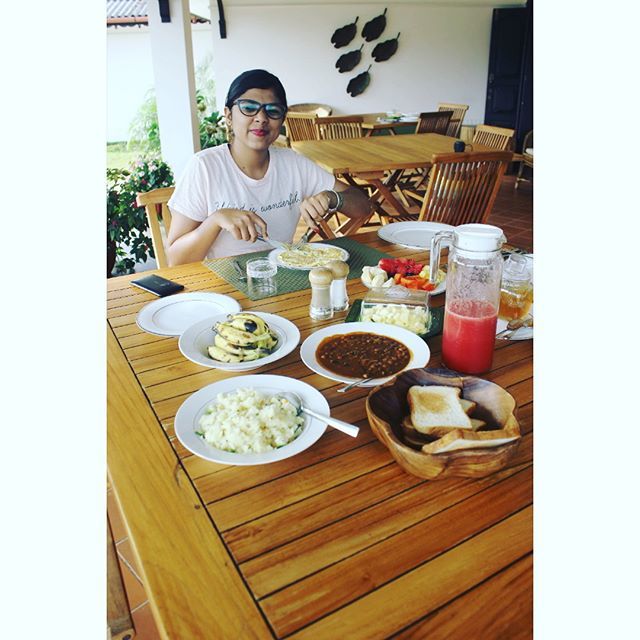 After driving back to the stay, I wanted to walk and explore some of the tea plantations. We walked through the thick tea plants and managed to capture some amazing photos before my drone got stuck up on a tree branch. I requested a passing auto driver to help me and he handed it to me in a flash.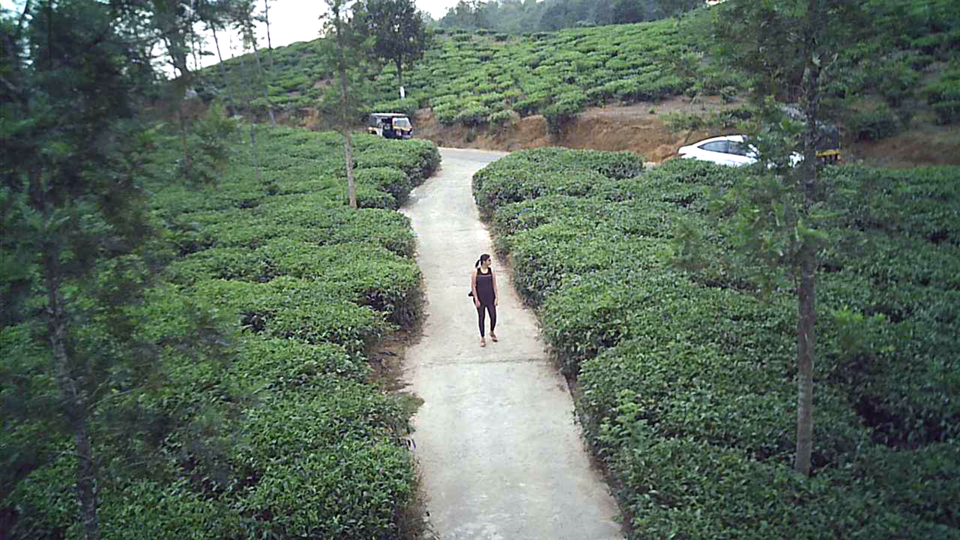 By the time we got back, it was dark again and we were tired after the day's activities. After a scrumptious dinner, we headed back to our room and dozed off. Ali had a huge plan for me the next morning.
We walked and talked for a long time. I soon realized that we had walked more than 2 km uphill and finally demanded that he tell me what he was upto. The friend who had introduced to Parisons had also mentioned how much I loved trekking. I don't hate trekking, but I can't do it without any prior practice! And Ali said that we'd be trekking a good 4-5 km to catch a good view of Wayanad.
I immediately whined but he convinced me - somehow - that there was an old lady at the top of the hill who gave a good foot massage. To this day, I don't know why I believed him and climbed all the way only to realize there was nothing ... but a beautiful view. I took the opportunity to shoot my drone as high as it could go and capture some awesome videos.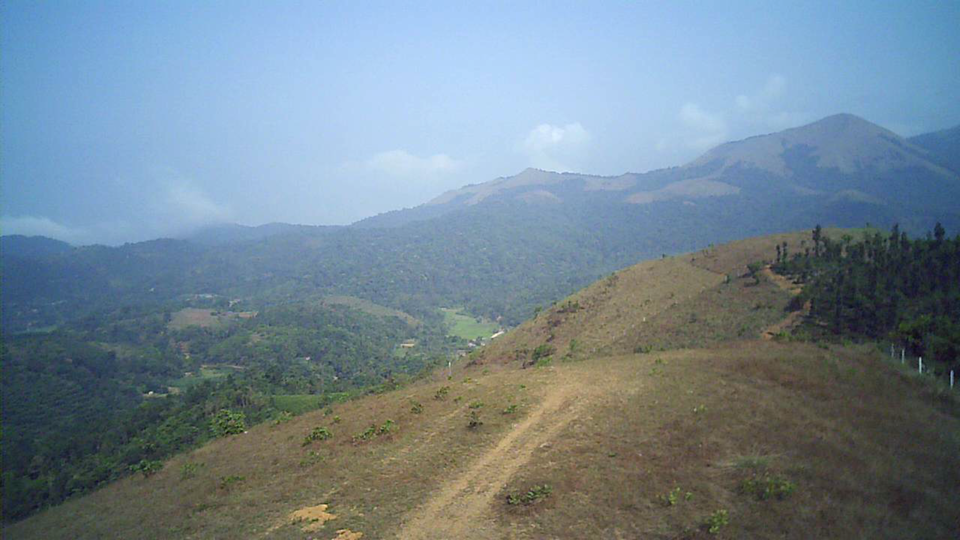 After a long trek downhill and just in time for lunch, I really wanted to cool off by dipping into the pool. I spent nearly 3 hours in the pool as the sun ascended from the skies. My focus this time was to relax amidst a grand tea plantation and just unwind.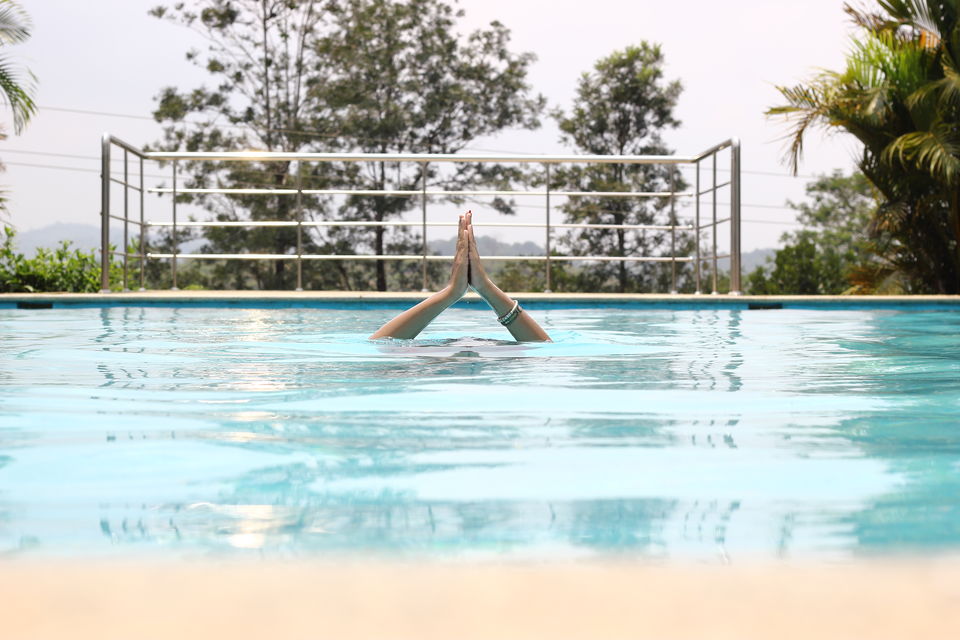 As I freshened up not knowing what plans lay ahead for the evening, Ali came by and said that he had found an amazing spot for us to enjoy the view and capture some good drone shots. One side of Wayanad looked like it was going to rain while the sun was preparing to set on the other. I knew that Ali wasn't downplaying anything he said and we agreed.
He drove off-road for a while and climbed uphill constantly. At one point, we stopped as the road levelled off and saw an amazing sight. The sun setting over a hill while dark clouds thundered and rolled overhead. Not wanting to waste any time, my friend sent the drone up high and managed to capture the contrast of the surrounding greenery against the dark clouds and the setting sun. It was super windy and we had to go back downhill before the rains because we had come uphill off-roading and the roads were going to be covered in flowing mud.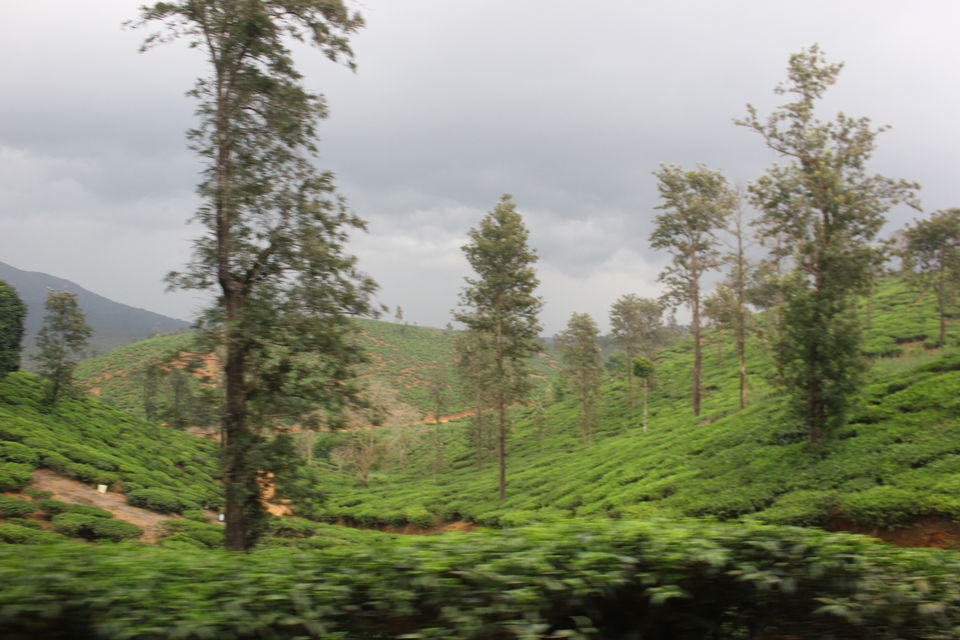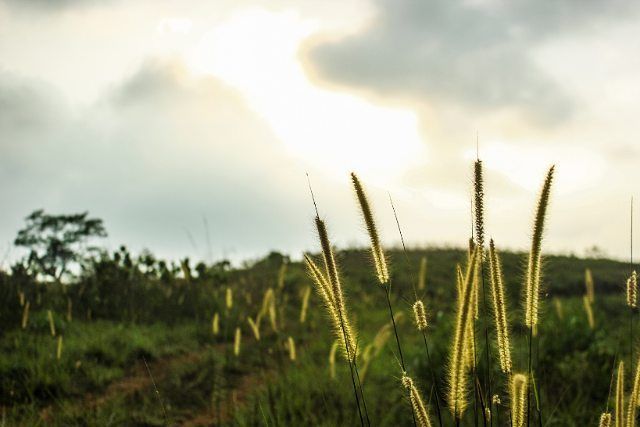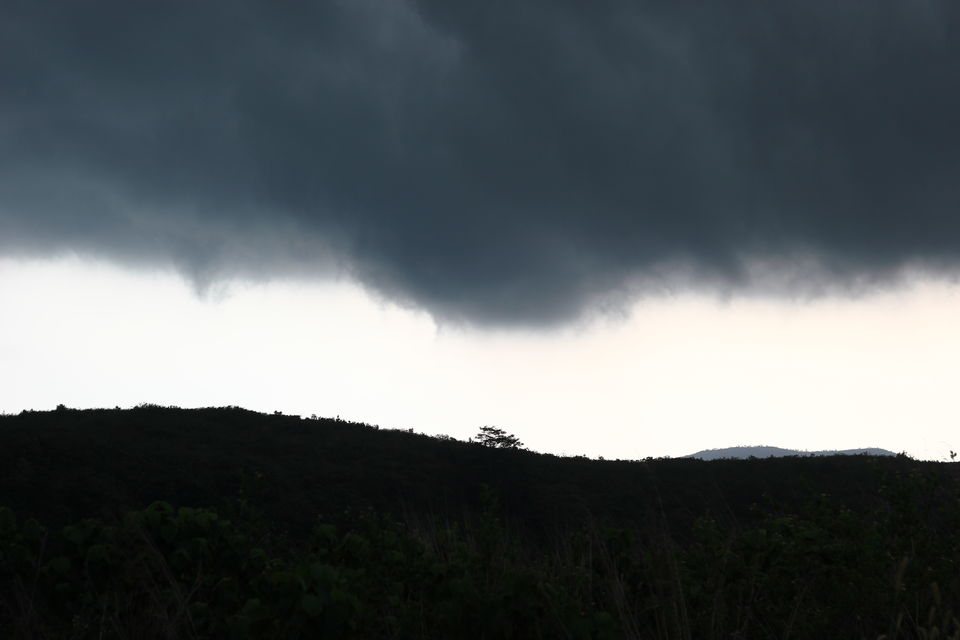 Ali then took us to the Parison's Tea factory and showed us around. He gave us a complete tour and explained every step of how they process their tea. It's amazing to learn how many steps go into making tea powder. I will cover the entire process of how they make tea in another post with a video of Ali showing us around the factory.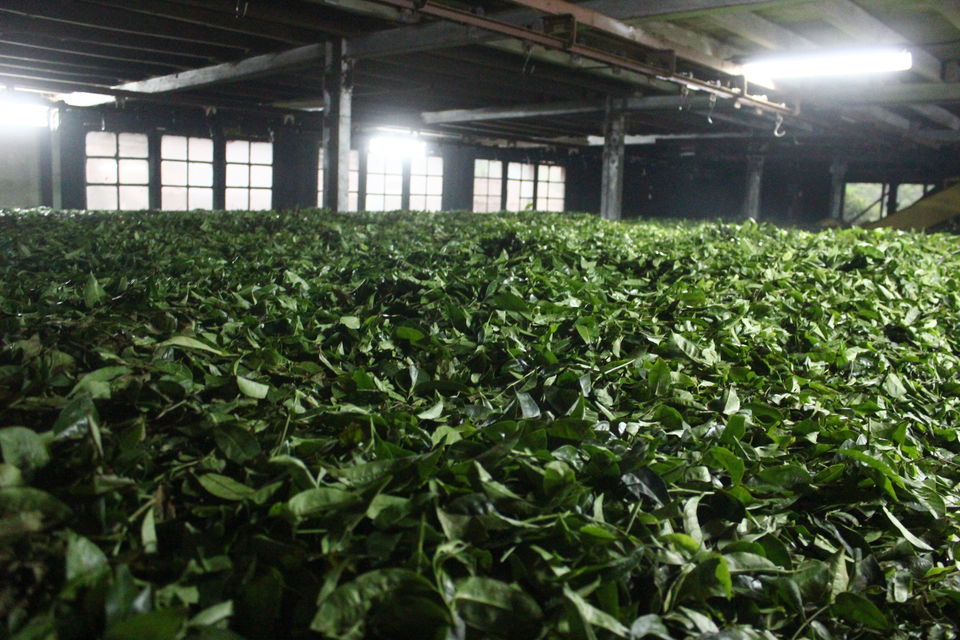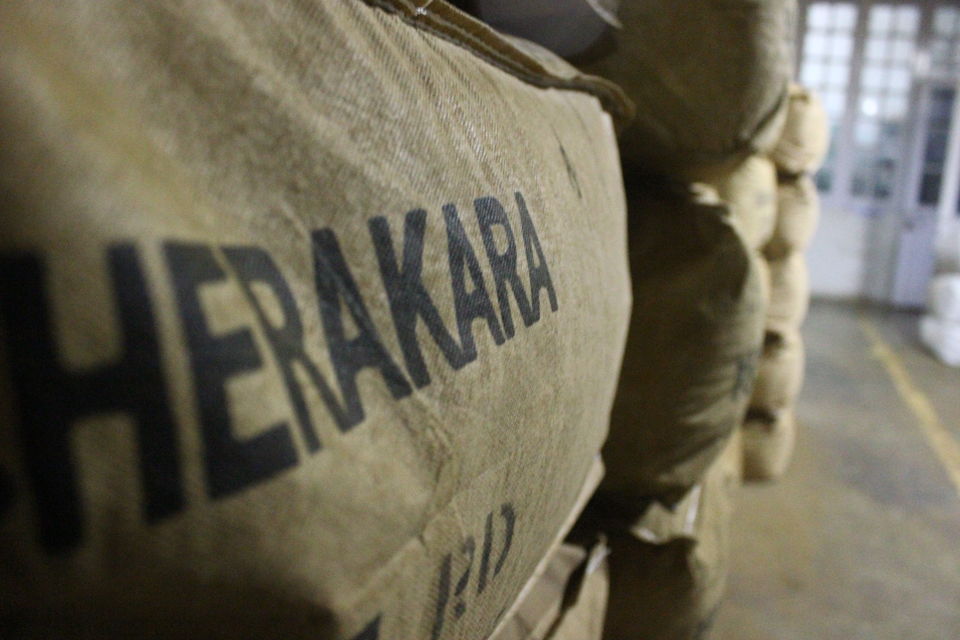 It began to pour heavily as we toured around the factory. We waited till the rains were done and Ali drove us to the Parisons club house. We met the estate's manager with his wife and spent a good time talking over a cup of tea and hot bajjis. This was our last night at the estate and at Wayanad. After playing a few games at the club house such as carom board and foosball, we said goodbye to everyone at the clubhouse and we drove back to our stay.