If you are on a short visit to Kolkata and cannot manage over night stay to explore a new place, this is one trip you can have in your agenda. A train from Sealdah at 6.10 AM and you reach Krishnanagar station by 8.35 AM – Add another half an hour if that spills over due to signal clearance in a few stations. Just in case you miss this, you have one more train at 7.30 AM.
From Krishnanagar Station
A reserved auto from Krishnanagar Station to Mayapur ISKCON would roughly be around INR 350. Instead, a Toto from the station to Krishnanagar Bus stand and another bus directly to ISKON would be dirt cheap – INR 27 per person. Alternatively, to save time, the autos take you to the bank and you can cross the river to reach ISKCON.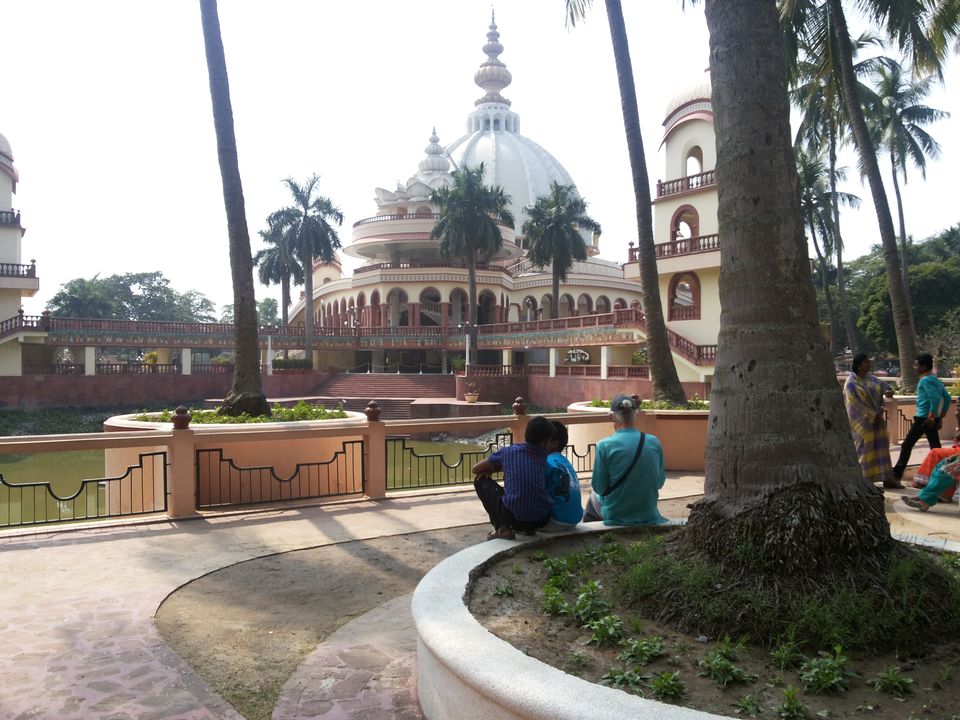 Srila Prabhupada's Pushpa Samadhi Mandir
This is actually the memorial to the founder of the International Society of Krishna Consciousness – A photographer's delight. When you drop your shoes in the free shoe stand, or your mobiles for a nominal charge of INR 10 or your baggage in the third counter, make sure you also visit the Radha Madhav Temple which is just a stone throw distance away before collecting your things back – or you have to do this exercise all over again.
The beautiful part about ISKCON is the feel of the place – the chanting of Hare Rama Hare Rama Rama Rama Hare Hare, Hare Krishna, Hare Krishna, Krishna Krishna Hare Hare. We happened to be there during 24 hours Kirtan from 16th to 20th February 2015.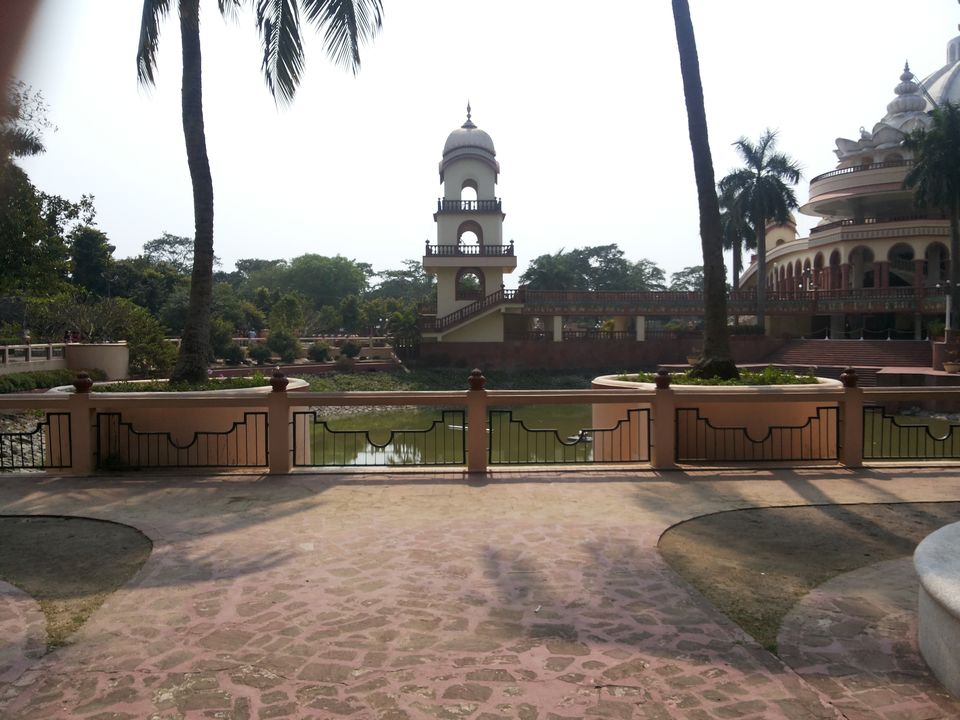 The Museum
Visit to the Museum is optional. The ticket will cost you INR 10. It portrays the life of Srila Prabhupada. The moments are well captured in the gallery, using fiberglass exhibits and it leaves a mark on you for its natural look.
Radha Madhav Temple
You can always take a Toto to see the place around including the Goshala, the life style of people, the local culture, saffron robed devotees but then, people's preferences vary – why distract the spiritual seeker in local mundane if you can just sit in Radha Madhav's Temple and absorb the quite tranquility of the place in spite of the ongoing Kirtan and accelerate your inward journey.
Lunch & Prasadam
You can choose to have lunch in ISKCON premises between 12 to 3 PM, at a nominal cost of INR 30 or 45 and pick dry prasadam for friends and relatives from the stores around who claim to source it from the temple. You can try Italian Pizza in Gourango Pizzaria or the Govinda Restaurant for light food.
If you want to pick mementoes, books and gifts, there are plenty of shops apart from ISKCON's in-house stores.
Other Places
Nabadwip – the birthplace of Sri Sri Chaitanya Mahaprabhu is another attraction, which is just a ferry away from Mayapur. Alternatively you can do this place on another day using the Katwa local train.
Mayapur is approximately 130 kms from Kolkata and can also be reached by car or a bus from Esplanade. In train, the trip will cost you just INR 150 per person, including lunch in ISKCON premises.
Disclaimer: It is always better to read and know more about the place before you visit. Jai Sri Krishna. Hare Rama Hare Krishna are common utterances there.
Originally published here