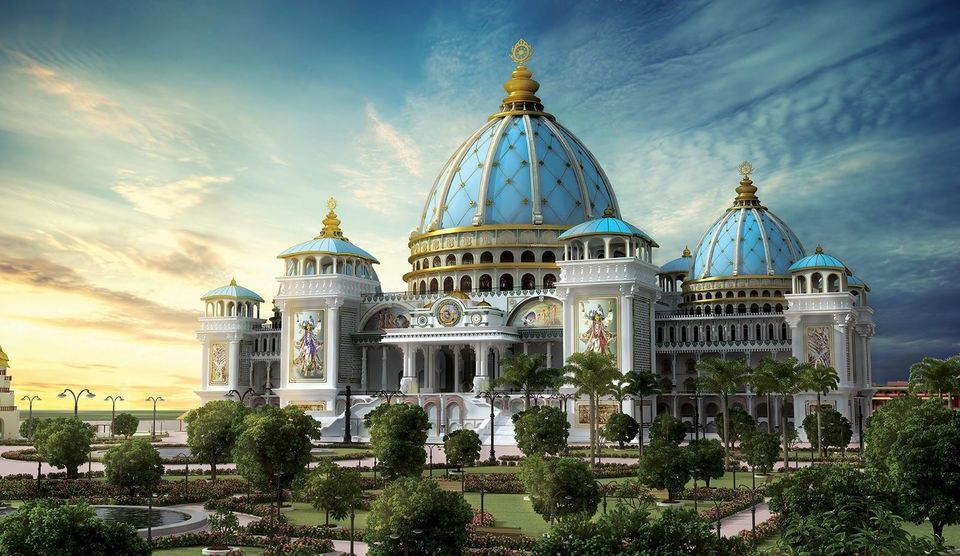 Mayapur is a holy place located on the banks of the Ganga river&this place is the birthplace of Lord Shri Chaitanya Mahaprabhu.
Calling itself "The Spiritual Capital of the world", Mayapur is the home to the global headquarters of ISKCON (International Society of Krishna Consciousness)-colloquially Known as the Hare Krishna movement.
I visited Iskcon temple this year August, this is one of the famous spiritual places to visit in Westbengal, District Nadia. When I was reached inside the campus ambience was unbelievable & everywhere peoples were chanting "Hare Krishna Hare Krishna Krishna Krishna Hare Hare".
How to Reach:- Mayapur can be reached by boat,and more commonly by train or bus. Iskcon has its travel services, The Gauranga Travels offers cars, and buses If you book before making your journey safe and comfortable.
Nearest Railway station:- Krishnagar city Junction &Nawadip Dham.
If you want to reach these two stations there are frequent local&express trains services are available from, Sealdah, Kolkata &Howrah railway station.
How to reach Mayapur from Krishnagar City Junction:- You can simply take an auto-rickshaw, private taxi &local buses from bus terminal ("bus stand").
If you choose auto-rickshaw, it will take you to Mayapur ghat & from there you have to cross over the Jalangi river to reach Hular Ghat at Mayapur. Then take a rickshaw to come to ISKCON Mayapur.
Fares & Travel Time :-
Auto-rickshaw :-20/INR(35 minutes approx)
Local buses :- 15 to 20/INR (40minutes approx)
Private Taxi :- 330 – 400/INR (25-30 minutes approx)
How to reach Mayapur from Nawadip Dham:-
Once you reach Nabadwip Dham station, you have to take a rickshaw to Mayapur Ghat and then get on a boat to cross over the Ganga to reach Hular Ghat at Mayapur. Take a rickshaw to come to ISKCON Mayapur.
Nearest Airport:- Netaji Subhash Chandra Bose International Airport Kolkata.
Bus service:-
WBSTC operating daily direct bus services from Kolkata(Esplanade) to Mayapur Isckon temple. Buses will take you inside the Isckon campus.
Timings (IST) & Fare
Kolkata(Esplanade) to Mayapur Isckon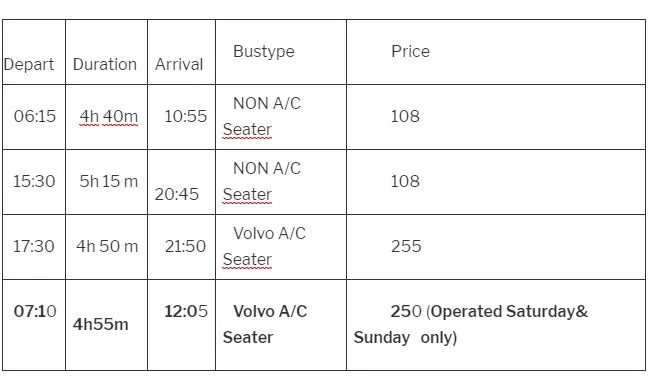 Private buses are also available from Kolkata(Esplanade) to Isckon Mayapur & vice versa.
Mayapur Isckon to Kolkata(Esplanade)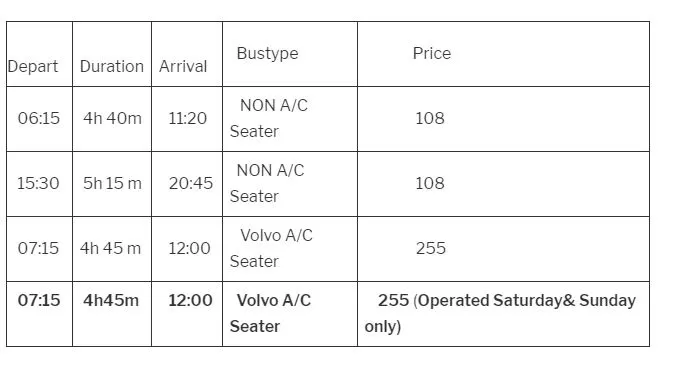 I reached Mayapur Isckon in afternoon noon & I came from Kolkata to Mayapur Isckon by WBSTC bus. I completed all my official process & went for lunch. When I entered the prasadam hall at least 3000 peoples were present to enjoy the prasadam.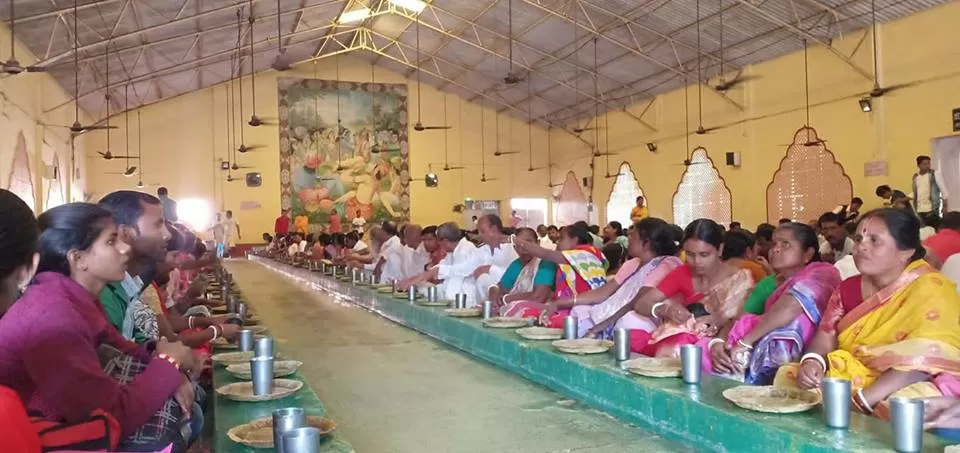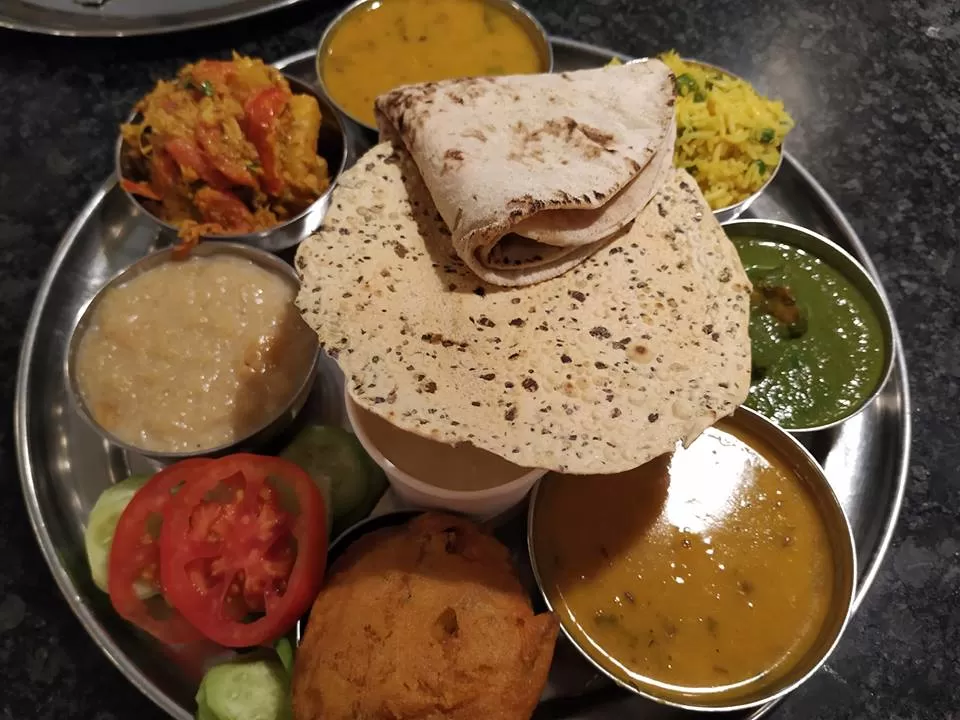 Pasadam Cost:-
Lunch :- 70/INR &to 120/INR
Dinner:- 50/INR to 120/INR
Breakfast:- Starts from 30/INR to 120/INR
How to collect prasadam coupon:- Visit Gada Bhavan, Conch Bhavan, IshodhayaBhawan&Vamshi Bhavan.
Prasadam distribution timings:-
Lunch:- Starts at
12:30PM(IST)
Dinner:-Starts at 8:30PM(IST)
Dining Options:-
Common prasadam hall & AC prasadam restaurant were available inside.
Govinda's restaurant
Mhaprasad stall
Prasadam Halls
Café
Local outside food options
The prasadam was delicious, If we cook the same food at home might be it will not good in taste like the prasadam was. I went to my guesthouse because the temple was closed it opens at 4:30 PM IST in the evening.
Accommodation facilities:-
Few major guest houses are available with varieties of rooms deluxe, super deluxe, a/c rooms, and dormitories.
Gada Bhavan
Conch Bhavan,
Ishodhaya Bhawan
Vamshi Bhavan
You can book these above
guest houses online through Mayapur official site. Booking will be done prior
to 60 days from your booking date.
Pocket-friendly Accommodations
Gauranga kutir
Nityanandakutir
Chaitanya Bhavan guest house (Booking needs to be 1 month in advance through direct contact with the property.
I stayed in Vamshi Bhavan & I paid 800/INR for non AC room, the room was cleaned &all the amenities were well placed. Please visit Mayapur site to get more details about room cost because it may increase or decrease based on the season or availabilities.
The properties are also covered by lush green flora & fauna with a majestic view of campus.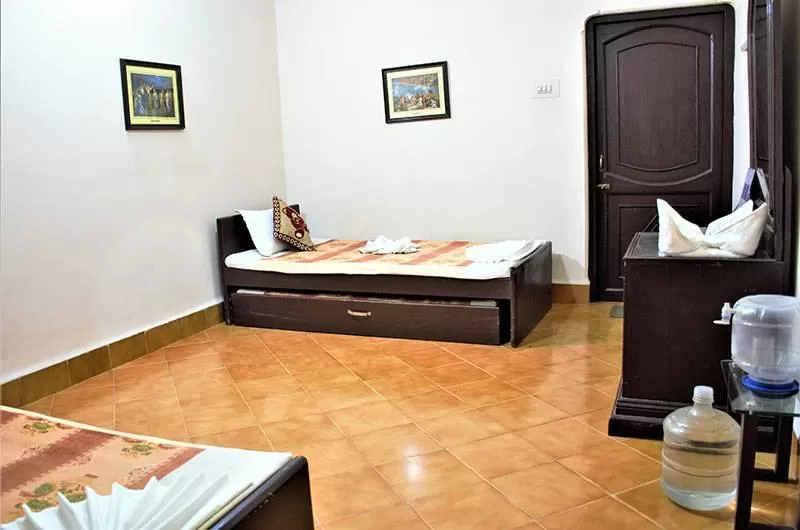 Documents required for check-in :-
Passport
Voter ID
Pancard or Driving License
Other facilities :-
International Devotee Care
Life Patron Care
Dham Ettiquete
Dham Seva
Safety tips
Mayapur Assistance
Travel Assistance (Inside or outside of India)
You have to visit Conch Bhavan to complete the check-in formalities like documentation of your gov id proof, pilgrims forms & to collect the respective guest house key.
I went inside the main temple where Radha Krishna sculpture was present, I noticed many foreigners were doing the puja in Hindu ritual &even if they dressed up like Indian peoples. I completed my puja, spent some time to re-energised my mind &went outside the CHANDRODAYA MANDIR to explore some more places.
I didn't get a chance to click the pics because mobile phones, cameras or any other photographic devices were not allowed inside the SRI MAYAPUR CHANDRODAYA MANDIR, before entering to the temple you have to submit all the things to the counters.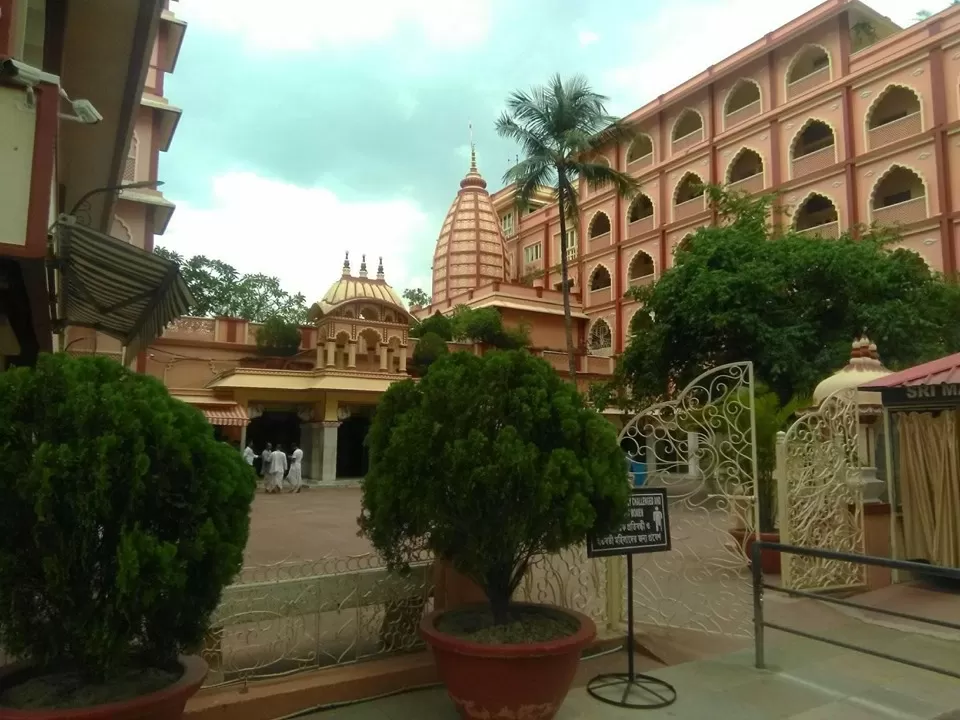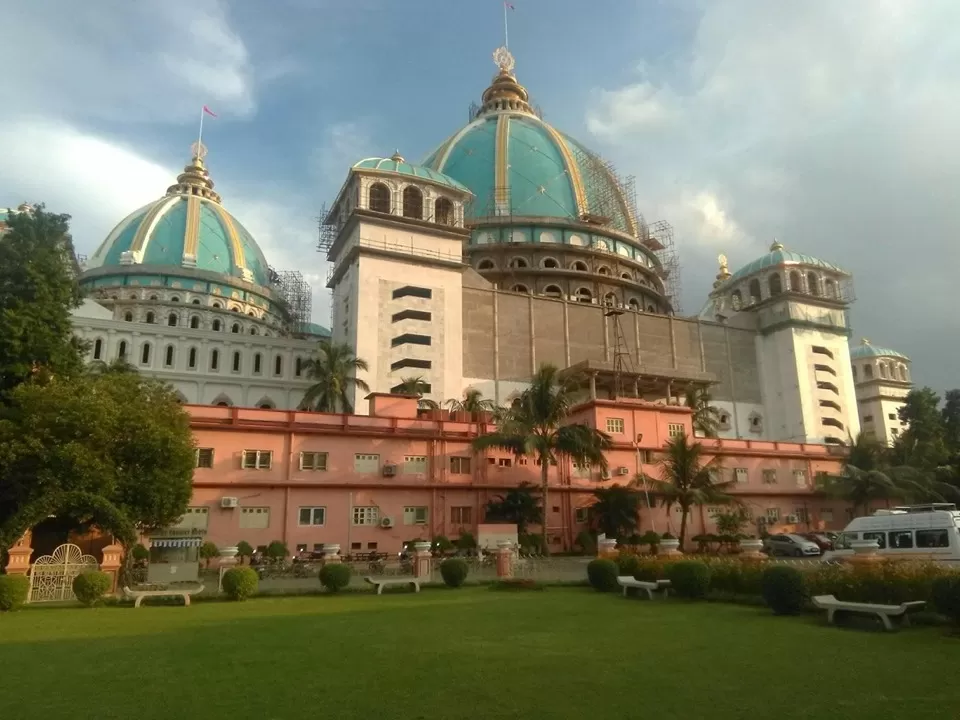 Nothing is charged by the temple for submitting mobile phones, cameras or any other photographic devices & shoes.
Inside the campus e rickshaw were also available with very less price 5 to 10/INR.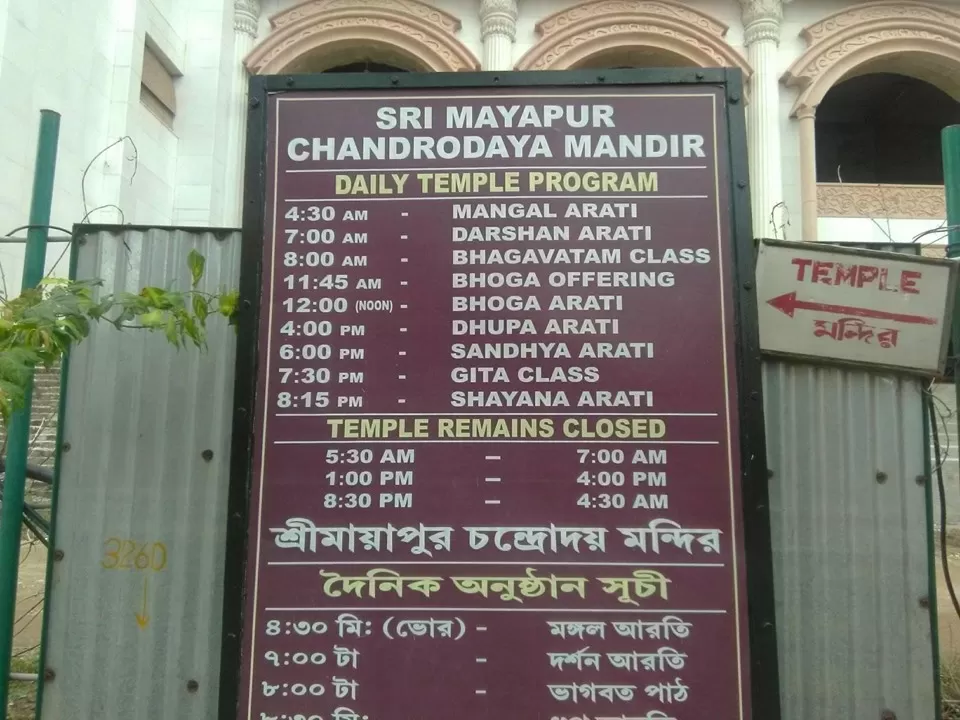 Mayapur Fulldome Theatre:- I had never visited any fulldome theratre& this was my first amazing experience.
I had paid 40/INR for 30mins show & I watched a complete history of Mayapur, why it is so famous, history of the gurus ,&idea about the speed of light.
I met a family in the theatre who came from the USA especially, to do meditation, & to learn Indian ritual's. I noticed, kids were super excited to know the culture& ritual of India.
Small shops & food courts:- Inside the campus, many shops were present for jewellery items, ghee , books , handicraft items etc.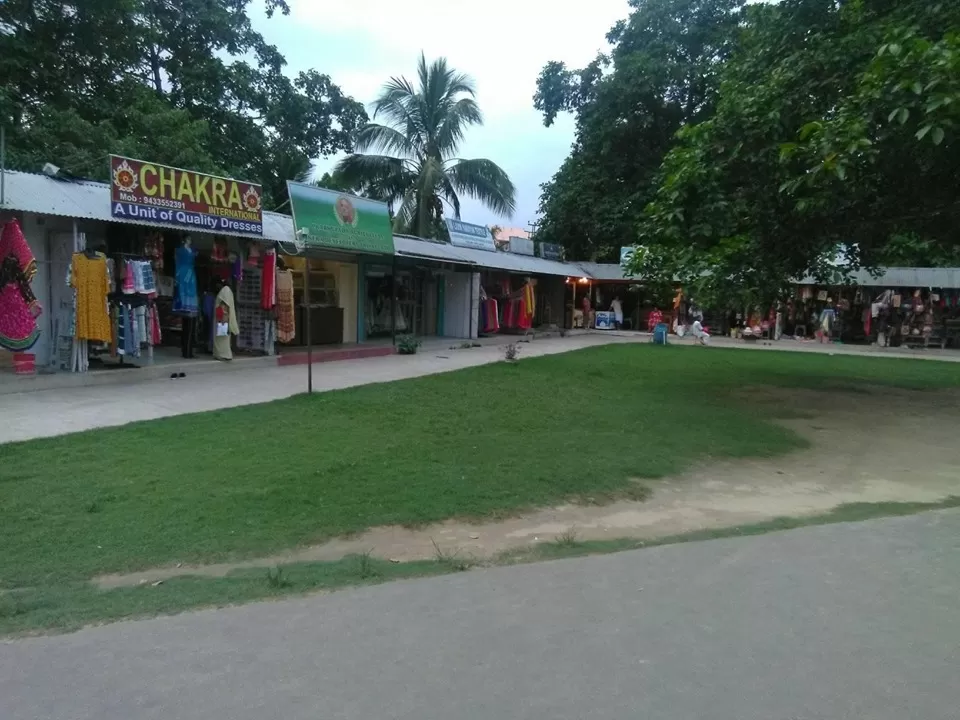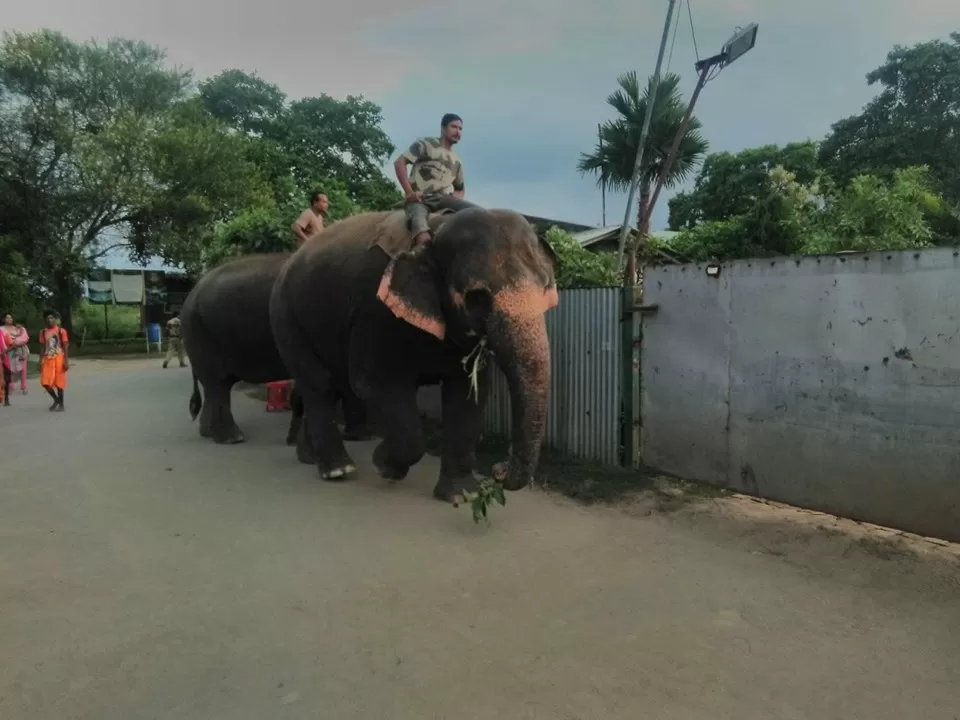 I visited gowsala, If you visit Mayapur I suggest buy ghee from inside shops quality was good.
Samadhi Mandir of Srila Prabhupada:- Inside the Samadhi Mandir mobile phones, cameras or any other photographic devices were not allowed before entering the temple I had to submit all the things to the counters. The complex includes a grand main shrine surrounded by a museum & depicting the life of&Srila Prabhupada.
Inside the Samadhi Mandir of Srila Prabhupada sculpture of&Abhaya Caranāravinda Bhaktivedānta Svāmi.
Abhaya Caranāravinda Bhaktivedānta Svāmi.
The spiritual teacher travelled around the world spreading the teachings of ISKCON and setting up as many as 108 temples over the course of 11 years.
I didn't get a chance to visit a museum because I don't had much time so, I quickly reached Chandrodaya Mandir for Aarti & once Aarti started everyone was dancing, chanting the sound Radhe Krishna, the environment was full of positive vibes.
A great experience is not always come to visit hills, beach &some trick places, sometimes holy places give us a sense of inner peace.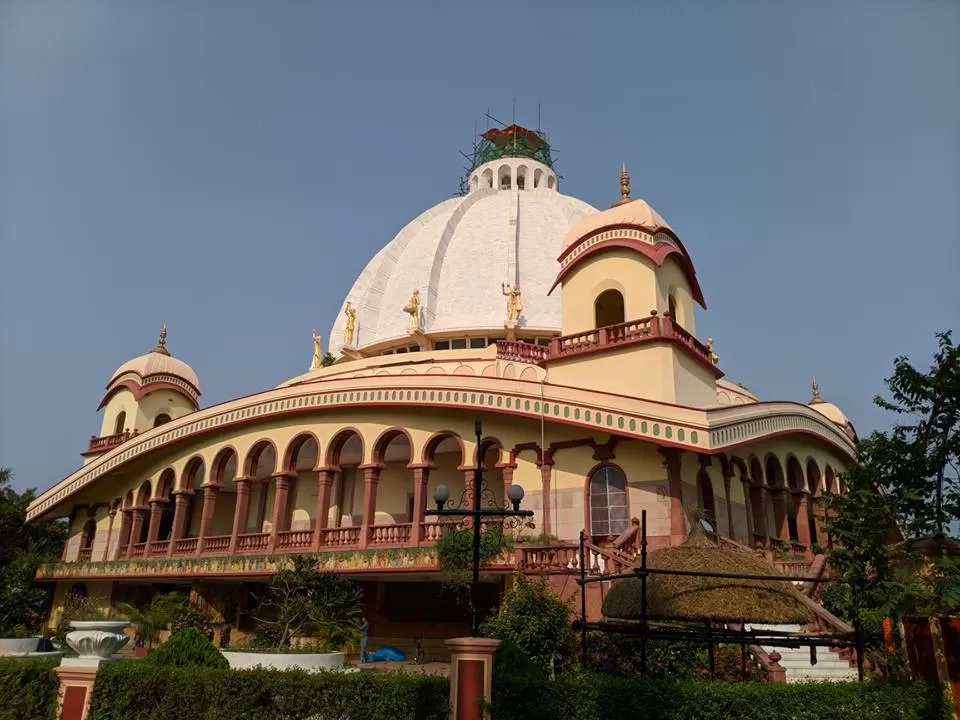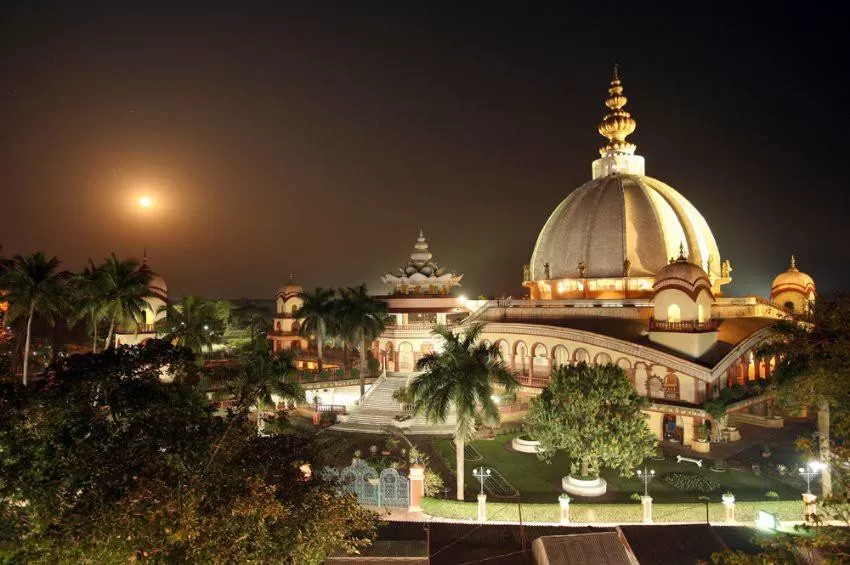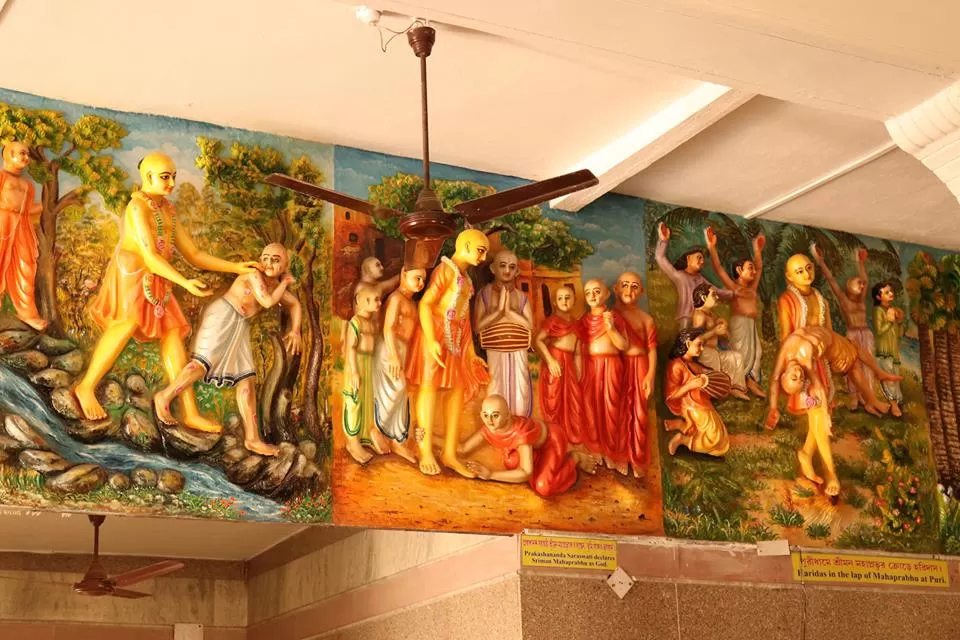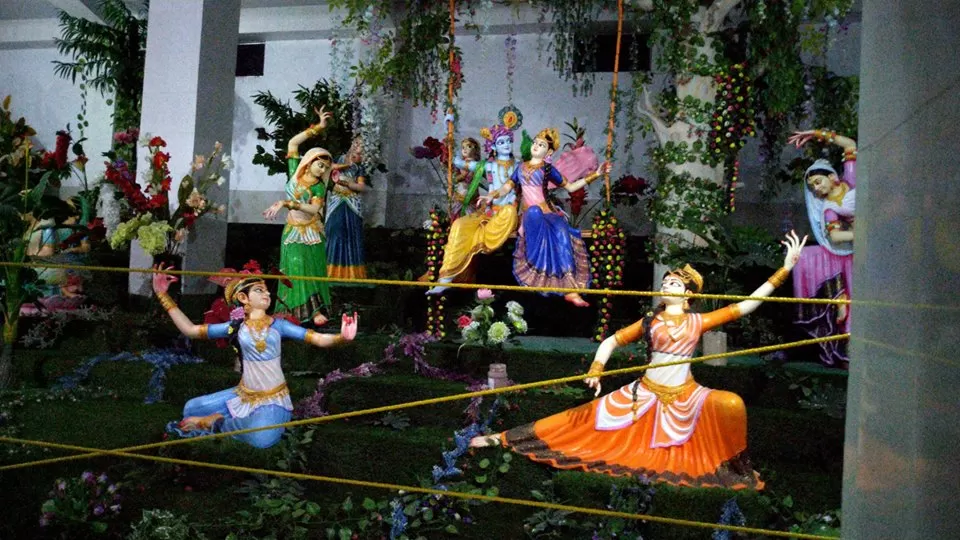 I was very tired, I finished my dinner &went for sleep because I had left the next day by 10 to catch my train from Krishnagar city Junction station to Sealdah station.
Sri Krishna Janmashtami is a celebration is one of the crowdest celebrations is Mayapur ISKCON.
I woke up the next day & had some breakfast & reached Krishnagar city junction on time.
Mayapur official website:-www.mayapur.com
You can complete this trip in one day If you are going by your transportation.
I'm ending my blog here, please share your spiritual trip experiences…stay connected with My travel Box' to explore the next level.
I didn't click too many pics due to photography restrictions.
Written by