We started our journey at 5 pm, 8 May '17.
Destination: 30.75°N 76.78°E, home of goddess of power.
What happened? Didn't understand?
OK, let's make it simple, we are talking about Chandigarh.
Ranked among the cleanest cities of Indian Chandigarh is a Union Territory and serves as the capital of Punjab and Haryana. It's one of the perfectly planned cities of India. Chandigarh experiences hot summers in this particular period (Mid-April to June) of year. It's a 6-7 hour journey from Delhi.
Interesting Fact: Chandigarh is ranked among the Top 50 emerging as outsourcing and IT services destinations of world.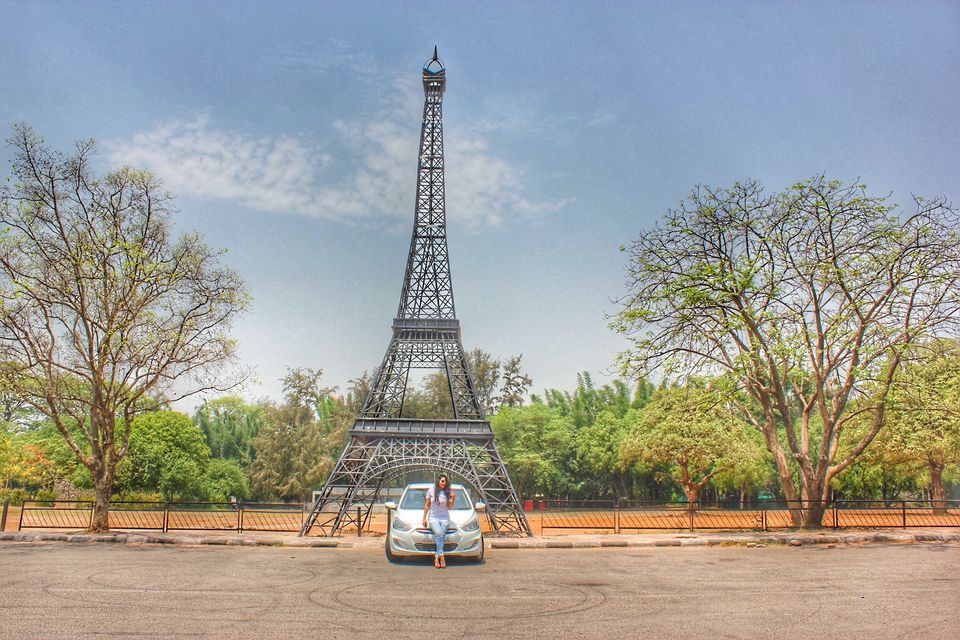 We stopped at Murthal Haveli for our dinner. Delhi Chandigarh Route has got many havelis as food points and dhabas. One of our friend who is a frequent traveller on this route suggested us to checkout Murthal Haveli. We ordered Paranthas, Dal and Lassi. Delicious! Must try!
They have well maintained and clean washrooms, proper parking facility and the ambience is serene. Undoubtedly, this place serves as a good stop over for getting freshen up and feed tummy with the scrumptious punjabi food (other vegetarian cuisines are also available).
Finally, we reached Chandigarh. Checked in Golden Tulip Hotel, Panchkula that day for night stay. We were already done with those yummy paranthas and as we also had one wedding to attend there, we decided not to order any food. Rooms were well maintained with proper amenities followed with great service and polite staff.
After a hypnotic sleep at Golden Tulip, we checked in Hotel Hyatt Regency, part of our itinerary stay at Chandigarh for four days. Checkout out more about our stay and experience at Hotel Hyatt Regency from our recent article – "Hyatt Visit".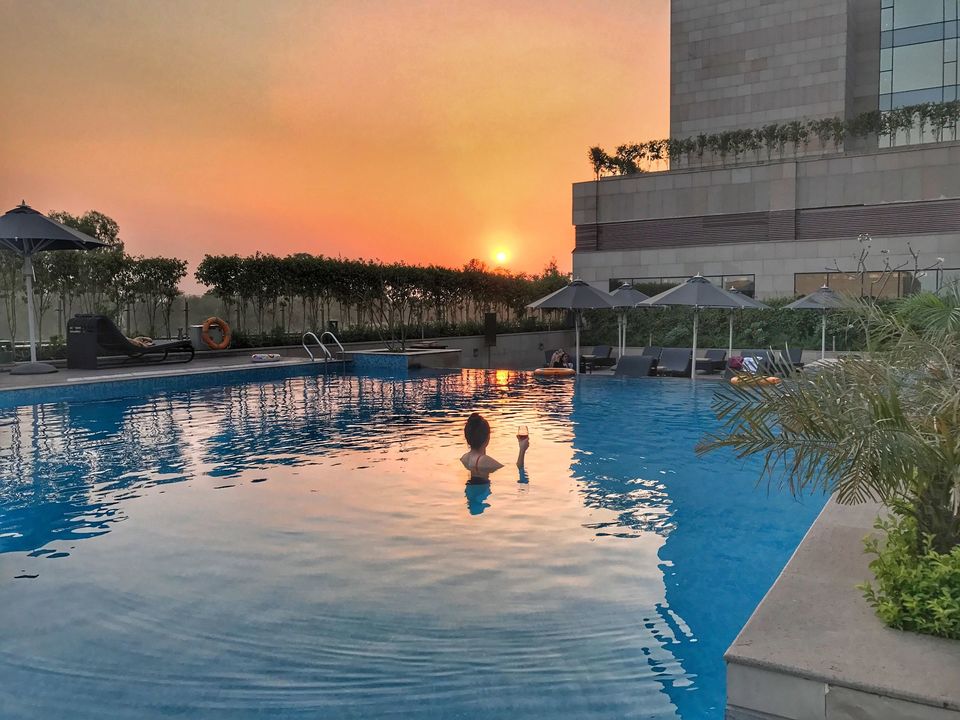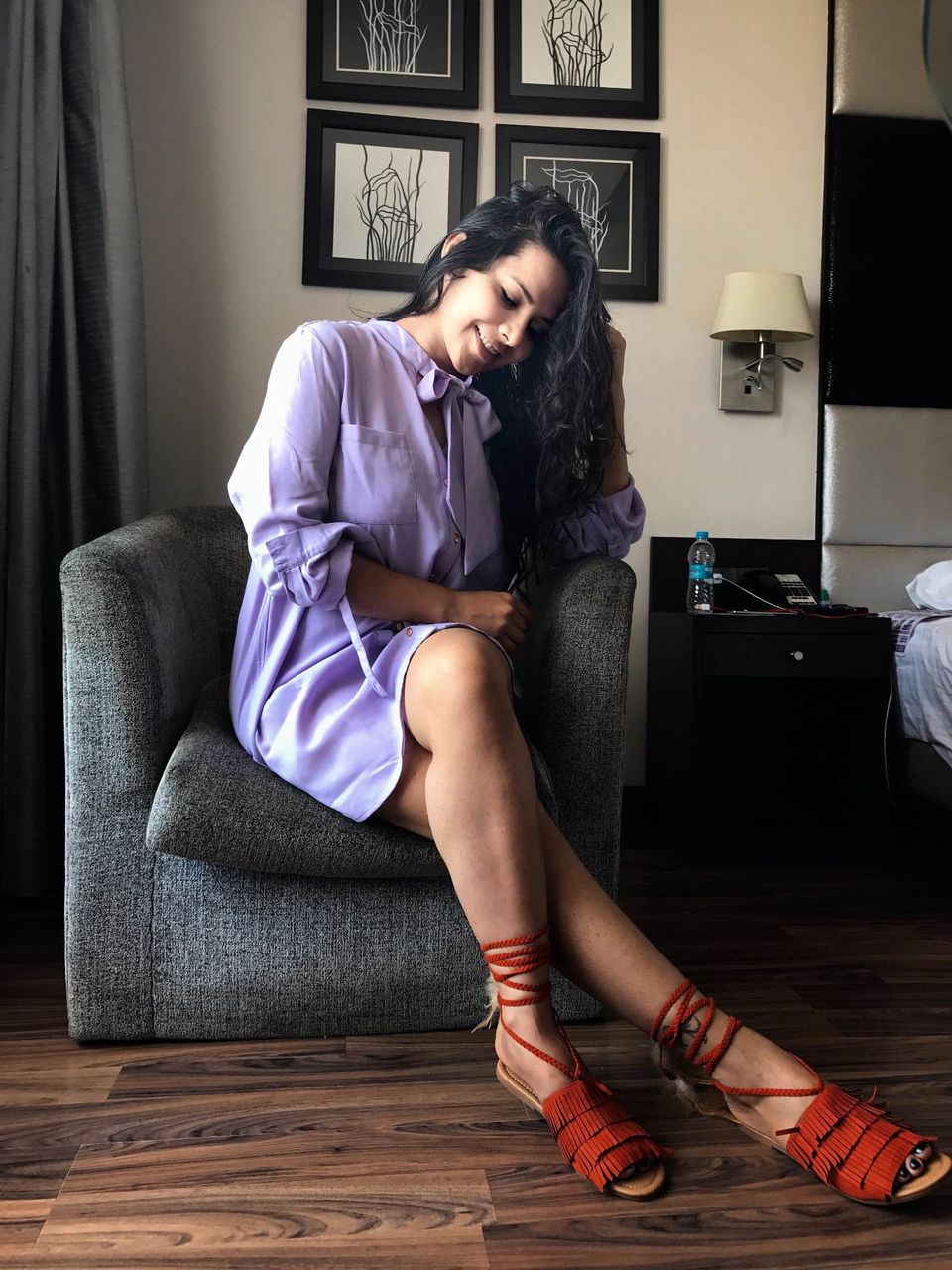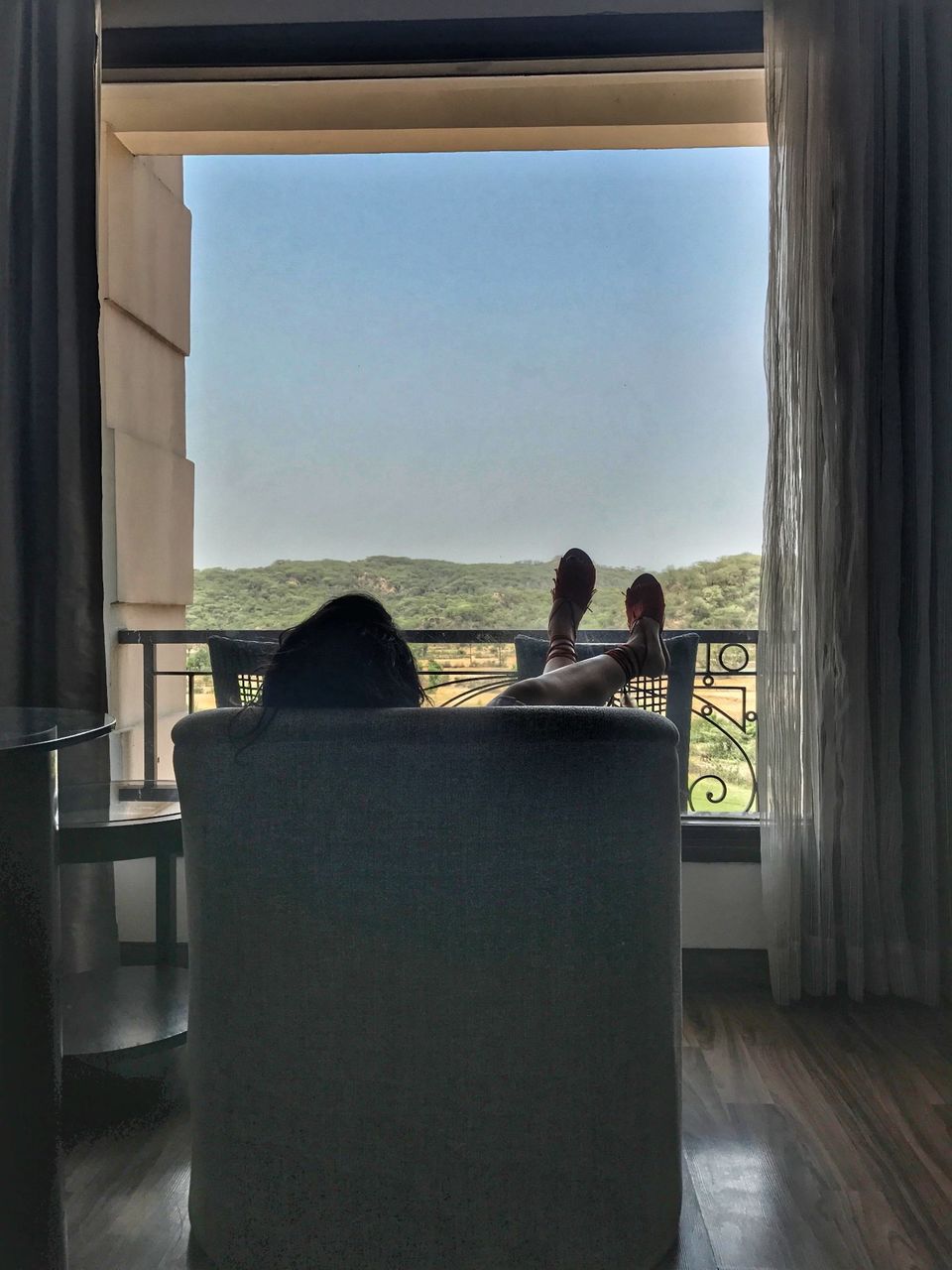 Now begins the in city trip. Chadigarh one of the well planned cities of India has got many choices for hanging out locations, tourist locations, shopping markets and some amazing restaurants and street food. Spacious and well maintained roads with ample parking places made our drive more comfortable.
Places to visit in Chandigarh?
Chandigarh has many gardens, museums, building and temples to visit. A day is surely not enough to checkout all of them.
Interesting fact: Chandigarh is rated as India's Number 1 city in terms of Human Development Index. It also regarded as the "Wealthiest Town" of India as per the recent surveys.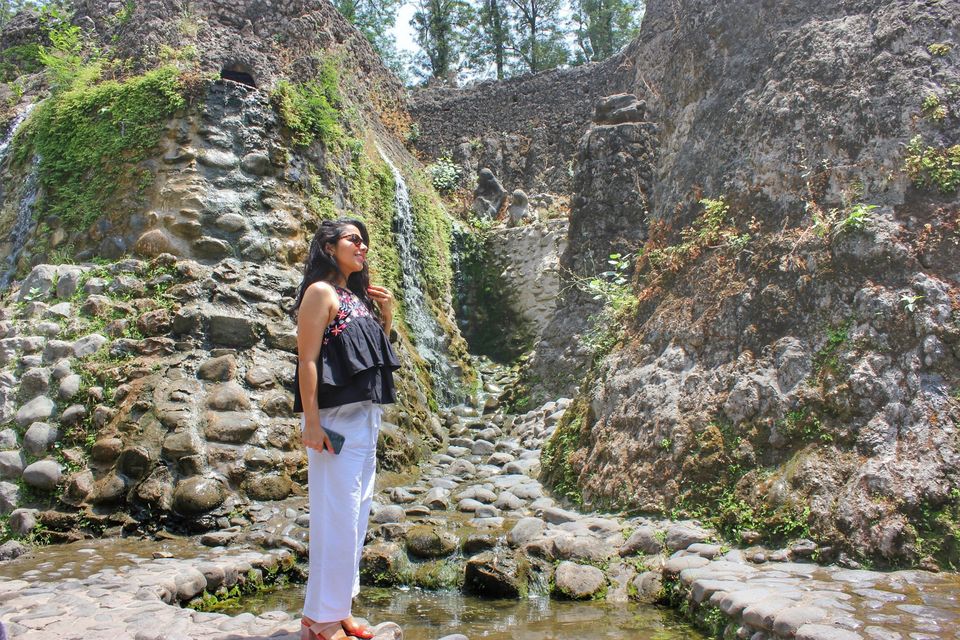 The Nek Chand's Rock Garden symbolizes imagination. Named after the founder, the Rock Garden is a sculpture garden spread over 40 acres with sculptures made from broken ken glass bangles, china ware, discarded fluorescent tubes, clay and many more kind of waste products. There is a man-made interlinked waterfall which is among the main attraction of this innovative garden.
There are many more gardens such as the Rose Garden (Asia's largest Rose Garden), Pinjore Garden (the restored Mughal Garden), Terraced Garden and Cactus Garden, Garden of Fragrances. We also visited the Chandi Devi Temple to worship the goddess of power.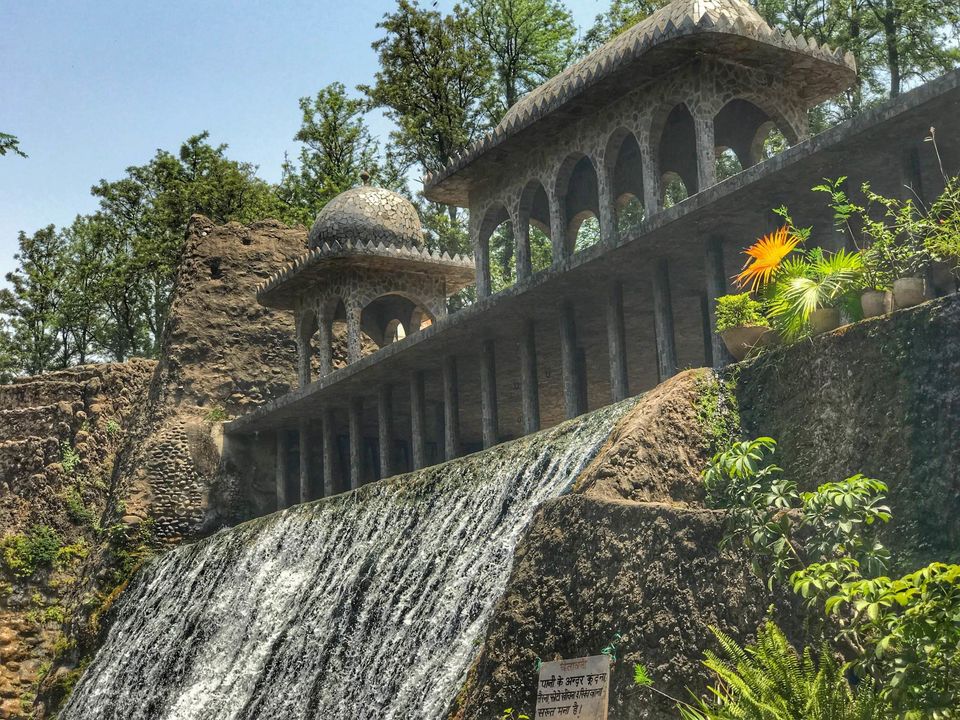 We went to Sukhna Lake, an artificial lake, open for activities like boating, skiing and yachting. Sukhna Wildlife Sanctuary, Timber Trail, Leisure Valley, Mahendra Chaudhary Zoological Park, Japanese Garden, Shanti Kunj, Chandigarh Botanical Garden & Nature Park, Butterfly Park, Nepli Reserve Forest are also common among visitors.
Chanting "Hare Krishna Hare Krishna Krishna Krishna Hare Hare, Hare Rama Hare Rama Rama Rama Hare Hare" filled with devotion and spirituality we stepped into the ISKCON Chandigarh Sri Sri Radha Madhav Temple.
For those interested in history Government Museum and Art Gallery is a recommended. This museum consists of three museums have a collection of decorative art, coins, manuscripts, miniature paintings, etc. We spend couple of hours at Funcity, the biggest water amusement park in north India. They have thrilling slides.

Where to shop if you in Chandigarh?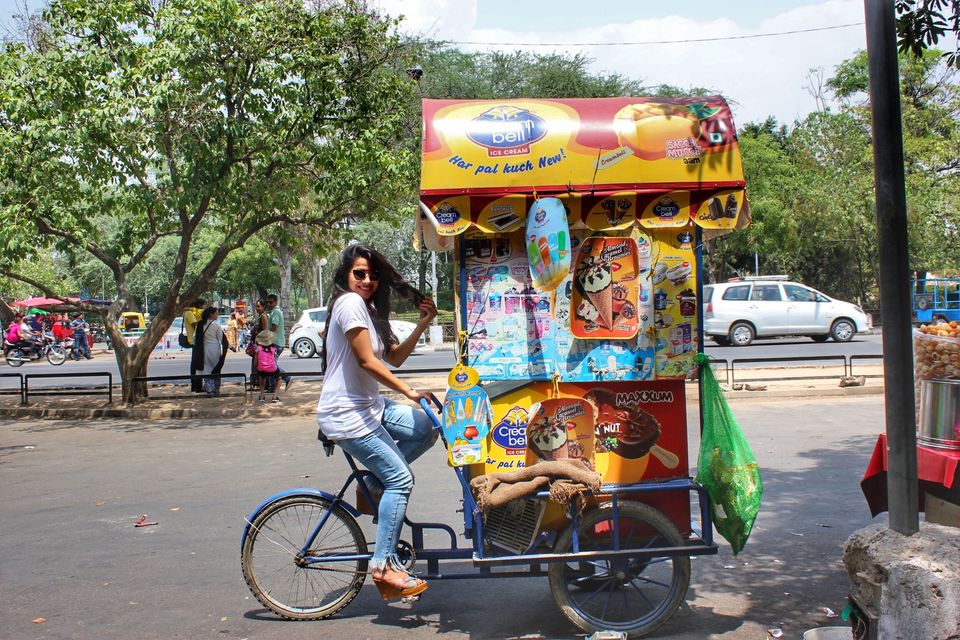 Apart from popular shopping malls like Elante mall, City Emporium, Glass Palace, The Central Mall, TDI Mall and The Other Square there are many open markets with quality stuffs in areas like Sector 17 (Shoes and Garment), Sector 22 (Jewellery) and Sector-14 (Books) which are famous among shopaholics. Don't forget to check out the Phulkaari Dupattas, Shawls at Punjab Government Emporium in Sector 17. Beautiful Embroidery Art! I bought a shawl for my Mother and she loved it. If you are interested in handicrafts you must visit Gujarat Handlooms & Handicrafts Emporium in Sector 20.

Where to eat?
Who cares of dieting promises made to self when delicious food is giving an invitation! If you are foodie and love to eat, then Chandigarh is the right place for you! There are many cafes and fast food stores which serve palatable food and refreshing beverages and also take care of proper cleanliness and hygiene.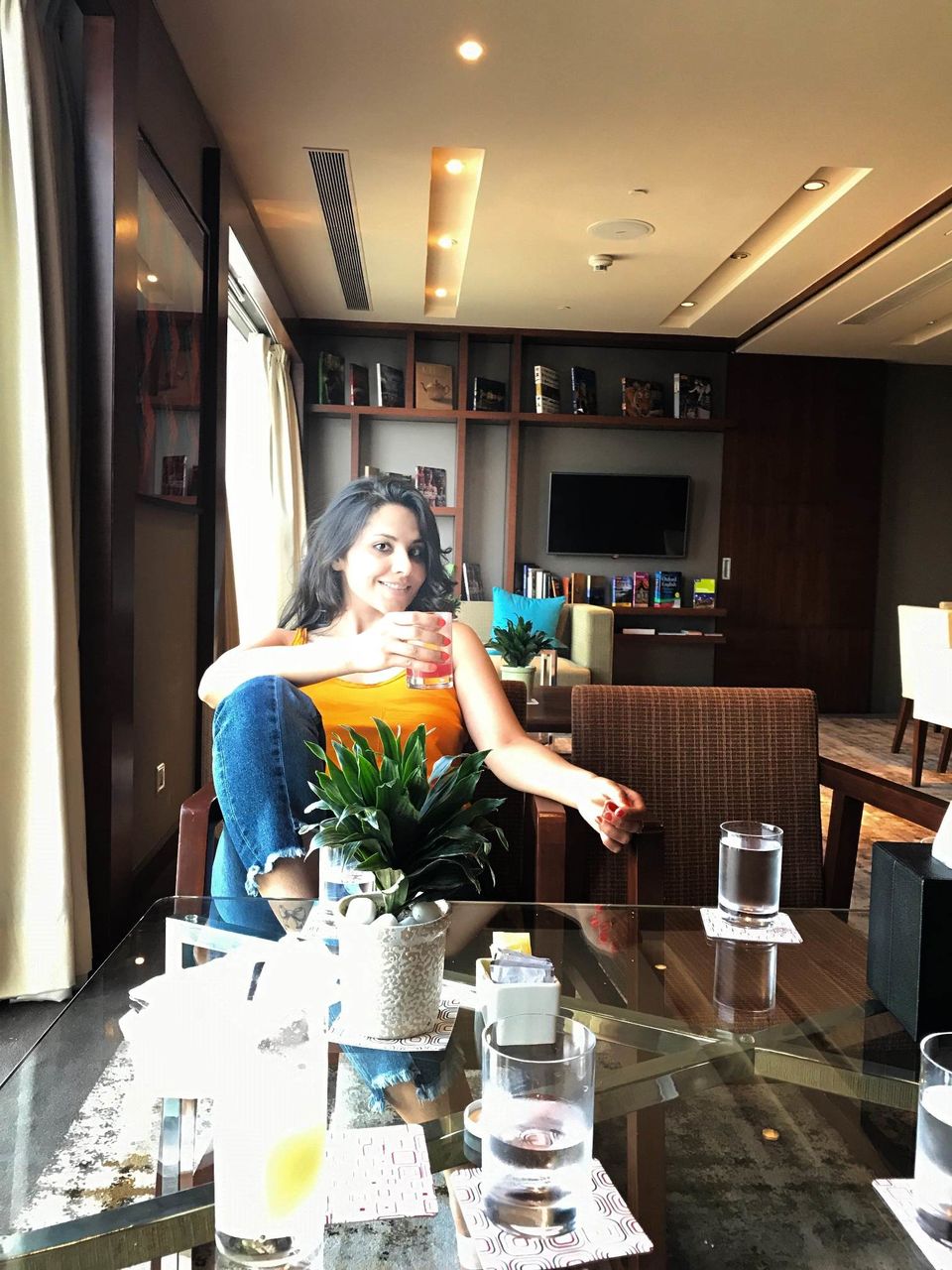 We tried the Masala Dosa at Indian Coffee House, Sector 36. It's one of the best places to eat South Indian Food in Chandigarh. We also had a cold coffee which was good. The other day we hopped into famous Sindhi Sweets, Sector 17 C. It's basically a sweet shop but also offers North Indian, South Indian Cuisines and Street Food. We ordered Paneer Pakodas and the Sindhi's Special Dahi GolGappas.
Must Try: Sindhi's Special Dahi GolGappas, they are awesome!
This is how we explored the city beautiful. So, if you are planning for an outing with your buddies, Chandigarh can be a good option. Don't forget to carry a good Camera to capture the charming natural surroundings at Sukana Lake and other places.
Read more on Travel, Fashion and Lifestyle at my blog - The Indian Salad. I also share pictures and other interesting stuffs on Instagram, Twitter, Pinterest, Google+ and Tumblr.