I was in my work place - Bangalore when I first learnt about this Heritage River Cruise in Kolkata and wondered how come I did not know about it while I was in the city - my hometown!
I made my notes. It is organized by WBTC and operates on week days Monday to Friday at 4 and 6 PM respectively while during weekends and holidays, there are additional two more rides scheduled at 12 and 2 PM respectively. Makes perfect sense.
Almost every YouTube, blogger mentions the ticket price INR 39 which made me all the more curious about what kind of experience can one have that cheap. I was definitely in for a surprise.
I and my friend were late to reach millennium park. We were sure to have missed the 4 PM cruise ride. We had to rule out 6 PM as the duration is 90 minutes and we would be super late to reach home considering we have to board the local train after we are dropped back at Millennium park. Fortunately, we managed the 5 PM cruise which we never knew existed.
The first surprise was the ticket price was now INR 179 which is absolutely justified considering we now have live band and we were fortunate to enjoy Bollywood hits from the nineties.
One can avail refreshments, just get on the floor to dance, sing along while absorbing the tranquility around.
The second surprise was the Howrah bridge in tri color. While we have often witnessed tri color on important buildings across states during independence day, this is a daily affair for those in this cruise particularly for those who choose the 6 PM ride. We had boarded the 5 PM ride and we for so fortunate to get a glimpse of it. It felt absolutely amazing. The bridge lights up only at night, not for the day rides.
As usual there was this craze to click photographs and everyone, regardless of age were posing and busy capturing selfies.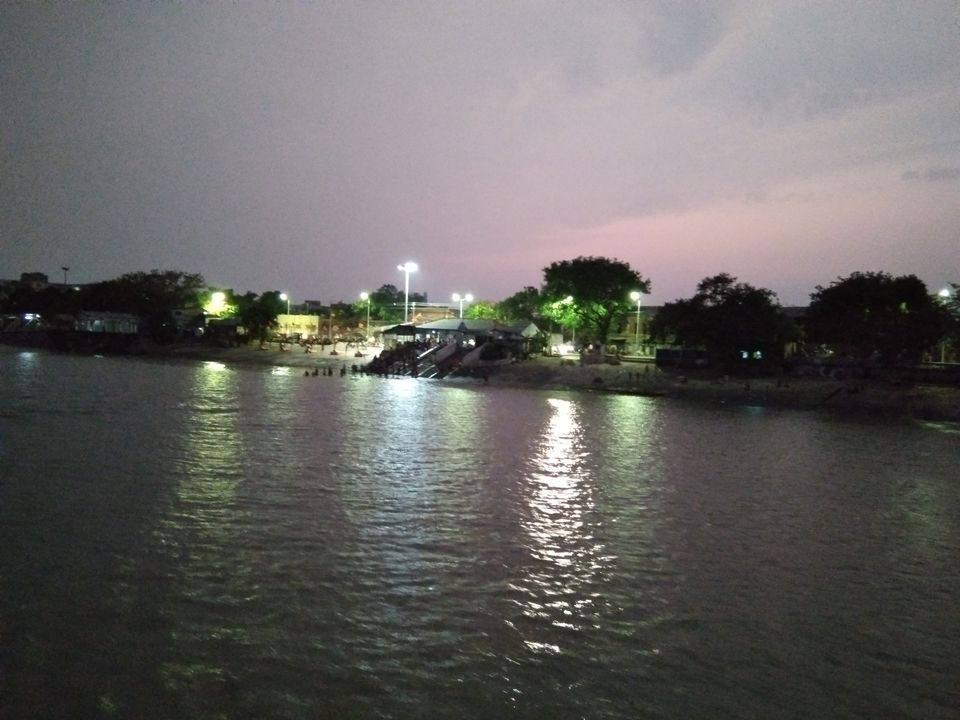 However I observed a young couple in the last row, laid back, quiet indifferent about the music or the excitement fellow passengers showed, the delighted faces did not interest them either. It was easy to guess, they had done this multiple times.
The impact of just watching the river is healing and rejuvenating almost like a retreat and I promised myself, next time I am here, that is precisely what I will do - Watch the flow!!
And why should I put up that image here - Howrah bridge in Tri color? I want every single Indian to come to this city of joy to watch that, at least once in their life time.
The river, Howrah Bridge, Tri color is a deadly combination and an altogether different experience!