We had heard about this temple several times from friends and neighbors however we never had a chance to visit it. So as we bid adieu to 2017 and welcomed 2018, the first thing we had in our agenda is to see this temple that is famous in the locality for the mountain of rice offered to Siddeshwari Mata on the first Sunday of every year.
That's the reason year transition was an important time to remember. If you miss the first Sunday, you have to wait another year to witness this ritual.
My neighbor is a regular to this temple, who mentioned booking food coupons beforehand. Seriously, food is definitely not the primary focus when we visit a temple or pilgrim. We do respect Prasad, however, we do not plan our visits based on that timings. However this temple is about the food offering popularly known as Annakoot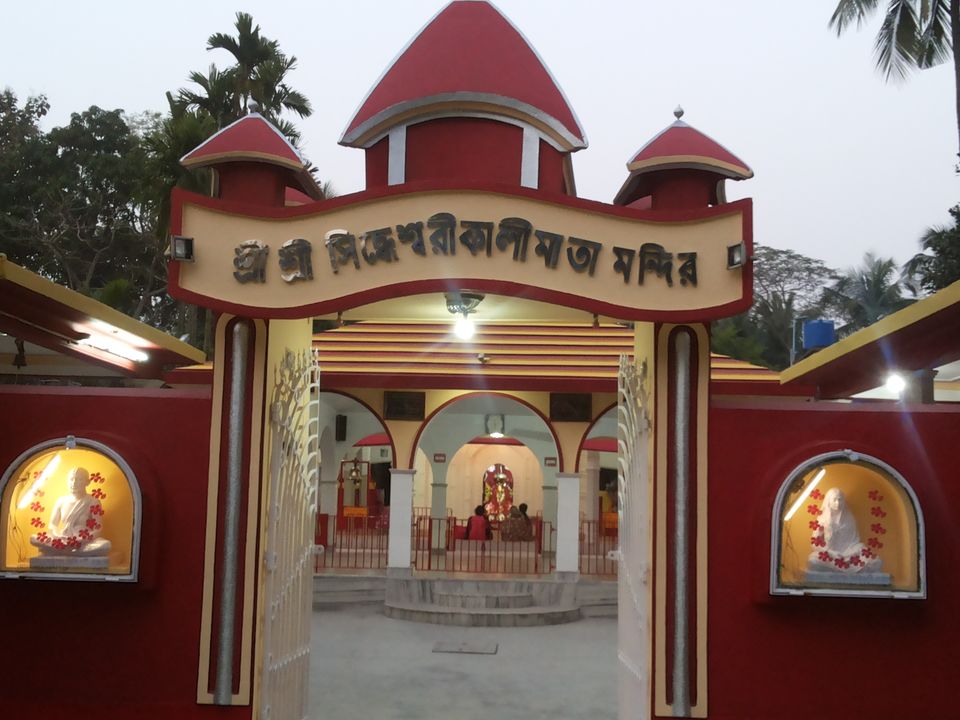 First Sunday every year, this ritual is religiously conducted to offer a mountain of rice to the Siddeshwari Mata here in this temple.
Last year, to avoid crowd, we went a few days before the event just to learn firsthand what exactly is the sequence of events
It is a quiet place and I noticed a few devotees sitting near the idol – just two arms away.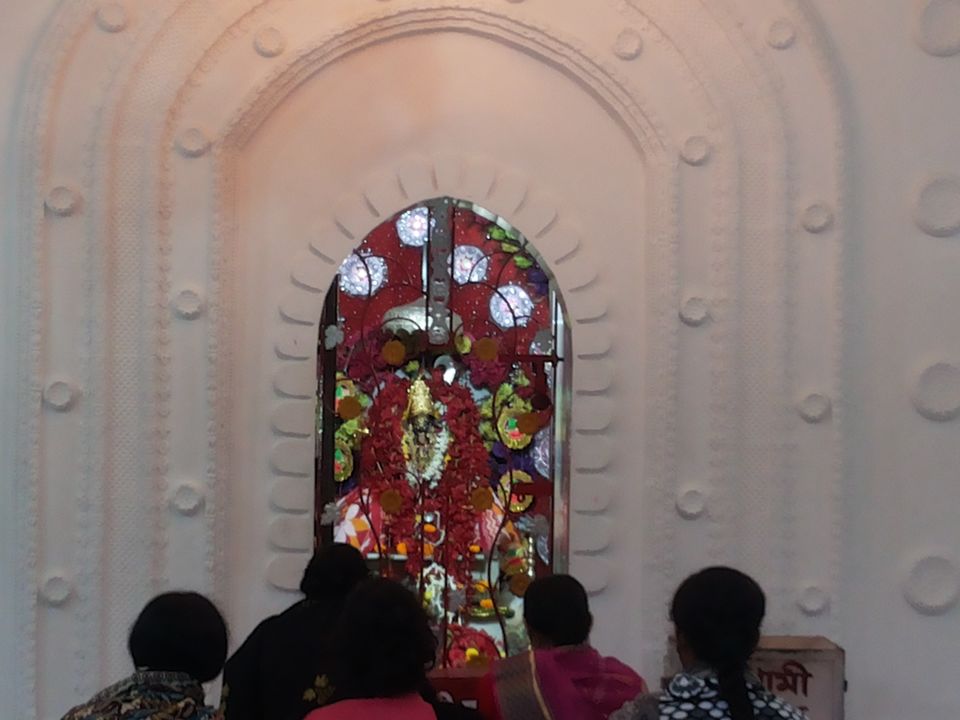 This kind of privilege is not possible in other temples. Another place where I observed this was in Hansweshwari temple in Bansberia. In other temples, you are usually ten arms away from the Idol.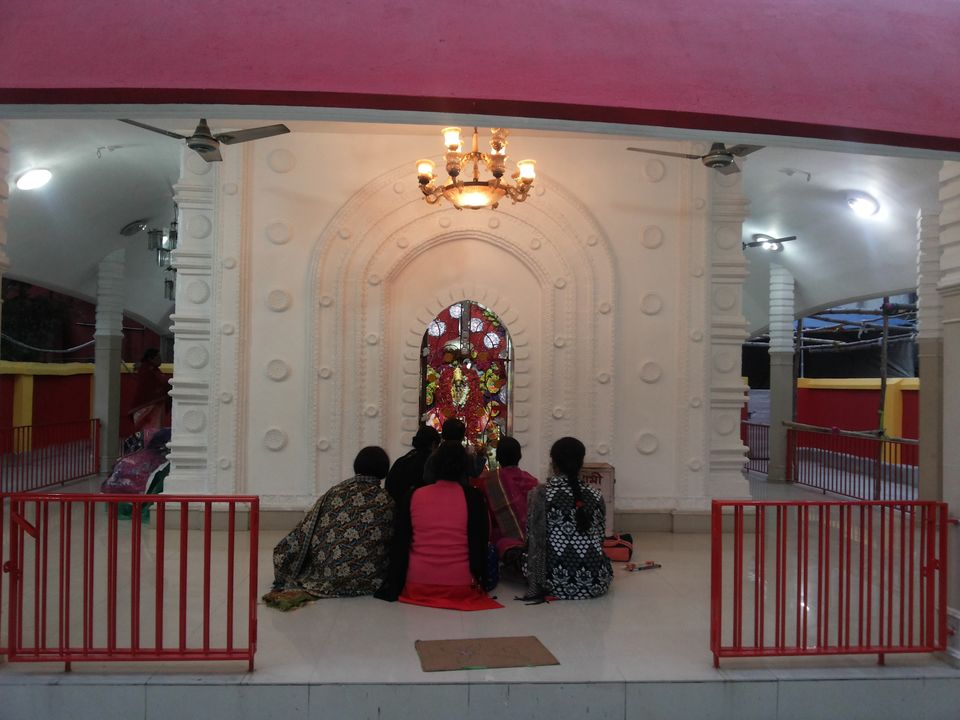 Celebrities and singers were invited to conduct shows for the visiting masses. There was a fair being arranged for seven days. When we visited the bamboos were being fixed for the stalls.
They charge a nominal fee of INR 70 to give you every item that is offered to the Goddess in an earthen pot.
From Barrackpore station it was a bus ride (INR 6/-) and from the bus stop we took an Auto (INR 7/-) to reach the temple.
Alternatively you can take a van popularly called Magic here that has the capacity to carry at least nine people for the same fare as Auto. Instead of bus, we took a Toto while returning home (INR 10/-)
This year I plan to be there on Sunday to capture an image of the offering – Mountain of Rice.
I have not booked the coupons yet though. Well, lets leave it on the holy mother to take care of it.