This time of the year is awesome in Kolkata.
After Durga Puja for five days in mid October followed by Lakshmi Puja in every household five days later, every Bengali is eagerly waiting for Kali Puja
It is not humid at all now. The temperature is mild and this season change reminds you that another year is almost gone.
Today is Kali Puja, one of the biggest festival of Bengal - also referred as Shyama Puja. In most pandals, you will hear songs played in the name of Goddess. This genre of music is popularly called Shyama Sangeet. Most of us dismiss worldly affairs and often have momentary realization of the futility of our pursuits when we hear those timeless, mesmerizing numbers Amar Sadh Na Mitilo or Sokoli tomori ichchha by Pannalal Bhattacharya.
So during this part of the year, while you reconcile gains, pains, pleasures and losses, for the more sensitive kind, it is time to ponder - What have we got done? After all, the name Kali comes from the Sanskrit word Kaal which means time - How did we fill our time this year?
Apart from the hundreds of pandals in West Bengal, some of the famous Kali baari are listed here
Firingi Kaali Baari, Bow Bazaar
Anyone who saw Bengal super star Uttam Kumar's famous Antony Firingi will know about why this temple is name Firingi (Foreign). This is over 500 years old temple dedicated to Goddess Kali and gets its name because of Hensman Anthony who was of Portuguese origin, a folk poet and famous for his competence in Kavigaan.
He converted to Hinduism and was a great devotee of Kali.
Hangseshwari Temple, Bansberia
The main deity in this temple is Goddess Hangseshwari, another form and manifestation of Goddess Kali
Kali Temple, Dakshineshwar
This temple is situated beside the Hooghly river. Bhavatarini is main deity here which another form and aspect of Goddess Kali – One who liberates her devotees from worldly affairs. The courtyard has long queues of visitors coming from different parts of the country. The main temple is nine-spired. You cannot miss twelve shrines of Shiva and Radha Krishna temple. The Hindu saint Ramakrishna spent a significant part of his life here. This was Rani Rashmoni's initiative and you can see a shrine there dedicated to her. There are regular ferry services from here to Belur
Sideshwari Kali Mata Mandir, Barrackpore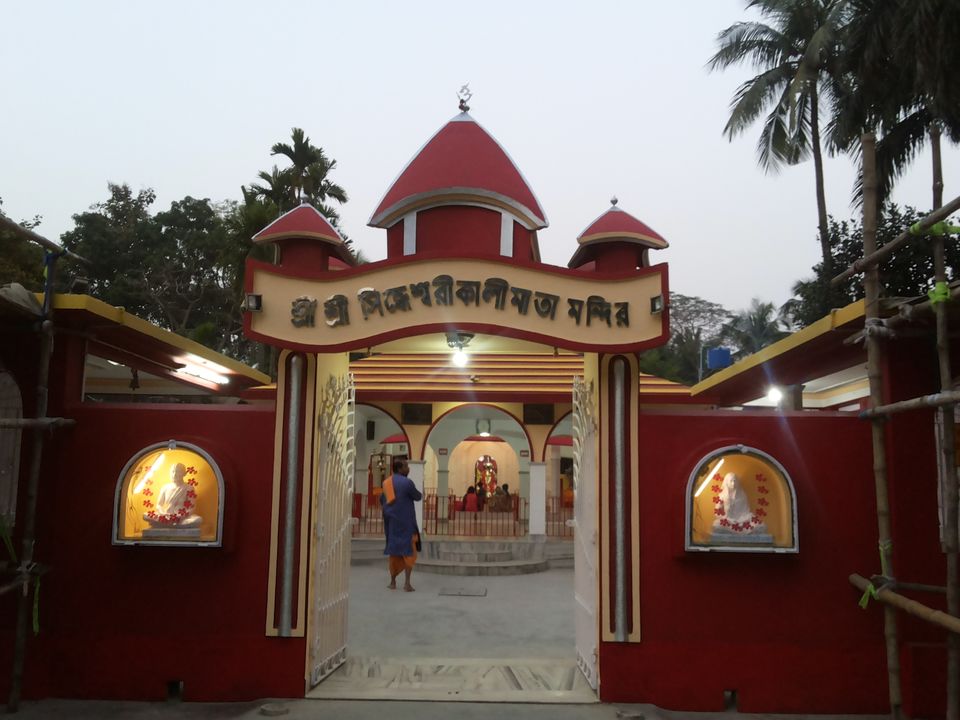 Siddeshwari Kali Mandir, Habibpur, Midnapore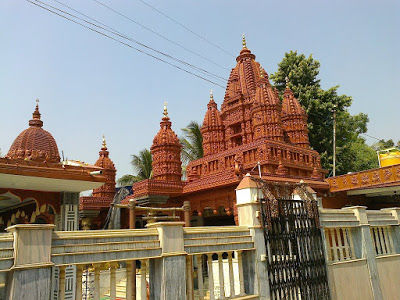 Here if you happen to be here during lunch time, you can book coupons and they serve a wide range of food items almost like a Bengali wedding. I am not aware of the cost as my relative took us there.
Each of these places can be covered in a day from Sealdah or Howrah station, costing you anywhere between INR 90 to INR 200.
Frequent Searches Leading To This Page:-
ancient temples in west bengal, durga temples in west bengal, durga puja in west bengal, famous kali temples in west bengal, hindu temples in west bengal