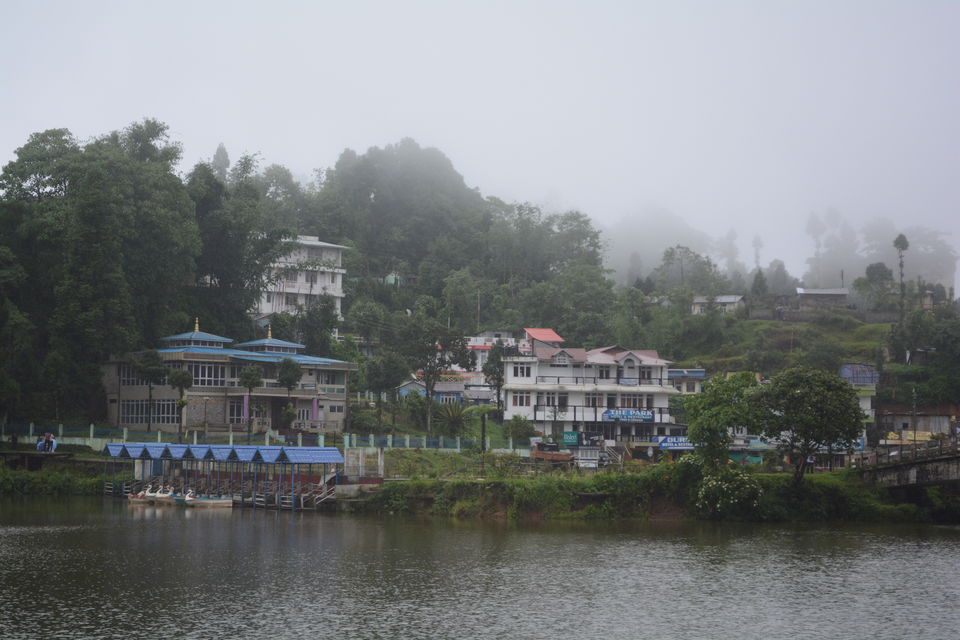 I visited my Aunt's place in last July ,who was in Siligudi. I was there for 2 days and the wanderlust inside me wanted to explore all possible places nearby within 2 days.
That was a family trip to Mirik, well they had already visited twice but accompanied me again to visit Mirik, as they loved that place.
Distance: ~46kms from Siligudi.
So we woke up early had breakfast and left around 10 am for Mirik. The whole route was breathtaking,crossed tea estates,bamboo forests,dense forests with lush green view. I have been to places near Mumbai in monsoons but here the whole view was different. Its true India looks different at the same time.
Mirik is a picturesque tourist spot nestled in the serene hills of Darjeeling district in West Bengal, India.
When we reached lake, nothing was visible as everything was covered with the clouds. After the clouds we crossed beautiful bridge to reach some top to view Mirik, its a small village near Darjeeling. It should be a must visit place if you are planning trip to Darjeeling. Spent several hours sitting and enjoying the beautiful lake view and lush green surrounding. Left for Siligudi before sunset. Its not advisable to drive in night here as the roads are not safe.
Happy Traveling !!!
Here are the pictures you can enjoy the beauty of Mirik.