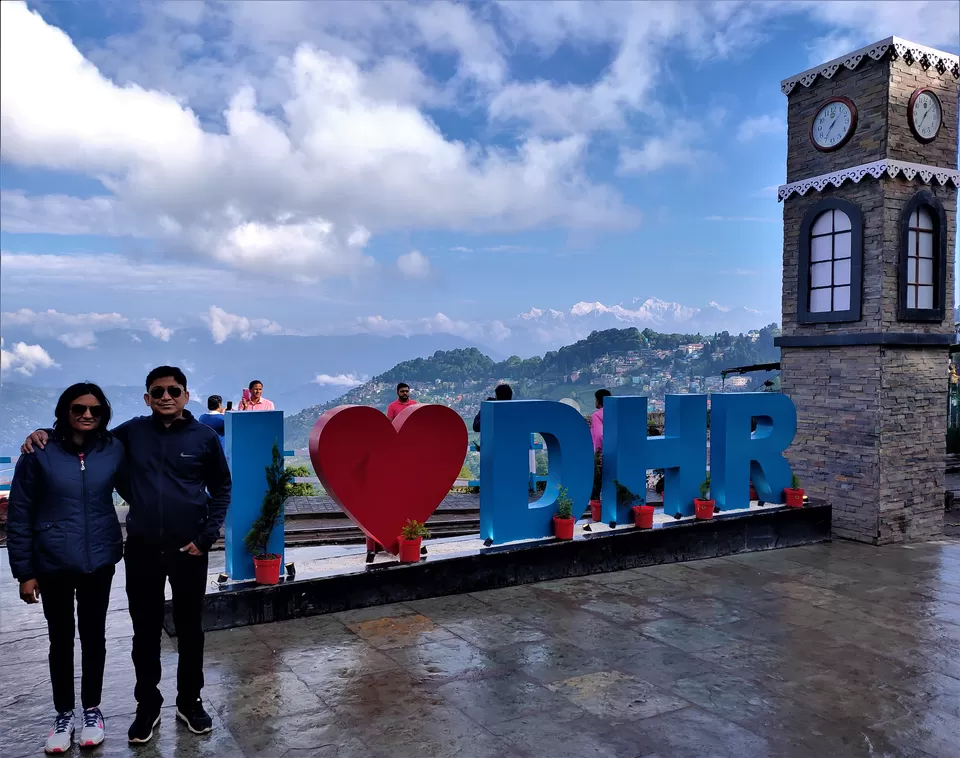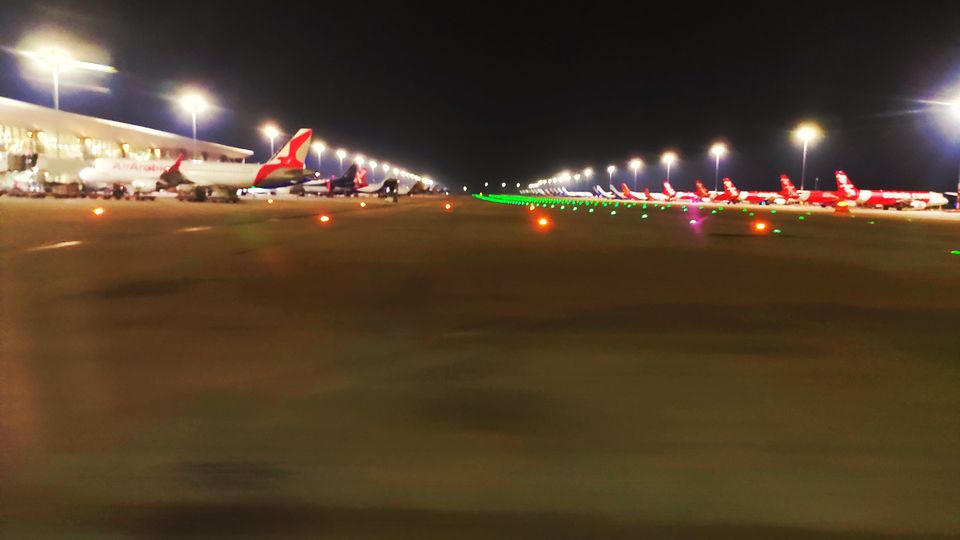 If you want to live again with your fond memories, it should always be documented, isn't it?
Being languid, I hardly wrote any stuff, but somehow after years I felt like writing it down, of the heavenly trip we had.
Yeah you heard it right ! It's HEAVENLY !
Ended up with something like this...👇 (Well this will be covered in my next blog).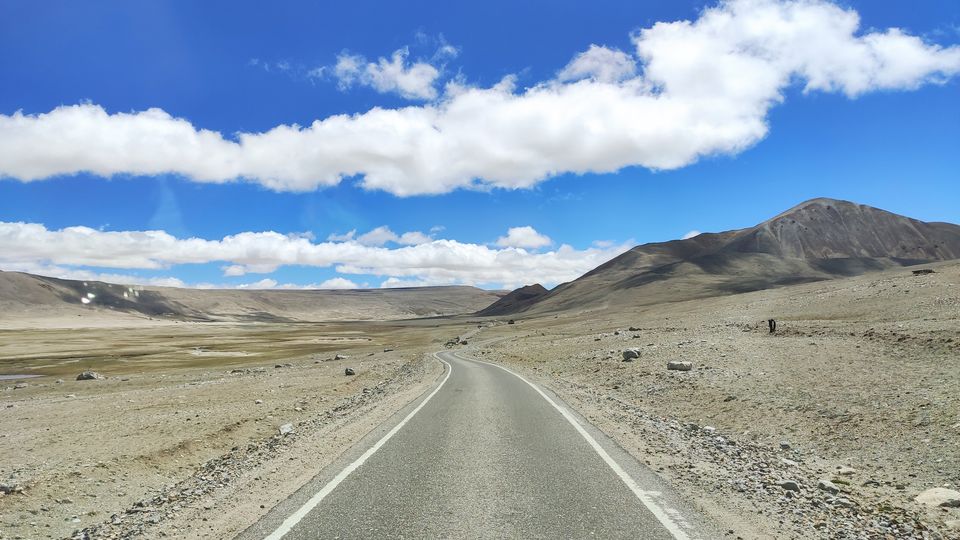 Let's stick to Darjeeling here... (4 Days trip covered in this blog)
Its a self and well planned (as per our planning😋) family trip and we covered most of our planned destinations, well in time & without hassles.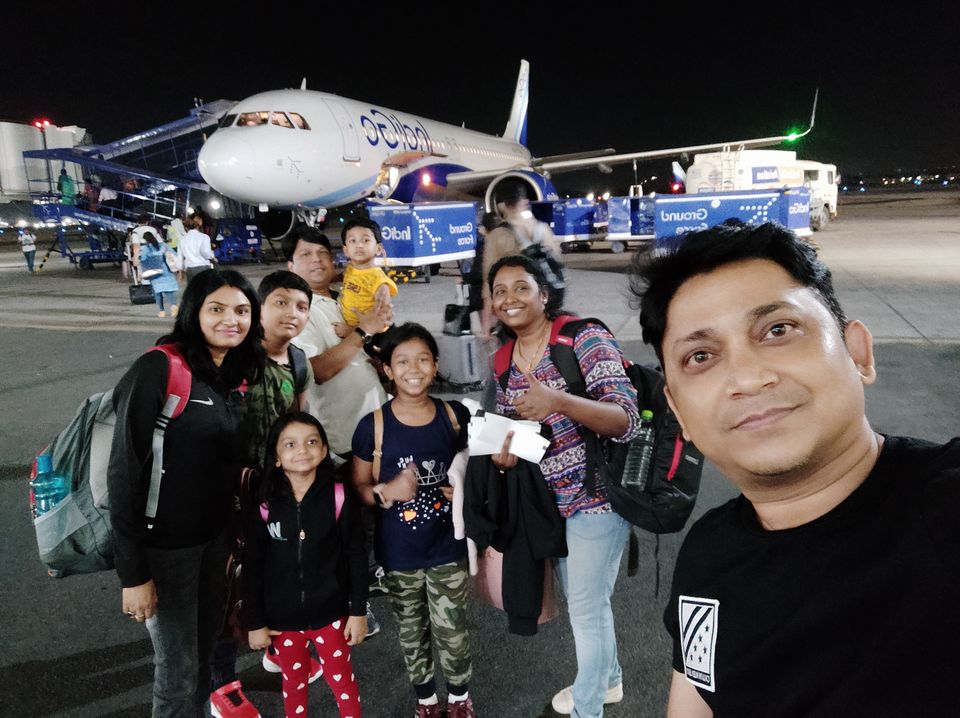 Hectic?
Well !... There a lot more places at actual than what you plan for. You need ample of time if you really want to discover and enjoy the beauty around you... Also, our health matters throughout the journey as the weather will change much and we needed to acclimatize ... Our itenary was tightly packed and scheduled.
Pro Tip 1 : Better to carry all your medicines beforehand and avoid last minute run
But once you reach the destinations, you'll have double the energy.
You'll crave for more ! I bet!
Cost effective?
To this, I would say... Like quality comes at a price, similarly a quality trip also requires to spend a bit more... but... but...don't worry about it...The experience you'll get at the end is way too enthralling and mesmerizing !
So, read on!
It all started with booking flights tickets first and then hotels and then managing the cab service for our trips. Looks so easy with a single liner but it was not a single day job. It requires many shuffling and rerouting to finalize our destinations for visits and stays, when you plan the itenary on your own...
As we planned well in advance, we booked everything on our own.
First we booked the flights (as the prices soar everyday), then we finalized the places of visit and based on it, we planned the route to be covered and our stays on each places.
It was a 12 day trip and we clubbed Darjeeling - Sikkim tour. Inspite of these many days, we missed many places to cover😢
This blog will cover the Darjeeling experience mostly... For Sikkim, it will definitely be my other blog...
Pro tip 2 : For booking it is still OK to pay in advance and confirm the booking, rather than getting surprise by last minute negotiations (during peak season if they know people haven't booked any things, they will over charge for everything)
I will jot destination wise and the momentary details along with the pics as I recall...
I will let my pictures speak for you 😎
We booked flight tickets from Pune(PNQ) - Bagdogra(IXB) for the month of May, wel in advance of March month. It was a overnight journey and so was a little hectic due to odd timings...
Pro tip 3 : Don't go for overnight journey or you'll unnecessary ruin your next day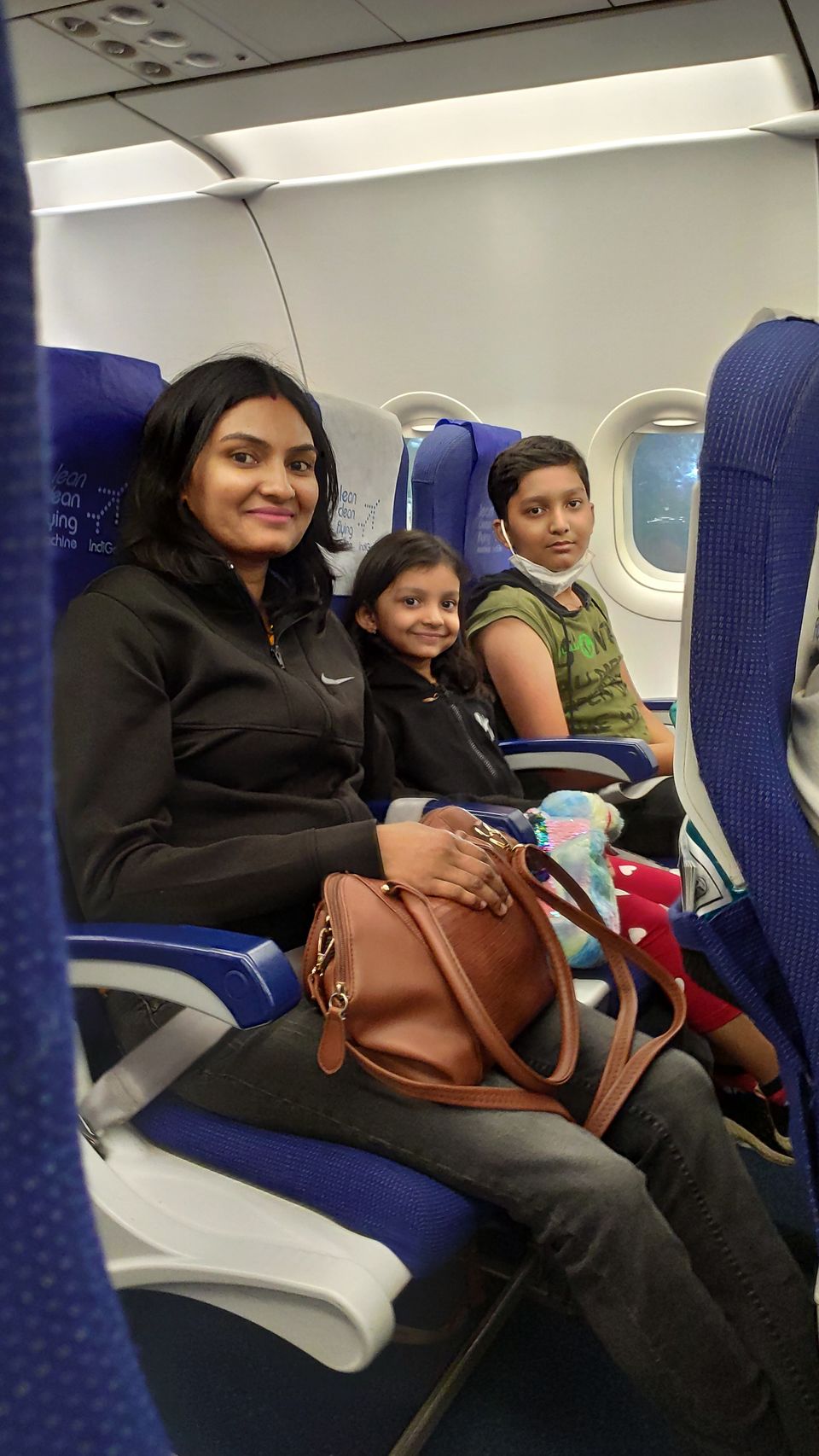 Awake whole night, we reached Bagdogra Airport (small airport so less time waste here), our Innova was ready heading to Darjeeling Hotel.
Yeah, this was our first destination, near Rock garden.
We were so excited to reach out here but our cab driver was not 😁
Even google gone mad to locate this place, calls over calls and driving through tough terrains and unidentified routes, we finally reached the place...
The weather was cold here. Blankets used even in May month... That feels like real hillstation, like we used to hear over the years!
Unexpectedly these cottages were double floored but with a single shared bathroom (stairs from inside) and the care taker was expecting 2 families to share a single cottage ... I wanted to meet the architect 😫
We had 3 nights booking here, but considering the daily travel, it is not at all advisable to stay here and cover various points.
Nothing is accessible near to this area and its total isolation and dependency.
Meanwhile, why not enjoy the surroundings and the place for a day!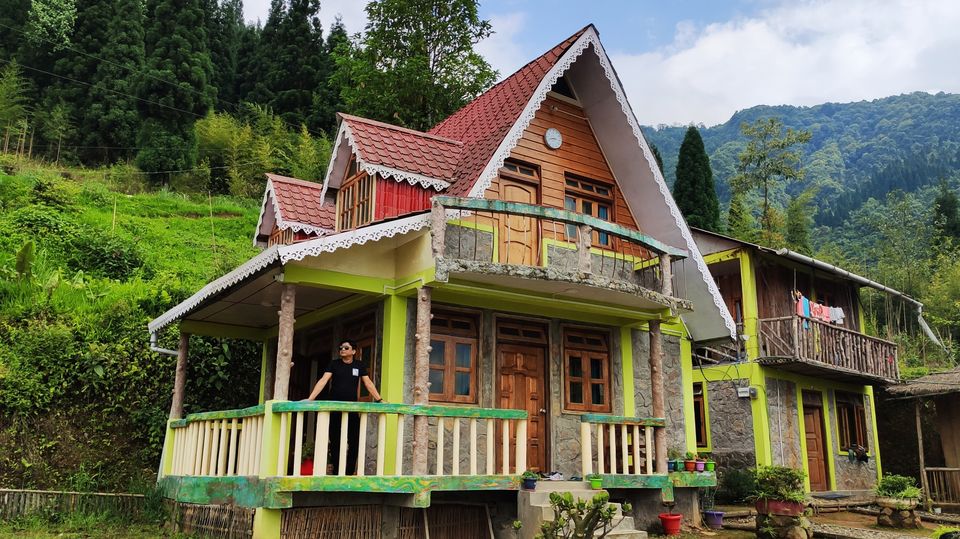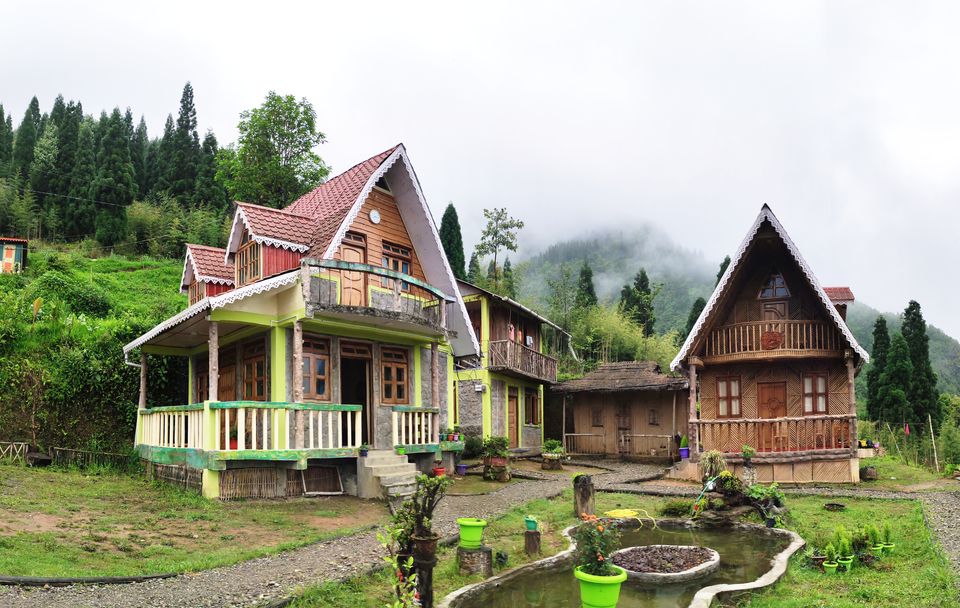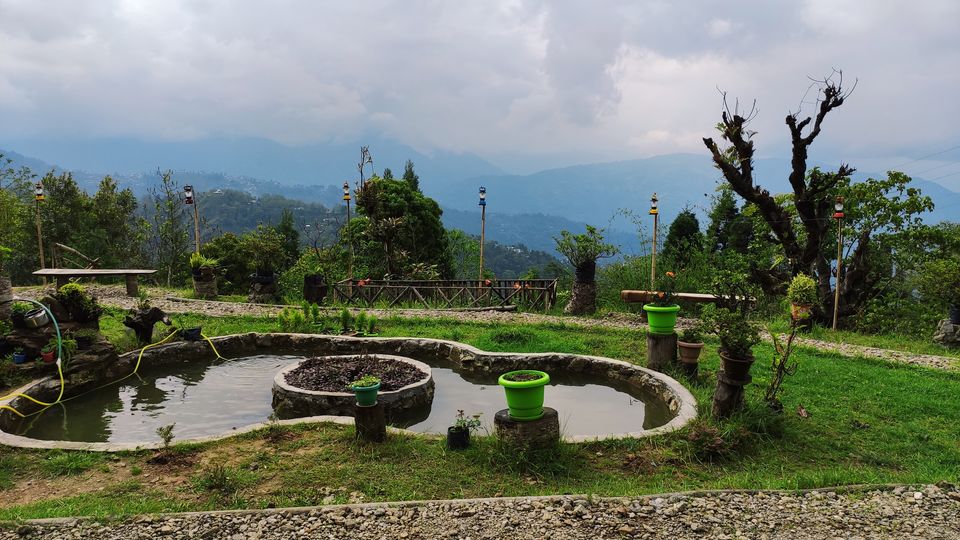 The play area 👆...And the sit out area 👇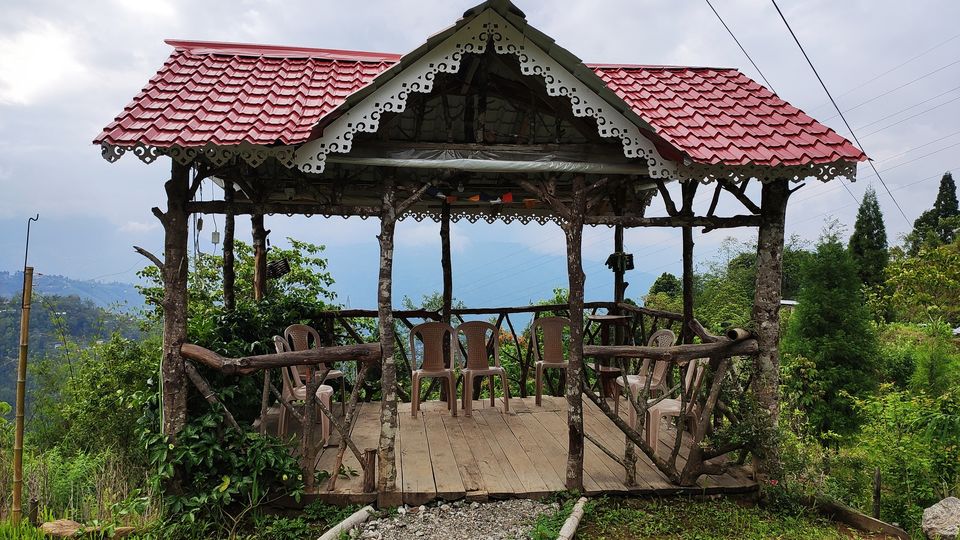 As we reached by noon here after having our lunch on the way, we were ready to visit the nearest destination aka 'Rock Garden' ...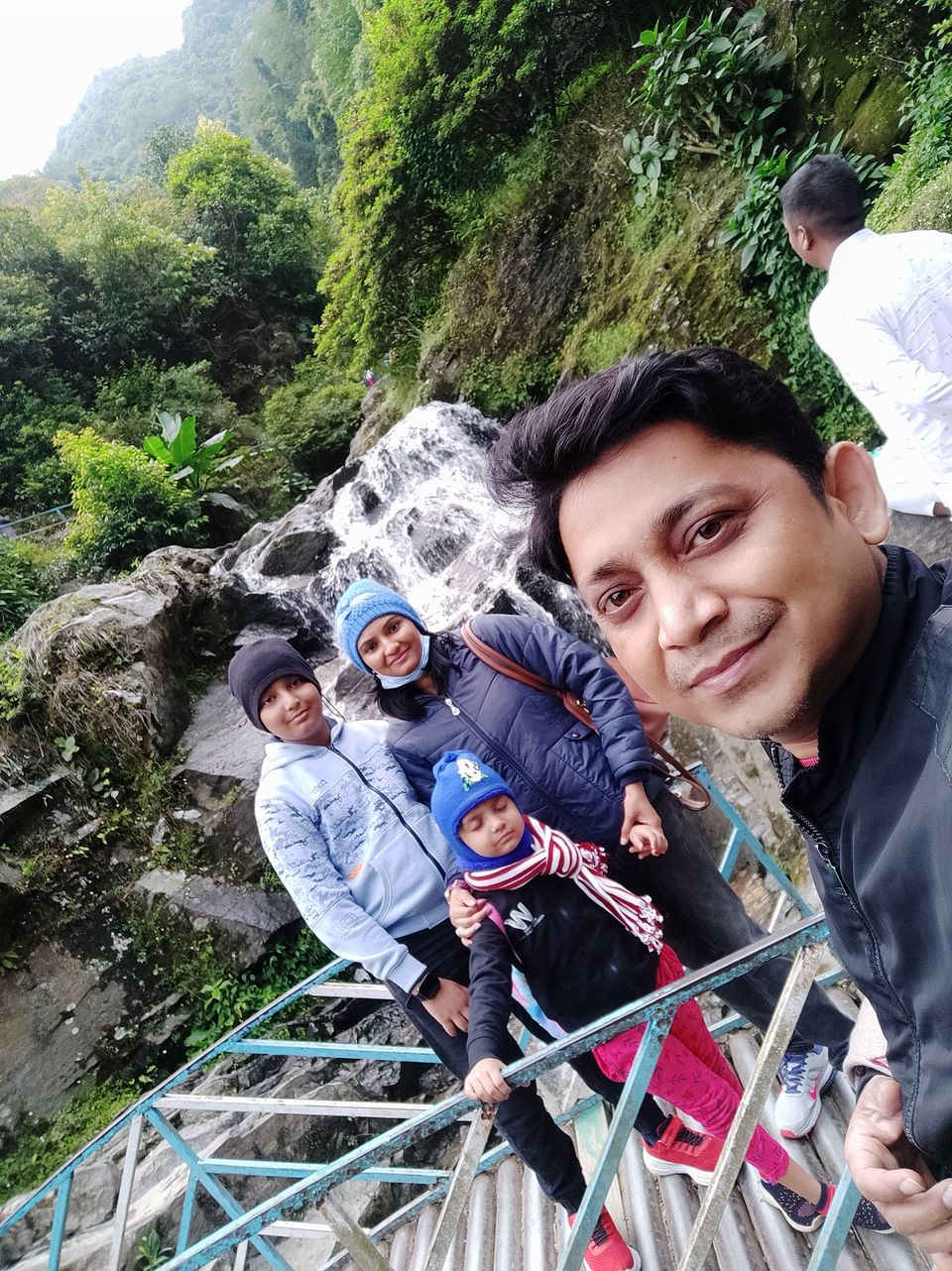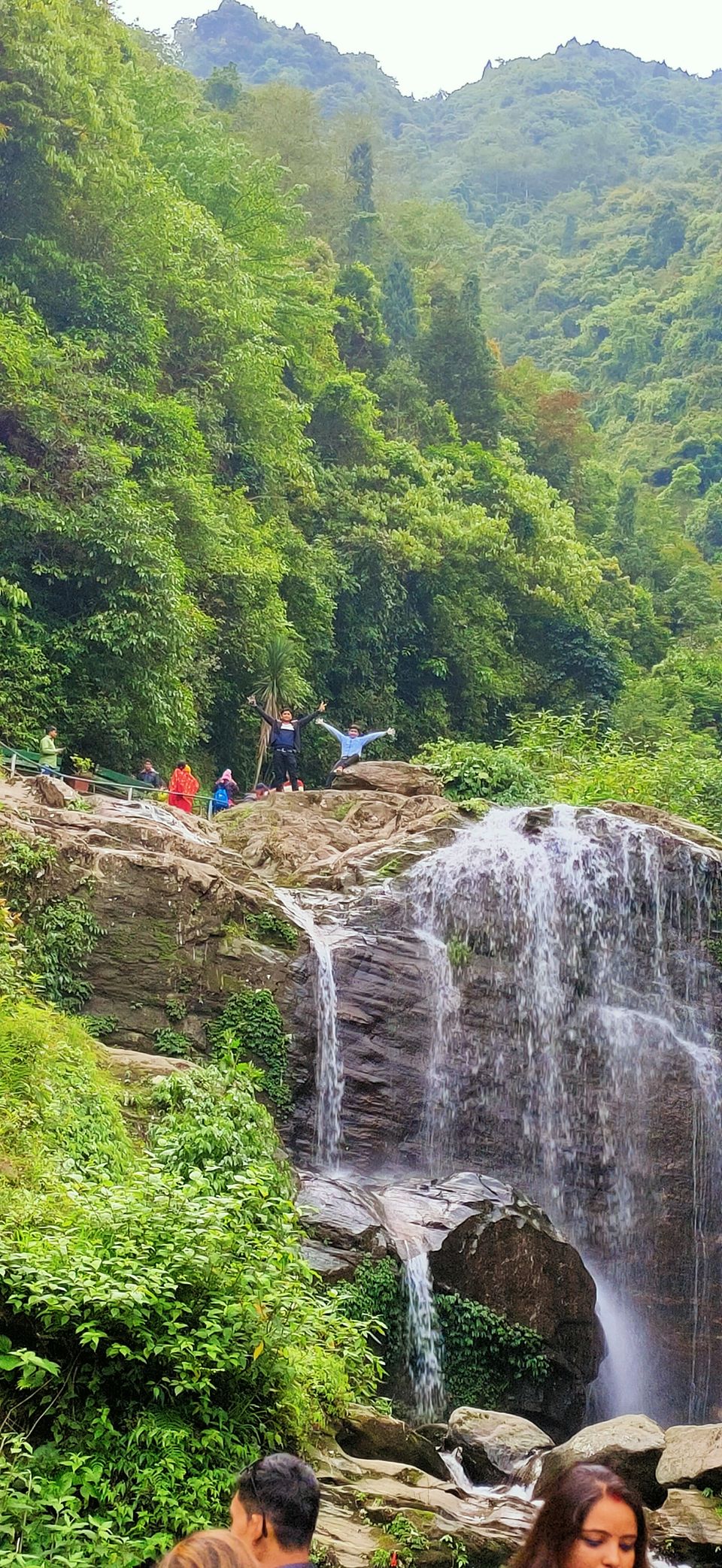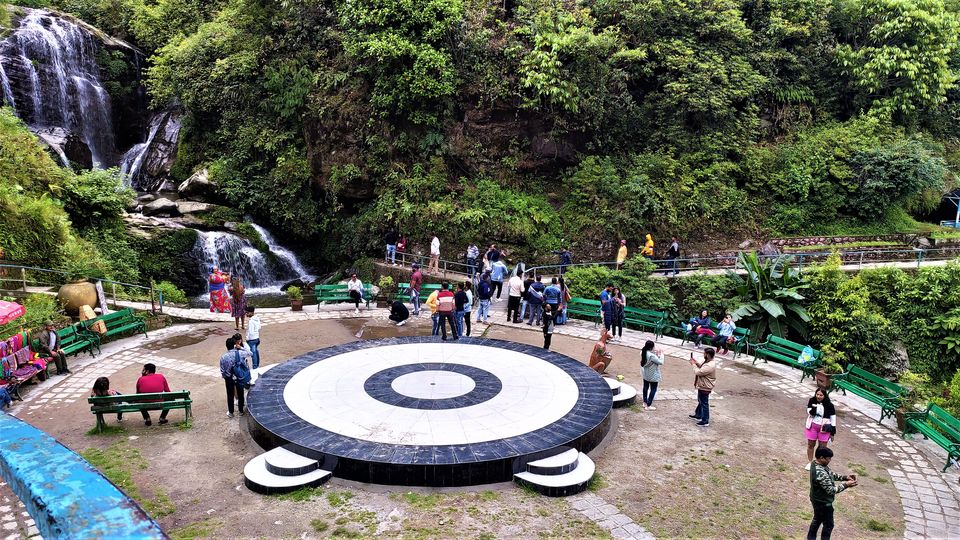 There were snacks stall near to Rock Garden with good options of momos, omlet bread, noodles and fried rice and we packed dinner from there.
One night was enough to enjoy the location and the eye soothing landscapes around.
Eyes closed and its 8 pm... Too early right?
Yeah, it gets darker after 5:30 pm here.. and bright mornings by 4 am...So sleep early, if you want to savour the beautiful morning view
The next morning view...👇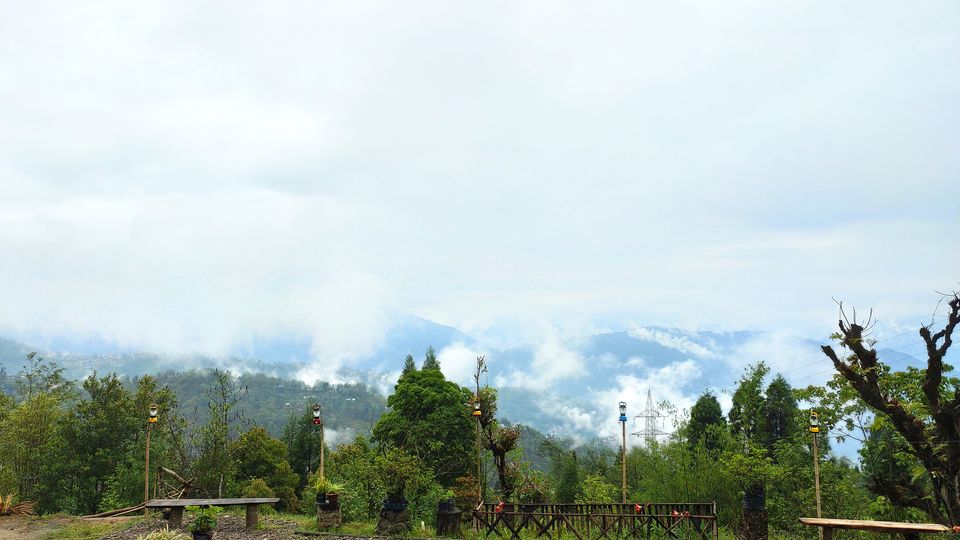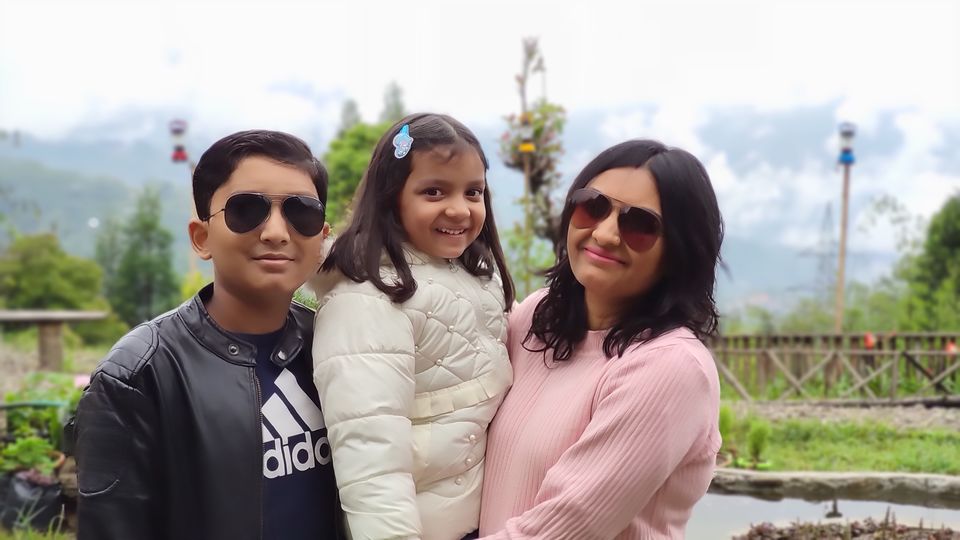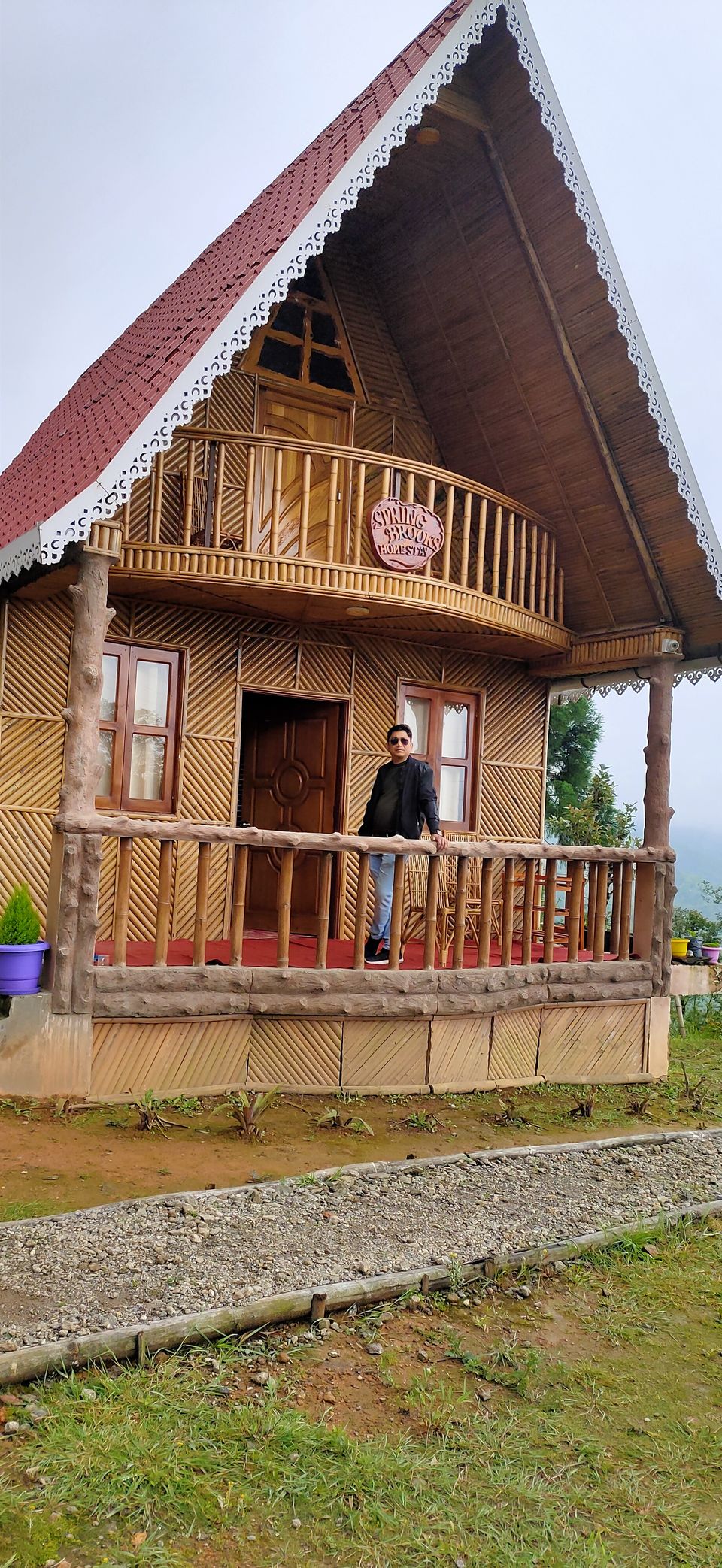 Next day Itenary was planned in advance for our toy train experience.
As it was the peak season, there's huge traffic jam issue all over the route and we needed to start early in the mornings almost daily...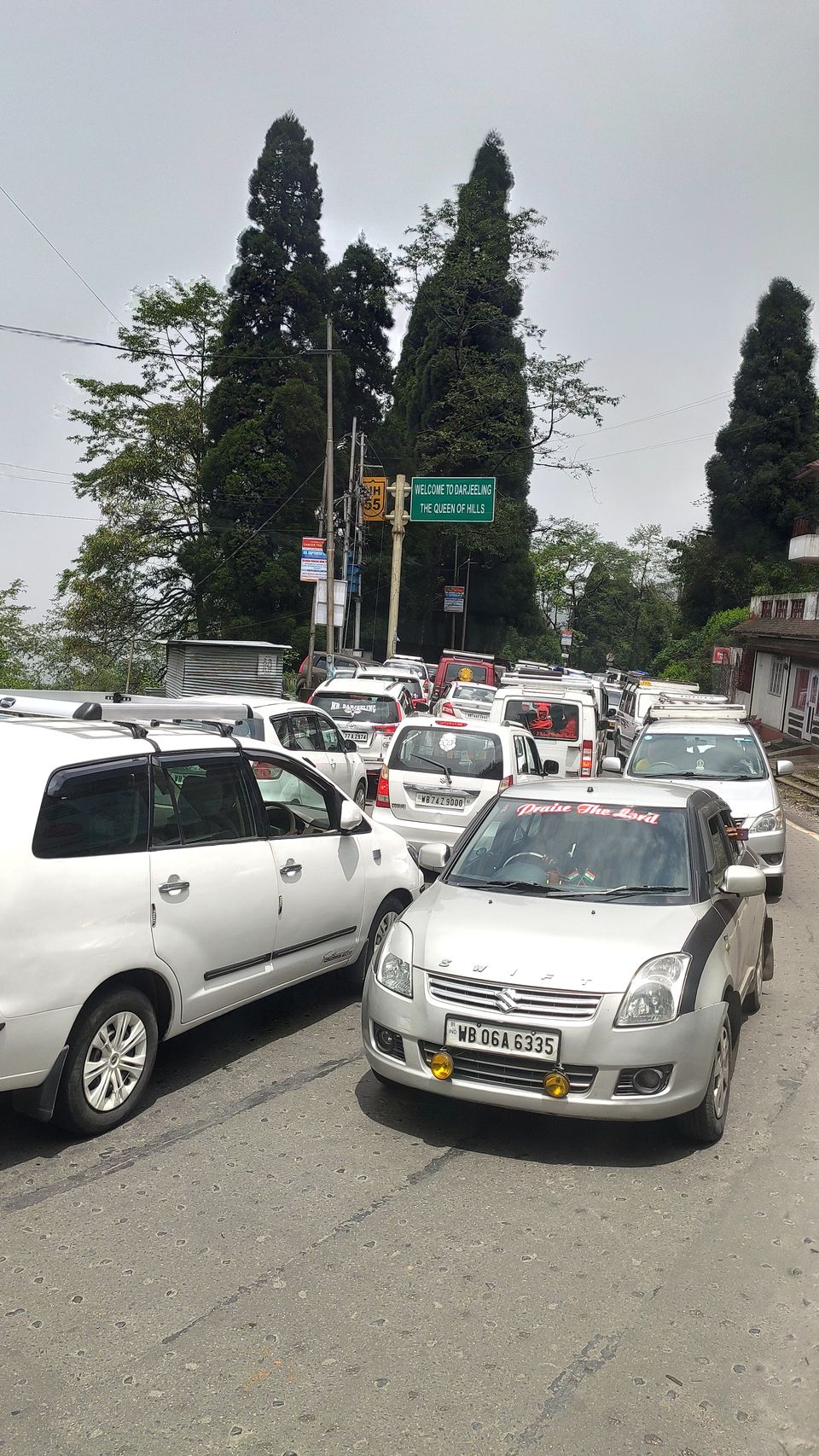 After having our breakfast, we left for our Next hotel, booked at random near mall road...
This hotel is well located in mall road.
Reliance supermarket is just opposite to it for daily stuff and good options for street morning breakfasts there !
We tried Momos, Eggroll, Chhole Bhature etc and found it extremely good ....The food taste on most of the place is amazing and we felt like home ! For the weather there try local hot food and soups!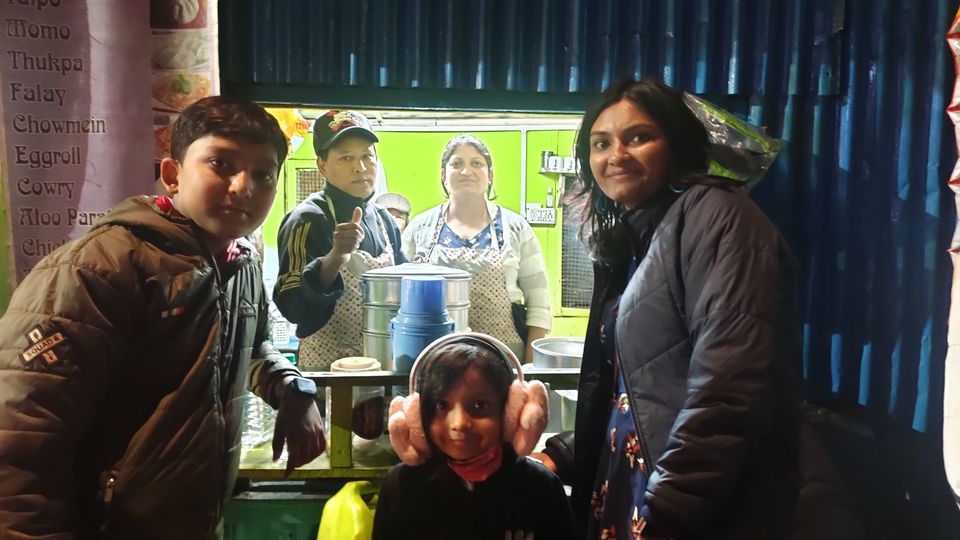 Toy train station was just at walking distance, so there was no hassle reaching there; Kept our luggage at the reception we first moved to the toy train station...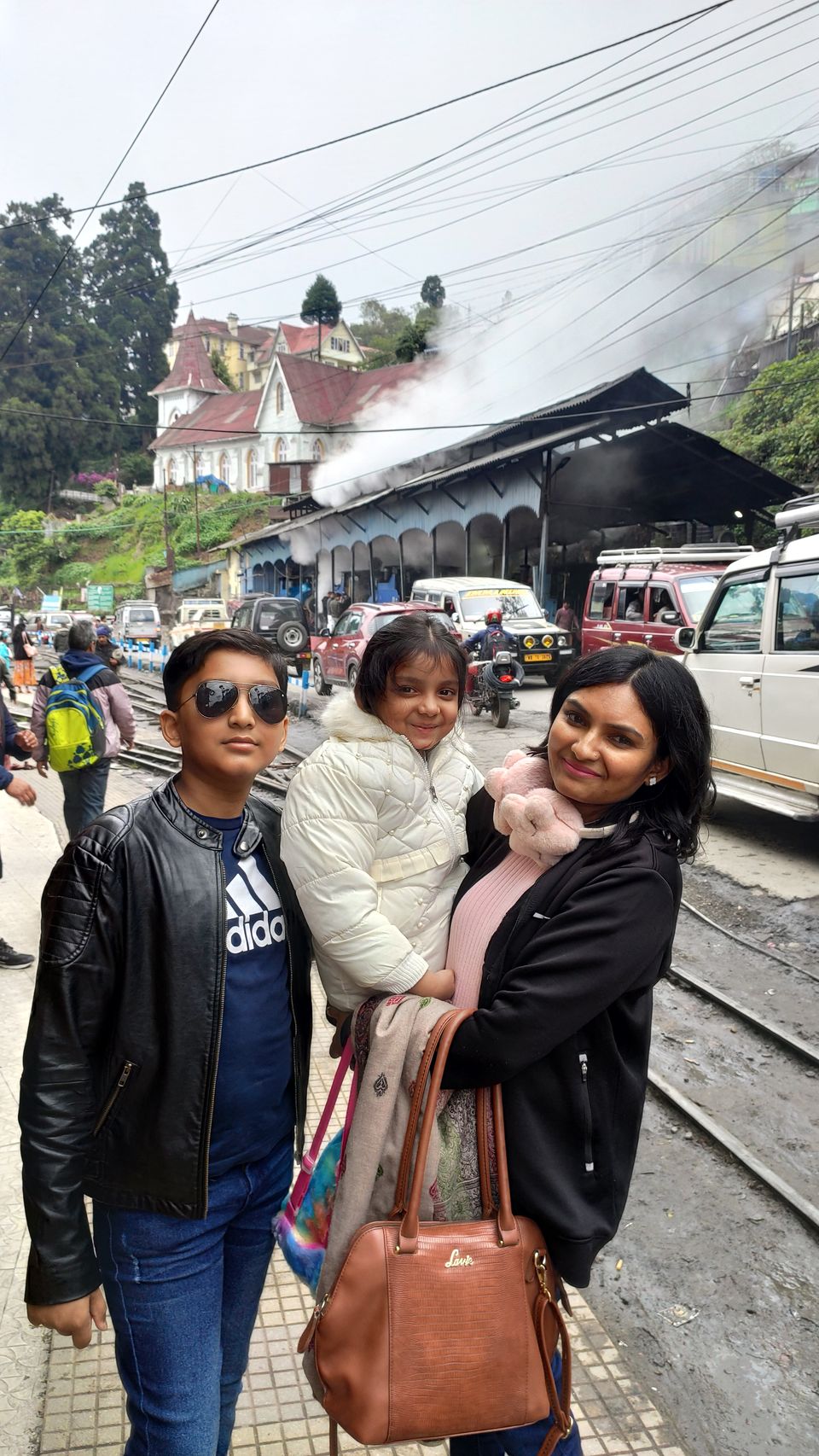 Pro Tip 4 : The toy train tickets can be booked online from IRCTC but it costs 1000Rs per person, which doesn't seem worth the ride. There are options locally to buy tickets at much cheaper price... so, try the other option first.
All excited to board the train...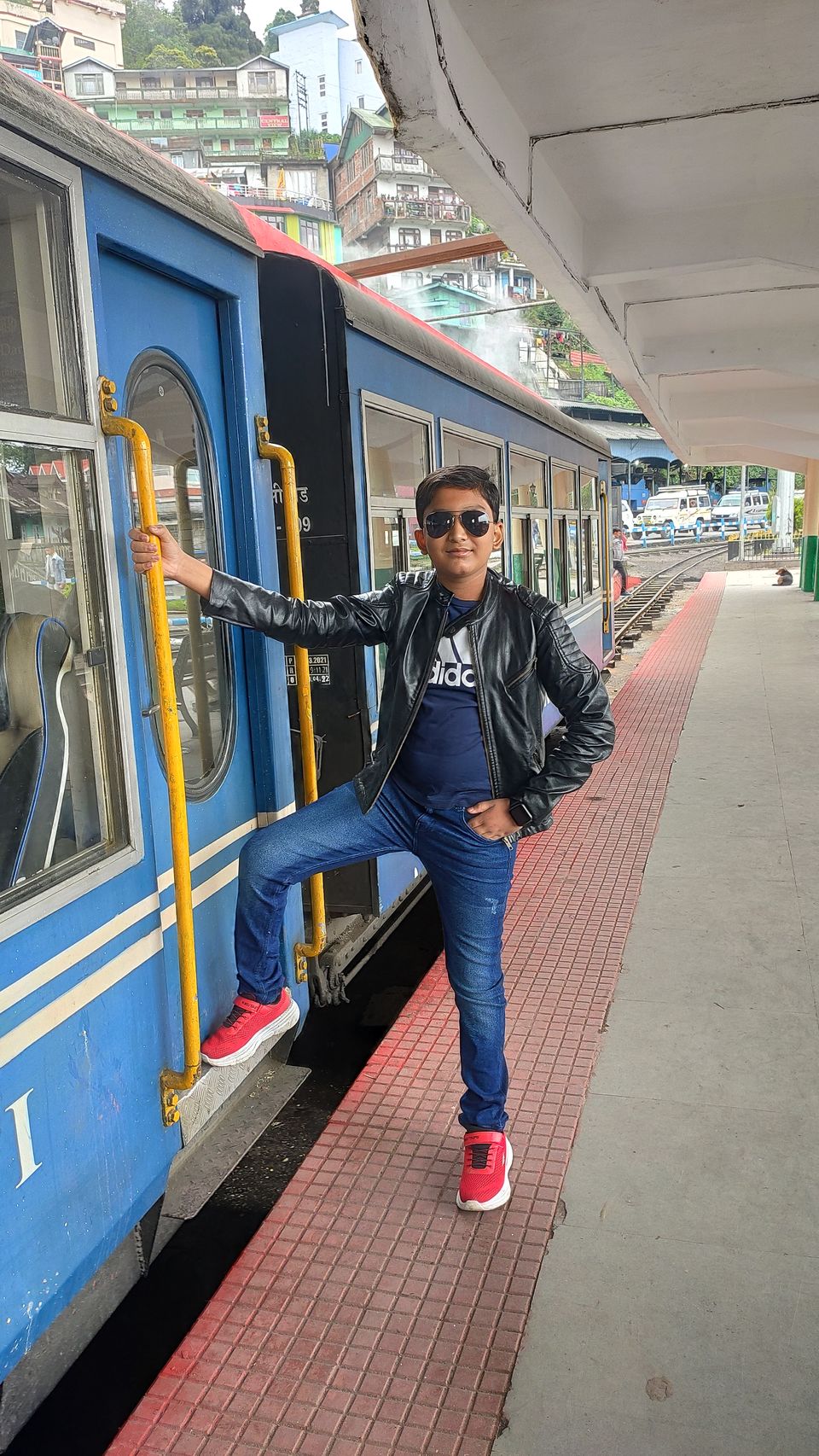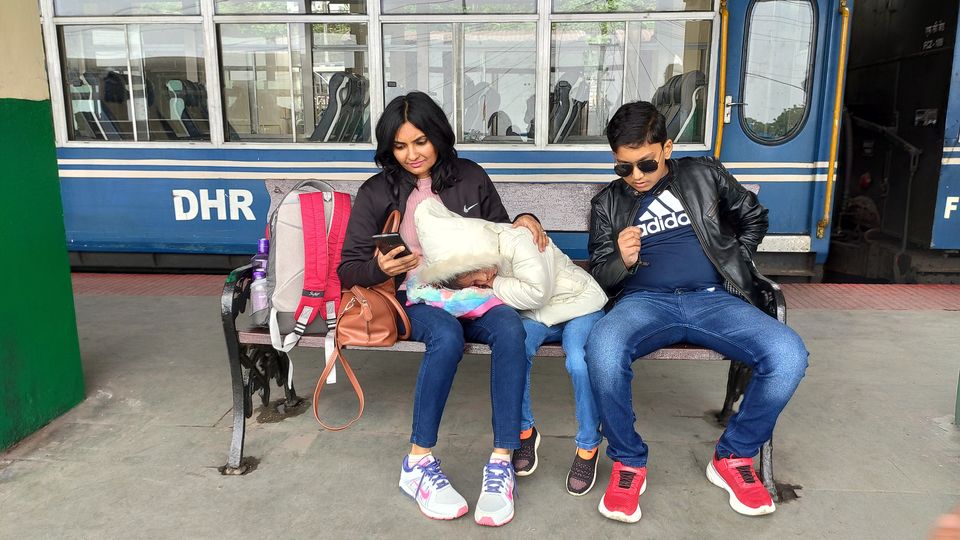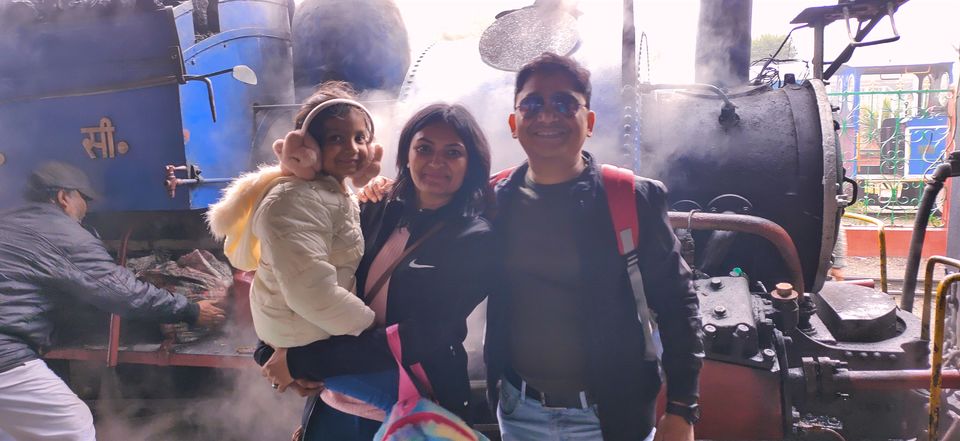 And finally ! With the train...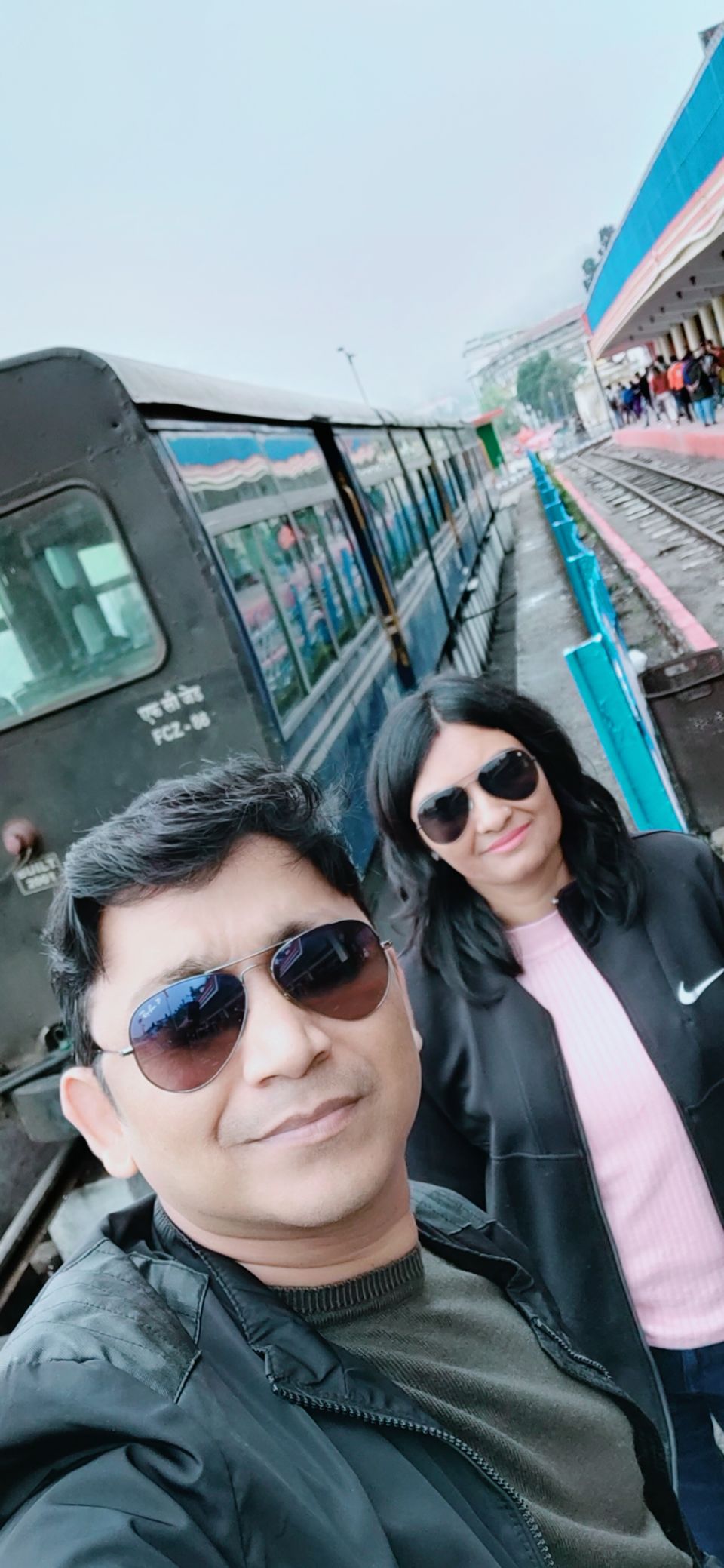 The toy trains takes us to Ghum station and back via. Batasia loop station where we can get down for 5-10 mins for clicking photos ..
The glimpse of batasia loop...👇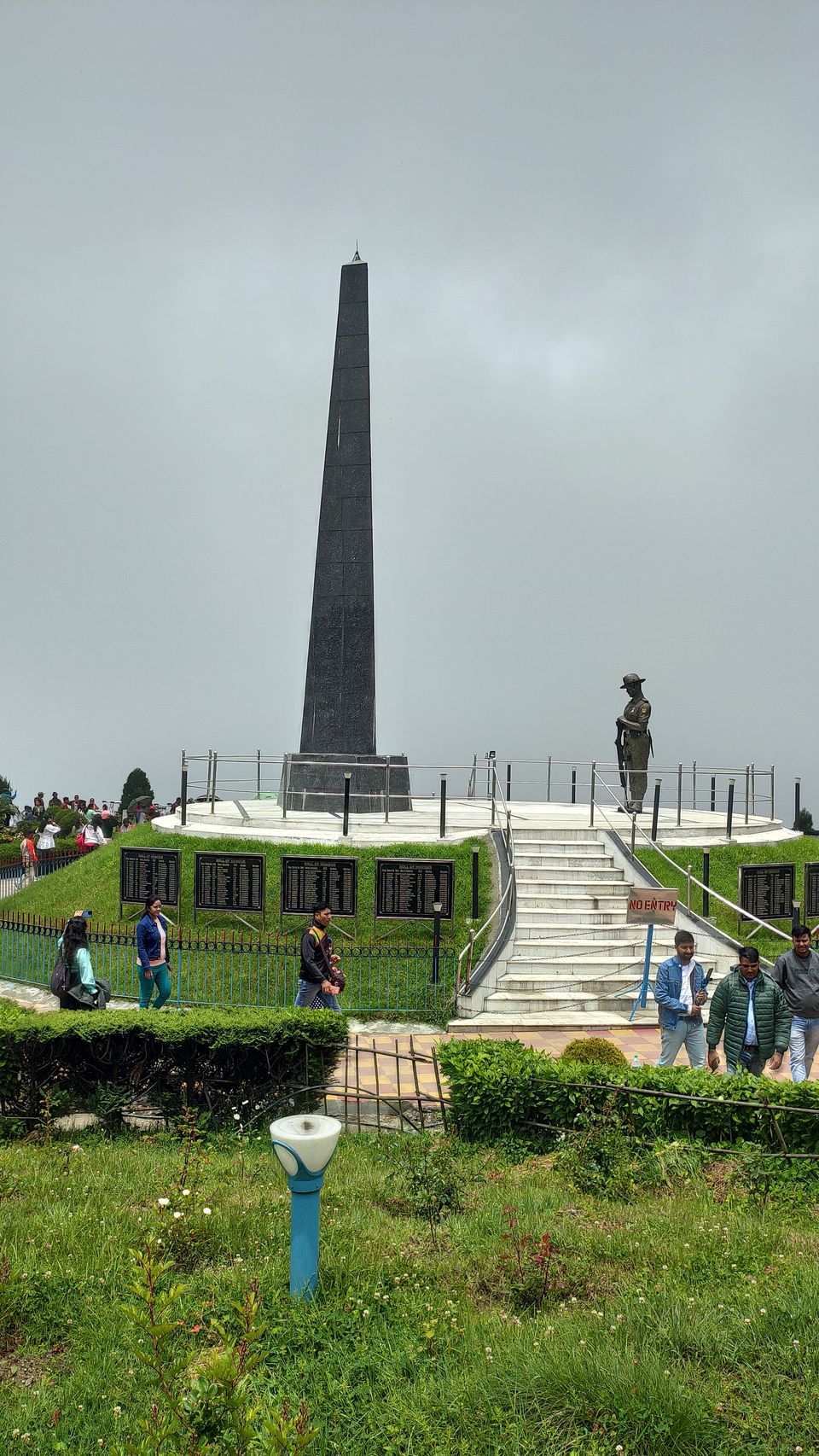 Next station was Ghum station where we get 20 mins break to visit train museum park...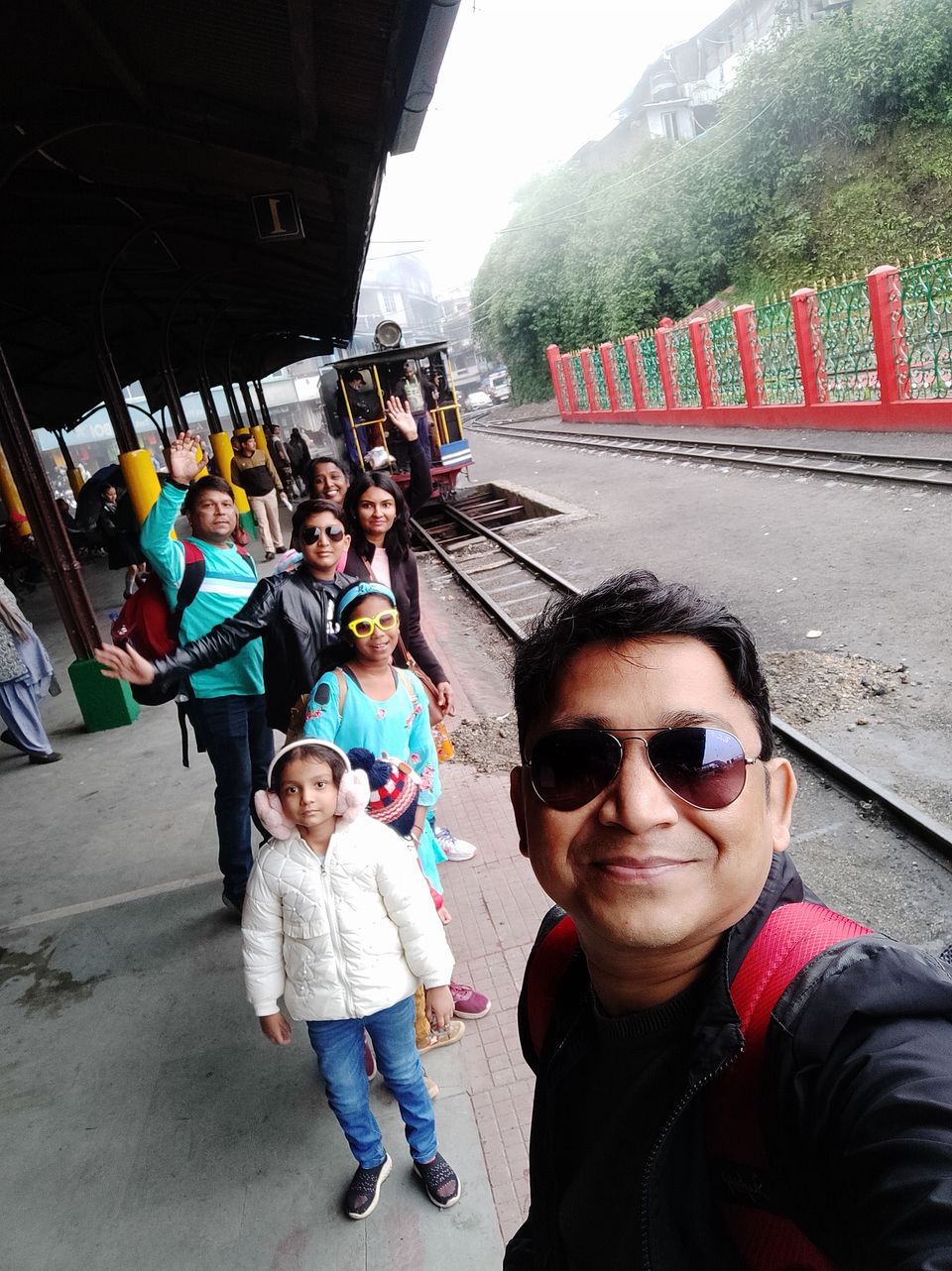 After completing the toy train journey, we all were geared up to experience the amazing ropeway which covered almost 5 kms To and Fro...It was a nice experience through the valley, but consumes much of your time...
It requires almost half of the day to complete it...
Pro Tip 5 : Its definitely a very good experience but if you are not so excited or keen for the ropeway thing, you can skip this and cover the Japanese Garden... We missed to cover Japanese Garden due to long queue here...
After so much of wait time and no time for proper meals, we completed the ropeway and it was almost closure of all the places and shops around...
Charges for Adult (Above 7 years) - 260Rs
Charges for Child - 130Rs
Pro Tip 6 : Always carry dry snacks along, for such huge wait time that's the only thing to keep us energetic; Drink ample of fluids and be hydrated.
The ropeway through clouds was an amazing experience and below is the complete gallery of tea plantation...lush green !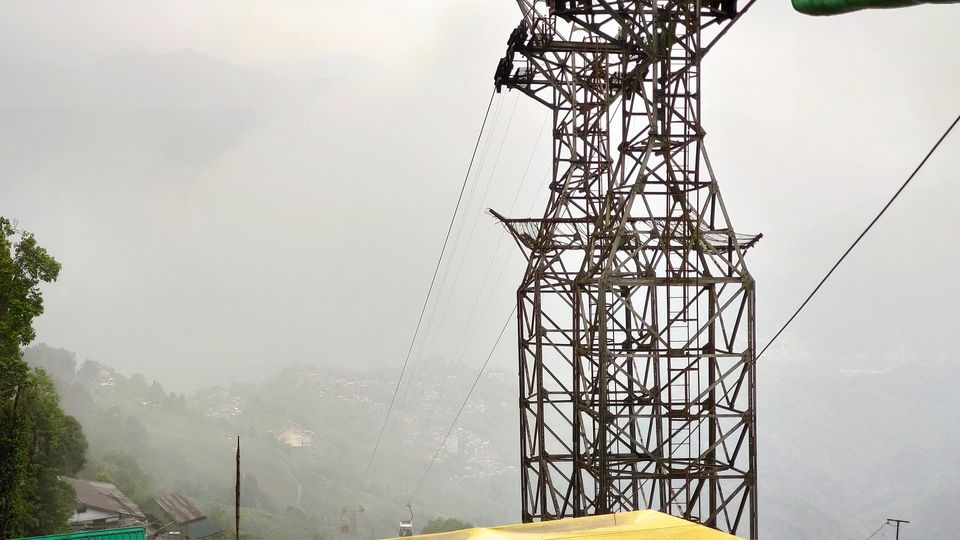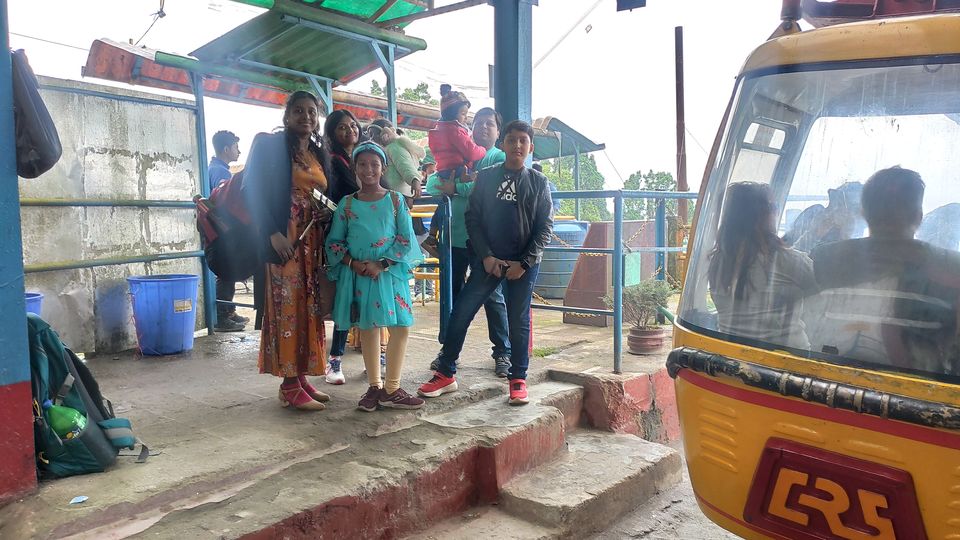 And the tea plantation...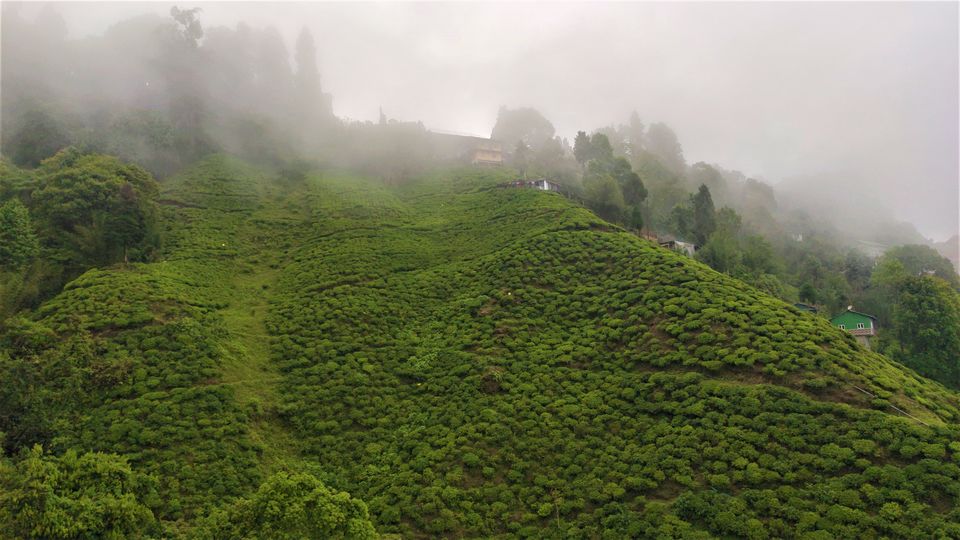 And before the return from ropeway...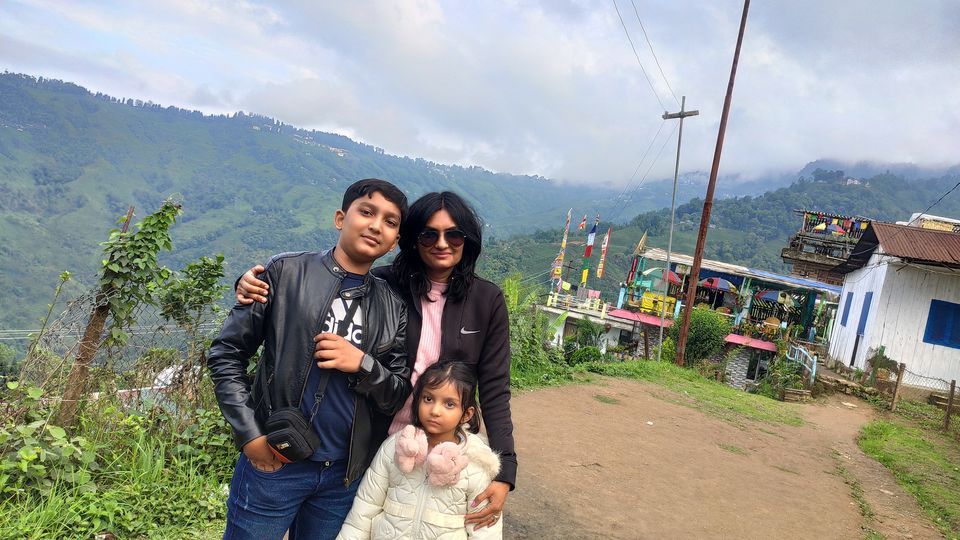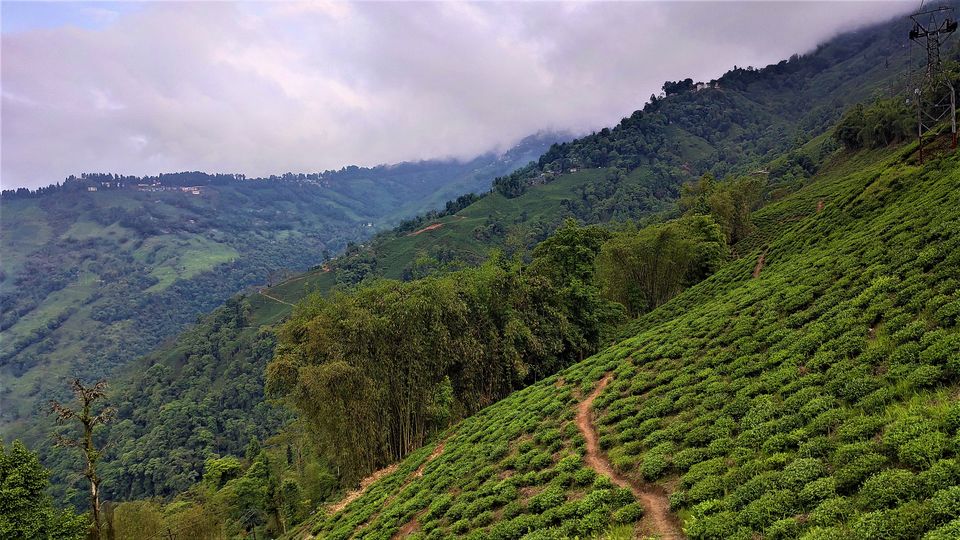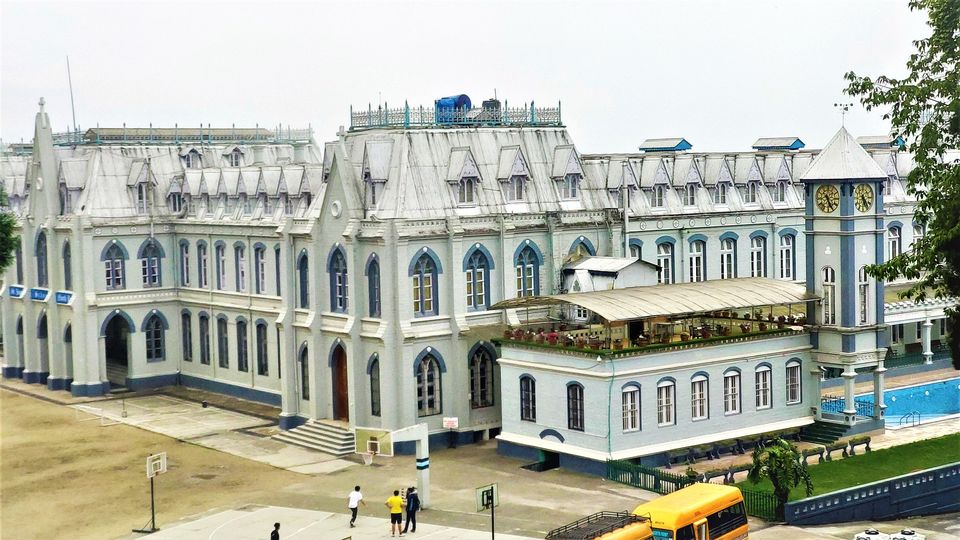 After ropeway we decided to have some food and had really pathetic experience with the owner...👇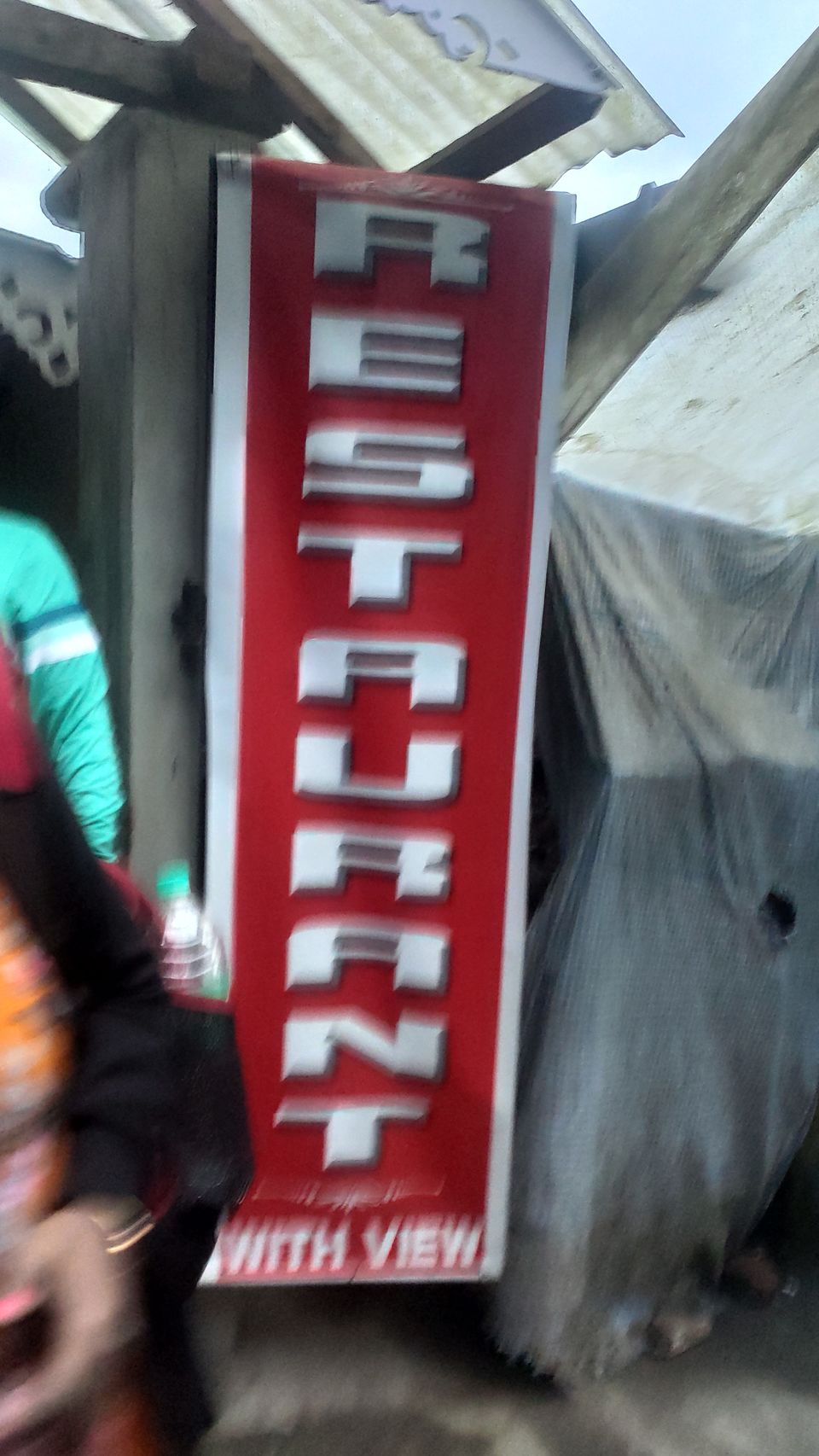 The Restaurant named "Restaurant with View" besides ropeway is pathetic and don't visit if you don't want an unpleasant experience. The lady owner seems high and completely out of senses due to it.
Moving on to the track, we returned back to the hotel by 6 pm... all tired up and wanted to rest for the day.. So we had our dinner and slept...
Next day was planned for Tiger Hill (start early morning at 4am), but due to rain and foggy weather the cab drivers suggested us to skip due to no view. Hence based on their suggestions, we decided to visit the offbeat places around...
Little disappointed, as we missed The mighty "Kangchenjunga" view, was definitely a setback for us... Shit happens ! Right?
Next morning, we met this cute friend...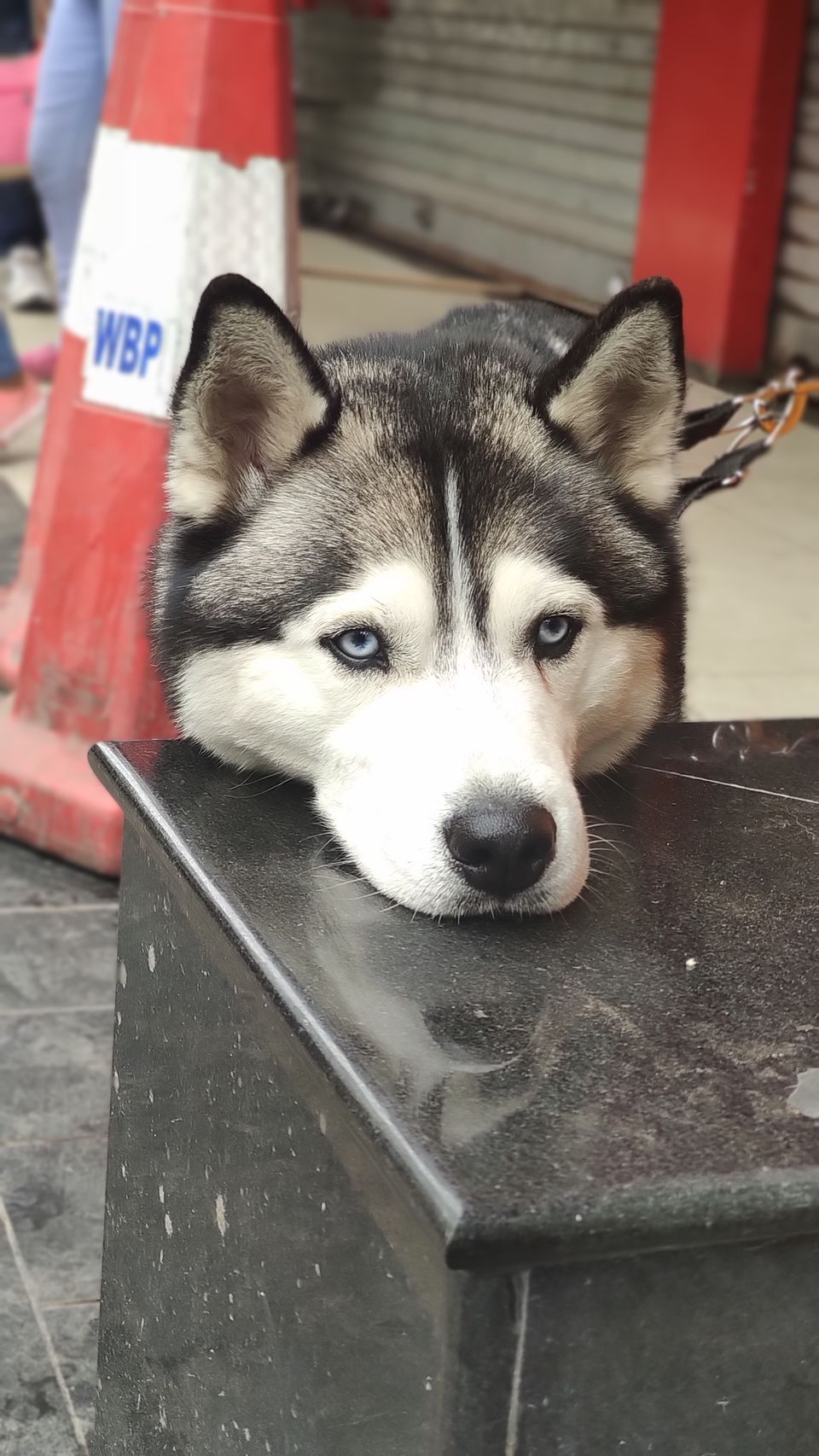 We were up for the Orchid center, which has an exquisite collection of wide and rare species of various plants, that we have not seen ever before...
It was a nice scenic forest drive and we reached the Orchid Garden.
Although, there were many extraordinary plants, but for us, the main highlight was the pitcher plant...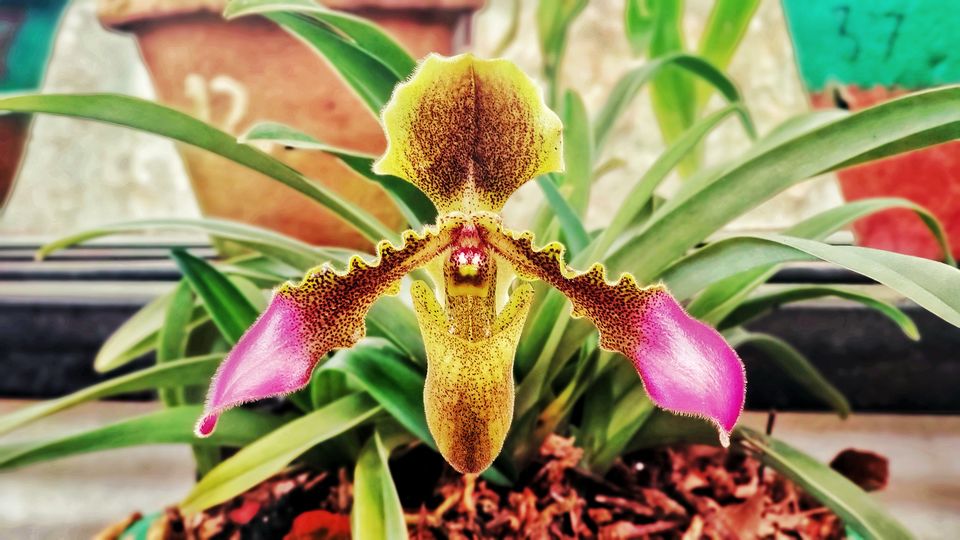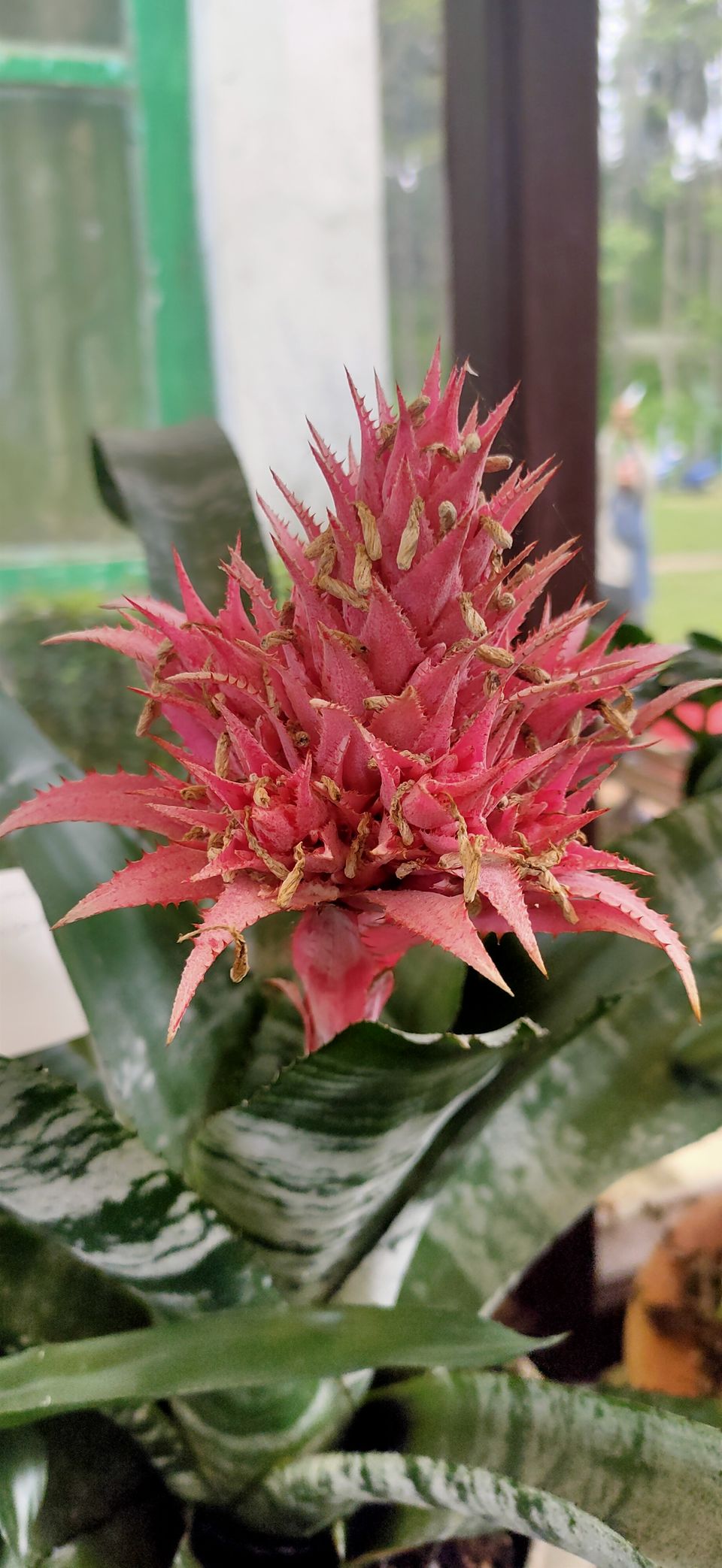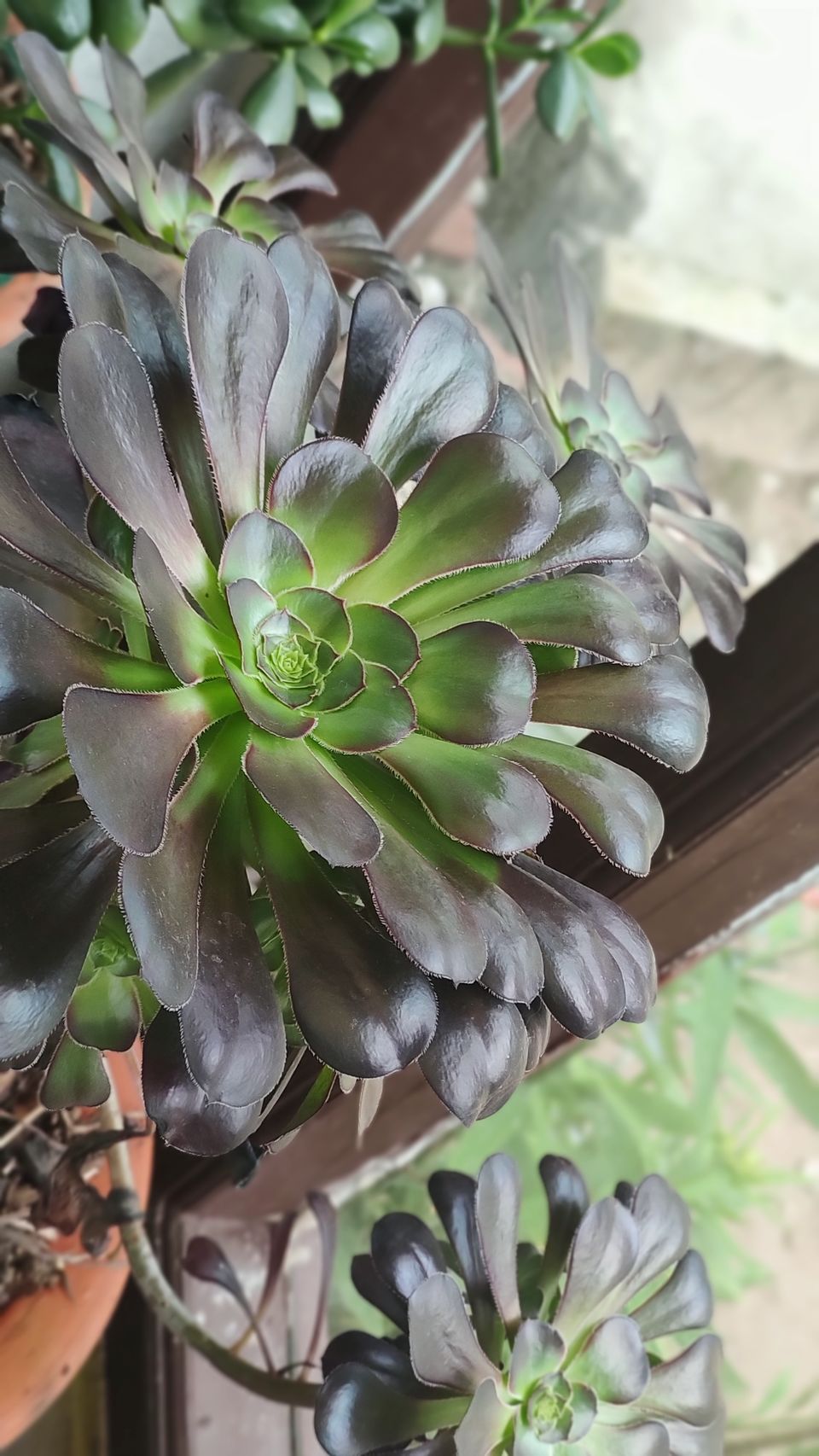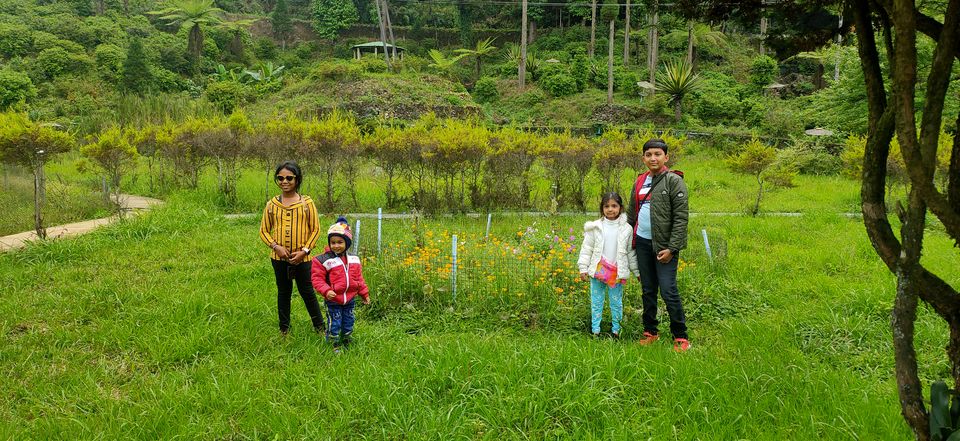 It doesn't need much time to cover this place and we left for our next destination...
The Next plan was headed to ...
This is a spectacular place to witness the amazing tea plantation and valleys that covers mountains of Nepal ...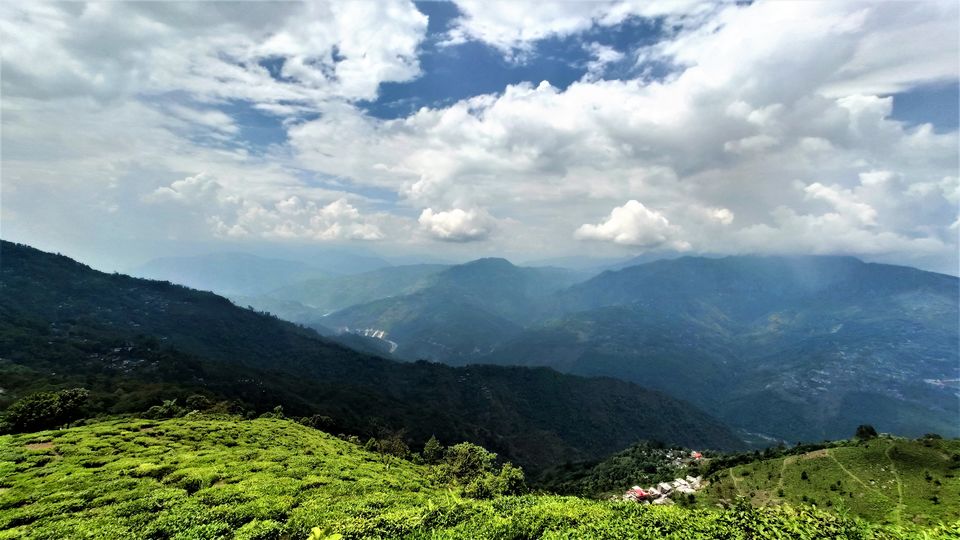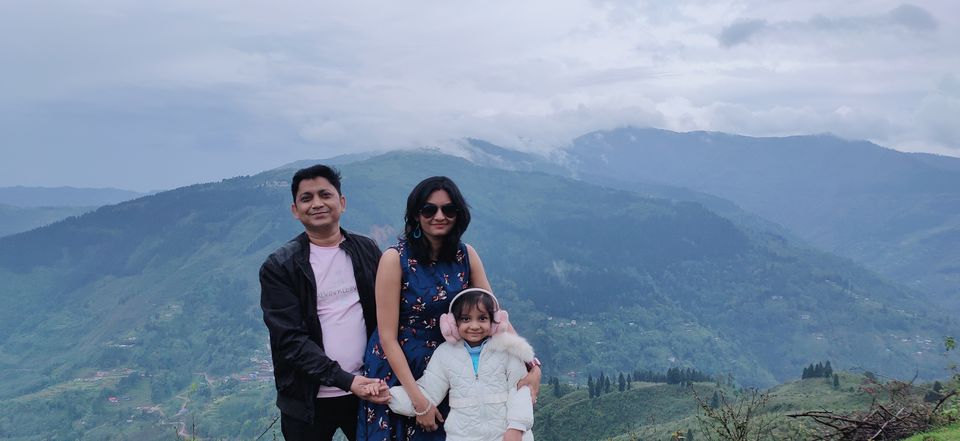 Its a Pine forest, with a stunning view of such gigantic and old trees, well maintained forest, ample of cleanliness around. A small trek to the sacred lake at the top, is what the only thing one can do at this place...
Perfect for photography lovers, this place can give you really nice clicks ...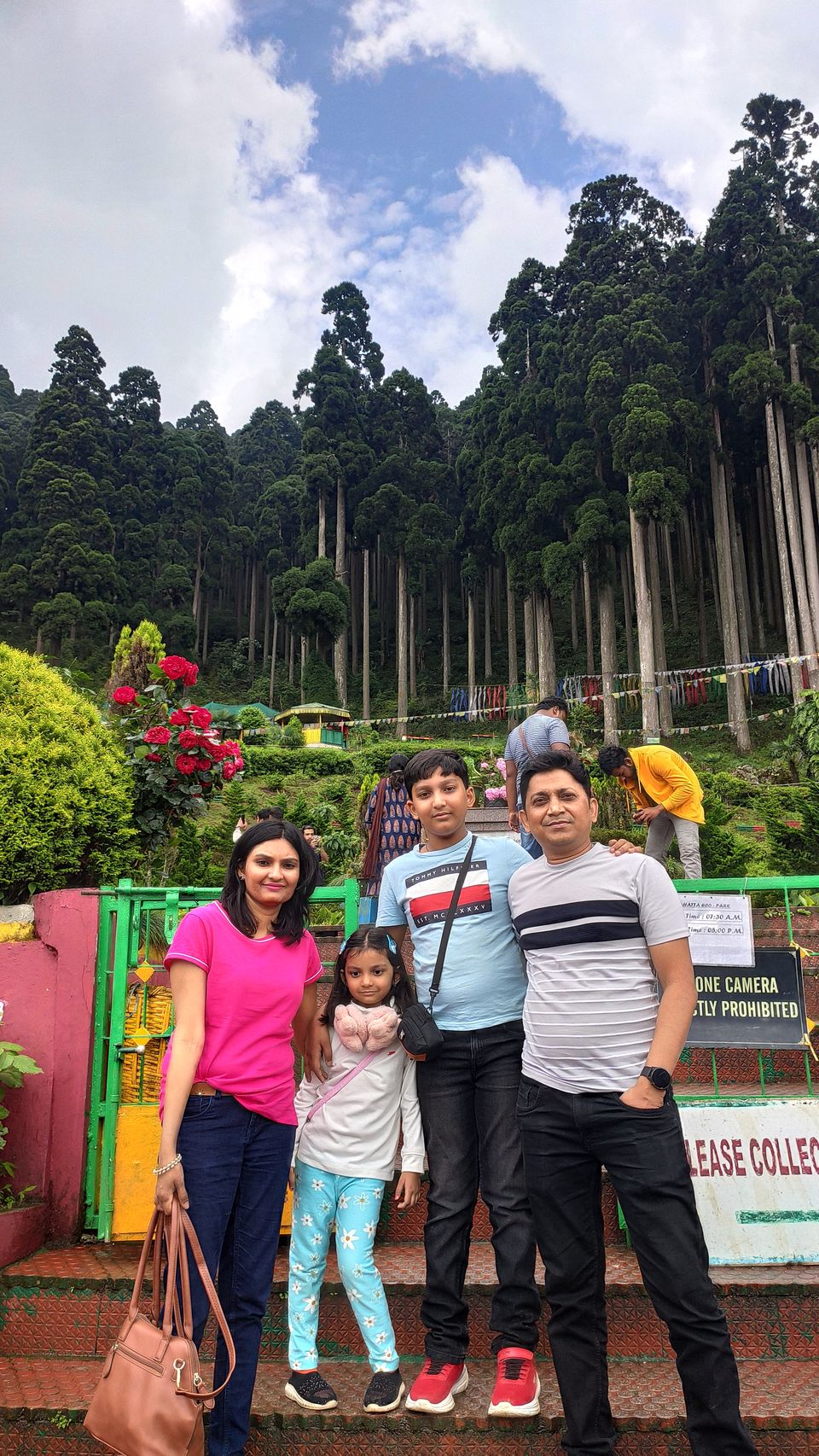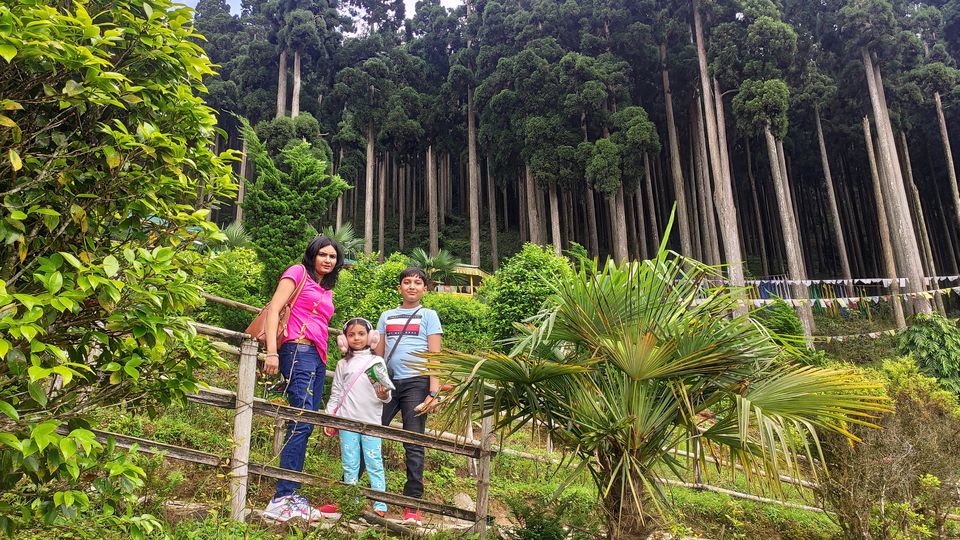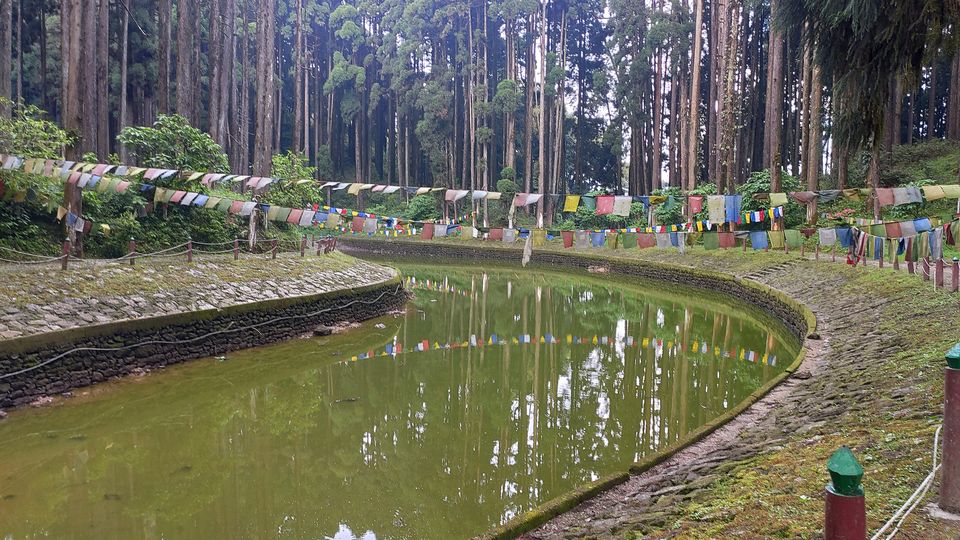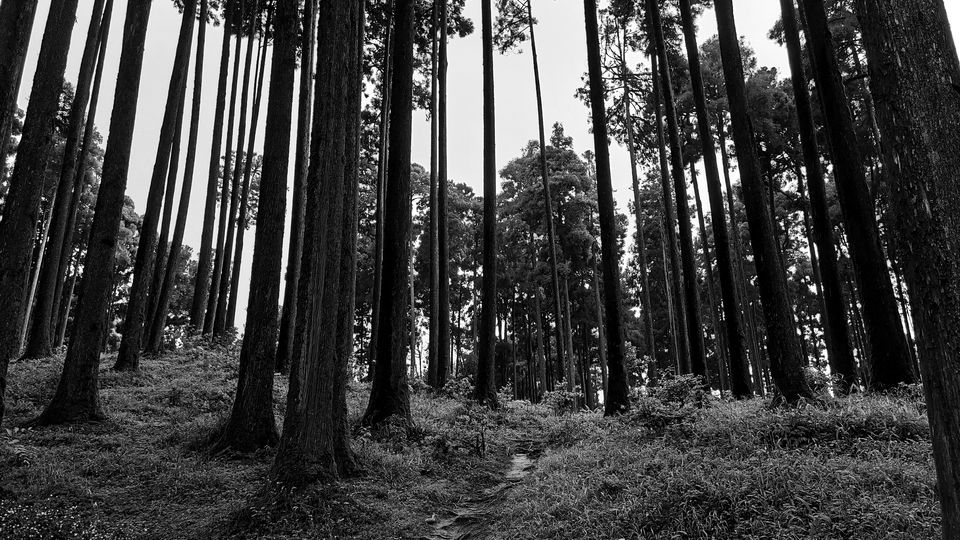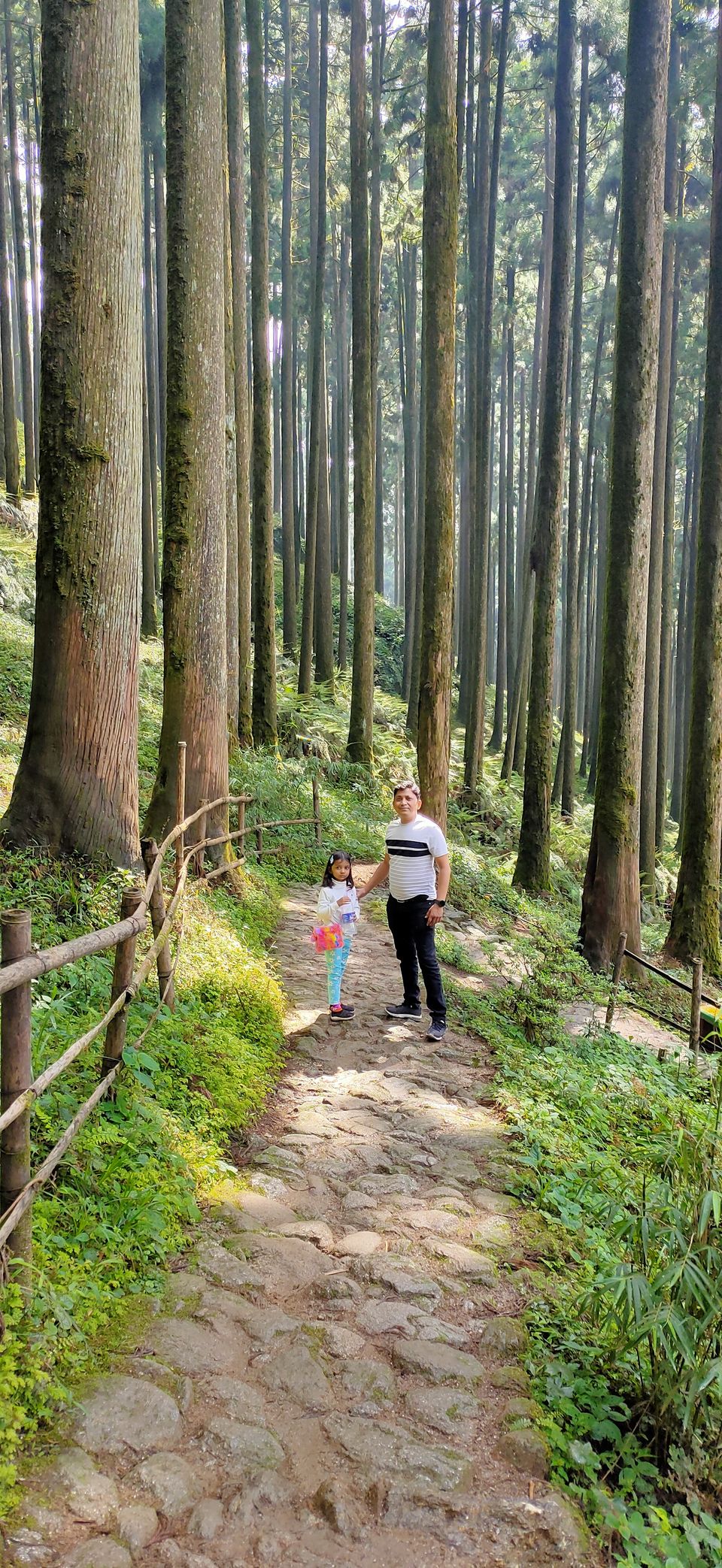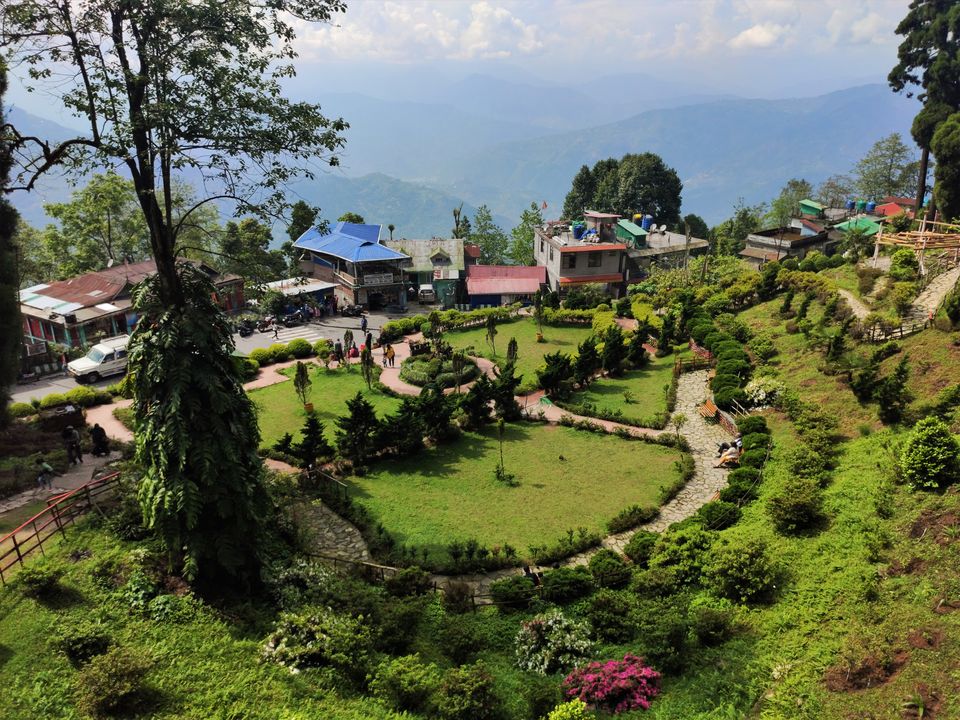 We had lunch at nearyby restaurant and returned Hotel... visited mall road in the evening for shopping and roaming around....
Next morning it was raining slightly, still we thought of a morning walk to the Darjeeling Toy train station...The Next morning have had surprises waiting for us... Any guesses? No?
There are reasons why one should get up early in the morning... Good things always comes as a surprise, right? Here was ours...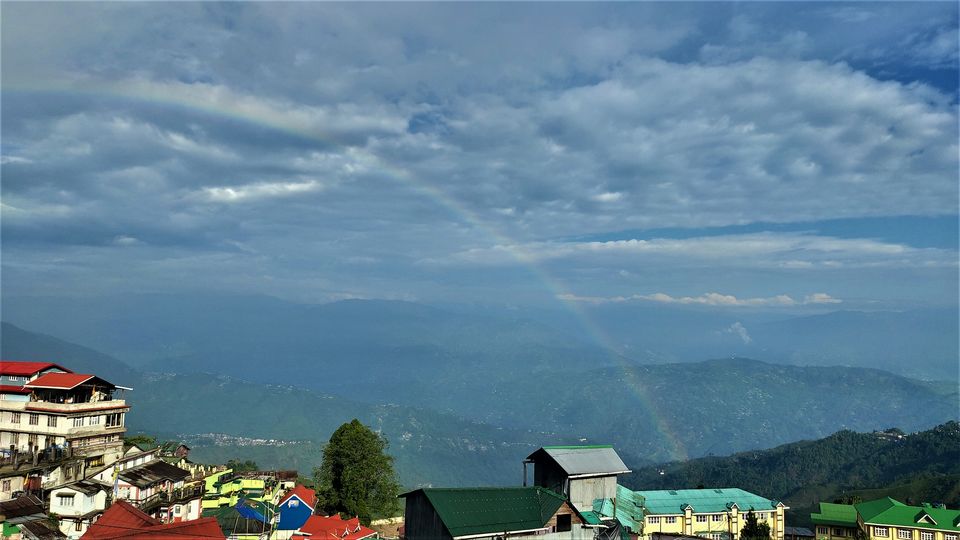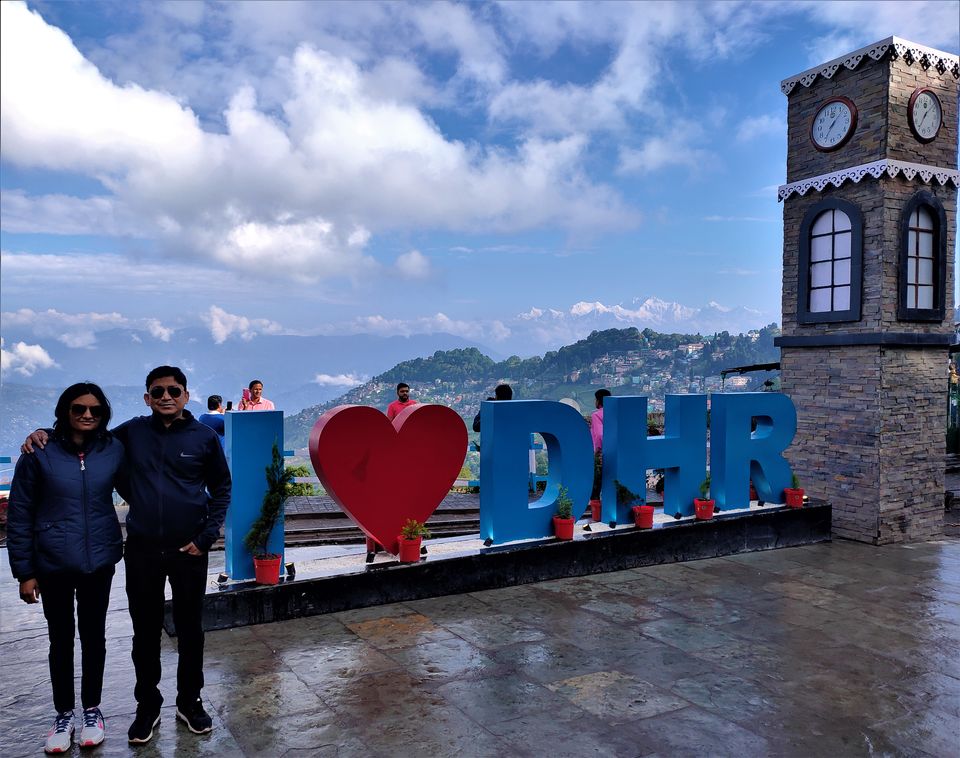 While returning we visited Ghum Monastery in Darjeeling...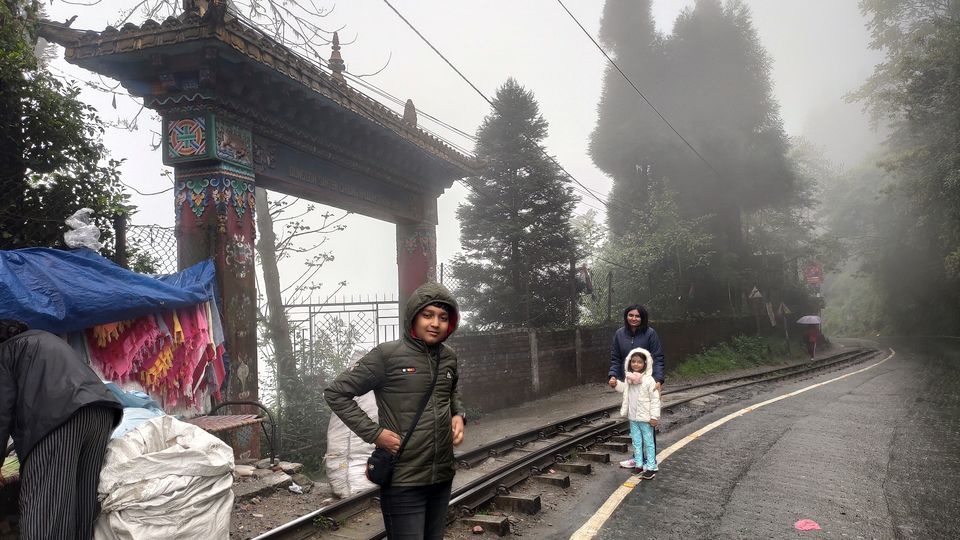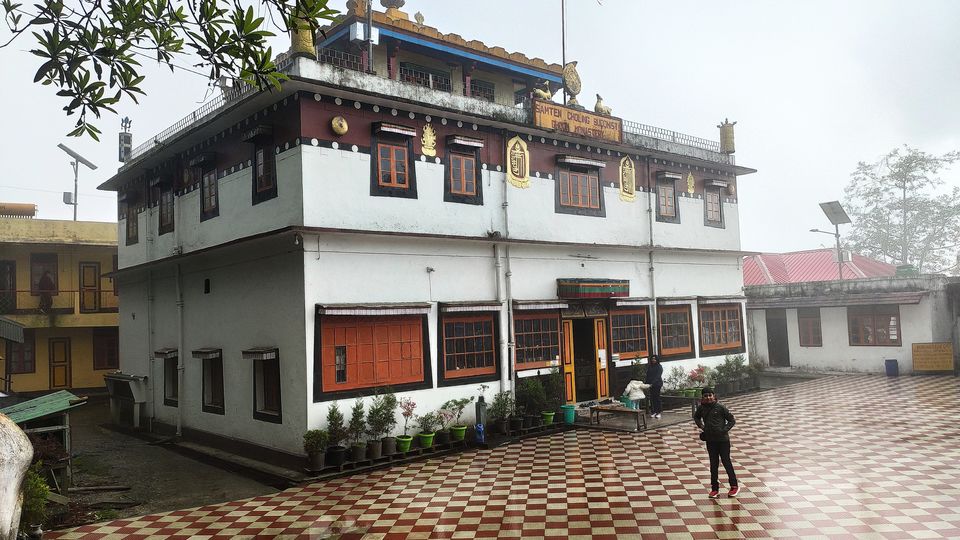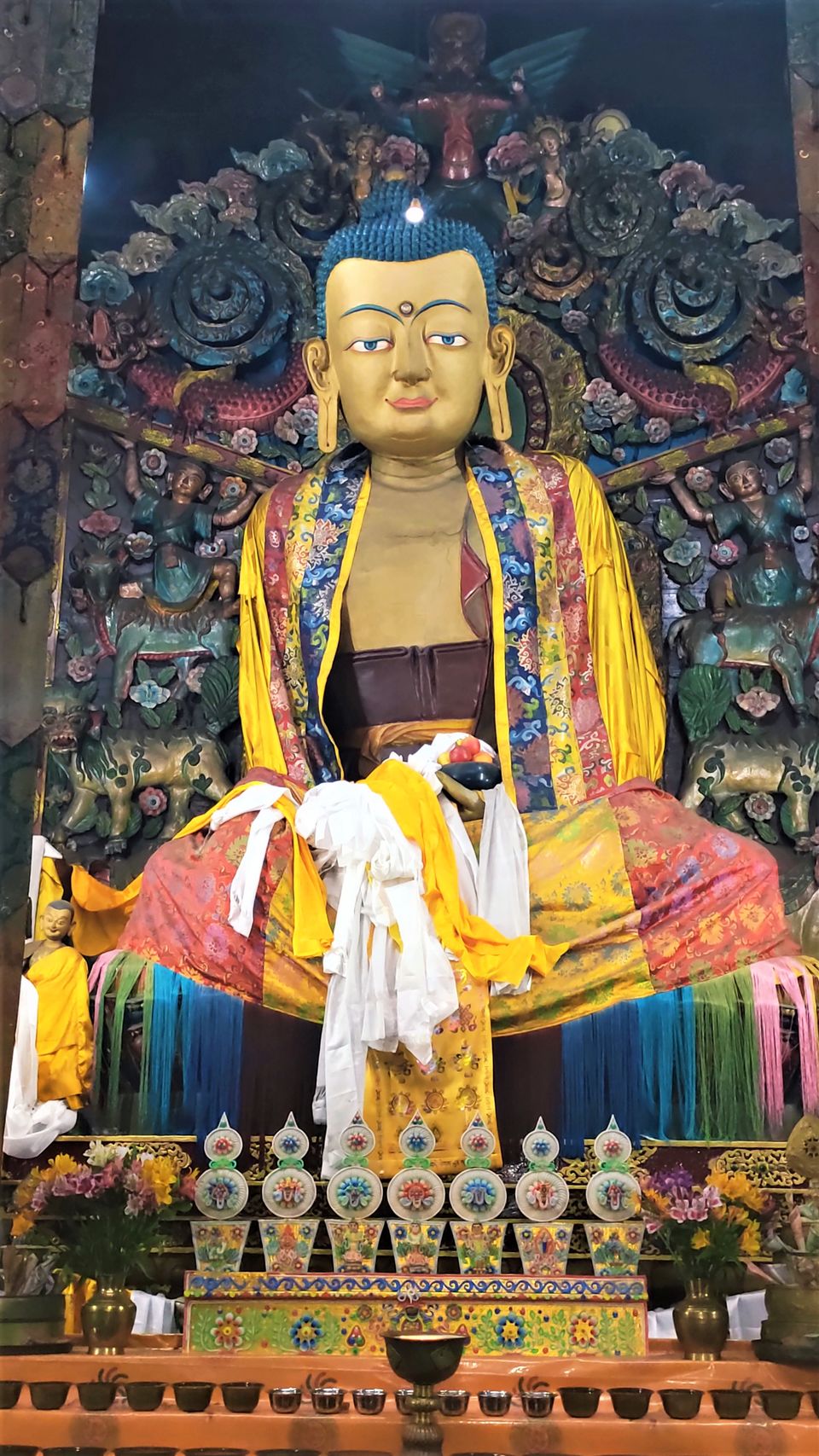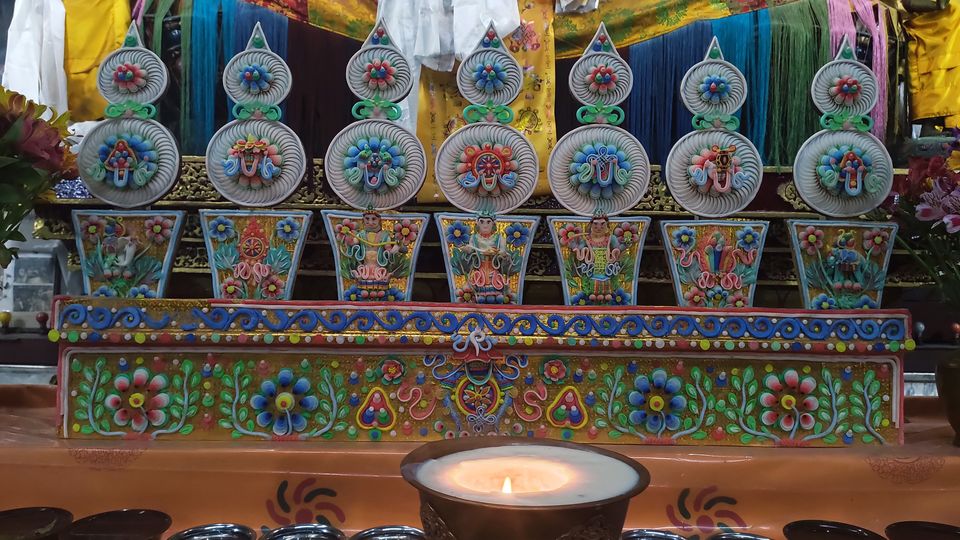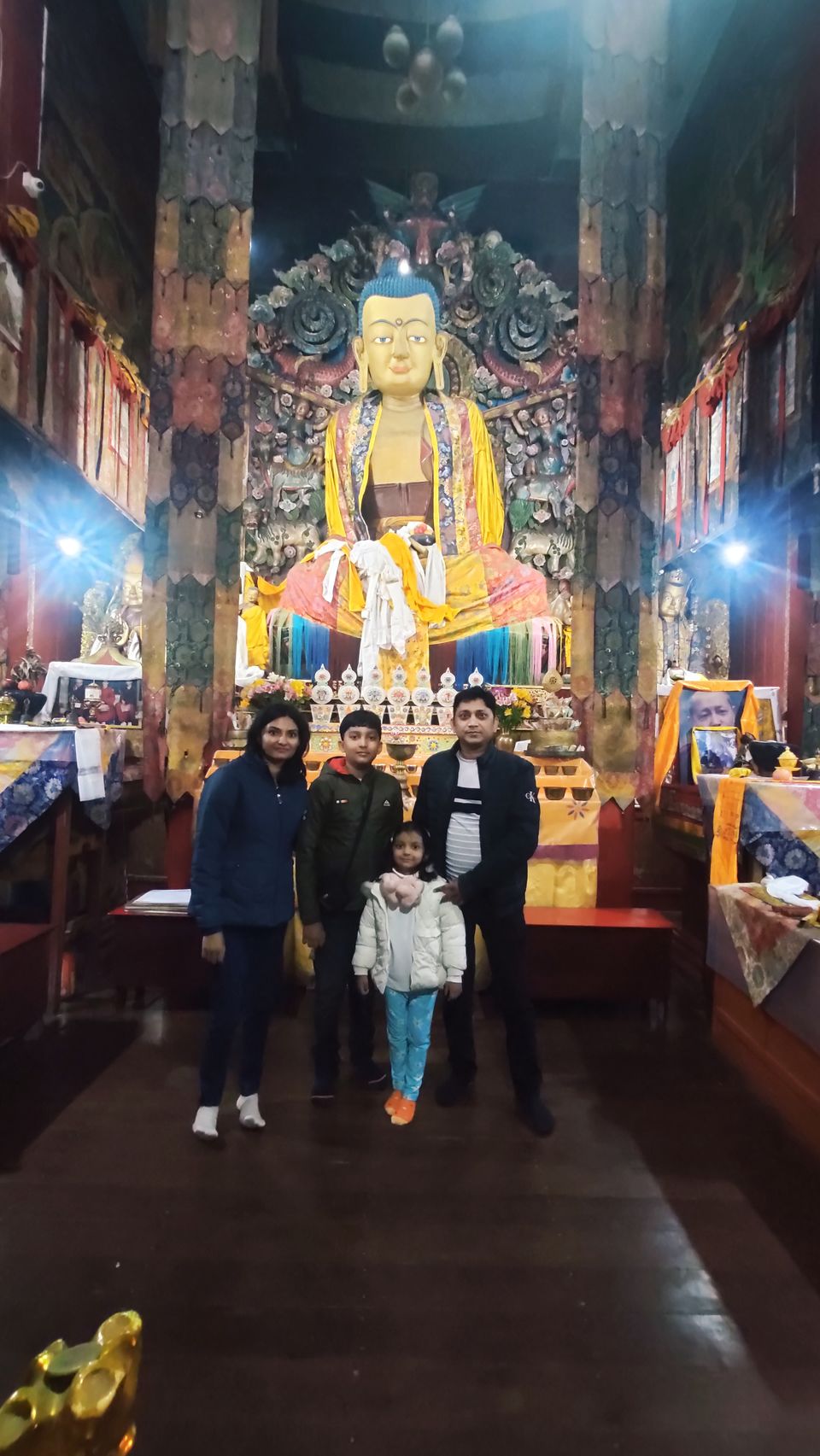 Up next was planned for Pashupati Market (Nepal) visit along with Mirik Lake...
Nepal's border was on the way and it was nice surprise to visit the Nepal market for shopping... No special permit is required here, all we need is to carry Aadhar card to show at the border and we can visit Nepal ( well co-operative personnel )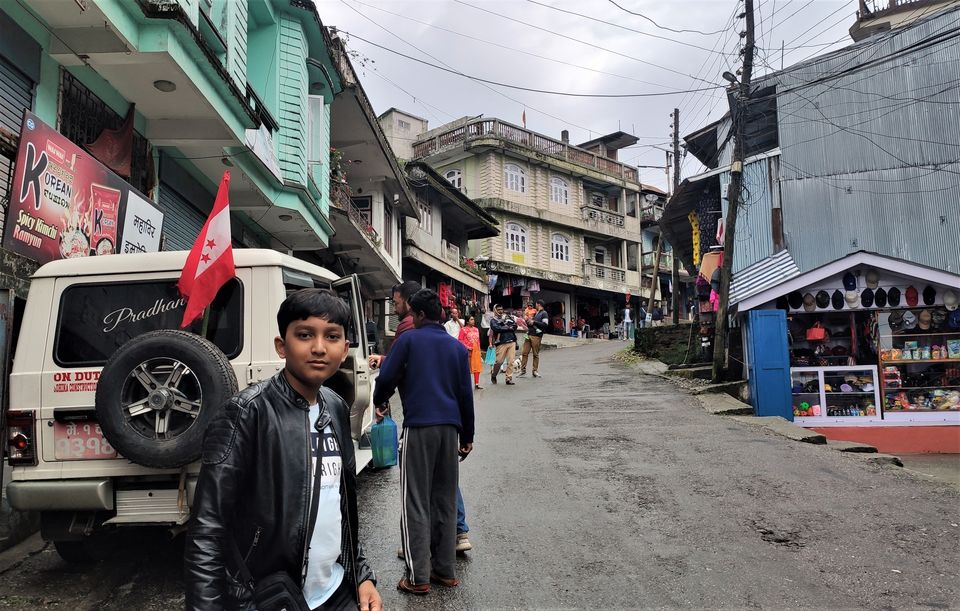 Attended a wedding @Nepal 😊👇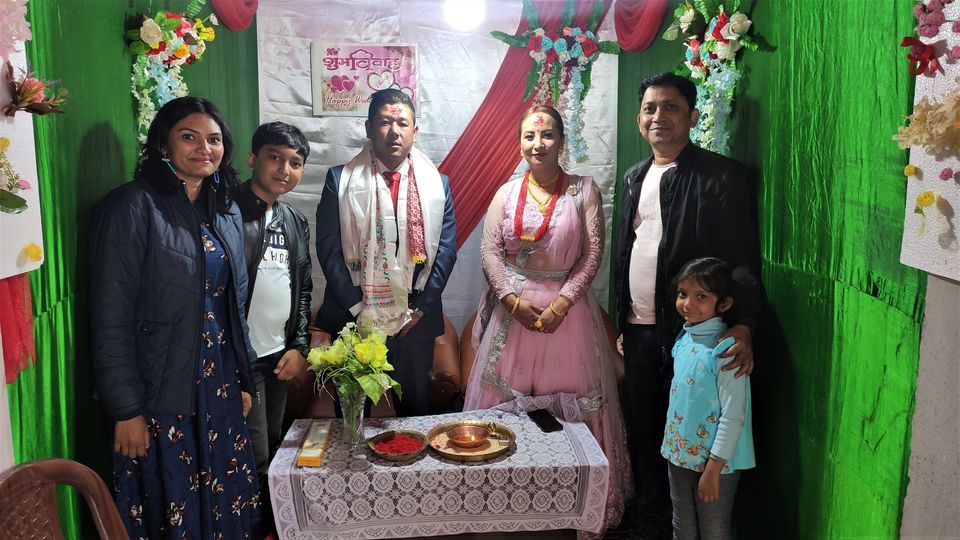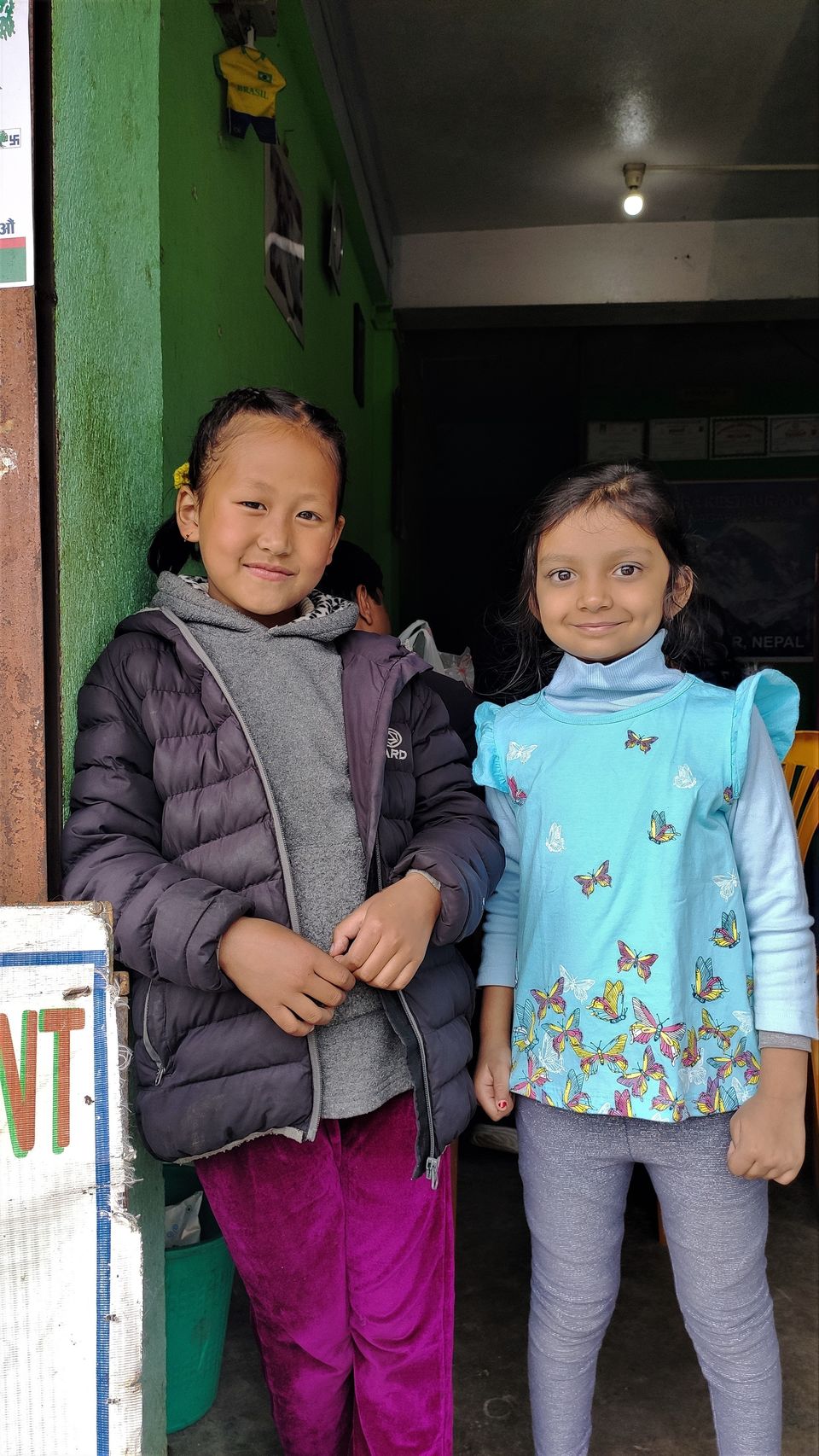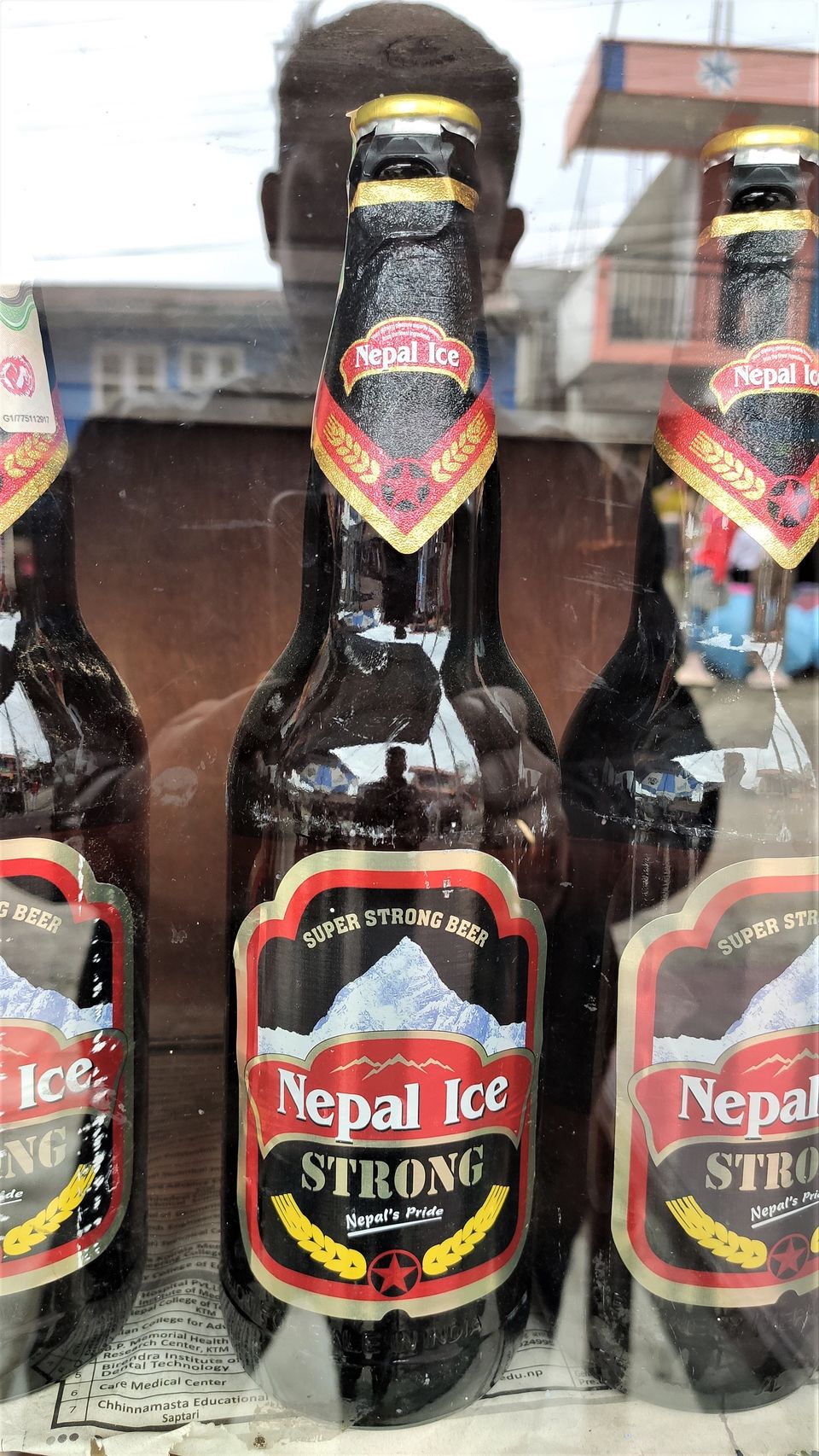 Now we moved on to Mirik lake which is a well known tourist spot of the location... On the way was tea garden of "Good Riche" ..Have you seen that old TV Ad?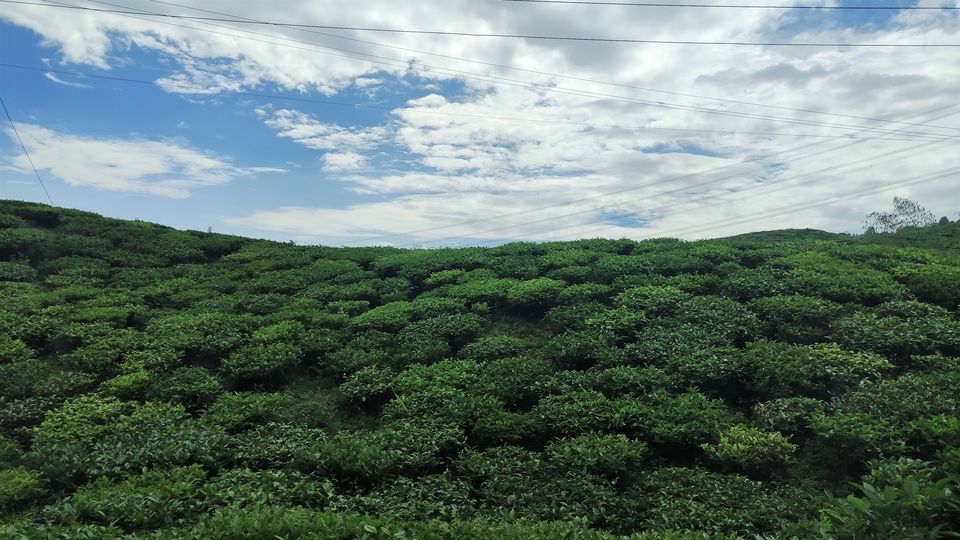 And we reached the Mirik lake view... Isn't it good ?...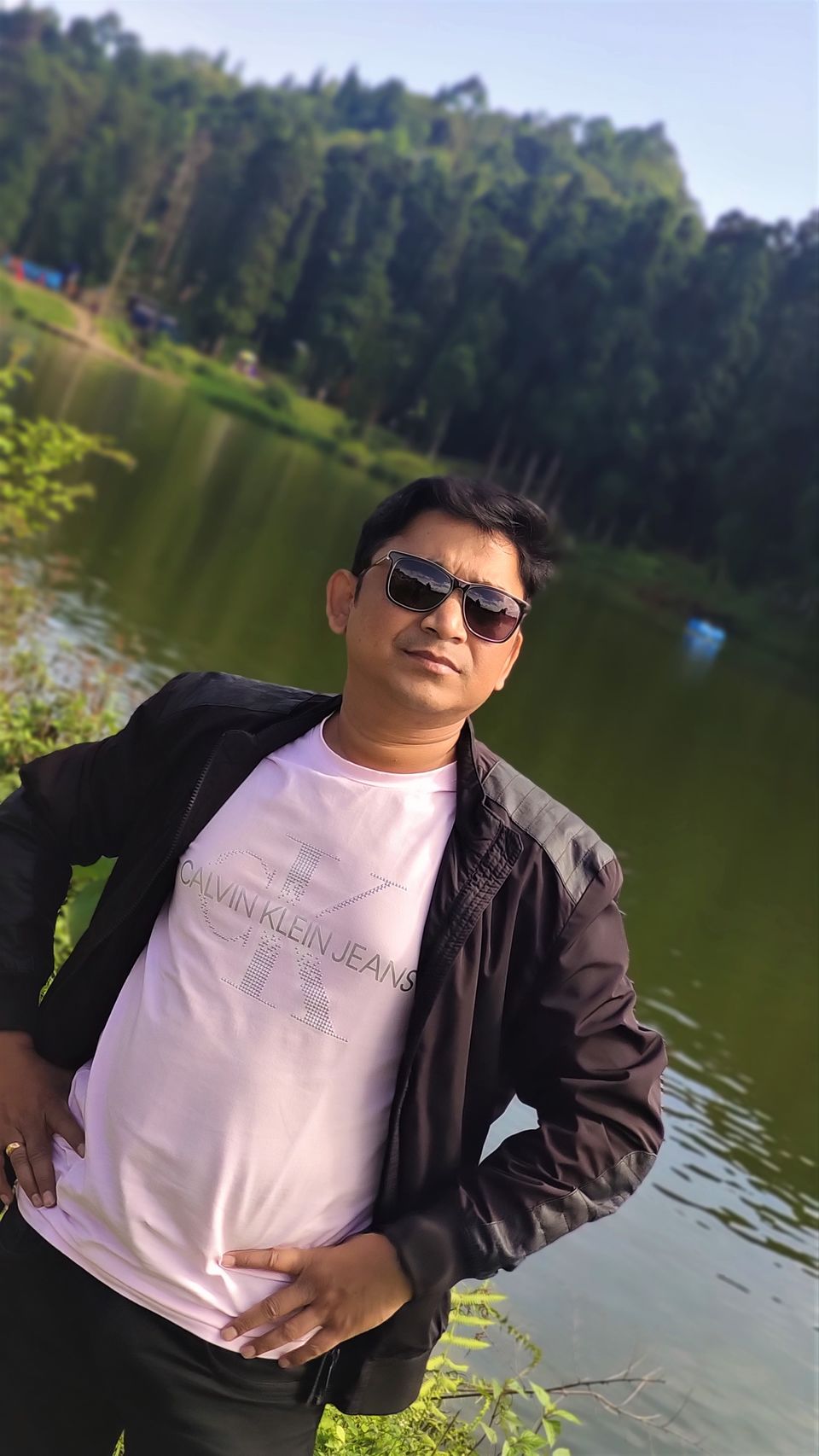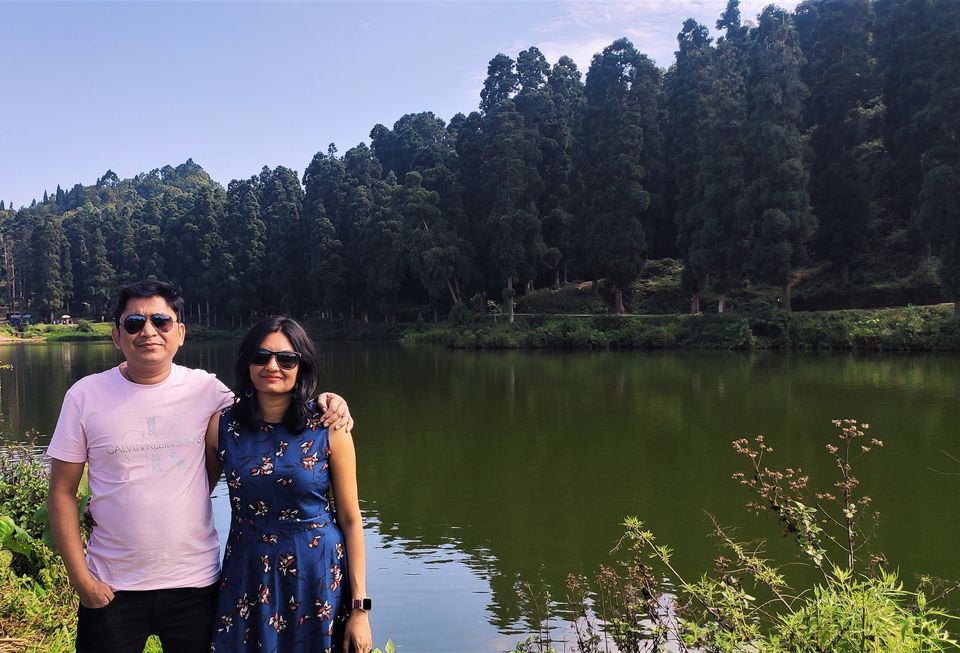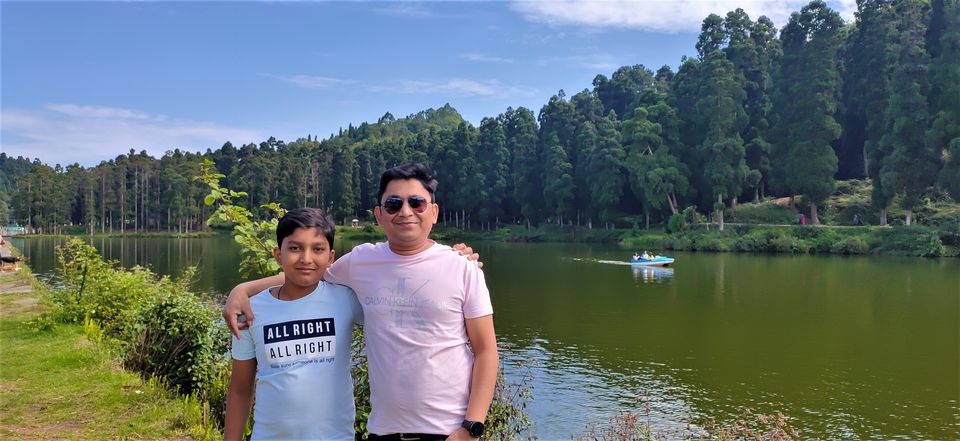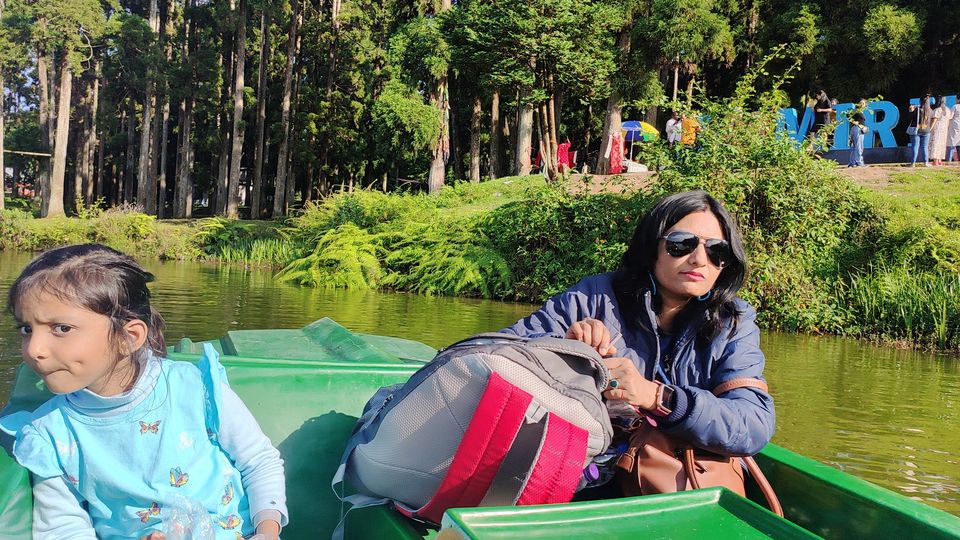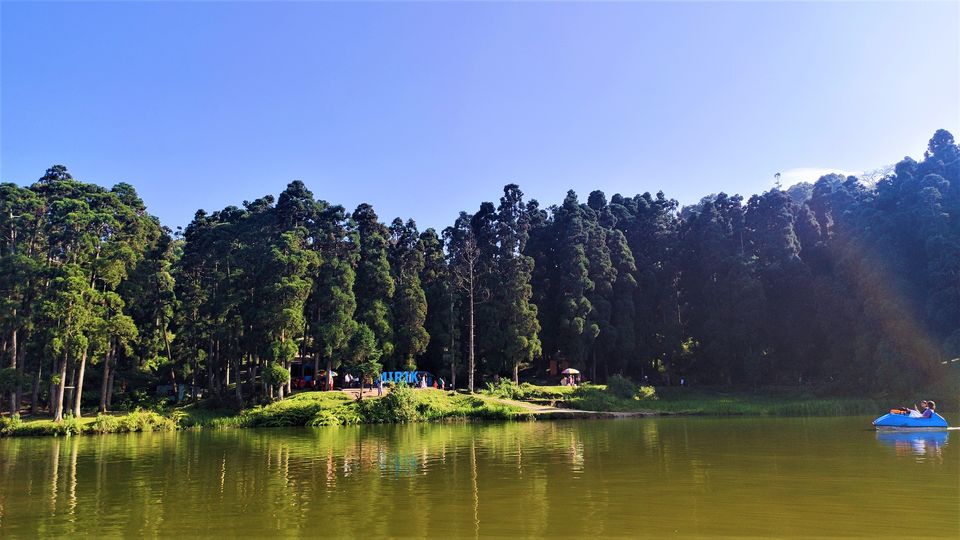 There's nothing much to do there...Only attractions are boating and horse riding... some shopping can be done here.
What you enjoy here the most is the scenic drive...You'll never get tired of looking the beauty around...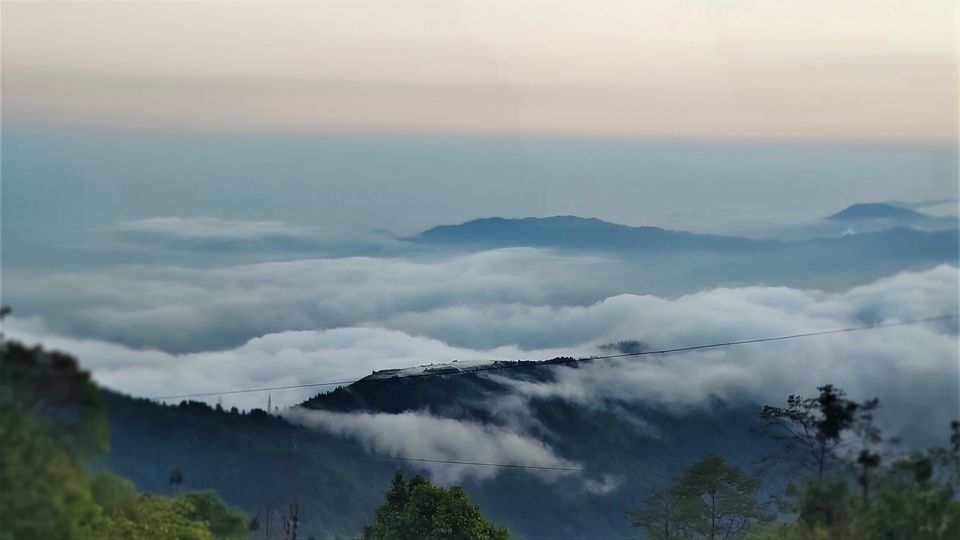 And comes the last night stay in Darjeeling....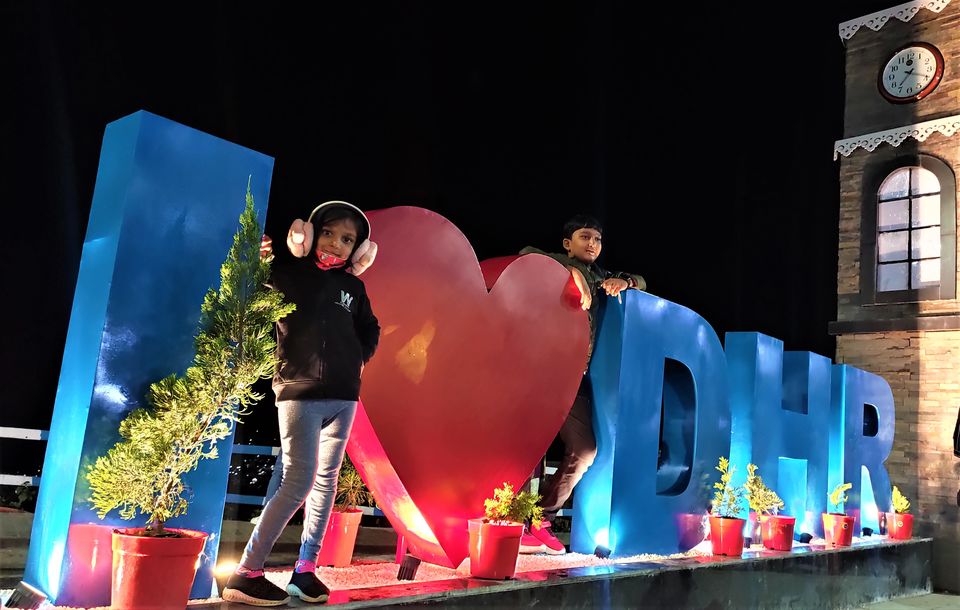 Upcoming blog - Sikkim...
Follow for updates...