This was the easiest trip you can do without much planning as it happened in our case. The trip started at a tea break the before day when all the team members in office wanted a break off the busy city life and escape to some place. Various thoughts chipped in deciding the place, but with the less time to plan and a need for a near place to trail, we decided on Yadagirigutta and Kolanupaka Jain Temple.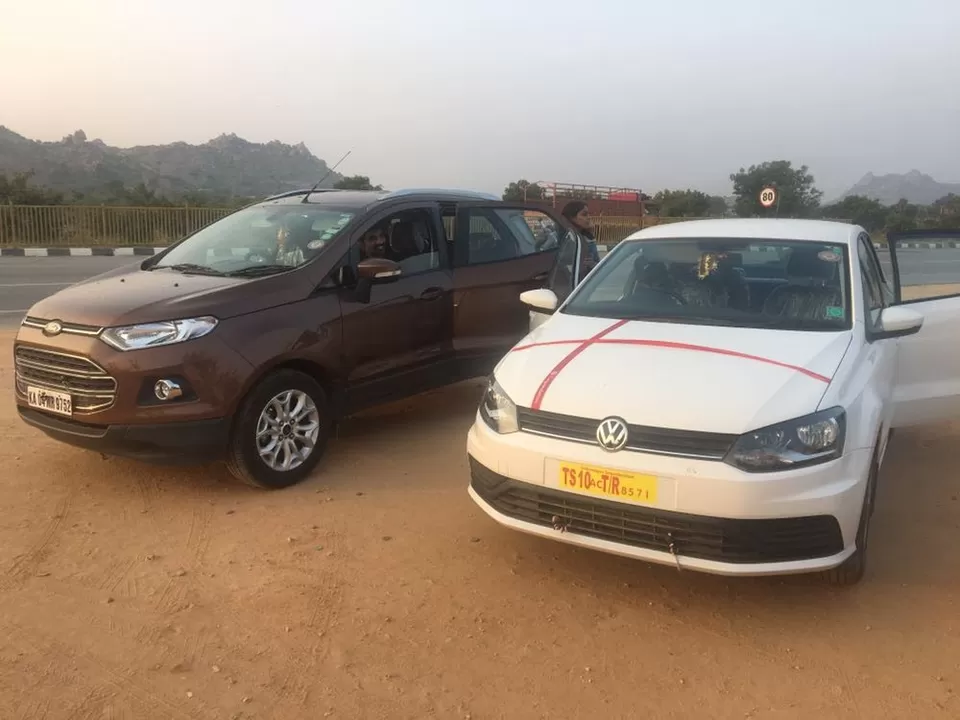 We decided to drive our own vehicles one Ford Ecopsort and One VW Ameo. We started at 6 AM from the house and picked other team members with plan to assemble at Vandana Restaurant after Crossing ORR. The restaurant was good in terms of food, ambiance, parking and accessibility. We just had a brief chit chat over breakfast at the restaurant and tasted some Turkish chocolates followed by a cup of tea/Coffee. It was already 9.30 AM before we were behind the wheel.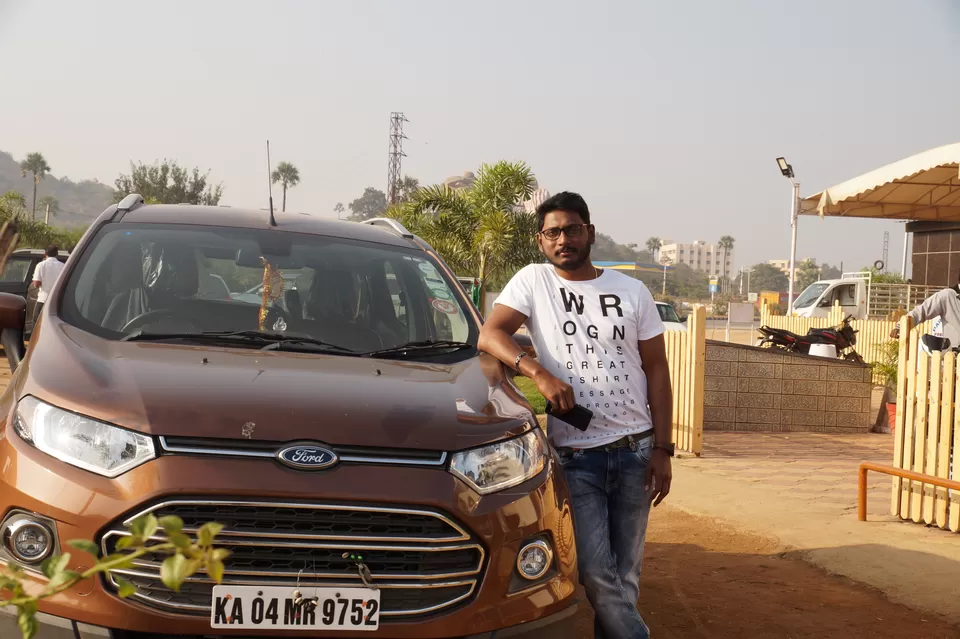 The drive started with eagerness to see the temple and the places we were going to see. Though few of us had been to the yadagirigutta temple earlier, it was a different feeling, memorable travelling with friends and driving at your leisure. Early morning mist was slowly wading out and we reached the first toll gate. We took a tro-fro for Rs 125 and continued till we noticed a diversion note towards yadagirigutta. It was a 10 min drive from there and the roads are pretty good.
We reached the temple town by 10.30 but we were not allowed to drive the vehicle to the top of the hill. We hired a Auto and reached the temple entered the darshan Queue without a thought to beat the crowd. It was a special occasion that day i.e start of Dhanurmasa, the month of Vishnu, we had to wait in the line for special prayers to complete. In the meantime we spent time talking to each other, sharing jokes. We completed the darshan by 12.00 and were down hill. We were hungry and headed to Gayatri Mess for a heavy lunch. The food was good though expensive.Suggest you dont try Dum Biryani there.
With the Help of GPS we started to Kolanupaka, a tiny village after Aler known for its Jain temple and old chalukya era temples. The drive from Yadagirigutta was smooth though the highway work is in progress. We reached in 30 mins after a brief pause for railway crossing at aleru. The Jain temple was very well built with marble and intricate wall carvings and domes. It was said that the temple was built to commemorate the visit of Lord Mahavira to this place 1300 years ago. Avoid wearing complete black clothes and photography is strictly prohibited. The Intricate jewel studded marble flooring are a worth to see.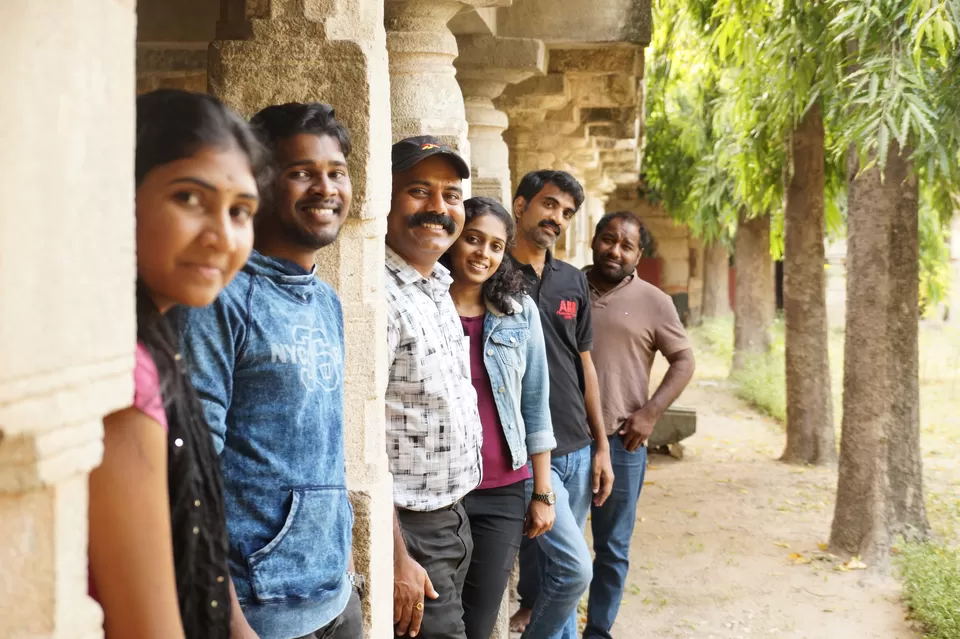 Our next stop was a old shiva temple which belonged to the chalukya era. The temple is well maintained with attached archaeological museum that holds some idols and inscriptions of the erst while dynasties that ruled over the region.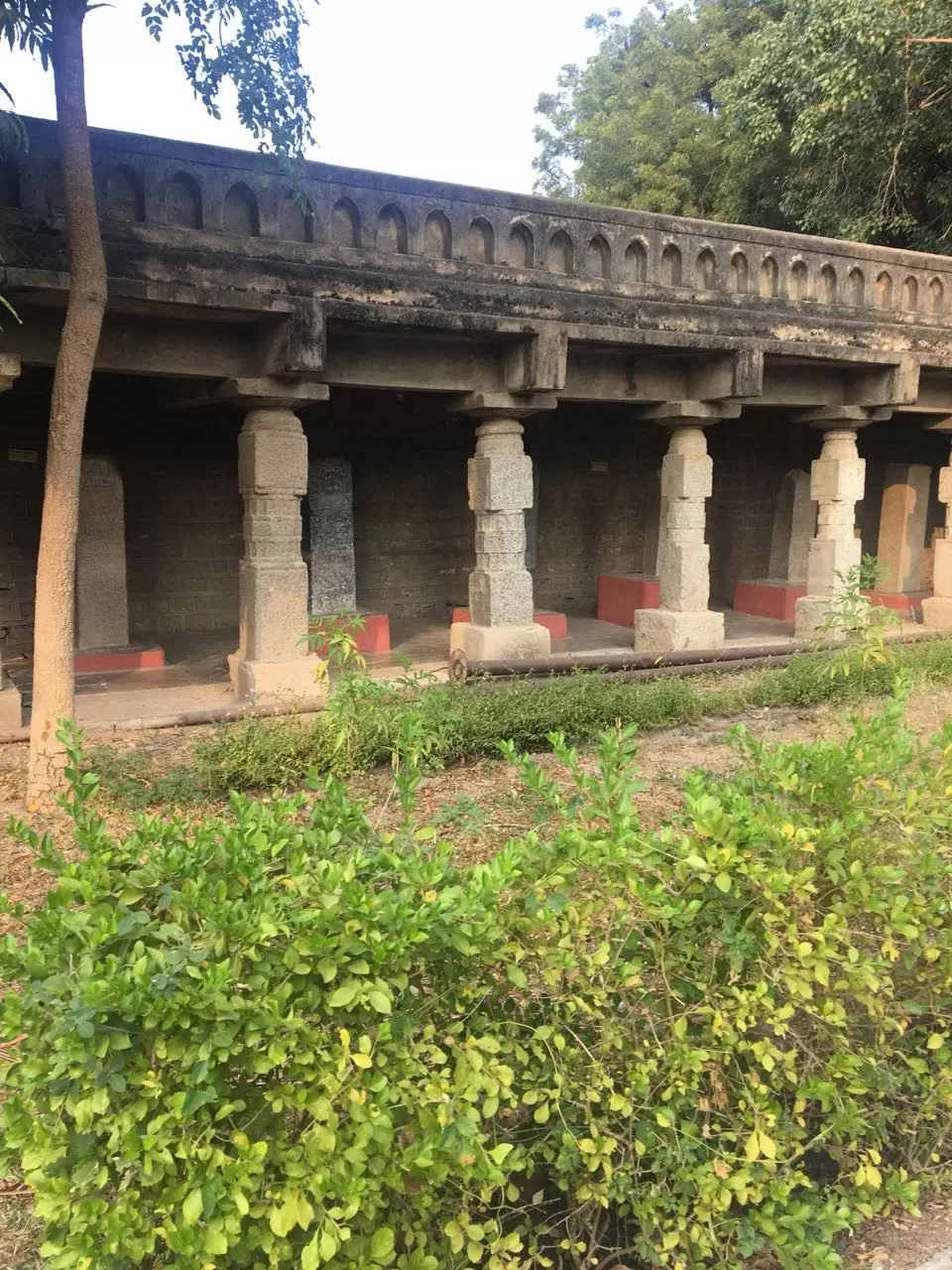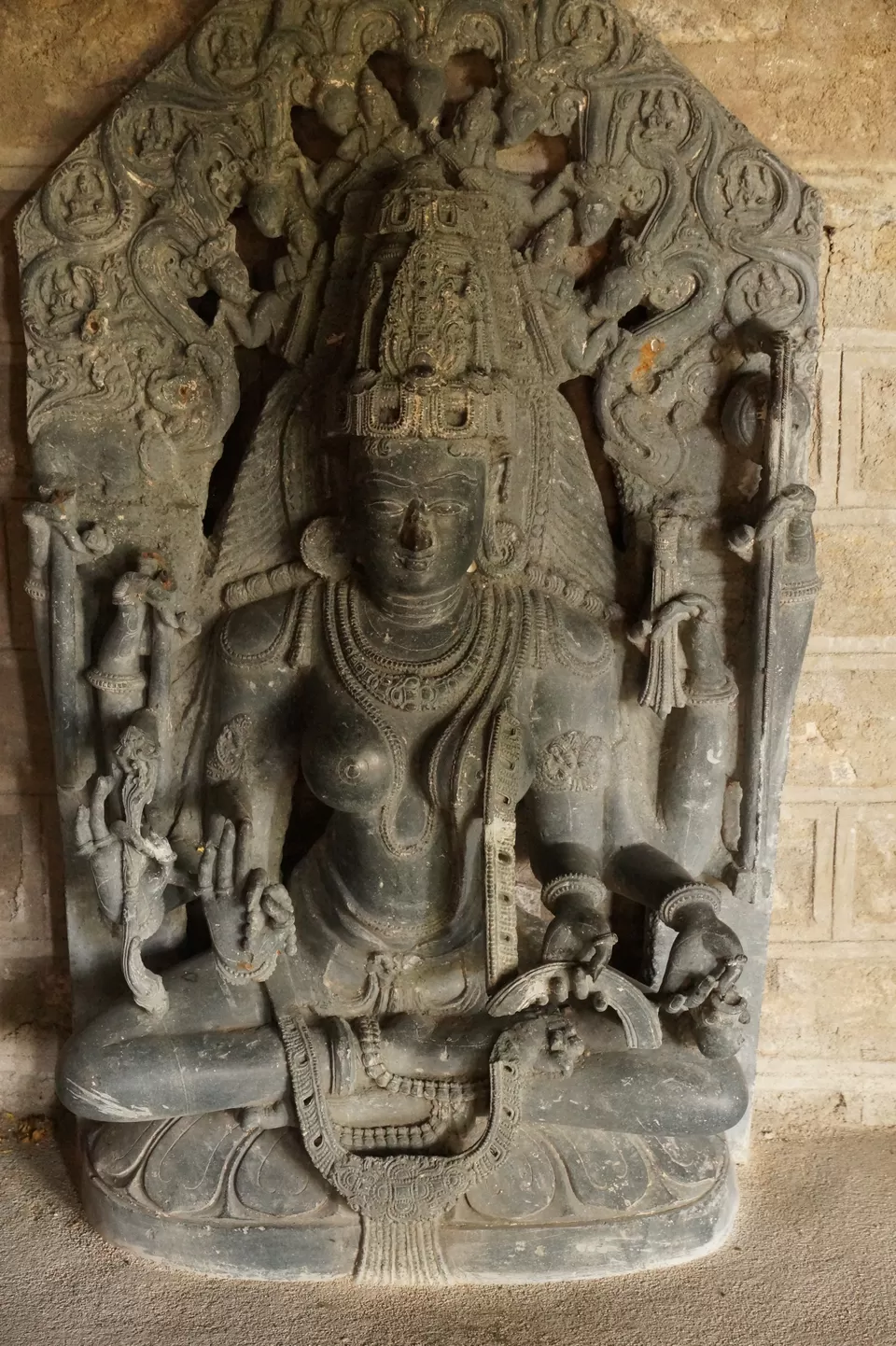 We had a darshan of the Lord Someswara, as the god here is popularly known as and had some snaps captured for treasure our memories and returned back. The Temple has a multi storied arch that was built centuries back during chalukya period.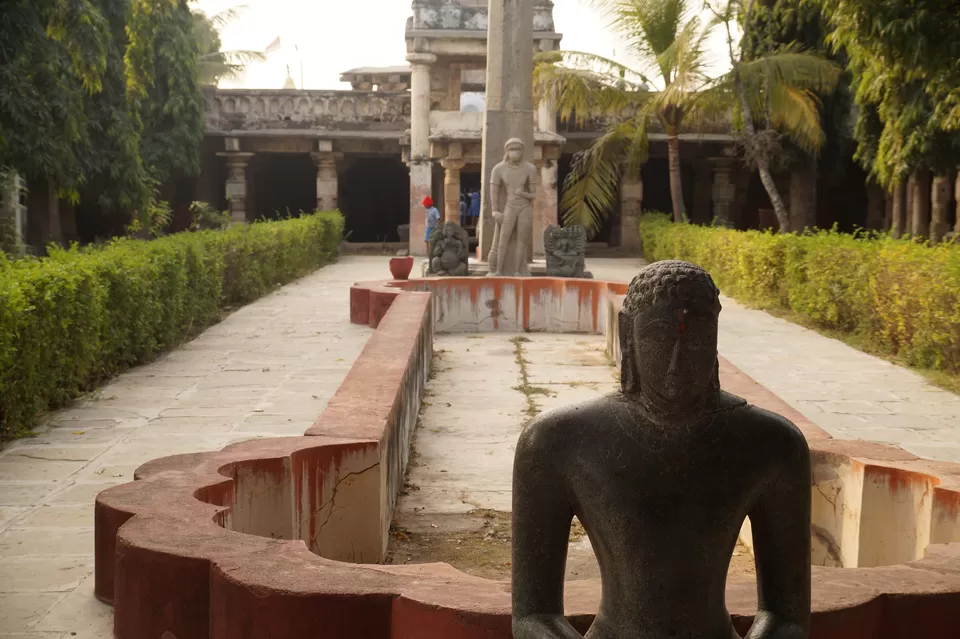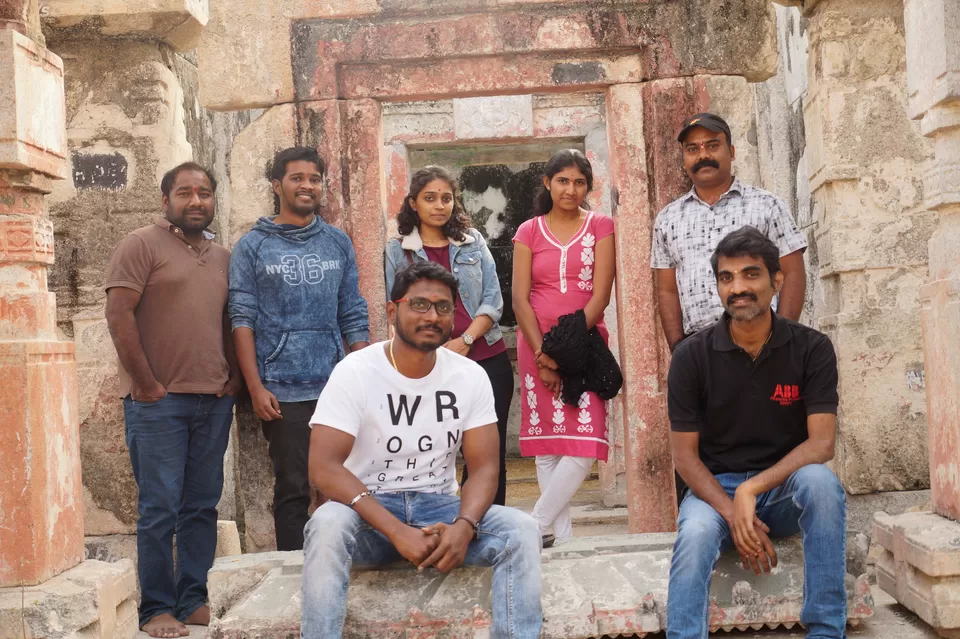 We noticed a lot of fresh toddy at the roadside but had to control ourselves to avoid mixing drink and drive. We returned back straight to Hyderabad and were in home by 7.30 PM. You can even plan visiting Bhongir Fort if you are travelling during mansoon.
Bon Voyage.
Frequent Searches Leading To This Page:-
temples in telangana state, temples in telangana district wise, temple tourism in telangana, temples in telangana with names, bhongir fort telangana tourism