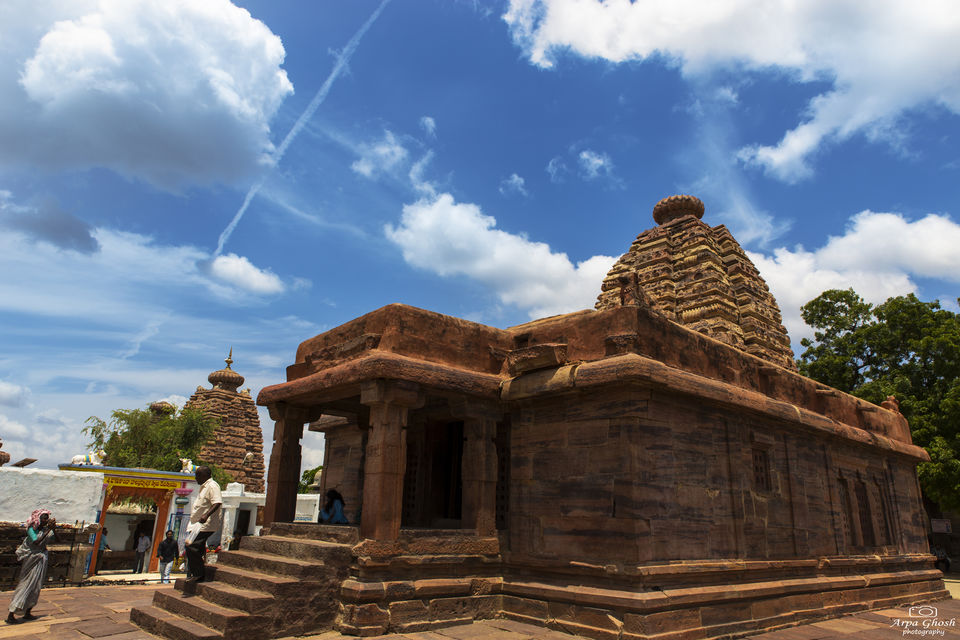 It's been quite a long time since we are out on a road trip. The scorching heat of the summer confined us to our room. Finally, the monsoon has arrived. And the pleasant weather certainly calls for a road trip!
Even till Friday night, we were not sure where to go! Then an impromptu decision around midnight led us to our way to Alampur-Kurnool-Belum Caves on the following day.
On 24th June, 2017, we started from home around 7am. Our primary destination was Kurnool Orvakallu Rock Gardens. On our way, we decided to visit Alampur. The route was pretty easy. Hyderabad->Nehru ORR-> NH44. We stopped by Midways Restaurant on NH44 at about 50km away from Hyderabad to fulfil our hungry tummy with yummy breakfast. After having a quick breakfast, we again resumed our journey towards Alampur.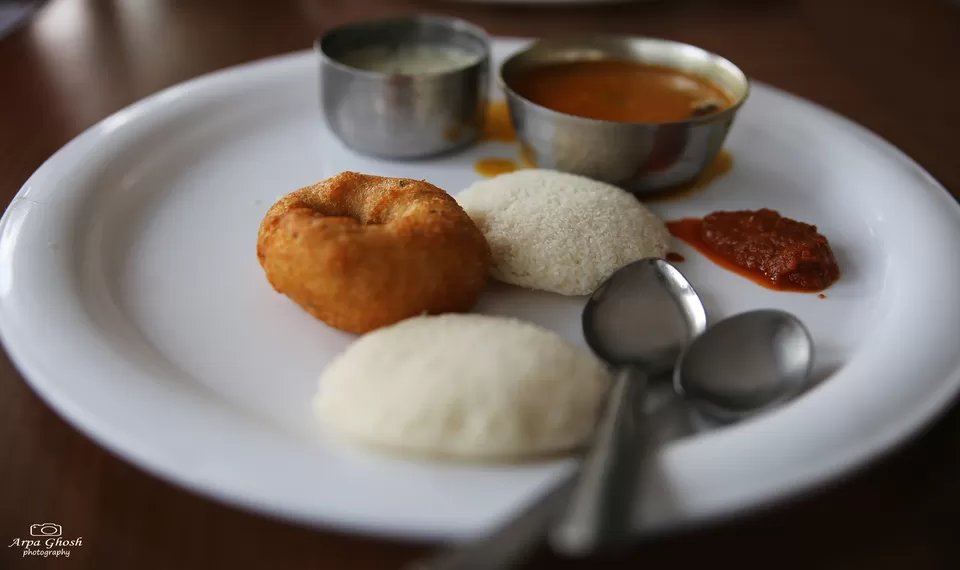 At a distance of around 220km from Hyderabad and around 20 km away from Kurnool, Alampur is a religious place located in Mahbubnagar district of Telangana. Situated on the banks of River Tungabhadra close to the place where the mighty rivers of Krishna and Tungabhadra merge, Alampur is also known as Dakshina Kailasham. It has rich historical and pilgrimage importance. Alampur is famous for Jogulamba Temple (a Shakti Peetha), Navabrahma temples and Sangameswara Temple built in 7th century. Alampur is considered as the western getaway of Srisailam.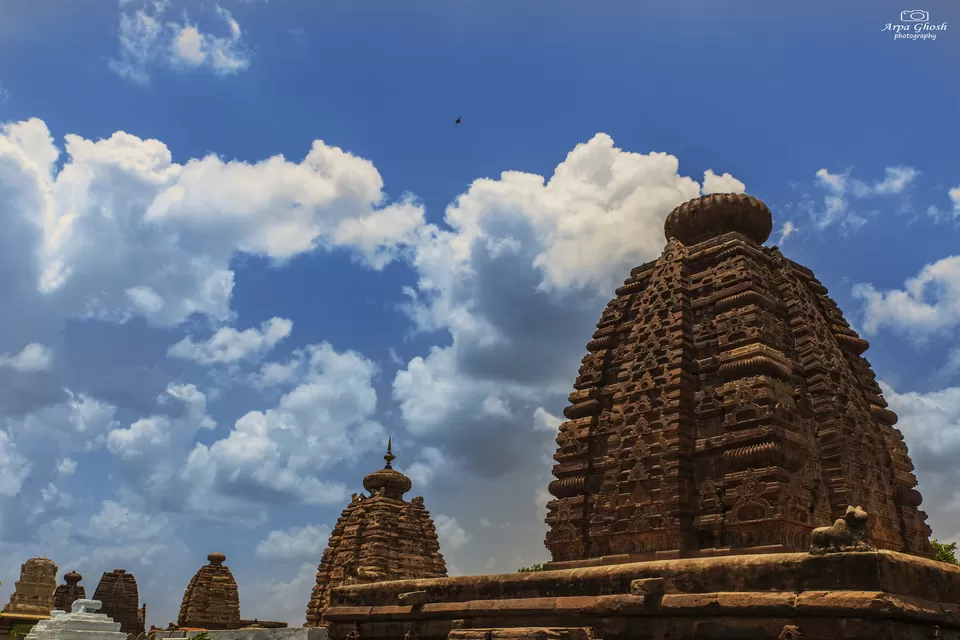 The journey to Alampur is quite scenic. We reached Alampur around 11am. The Temple compound has parking provision. We parked our car and walked down to the Temple. A preliminary research on internet helped me to gather information about the temple. There were inscriptions about the Temple in Telugu, which I couldn't read.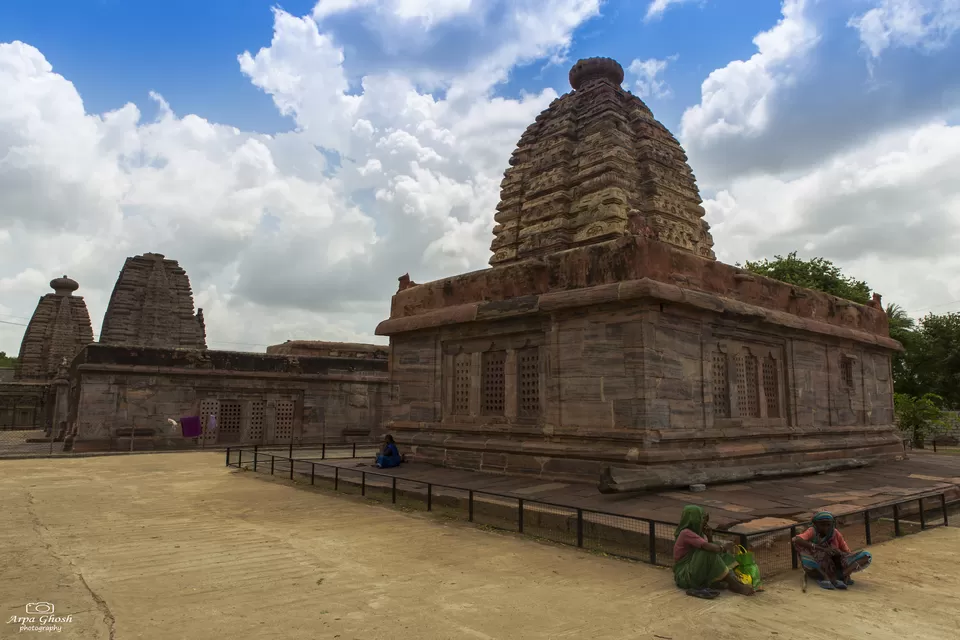 Jogulamba Temple is considered the 5th Shakti Peeta among 18 shakti peetams in the country, where it is believed that the upper jaw with tooth fell in this place. The temple has beautiful architecture. Photography is not permitted inside the temple premises.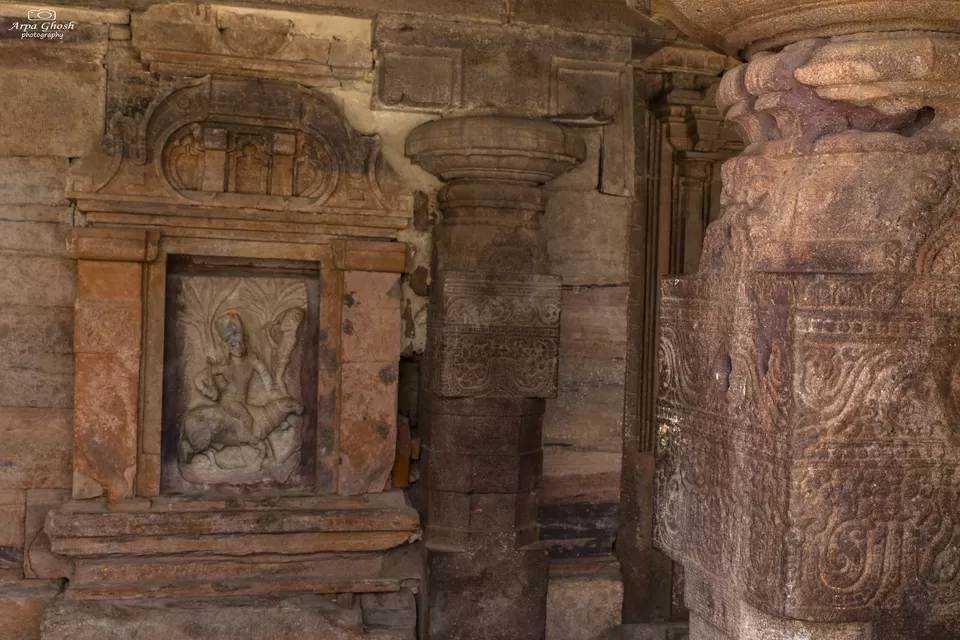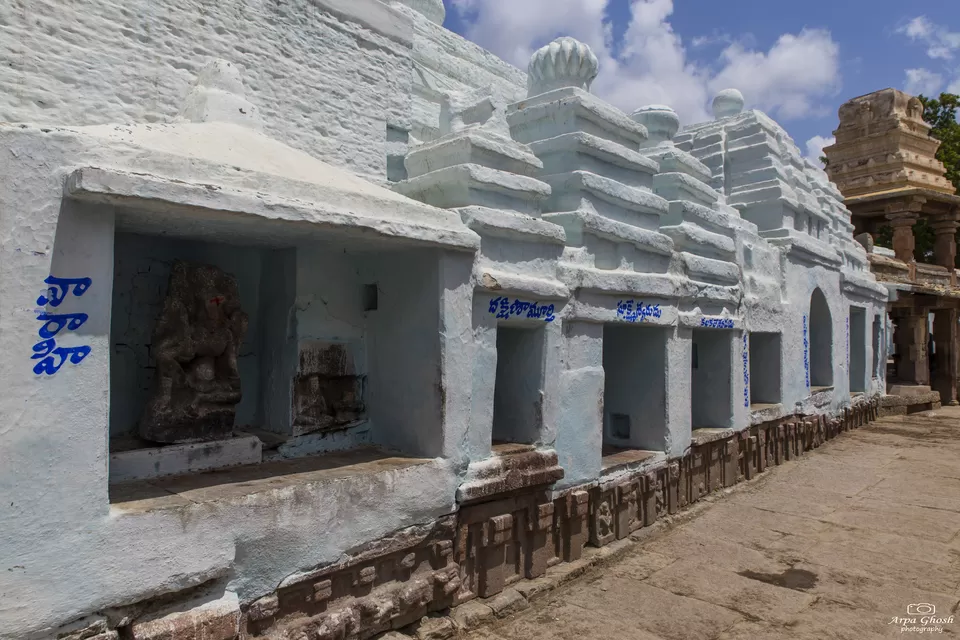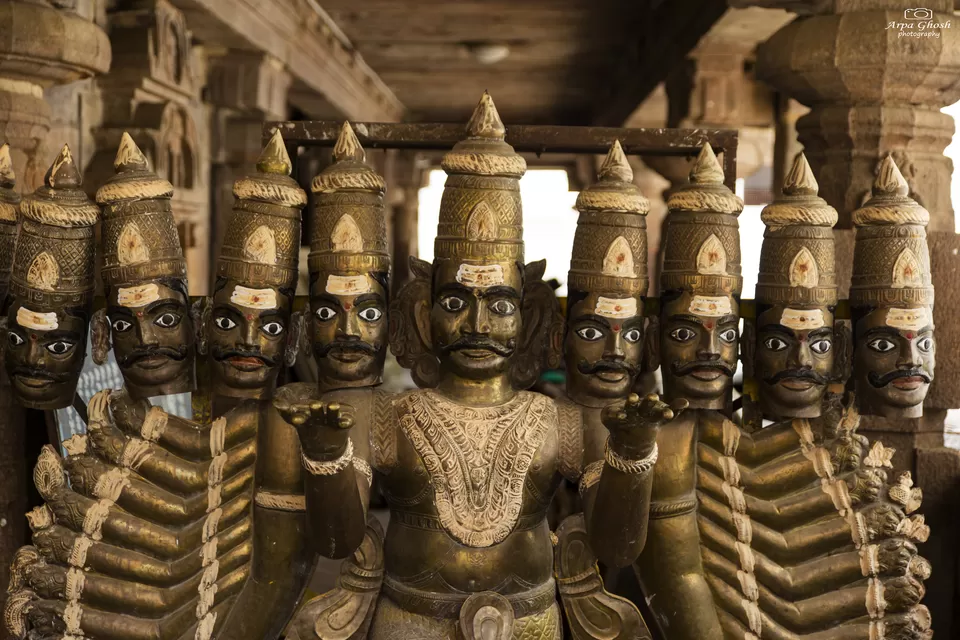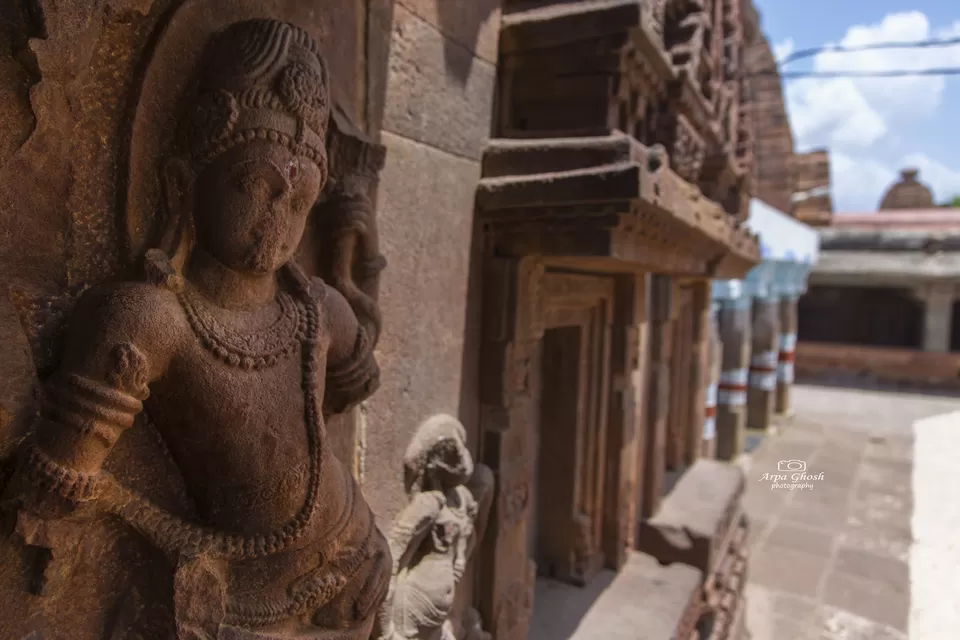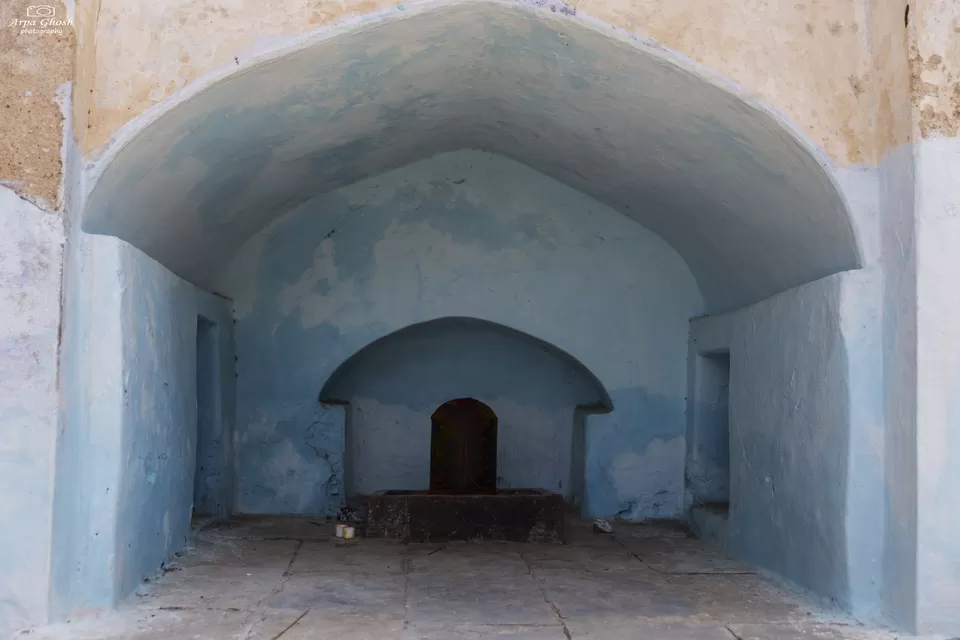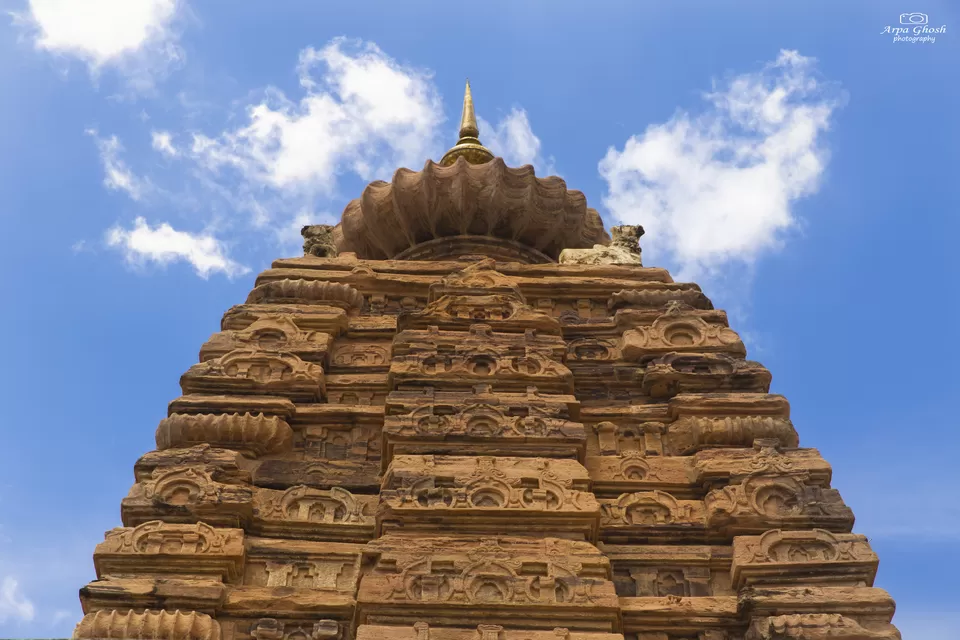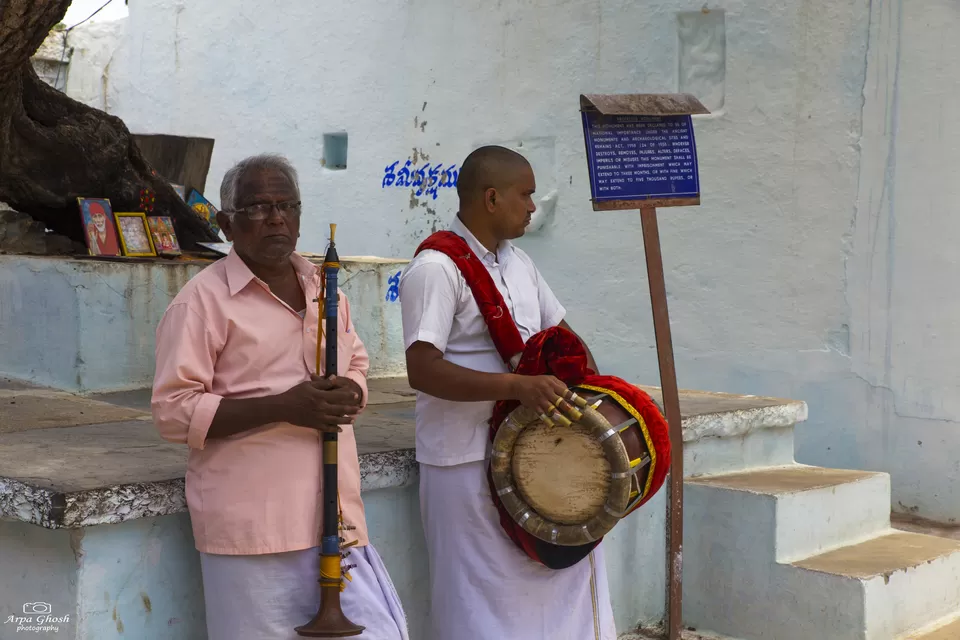 Jogulamba Temple has the Navabrahma Temple adjacent to it. The Navabrahma consists of nine temples dedicated to Lord Shiva. It is said that these temples were built by the Badami Chalukya rulers, who were great patrons of art and architecture. The temple is also well known for its architectural heritage. The Navabrahma temples are present on the left banks of the Tungabhadra River, enclosed in a courtyard. The Nava Brahma temples are Taraka Brahma, Swarga Brahma, Padma Brahma, Bala Brahma, Garuda Brahma, and Arka Brahma, Kumara Brahma, Veera Brahma and Viswa Brahma.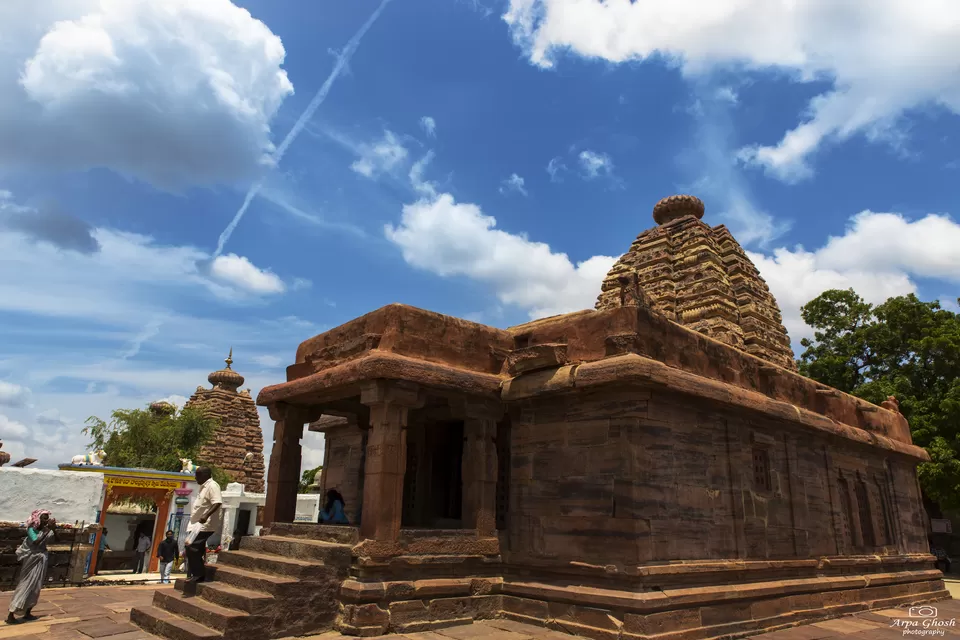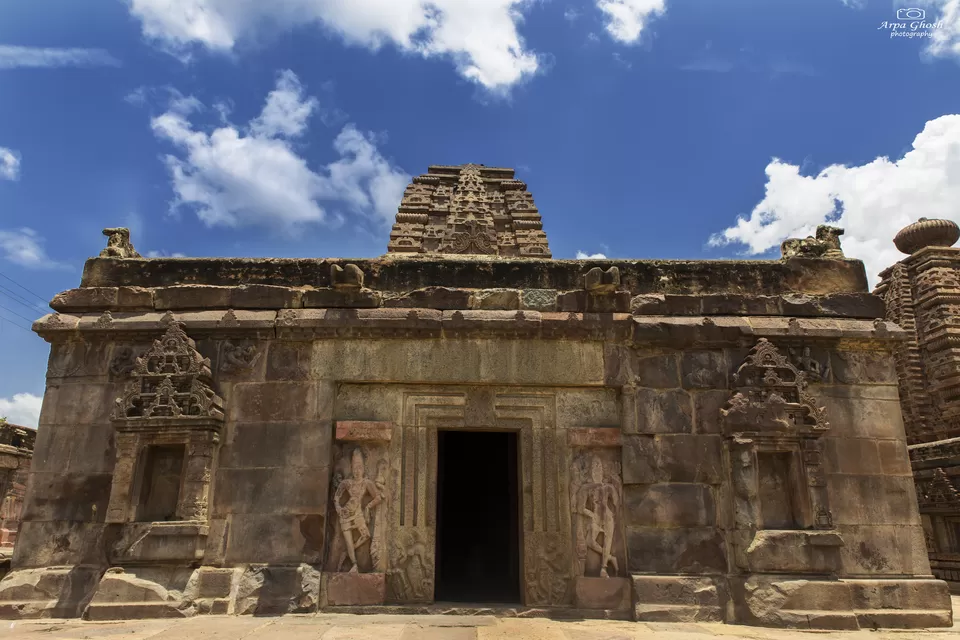 There are different legendary stories attached to the Temples. According to a popular legend there was a great saint in 6th century called Rasa Siddha who had the power to convert base metal into gold and he was considered close to Chalukya king Pulakesi II, instrumental in constructing the temples called 'Nava Brahmas'. According to the legend, the nine names of Siva are actually the names of medicinal herbs put forth by Rasa Siddha and there are nine temples here. The Siddha Rasarnavam is a tantric work, which states that if upasana is performed as per the prescribed Tantra, then Mercury oozes from the Linga of Bala Brahma, Thighs of Subramanya, Navel of Ganapati, and Mouth of Mother Jogulamba, which can be converted into Gold by using the medicinal herbs. [Information as gathered from Telangana Tourism website]. Photography was allowed in the Nava Brahma Temple compound. As you go around the Bala Brahma Temple, you will be amazed by the detailed architectural skill of Chalukyan dynasty, which is standing still over centuries.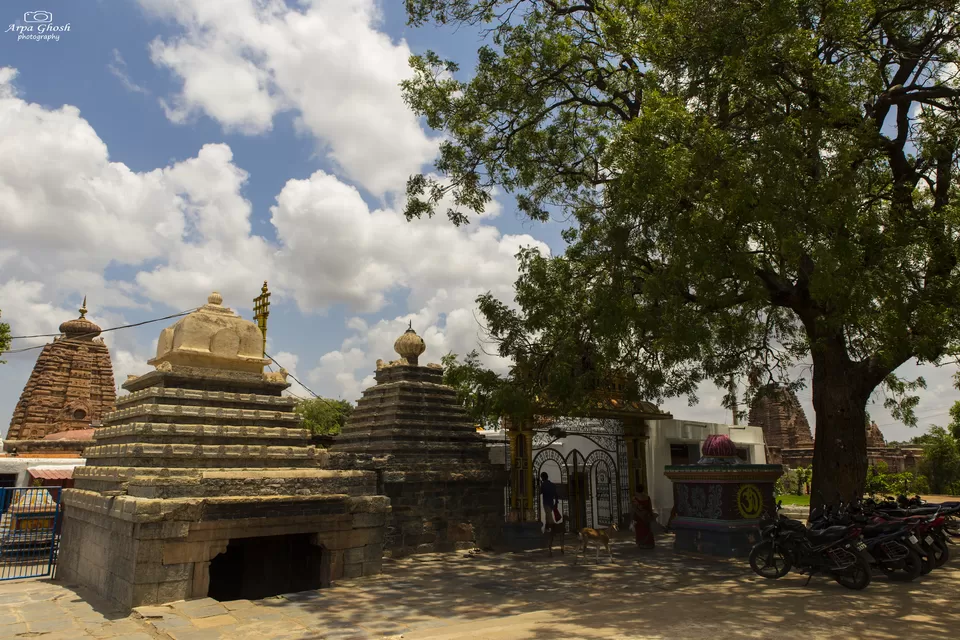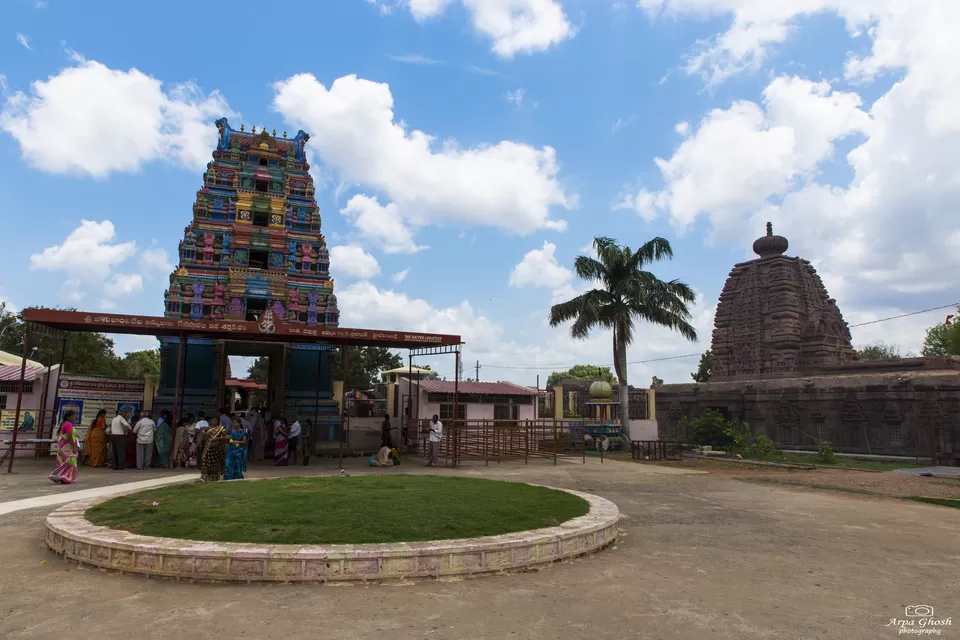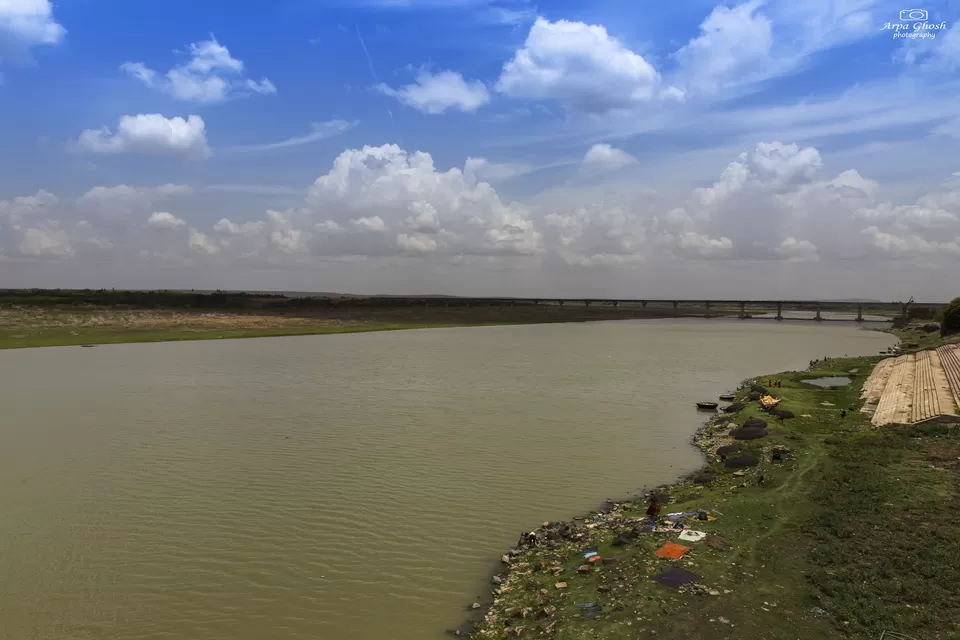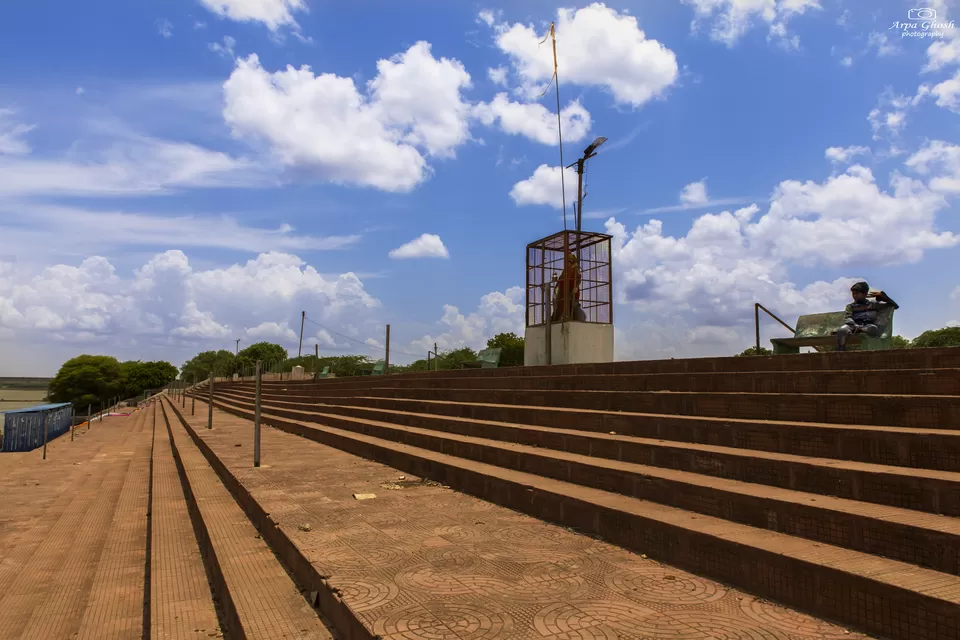 The Temple is open all days – 7am to 1pm; 2pm to 8:30pm. Hotel Haritha, Alampur is quite close to the Temple. One can stay there for visiting the Temple.
As we had to head to Orvakallu, we couldn't afford to spend long hours. Having spent nearly 2-2.5 hours in the abode of peace, Alampur, seeking the divine blessings of Goddess Jogulamba and Lord Shiva and enjoying the beauty of river Tungabhadra, we left for Kurnool.
Head to Alampur for a spiritual escapade!
Frequent Searches Leading To This Page:-
telangana state mahabubnagar district, alampur temple in telangana, hotels in alampur telangana, temples in telangana and andhra pradesh, ancient temples in telangana