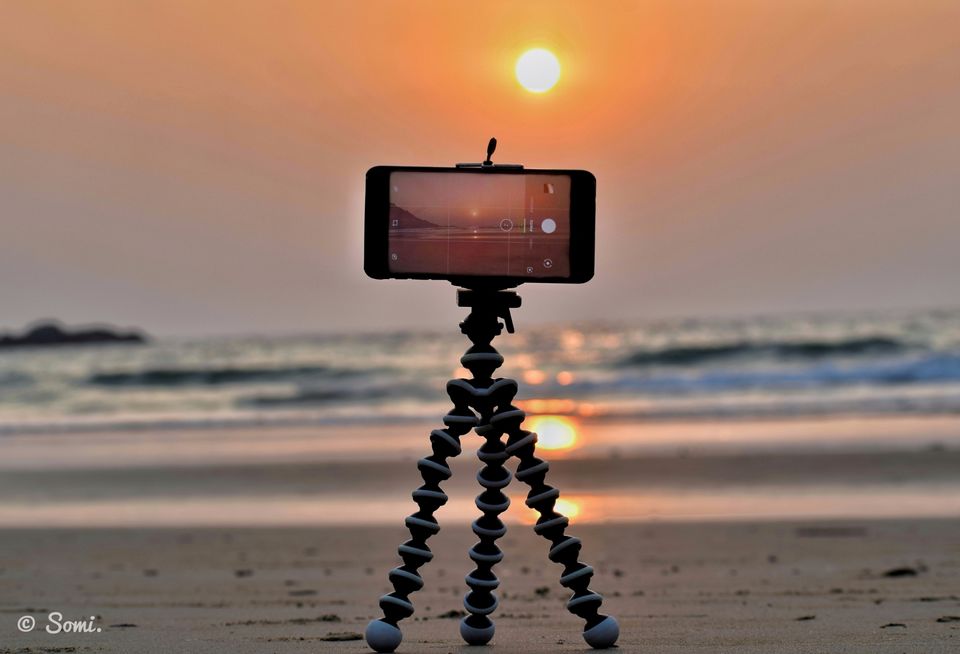 Not just the beautiful coast of Arabian Sea, Snapy Bars and Uber cool Parties out there, Gokarna hides many treasures for its tourists. Even though it is one of the smallest towns on the west coast of India, it is one of the most popular due to its rich heritage, warm and friendly people, tropical climate and scenic beaches
It all started with the last moment plan, we, a group of 5 friends started exploring options to spend the weekend holiday and ended up choosing Gokarna. Later, 7 more of our friends joined the trip. After getting confirmation from everyone, we booked or Bus tickets and resort, one week before. Since it was peak time, most of the famous resorts were booked, but we managed to book one fine resort at an affordable price.
Day 1:
After travelling through few kilometres of narrow bending roads of the highway, we finally reached Gokarna early morning around 7:30 AM. The bus drops you at the Gokarna check-post that is near the town. We all freshened up in a restroom near the bus stop, had our breakfast and headed to our resort for check-in. View of the beach from resort balcony was mesmerizing. Our day 1 plan was beach hopping. We all got ready with our backpacks for beach hopping and trekking. The plan was to start early, from wherever you are, plan to start at Gokarna Beach and end the trip at Half Moon Beach, following this route will ensure that in the evening you end up at a slightly populated part of Gokarna and easy exit back to your stay or for dinner at the cafes. Another point to note is that you can experience a great sunset from the Beach.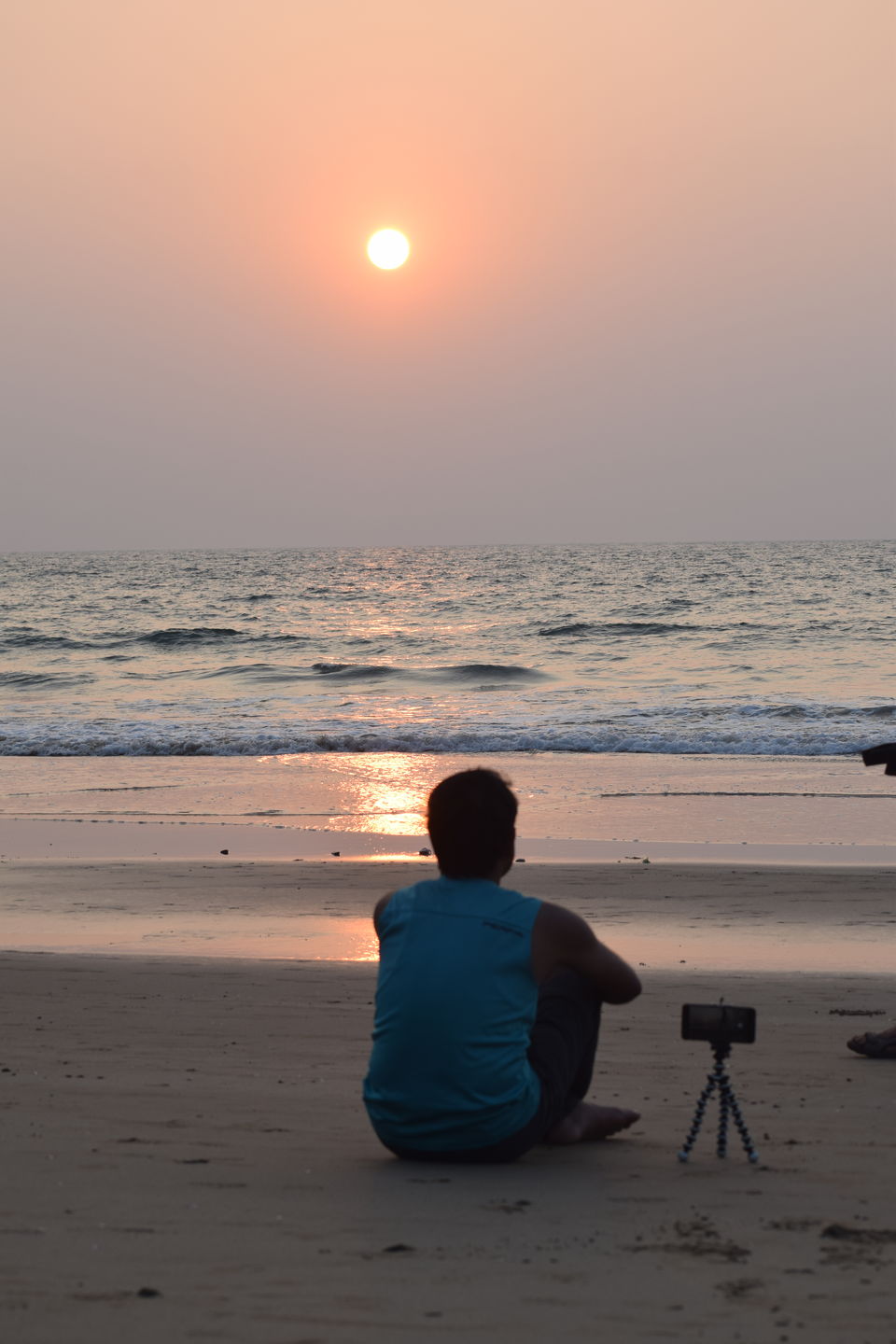 After 2 hours of trekking, covering Gokarna Beach, Kundle Beach, Om Beach and Half Moon Beach, we all got tired. Some of us chose to have a bath to get rid of scorching heat, and some of us chose to relax under the tree and enjoy the beach view. After spending quite a good time there we headed to Kundle Beach for lunch. We ventured into one of the many cafes/shacks near to the shore and ordered local cuisines. The price of dishes are almost the same in all the cafes here- about 100 – 120 per person. You can totally soak up the vibes of the beach, facing the sea waves, while checking out the various activities carried out along the beach. You can see various performances with no boundaries here – people having sunbath, doing yoga, some doing namaz, some jogging along the shore, some playing a musical instrument. In the night, we all are in a party mood, we had our dinner in one of the cafes near the Kundle Beach, then some of us played music, jokes, played UNO cards.
Day 2:
We all woke up 'Early', had our breakfast and headed to one of the bike renting shops. The plan for day 2 was to visit Yana Caves, waterfalls and Paradise Beach. We started at around 11 AM to Yana Caves. The roads to Yana was not so good as repair work was going on. After having a bumpy drive we reached Yana. Yana, is not so renowned, probably you find no such a tourist crowd. Yana temple is built inside a natural open cave with pitch black rock formation in a very unusual form. It is indeed a very nice experience of limestone caves in vivid forms. From Yana caves, you can trek for 3 kms to Vibhooti falls or you can take the road route as we did. Luckily the water flow was high on the day we visited as it was pouring down continuously on that day. Once you see the greenish blue water in the pool, you will forget all cautions and you will just dive in like a fish to enjoy the cold in the scorching heat. If you are visiting Gokarna then these places are a must visit places. After spending quite a good time there we went back to Paradise beach to witness Sunset. We all clicked a lot of photographs there. It was late evening, and we all headed back to the bus stop as our bus was at 8 PM.

Unlike Goa, it is a very calm place and one can spend his or her day here in peace at the beach or cottages. And not to mention, there is a fair amount of adventure sprinkled in as well with exciting beach treks and camping.
Best time to visit:
The ideal time to visit Gokarna is between November and March. The weather during this period is warm and sunny while the evenings are balmy. However, if you love monsoons, the period between May and September is suitable. The rains cast a misty lush green blanket over the city making it the perfect time to experience the beach life.
Things to Take:
Light clothing, sunglasses, hat, sunscreen, flip-flops, party shoes, beachwear and a power-bank. Don't forget to carry your driver's license, you'll need it to rent a car or bike to travel around the Gokarna.