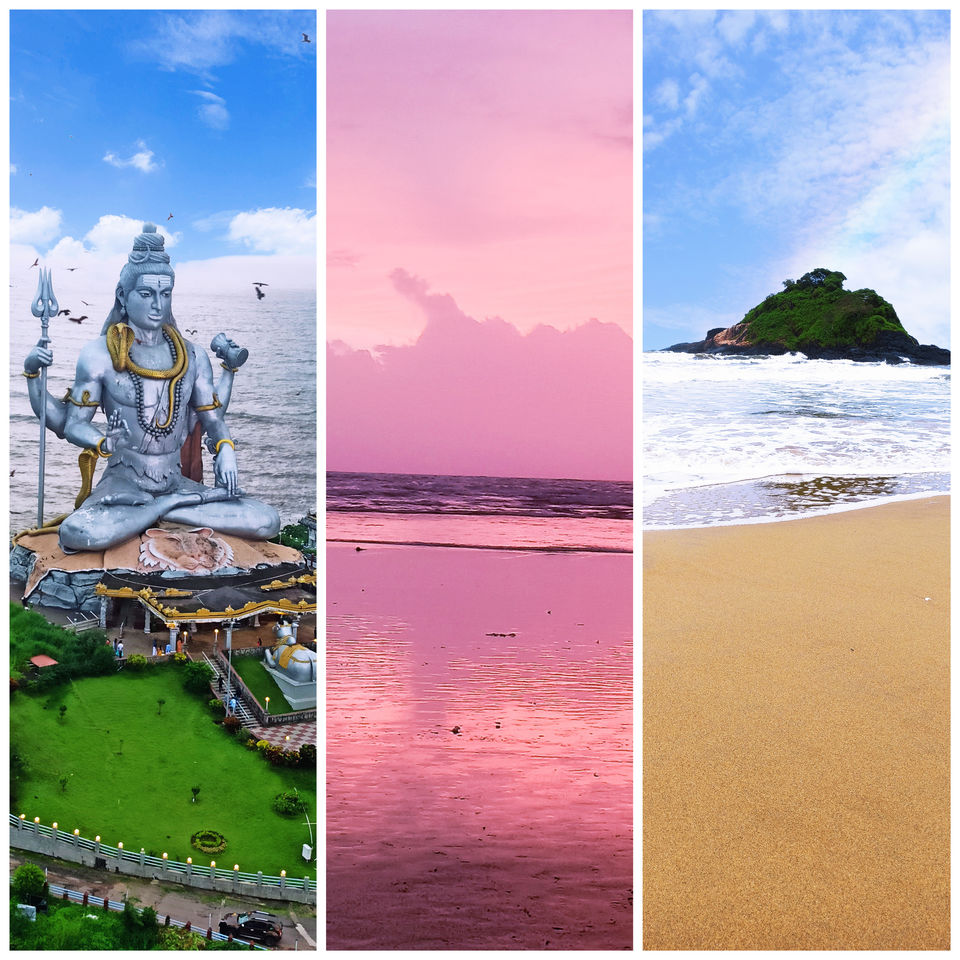 I was bored at home due to lockdown and was thinking of a trip. That's when Murudeshwar and Gokarna hit on my mind. I had seen the beautiful Siva statue of Murudeswar in pictures and I always wanted to visit there. We had long weekend for Ganesh Puja and I took that opportunity to visit these gorgeous places. Initially the plan was for the above two places, but then we did not get any decent hotel in Gokarna as it was a long weekend. While searching for hotels, I got suggestion of a hotel in Karwar in Yatra.com. That's when I thought of adding Karwar as well in my trip plan. And I did not regret my decision. I had pre-booked the hotels in Murudeswar and Karwar. These places can be reached by overnight buses and trains from Bangalore. But we chose to go by a taxi so that we can roam around easily, which costed us around Rs.22k/- for an Innova with Rs.14/- per Kilometer.
So the trip plan as below:
Bangalore>Jog Falls>Murudeswar>Yana>Gokarna>Karwar> Bagnalore
Day1- Jog Falls, Murudeswar
Day2- Yana Caves, Gokarna
Day3- Karwar
Hotels as below:
Night 1 - RNS Residency, Murudeswar - Rs.3000/night with Breakfast, Sea Facing room
Night 2 &3 - Sai International, Karwar, Rs.3000/night without Breakfast
We started from Bangalore on Friday morning by 6.30. We took the Hiriyur-Shivamoga route as we had planned to visit Jog falls. The total distance was about 500 Kilometers. Our first stop was around 9:30 for breakfast. Then we visited a dam named Vani vilas dam as suggested by locals. They say we can see India map in the aerial view of the dam. This was beautiful, but due to covid restrictions it was partially opened. Well, the next stop was Jog falls where they were asking for vaccination certificate, which I checked online before travelling. They were checking this at the entrance itself.
Jog Falls are located in the Shivamoga district of Karnataka at about a distance of 380 kilometers from Bangalore. The Western Ghats gives rise to the Sharavati river that plunges from a height of 829 feet in four magnificent cascades named Raja, Rani, Roarer and Rocket. During monsoon, one can see a breathtaking view of the falls with rainbows coming every now and then. We were lucky enough to witness this wonderful sight. It is one of nature's splendid masterpieces located in the Western ghats with lush green surroundings, that provide a scenic backdrop. There are steps to go down where the fall touches the ground, but we did not go there as it was rainy season and assuming that the steps might be slippery. I had read about Jog falls in geography when I was in school. Finally I got the opportunity to witness the nature's wonder. And trust me , this place will not disappoint anyone.
Then we started for Murudeswar and reached by 5 PM.
There are four main attractions in Murudeswar as below -
1. The Gopuram
2. The main Temple
3. The Shiva statue and the cave below
4. The beach
The hotel was located inside the temple premises. We checked in and headed towards the temple immediately, to watch sunset view from the Gopuram. There is a lift which takes to the 18th floor, from where we can have the view of the famous Shiva Statue, the sea, the city. It was amazing. We took some gorgeous pictures and then came down.
Then we visited the cave and the Shiva statue. There is a separate entrance to this. There is cave just beneath the statue and they have depicted the story of Murudeswar temple beautifully there. The story goes like this: It was when Ravana wanted to get the Atmalinga of lord Shiva to be immortal and invincible. He started doing "Kathor Tapasya" to please Lord Shiva. Meanwhile Maharshi Narada informed Lord Vishnu about this and asked him to change the mind of Ravana and hence when Lord Shiva appeared in front of Ravana, he asked for Devi Parvati instead of Atma Linga. Then Lord agreed and went. When Ravana was returning home with Devi Parvati, she showed him her Kali Avatar and told him that he has been deceived and she is not the real Parvati. The real Parvati was in Patala lok. So he went to Patala lok and married Mandodari assuming her to be Devi Parvati. But he started praying Lord Shiva again for Atma Linga and this time he got it, but with a condition of not keeping it down till he reached Lanka. Again Narada Muni visited Lord Ganesh and asked him to stop Ravana. While nearing Gokarna, Surya Dev was asked by Lord Vishnu to disappear pretending to be evening. Ravana being a man of rules had to perform his evening rituals, but was worried on how to do it with the Atma linga in hand. Then Lord Ganesh appeared in front of him as a child and told him to handover the Linga to him. Ravana informed him about the condition, but him being clever told he would only call him thrice before he kept it on the ground. But as expected, by the time he came back the Linga was on the ground. Ravana was very angry to see this and tried to pull it, but due to his immense power the Atma linga was split in to five parts named as below.
1. Gunavantheswar
2.Dhareshwara
3. Sajjeswar, Karwar
4. Gokarna
5. Murudeswar
Then we called it a day.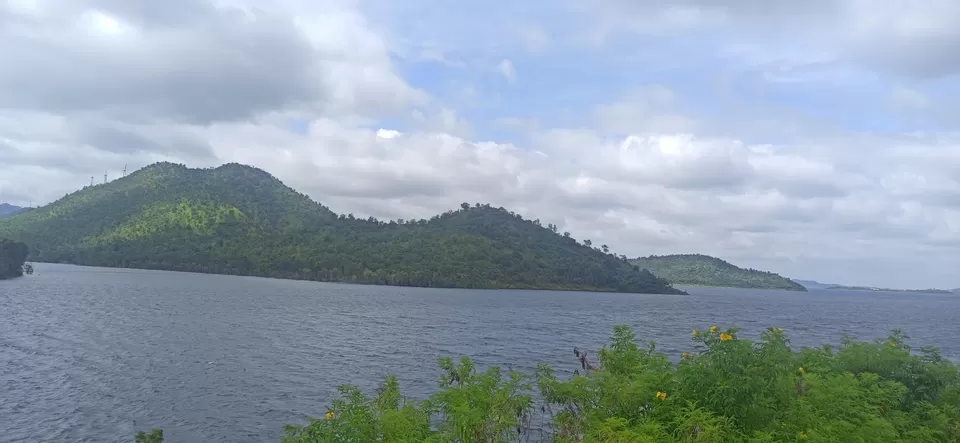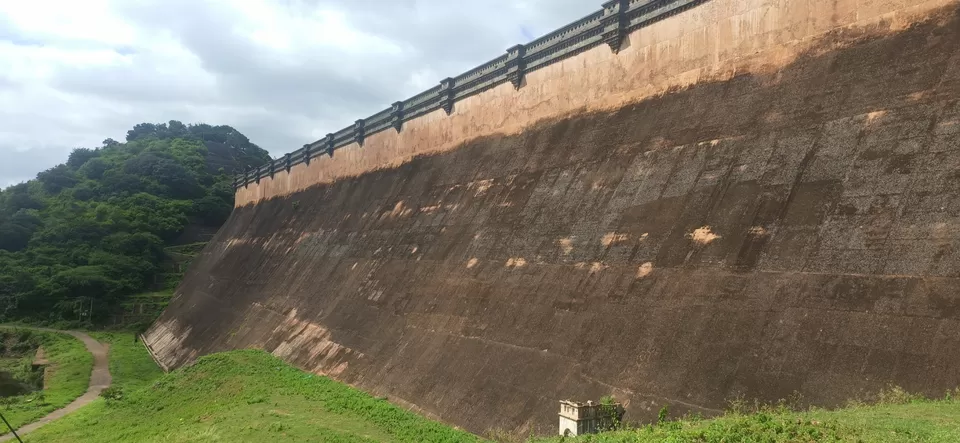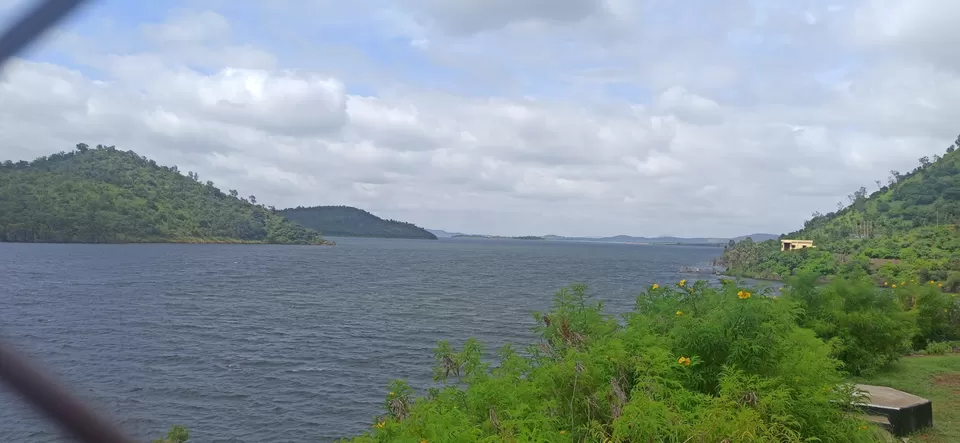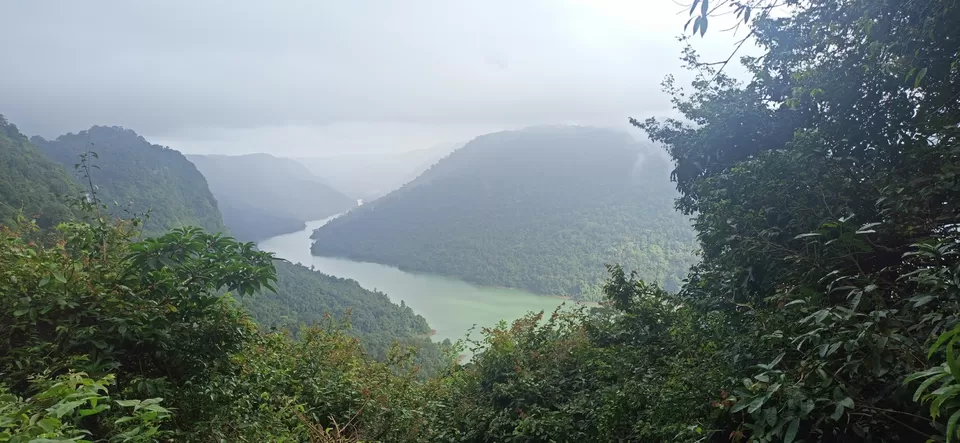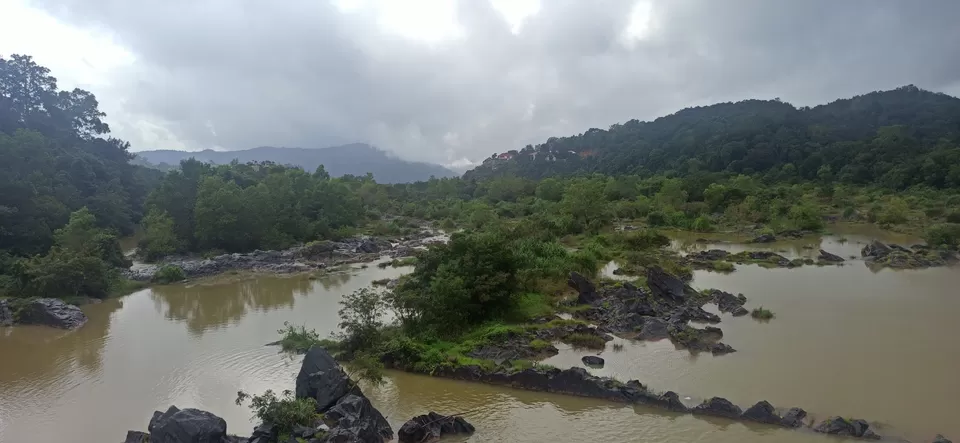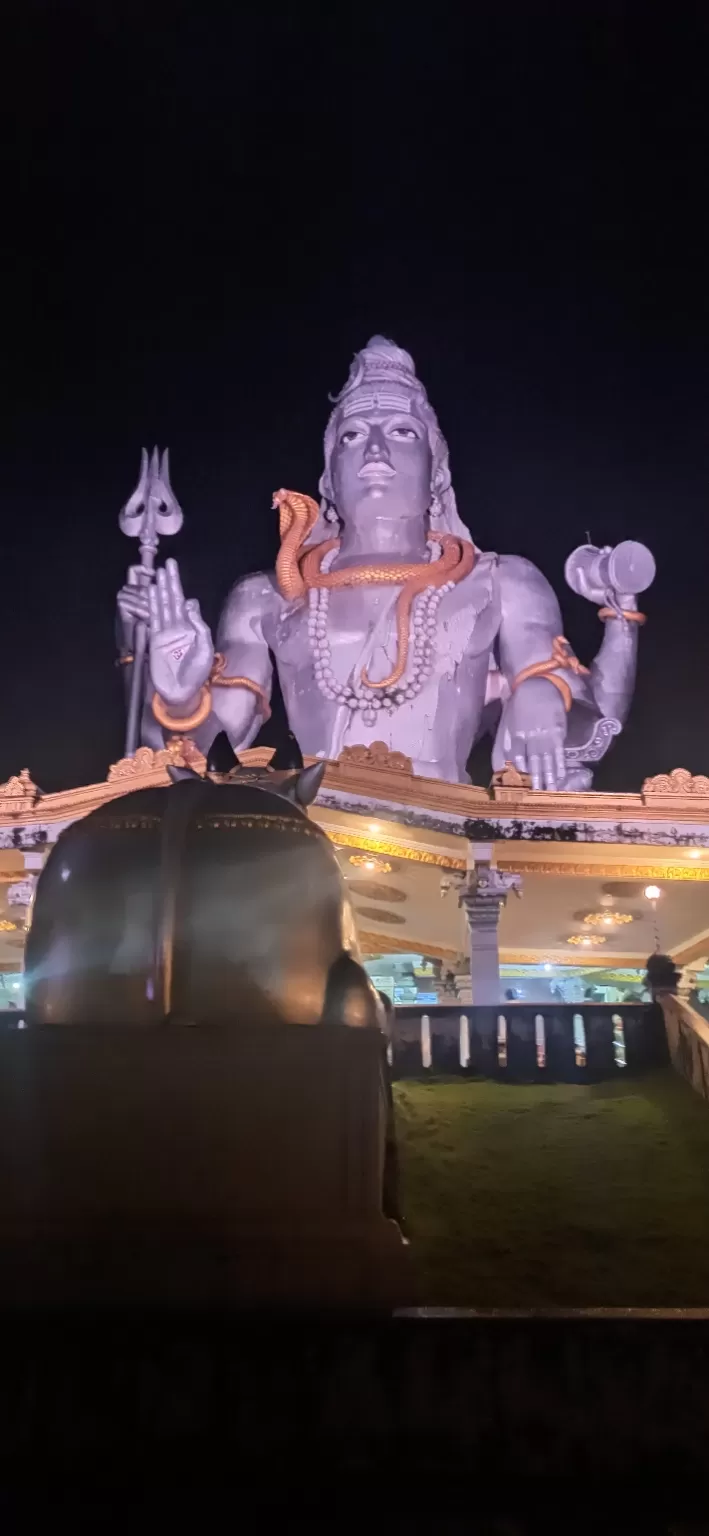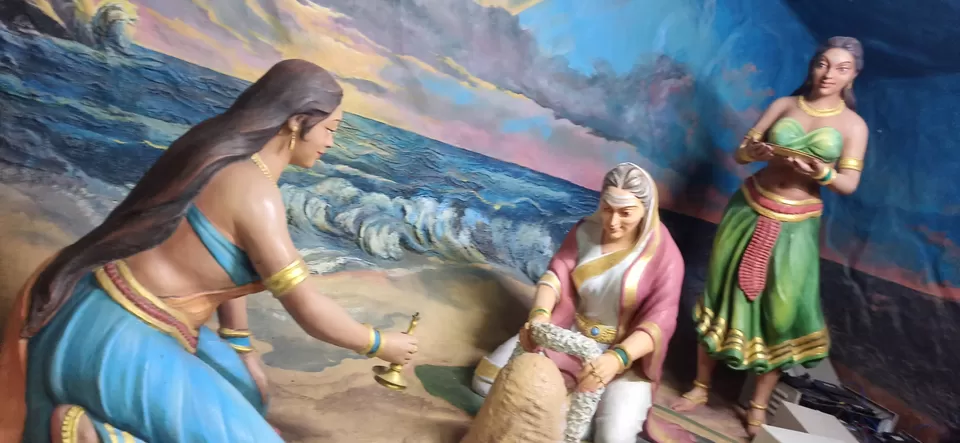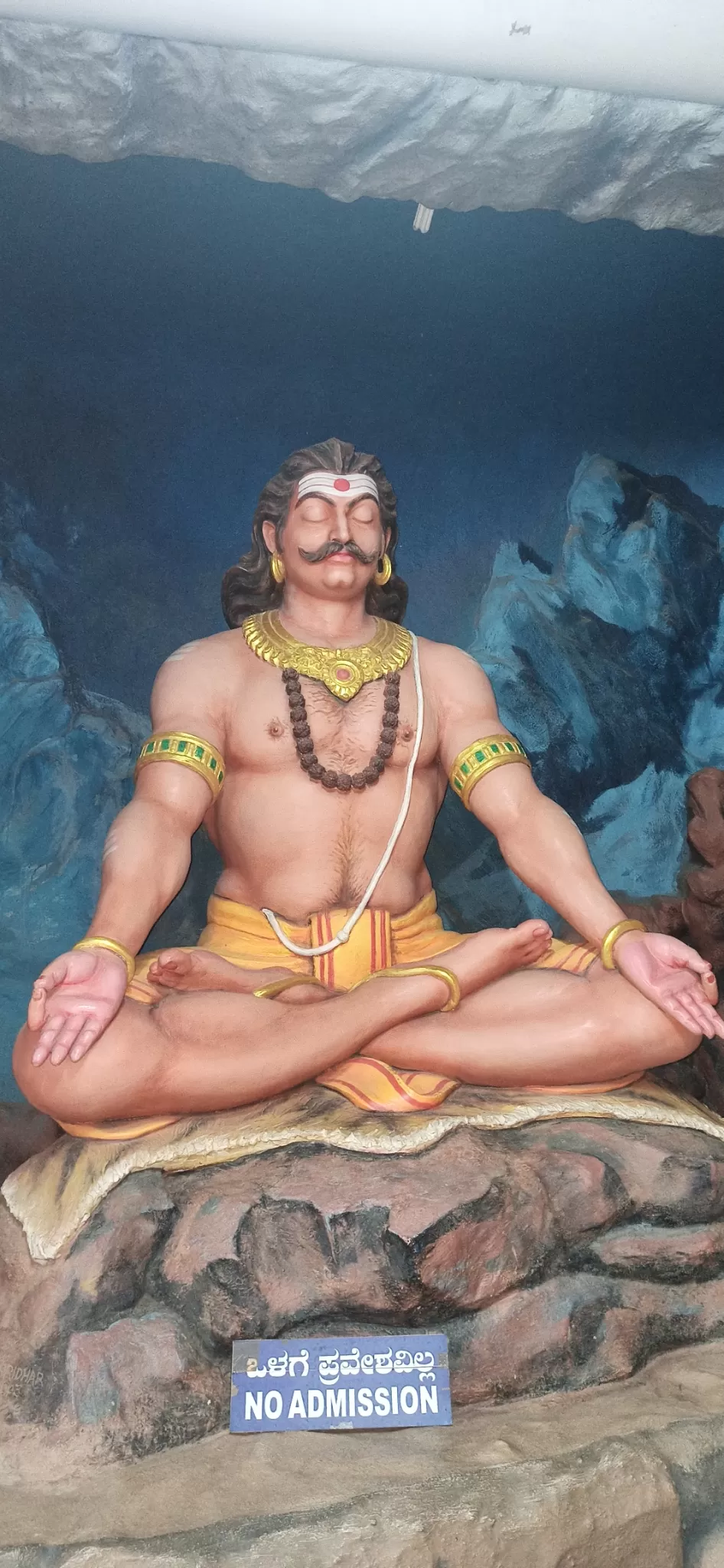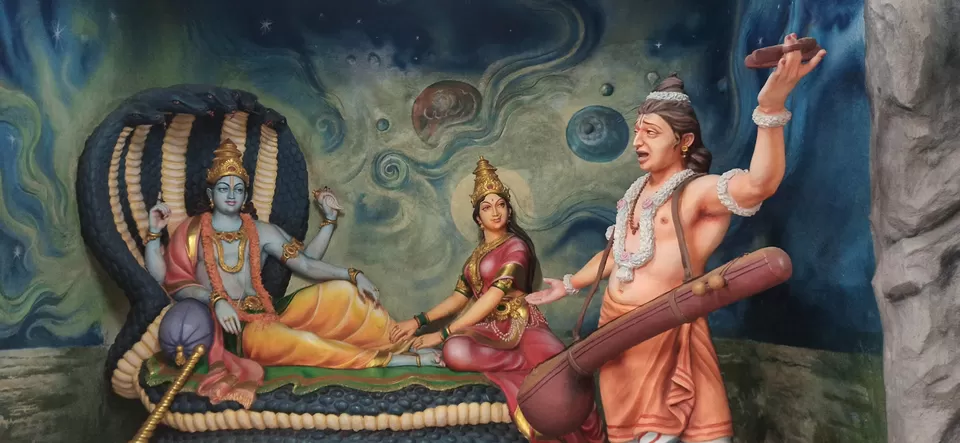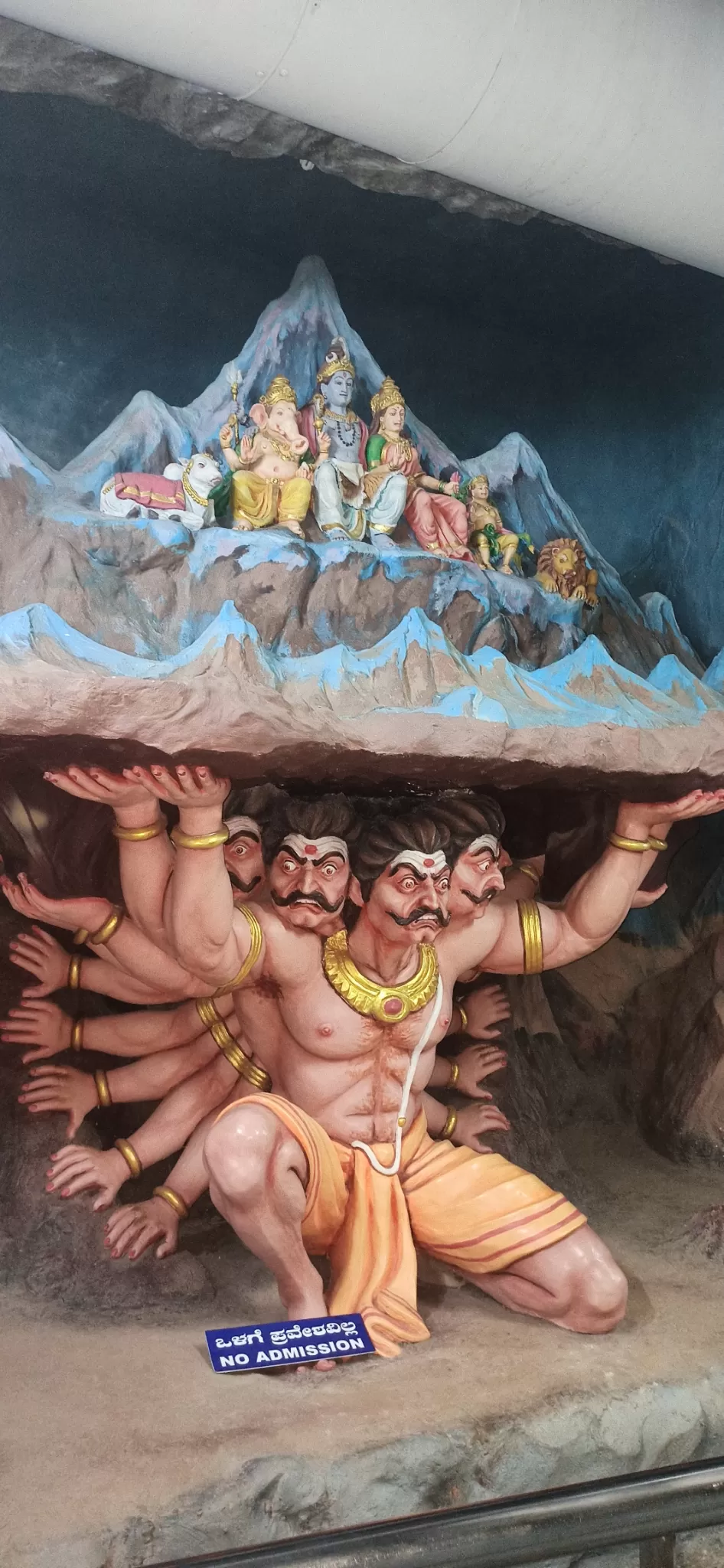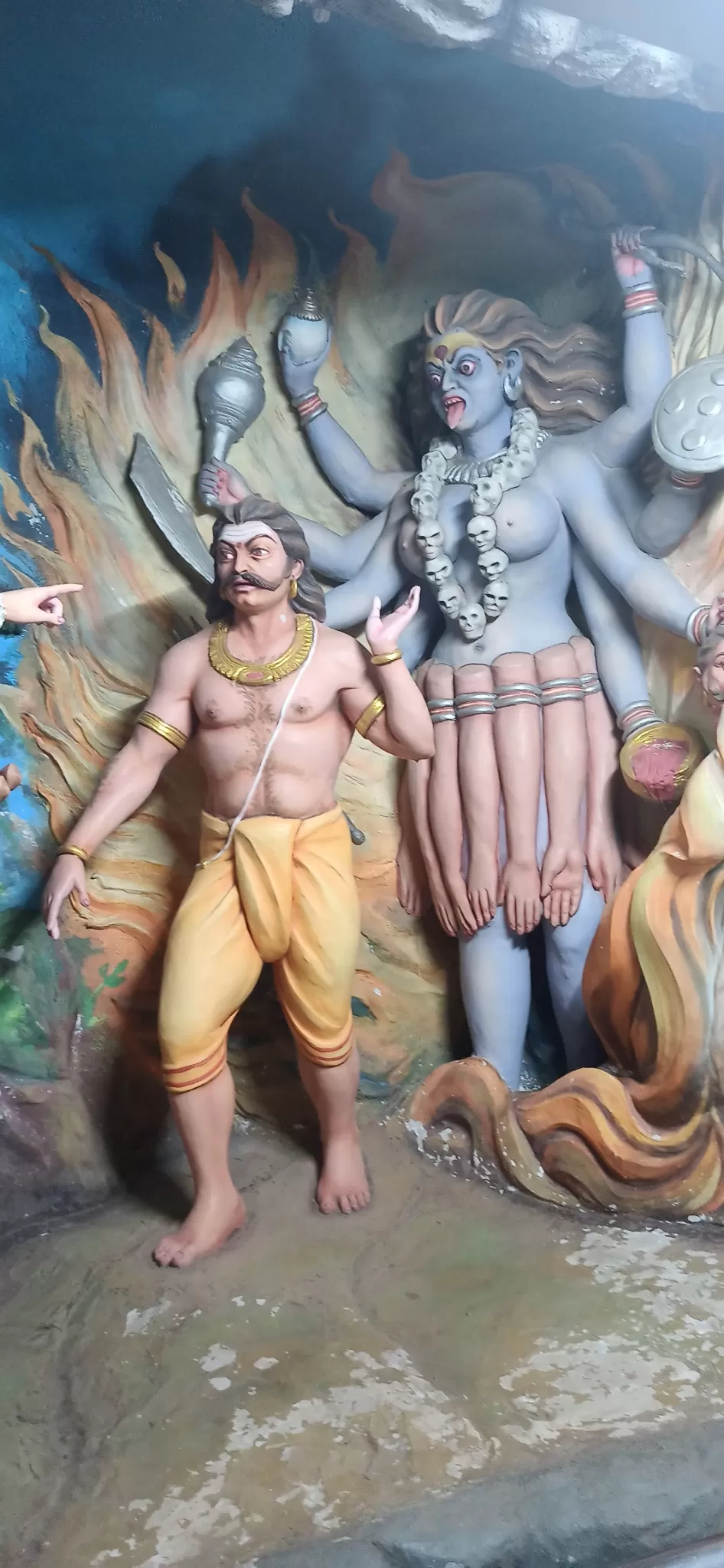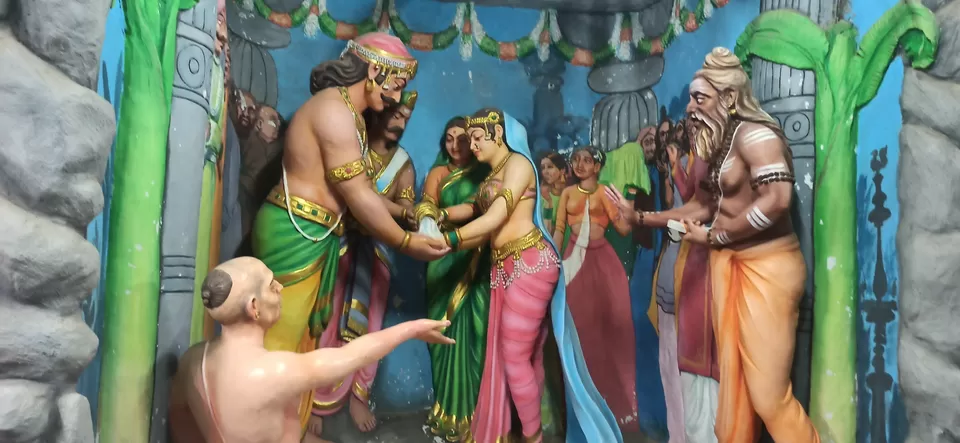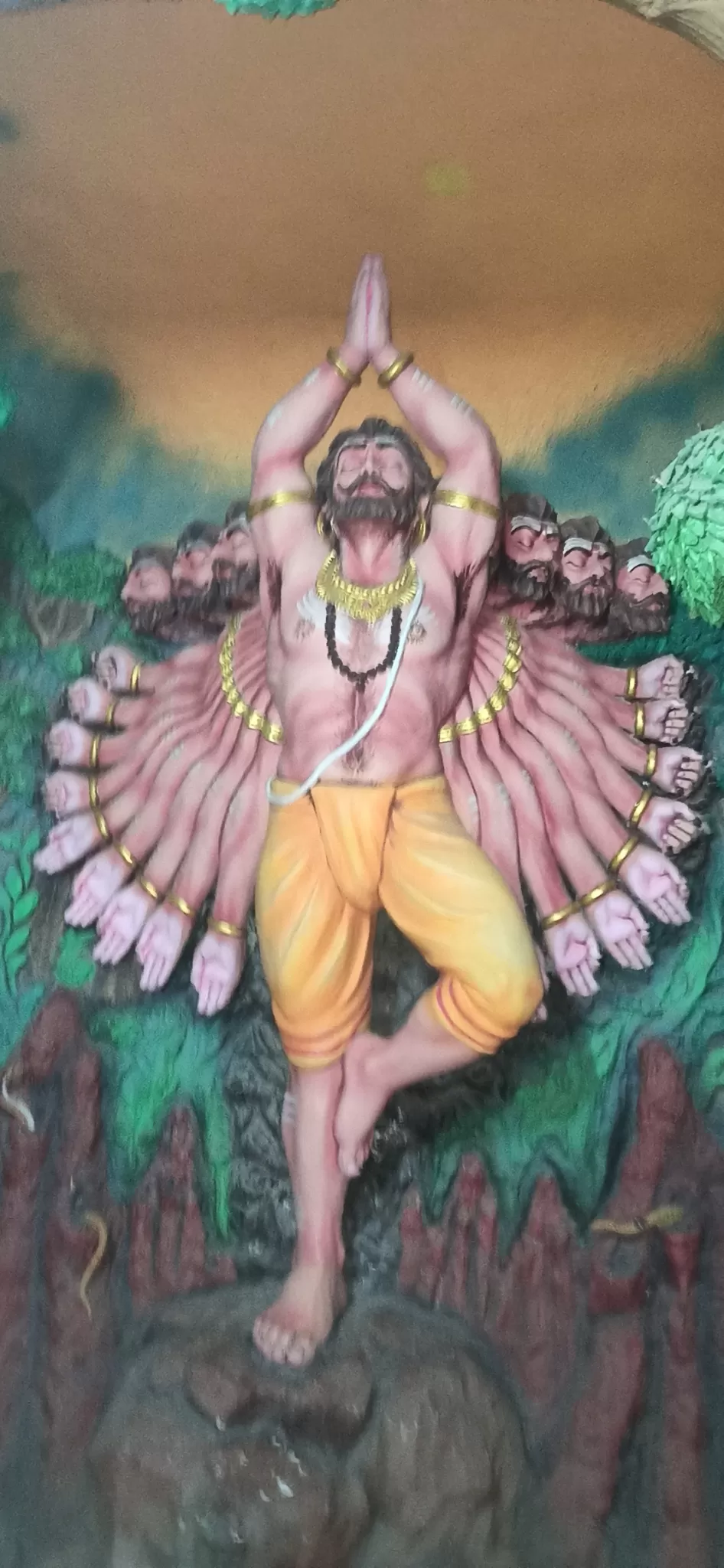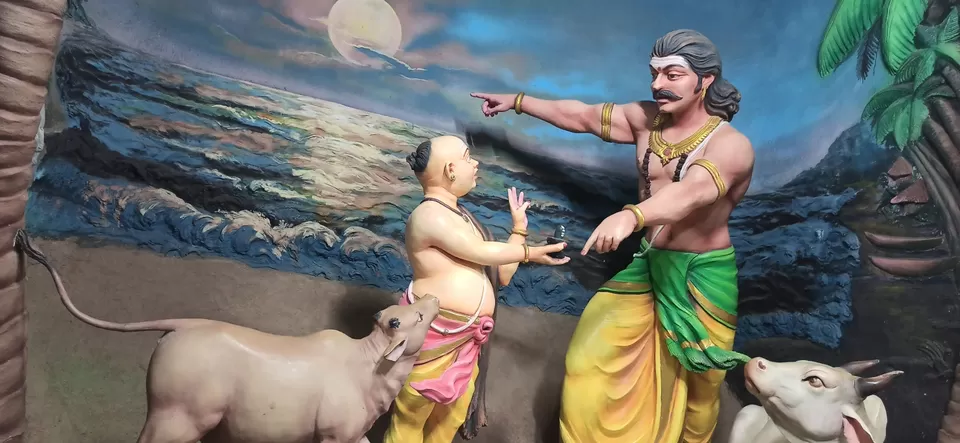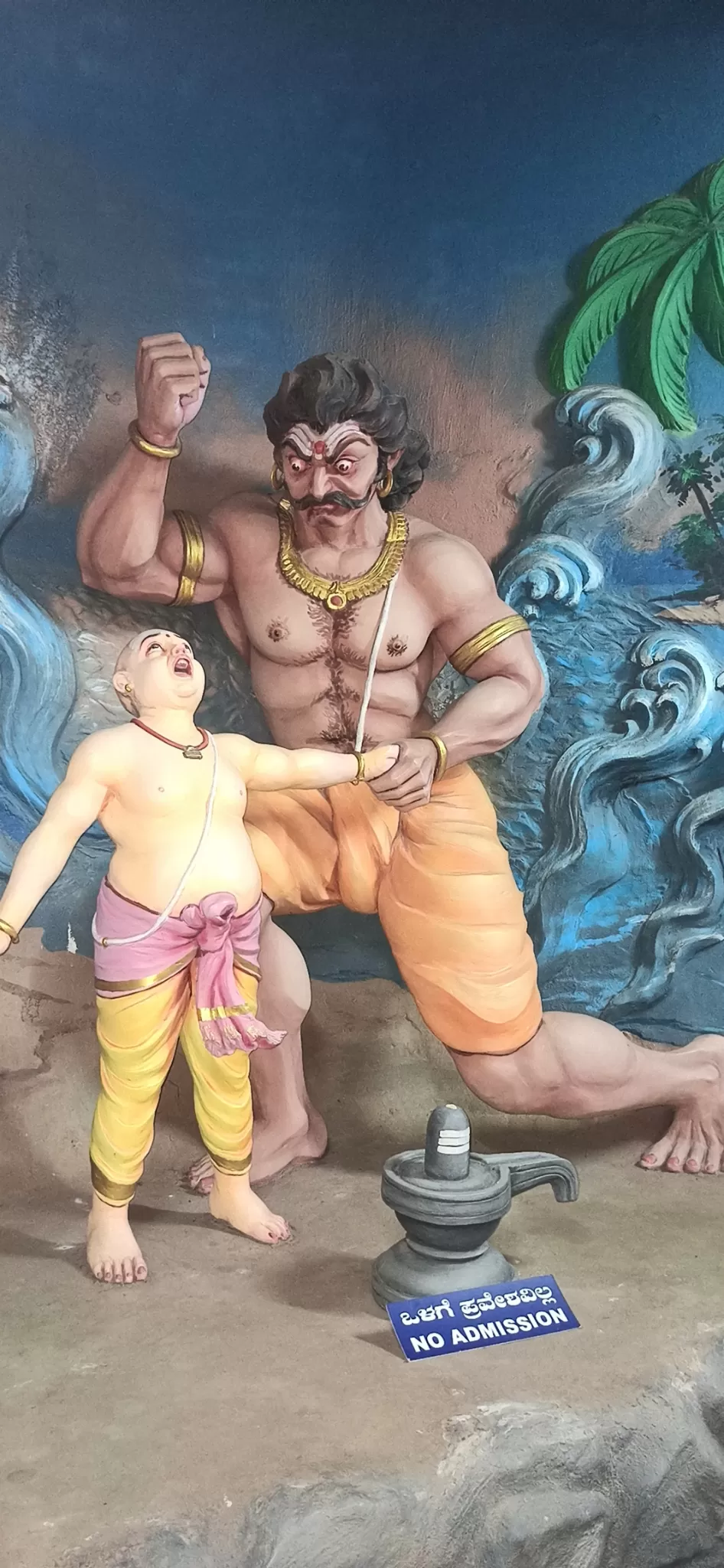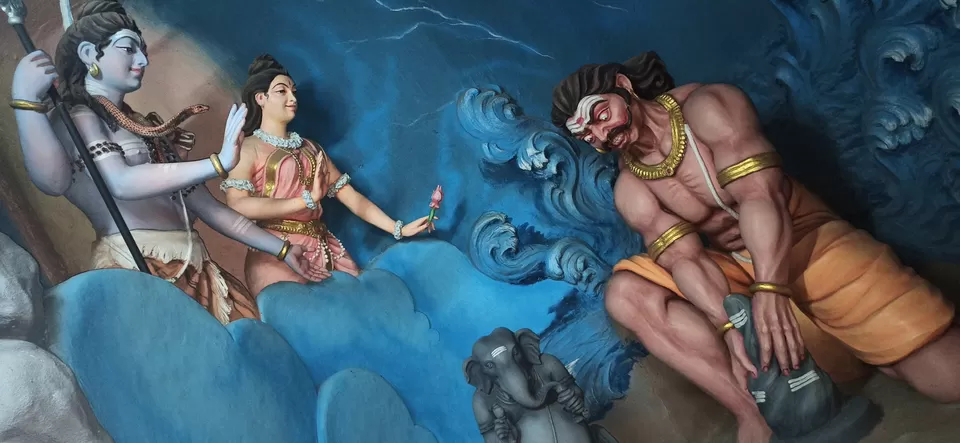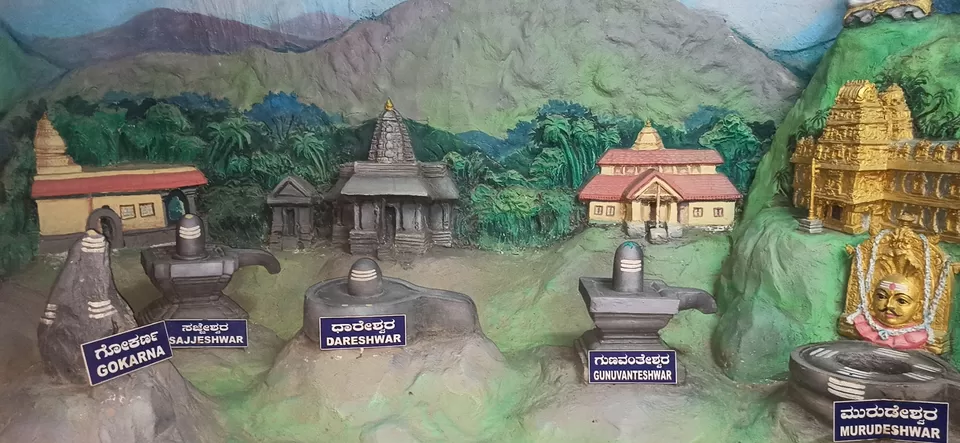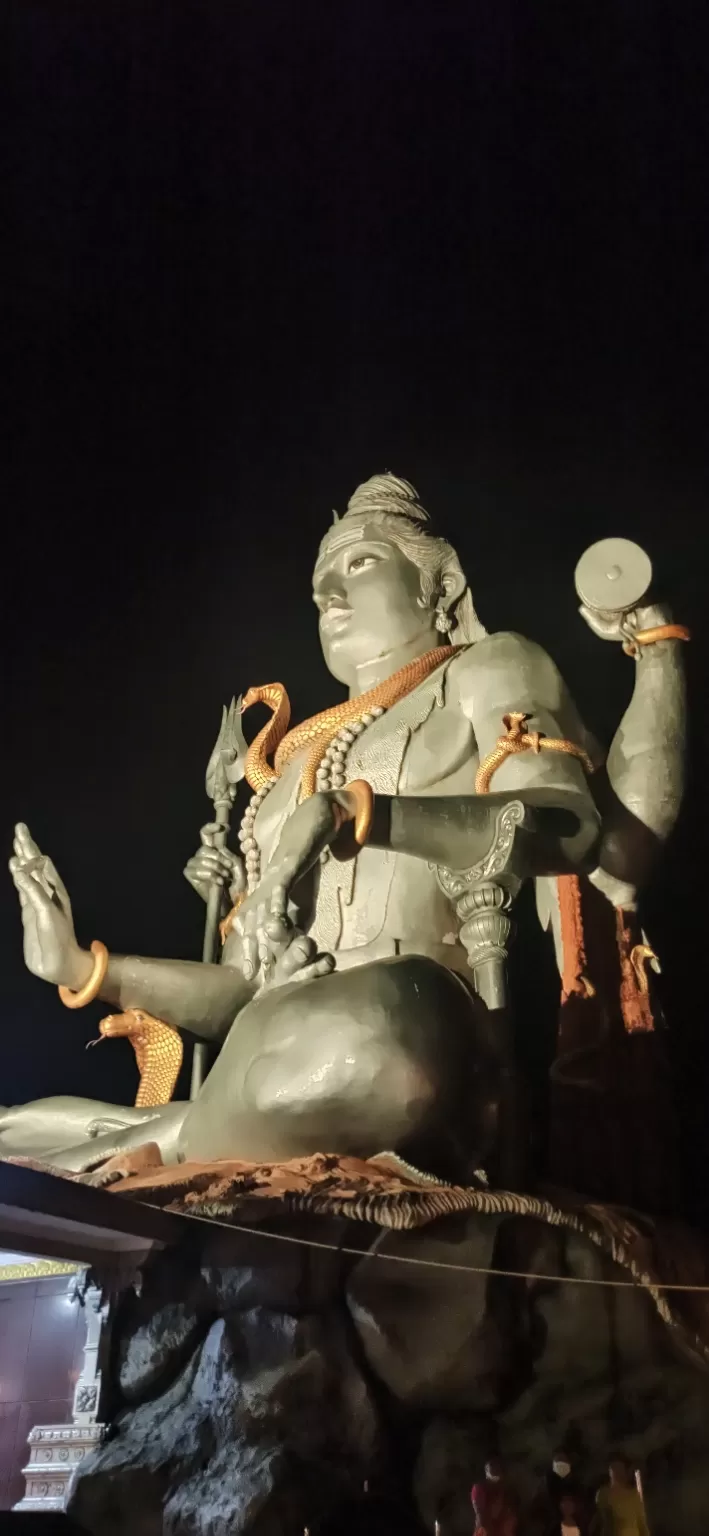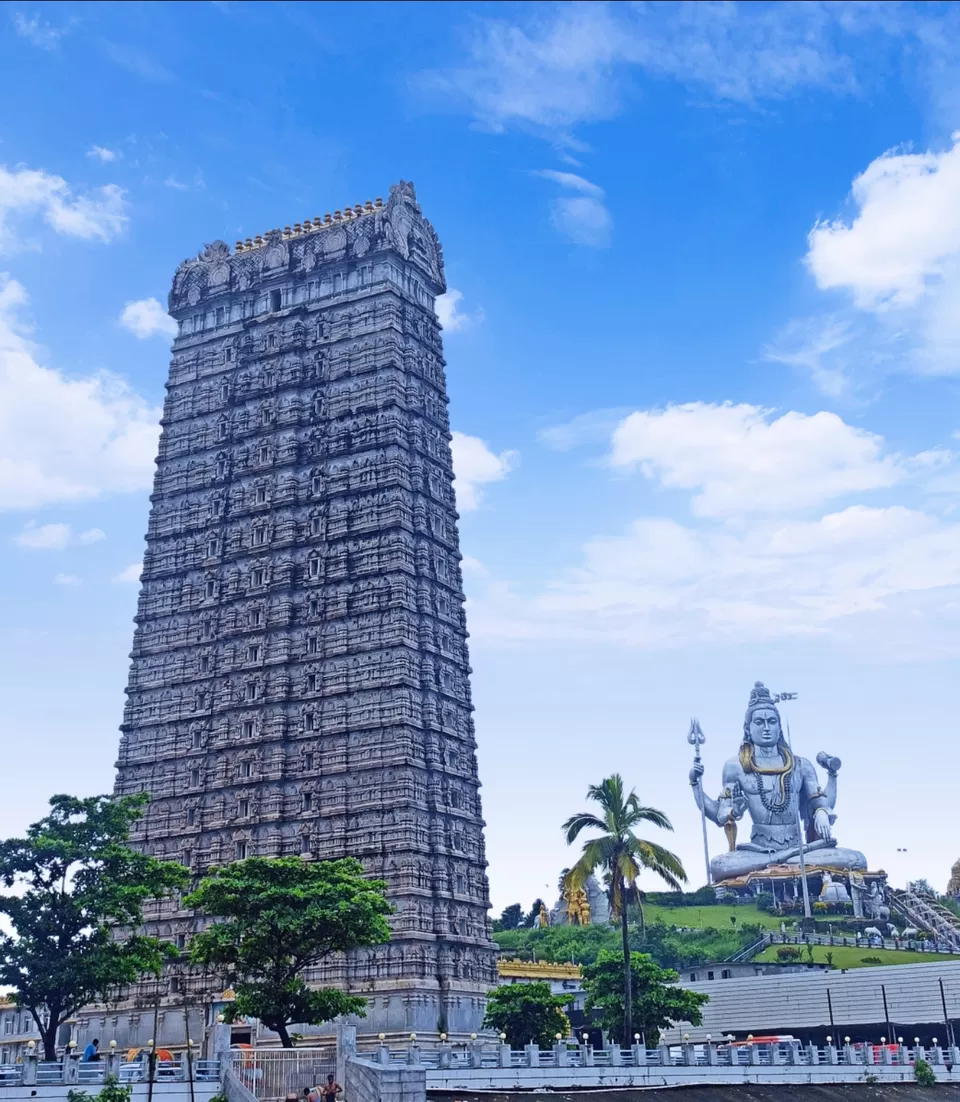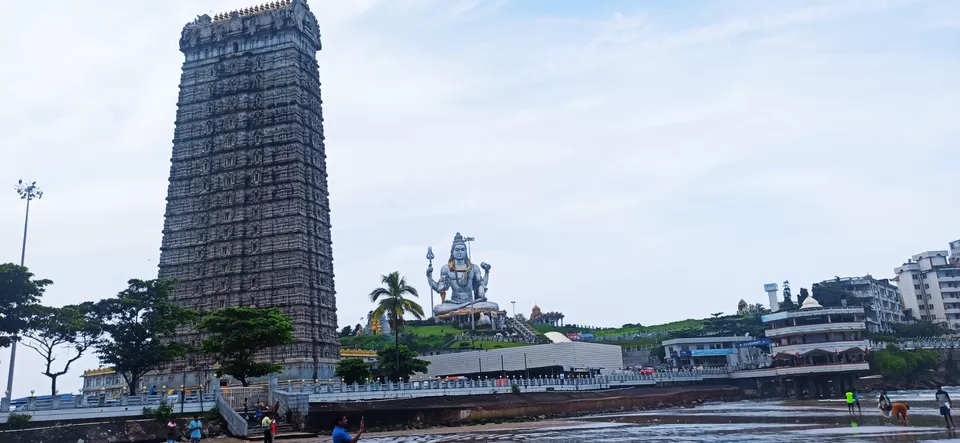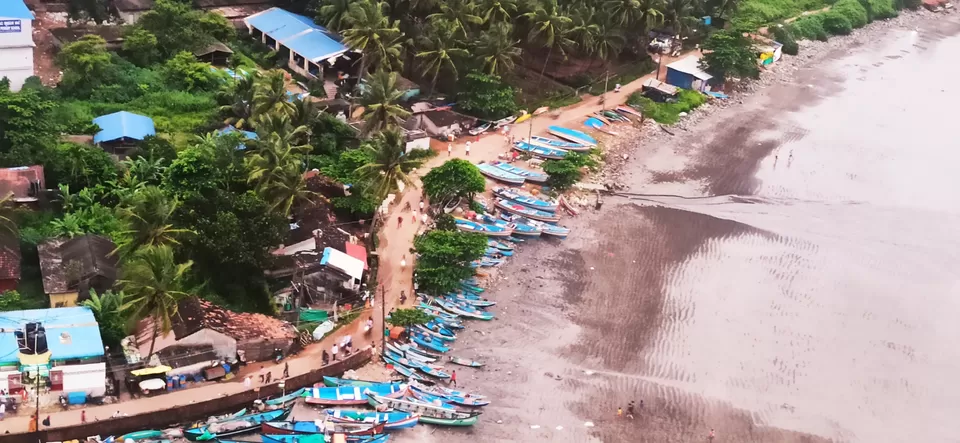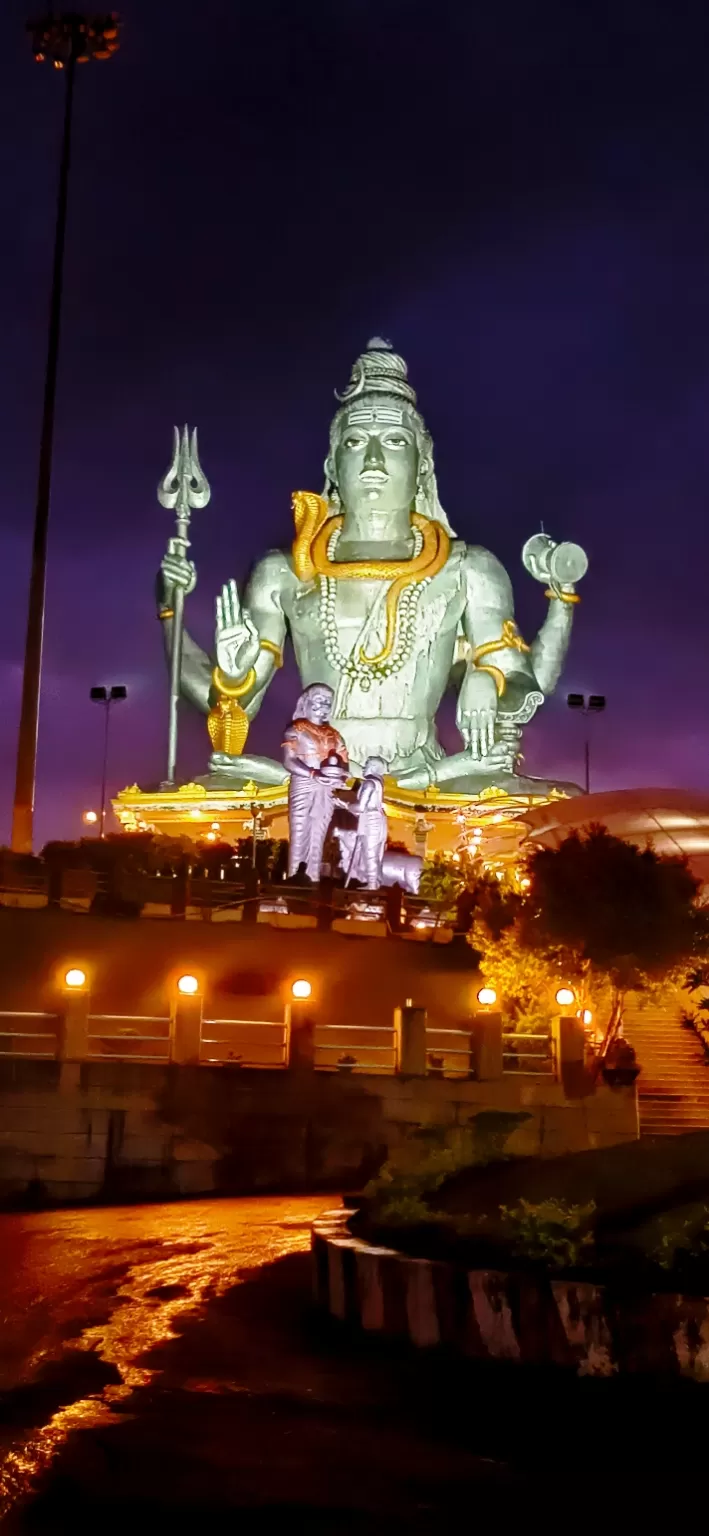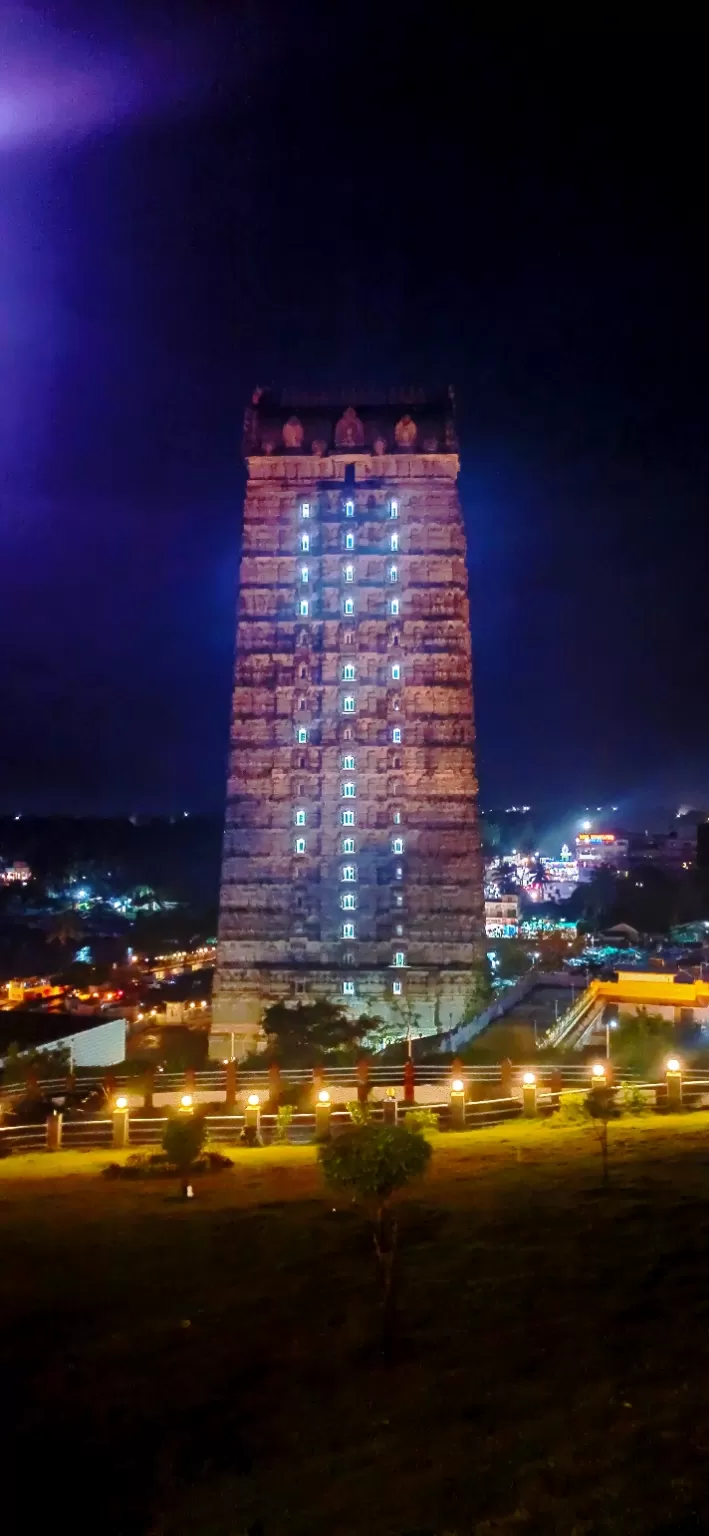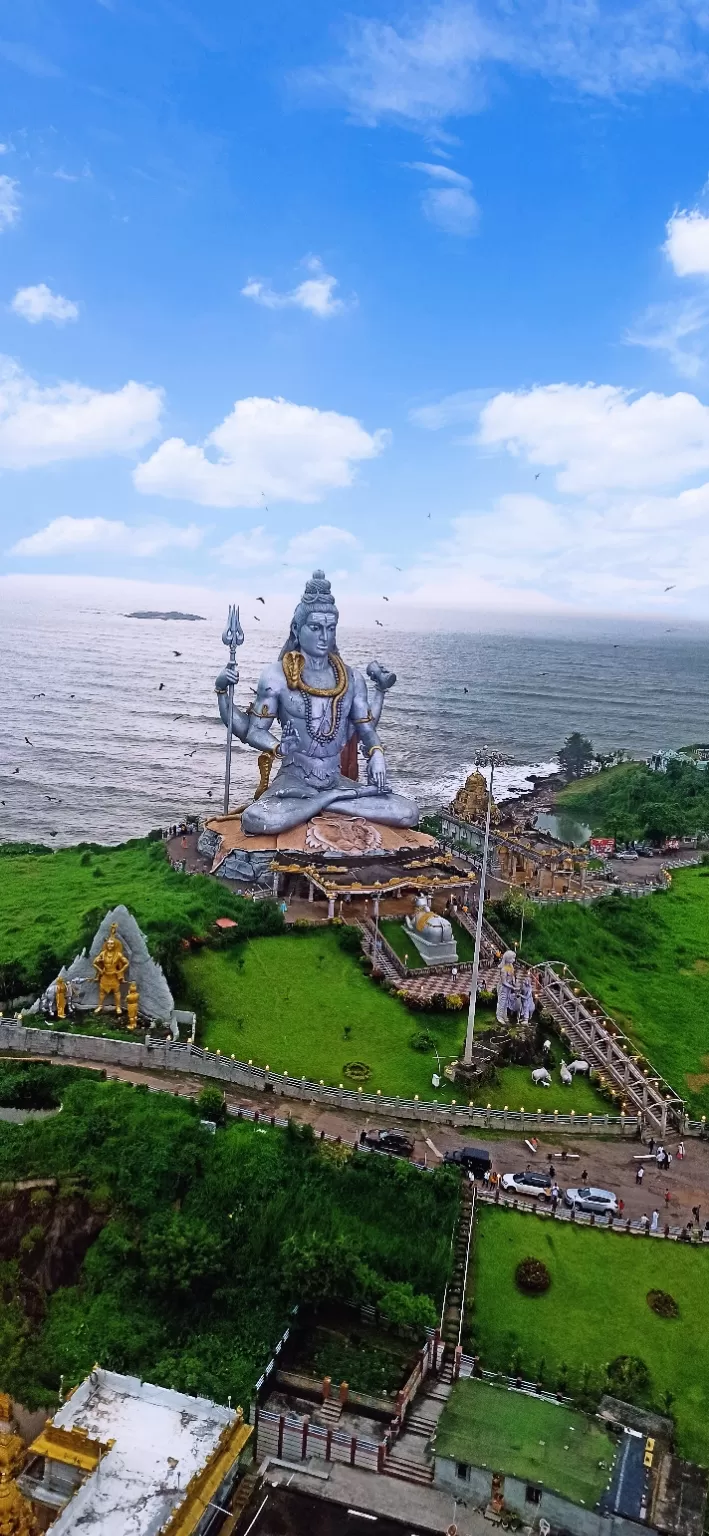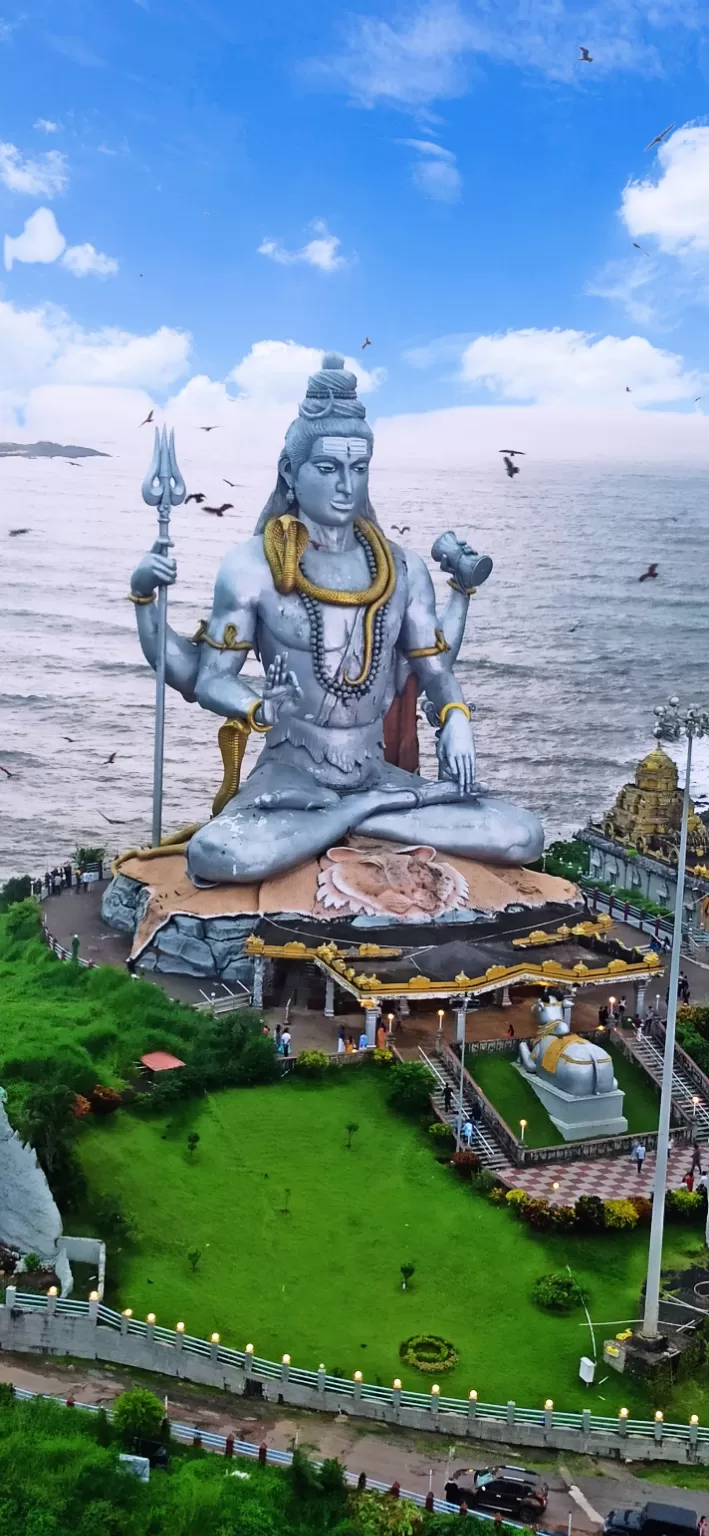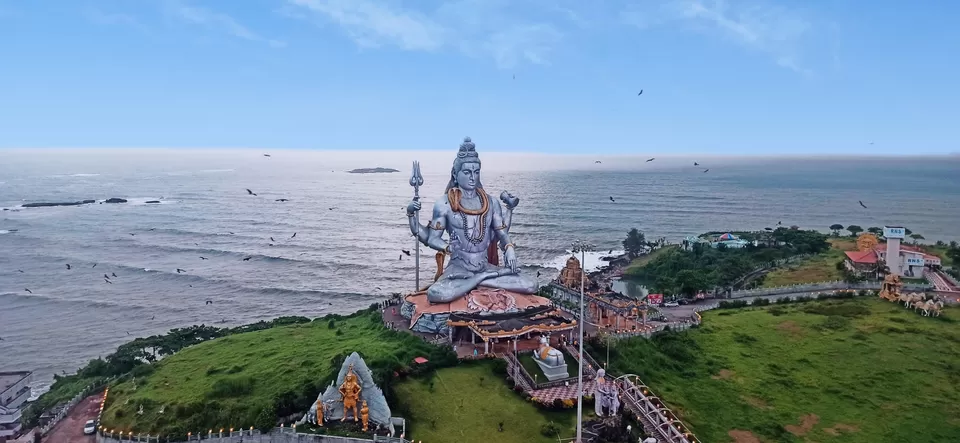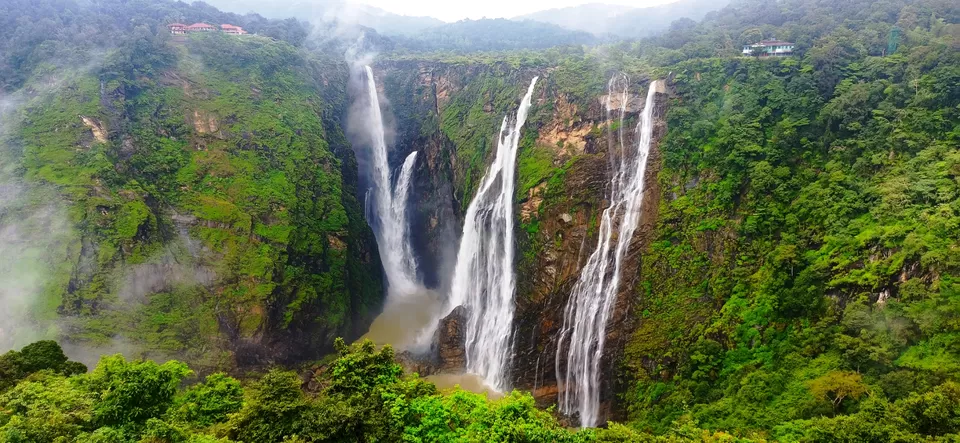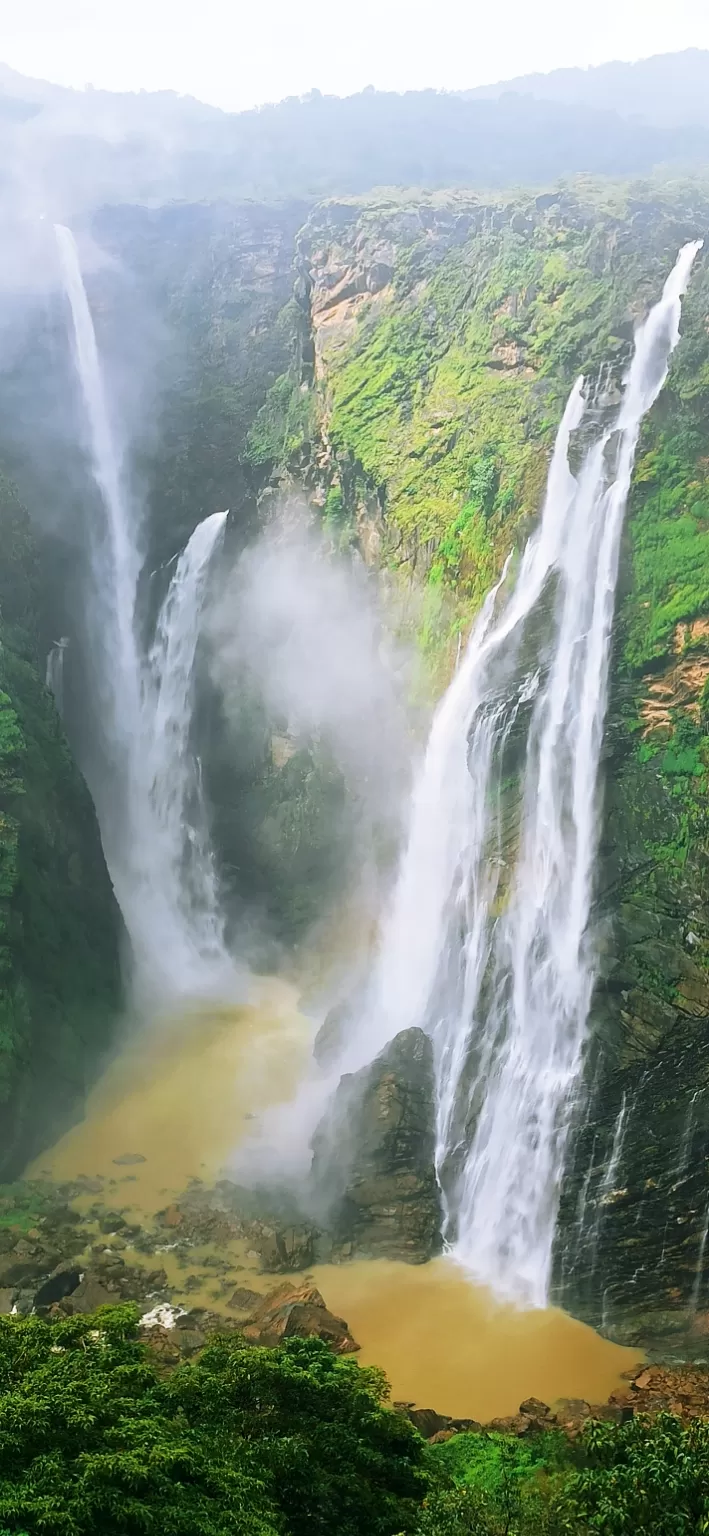 Murudeswar>Gunavanteswar>Dhareswar>Yana Caves>Gokarna-OM Beach-Kudle Beach-Gokarna Main Beach-Gokarna Temple>Karwar
We started the day with temple visit. This has multiple temples inside the premises and is a holy place. Then we visited the beach next to the temple, which was not very clean. It was not that crowded and that day they were not allowing people to go near water due to high tide alert. After knowing about the story of Murudeswar, I wanted to visit all 5 Atma Lingas to complete the darshan. So, we headed to Gunavanteswar and Dhareswar Temple respectively. We had peaceful darshan as there were hardly anyone in those temples.
Then we visited Yana caves- the most interesting part of the day. Yana is a village in North Karnataka. located in Sahyadri range of Western Ghats. It is located at a distance of 75 Kilometers from Murudeswar and 50 Kilometers from Gokarna. This is famous for the unusual monolithic rock formations. Interestingly this place is also linked to Hindu mythology. The demon named Bhasmasura was burnt into ashes by himself here. Hence the soil of this area is too black and sticky. As Lord Shiva blessed him with that power and the demon followed the Lord to test it. Lord hid in these caves and Mohini- a form of Lord Vishnu helped to kill the demon. Hence there are two rock caves named Bhairaveswar and Mohini.
Pro Tip: There is no signal at Yana caves, better to download offline maps. Also carry umbrella if travelling during Monsoon.
We got to know that there was this stretch of 1 and half to 2 Kilometers to trek up to reach the cave. Carrying Umbrellas is advisable during Monsoon specifically. The weather was fluctuation quickly there. the initial stretch was not very tough as there were no steps initially. The entire stretch was covered alongside with lush green flora and fauna. There was a small stream of water flowing next to the road making the trek enjoyable. It was raining most of the time. towards the end there were steps to climb up. It was very tough, but somehow we reached the top and then it started pouring heavily. There was a cave temple, which I visited This is called the Bhairaveswar Peek with a height of 120 meters. Then I saw there were few more steps to go further up, but barefoot. As it was raining heavily I did not go up further and had my darshan there and came back. The peek that was there further is called Mohini Peek and the height of this one is 90 meters. The trek till there was a experience of lifetime. Coming down was fun and enjoyable. It took around 3 hours to complete the trek.
Then we headed to Gokarna. We had lunch there in a local place. Then we covered OM beach and Kudle beach. These are picturesque beaches located in the middle of Western ghats. Many people prefer to trek to reach the beaches. We took the normal route where we had to go down the stairs to reach the beaches. The beaches were gorgeous, but again they were not allowing to enjoy the tides as there was high tide alert. I took a walk at the Kudle beach from one end to the other. The only sad part was there were some shacks on the beach from where dirty water was flowing to the sea. They should have better sewerage system. Our next stop was Gokarna main beach. It was almost evening. So, we enjoyed the sunset here and then went to the Gokarna Shiva temple. They don't allow inside the temple without proper dress code. We purchased some local dry fruits and spices here and then headed to Karwar which 60 Kilometers away Gokarna for night halt.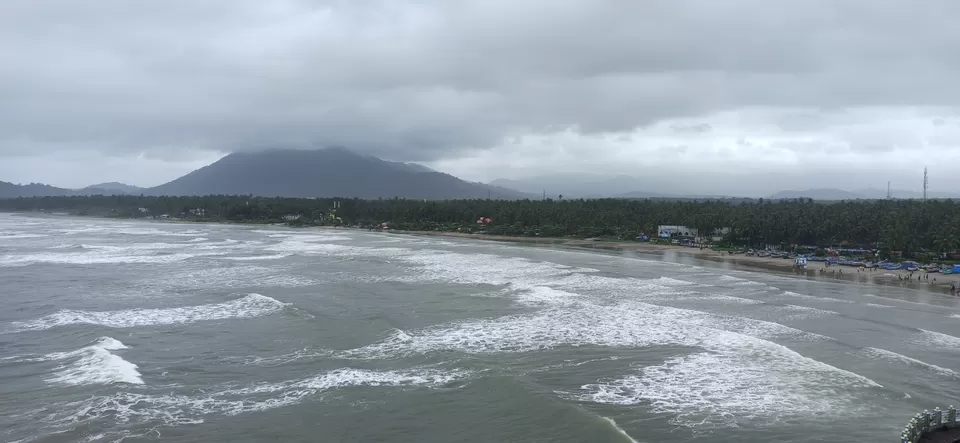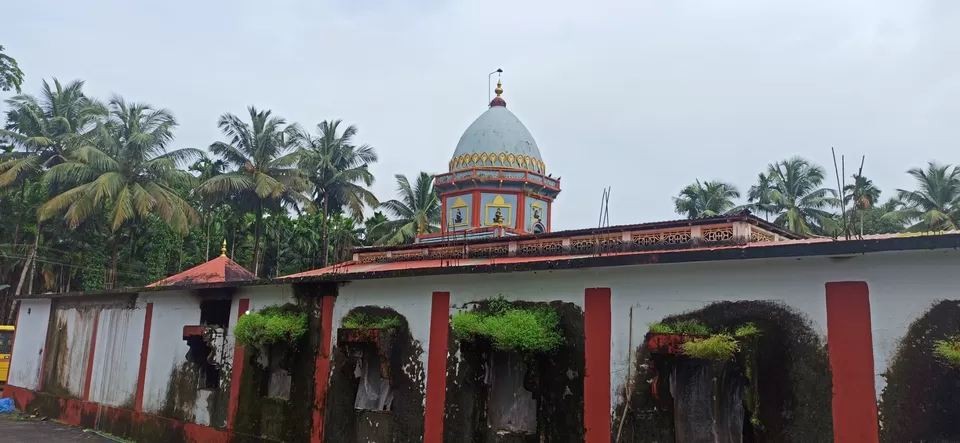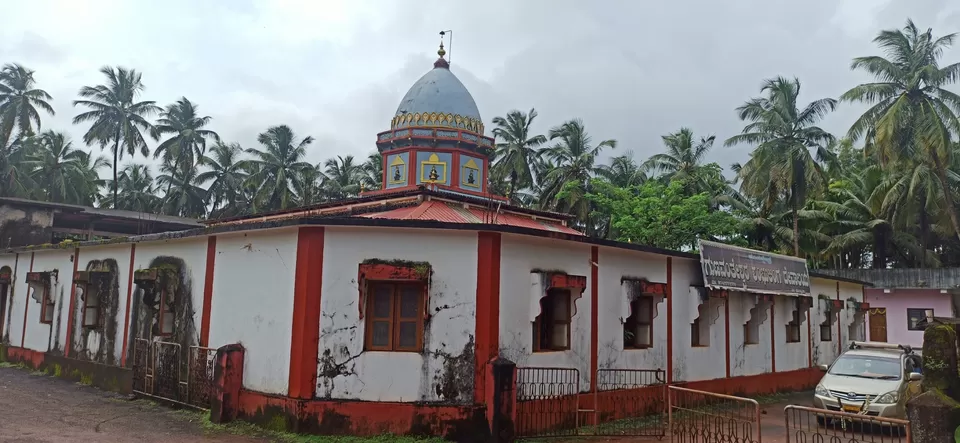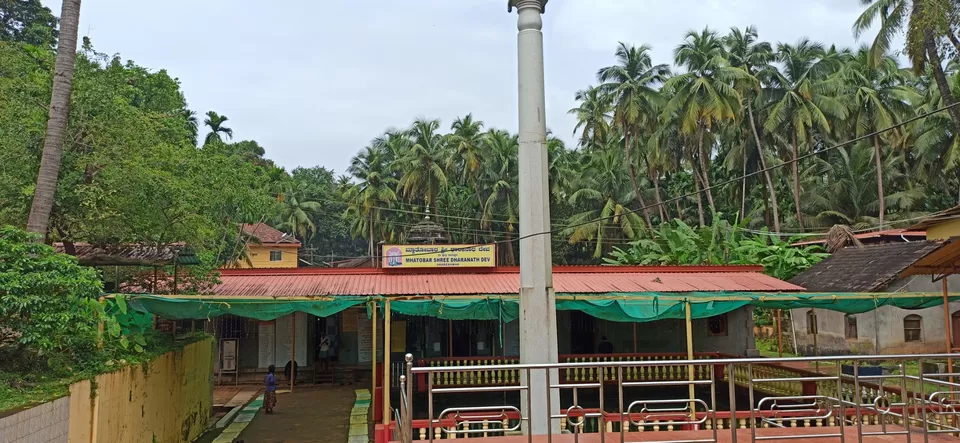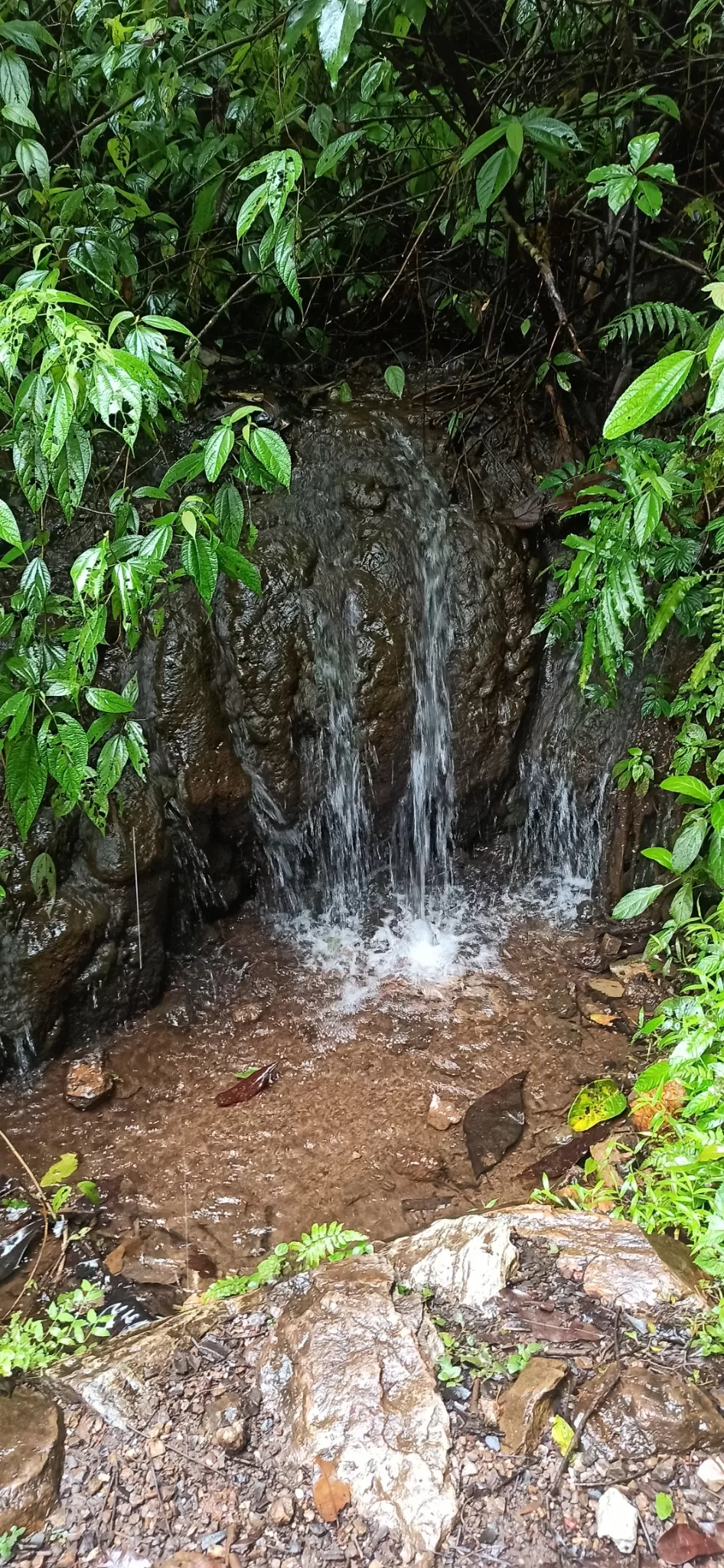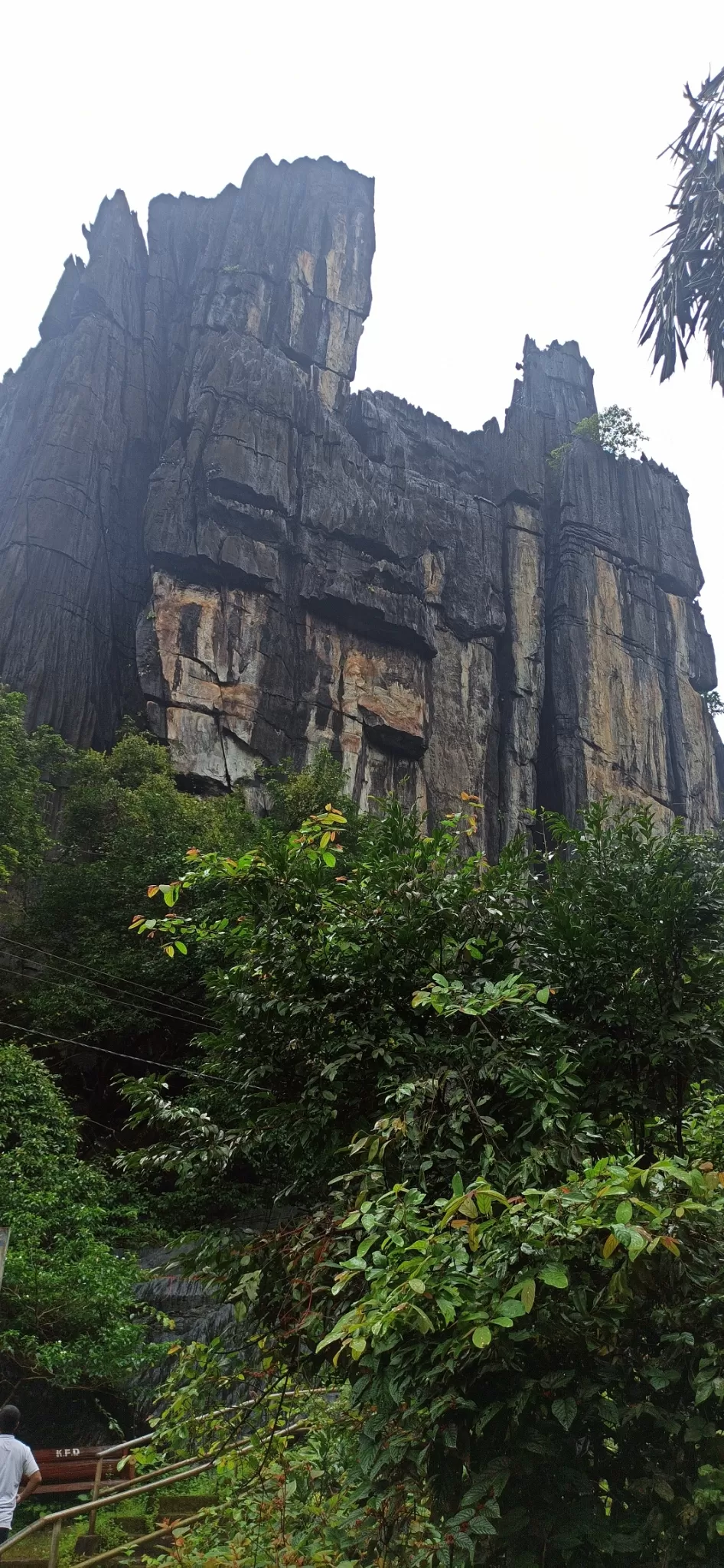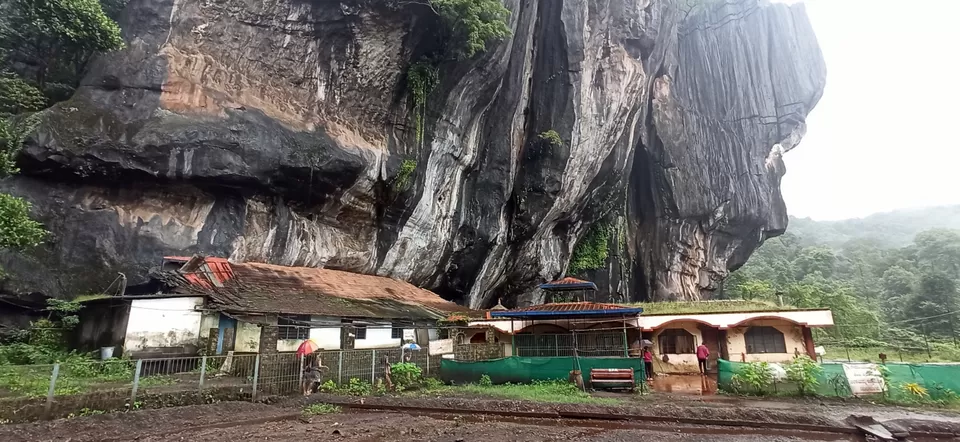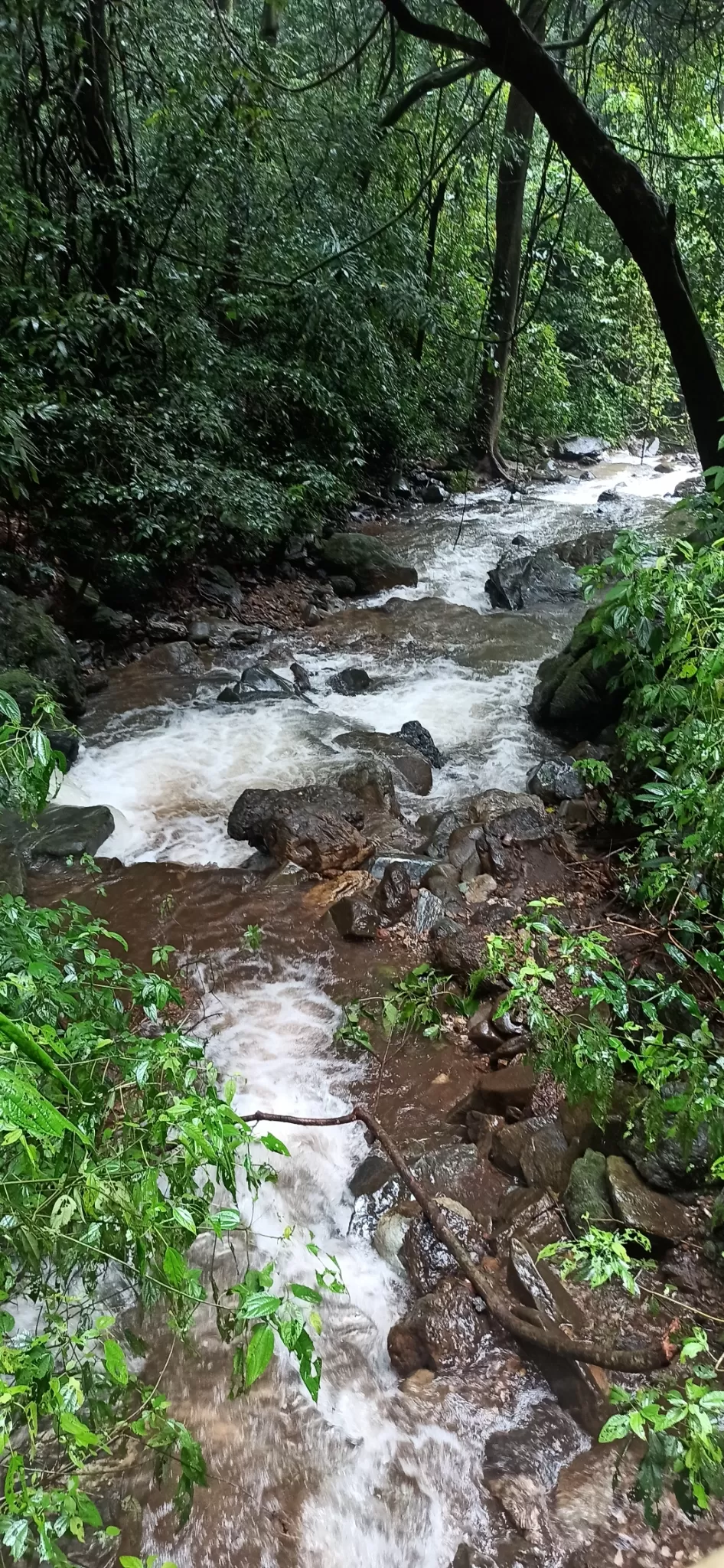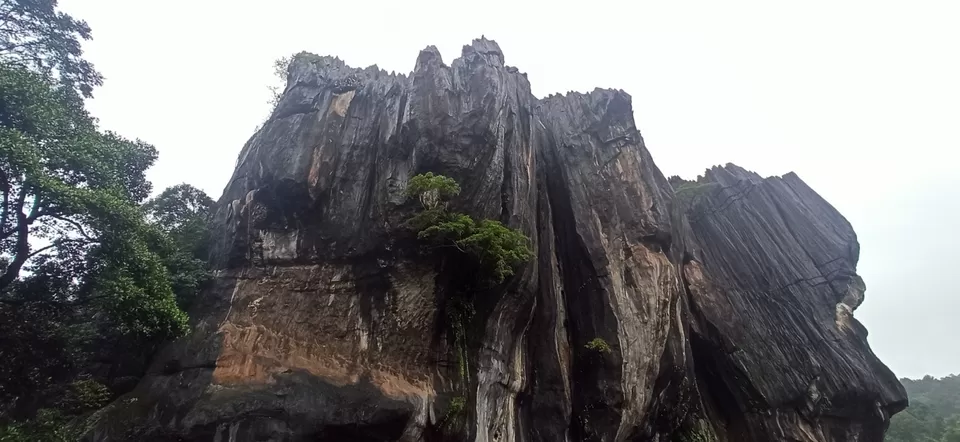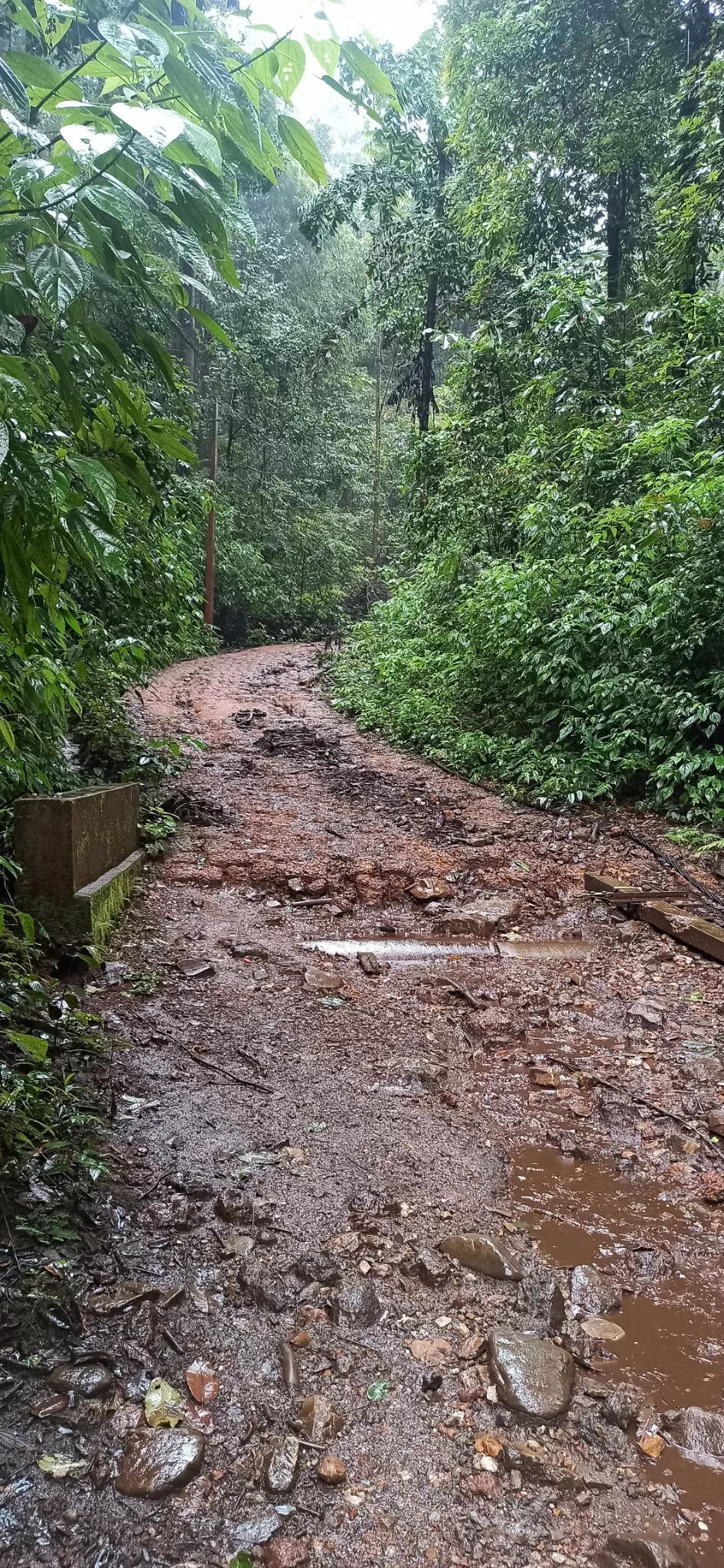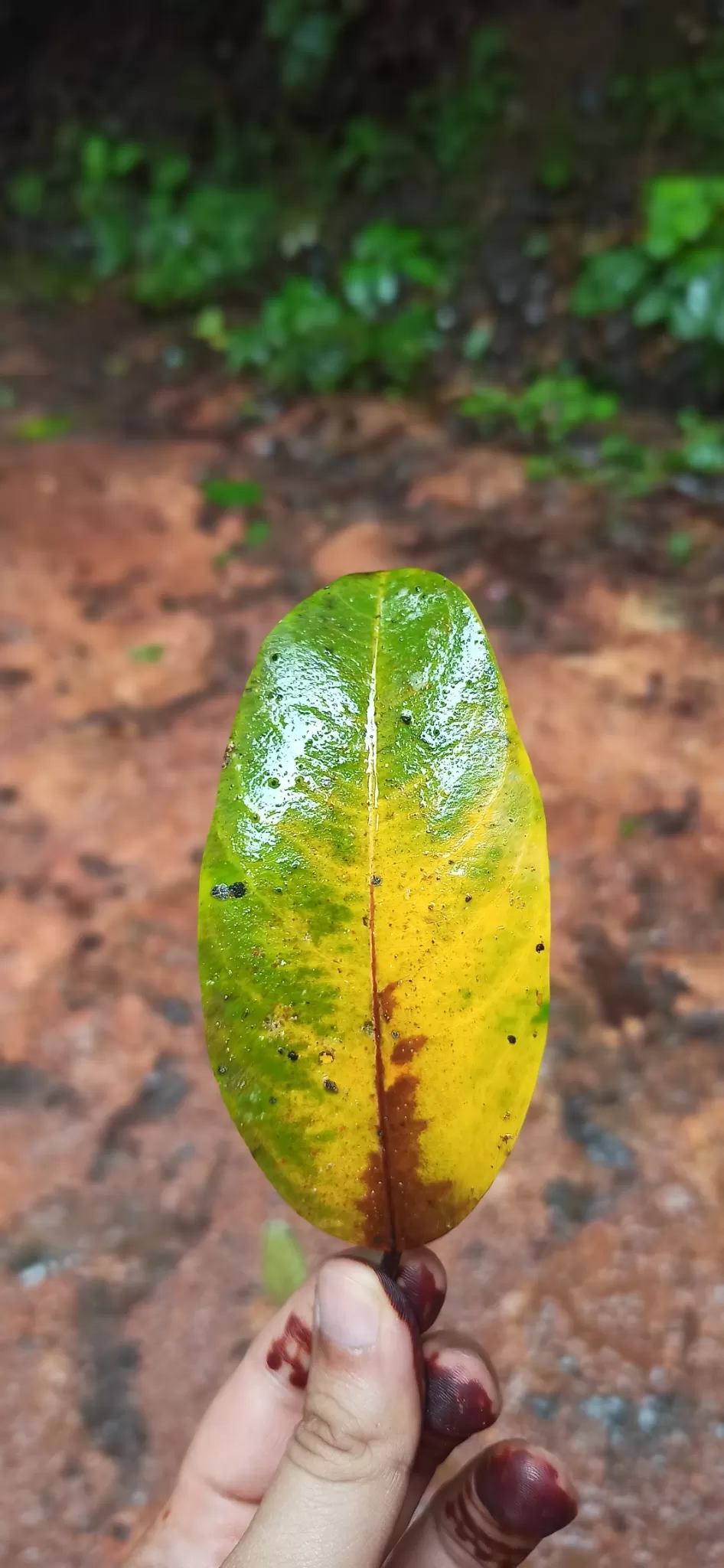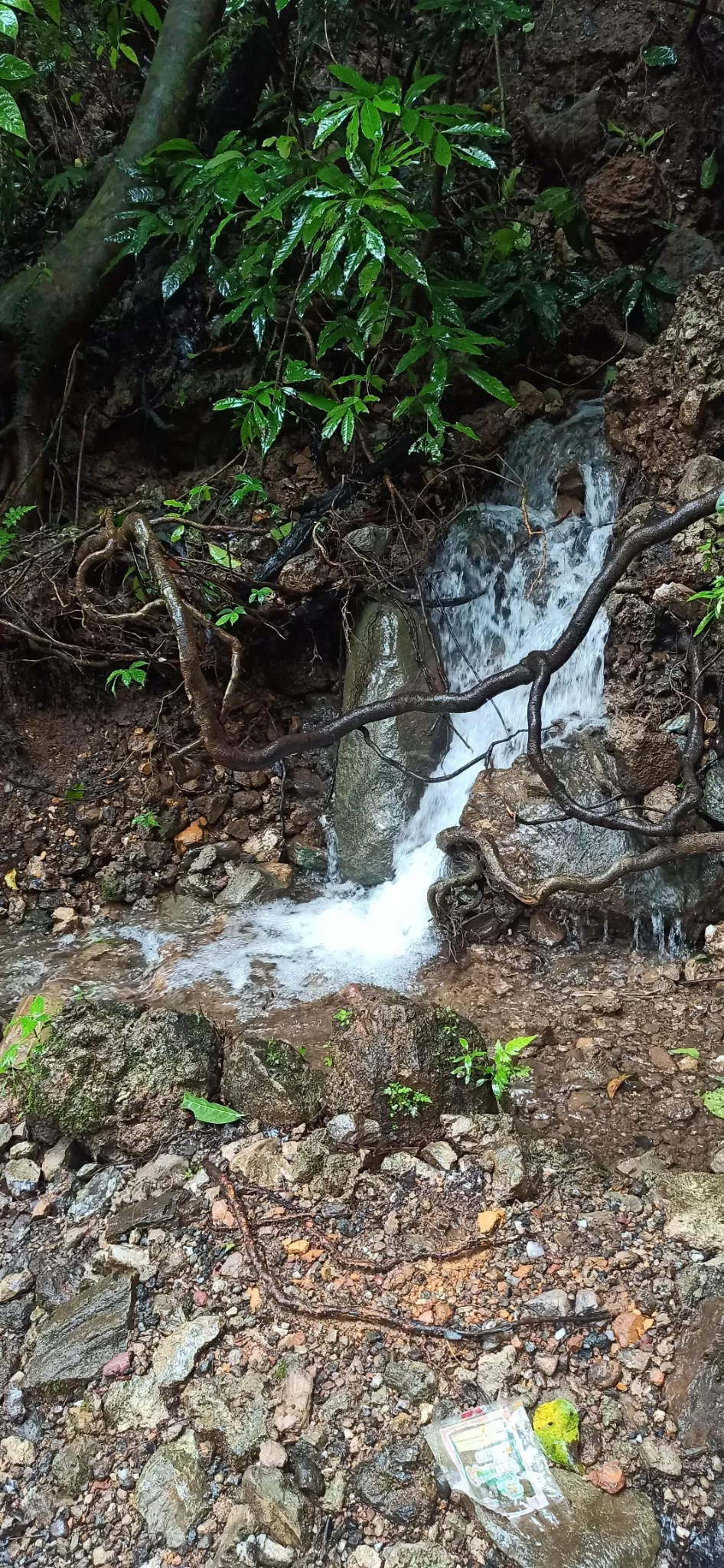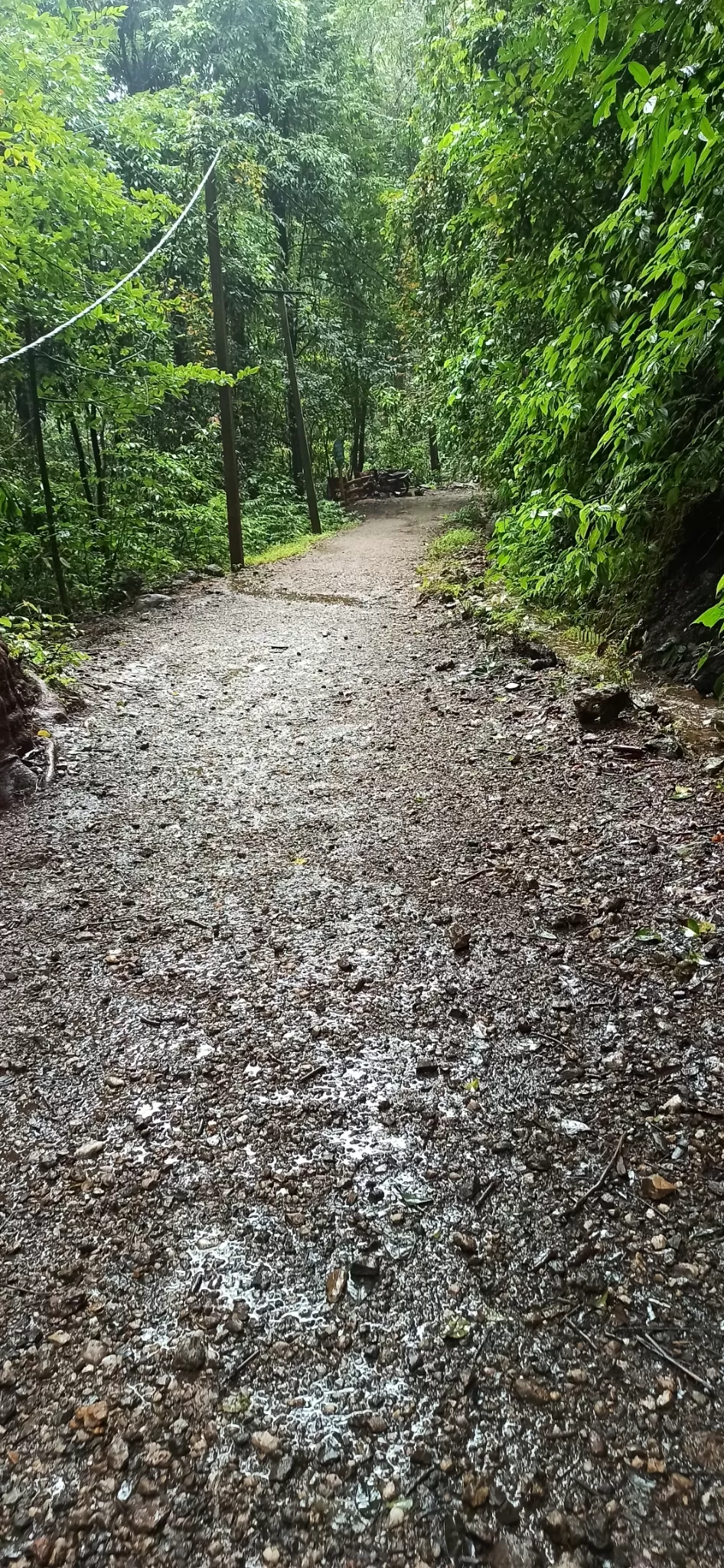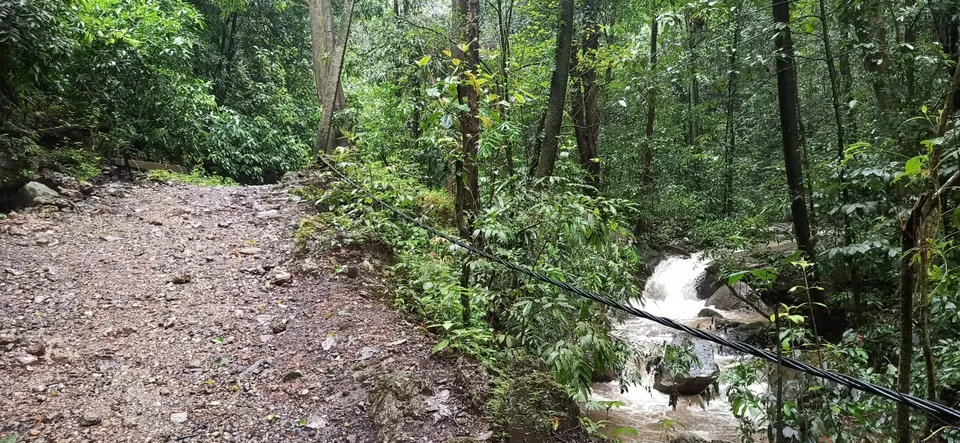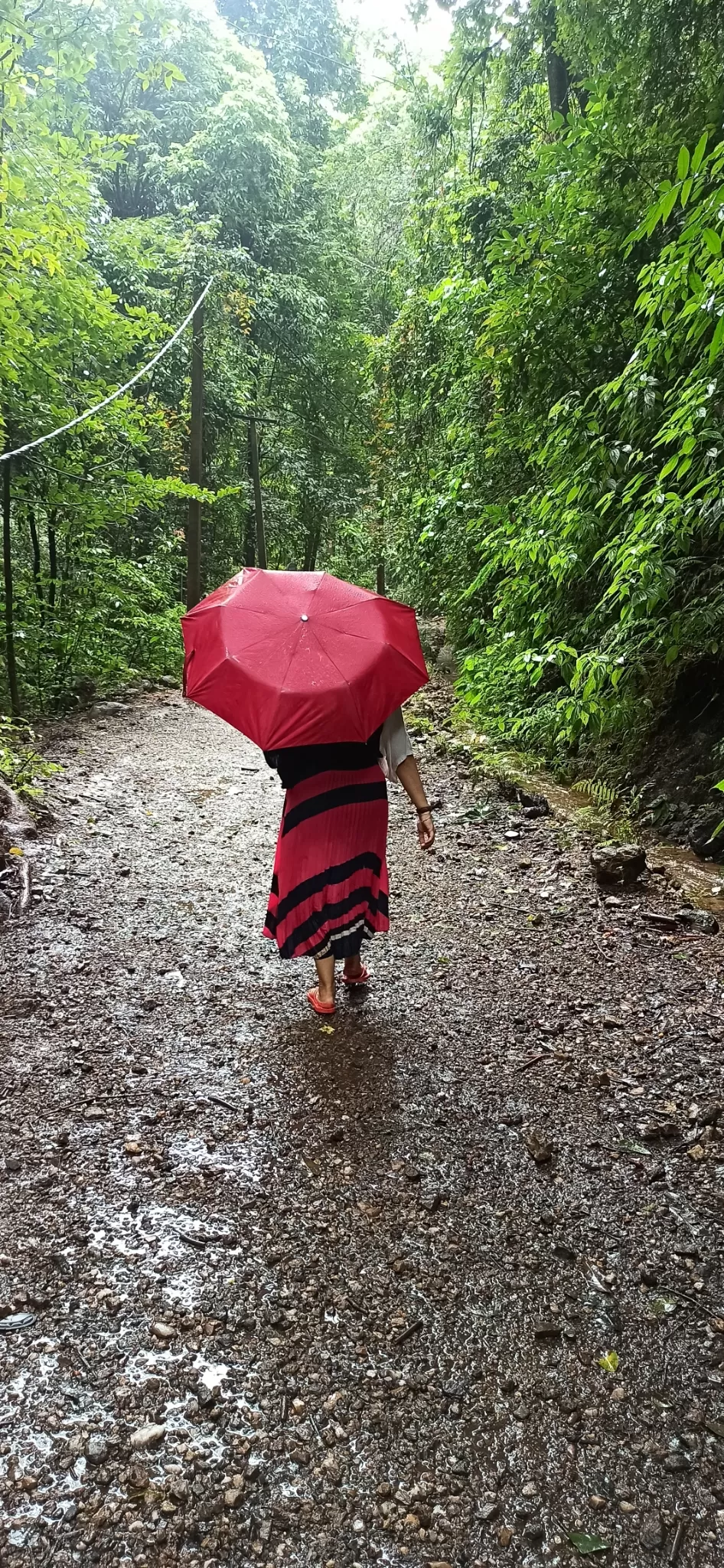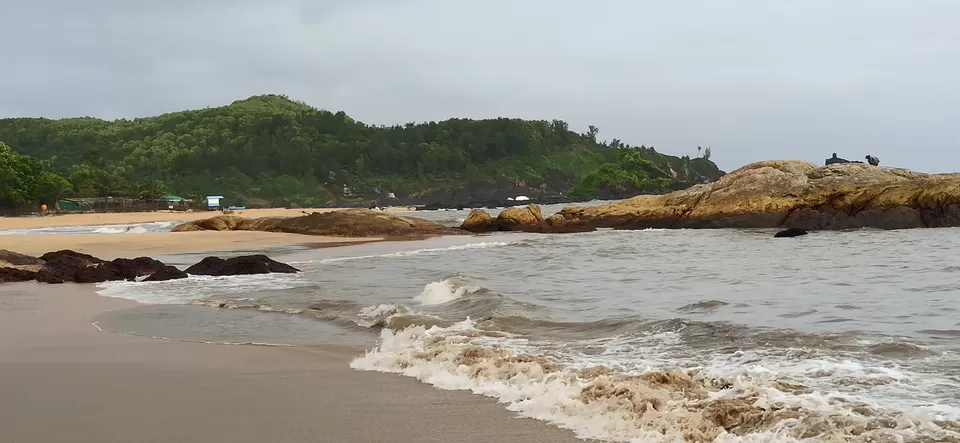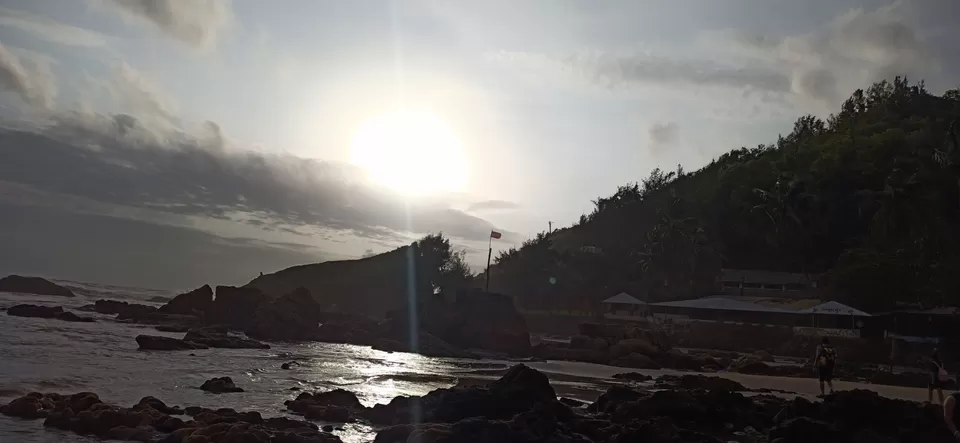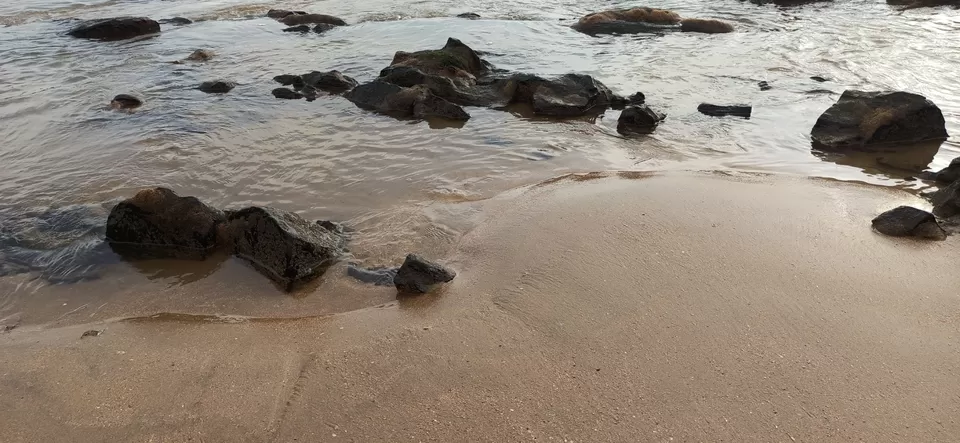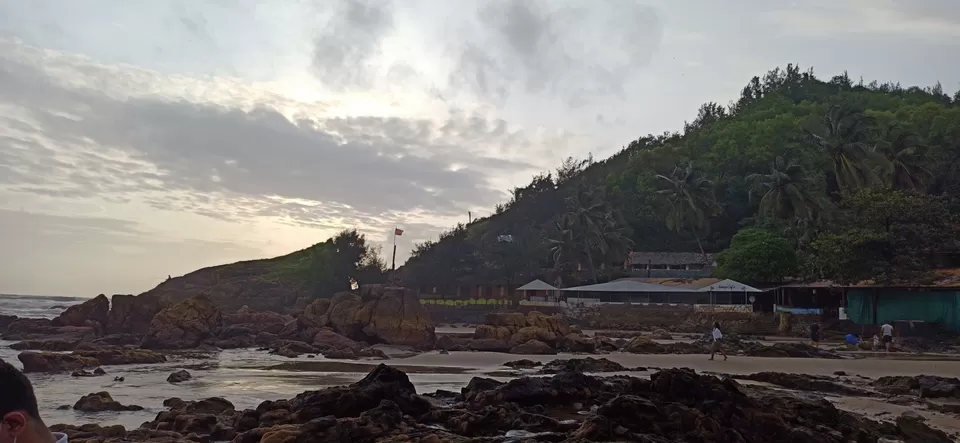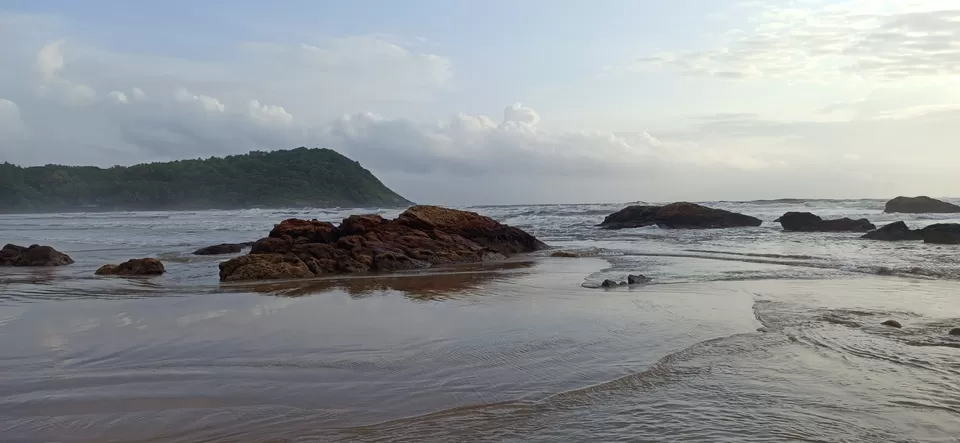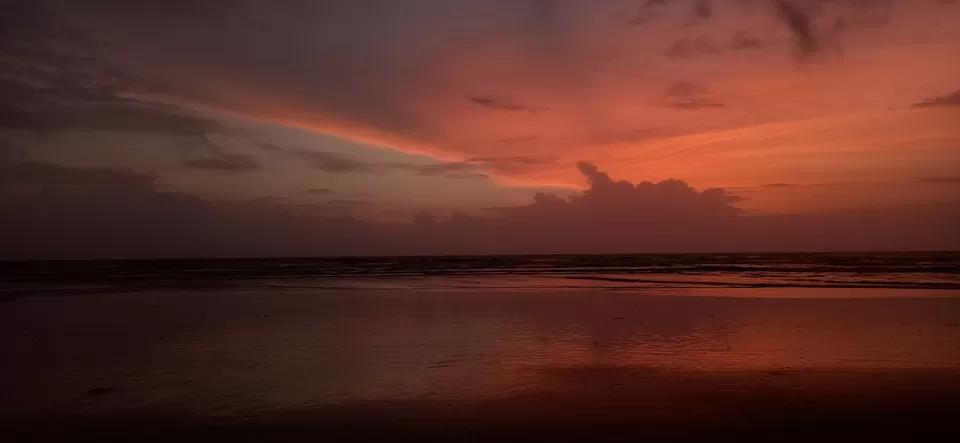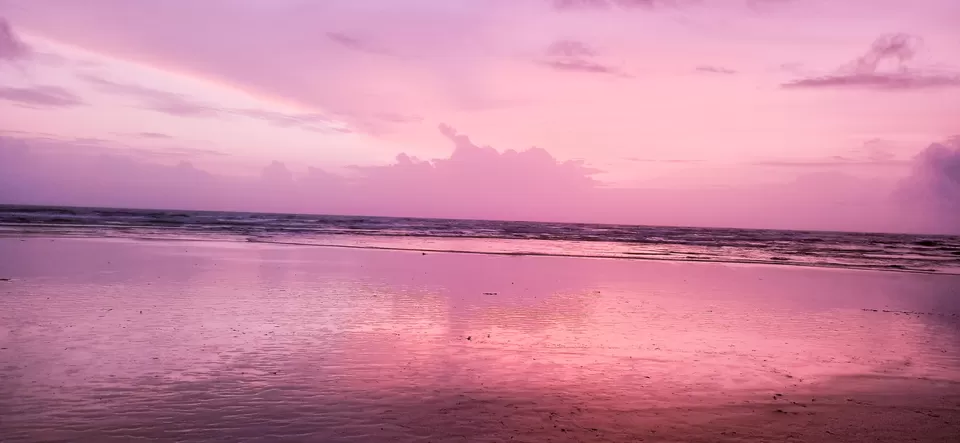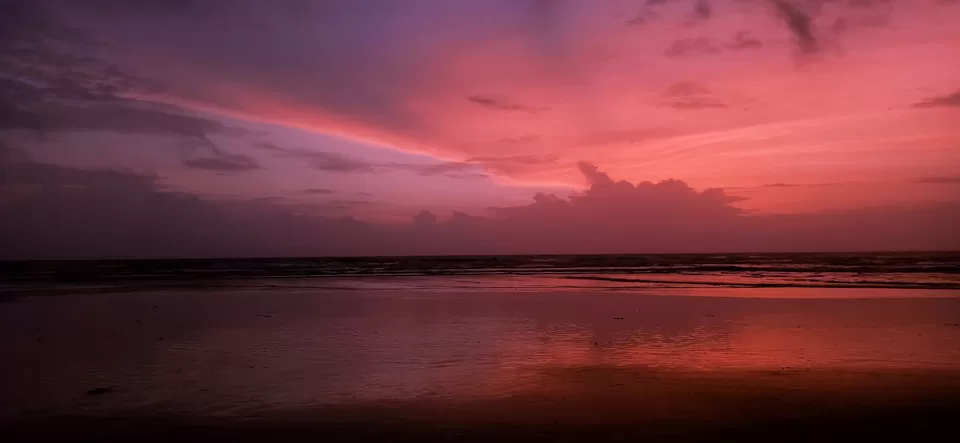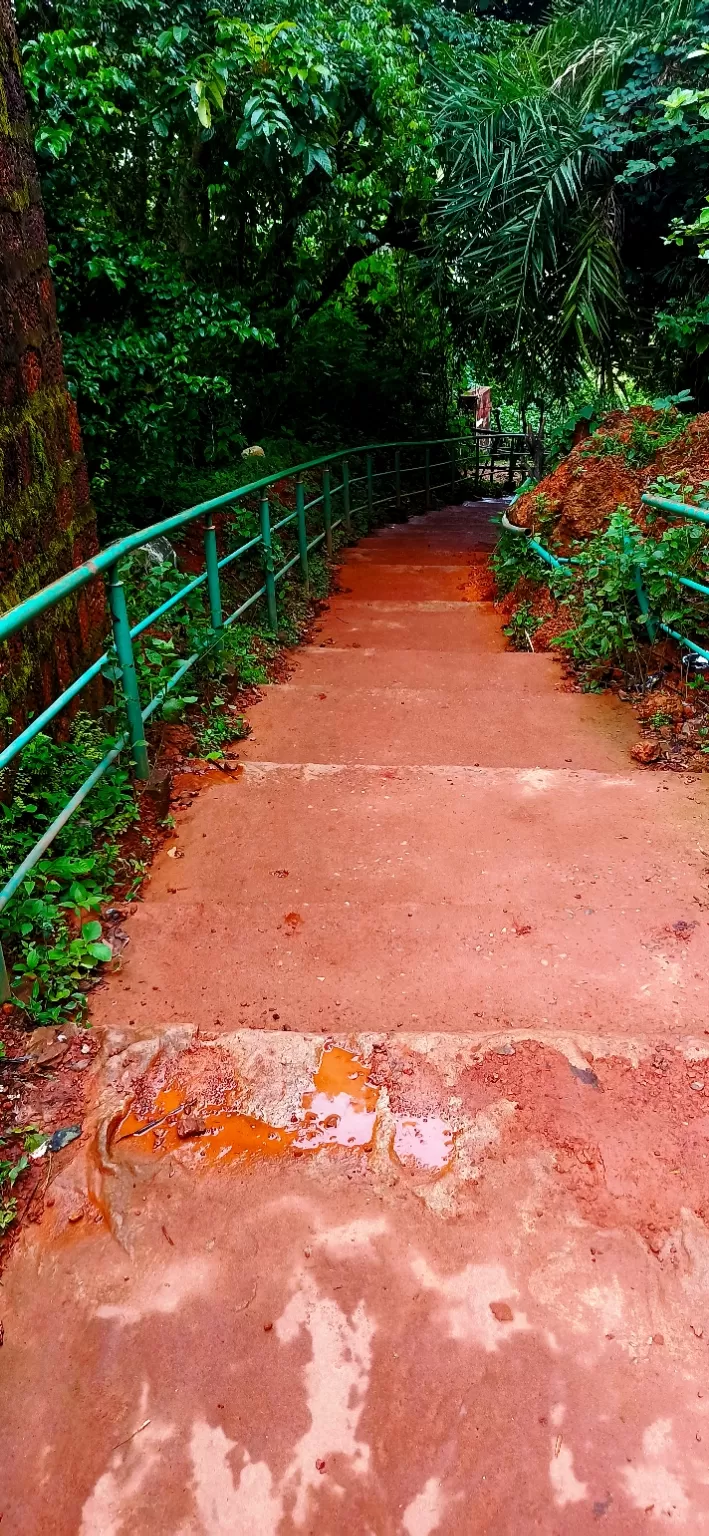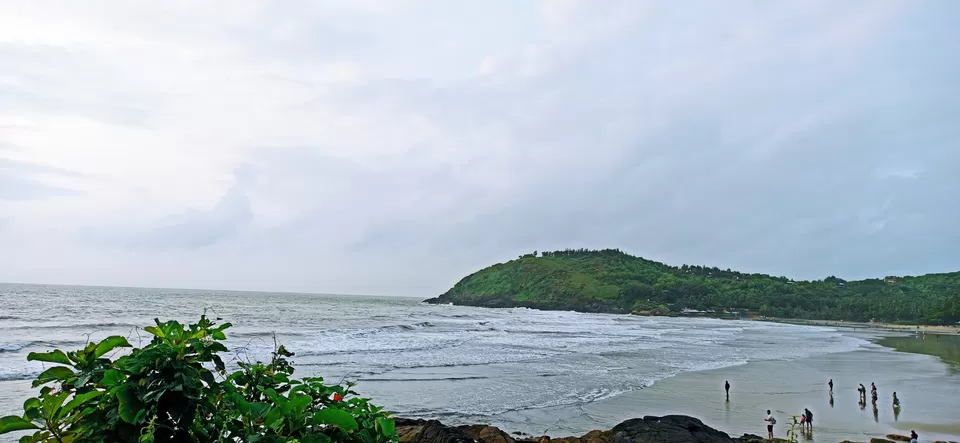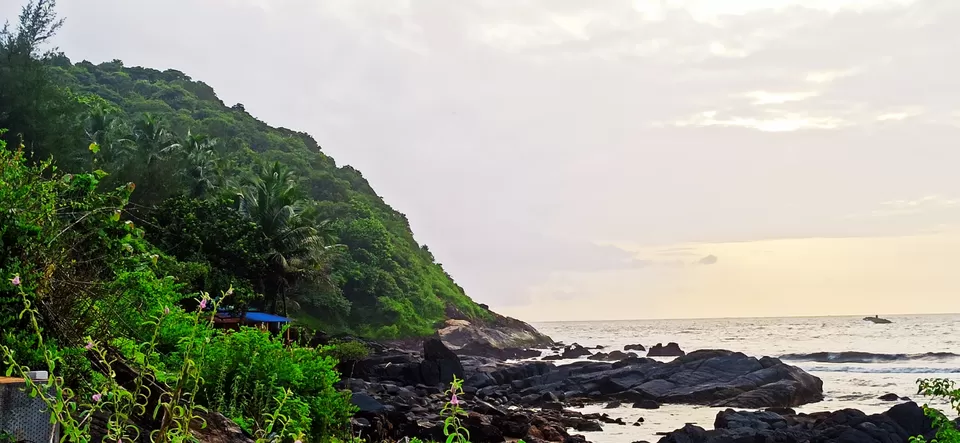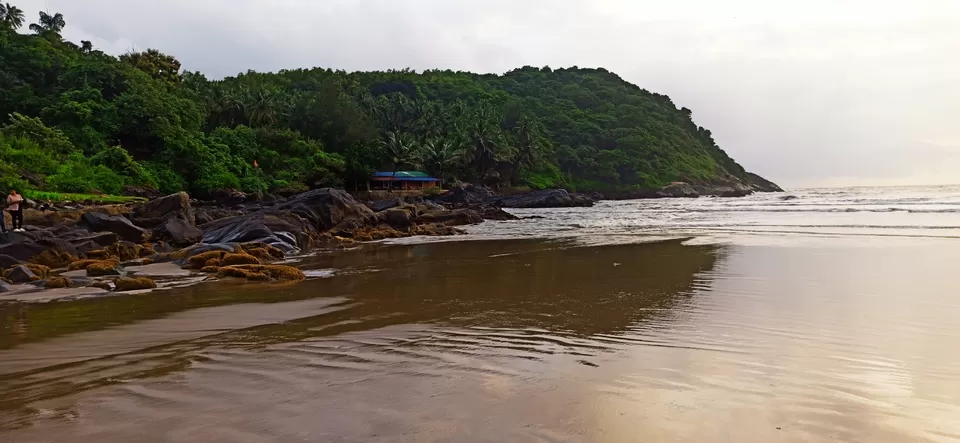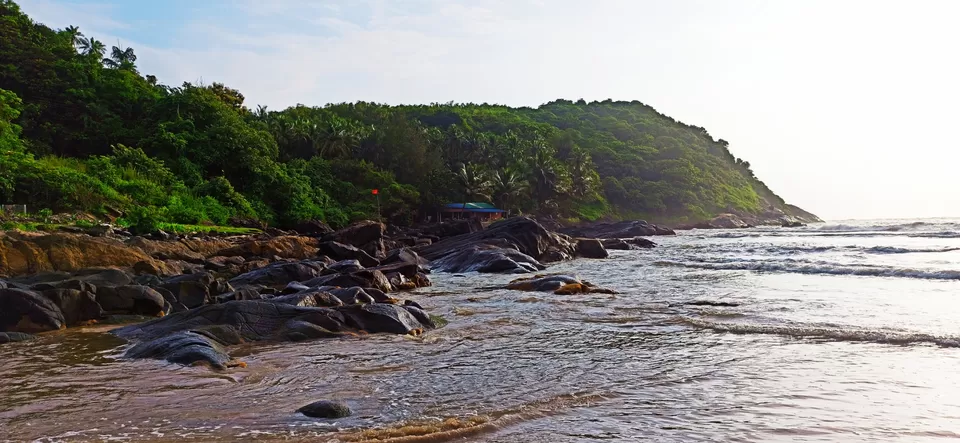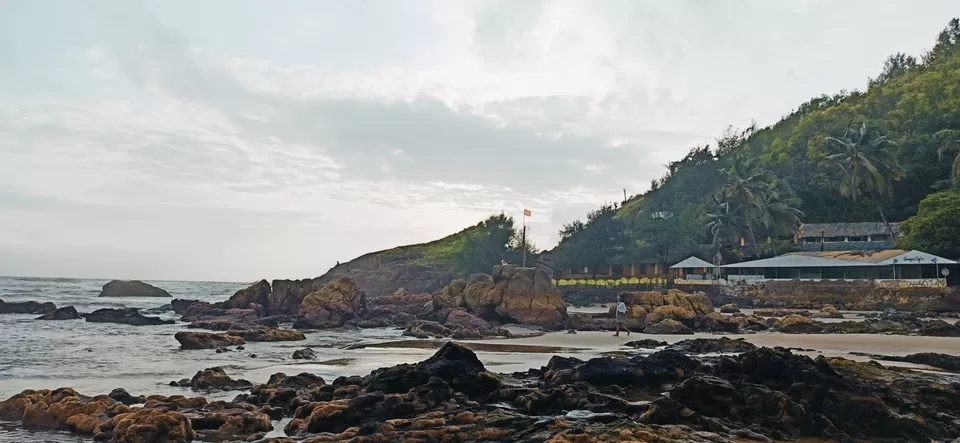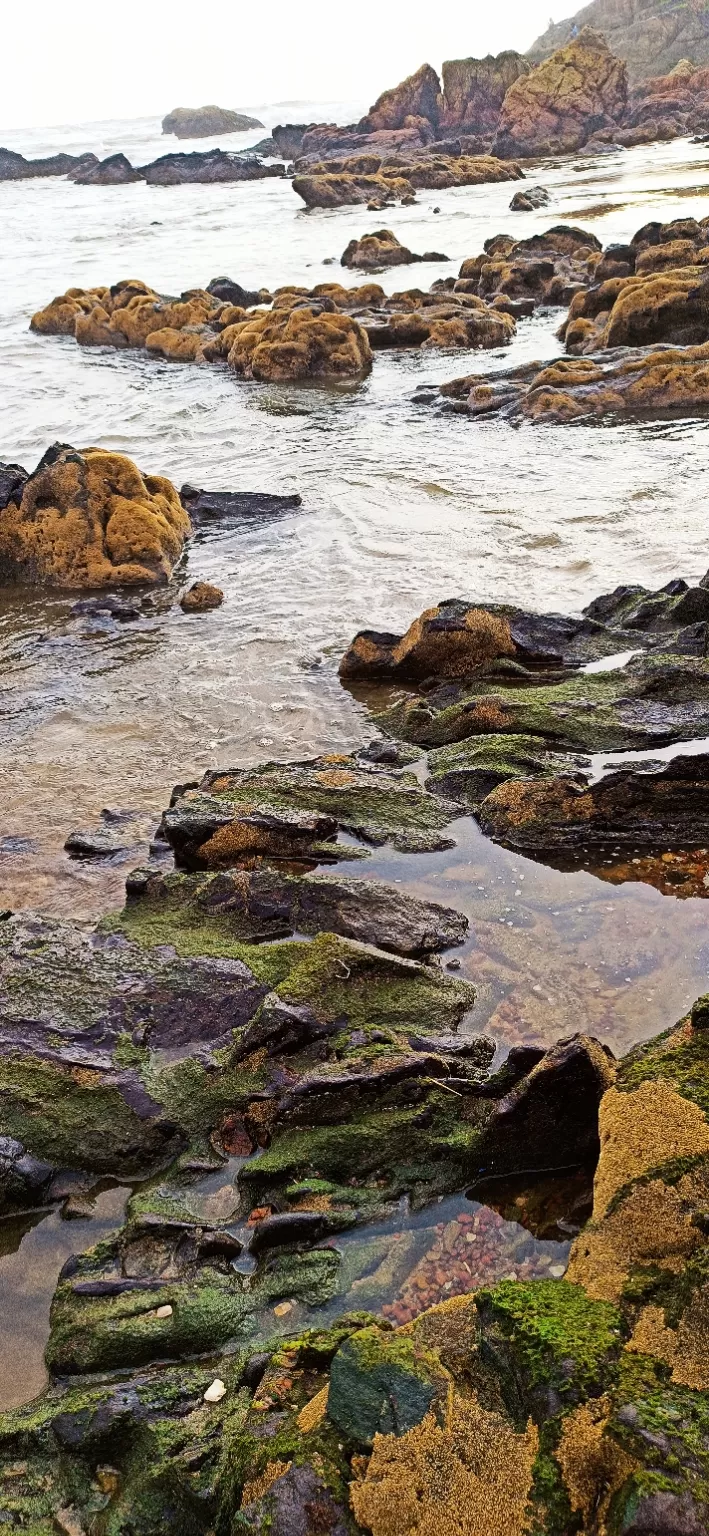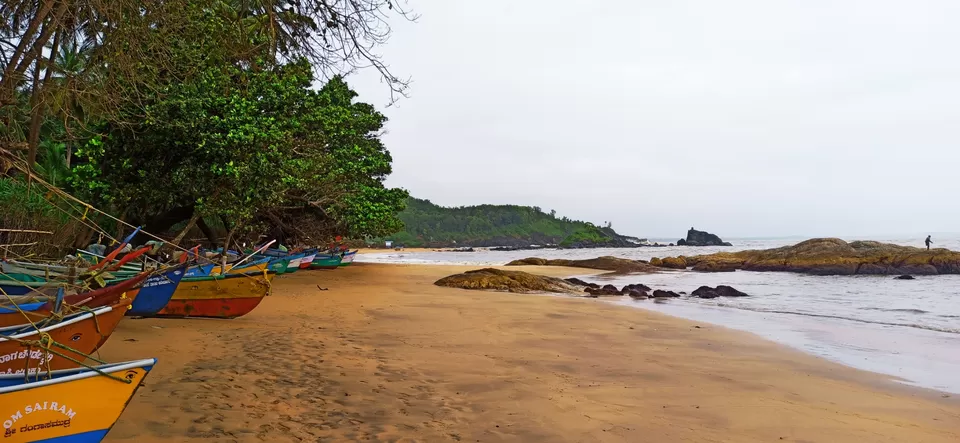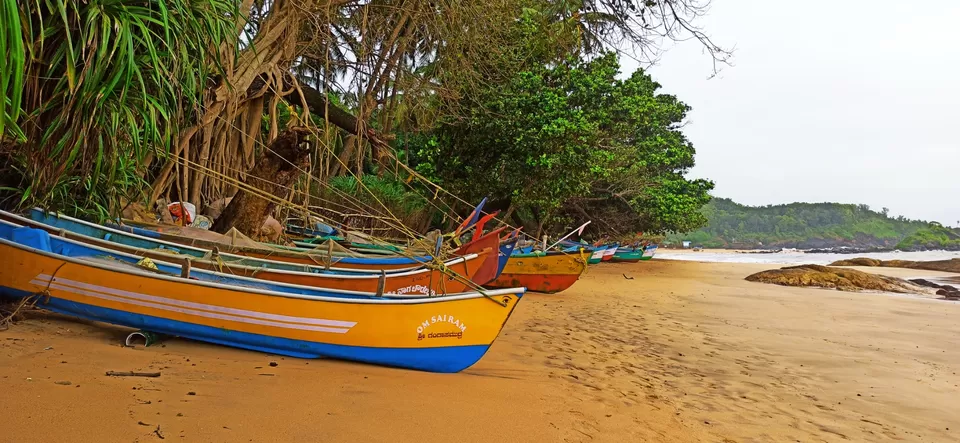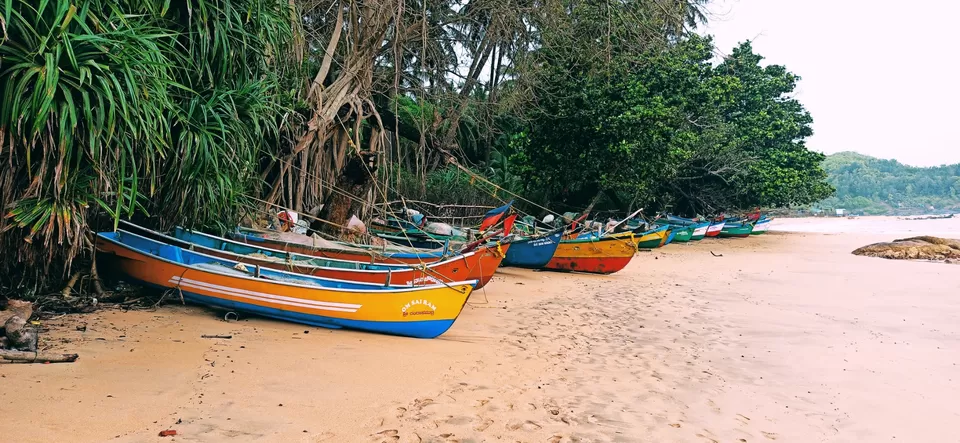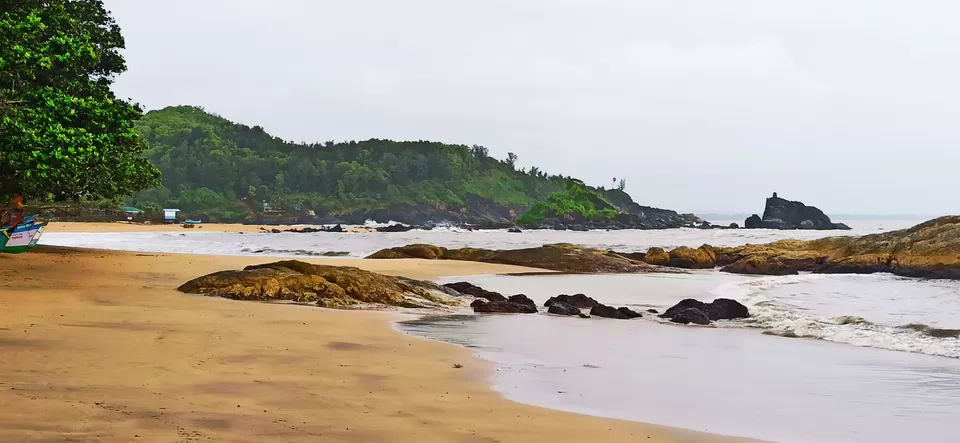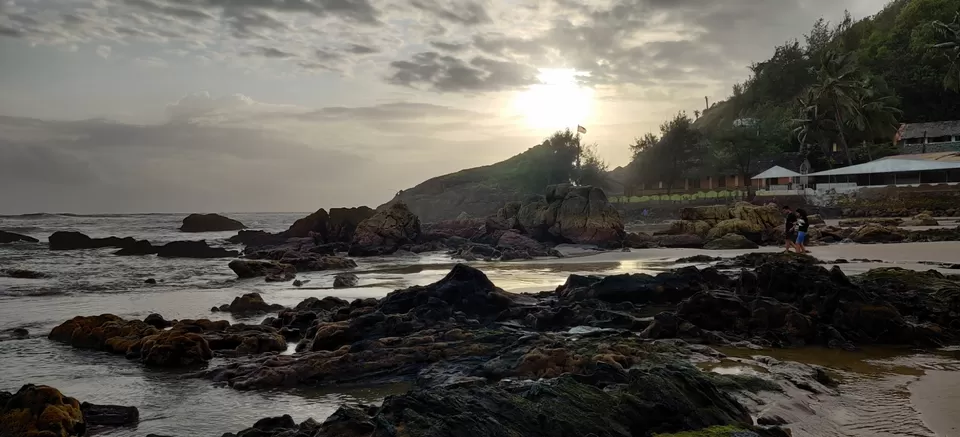 Sajjeshwar Temple>DevBagh Beach>Sadashivgarh Fort and temple>Kali River Bridge>INS Warship Museum>Rock Garden>Ravindranath Tagore Beach
Karwar is a port town located in the border of Karnataka and Goa. Karwar in Kannada means corner referring to the corner of the land mass before the Kali river. This is sandwiched between the Kali river and the Arabian sea making it a perfect port city.
This day was planned for local sightseeing at Karwar. So, we started with the last atmalinga darshan i.e. the Sajjeshwar temple. Then we headed to Devbagh beach. This is a secluded beach, if you look for this in google maps, it points to a resort and not everyone is allowed there. So, we went to the beach next to it. Majali beach and Devbagh beach are located next to each other. Both are secluded and you hardly find anyone there except for the fishermen. This was a picturesque beach with pine trees on the shore and fishermen's boats and with an amazing backdrop. This is a must visit place in Karwar. Next we tried to visit the Sadashivgard fort, but I would like to inform that this has been converted to a heritage hotel and hence not everyone is allowed here. Hence we did the darshan at the Devi temple locate next to it and came back. Then we had lunch at Shwetha lunch home. The food here was not very expensive and was delicious. I had Mackerel fish thali in which we get Rice, fish curry gravy, Mackerel fish fry, small fish fry, Kokum juice. after having the scrumptious lunch, it was time for INS Warship museum visit. I had been to the submarine museum in RK beach, Vishakhapatnam. So, for me it was almost same, however I felt this one could be maintained better. In here, one could see the life of Indian Navy in a warship and I must say it is really tough. Well, next to this was the rock garden, where they had some beautiful depiction of Karnataka's culture, dance forms, society etc. It was located next to the sea, enhancing the beauty of the place. After spending some time here, we went to the Rabindranath Tagore beach, which is named after the famous poet as he once visited Karwar and was mesmerized by the beauty of the place. While sitting on the seashore and ended up writing a poem inspired by the beauty of the place. Hence the beach was named after him. We went for some local shopping post that. Then it was dinner time and we went to the famous Hotel Amrut. This place was super crowded, but luckily we got a place to sit. We had chicken sukka, calamari rings and fried rice. Everything was just delicious. This place had a better ambience and whoever visits Karwar goes to Hotel Amrut for sure. Apparently Salman Khan made this restaurant famous after his visit. Post that everyone goes there. This was our last meal at Karwar and was our last day of the trip. Next day we had to return to Bangalore.
It was a great experience for us enjoying the monsoon in the coastal towns, specially the Yana trek. It is a recommended activity during monsoon for everyone. Do let me know if you need any further information in comments. Hope you enjoyed reading this travelogue and was helpful to plan your next trip.