December 2018 had been an amazing month spending ample amount of time travelling from Beaches to Hills, in Buses and in Bikes. While I was scrolling through the Instagram feeds, I happen to see the Scuba Diving at Netrani Island. That strike me, that I haven't been to Gokarna , even though I had spent more than a decade in Karnataka. I somehow either wanted to go alone or with a girls trip (Guys, dont feel jealous :)).
I quickly asked couple of my friends and fortunately, one decided to join me. And she asked, just two of us ? I guess that was a good number for enjoyment, specially if you find someone like-minded. She was going on a trip with me for the first time, God save her, LOL.
We booked hostel dorms instead of hotel/apartment. I was looking for Zostel, but it wasnt available. The Trippr Hostel is a must stay if you want to spend some quality time alone. Its located just in front of the Middle Beach, with good sea-food cuisines they prepare, with decent price list, but breakfast are costly :(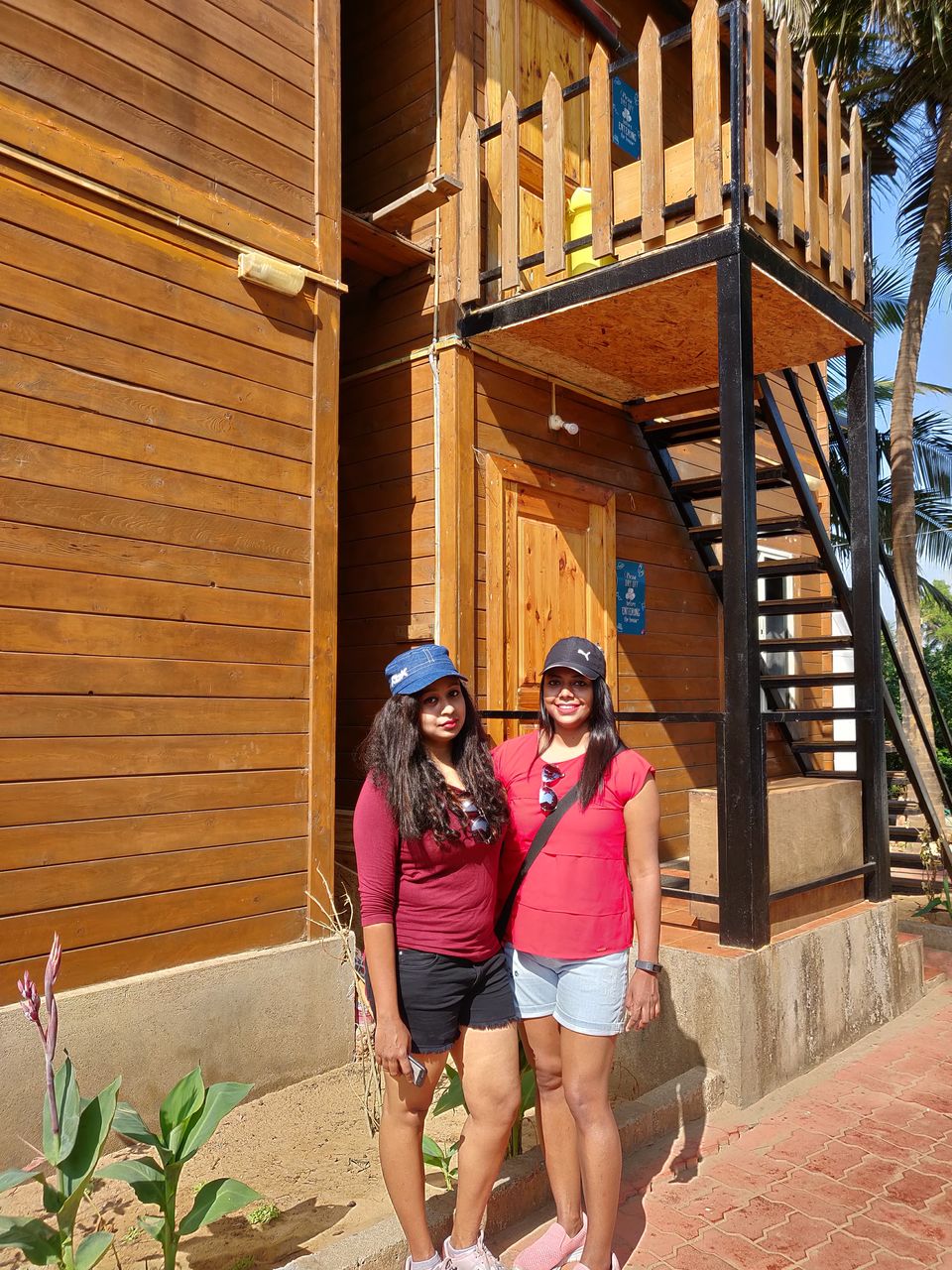 Gokarna has beautiful sunsets to enjoy ,and Om beach tops the list.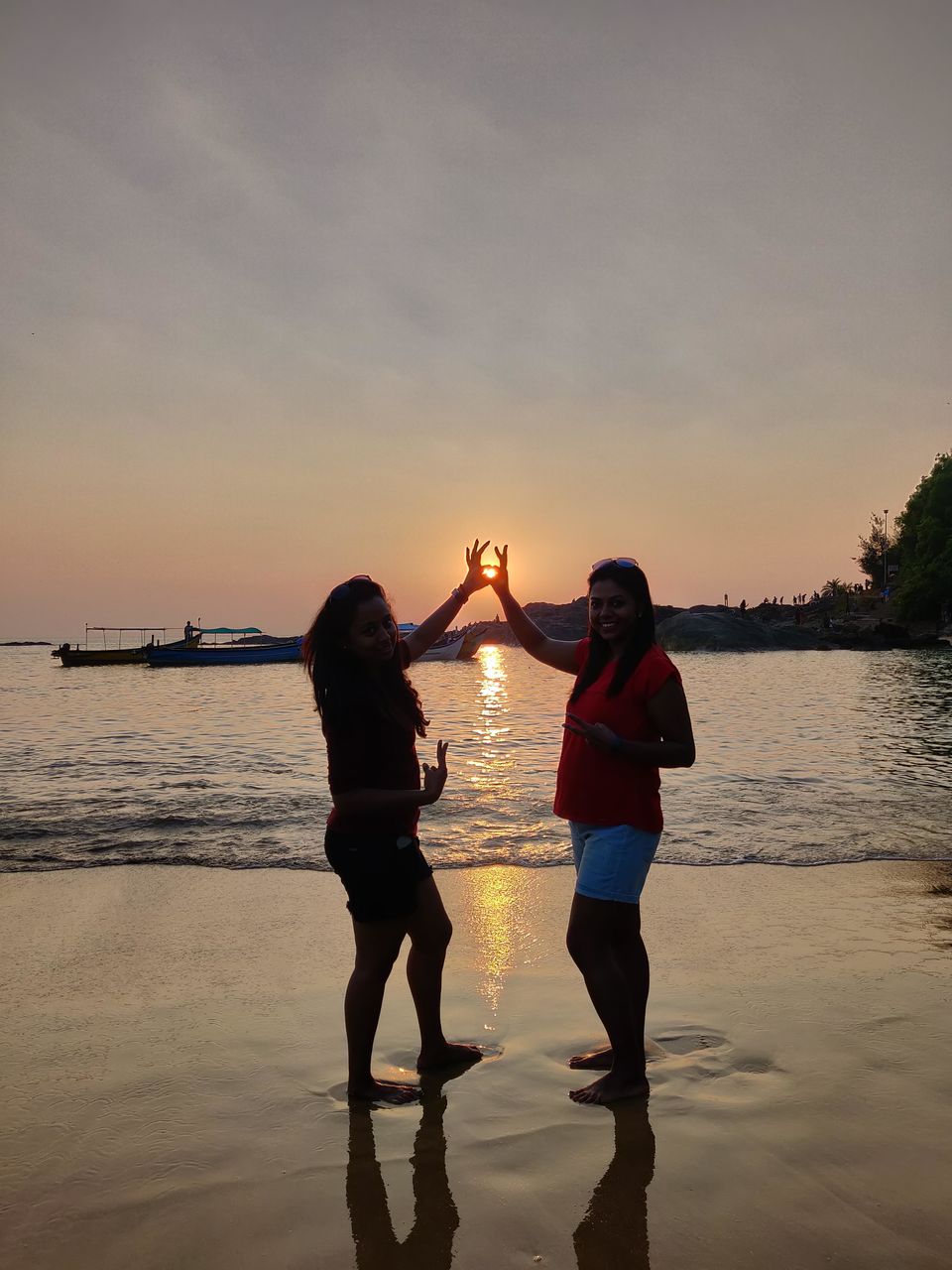 Day 1 -
We took an over-night bus from Bangalore which takes around 10-11 hrs, so be prepared if you aren't much comfortable in buses. We took the sleeper coaches and it was comfortable, as the roads were smooth.
Gokarna doesn't have any airport, the nearest airport is Goa. Gokarna is around 150km from Goa and the only options are Bus, Cabs and Trains.
We reached Gokarna bus stand around 11am, washed our face in the nearby tea shop and refreshed ourselves with cup of Tea. You can rent bikes from nearby Rentals shops near the bus stand. They charge you Rs.500 per day for scooty. Another option is Auto which charges you bomb for a small distance, cons of being a tourist spot.
You have mixed dormitory and it cost you around Rs.700 per person per night. However, you may get cheaper shacks around the Middle beach with less price too.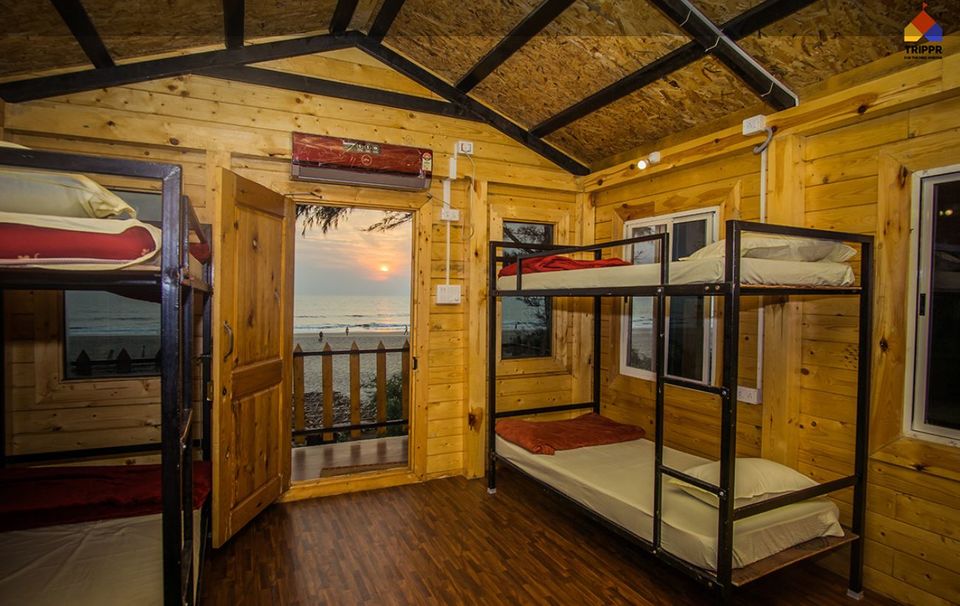 Once we checked-in to the room, we spent couple of hours in the beach. Below is the middle beach just facing our hostel.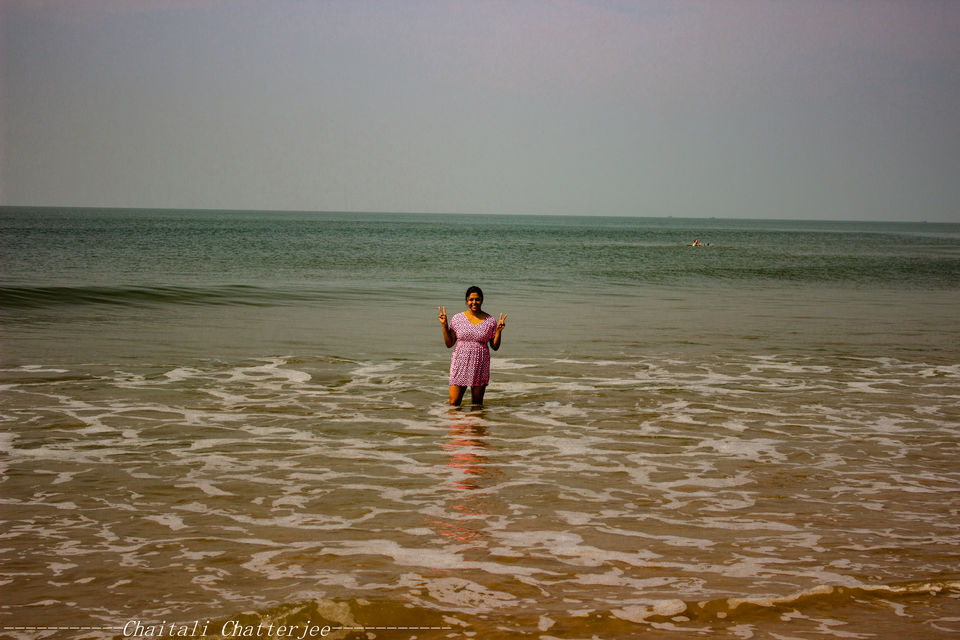 We headed towards Om beach for our Late Lunch at Namaste Cafe. Heard about this cafe a lot. The food is average with lot of wait time. Preferably, being a food lover, I didn't like any of the food that we ordered. However, the view is awesome. So you can have a bottle of liquor and spend time gazing at the beach.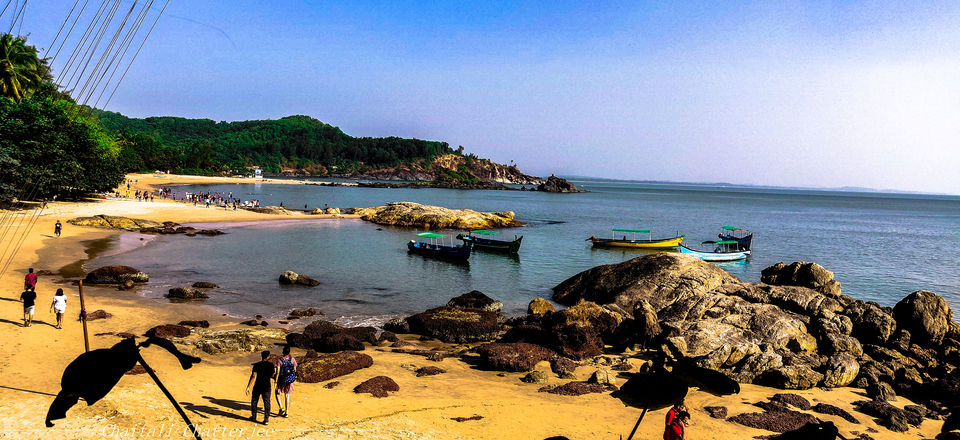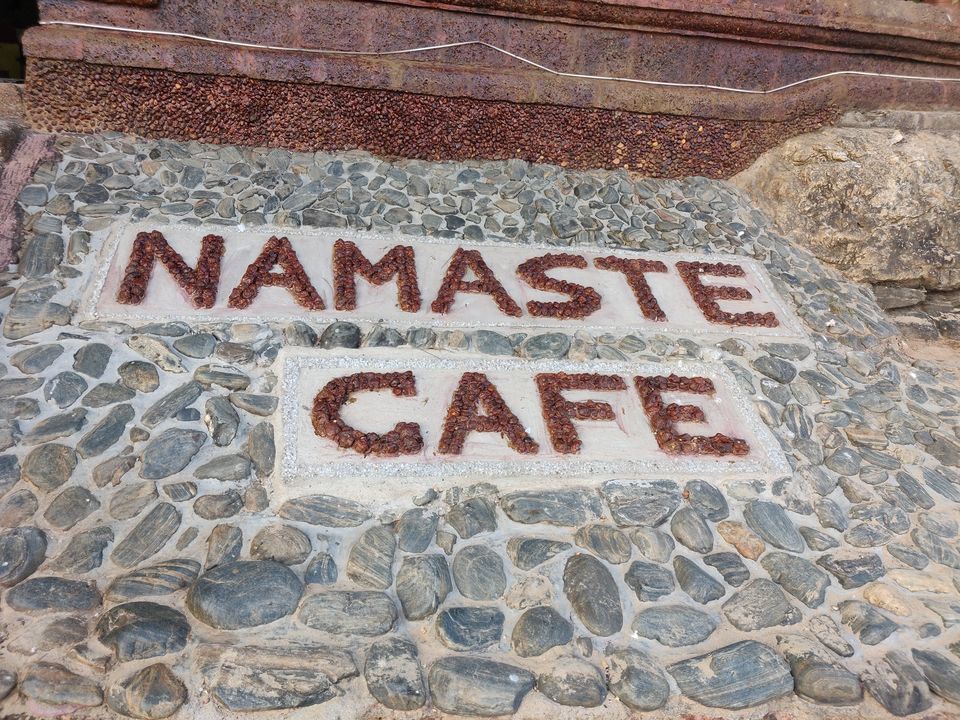 You can find lots of water sports at Om beach , although the radius is small. Like , speed boat would cost you around 500 rupees to cover a distance of less than 1 km and come back. You also have normal boats which takes you around, from one beach to another and also leaves you at Paradise Beach for camping.
After reaching back to hostel, we wanted to relax near the beach at night. We took a torch and scarf and lie down at the cold sand. The sky was clear and ended the day with star gazing.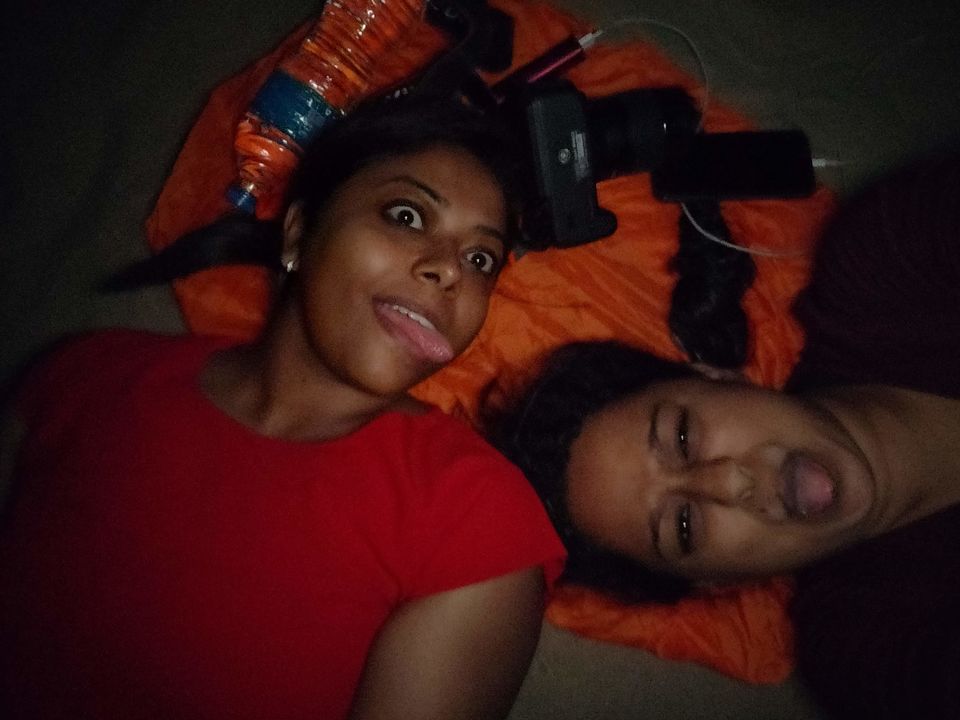 Day 2 -
I went for a long morning walk towards the beach. You would hardly find any people, mostly the joggers around.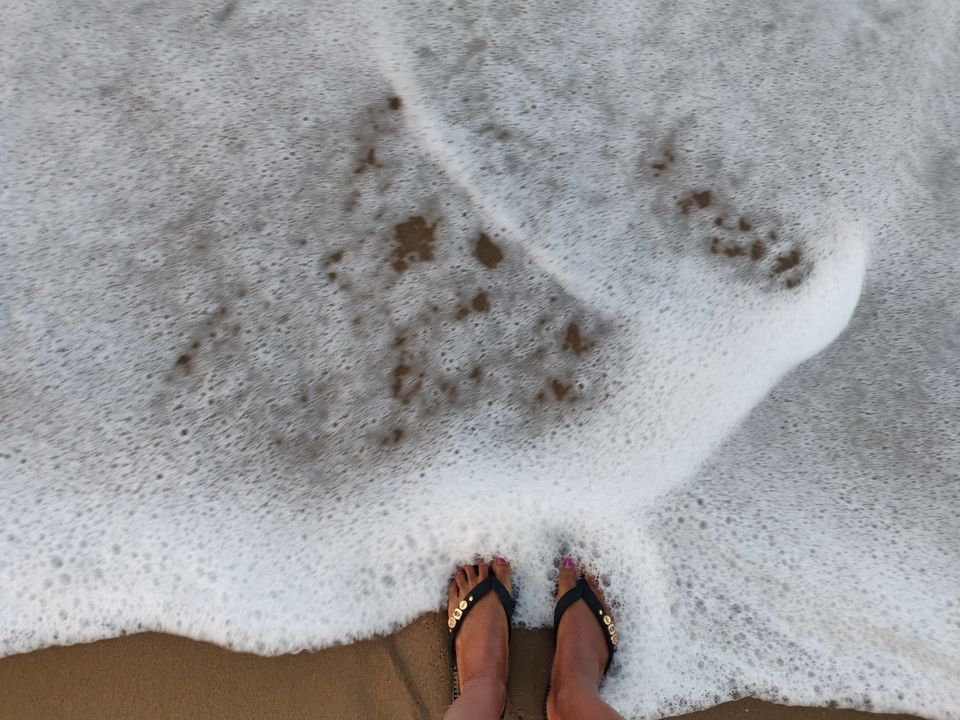 The next day was reserved to explore Yana Caves and Vibhooti Falls. Its at a distance of 50 km and hardly buses ply on that route. You can hire cabs which charges Rs.2000 to take you to both the places. Apparently, we were crazy and instead of booking cabs, we booked an Auto to take us to the nearby temples, Yana Caves, Vibhooti Falls and drop us to Om Beach. Since it was December, the temperature was very pleasant with less humid and hence AC cabs weren't needed.
The Mahabaleshwar Temple, is one amongst the most visited temples in the town. This shrine is dedicated to Lord Shiva. Make sure to cover your legs during the visit. Also visit the Ganapati temple next to it.
The temple exit opens up a shopping lane, with varieties to things to buy. Please use your bargain skills here.
We headed towards Yana Caves which is know of its peculiar rock formations. The path was rocky, greenery on both the sides and windy too.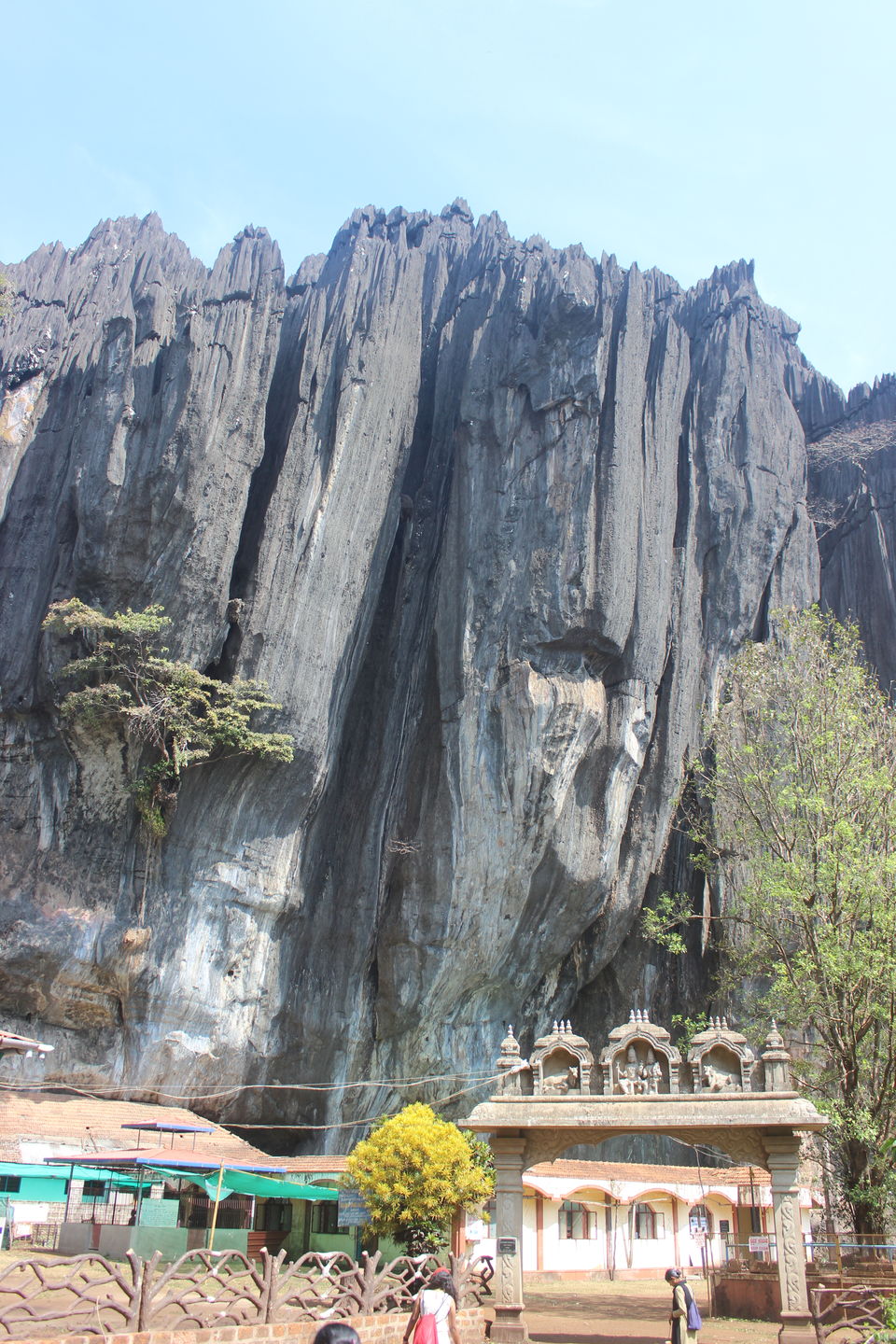 The views enroutes Yana caves are just simply breathtaking.Its a small trek inside the cave and exit from the other side of the temple. There are few stair cases too. The trek needs to be done in bare foot, as the cave ascends from the temple.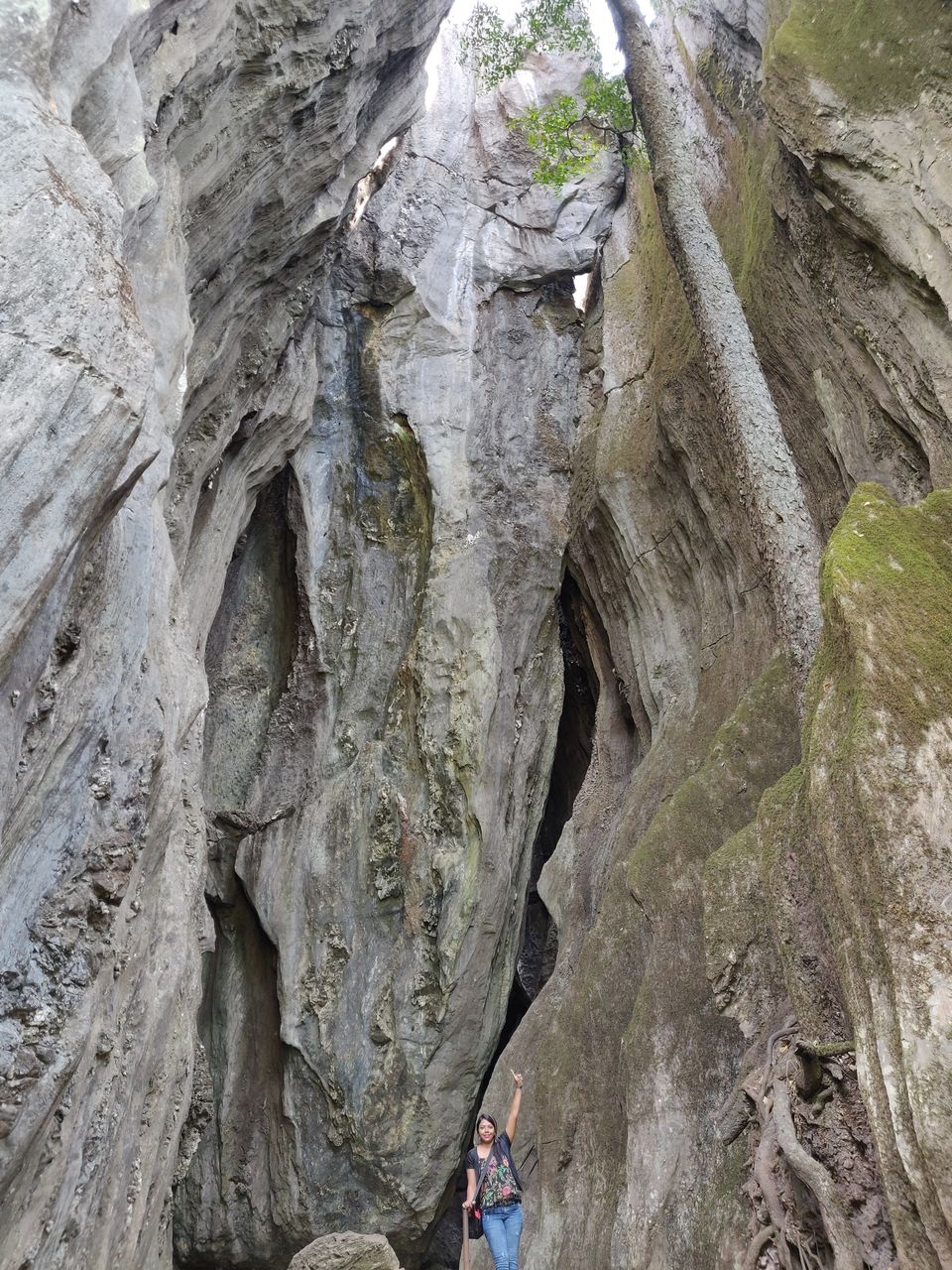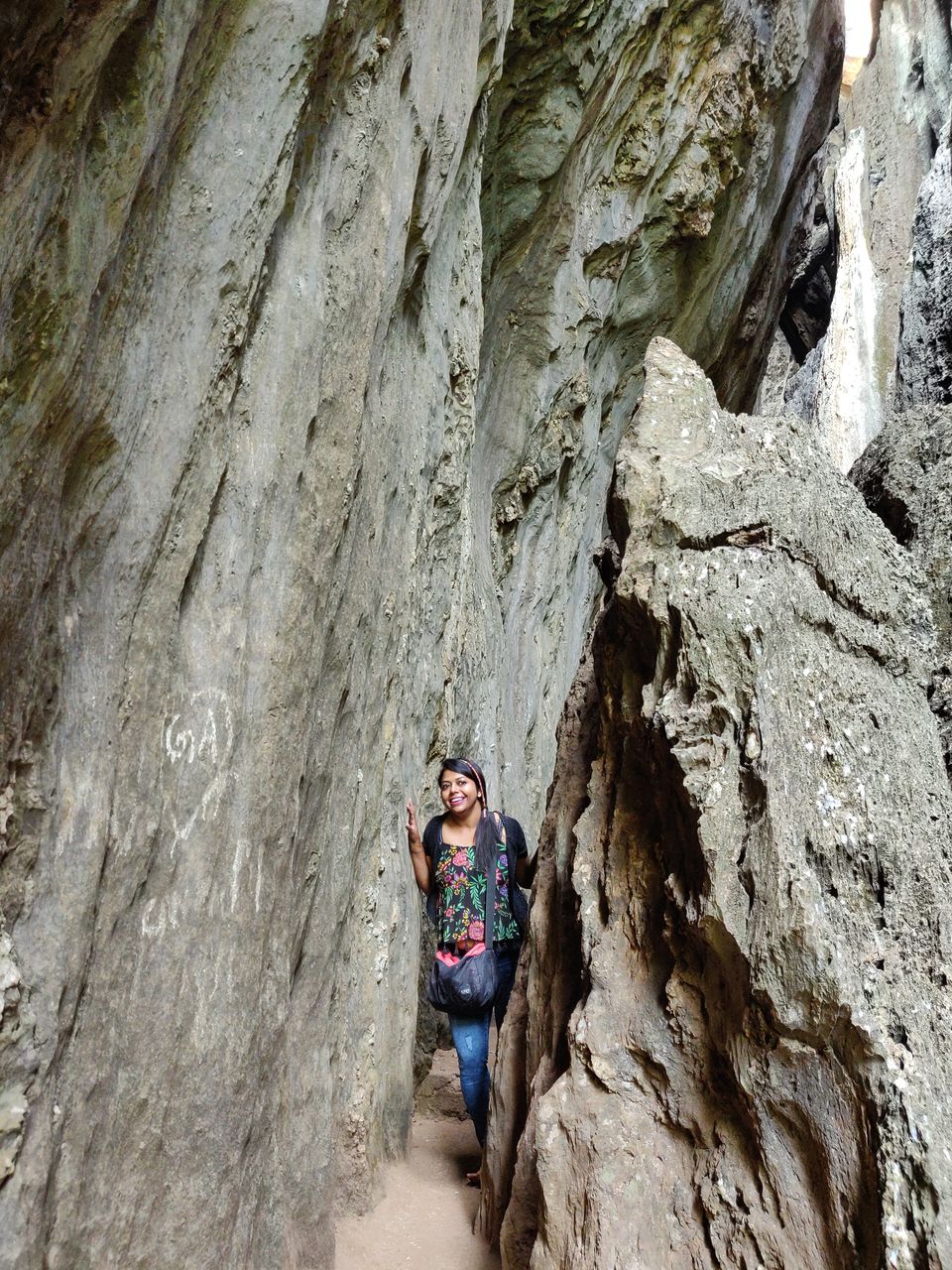 Next was multi-cascade Vibhooti Falls after a couple of km of trek. The path is full of trees and has few chairs to sit and relax.It is the waterfall which forms a natural pool. There is a changing room available in case if you want to get inside the water.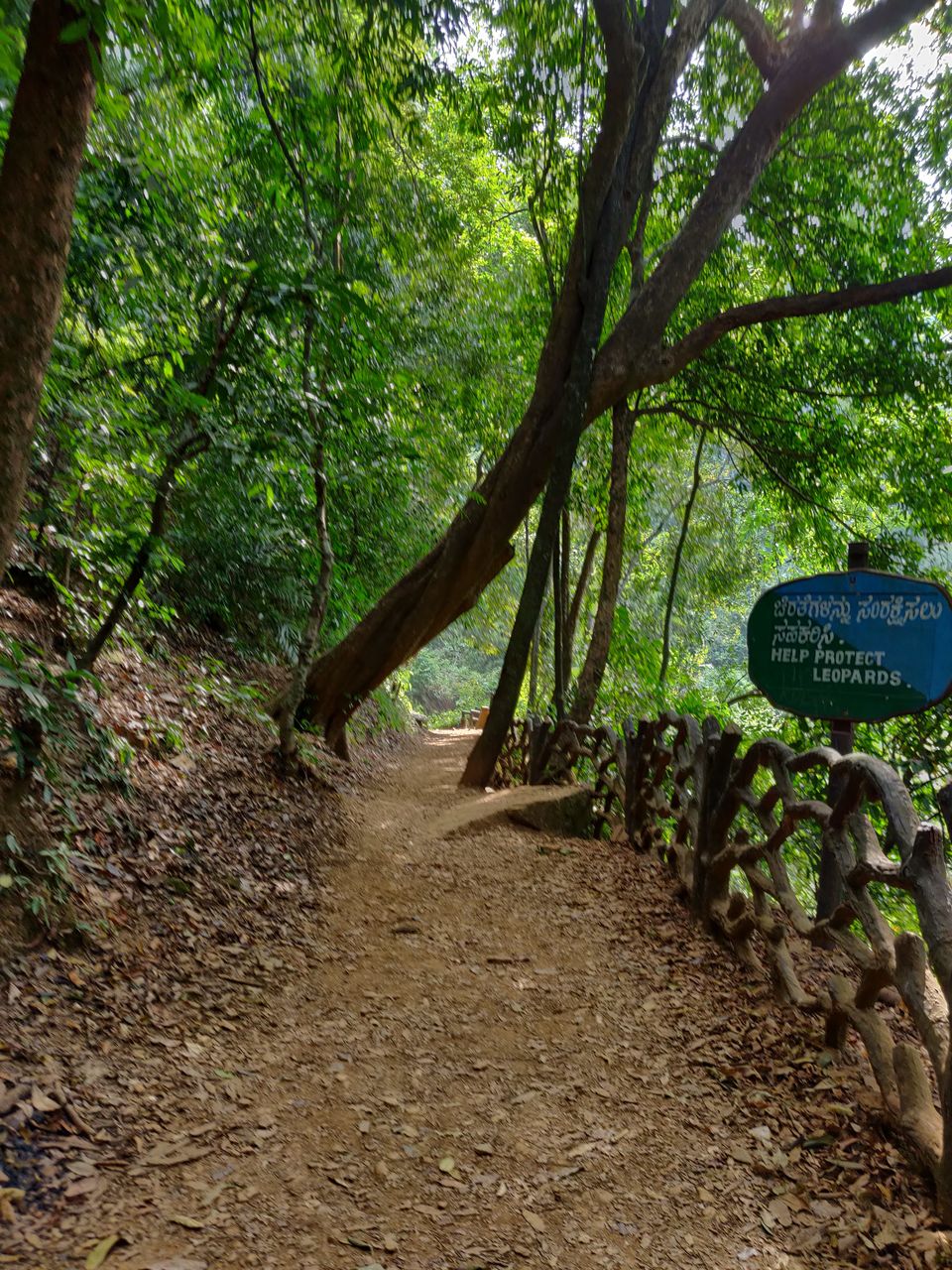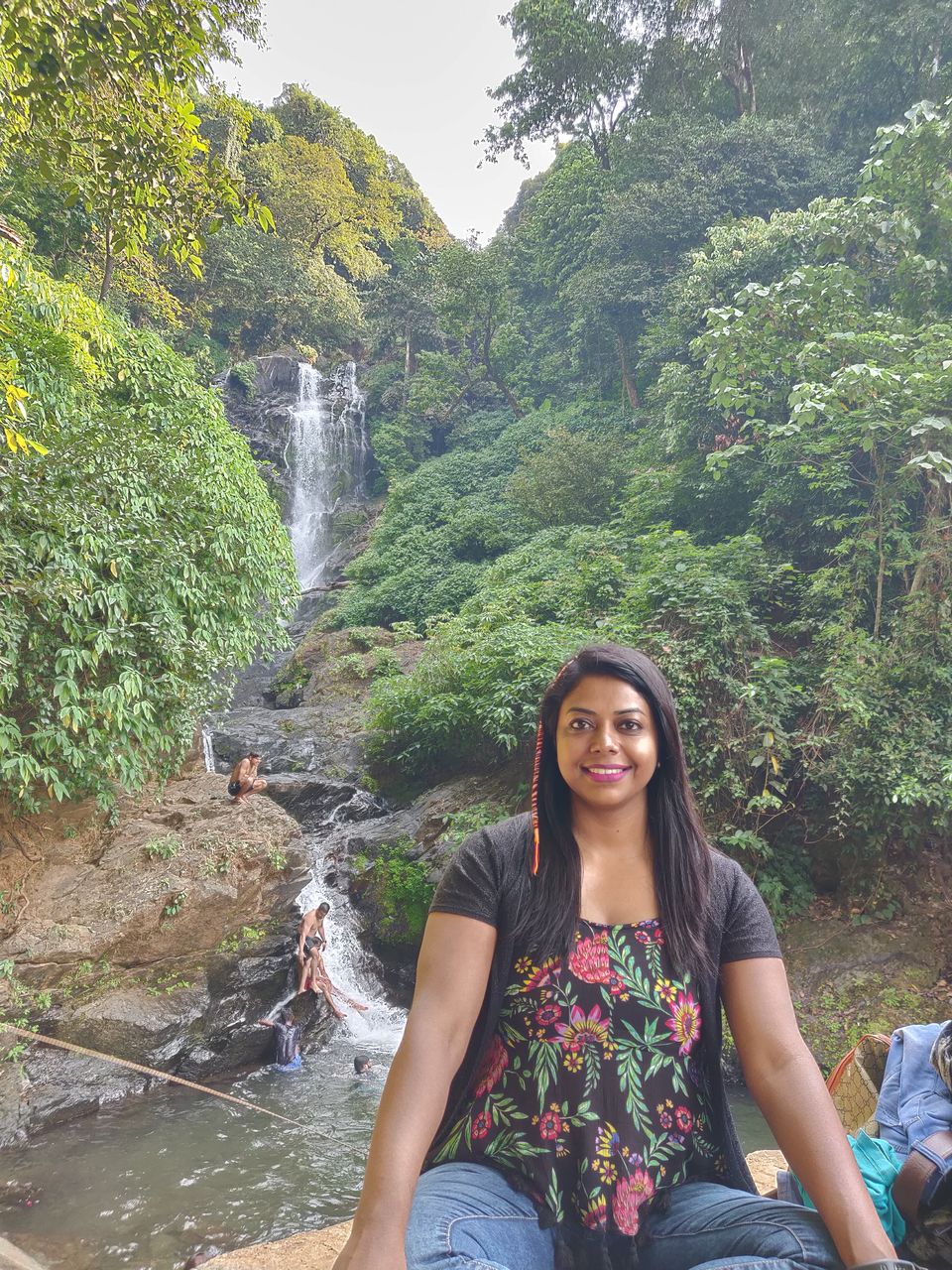 The entire route from Yana Caves to Vibhooti falls, there is only one small shop available, which provides South Indian Meal. Its tasty and wouldn't bother much as you would be damn tired and hungry post the trek.
On our way back, we had some time to view the sunset and hence we wanted to trek to Paradise Beach. The auto left us at Om beach where there was a small way towards Paradise Beach. There is small tea shop on the trekking way where you can refresh yourself. Tea on the go !
However, while trekking we didnt realize that it would be late by the time we reach Paradise beach, but luckily, we saw the sunset from the cliff point and it was beautiful.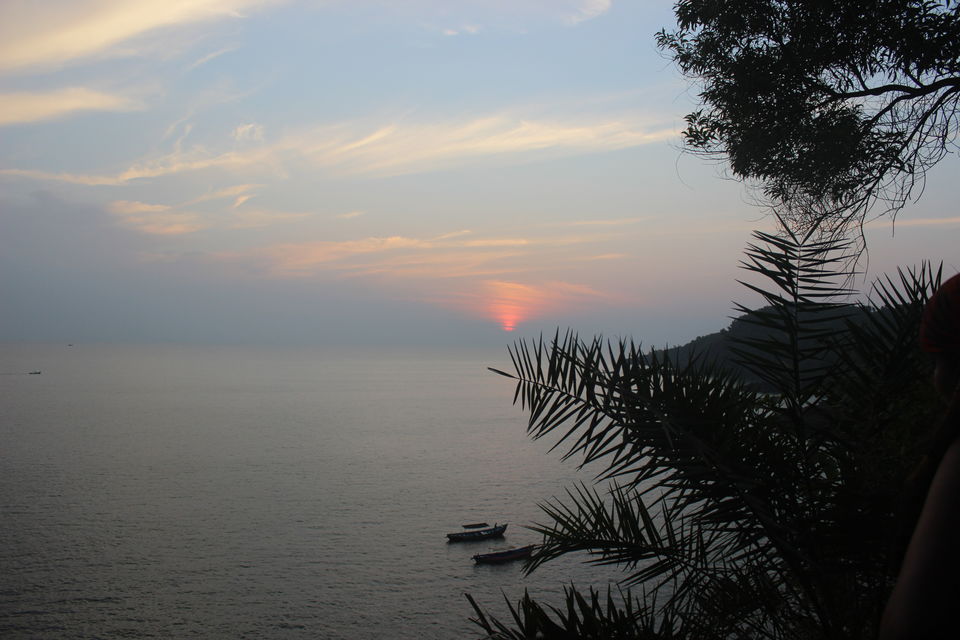 Now its turn for another adventures location - Murdeshwar for Scuba Diving. Murdeshwar is also famous for massive Lord Shiva's statue just beside the sea. Reach Gokarna Railway station which is around 12km from Trippr hostel, book the Mangalore train which takes 90 mins to reach Murdeshwar. If you are hiring a bike, you can take the ride which is ~80km from Gokarna.
Murdeshwar temple is being run by RNS group. Its secured, cleaned and well maintained. You would mostly found Guest houses and hotels. You do have selective hotels nearby the temple.
Evening we took a walk inside the temple and surroundings. Let me show you what you experience here -
Murdeshwar Beach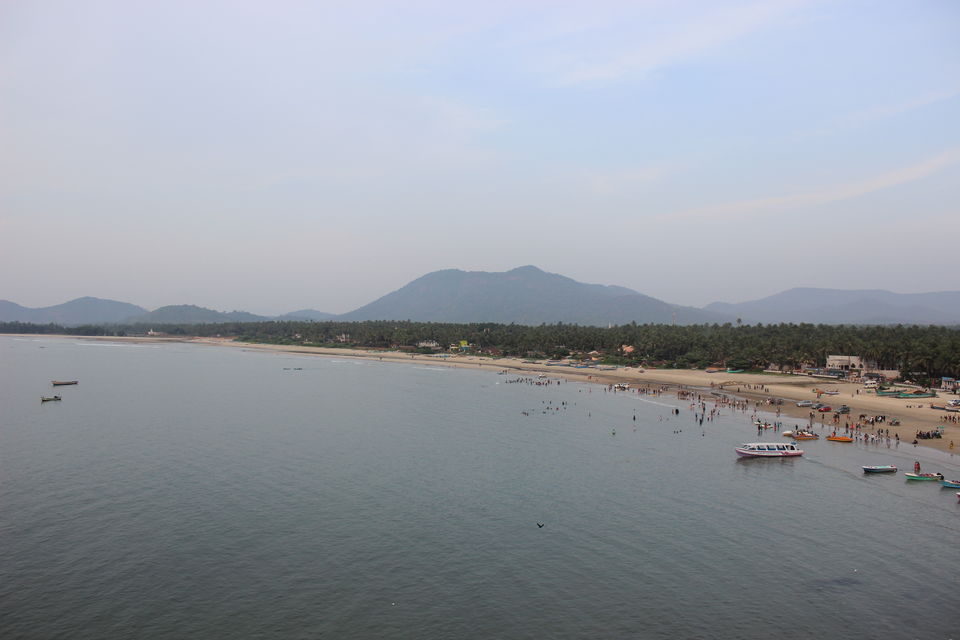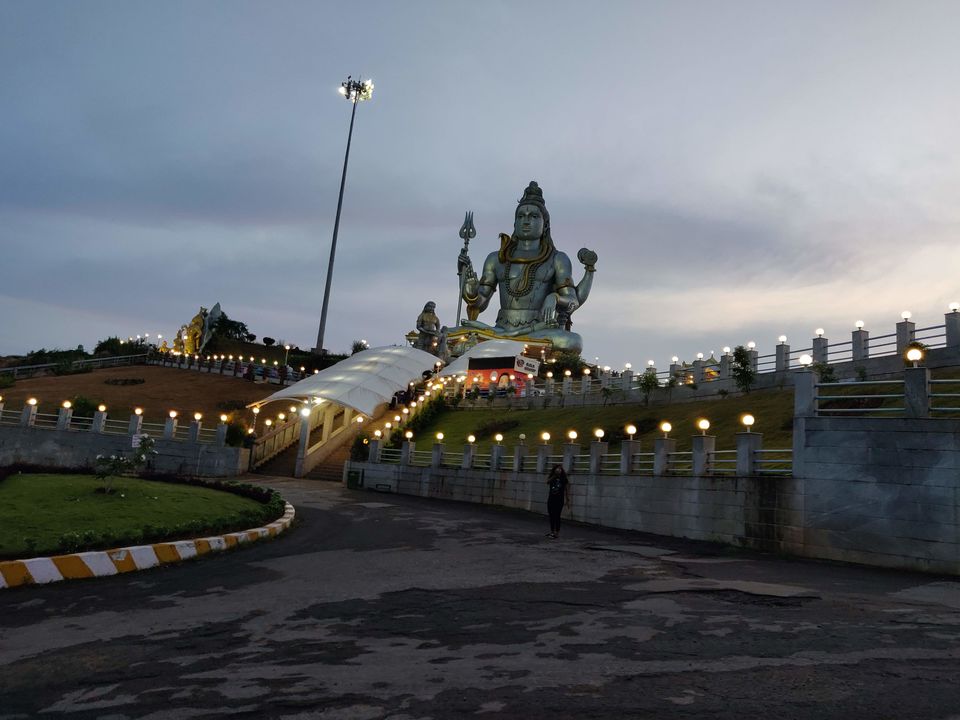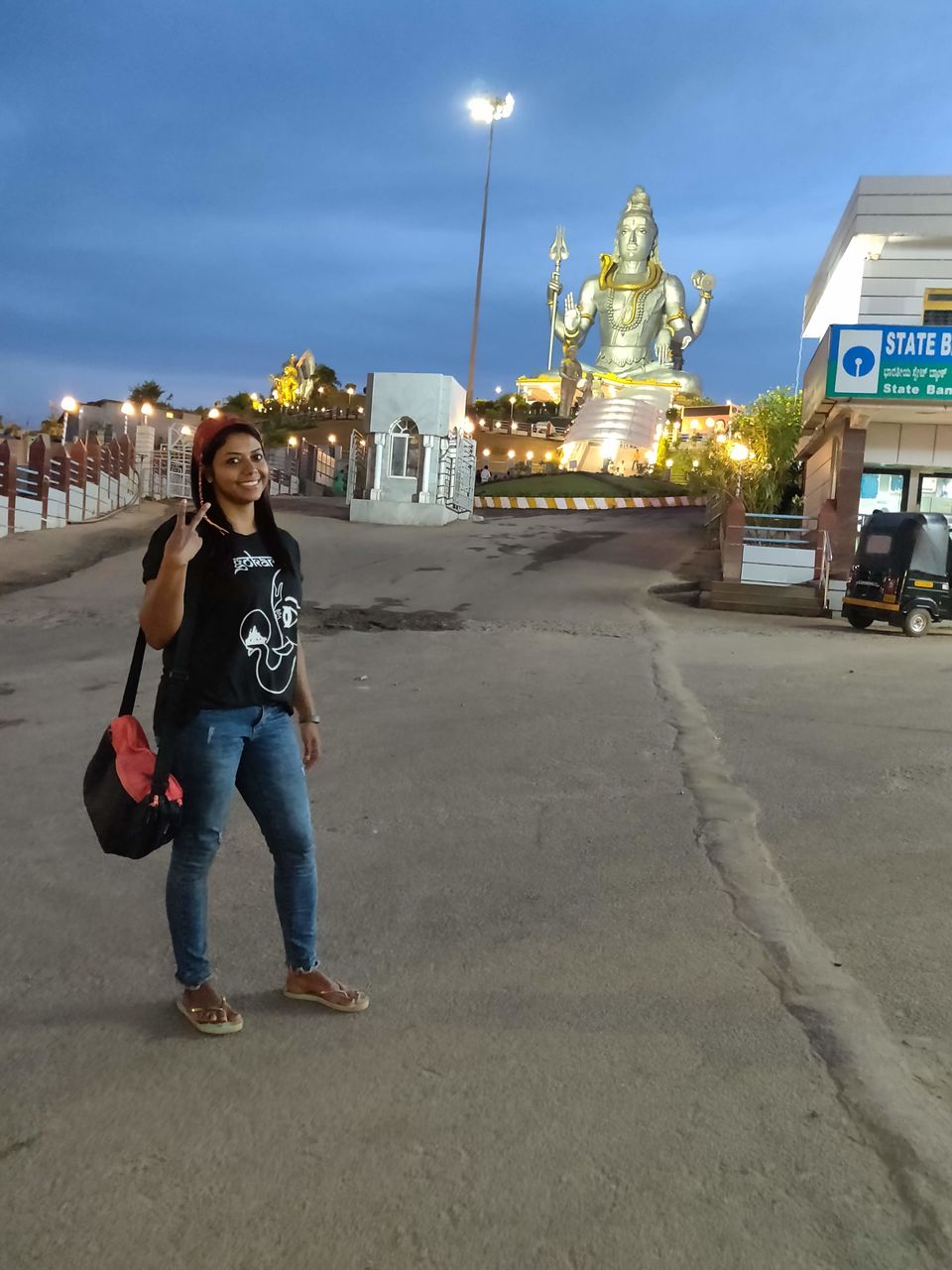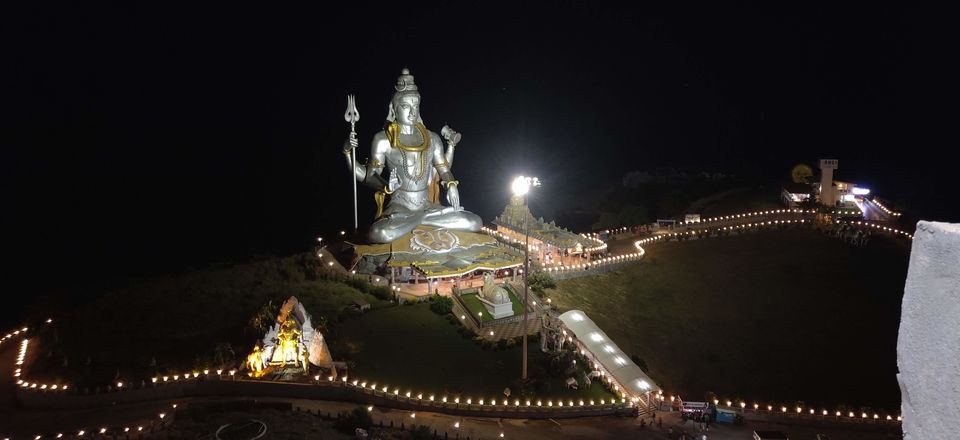 Inside the temple, they place thousands of Diya's for people to lit it and it looks so glossy.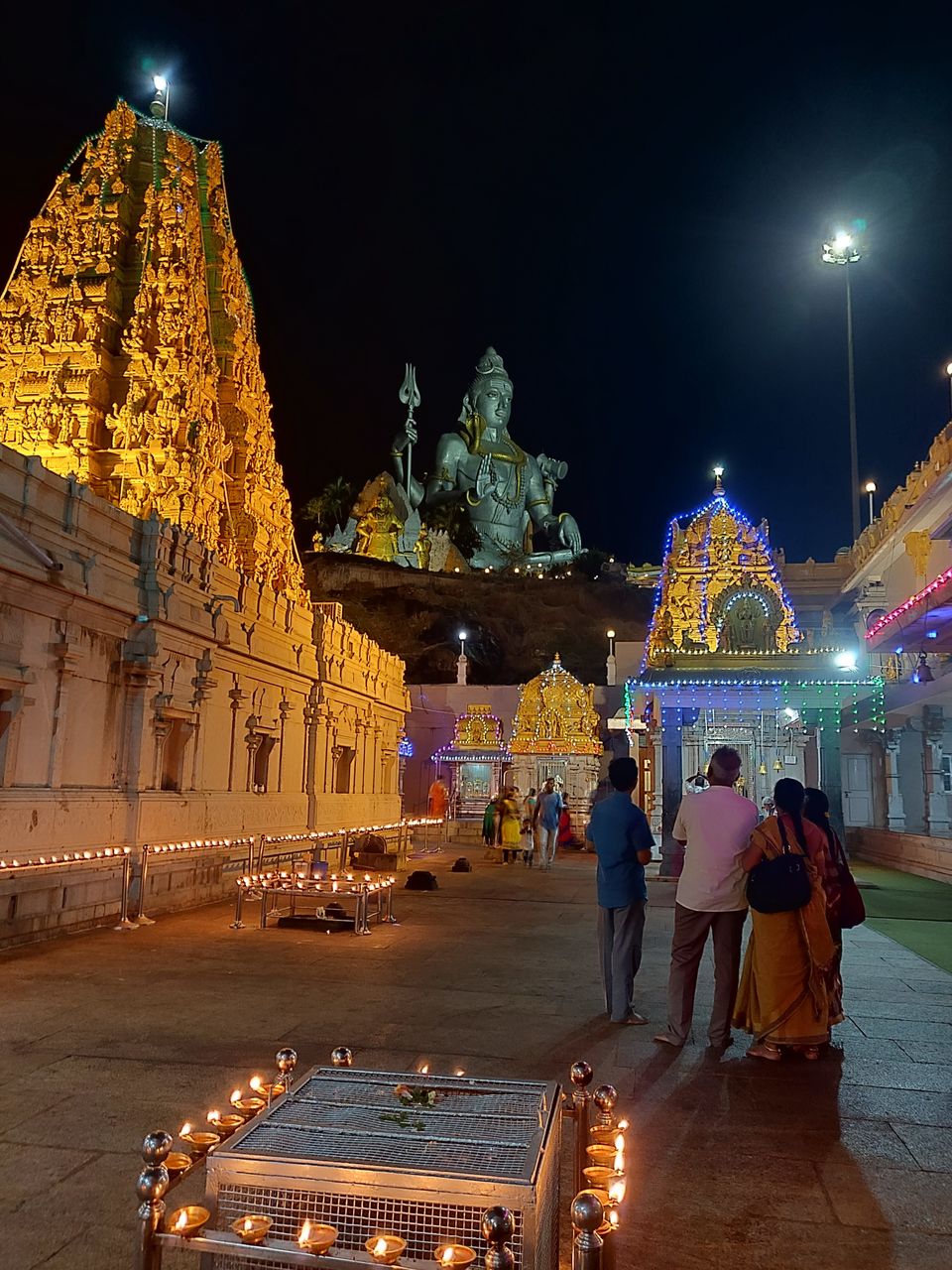 You can sit near the beach and enjoy some street foods, and peaceful sound of the waves.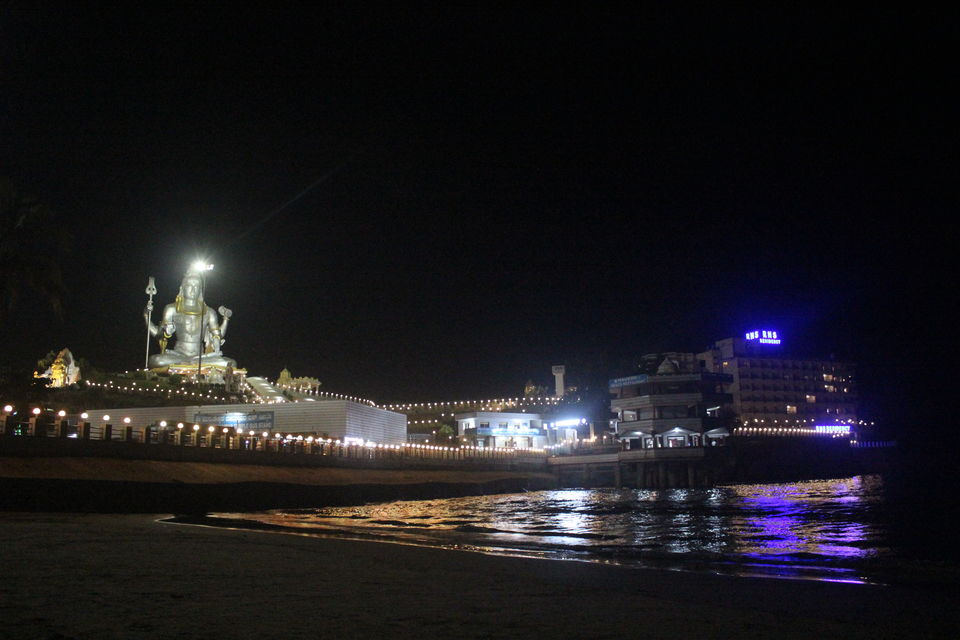 And last the crazy us , with twinning. The right is me :D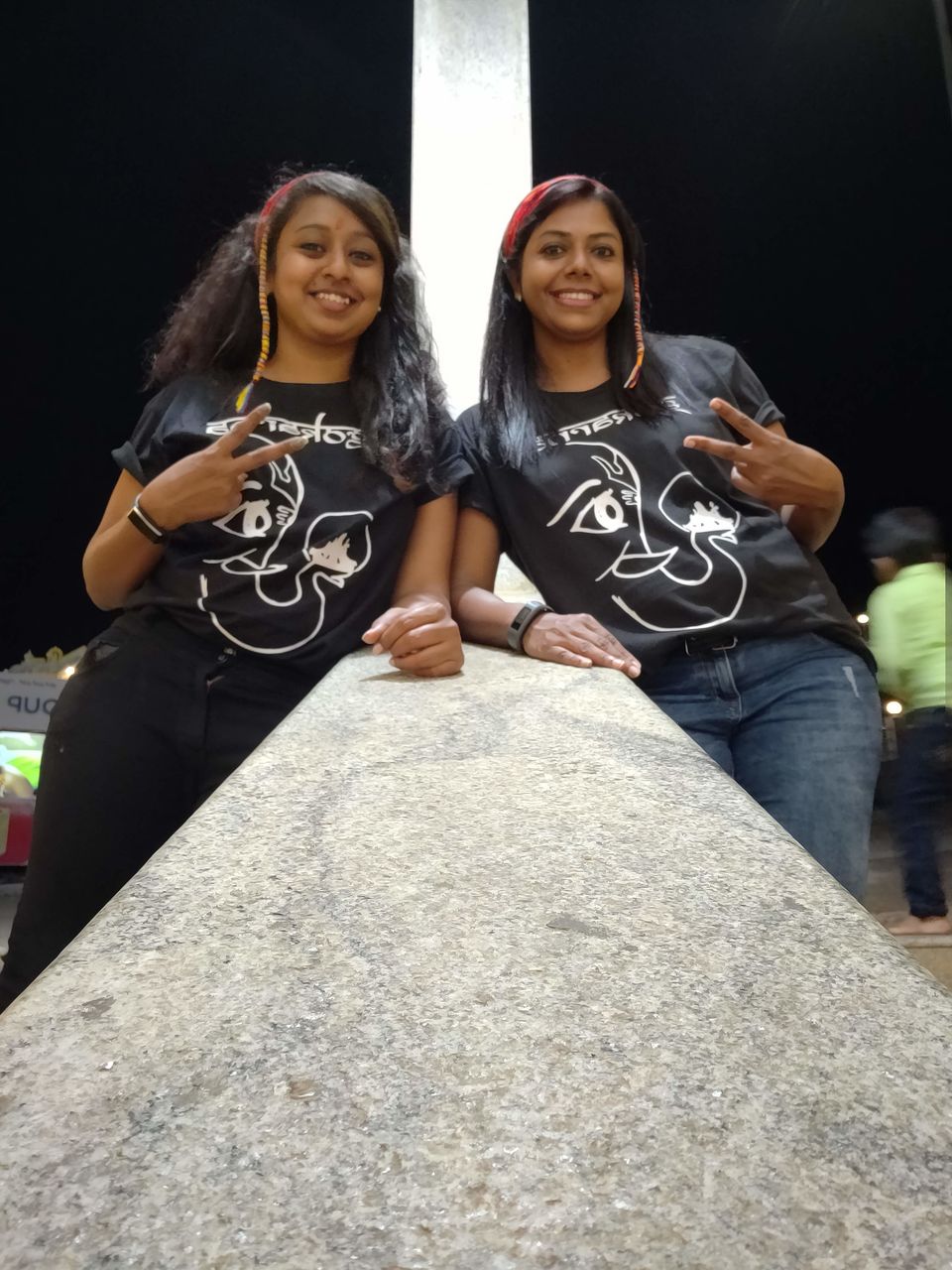 Our next day was reserved for Scuba. We already booked our ticket for via Adventure Nation and our entire day was just on the boat and sea.
You mostly get combined with other scuba Divers or students if the participants are small. Since we were just 2, they happened to take others and make it a group. It was a combination of all ages and experiences. We both were non-swimmers, trying scuba for the first time. I was excited and my friend was nervous :P
We had couple of students, who were completing there basic courses. We had few people from different countries, who wanted to experience scuba in Netrani, after Goa and so on.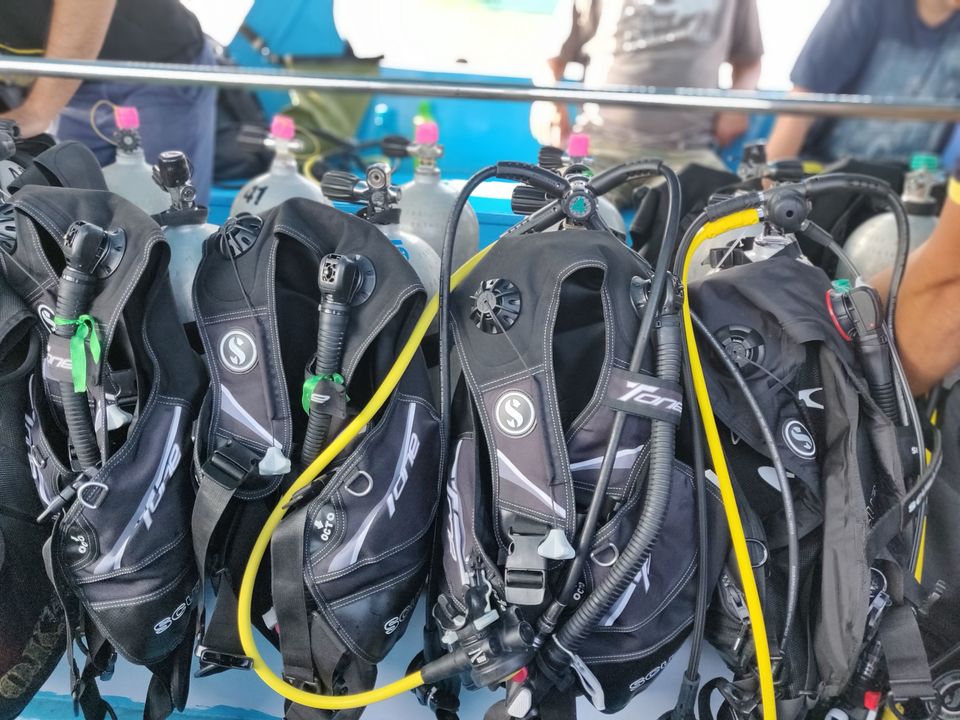 Since the water temperature was warm, we didnt need the suits. Just a normal Tee and shorts. On the way, they teach you breathing techniques under the water, no Rocket science. Getting ready for Scuba...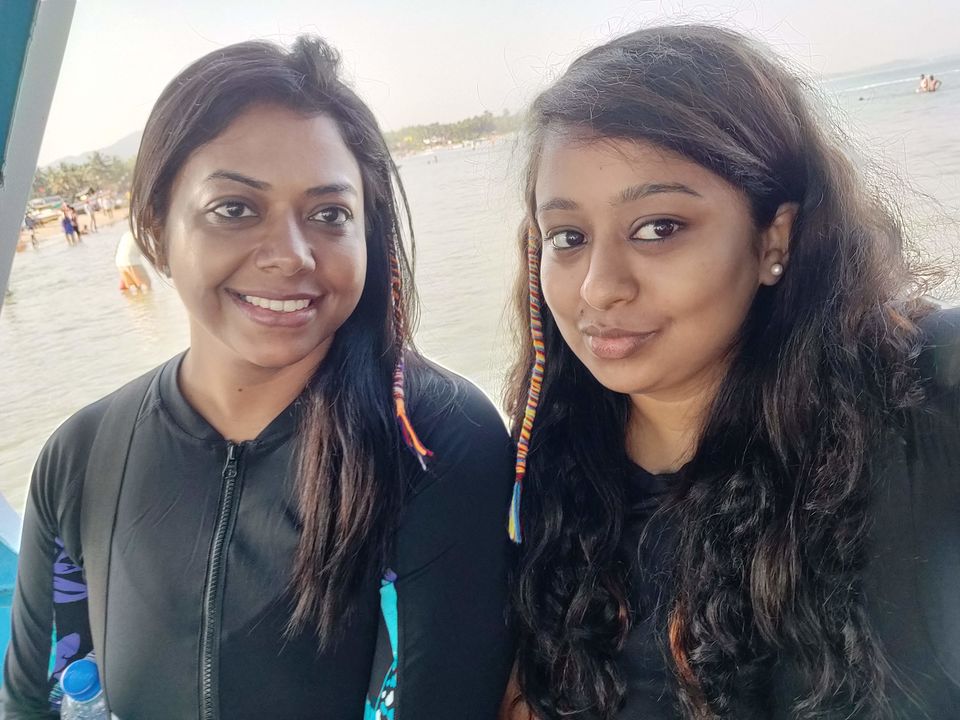 The Island where the water is much cleaner for scuba. However, you cannot go up the island, there is no way.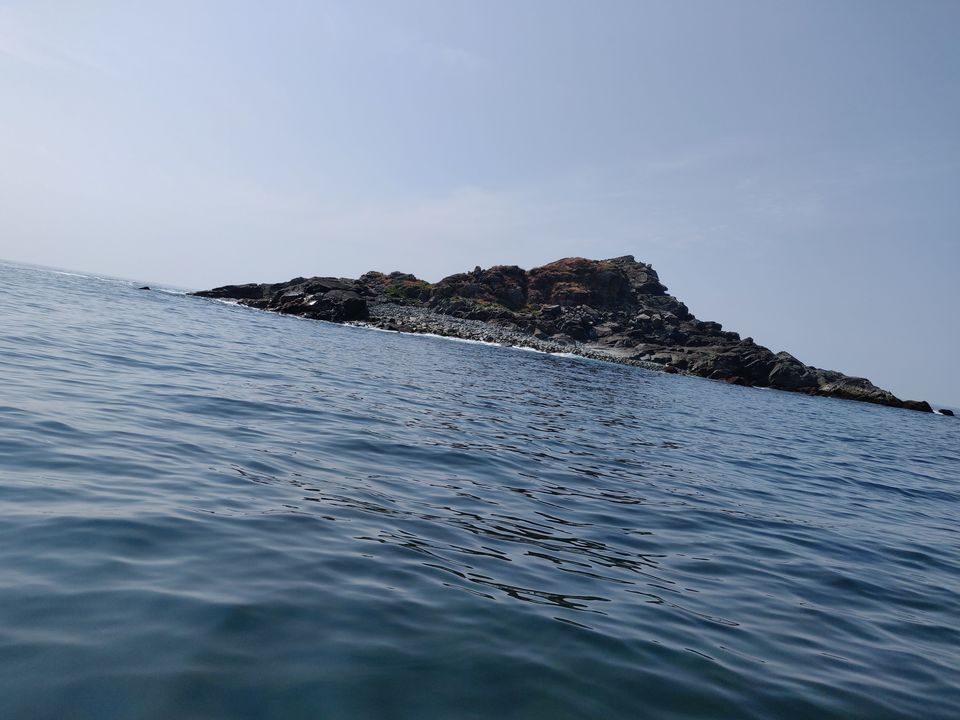 The scuba equipment is very heavy. 18 kgs of air cylinder for breathing, 5-6 kgs of weight which would help you keep under water and the tiny fins.
There is different way of how you go into the water. You cannot go the way, you go in Pool or river. So thats how you land in water...Boom
After 45 mins of underwater, we headed to Pigeon Island. Our other divers where completing there PADI (Professional Association of Diving Instructors) course.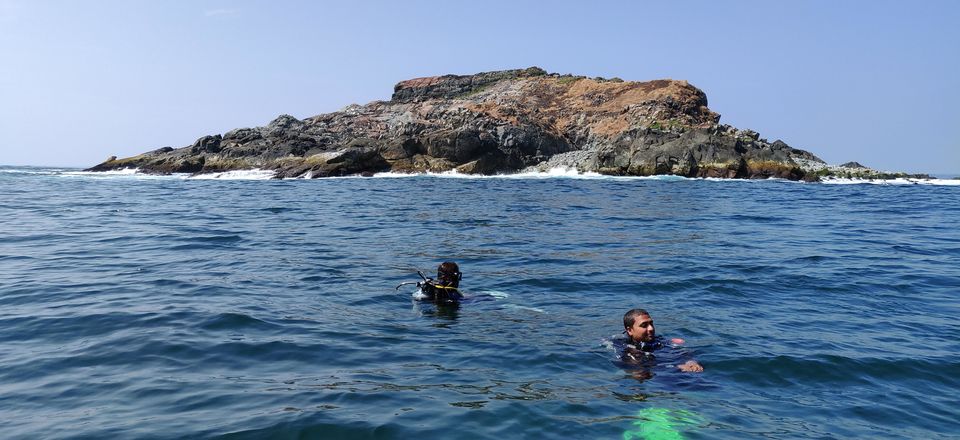 And what should I do - Dry yourself and enjoy the view. Time just flies in sea , so silent and serene and I couldn't understand that we were there for 6 hrs.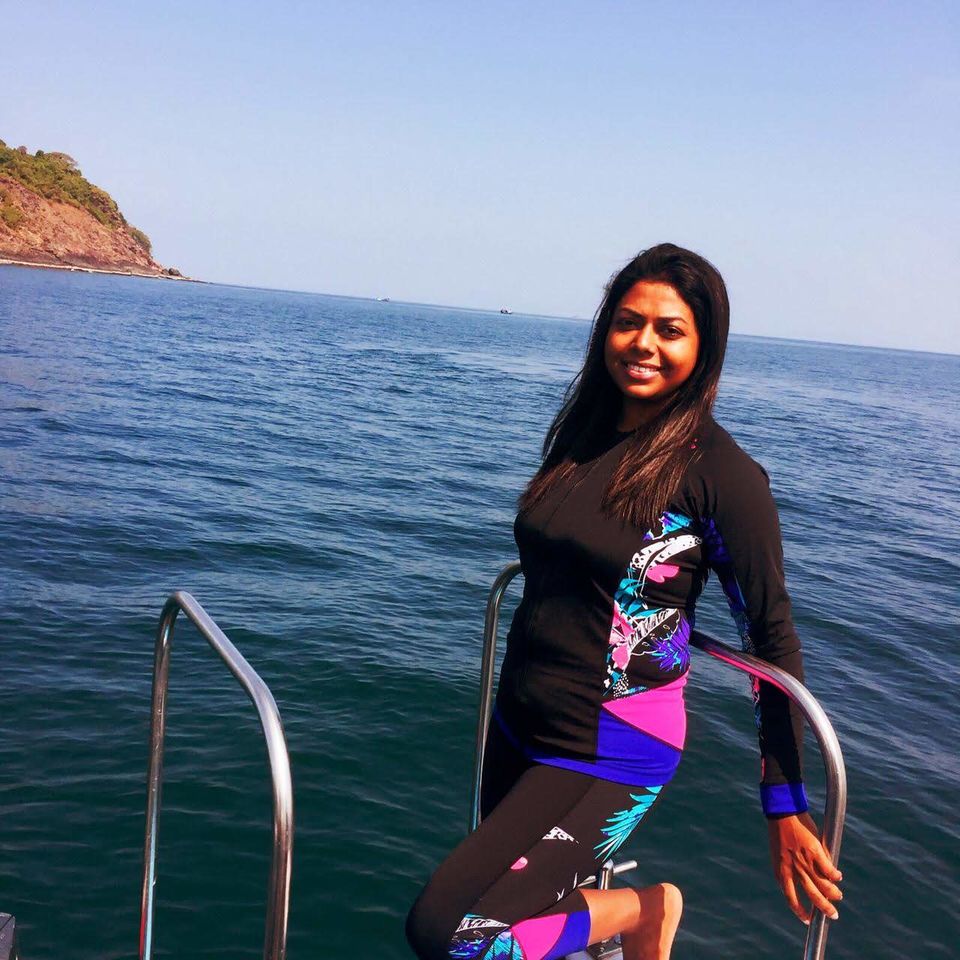 Our adventure ends with helping others unload the stuffs and air cylinders.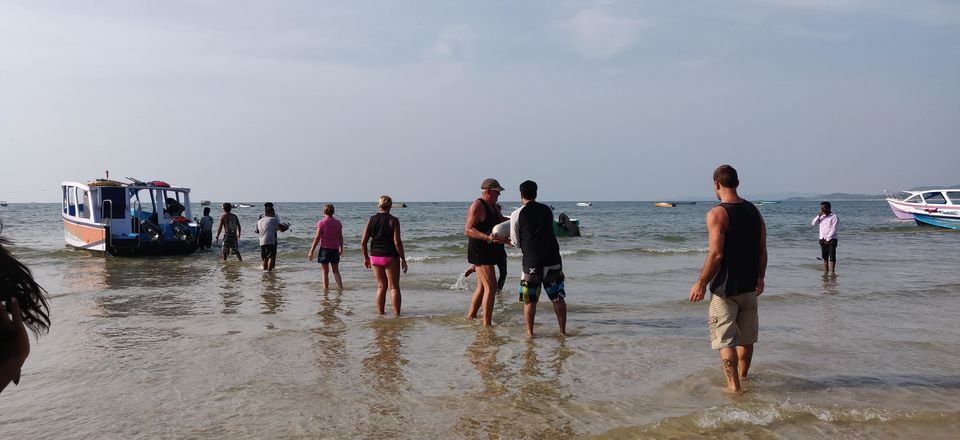 Our trip ends by taking the night sleeper bus back to Bangalore.
More places to Visit around Gokarna -
Beaches - Kudle, Half Moon, Belekan Beach, Honavur,Karwar
Temples and Caves - Kumta, Shiva Cave, Mirjan Form, Bhadrakali
Waterfall - Sirsi, Sathodi,Jog
Commute -
You can either take an over-night bus or Train. Bus from Bangalore to Gokarna would cost you around 1500 per person for two- way trip.
Expenses -
Bike Hiring - Rs.400 per day for scooty
Stay - Rs 500 - 800 per night
Food - Rs. 500 or less depending on what you wanna eat.