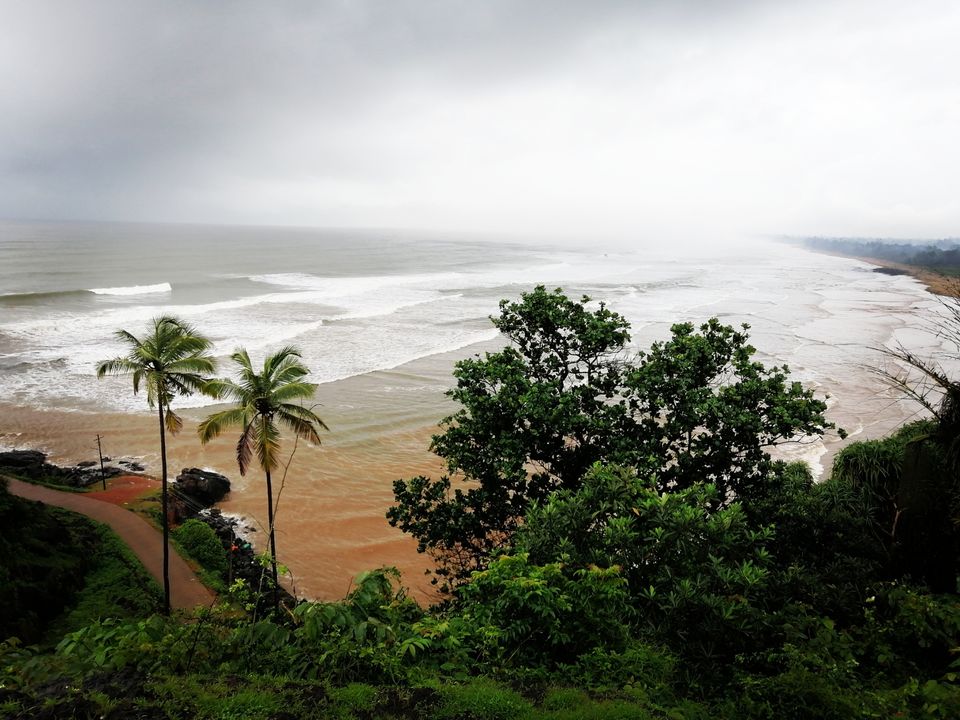 Craving to feel the sand beneath your feet and the salty air in your hair but you don't wish to advent to the overcrowded beaches of Goa..?? Don't worry pack your bag and move towards Gokarna. Gokarna is confluence of tranquility and magnificence that will rejuvenate both the mind as well as the body.
Gokarna, small town in the southwestern Indian state of Karnataka, home to beaches such as Gokarna main beach, Kudle, Om, Half moon and Paradise beach etc.
Important details, contact number and fare breakup is in the end of day 4. If you don't want read whole story directly jump to day 4 😊
I reached Gokarna via Goa Airport. Goa is the nearest airport to Gokarna and from Madgaon railway station you'll get good number of trains to Gokarna. After so many cancelled plans, cancelled flight to Pune and even got train cancelled. Somehow managed to reach Gokarna ( luckily got the cheap flight tickets to Goa🙂) I travelled there with my travel partner my husband.
11th August, 5:00 am we reached Goakrna station. We have already booked 2 beds in HosteLa-vie. Due to rains it was dark outside so we prefer to take auto to gokarna town. Main town is approx 11-12 km from station. We reached our hostel, checked-in and slept because of night journey. Woke up at 10.30 am got ready and headed towards Kudle Beach which was near to our hostel. From Kudle we trekked towards Om beach. Spent whole day in both of these beaches. In the evening we came back and explored market area and Gokarna main beach. After all these we slept because next day we have to go very far.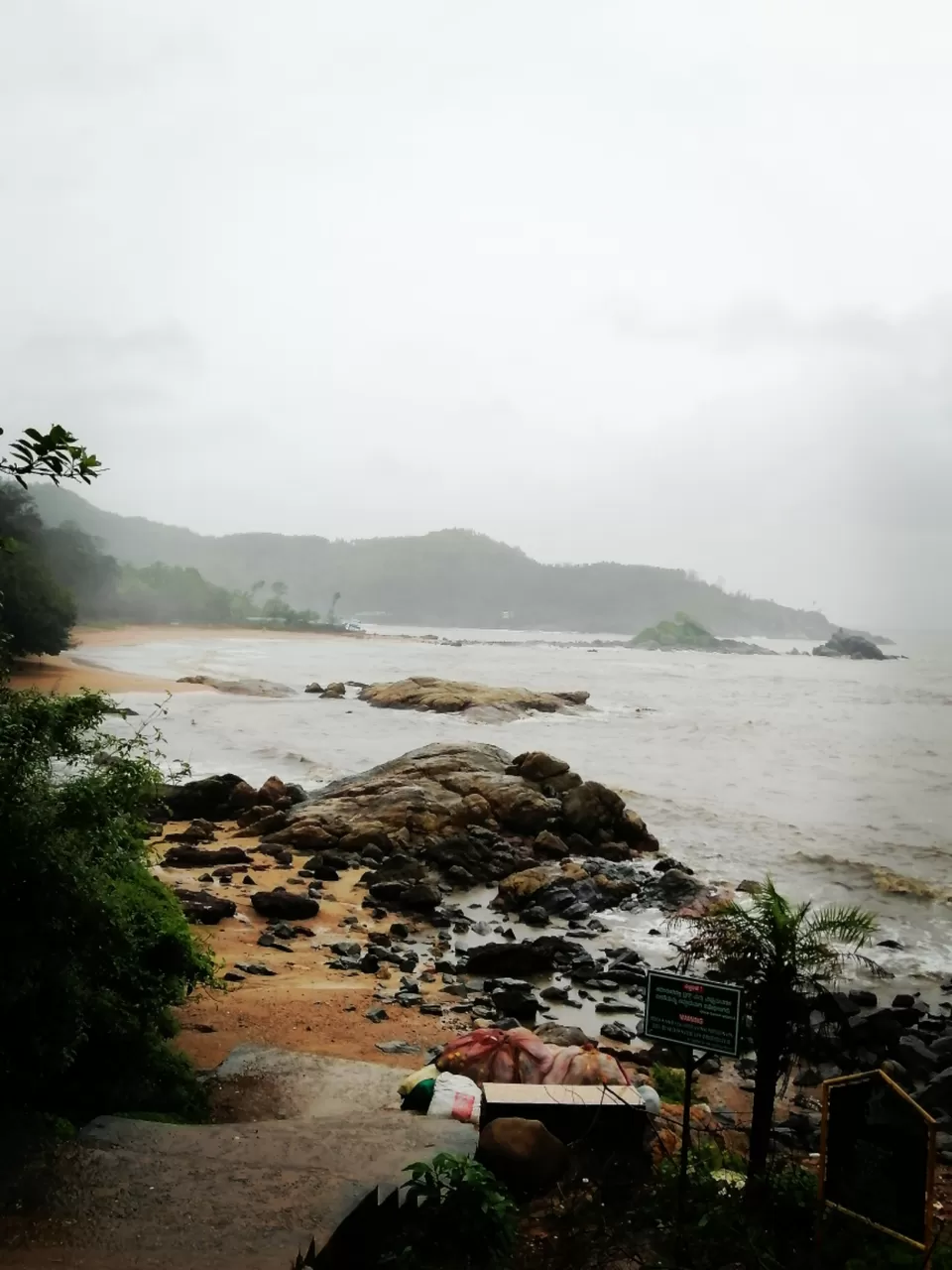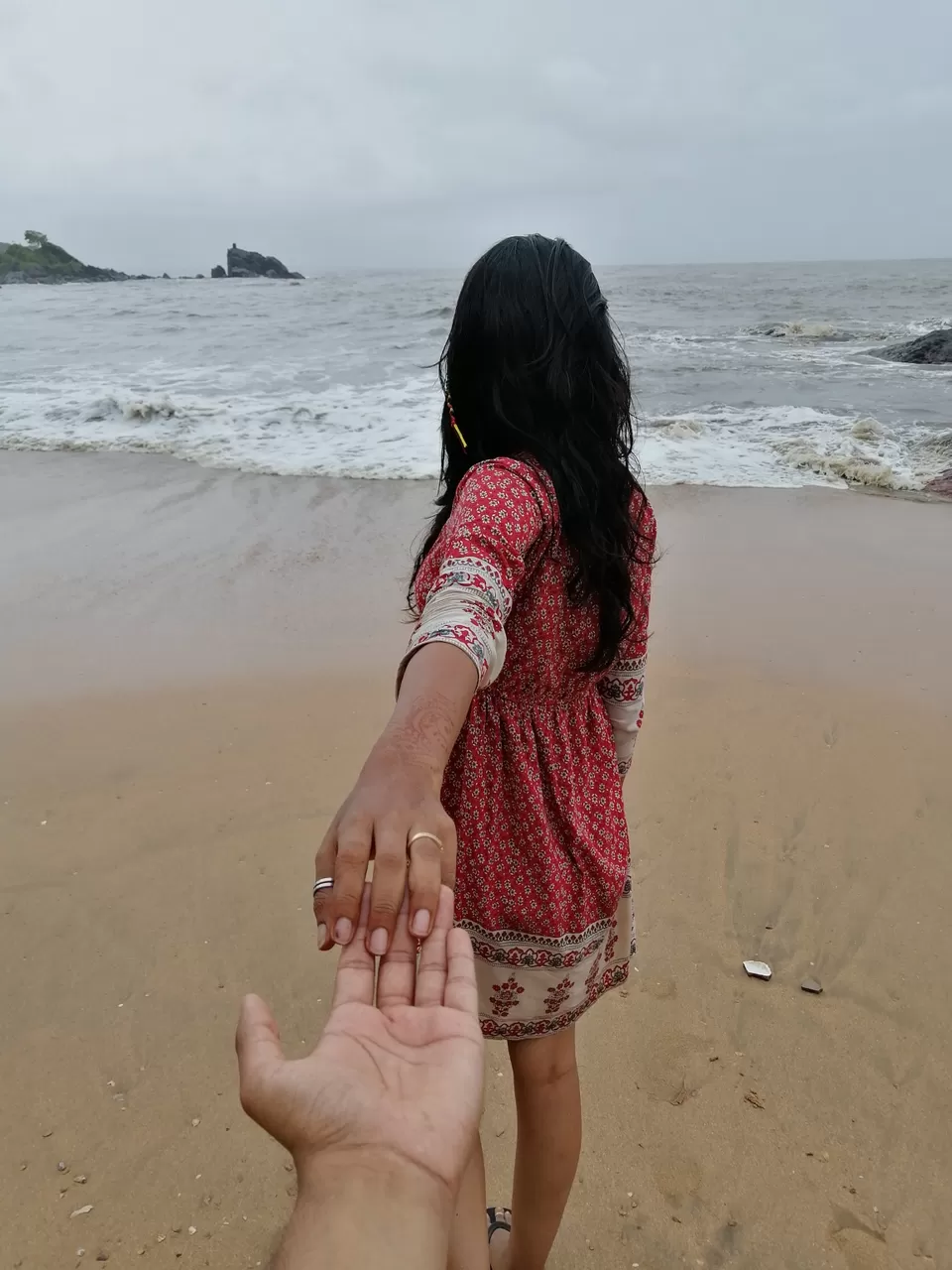 12th August, 7:00 am, we start our rented scooty and our plan was to explore Jog falls and then after that Murudeshwar Temple. After 1.5 hour we reached Honnavar district. And talked to local about the roads and they said road are open now (few days back there were landslides) from honavvar, jog was approximately 65 kms but roads were good throughout. Through the curvy roads we reach Jog and was mesmerized by the beauty around. Clouds and waterfall a perfect combination. After spending 2 hours there we left back to honavvar and headed towards murudeshwar. Murudeshwar is approx 28 Km from honavvar. Murudeshwar a very famous shiva temple. U can explore beaches, do water sports activities and capture the 2nd tallest Shiva statue. You can also reach there by train. And if you wish to stay overnight, lots of options are available there. And for Jog waterfalls U can get local buses from Kumta and Honnavar. We recahed back to hostel at 8.00 pm.
If you are planning to visit Jog through your bike, make sure your fuel tank has sufficient fuel because from honavvar to Jog you will not get any fuel station. We purchased fuel from a small roadside shop 90 rs per litre. But its difficult to find such shop. We managed with the help of local.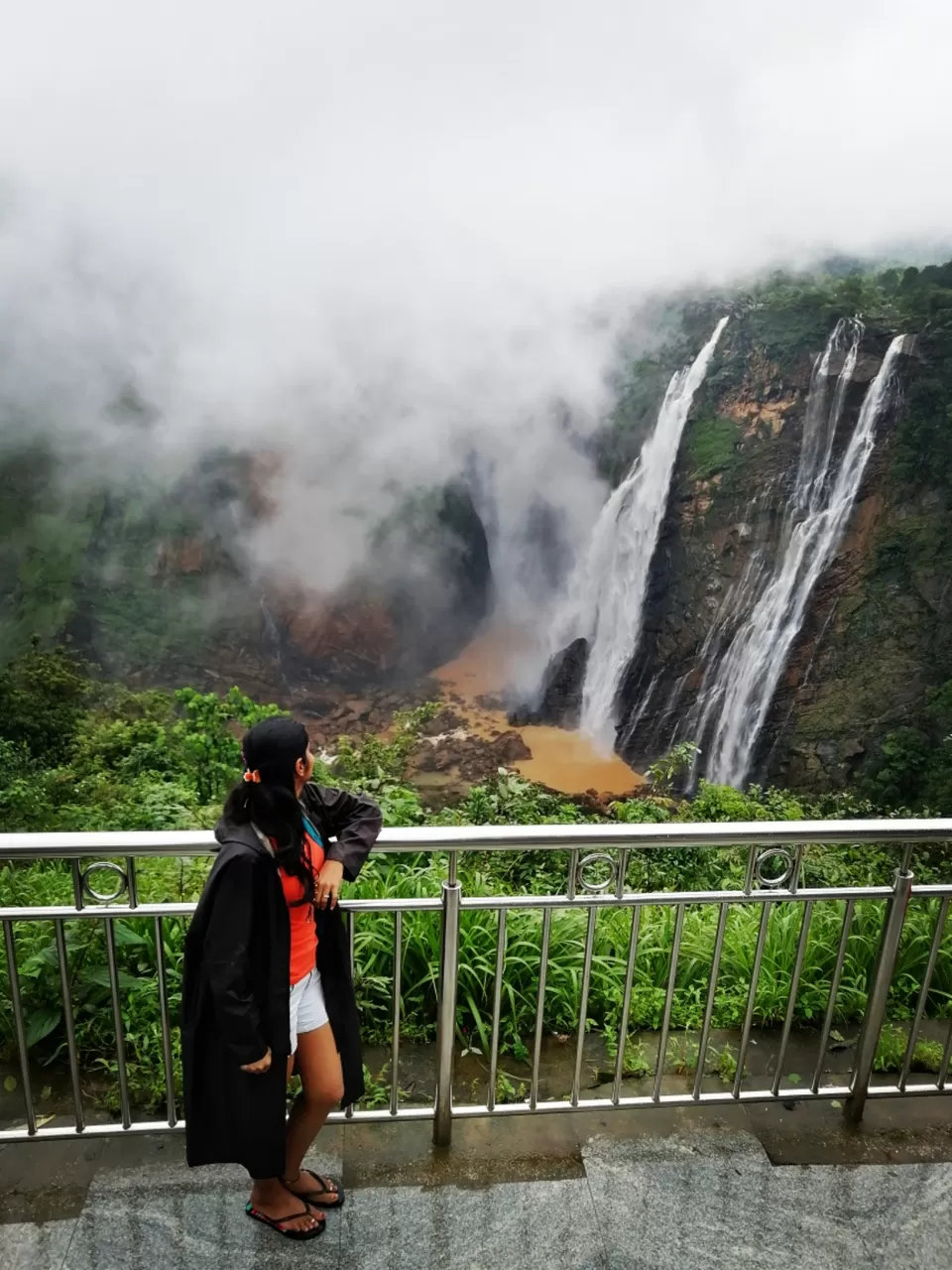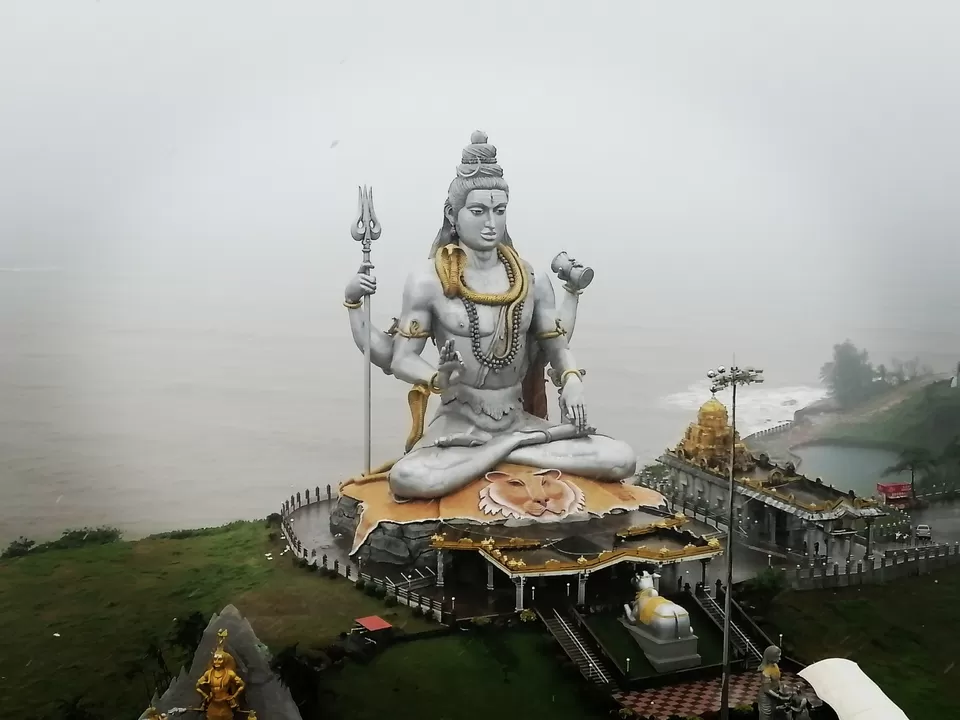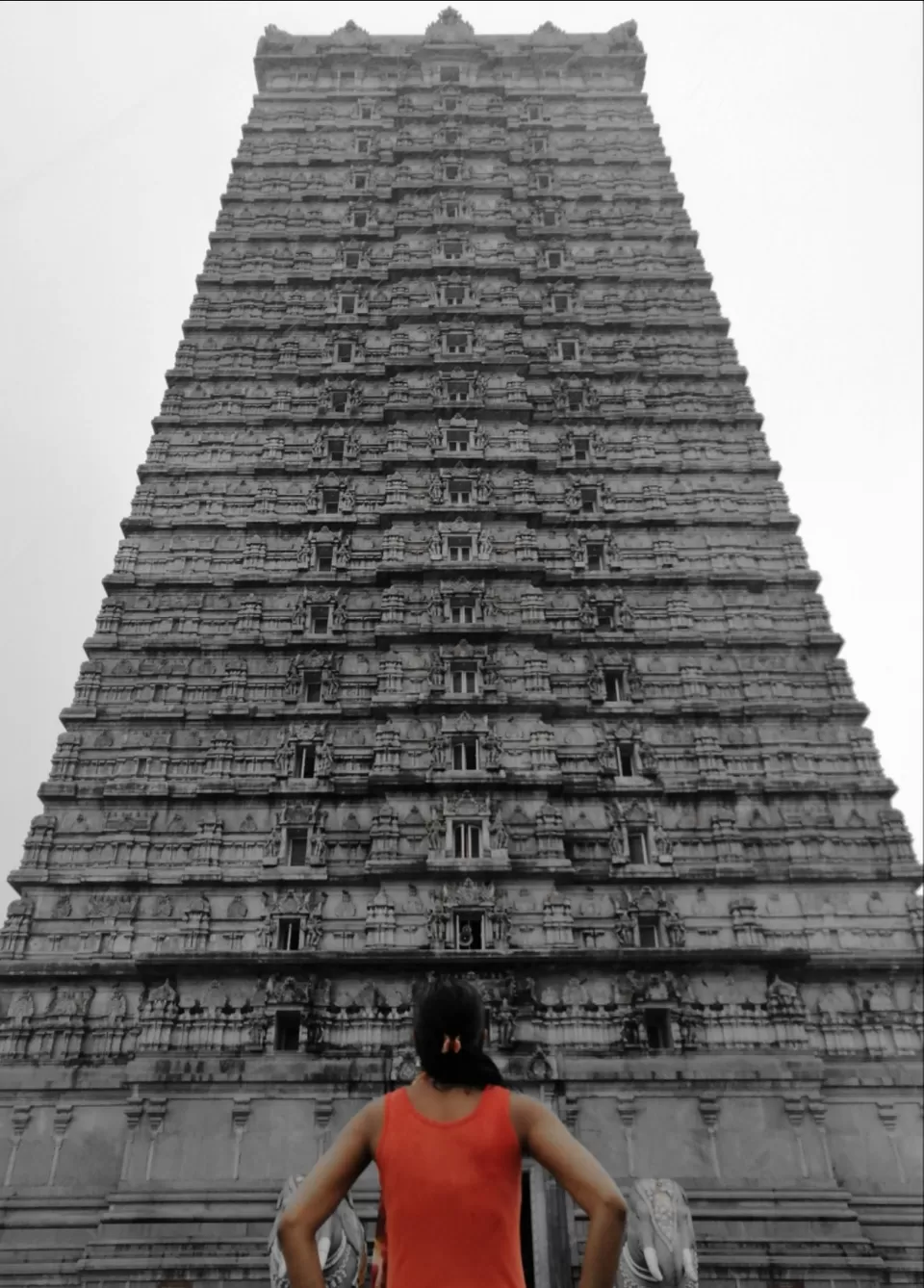 13th August, for this day our plan was to explore Vibhuti waterfall and Yana Caves. We reached there but both the places were not upto our expectations. As we saw Jog a day before Vibhuti waterfall look quite small and Yana Caves was just ohkey..!! As we have already visit so many Caves in lonavala and cherrapunji.
We spend our evening in namastey cafe at Om beach.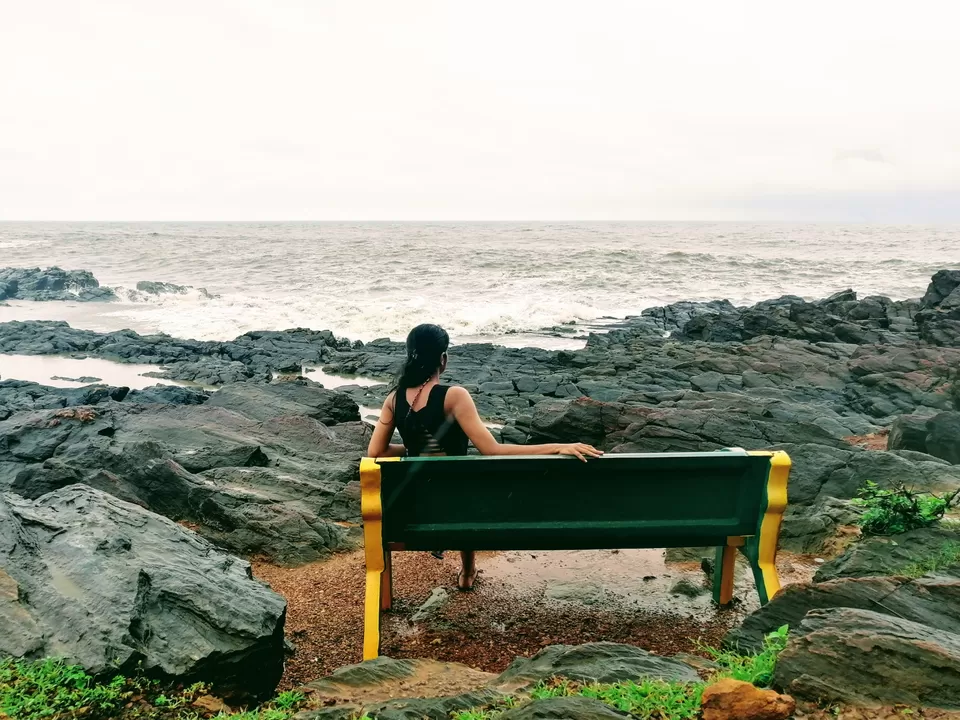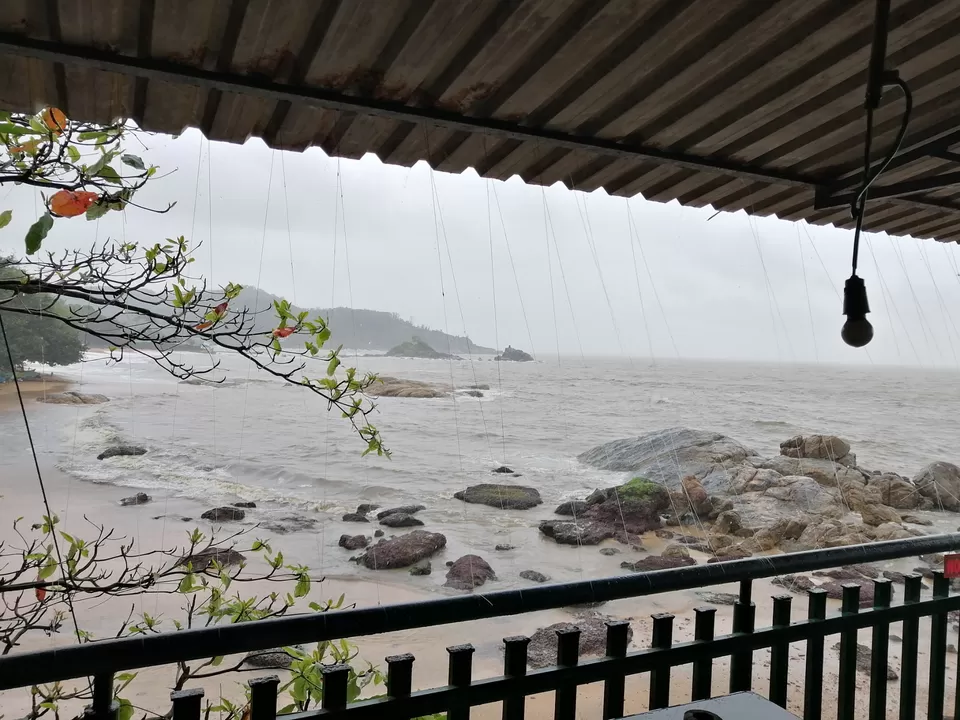 14th August, The Departure Day
We have some work in Mumbai on 15th August so we booked ticket in a train Matsyagandha Exp from Gokarna Road to Lokmanya Tilak Terminal.
And spent whole day exploring local market, restaurants and visited Mahabaleshwar Temple (people wearing clothes above knees are not allowed)
Important things-
Goa airport to Madgaon taxi charges are very high such as 850 rs day charges and 1100 rs night charges. So try to take bus from dabolim Airport to Madgaon bus stand.
From madgaon to gokarna road train fare is from 75-150 rs depend upon train. Demu, Passenger and express options are available.
Gokarna railway station to town, Autorickshaw fare is rs 200 and then in town 100-150 depending upon the distance. U can take local bus from main road which 1 km from railway station. Bus fare is rs 20. We met a very polite rickshaw driver shankar. Will add his number here soon.
For bike and scooty go to arya durga bike rental. There scooty and bike are in good condition. Rent varies from 300 to 700 depend upon the season. We got new activa 5G in 300 rs for 24 hours.
Arya Durga Bike rental - 9036317219
HosteLa-vie we book bed in mixed dormitory. Rs 300 for each bed. We booked for 3 days. In 1800 through booking.com app. They allow early check-in and if you have late evening trains you can put your luggage in there common area and can use their common washroom. Very friendly staff and good food in their cafe (ocean pearl cafe) with awesome view of sea.
Guys Visit Gokarna before it become commercialised. We completed our trip whole trip including flight and trains from Jaipur to Gokarna and back via Mumbai, stay, food and other expenses within 24K. In this flight from Jaipur to Goa and from Mumbai to Jaipur is included.