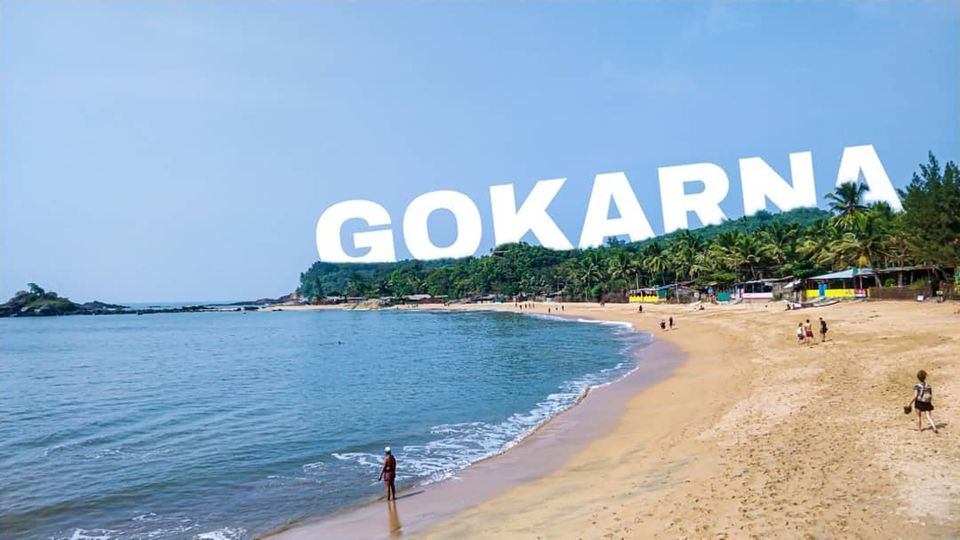 Gokarna is a town on the Arabian Sea, in the southwestern Indian state of Karnataka.
#Best Place to #Chill out #Beach_Trekking #Beach Camping
We have started our travel journey from Mumbai to Tirupati and then Tirupati to Bangalore Then Bangalore to Ankola then Ankola to Gokarna.
It was a long n hectic journey to Gokarna
But,
#U have to do lots of struggle to reach on beautiful result#
So this travelling is worth to visit beautiful Gokarna😌 so I will share my experience of Gokarna only.
Day 1.
We reach Form Bangalore to Hubblie n then auto to Ankola @2.30 am and the 1st Bus for Gokarna is on 07:00 am. So we have decided to rest on bus stand. Because we have ask Riksha fear it was 700 ₹. It is too high for us bcz we r on doing budget trip plan.
And the 1st bus Arrive to Gokarna. And journey started with all greenery reivers clean water n we reach to gokarna bus stop and we move to our hostel #HosteLaVie# best place with awesome view n cheep too.
Then we got fresh have breakfast and took rented Bike to explore Gokarna.
#Our list to explore in Gokarna:
-Murudeshwar temple
-Idagunji temple
-Yana caves
-Vibhuthi falls
-Mirjan Fort
-Beach trek From Kudale Beach to Paradise Beach
#Murudeshwar Temple:
Murudeshwar temple is one of such temples which look quite contemporary though it belongs to the ancient era. The temple has one gripping thing is that it is surrounded by Arabian Sea from three sides. Besides that the thing that makes it way more bewitching is the location of a huge statue of Lord Shiva which is the second largest statue of Lord Shiva in India.
It was almost 82 kmt from our hostel which take 2 hrs drive from NH66. Roads are too good to ride.
We take darshan n we got free prasad too sambar rise. Every day this temple provide food for free as prasad.
#Idagunji temple:
A small town in Honnavara Taluq is famous for its Ganapathi Temple. It is an ancient temple, with a history dating back 1500 years. The Ganapathi idol in this temple is a tall standing figure with two hands.
This place is from Murudeshwar is around 15kmt with all massive road turns ghat.
This place is quite simple but what attracts is carving of Rath of Ganesh awesome handmade design on wood.
After doing this temple rides we move to our Hostel as we got tried from our train journey and this long bike ride.
We had Dinner with chilled Bear🍺 and rest for the day.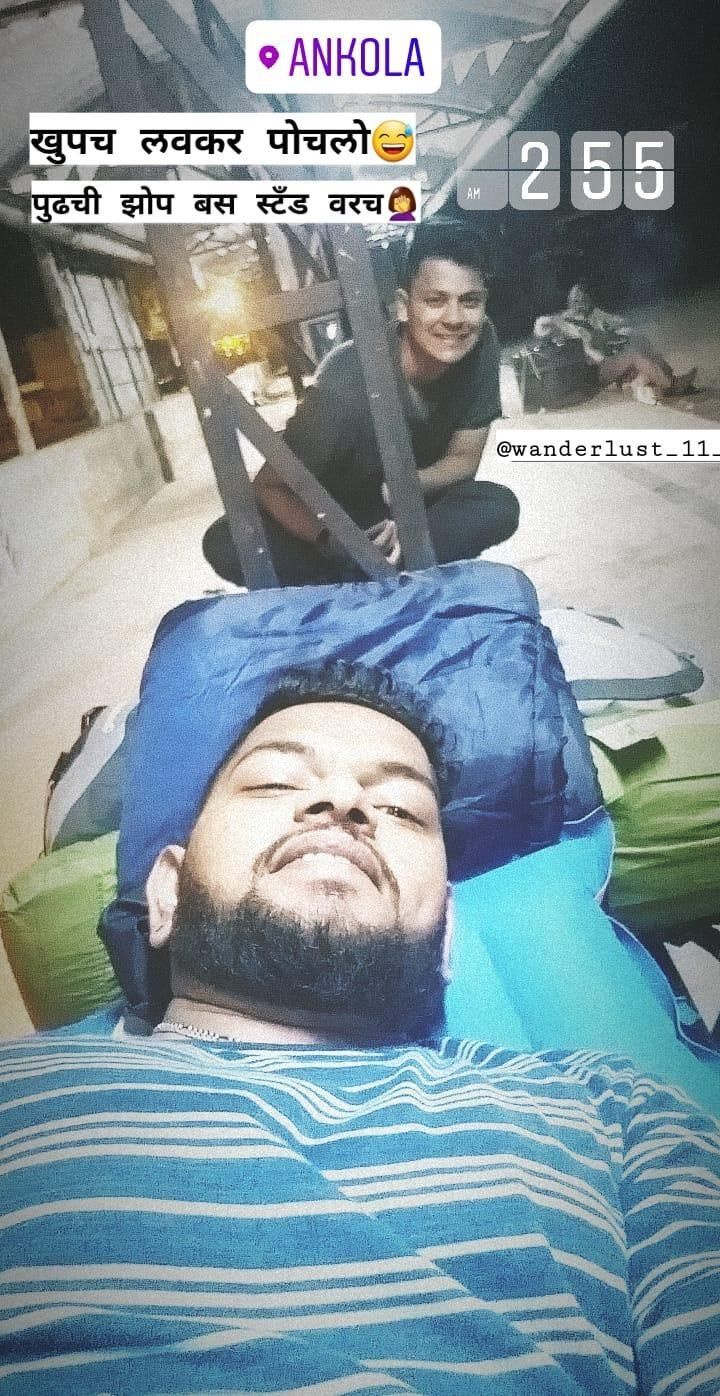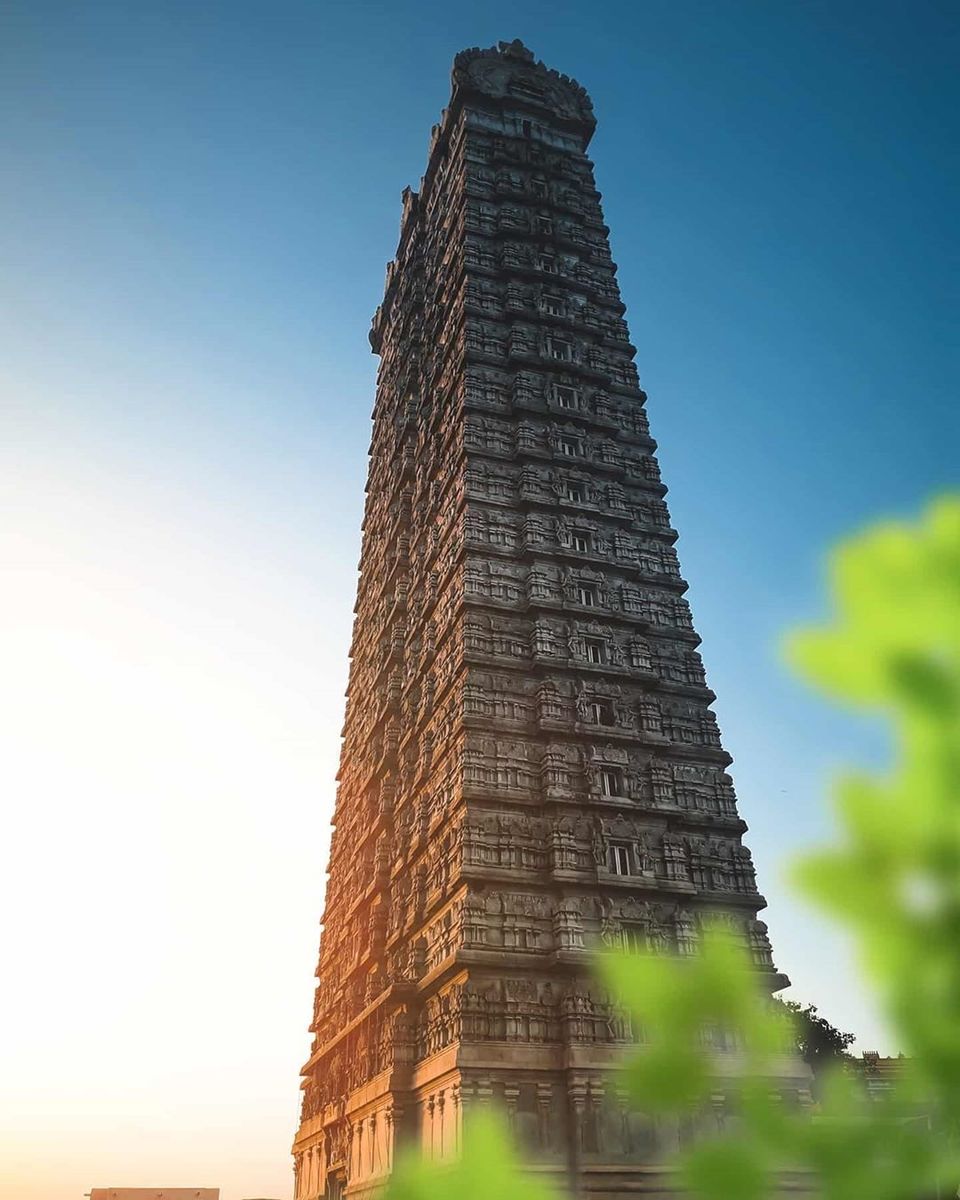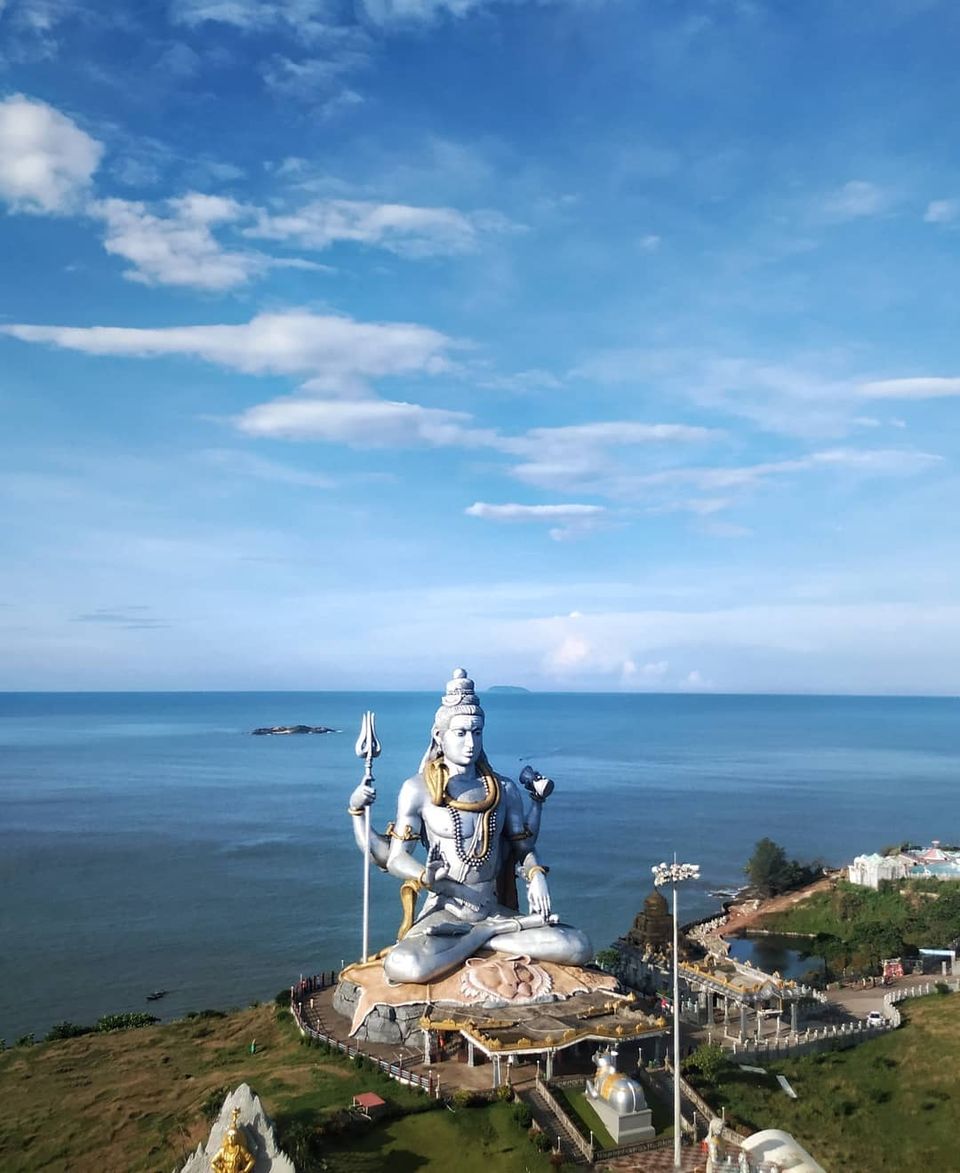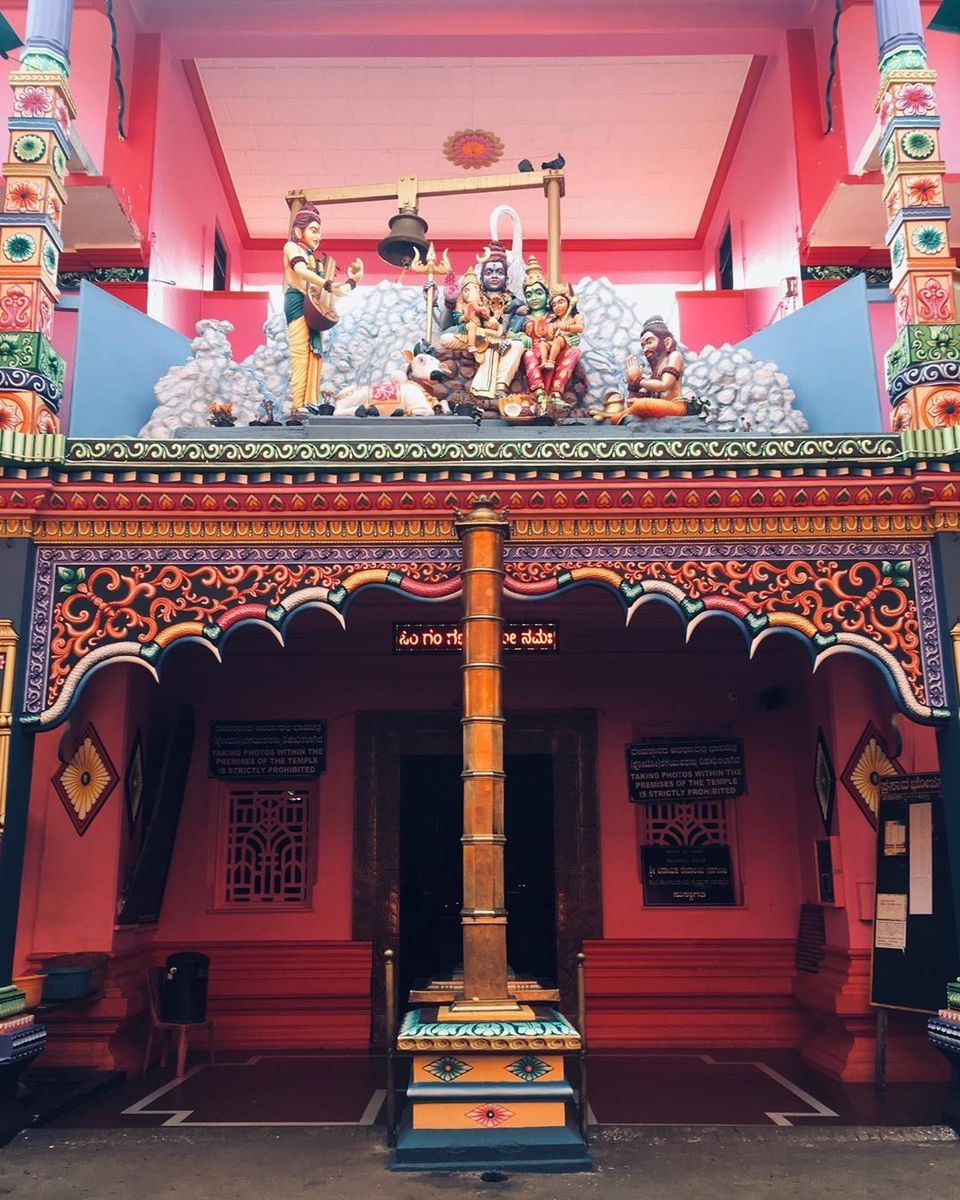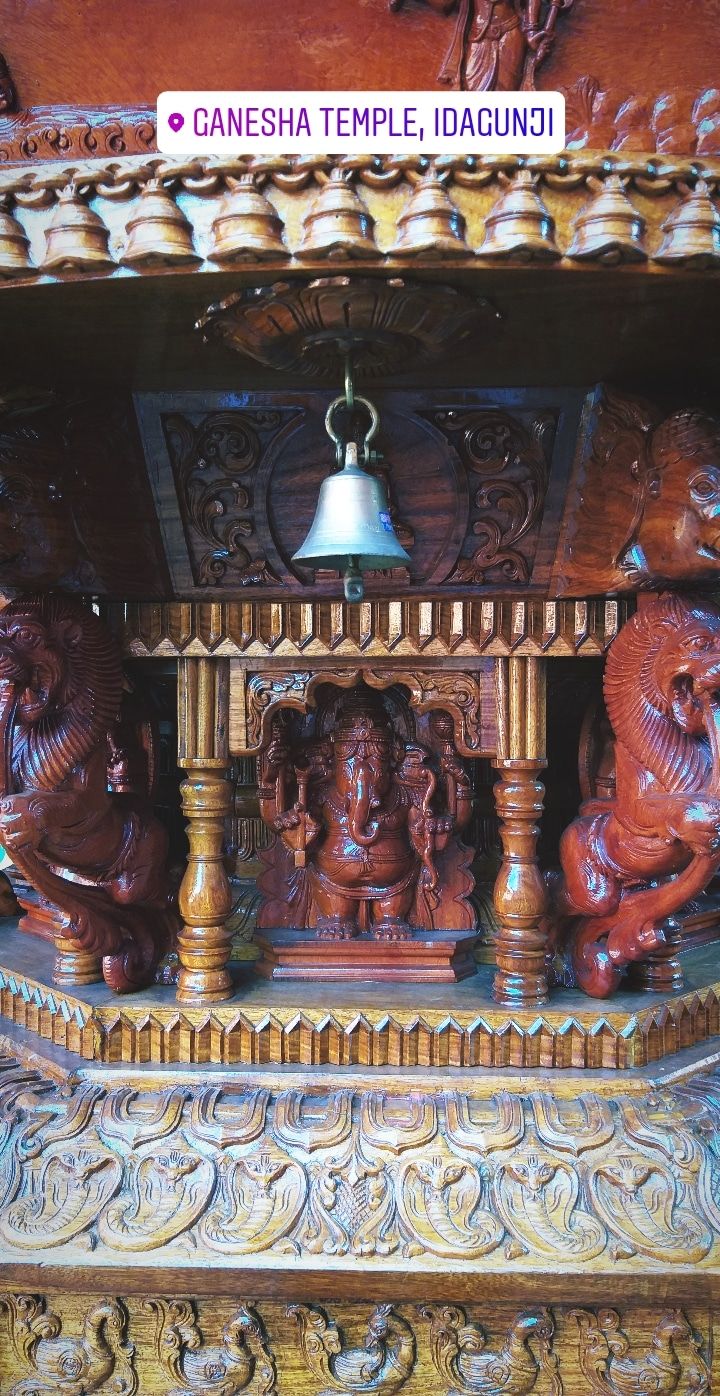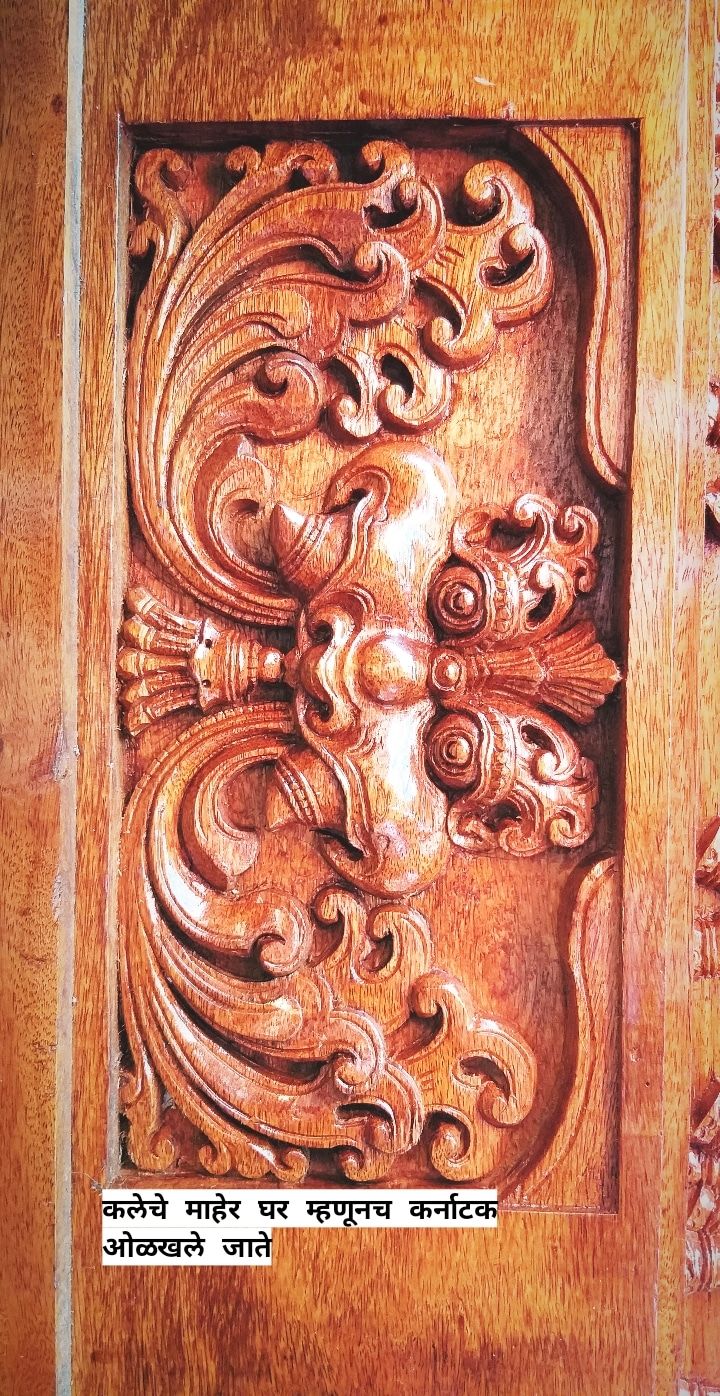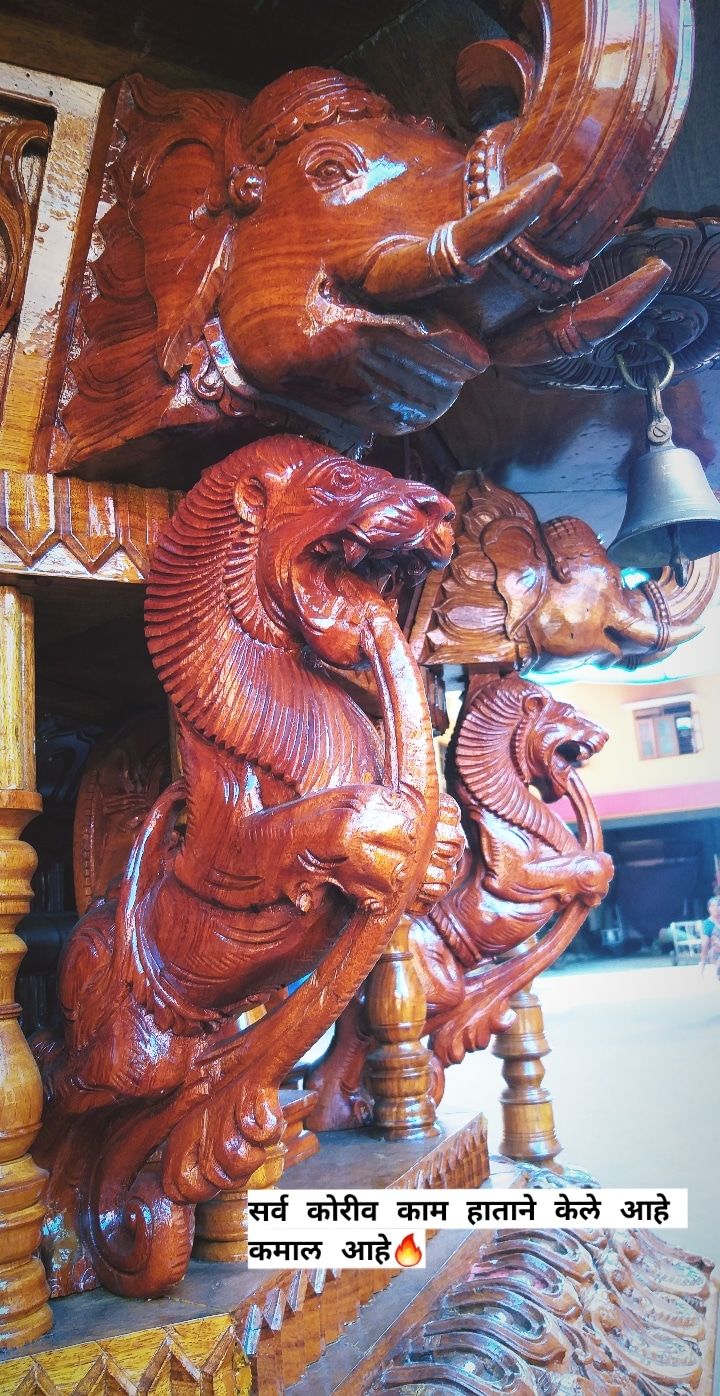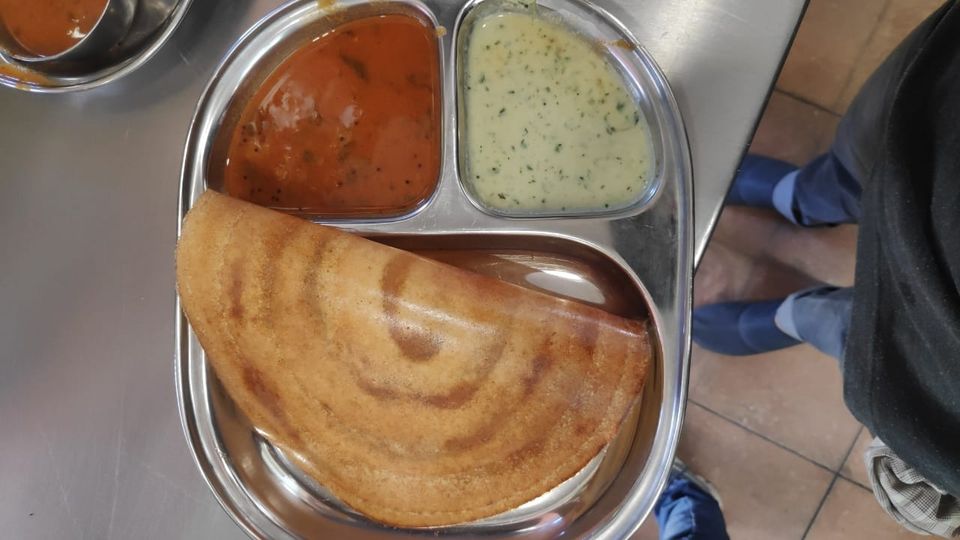 Good morning Gokarna.
2nd Day as we watch the sunrise from HostLaVie have brkfast and decide to move early in the morning as we want to cover all the rest place today n start our beach trek.
-morning 7 we start our journey with our rented bike form hostel. target for today #Vibhuti Falls #Yana Caves #Mirjan Fort
#Vibhuthi Falls
The word "Vibhuthi" means limestone. The water in this falls comes past limestone rocks near Yana and so the falls is called as "Vibhuthi Falls".
Awesome view of this waterfall we took bath in this fall enjoy the fresh cold water not much crowded. The falls is located in the middle of forest area. It increases the beauty of nature. All systems are well maintained. Totally a good place to visit.
Once we done with this fall we move to #Yana_Caves this caves are almost 10 kmt form this fall with sharp turning road with all jungle area full of coconut trees.
#Yana_Caves:
Yana is also well known as a pilgrimage centre because of the cave temple below the Bhairaveshwara Shikhara where a Swayambhu ("self manifested", or "that which is created by its own accord") linga has been formed. Water drips from the roof over the linga, adding to the sanctity of the place.
To reach this cave u have to do the trek for almost 30 to 40 min.Yana caves treks has beautiful hiking trail, amazing landscape, temples.
#Be carefull there are so Many honeybees nest.
So we are done with our Yana caves exploring noe next stop was #Mirjan Fort which is almost 32 kmt from yana caves.
#Mirjan Fort:
Located on the banks of River Aghanashini, Mirjan Fort is a royal reminder of our glorious history. It is situated about 11 km from the town of Kumta in Karnataka and is spread over an area of 4.1 hectares. The fort is also believed to be a site for many past battles in 16th and 17th Century and was functional till 1785. Later, the British captured this fort and used it for their armoury. It is embellished with remarkable architecture of the bygone era, such as canals, moats, secret passageways and various other considerations to fortify its grounds. The splendid fort truly gives the impression of a fairytale castle all covered with grass and overgrowth. To many things to see on this fort with beautiful green view from top.
#once we done with exploring #Mirjan_Fort we move to our hostel to rest n start our beach trek.
#Beach Trek : Kudle beach to Paradise beach this trek is almost 9 to 10 kmt But my friend is like bro we regularly do the trek in Maharashtra plz not here we are here to chill out.
As we are tired, So I decided to do some changes in plan we decide to go by bike to Paradise beach n do the campaign n in the morning we will explore rest beaches.
Then we move to our hostel n rest for some time n take ride to paradise beach. To reach paradise beach u have to do small trek as there is no direct route. Star our trek reach to paradise beach n the sond of sea huhhhh only few peoples are there n we found place to pinch our tent.
Then we join some guys who are playing songs.
Around 01.00 am i saw something is blinking around the sea like parat green colour. Ohh shit it is the phytoplankton after some time full beach is glowing like I saw the pic on net. Shit we are so lucky. Perfect night 😌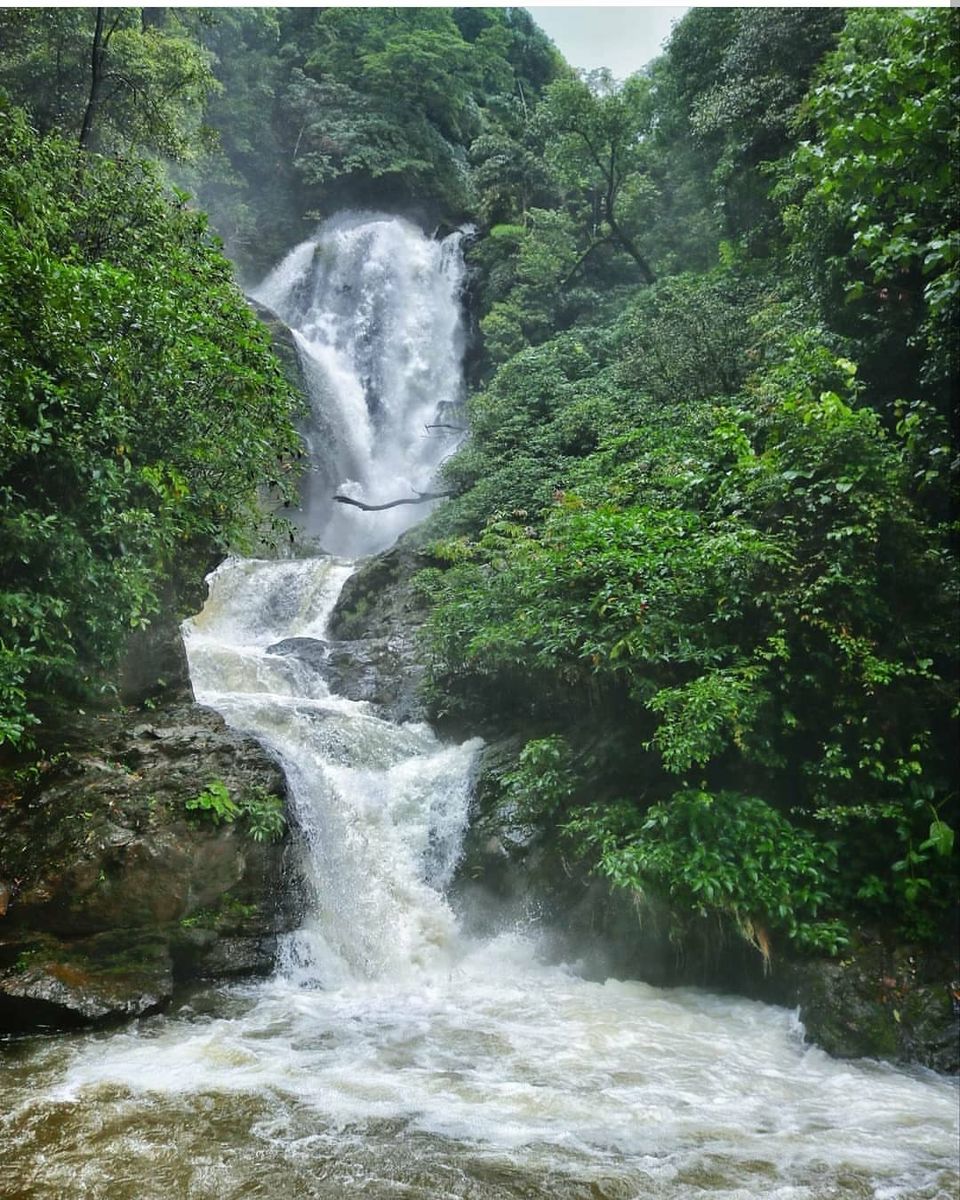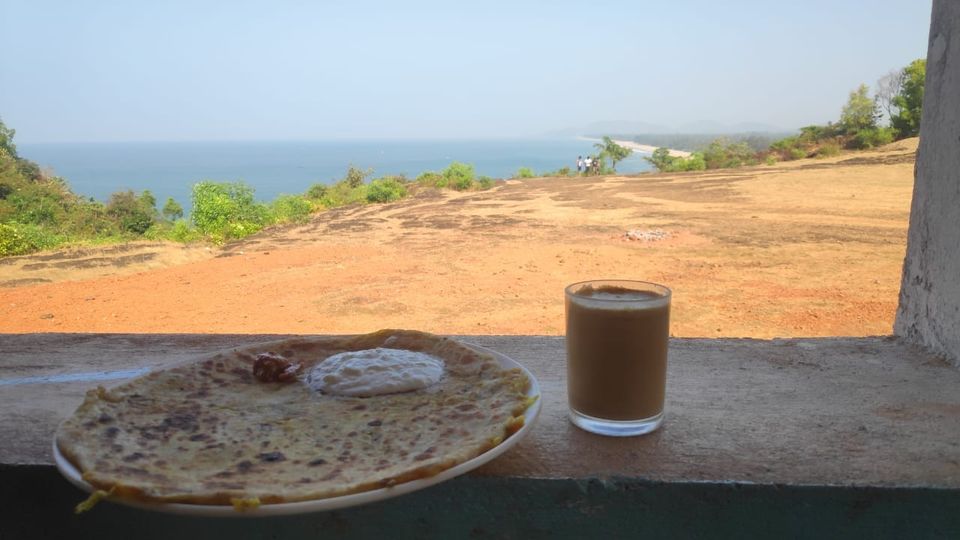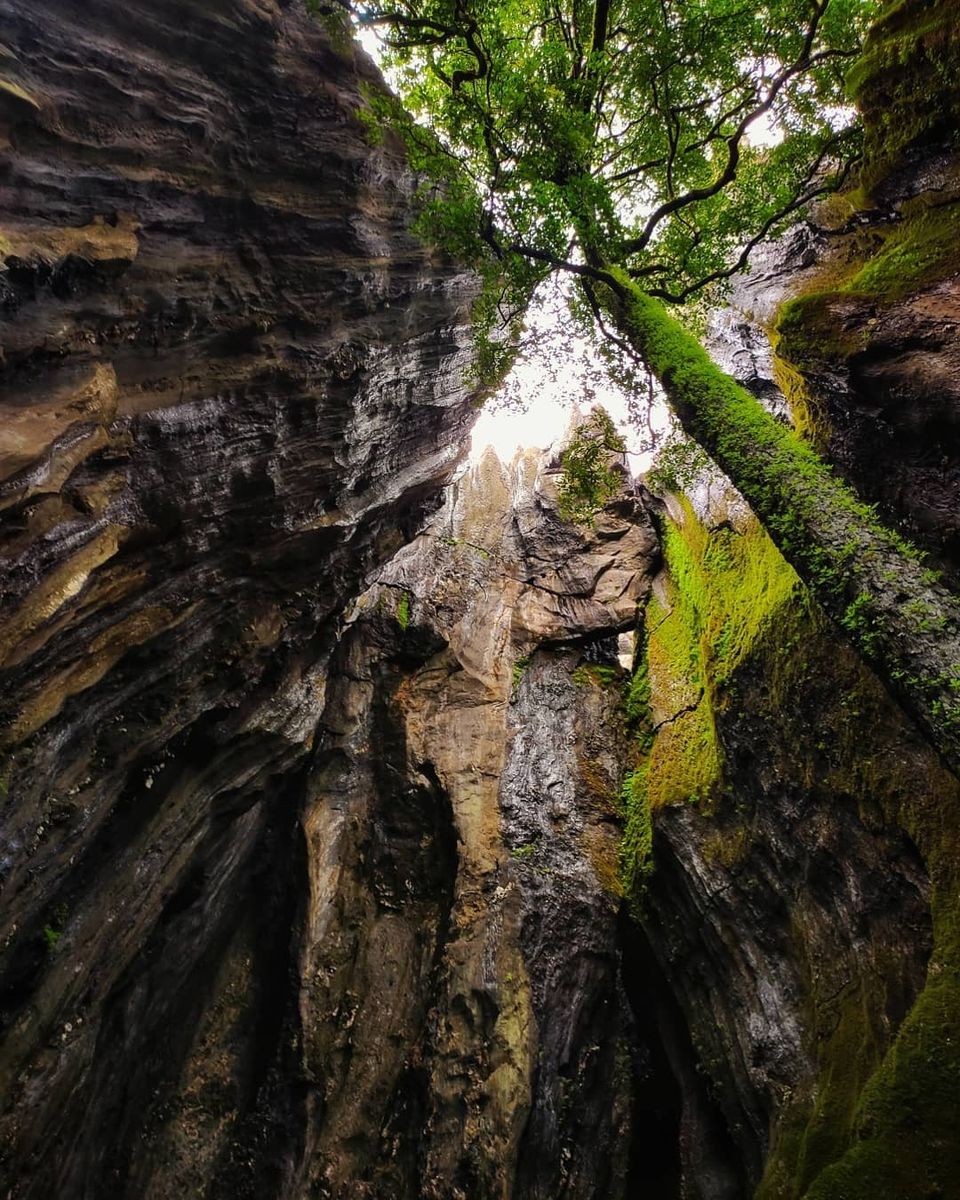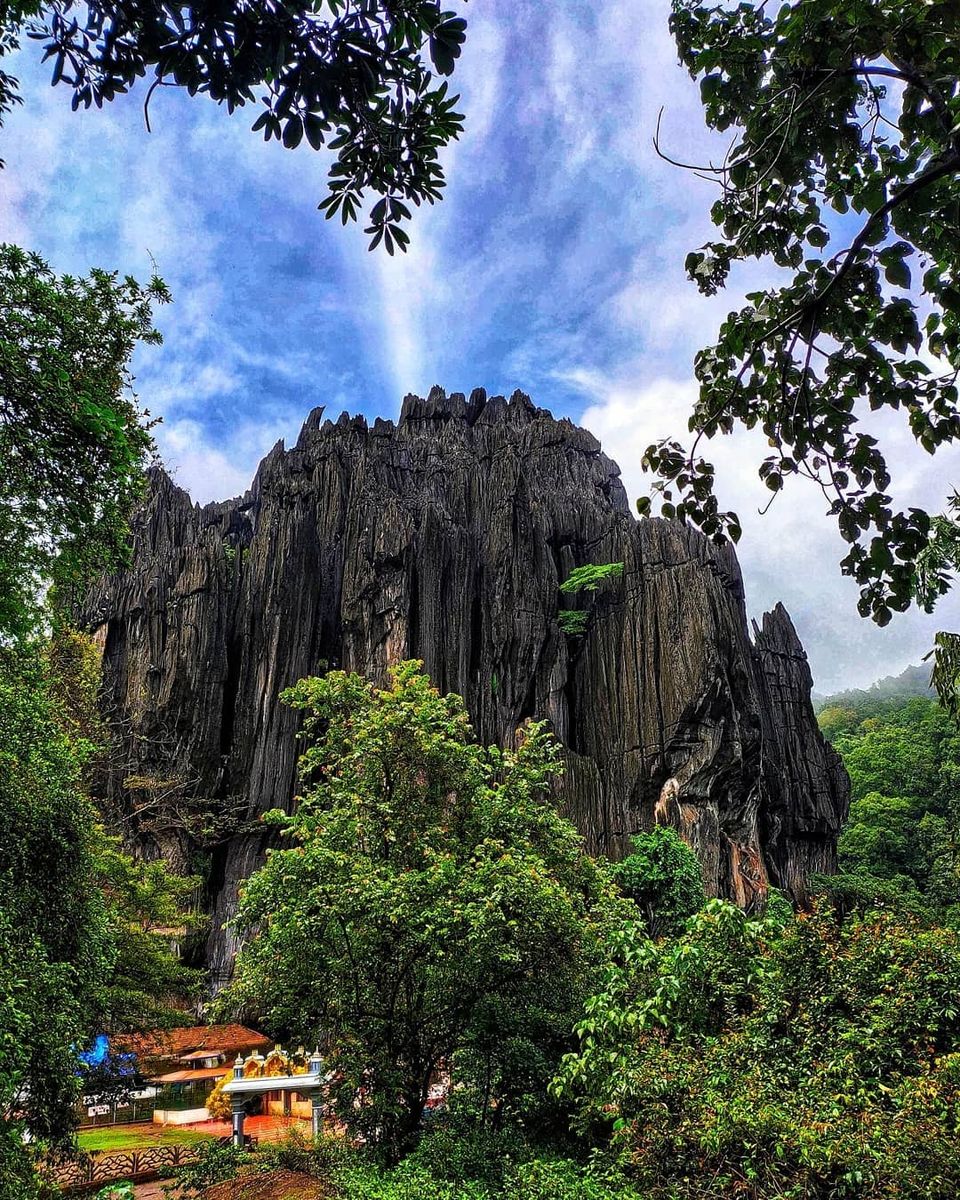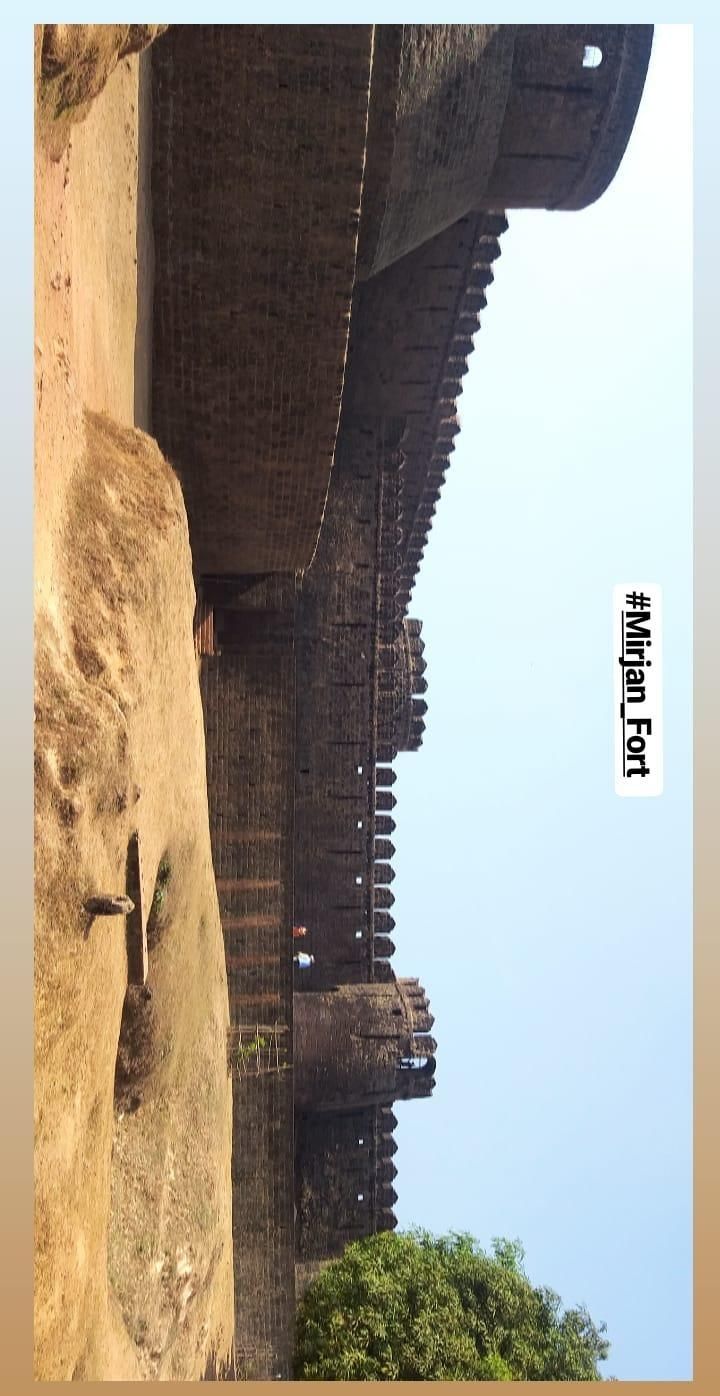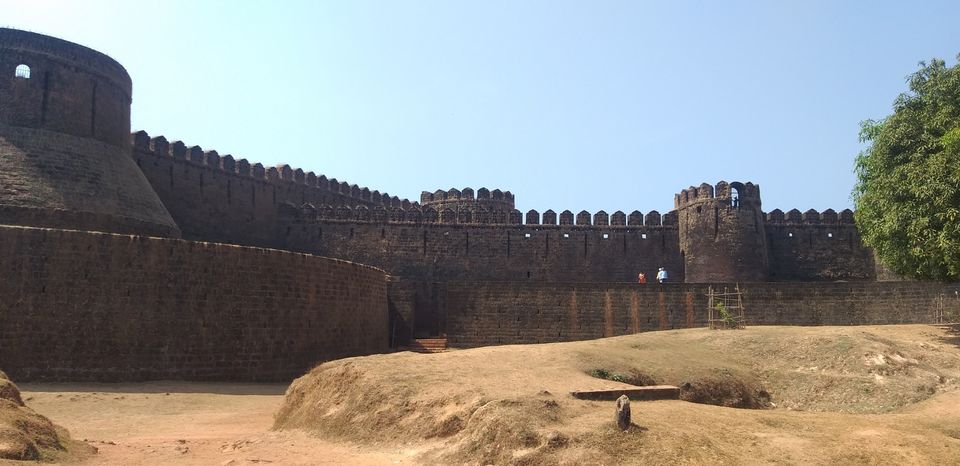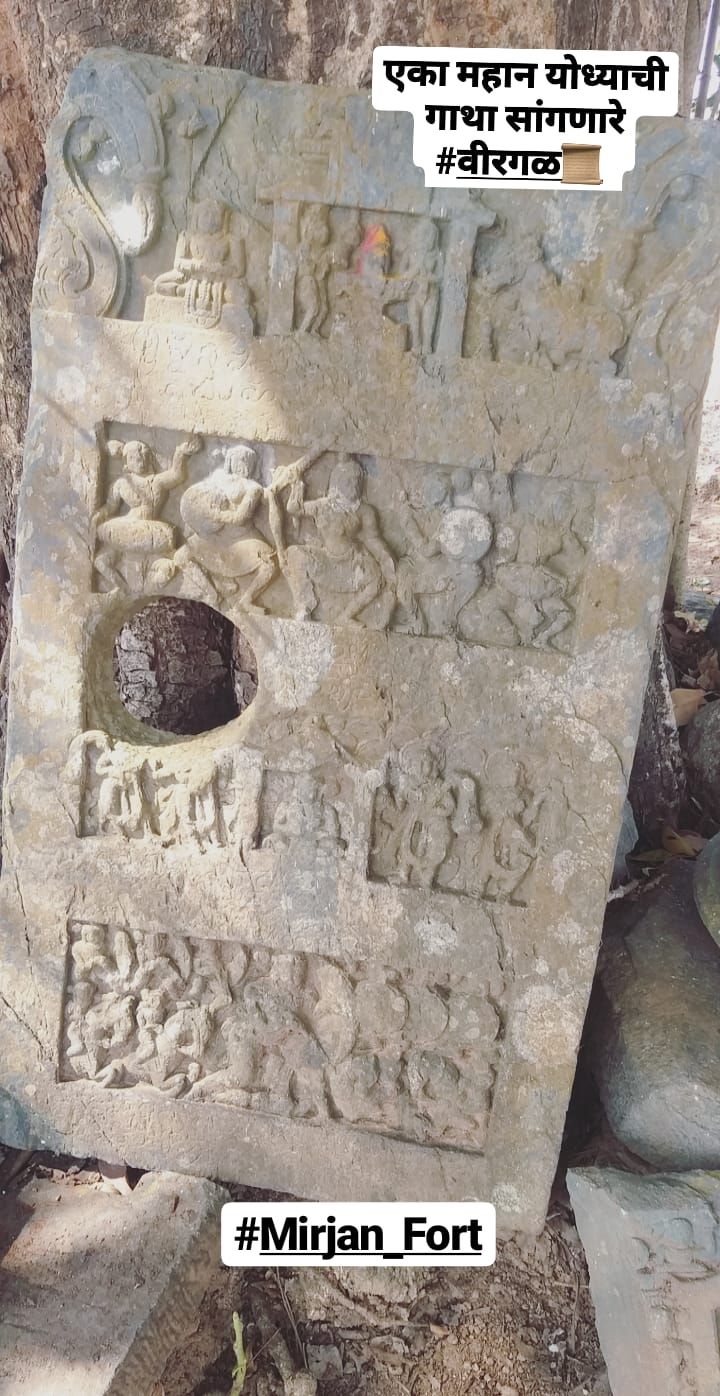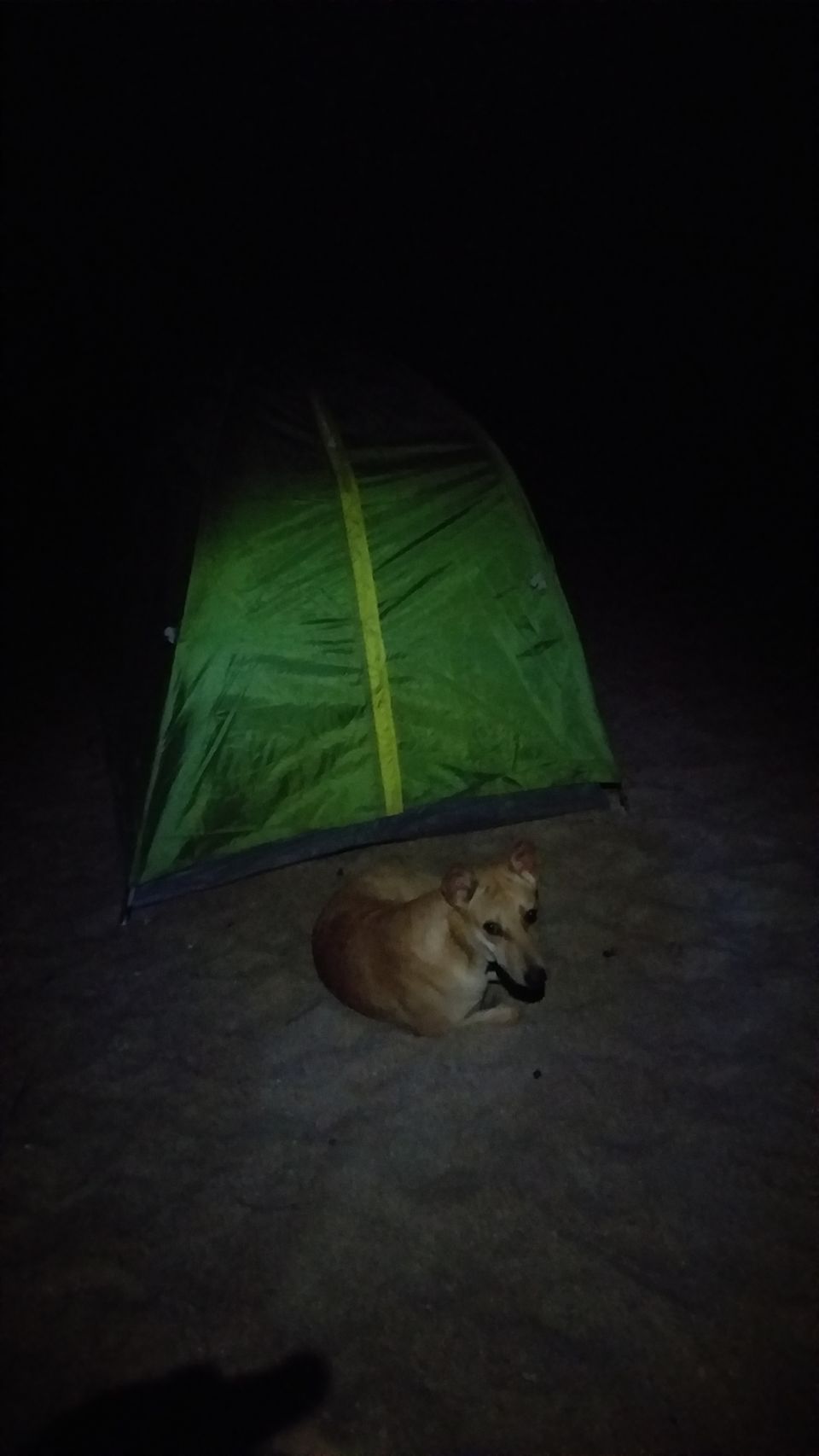 #Good morning Gokarna #Paradies Beach
So the dream of glowing sea is full fill but yes if u want to come to c this u have to come when no moon no Stars in sky full dark night this phytoplankton u can not c in the light.
So we are now on our last day n we r still pending with our list to explore beach.
So we move early morning form paradise beach have breakfast n take ride to #om_beach
#Om_beach:
Om beach is a wonderful beach located in the town of Gokarna. Shaped like the symbol 'Om', this beach offers a number of adventure.
Then we move to Half moon beach.
Half Moon Beach:
Is a small beach situated in Gokarna. It is separated from the Om Beach by a cliff from where tourists are bound to get an amazing view of the Arabian Sea. Numerous village huts in the classical Indian style can be spotted lined up by the beach giving it a rather traditional and homely touch altogether. The beach got its name from the striking resemblance that it exhibits with a half moon. Away from the civilization and into the arms of nature.
Then we move to Paradise beach take bath in sea this the end of our trip with lots of memories.
I would like to share the numbers n place where u can visit n stay have food
#To stay : HosteLaVie (+919008242838)
#For family rooms : Shekhar ( +919739790431)
#For rentl bike : 9036317219
#for food : Hotel PAI