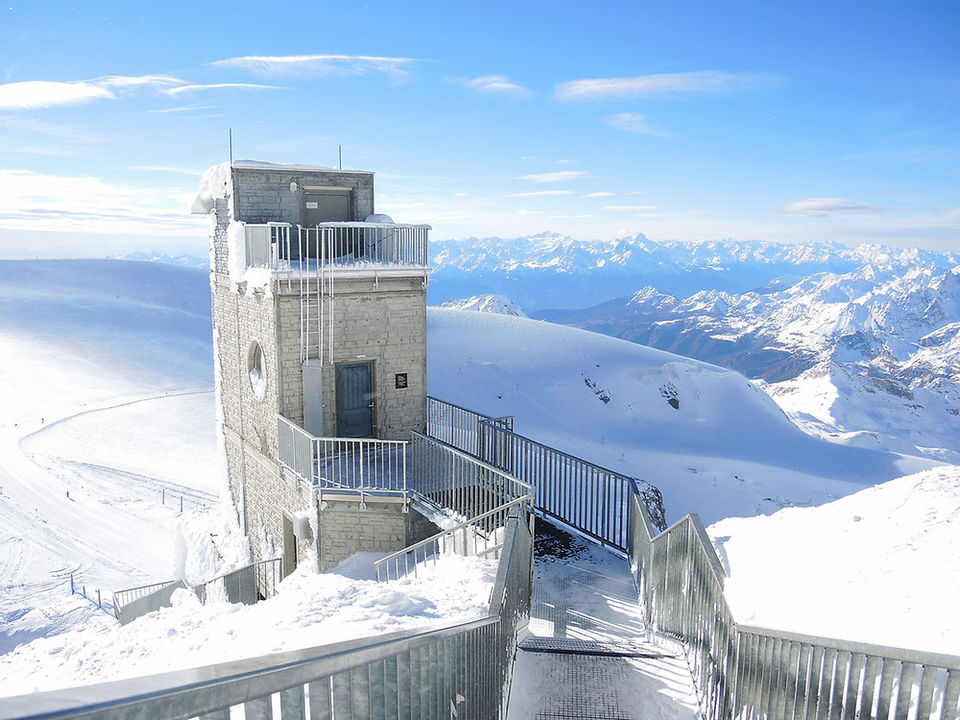 The Matterhorn Glacier Paradise is one of the most sought-after activities in the mountain village of Zermatt. It screams of thrill, adventure, and some stunning mountain sceneries. It offers some of the most close-up views of the Matterhorn from its sister peak Klein Matterhorn and is totally a must if you are visiting Switzerland.
I fell in love with Matterhorn from the pictures in Toblerone packaging and was ready to visit it in person.
The Matterhorn Glacier Paradise is actually the highest mountain station in Europe at a height of 3883 metres above sea level. The viewing platform here offers a 360-degree panoramic view of 38 peaks above 4000 metres height, 14 breath taking glaciers and an unreal close-up of the mighty Matterhorn. This view is well worth the name Glacier Paradise.
There is also a skiing area for ski lovers at the Theodul Glacier which is open every day of the year. Besides these, the Glacier Paradise offers a fine dining restaurant, a glacier palace or cave carved in the glacier and a cinema lounge.
The Matterhorn Glacier Paradise could be reached from any major city in Switzerland in 6 easy steps.
Step 1: Any major city to Visp by train.
Step 2: Visp to Zermatt by Gotthardbahn (panoramic train).
Step 3: Walk from Zermatt main station to Matterhorn Talstat (Valley or base station)
Step 4: Take the Matterhorn Express (gondola) from Matterhorn Talstat.
Step 5: Continue with the gondola to Furi, Schwarzsee until Trockener Steg
Step 6: Change stations to take the cable car from Trockerner Steg to Matterhorn Glacier Paradise