Ajmer (also known as the HEART of Rajasthan) is one of the major cities in the Indian state of Rajasthan. The city is located at a distance of 135 km from the state capital Jaipur and 391 km from the national capital New Delhi. Surrounded all over by Arravali hills, Ajmer was founded by Raja Ajaypal Chauhan in the 7th century AD. Ajmer Sharif Dargah, Ana Sagar Lake and Soniji ki Nasiyan are the major tourist attractions.
Ajmer city being the Heart of Rajasthan is very close to my heart as well. There is a little story behind that which I would like to share with you all.
So, I took this Ajmer-Jaipur Trip in March 2017. (I have written a different article on my Jaipur Trip which you can see here).This was the time when i decided to take my passion of traveling seriously. I always wanted to start my new journey with God's blessings. Do you think anything could have been better than Dargah Sharif. I don't think so, the reason why I chose Ajmer as my first solo trip destination.
I spent around 2 days in Ajmer.
I took a train from Delhi Cantt Railway Station (because it's near to my place). It was scheduled to arrive at 7 am but as we know about Indian Railways, trains are way too fast ???? (Sorry)..It arrived around 10 am and I reached Ajmer around 6 pm. (You can go by Bus, Train, Airplane that all depends upon your budget, choice and time you have for your trip)
I had booked my hotel in advance from my favorite app and my hotel was which was a pretty good hotel at a price of 1275/- per night. Also, it was very near to railway station, bus stand and just a 5 min walk to DARGAH SHARIF.
I wasn't left with much time that day, all thanks to my 3 hours late train. So I decided to go that evening. I walked by the markets of Ajmer to reach Dargah. The place was full of crowd (Tip: I recommend you not to carry alot of cash or valuables when you visit there). Just carry enough money to donate at the shrine and to buy the offerings. And don't forget to carry a cloth to cover your head. People over there were pushing like anything. But once i worshiped at the shrine, it was all worth it. You feel a different kind of energy over there and the qawwali's are so soothing that you start feeling a connection with God. It is said that all your wishes get true if you worship here from all your heart.
History: It is a Sufi dargah or shrine, dedicated to Khwaja Moinuddin Chishti, founder of the Chishtiya Sufi order in India. Opening Times: 4am to 9pm (summer); 5am to 9pm (winter), daily Best Time to Visit: Late October to early March Cost: Free; donation at tomb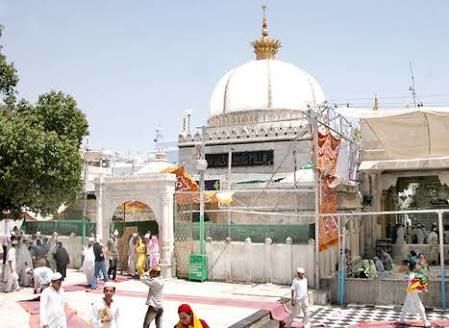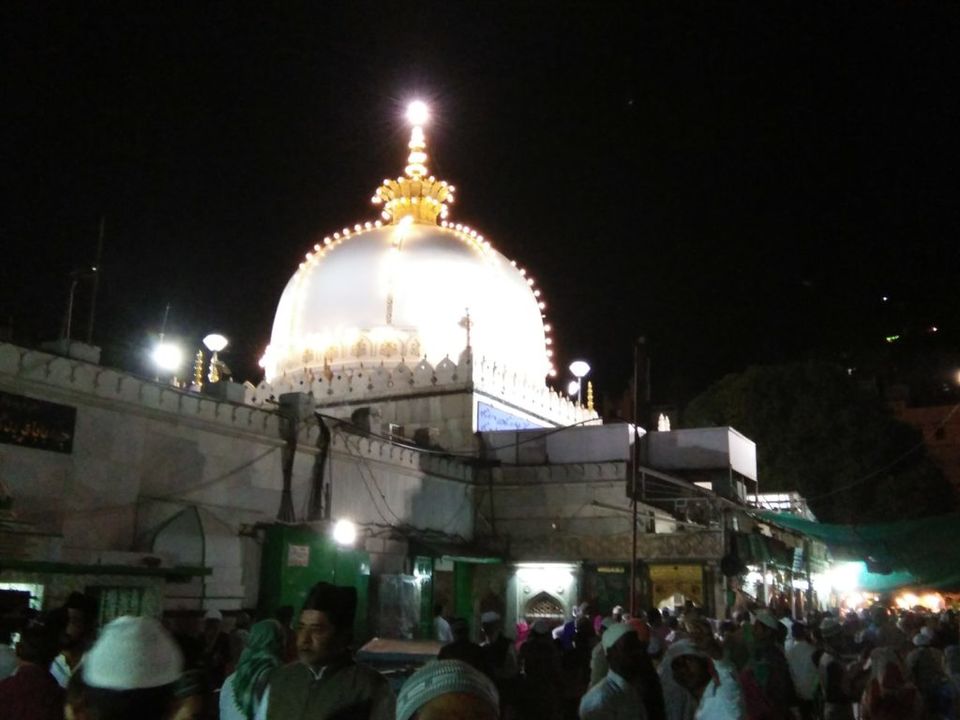 Next beautiful morning, I decided to visit some other famous and historic places of Ajmer City.
Anasagar Lake is a scenic artificial lake, built by Arnoraj Chauhan between 1135 and 1150 AD. Arnoraj was also known as Anaji, which gives the lake its name. Many years later, Mughal Emperor Jahangir added his touch to the lake by laying out the Daulat Bagh Gardens near the lake. Emperor Shah Jahan too, contributed to the expansion by building five pavilions, known as the Baradari, between the garden and the lake. The sunset view of the lake is breathtaking. You can also enjoy boating here.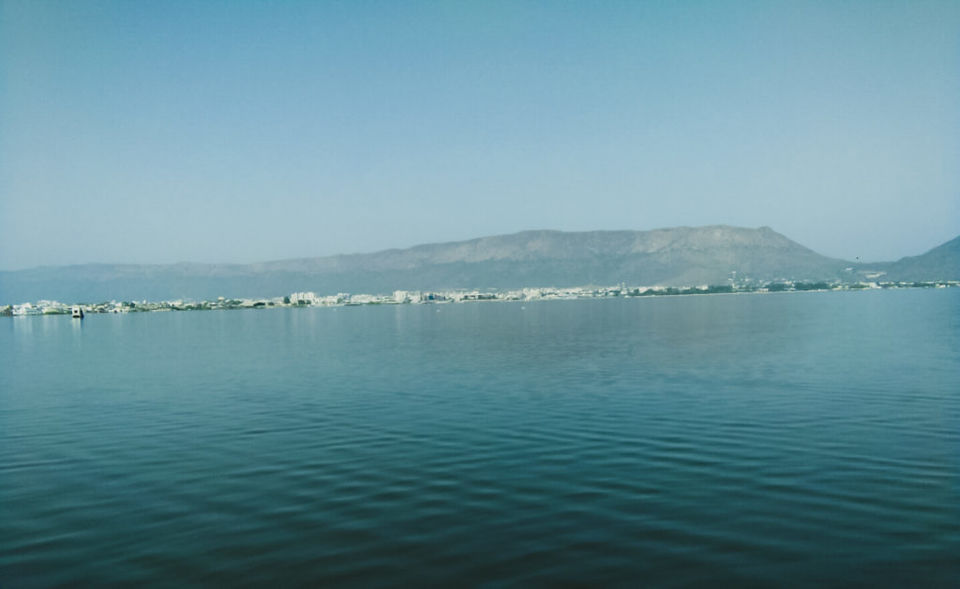 No one can really express the beauty of this place in words. The art and architecture is a treat for your eyes. Soniji ki Nasiyan, also known as the Ajmer Jain Temple, is a wonderful example of embellished architecture. Its entrance is made of red stone and the marble staircase inside is engraved with images of the holy Tirthankars. Constructed in the late 19th century, this temple is counted among the richest temples in India. Its main chamber, Swarna Nagari (City of Gold), is aptly named so because of the several gold-plated wooden figures it houses within its walls. It is definitely a must explore.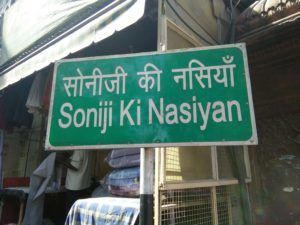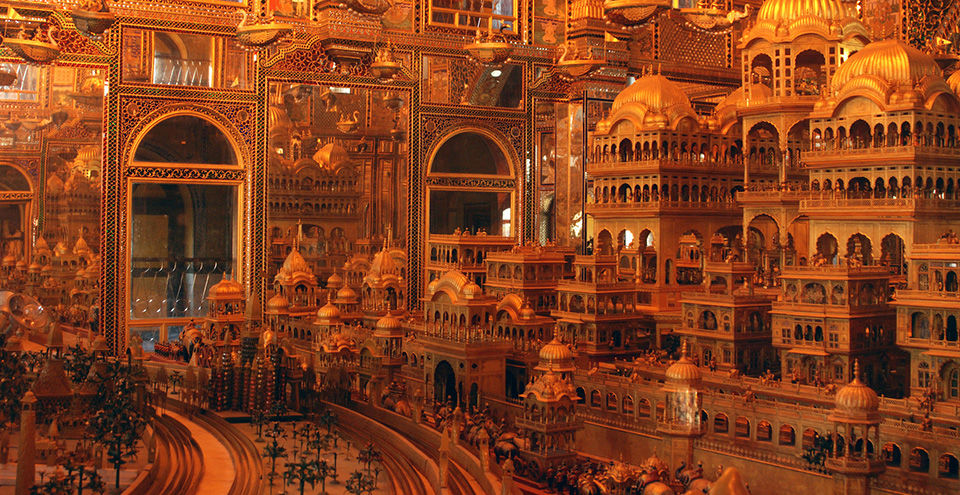 Akbar's Palace and Museum
Akbar Fort & Museum is a museum In Ajmer. It was once the residence of Prince Salim, the son of the Emperor Akbar, and presently houses a collection of Mughal and Rajput armour and sculpture which will take you back to the history.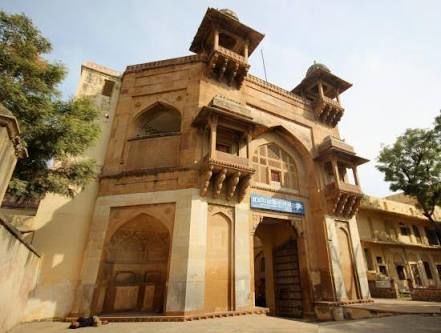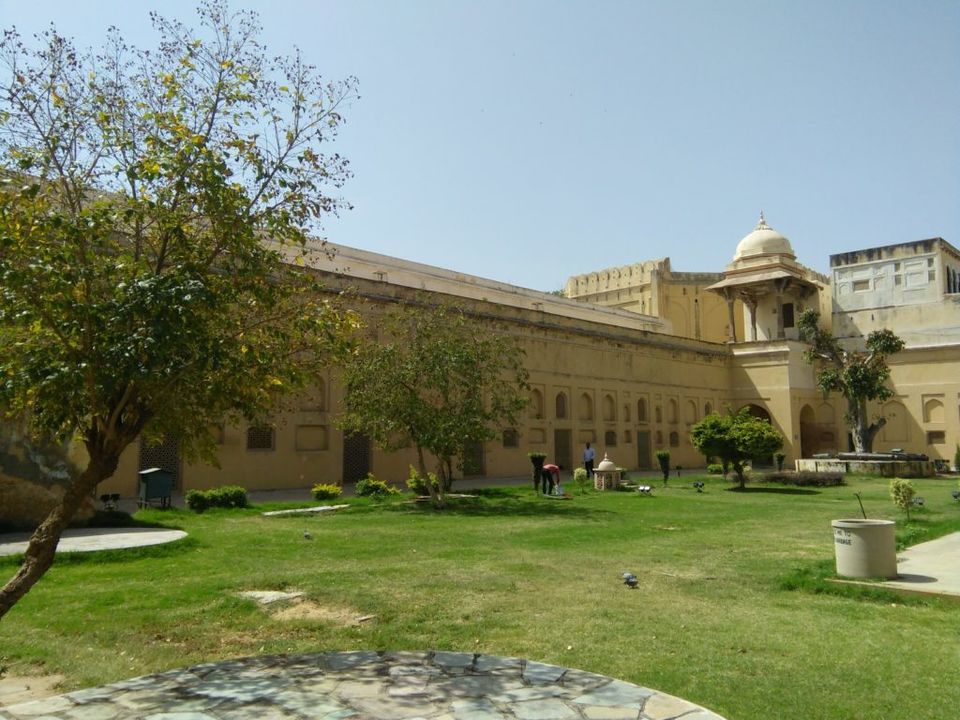 The Nareli Jain Temple is situated on the outskirts of Ajmer on the national highway to Jaipur. This modern edifice is celebrated for being a perfect blend of traditional and contemporary architectural styles. It consists of 24 miniature temples in its vicinity.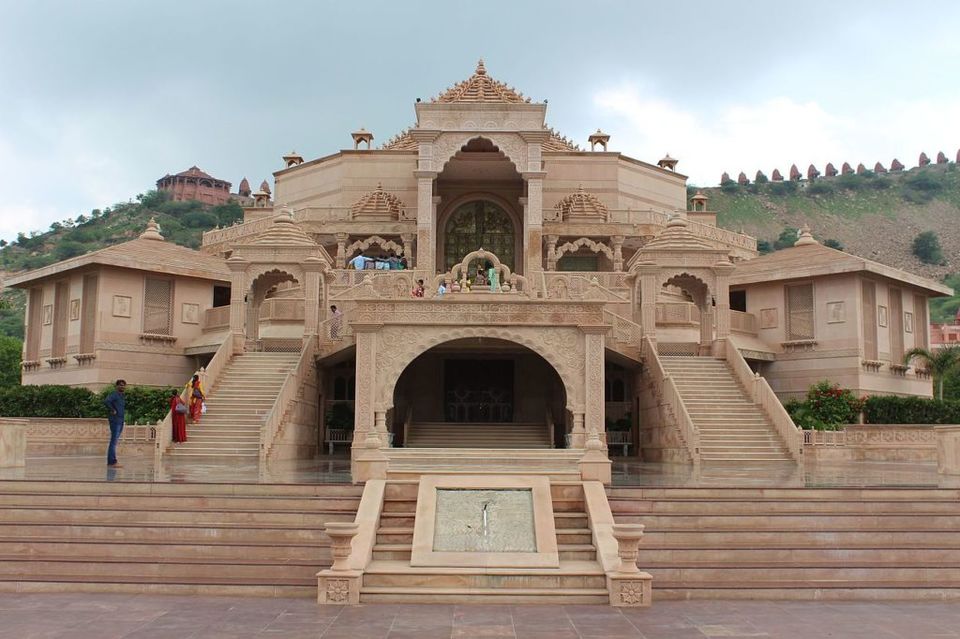 Adhai-Din Ka-Jhonpra, Ajmer as the name suggests was constructed in two and half days. It is a relic of an old mosque. On a quadrangle base, the ancient mosque has a front screen wall with pointed arches. Its beautifully carved pillars, arched screen and ruined minarets make it one of the masterpieces of ancient architecture.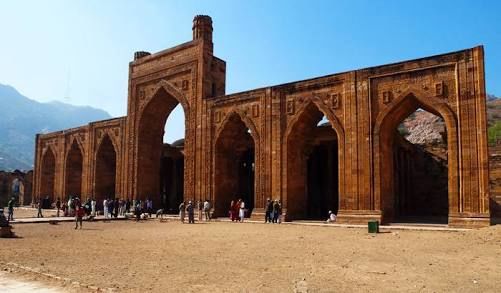 So, these were the places I explored in my Day 2 of Ajmer. And later in the evening I took a bus to Jaipur from where A New Journey started.
I hope this article was useful to you and if it was then don't forget to share it with the people you Love and help them plan a Beautiful Ajmer trip. Thanks for reading. Happy Travelling ????