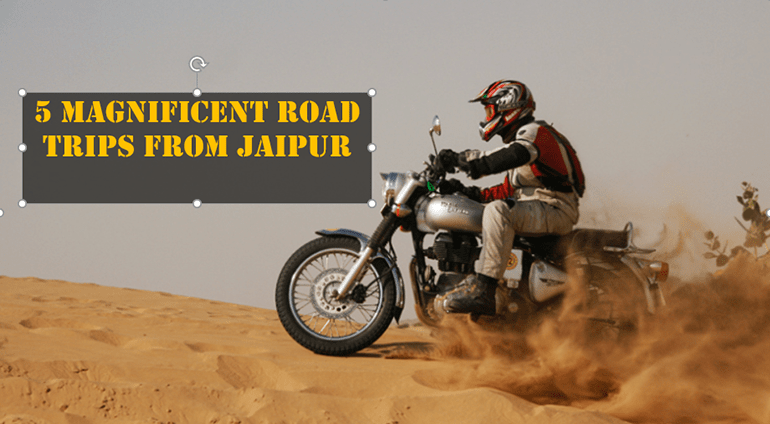 As beautiful as the city of Jaipur itself is, there are many other locations nearby, that you would dig. Just a few kms away, you must make sure to visit these places at least once.
Ajmer
Distance : 135 kms
Ajmer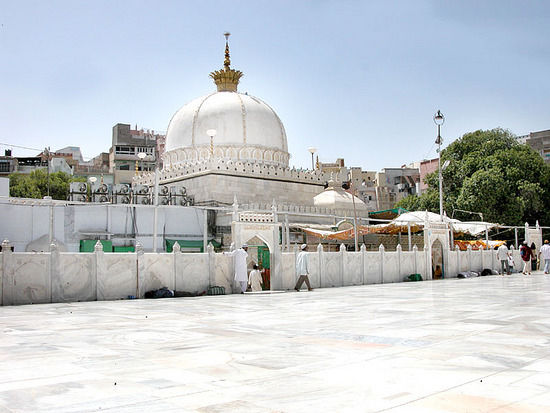 Encircled by the Aravalli mountain range and surrounding the expansive Anasagar Lake is the pilgrimage city of Ajmer. The city of Ajmer is shielded by the humongous Taragarh Fort – constructed up on a steep hillside. Previously known as the Ajayameru Fort, this is believed to be one of the oldest hill forts in India. Ajmer is world renowned for its Dargah of Sufi Saint Khwaja Moinuddin Chishti which is situated at the foot of the Taragarh hill. Ajmer is also home to other pilgrimage sites like
Adhai Din Ka Jhonpda – a mosque built by Qutubuddin Aibak
Taragarh Fort – the fort was the base for Chauhan rulers and now overlooks Ajmer
Anasagar Lake – a massive man-made lake built around 1150 A.D
Soniji Ki Nasiyan – a Jain temple built in the 19th century
Akbari Fort & Museum – originally the residence of the son of Akbar, Prince Salim, it is now a museum which houses a collection of Mughal and Rajput armours
These are to name a few amongst a lot in this bustling city where Islamic architecture is beautifully portrayed.
Alwar
Distance : 150 kms
Alwar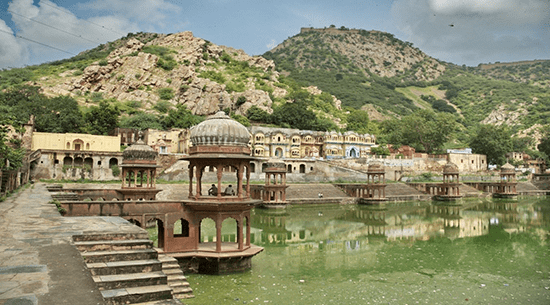 In the state of Rajasthan, belonging to the National Capital Region lies the city of Alwar, in the Aravali ranges. This city founded in the year 1049 AD by Vikrami Samwat, is alternatively called as Matsya Nagar. Being just 3 hours away from the capital city of Rajasthan coupled with well-maintained roads, this route demands to be ridden on. With the availability of a variety of two wheelers on rent in Jaipur from Wheelstreet, this ride can be a memorable one. While you are in this magical city, make sure to treat yourself with the ever so tasty Kalakand.
Tourist attractions
Sariska National Park
Bhangarh haunted fort
Vinay Vilas Mahal
Bharatpur
Distance : 186 kms
This is a city in the braj region, at a distance of less than 200 kms away from the capital of the Rajasthan. Popularly known as the "eastern gateway to Rajasthan", the Keoladeo national park in Bharatpur is one of the UNESCO listed world heritage centres. This region lies within the golden tourism triangle of Delhi-Agra-Jaipur. Few interesting places to visit are
Lohagarh fort
Deeg
Band bareta
Kaman
Laxman mandir
Dholpur palace
You can hire a two wheeler from Jaipur and visit all these places in a day.
Bikaner
Distance : 335 kms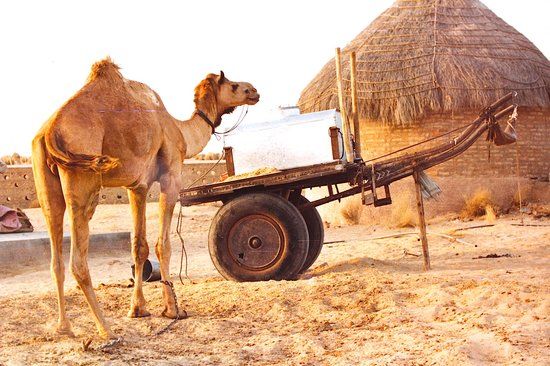 Founded and established by Rao Bika in 1486, the city of Bikaner is situated to the northwest of the state of Rajasthan – a prime hub for tourists. Once into the street markets of this city, one can find a plethora of traditional handicraft items and Rajasthani art forms thronging the place. tourists who come to Bikaner find the real fascination in its colossal palaces, historical forts & monuments, exotic camel safaris and temples. The bumpy camel rides of Bikaner are a major attraction here. This dusty and torrid city gives you the feel of a desert yet leaves you with a glimpse of a bygone Indian era. Want to experience more of Rajasthani art, music, food, culture, heritage and tradition minus the bustle of Jaipur? Then, Bikaner is the ideal getaway place for you.
Nawalgarh
Distance : 143 kms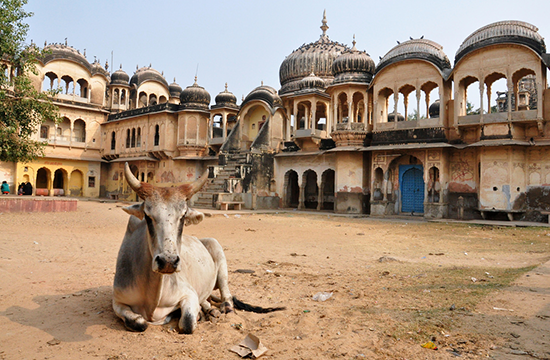 nawalgarh-india
A part of the Jhunjhunu district of the state of Rajasthan, Nawalgarh is a town belonging to the Shekhawati region. This town is fondly given the name "the land of havelis". If one were to see its market place and the layout of the havelis, it can be easily deduced that this was a very well planned city even in those times. The most visited places in this region are –
The Sheesh Mahal
Morarka Haveli
The Poddar Haveli
Roop Niwas Palace