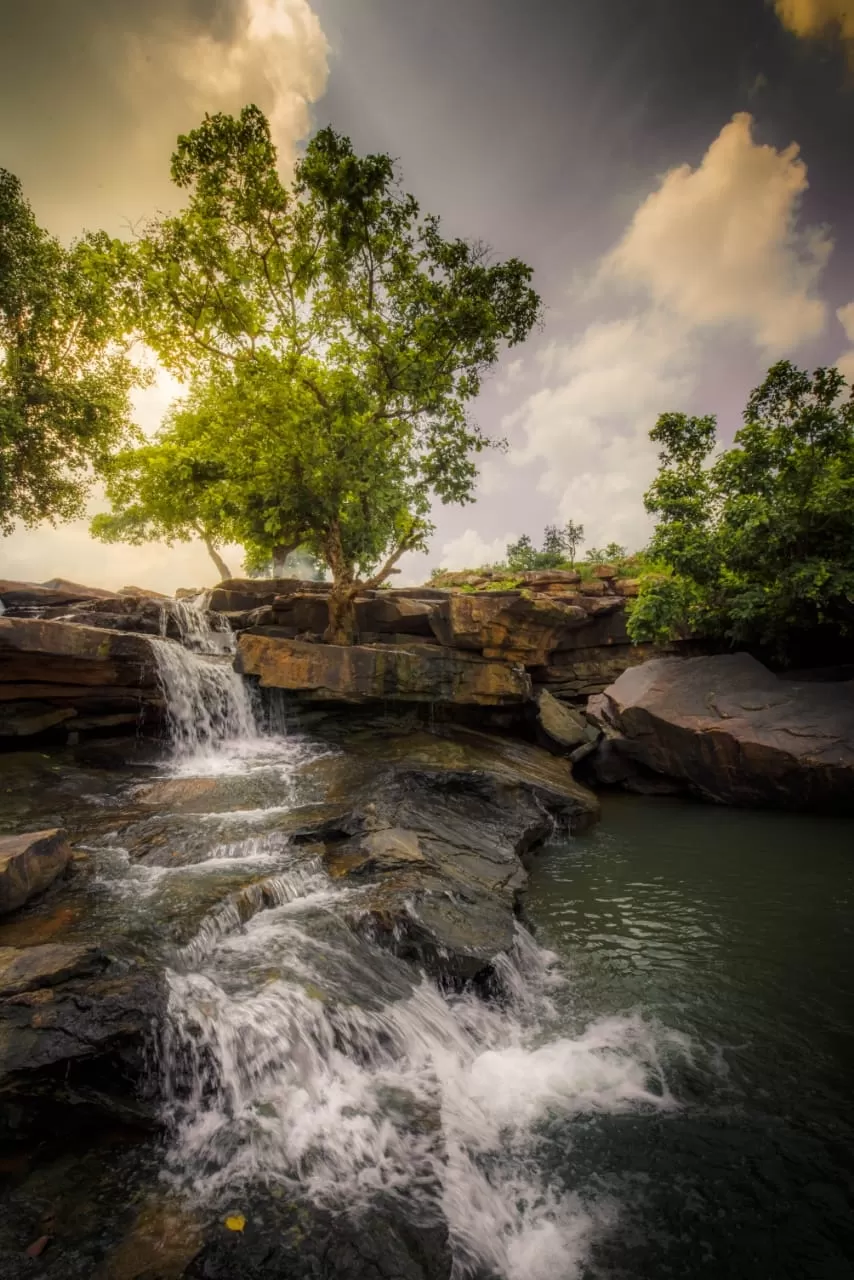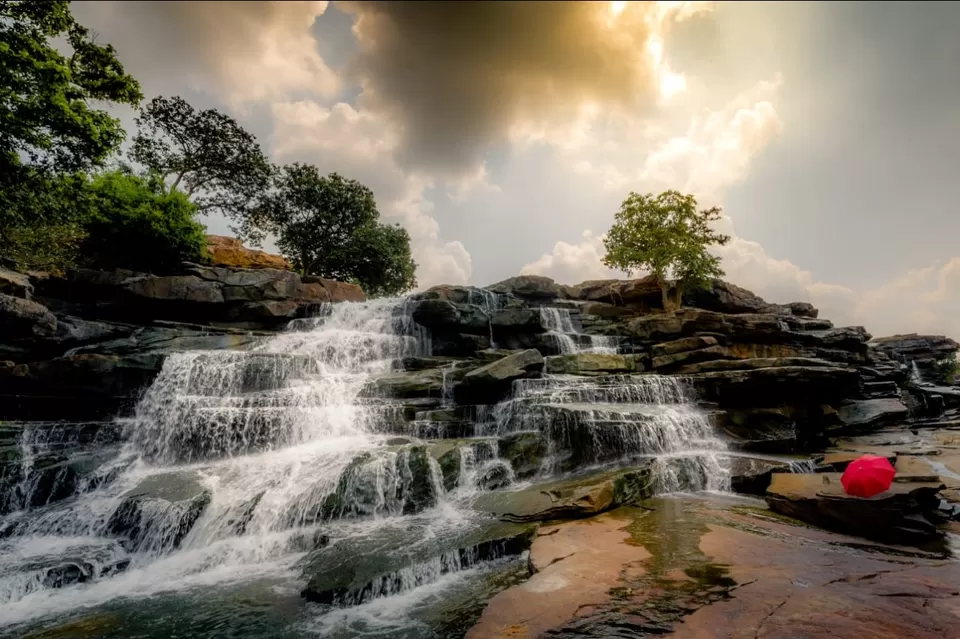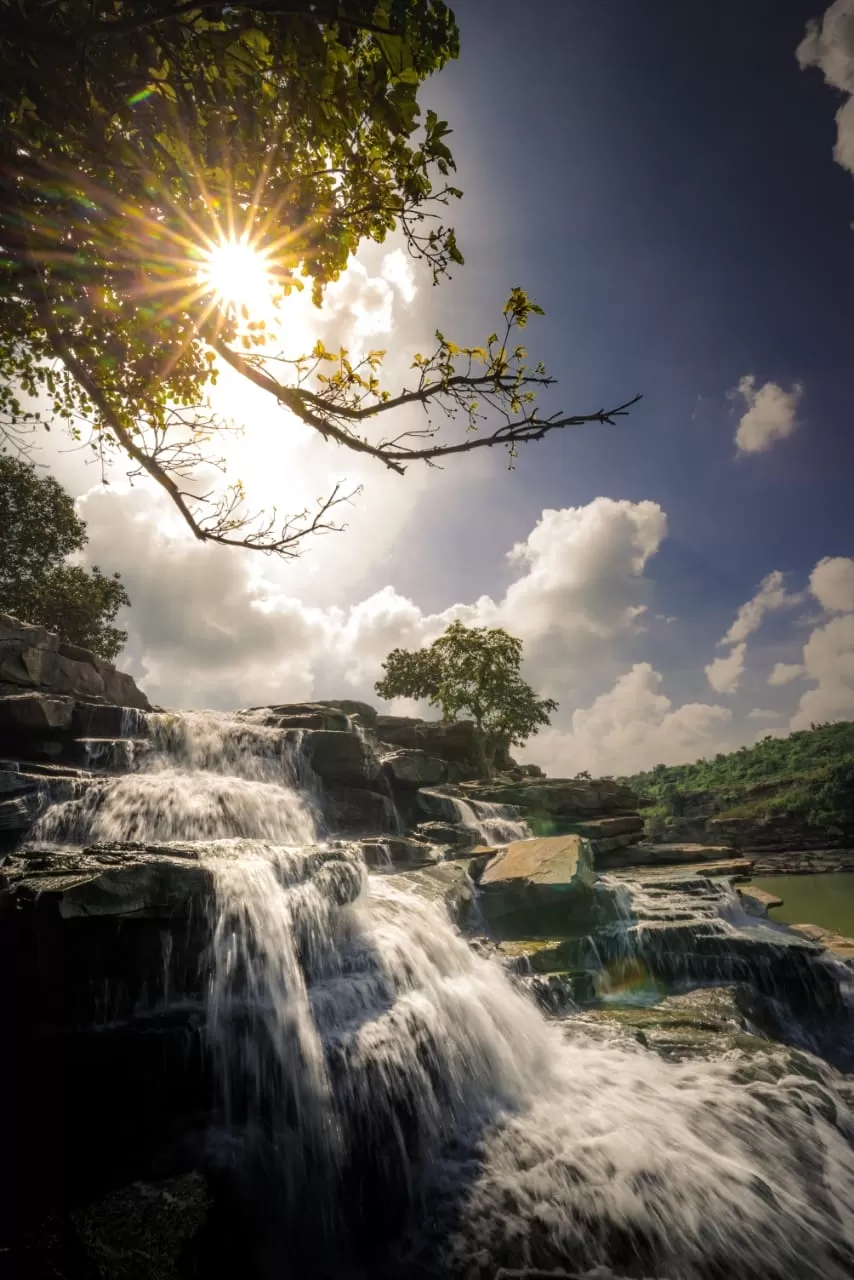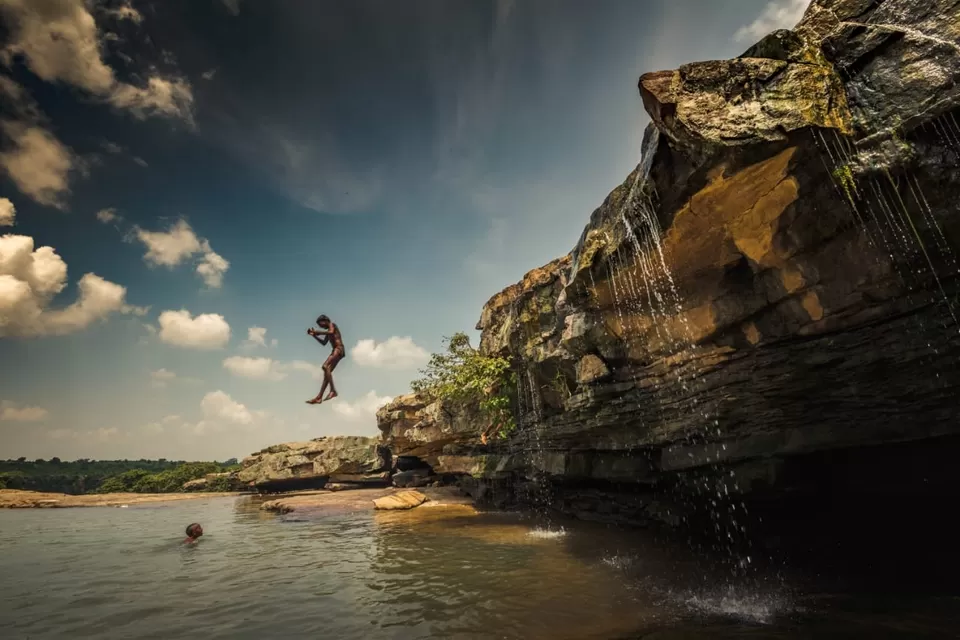 20 November 2018 Journey started in Mid Night from the bike and we are two person me and my brother Aamir Khan, that's was my first and longer bike trip in my life, we are completed in 700km form Allahabad city to Sonbhadra whole area. And we faced a lots of problems likes Zig-Zag mountains route and also we ride at midnight so sometimes we scared.
After day we can't feel well and because such as we can ride a bike whole night, that's means we can completed approx 250km from the starting point to mukkha fall, that was my first achievement points. And after we reached that places take sometimes rest and after few time clicks some such a beautiful photographs and unfortunately my brother won a one lakh prize from the Sonbhadra Tourism Department who's pictures are selected of the Mukkha Falls thank you so much.
After at evening we are survey small falls who's are belong to small village and finally we are reached a beautiful place Vijaygarh Fort such a amazing place but we are faced a lots of problems on there likes Zig-Zag top route who's not well and also we survived a terrible high stairs but we saw a amazing coincidence on that's fort one area covered from the temple (Hindu religious people live) and second area covered from the Mazaar ( Islamic religious live) in one fort that's a natural combination and we feel proude. And also click a beautiful and amazing photographs because that's palce was look like a dreamland like NorthEast area, and finally we are comeback to home.
On this trip we saw a lots of beautiful places like falls, village, dam, forest and many more. A one bad news is i was collised from the dog while riding a bike it was an accident and one thing is you never trust on the Gps in village area beacuse sometimes it is also not work properly i suggest you believed only local peoples. After completed that two days trip from the bike we feel so terrible tired but we are very happy. And it's a suddenly trip no any plans and otherthings.
Thank you.
sunrise.
@photographers.of.india @indiapictures @indian.photography @natgeoindia @stories.of.up @foto4everofficial @instagram @india_gram
@india_undiscovered
@dslrofficial @streets.of.india
@historytv18 @motorolain @motog6_clickz @savethechildren @lifelibertyecon @instaallahabad
#travelphotography
#indianphotographyinc
#artofvisuals
#travelphotography
#netgeoyourshot
#depthofearth
#storiesofup
#earthfocus
#historytv18
#indiantravelblogger
#365pixofficial
#motog6
#worldphotographicforum
#worldphotographersclub
#goodshotz #indianphotographyclub #eclectic_shotz #morningmotivation #natgeoyourshot #indianphotographyinc #foto4everofficial #beusuallyinspired #indiaphotographyhub #indiabest_photography #nimitnigam #slowshutterdrama
#yourshot_india #dailyfeatures__ #motog6plus #motorolaindia #utkarshbangla #ubphotocontest
#uptourism #incredibleindia #unseenworlds #landscape #mountains #waterfalls #indiatourism #touristspot #natgeoindia #discoveryofindia #historytv18 #D750 #nikonindia #tamron #15-30mmlens #TripotoAbHindiMein