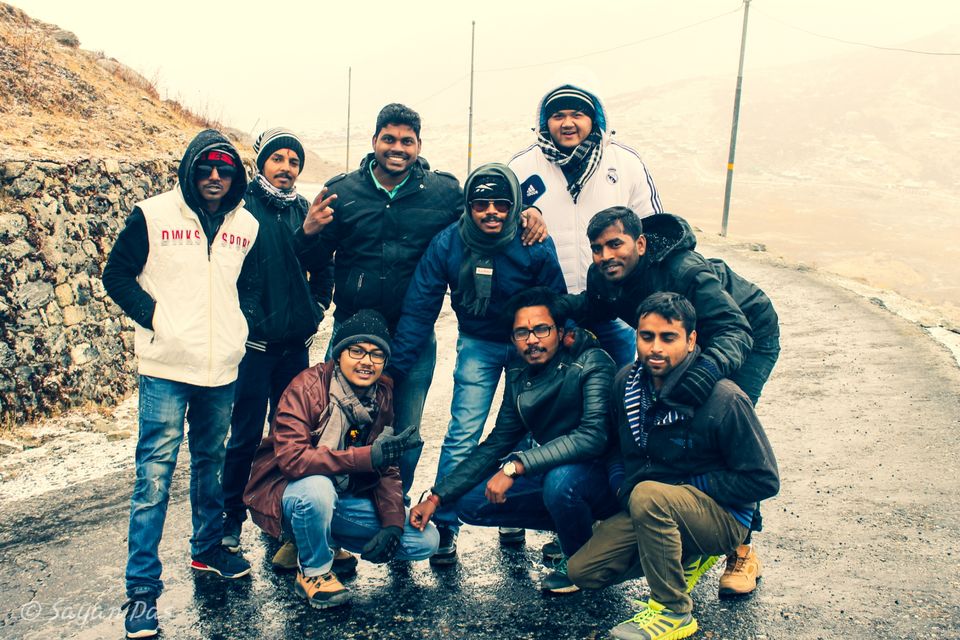 It was January'18 and we were being frustrated about short winter. Suddenly my colleague Sirshendu suggested 'let's go to Lava'. Immediately a group formed; Sirshendu, his brother and myself. We targeted the slot of 23rd to 26th January.
Lava is a small hamlet situated 34 kilometres east of Kalimpong town in Kalimpong district of the state of West Bengal, India. Situated at an altitude of 7,016 feet (2,138 m)
it is one of the few places in West Bengal which experiences snowfall in winter. So we prepared accordingly and board the train on 21st night.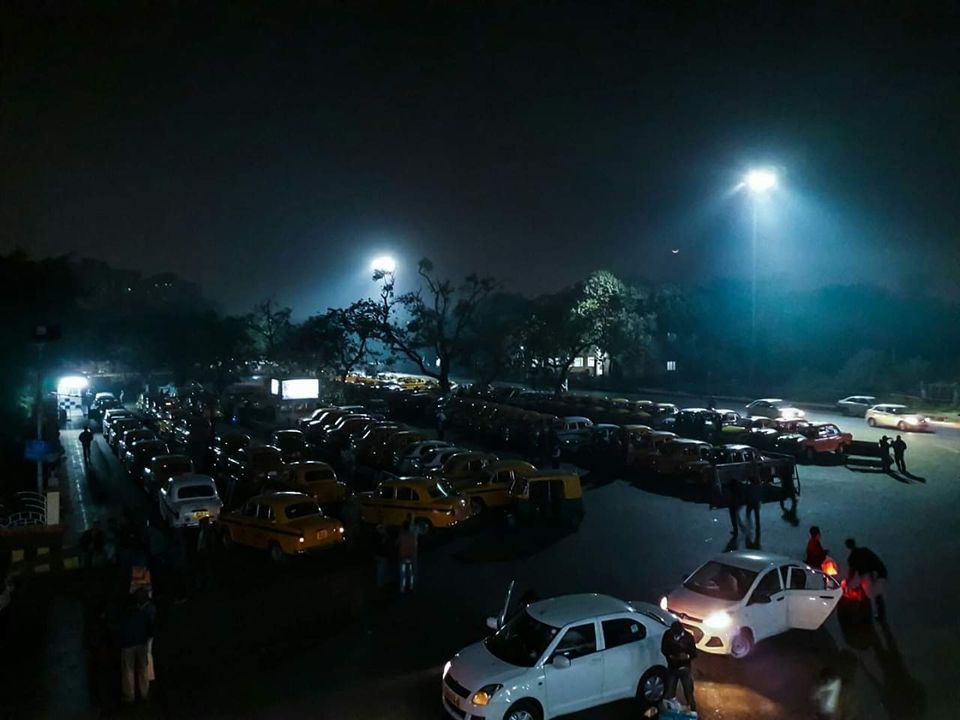 You have really nothing to do when the train is running late by 4 hrs and Garib rath Express just did the same with us. Reached NJP at around 12 noon and immediately started our journey towards Lava. In Lava there are many hotels. We stayed in Avalon hotel which offers a beautiful view from its balcony.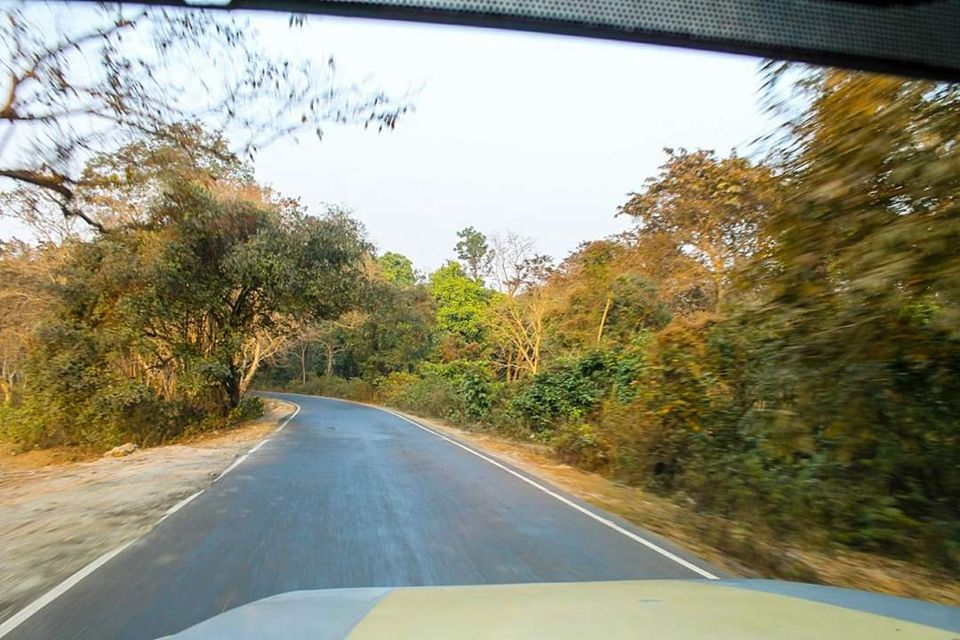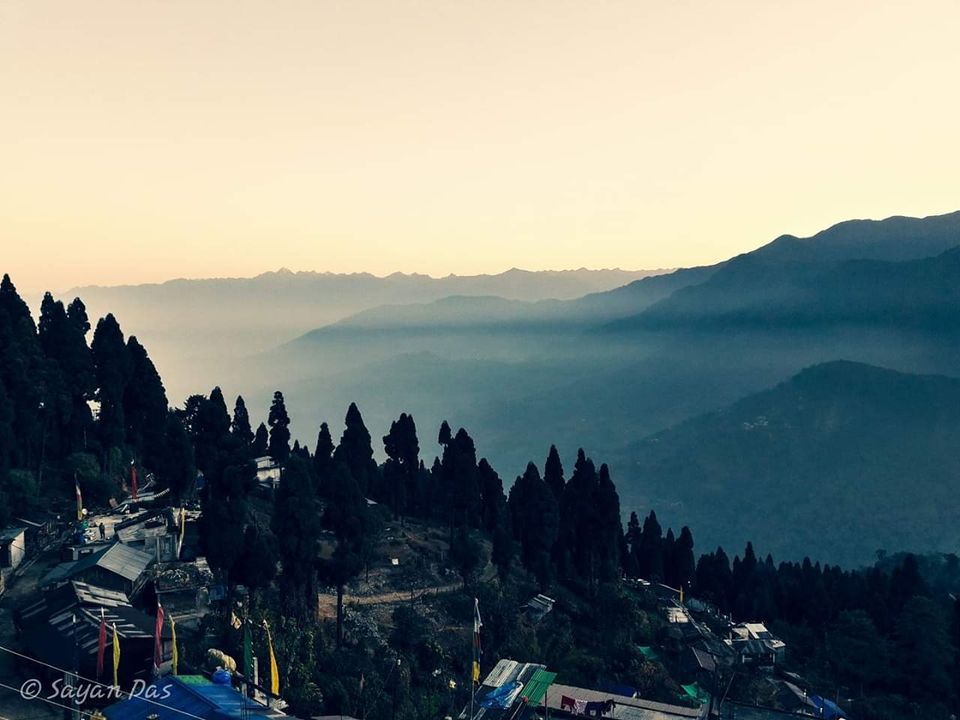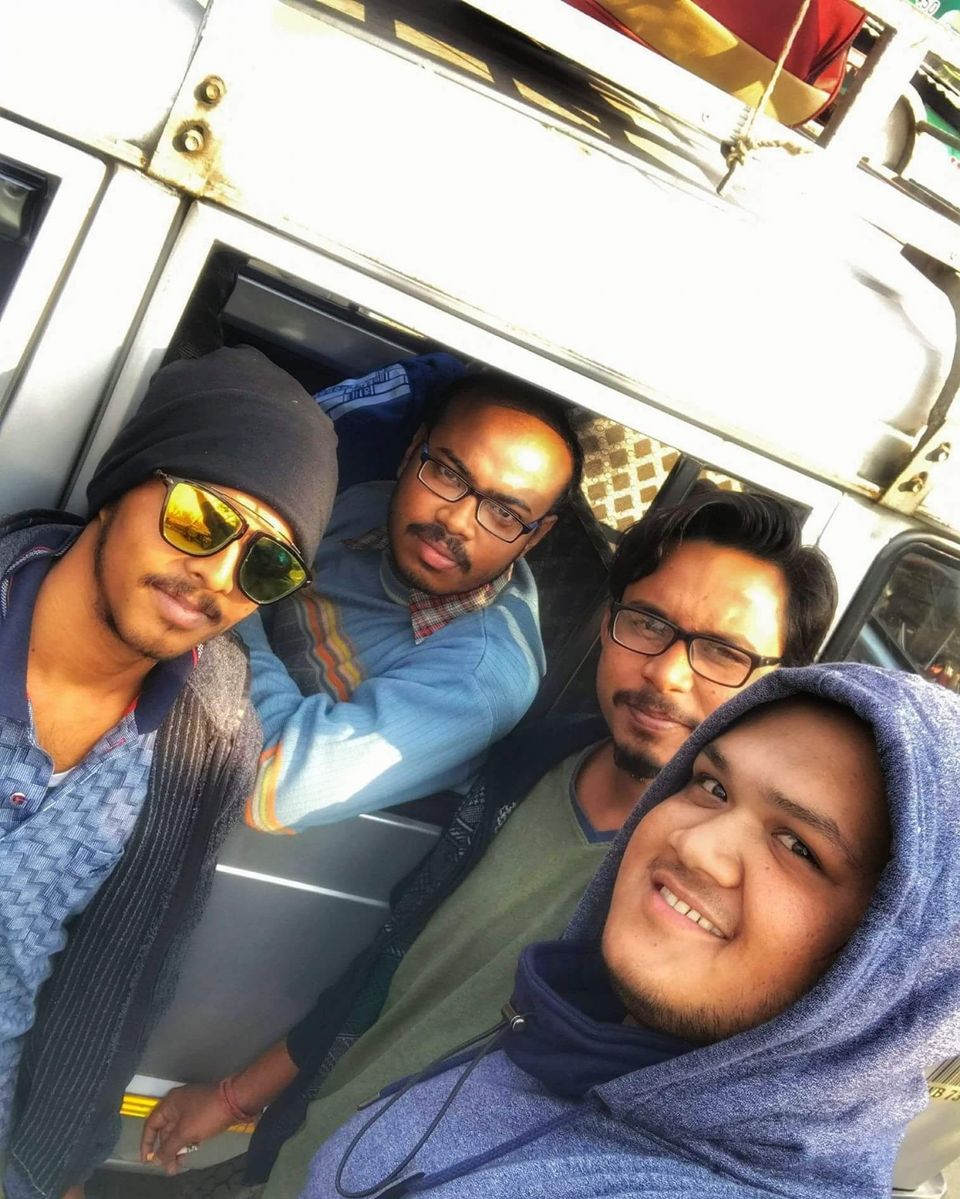 Today's targets are Lolegaon, Kolakham and Changey falls. In  the mean time 6 more members joined our group. Our first stop Lolegaon, very small Lepcha village in the district of Kalimpong, is at a altitude of 1675m and just 24 km from Lava. It is famous for its mesmrizing sunrise over the mighty Kanchanjangha and the canopy walk. Unfortunately being a cloudy day we just got a glimpse of the world's 3rd highest peak. Canopy walk is a pathway hanging in the trees. In misty mornings it feels very thrilling in walking. Up next Kolakham and Changey falls. Both of them lies deep in the Neora Valley National Park. Kolakham offers pin drop silence and serenity to the travellers and also a beautiful view of the Kanchanjangha. Located at about 10 km from Lava, Changey falls is a small waterfall in between Tiffin Dara and Ghanti Dara. A 900 ft walking trail from the last motorable point will take you to Changey falls. Acute calmness with sound of the waterfall makes a wonderful contrast. Amazing Kanchanjangha standing high remains as a beautiful background. Forests around Kolakham and Changey falls  are paradise for bird watchers. There a little mishap was waiting for us 'coz two of us fell in the water during exploring the waterfall.
Next day our plan was to trek upto Rishyap but in the evening we all became puzzled 'coz we came to know that the Silk Route is open even in this winter.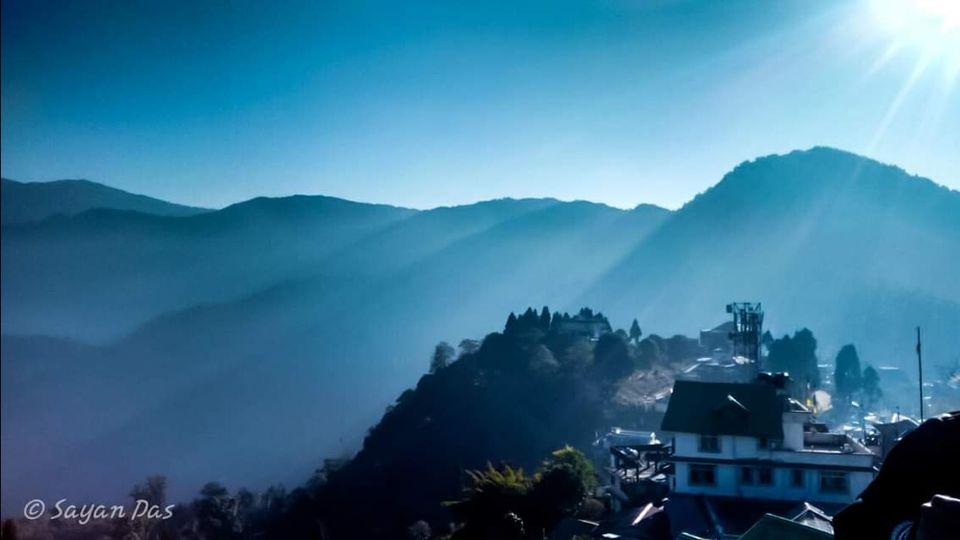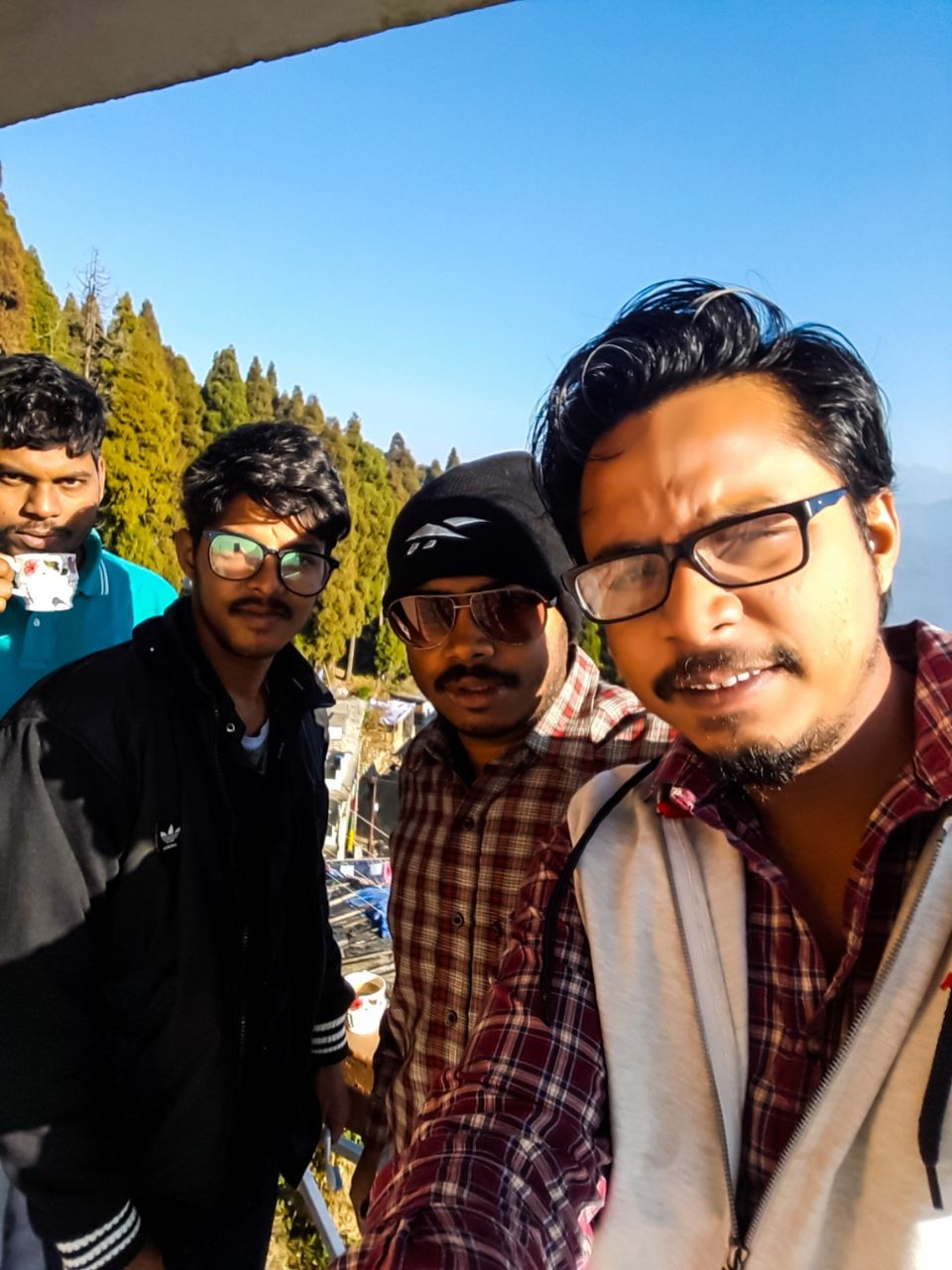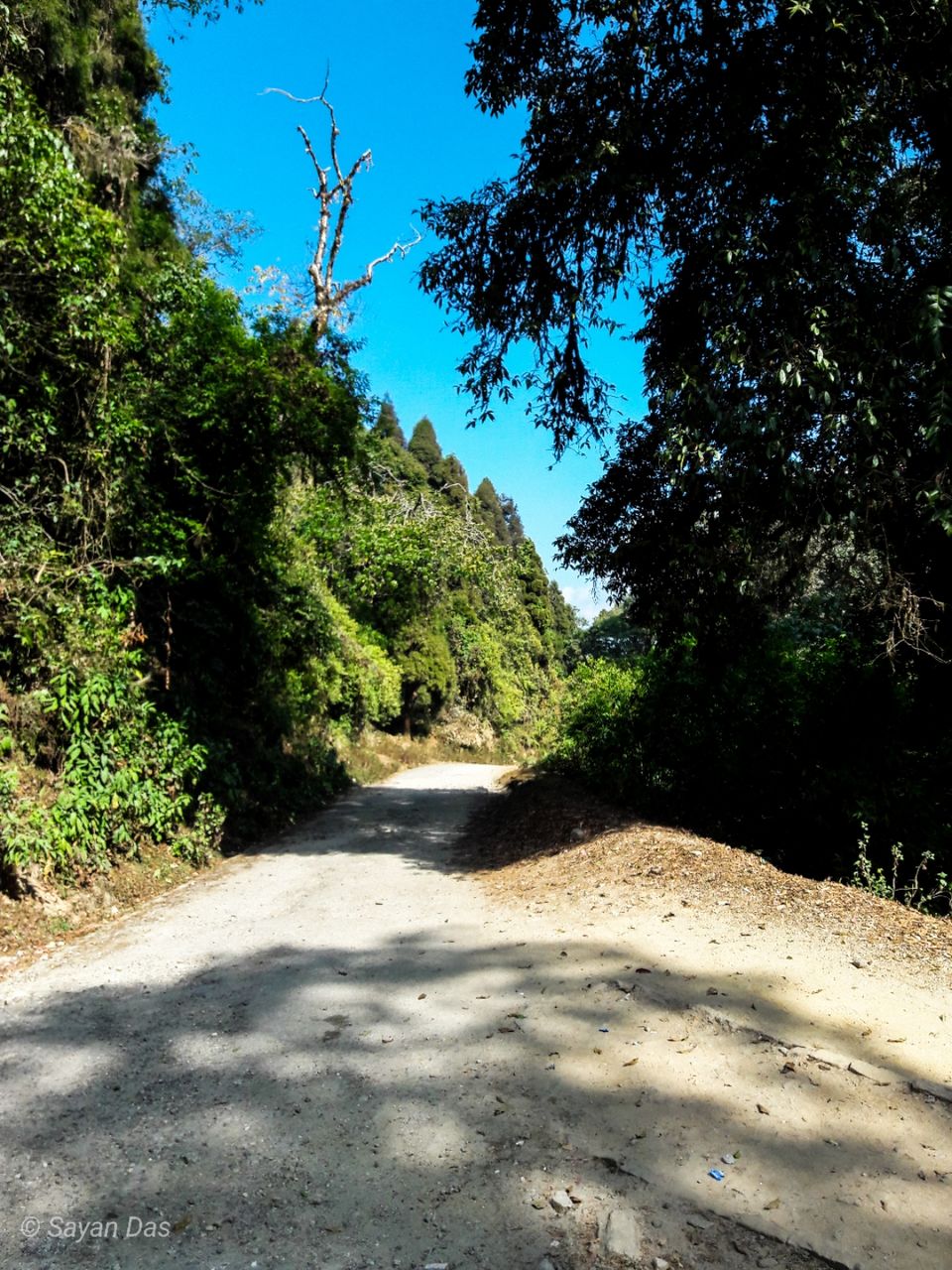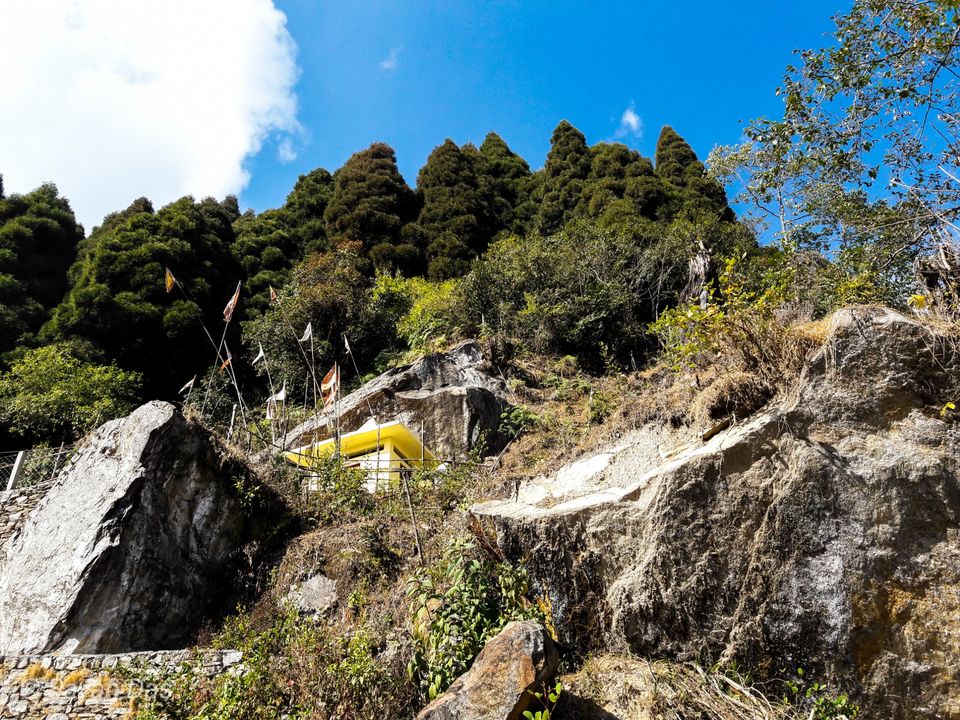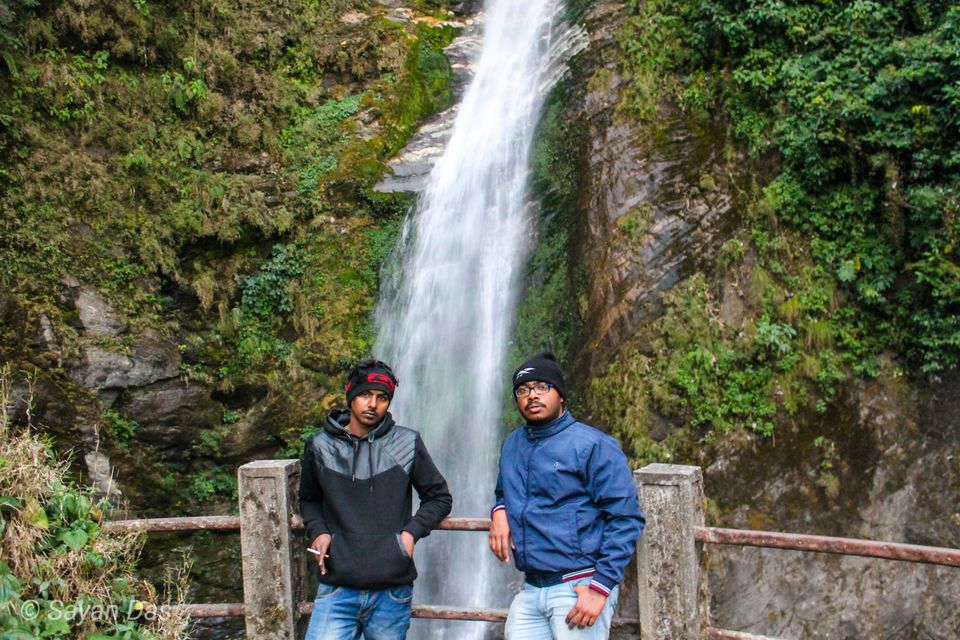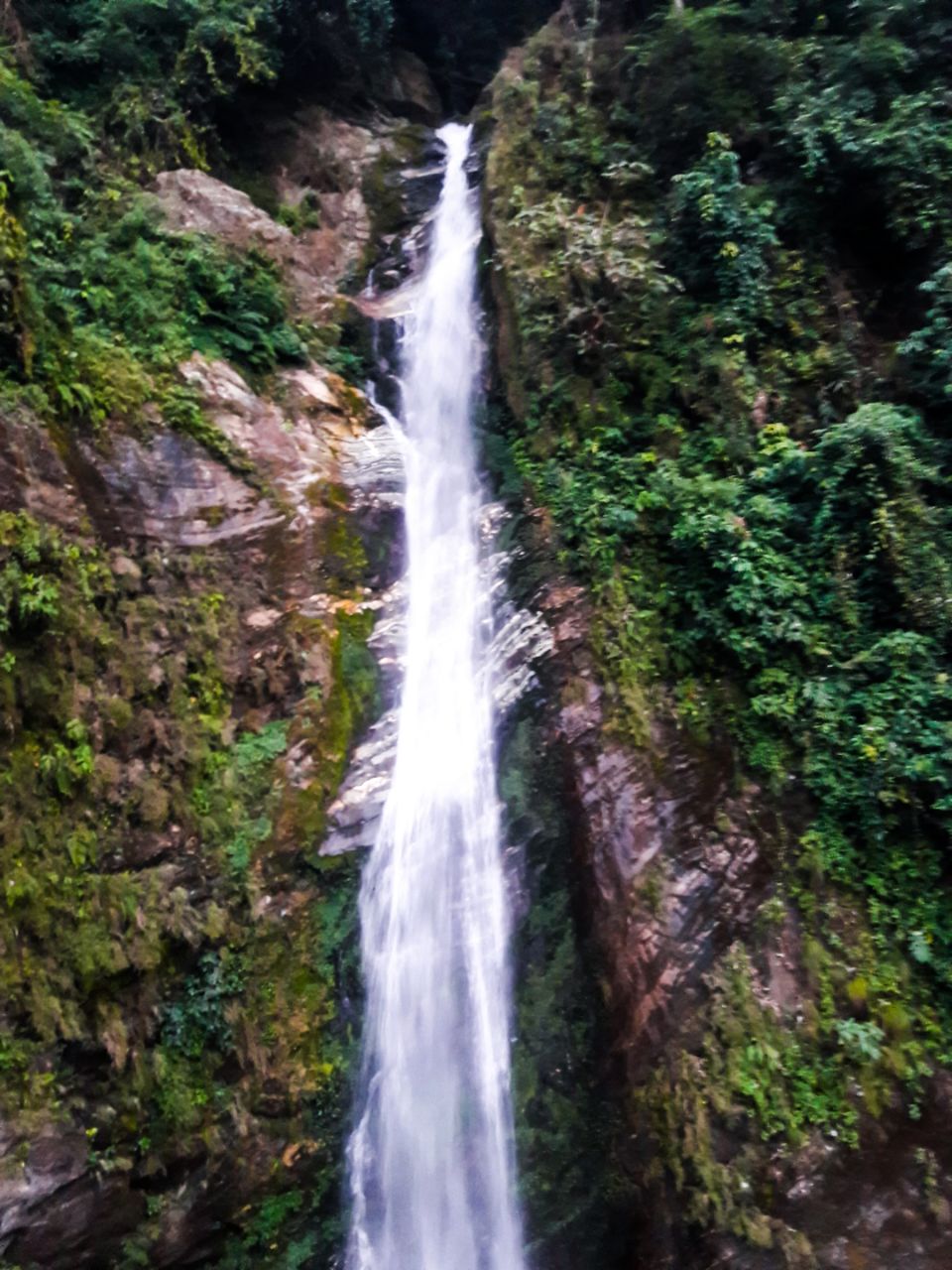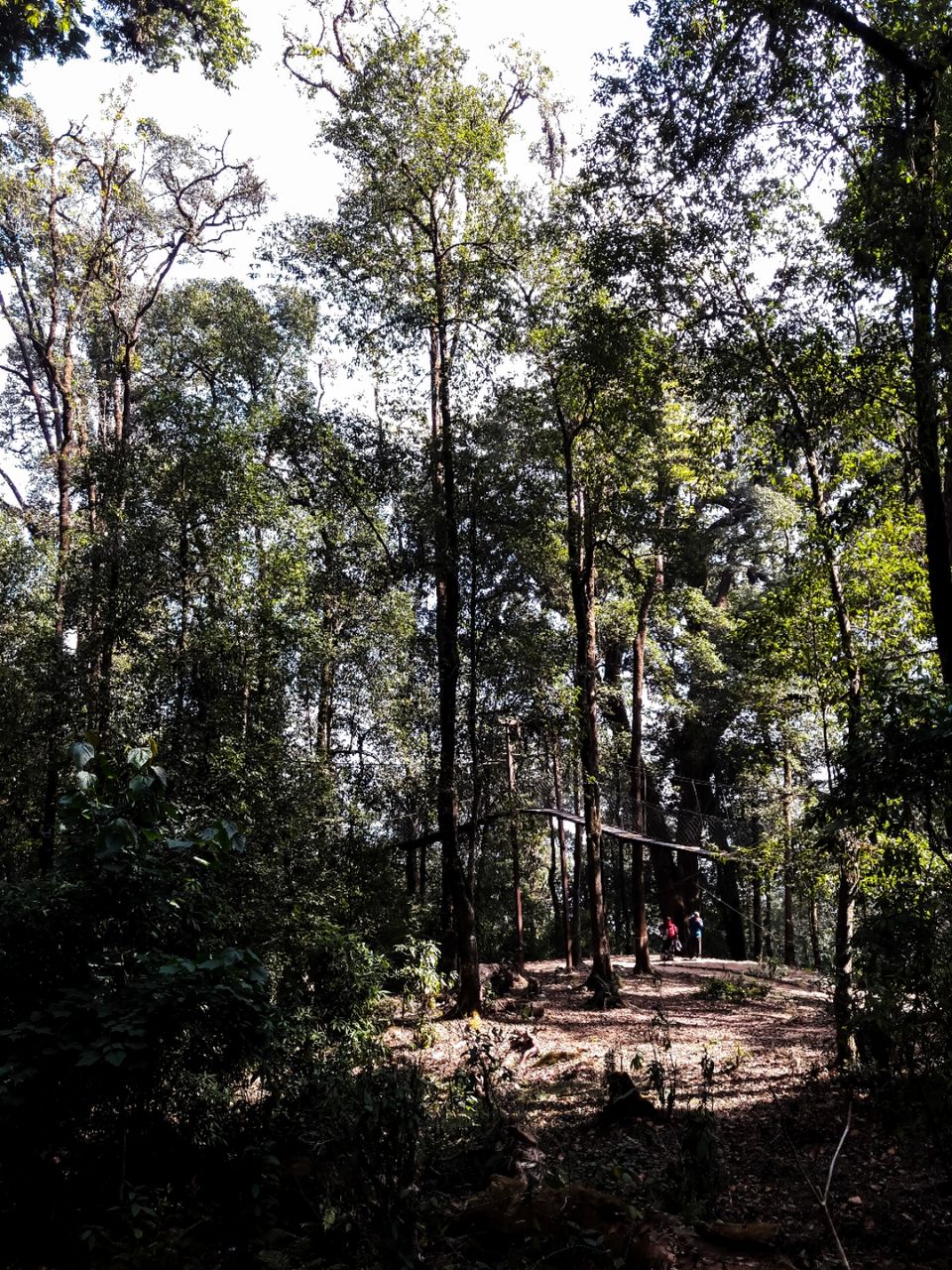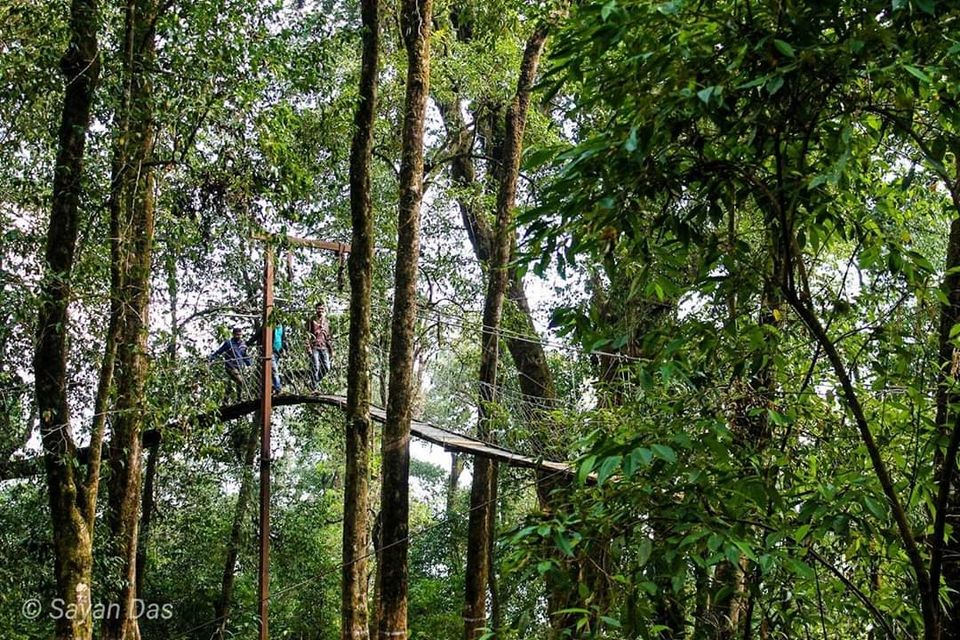 Lush green valleys with river streams, a touch of Tibetan Plateau, the famous Zuluk loops or zig zag road, height gain of 4500 ft in just 35 hairpin bends, temperature upto -20℃(We got 'only'-10℃) and Kanchanjangha in the horizon; in all Silk Route is a total package.
The Old Silk Route or Silk Road which passes through East Sikkim is a part of the ancient network of trade routes which connected China to India. This route passed through Lhasa and Nathu La and Jelep La Pass and finally reached the port of Tamralipta (present Tamluk in West Bengal) from where it took to the sea and reached far east. This Ancient Silk Route is expected to have been discovered by traders as early as First Century AD.
We targeted to complete the total silk route in one day i.e. 16hrs long journey. We took the following route: Lava- Rongli- Padamchen- Zuluk- Nathang Valley- Kupup(Elephant lake)- Tsong mo(Chhangu) lake- Gangtok- Rangpo-  Lava.
Started early in the morning to avoid clouds and the dynamite blast of BRO. At Rongli we took a small break as we must take our ILP. Breakfast break was at Kue falls. After enjoying Tibetan delicacy like Momo and Thukpa we resumed our journey. Our target was to cross the zig-zag road with in 9-30 am. Luckily that day there were no blasting by BRO but the cloud spoiled our journey to some extent. Last sun was seen at Ganek view point, half way on the zig-zag road but from there cloud covered the sun upto Gangtok. After Thambi view point cold started to increase. At Nathang Valley we saw some patch of snow. When we reached Harbhajan Baba Mandir(Old) to see his bunker strong wind started to blow. This was the highest point of our journey at anout 14,800 ft.  All the Army personnel were telling that snowfall will start very soon and advised us to move on quickly. Atlast at Kupup(Elephant) lake the snowfall started but it was a little bit different. Locals call it 'Chirka'. Cold became intolerable... Even Old Monk failed to keep us warm. We quickly crossed Tukla Valley, famous for the 'Battle of Tukla', Memencho lake, New Baba Mandir and Hangu lake to reach Tsongmo i.e. Chhangu lake. After a little break at Chhangu we started again and suddenly visibility was zero thanks to the clouds. Kiranji, our driver, showed his talent with the steering wheel in this moment. Despite rain and zero visibility in a risky road like Nathu La to Gangtok, he brought us back to Lava at around 9 pm. The 16 hrs long journey came to an end.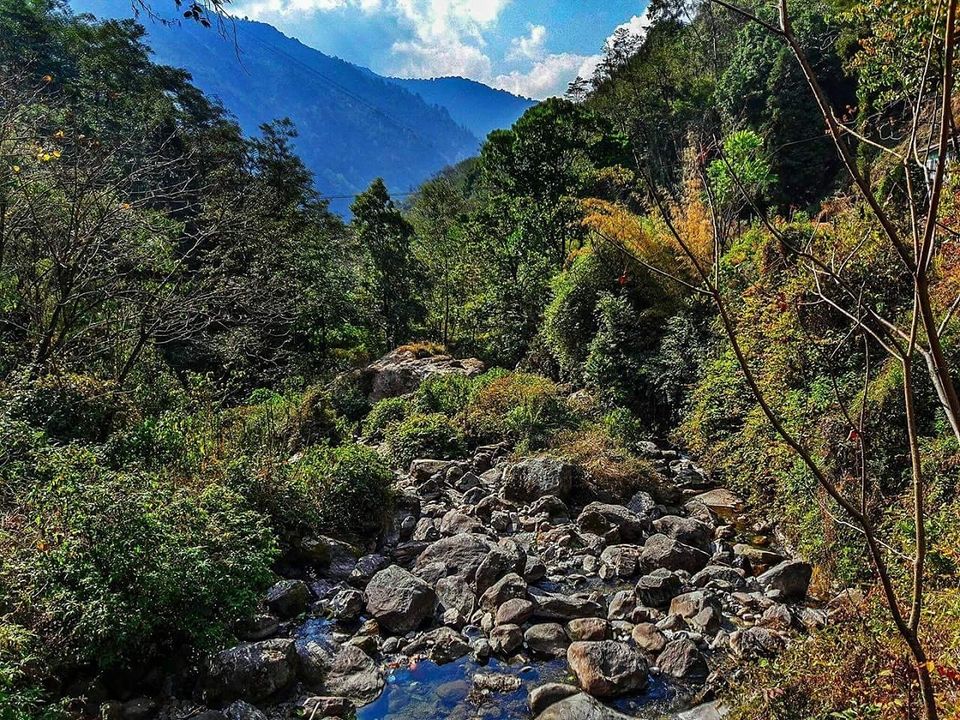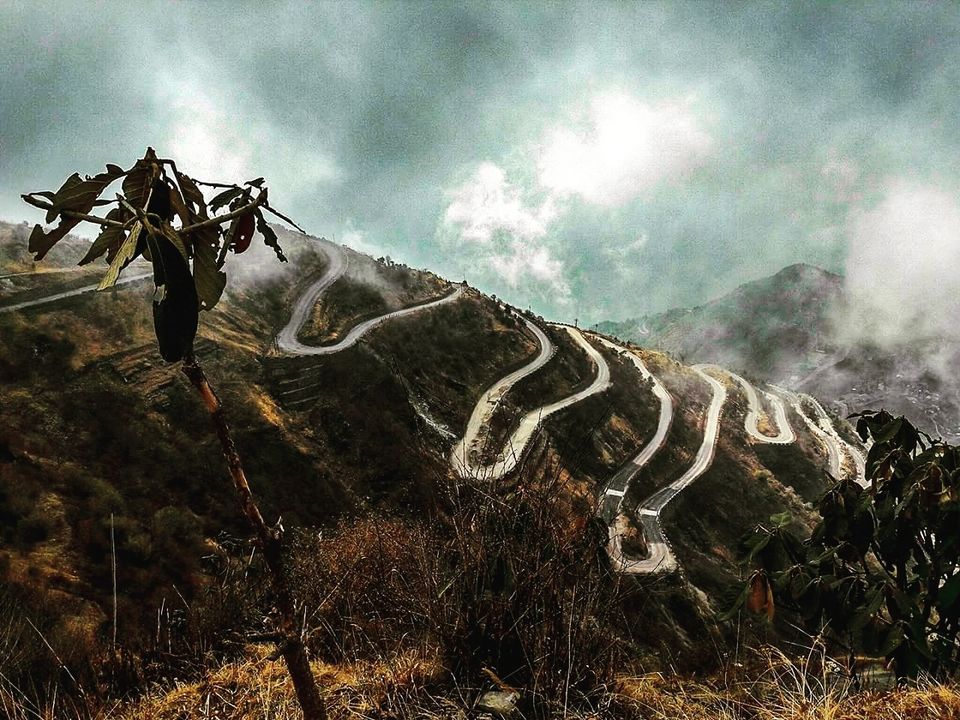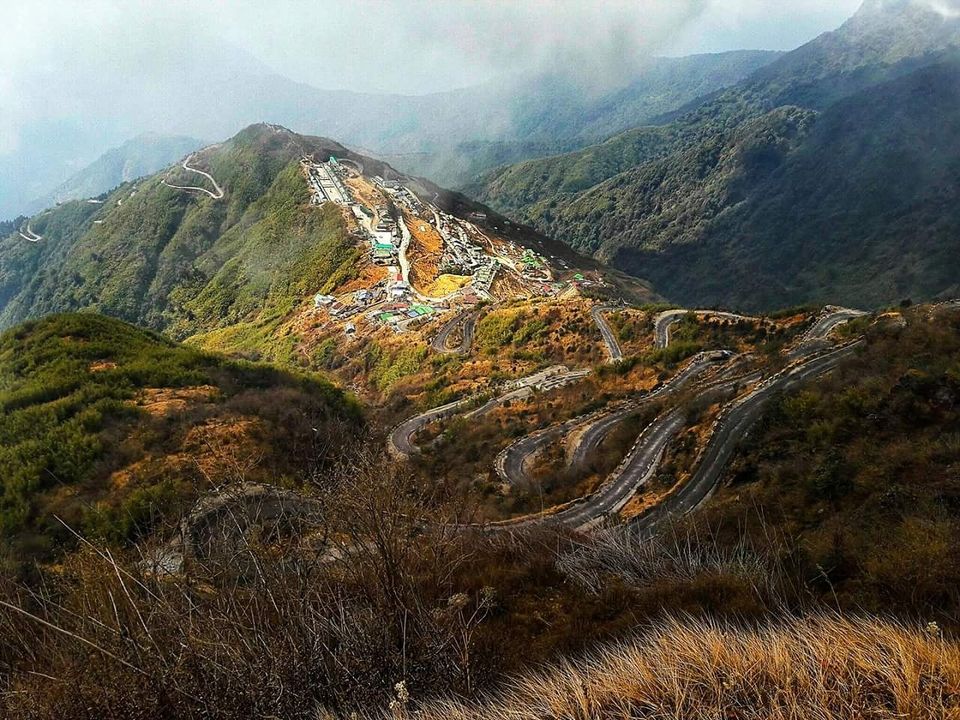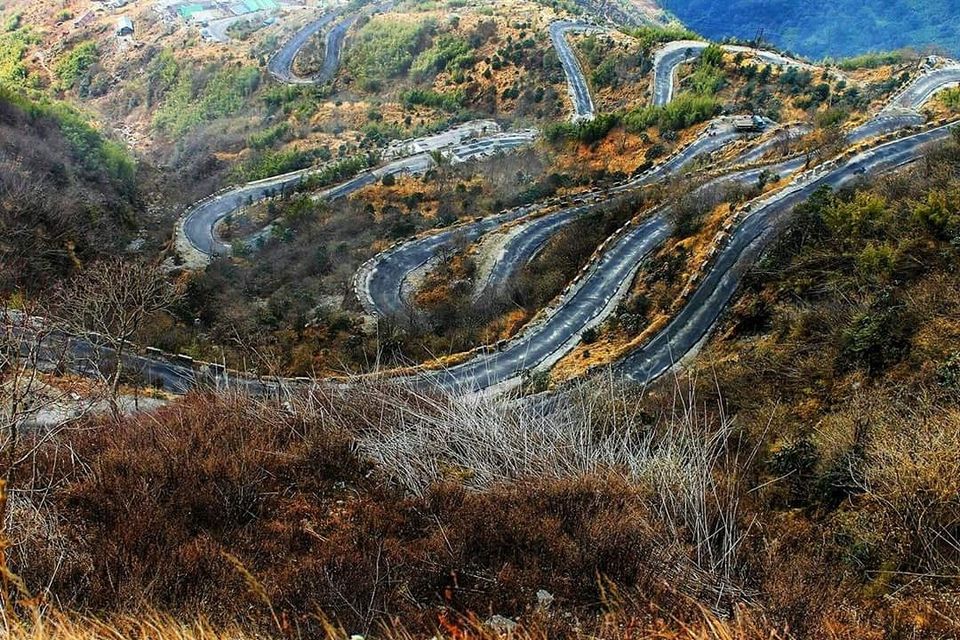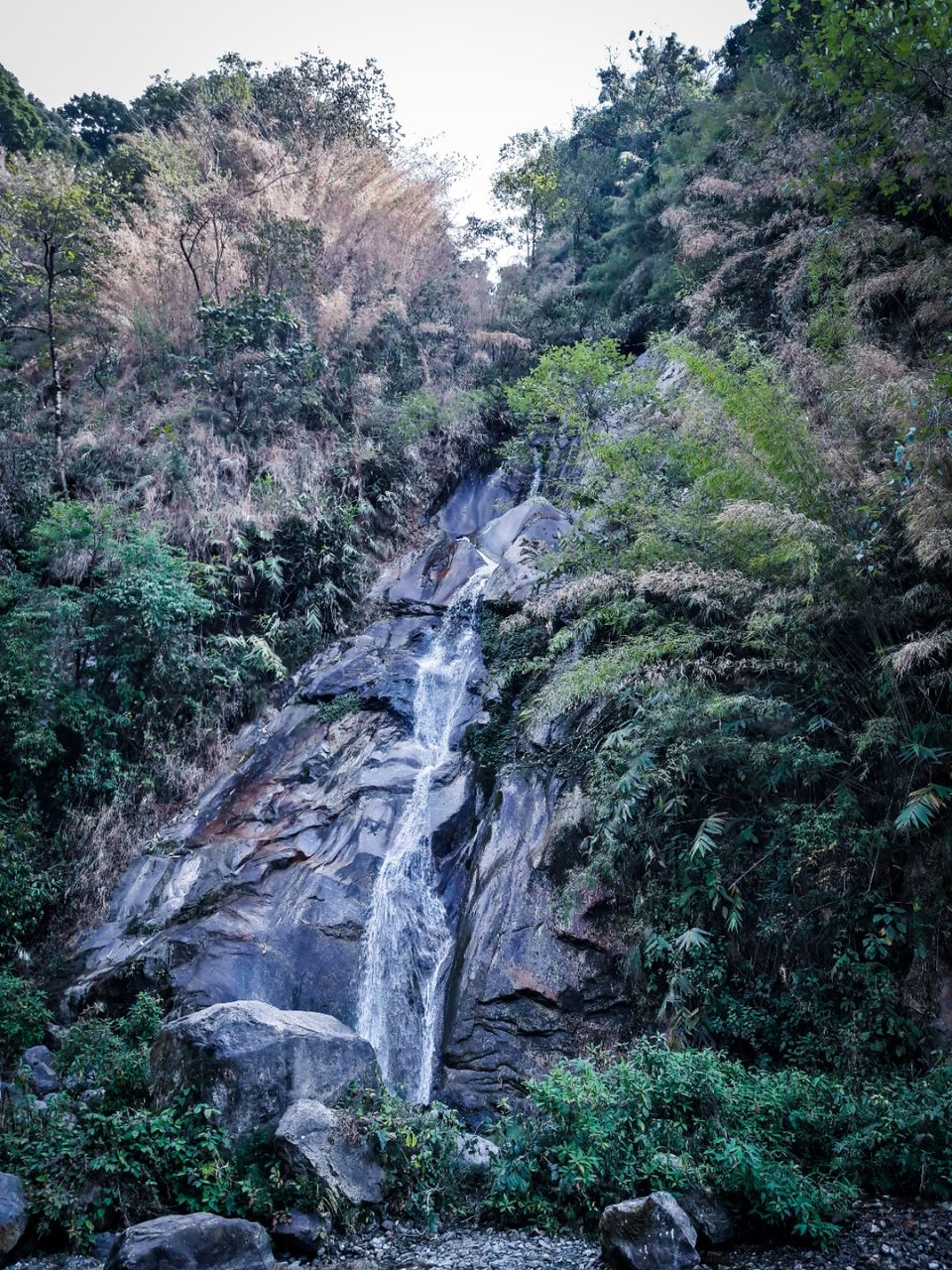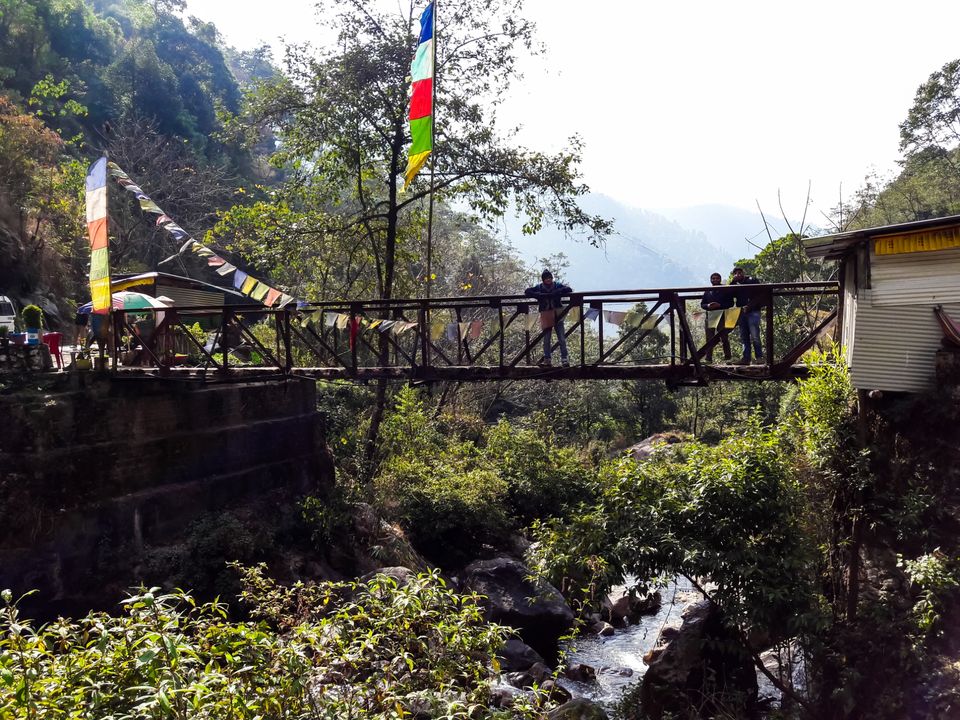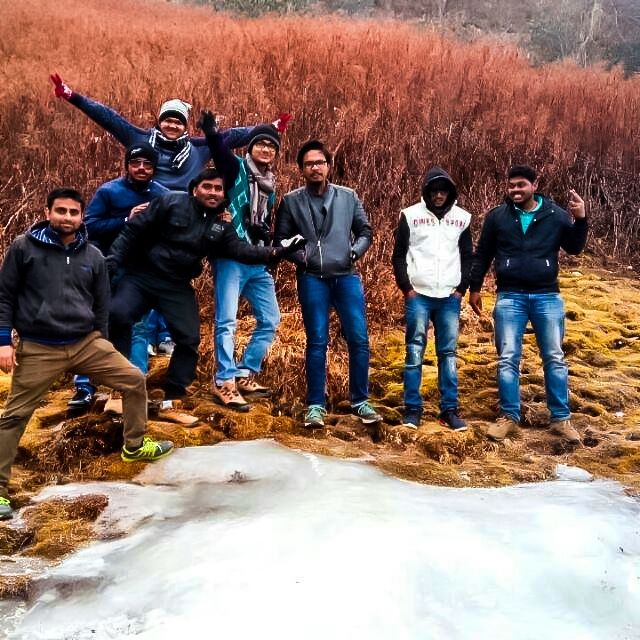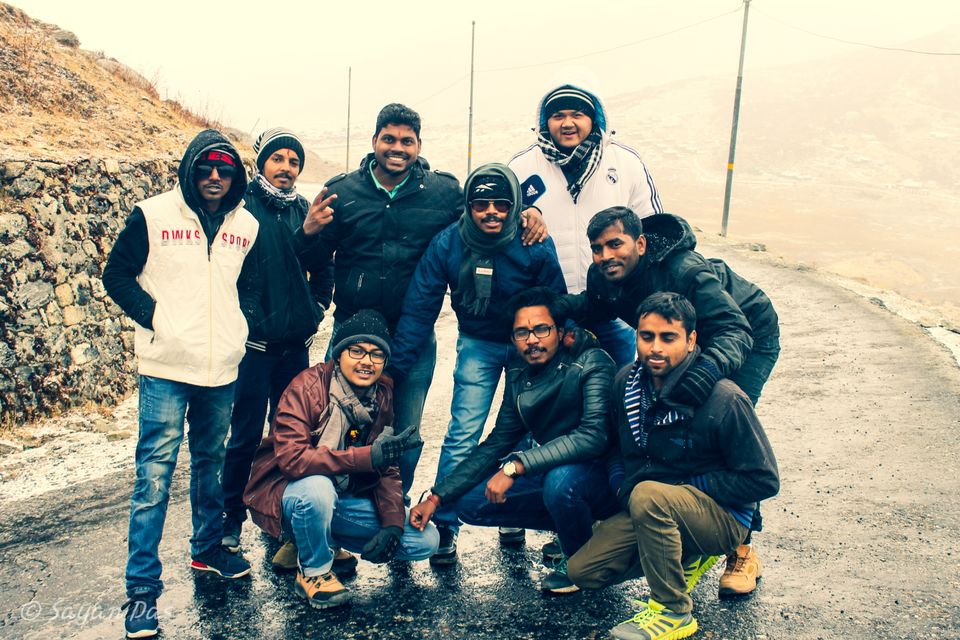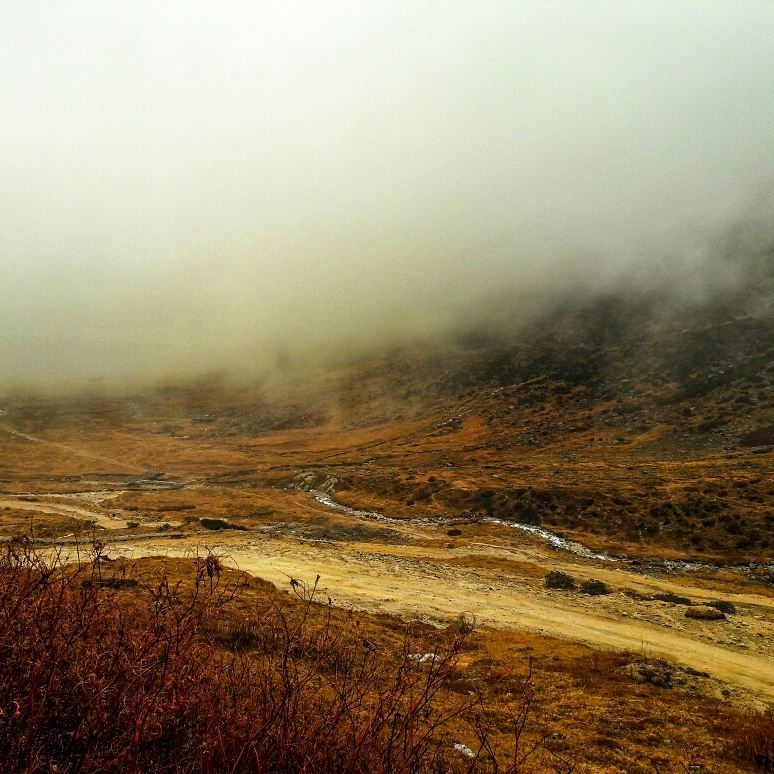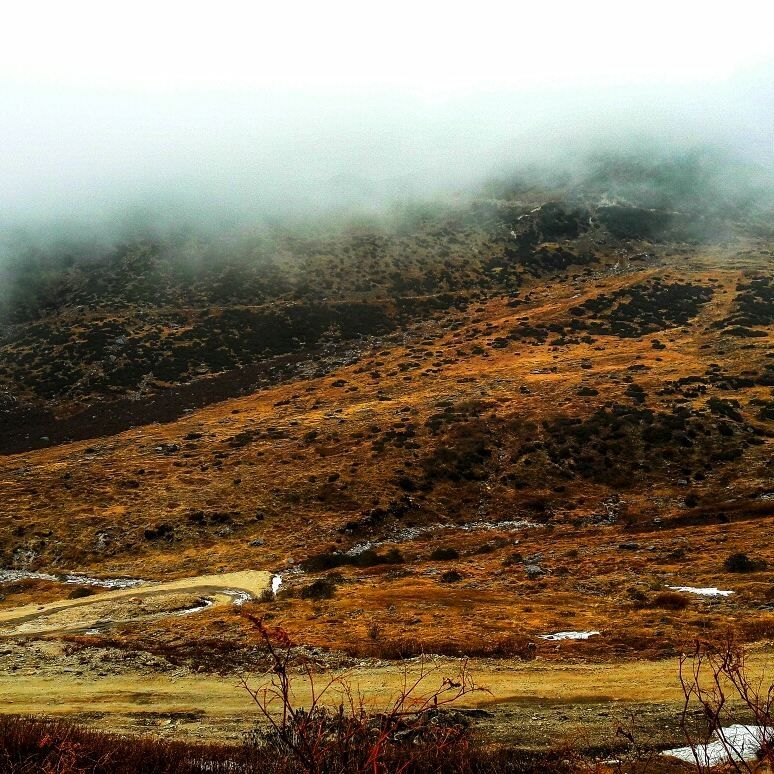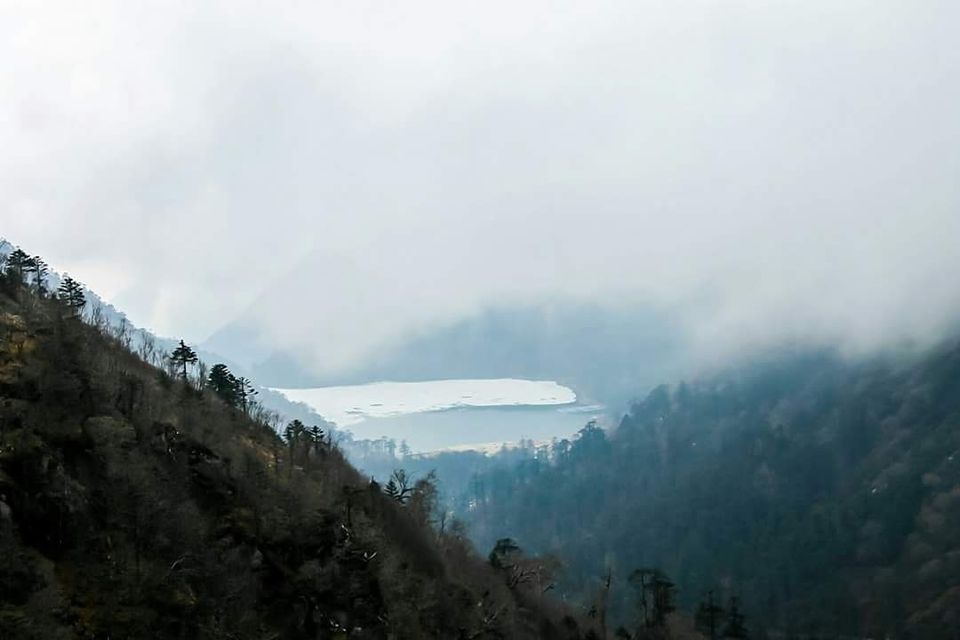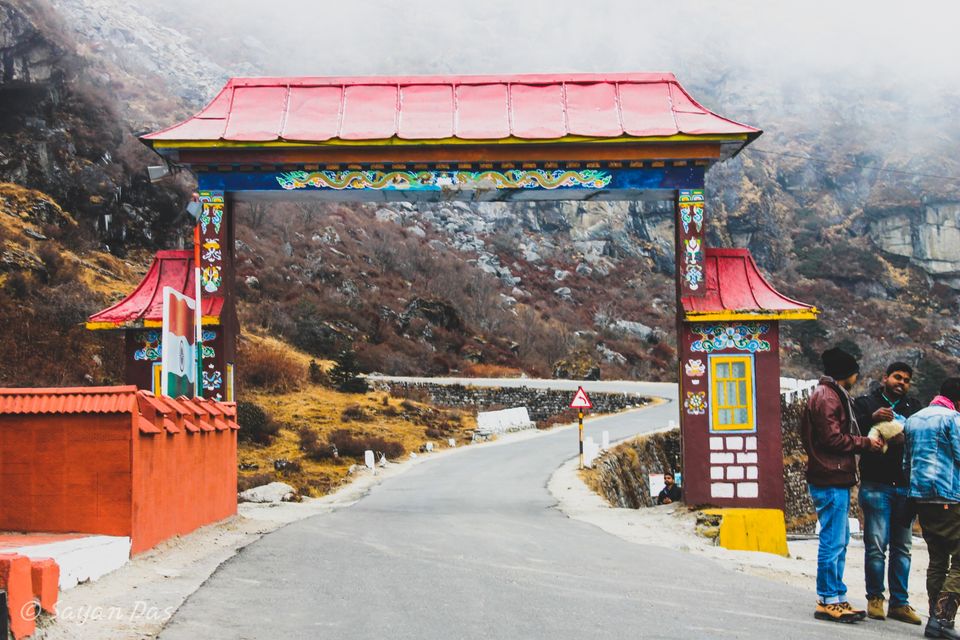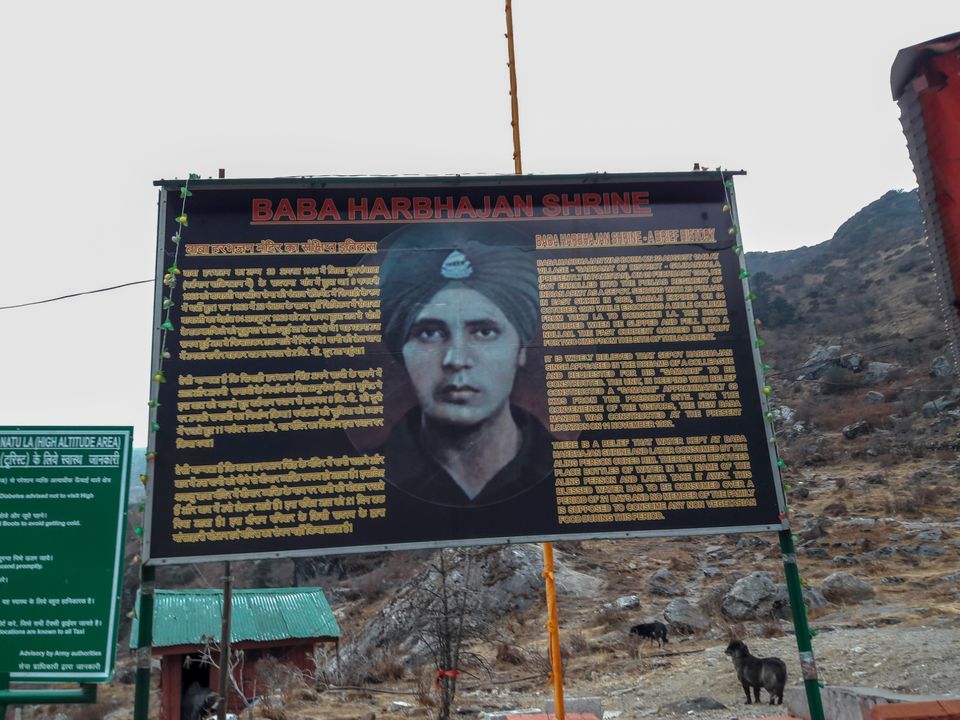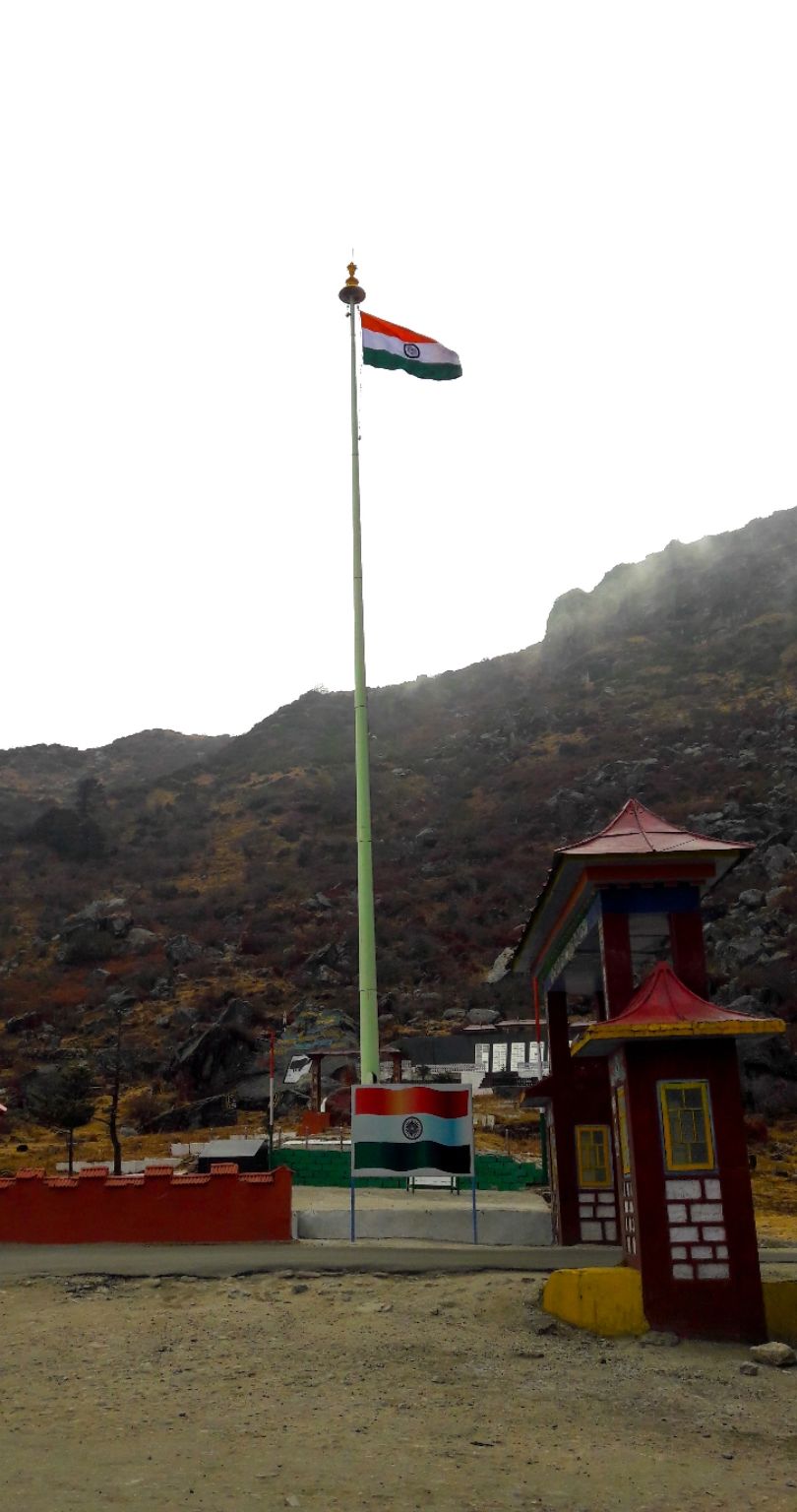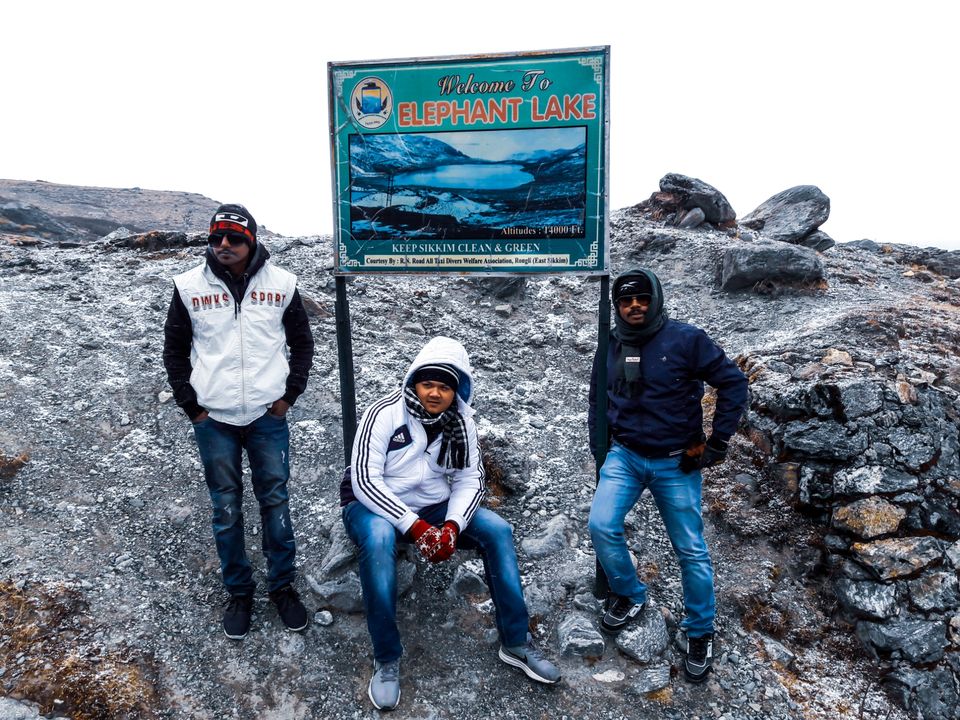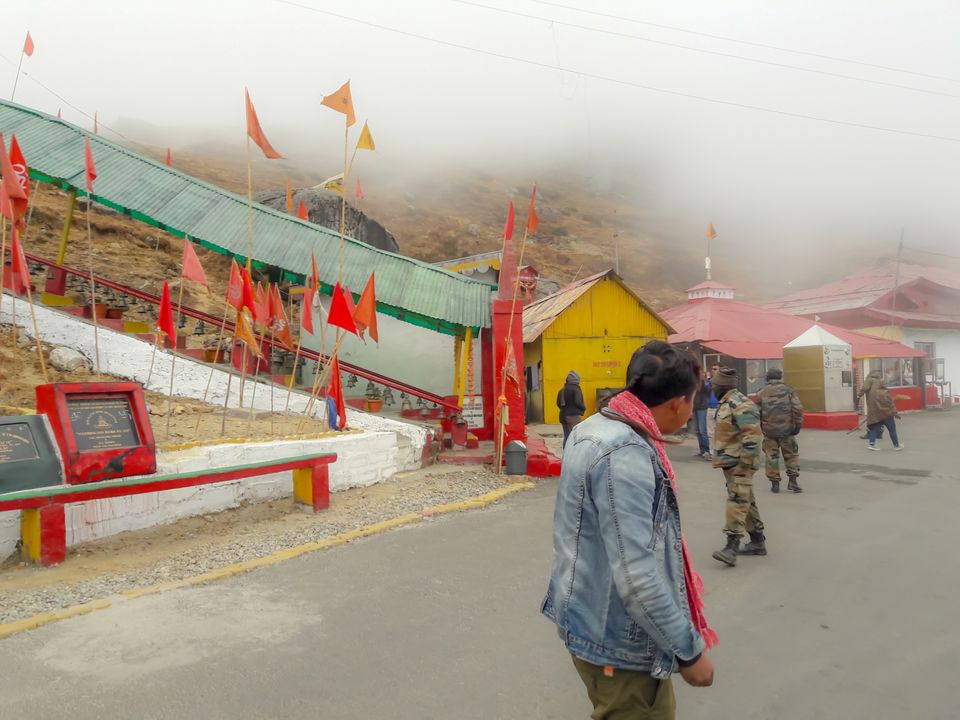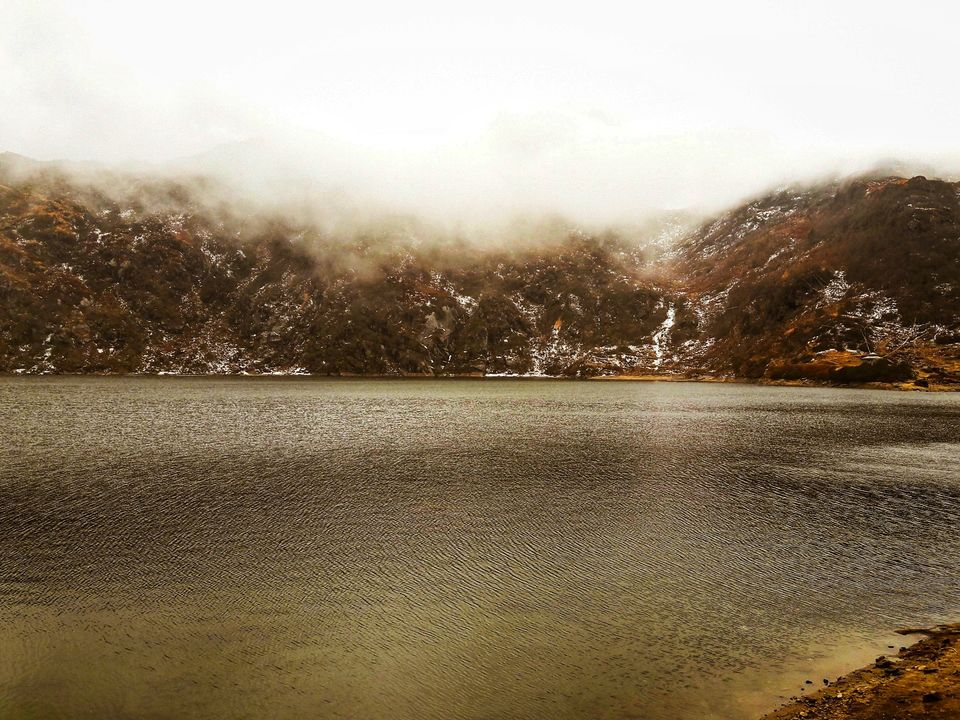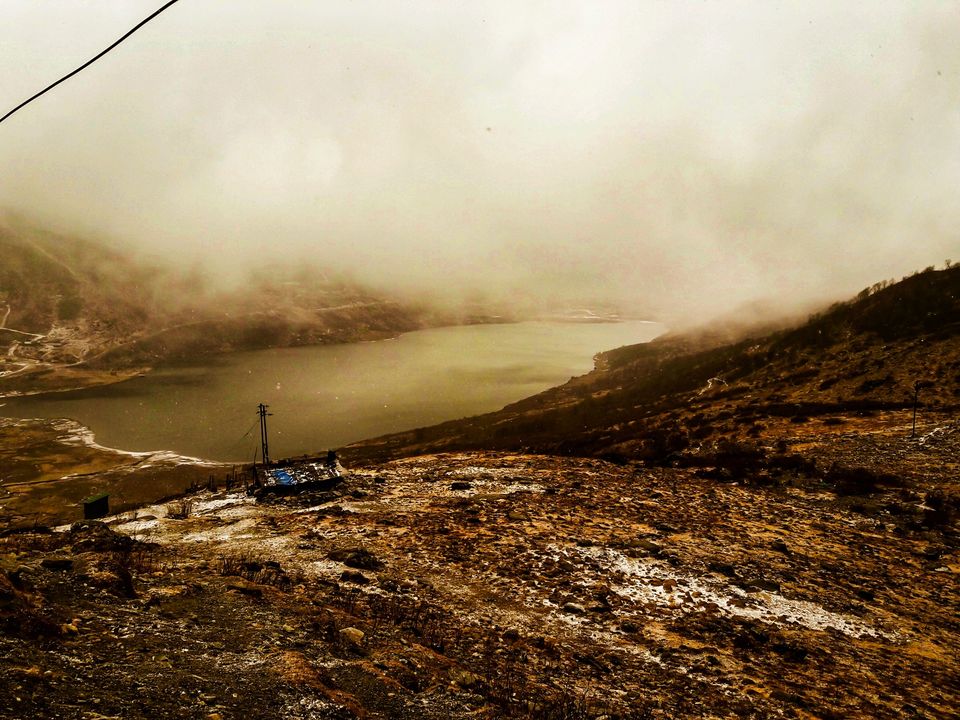 Last day of any trip is always the worst day in the trip. We have to leave the awesome place and return back to our mundane life. But everyone of us had taken enough oxygen to deal with it. It was a very bright morning after yesterday's snowfall.
We visited Lava Monastery on our way back to NJP but were in dilemma that where should we go after it.... Delo hills for paragliding or Lataguri for evening safari in Gorumara National Park. Majority voted for Paragliding and during this paragliding a small accident also occurred. During landing one of our friend got his parasuit strangled in a tree and both of them collided with the tree. Luckily no one was seriously injured. Our eventfull trip came to an end as we boarded Shatabdi Express carrying lots of memories of this wonderful trip.