If you want to travel for experiences , culture , nightlife ,natural beauty and awesome food and still not burn a hole in your pocket, then your search ends right here, ALMATY,Kazakhstan. Most people ,who haven't traveled enough, feel that ,you need to select a specific place for a specific activity or an interest, but there are hidden gems ,which have it all and ALMATY certainly is the one. I have no doubts what so ever ,that ,it is going to be the king of tourist destinations in central Asia in the near future. Here are my 8 reasons, why you should plan an Almaty trip now . The biggest single factor that can make a destination expensive is the currency. The Kazakh Tenge,scores big on that front . 1 USD is approximately 370 KZT, or for an Indian traveler 1 INR is approximately 5 KZT. So anything that you buy or spend on doesn't seem to be too expensive. You can actually finish your trip with all the luxuries ,but in a budget. Personally for me ,the travel experience starts right at the airport. The national airline of the country is pretty nice. Though you cant compare it with the biggies of the middle east or say a Lufthansa, but the aircraft are classy,well maintained, great crew and fantastic service. You might have traveled places that have been British or French colonies and might have seen their impact, well,your introduction to the Russians happen right here on the flight.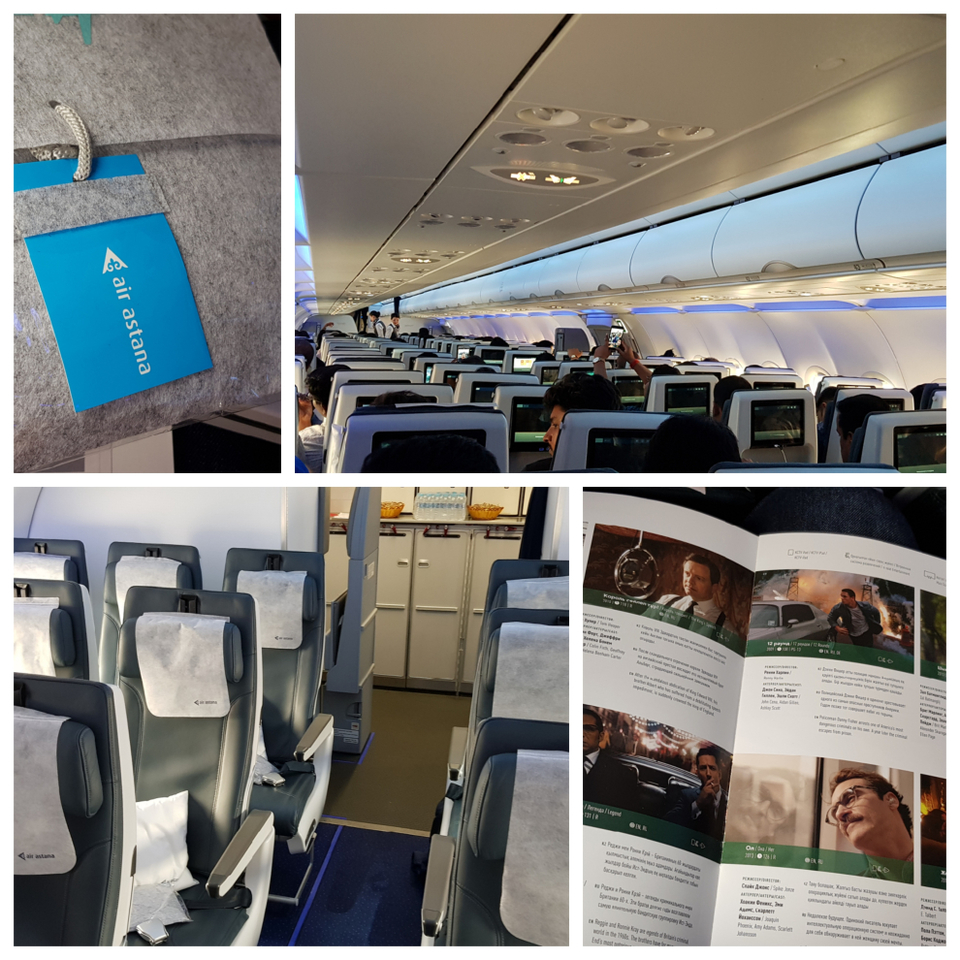 Once you land and you interact with the locals, you wont take much time to mingle. They are warm and welcoming. Though the language barrier continues to be a hindrance as most people speak only Kazakh and Russian, they, will still try and make you comfortable. A foreigner on their land is still a novelty, so don't get surprised if you are stared at or being asked to click a picture with them.They don't like foreigners getting cozy to their women thou. A simple 30 minute drive to the outskirts of Almaty and you are in for some amazing views. Though, cant be compared to what you see when in Alps and the countries around, this surely is a miniature version of it. It can leave you mesmerized. No pictures can ever do justice to ,what you actually see and end up feeling once there. The visit to the Big Almaty Lake and to the Kyrgyzstan border is a must. The mountains, The snow,the rugged terrain,the shepherds,the trekkers,the picnickers all will keep you engrossed at all times.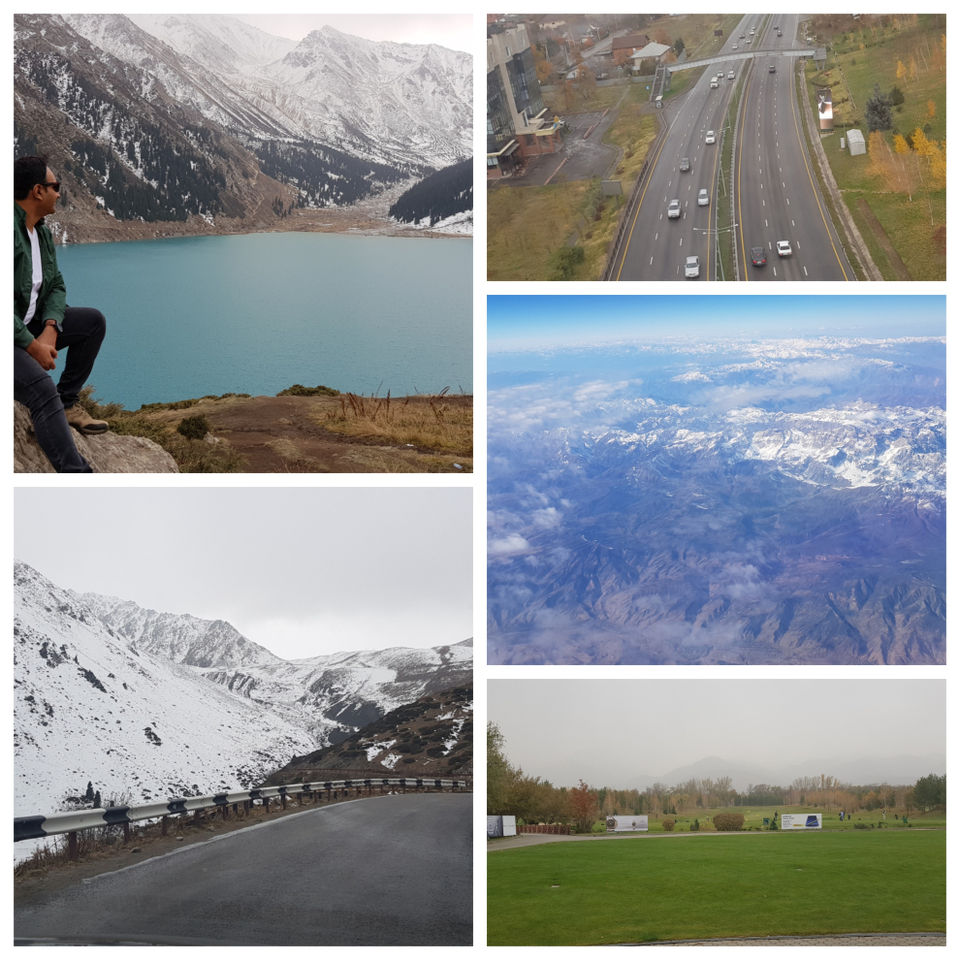 No holiday is ever complete without lip smacking food. If you love eating and meat on your plate is what you like,then this is the place. From chicken to lamb to beef to horse meat to deer to rabbit ,you name it and you get it. You can enjoy authentic Turkish and Georgian cuisines along side the Russian stuff. If you want to try out local delicacies, try out the BESHPARMAK made out of horse meat,the traditional Kazakh preparation.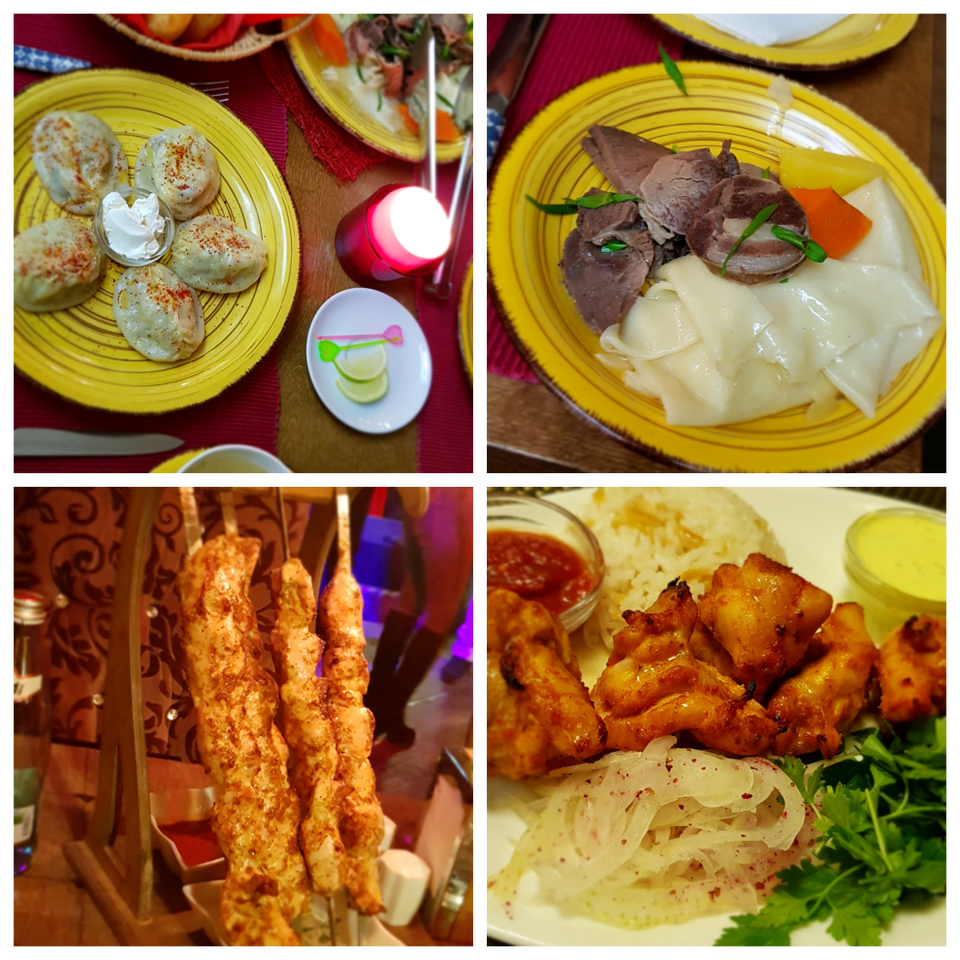 Culture : The city is full of traditional stuff. The major population being Muslims,Christians and Jews,the city is full of beautiful religious buildings. The Zenkov cathedral and the central mosque are the two standout architectural masterpieces that are a must visit.The markets are full of lovely scarfs and skull caps and crosses decorated in various forms. The famous evil eye too has a strong presence.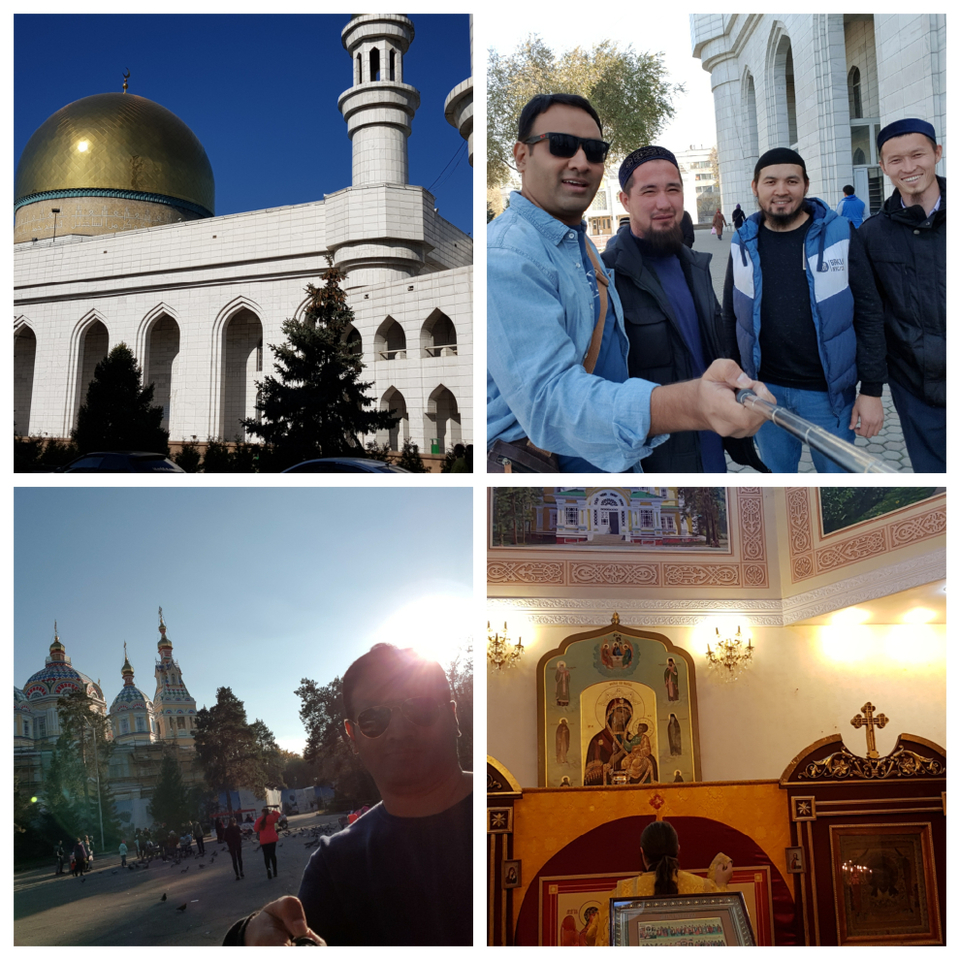 Surprisingly, one of the factors that brings the most tourists to this city is the night life. If you like gulping down gallons of spirits and dancing your nights out ,then this place surely will become your darling. Though a non drinker myself, I could easily figure out the variety of spirits on display and again not too expensive. The Russian stuff in their bars is supposed to be top class. The ambience and environment is electric .But, all those who are walking in from the major cities of the world, don't expect the places to be as huge as your home city, these places are pretty compact ,but enough to thrill you.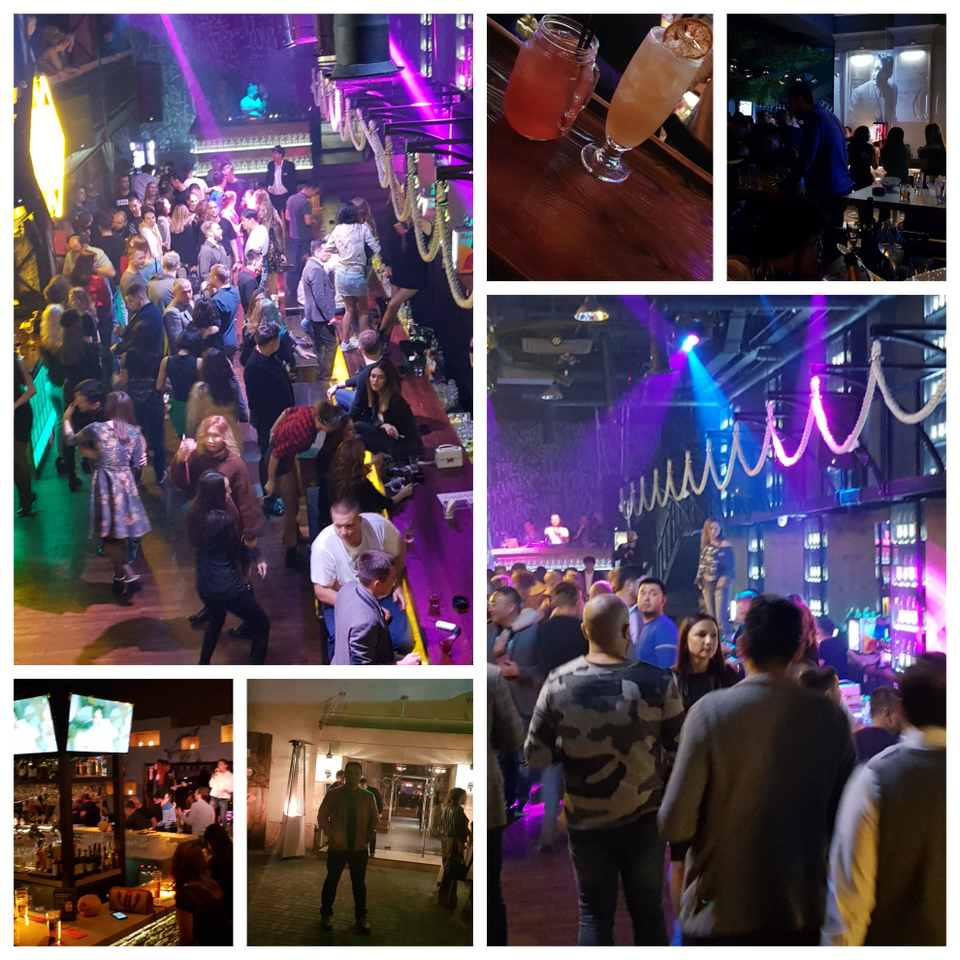 A place that snows and gets to temperatures of -32 degrees obviously is going to be a major spot for winter sports. So Skiing and related activities happen regularly . But, apart from these, during the not so cold climate, you can find football and golf here.most kids that I met were skiing enthusiasts and they have professionals coming here from across the globe for the same. So, if winter sports is what you are really good at, this place has to me high on your wish list.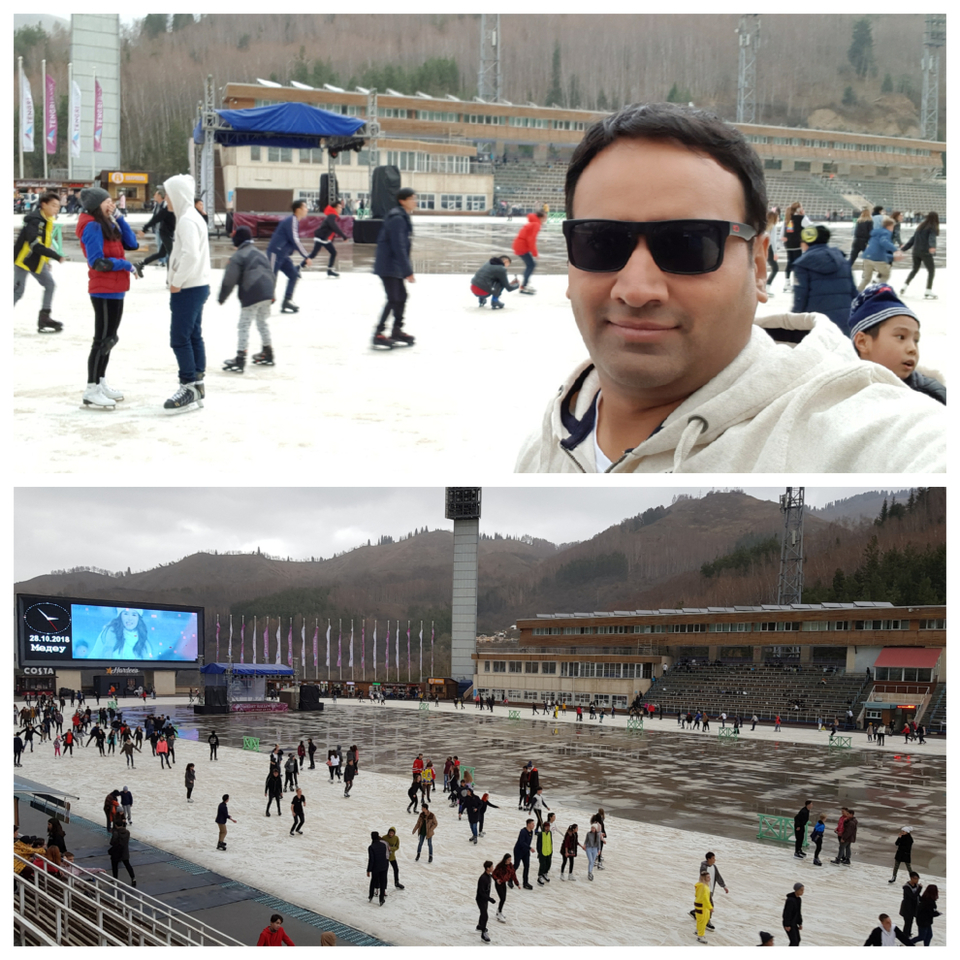 Finally , My recommendations while visiting Almaty:
1) Do check for climate before you leave.
2) The place gets really cold from November to March. If you are travelling from warm places like say Mumbai,Chennai or Colombo, this is a huge factor.
3) Do not carry too much KZT (Kazakhastani Tenge). Carry any global currency like USD,EURO There are many currency exchange spots and the rates are pretty good.
4) you will need a translator at all times. Just google translator wont suffice.
5) The airport is really small, don't expect it to match a Changi or Heathrow. \
6) Places to Visit in Almaty
Panfilov Park
Zenkov Cathdral
Central Mosque
Big Almaty Lake
Charyn Canyon
Kok –Tobe ( if you have kids with you)
Green Bazaar (closed on Mondays)
Shyambulak Ski resort
Loads of pubs.
Junaid Khateeb is an avid traveler alongside being a software trainer and a teacher.
On whatsapp: +919820183864