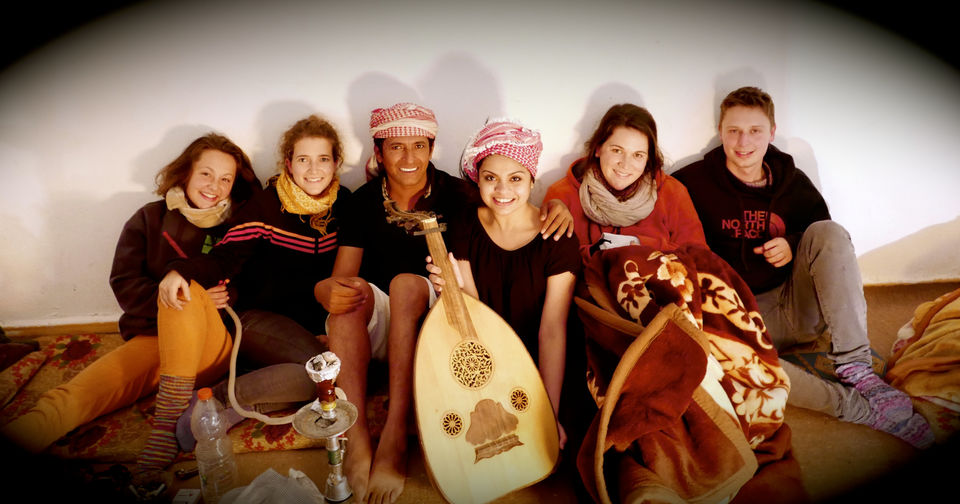 If you have read my post about Petra and Jordan before, then do that first.
Road trip: It was time to go to Petra from the desert of Wadi Rum, Jordan. It is important to know that there are two main highways in Jordan to travel called the King's highway and Desert Highway . Desert highway is a two-way highway and is the main route which leads to Amman from Saudi Arabia and hence can be very busy at some points. But, it is the quickest way to travel (and not scenic at all with only deserts around and gets very boring after sometime to look at). King's highway on the other hand is a real treat to the eyes and even though its very slow as its just an one-way traffic highway, you will definitely not regret taking it. It justifies its name very well.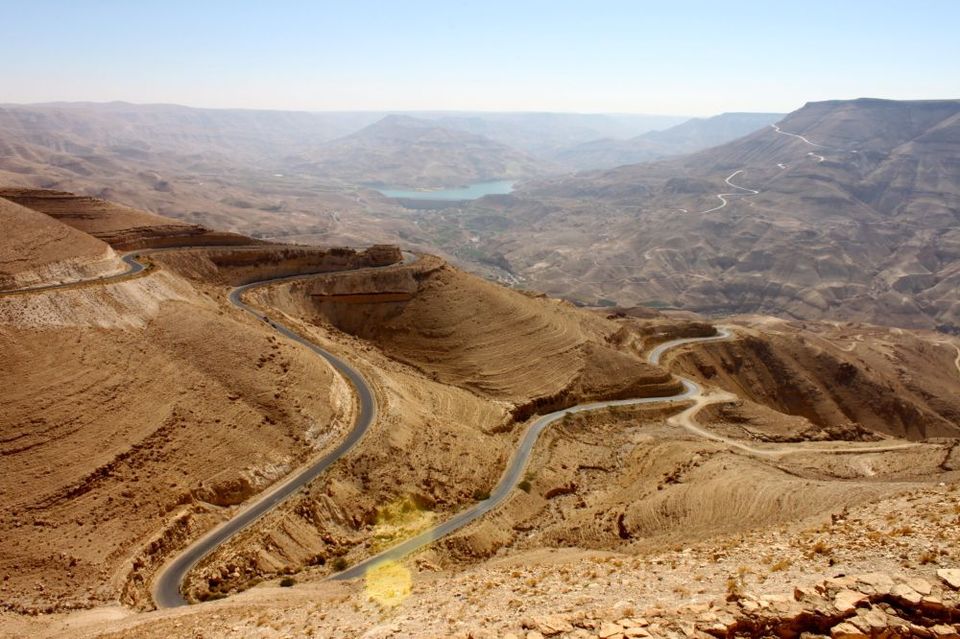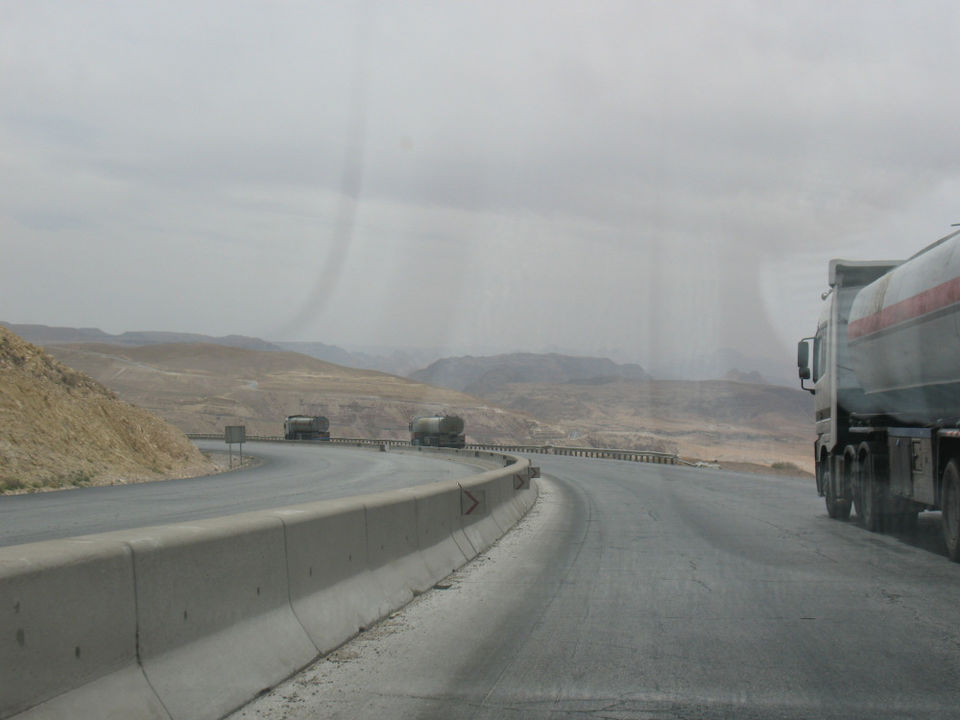 From Wadi Rum to Petra, we first drove in the Desert highway for an hour and then took the King's highway. It was very scenic and goes through the big mountains. We watched the sun go down on our drive towards Petra and it was spectacular!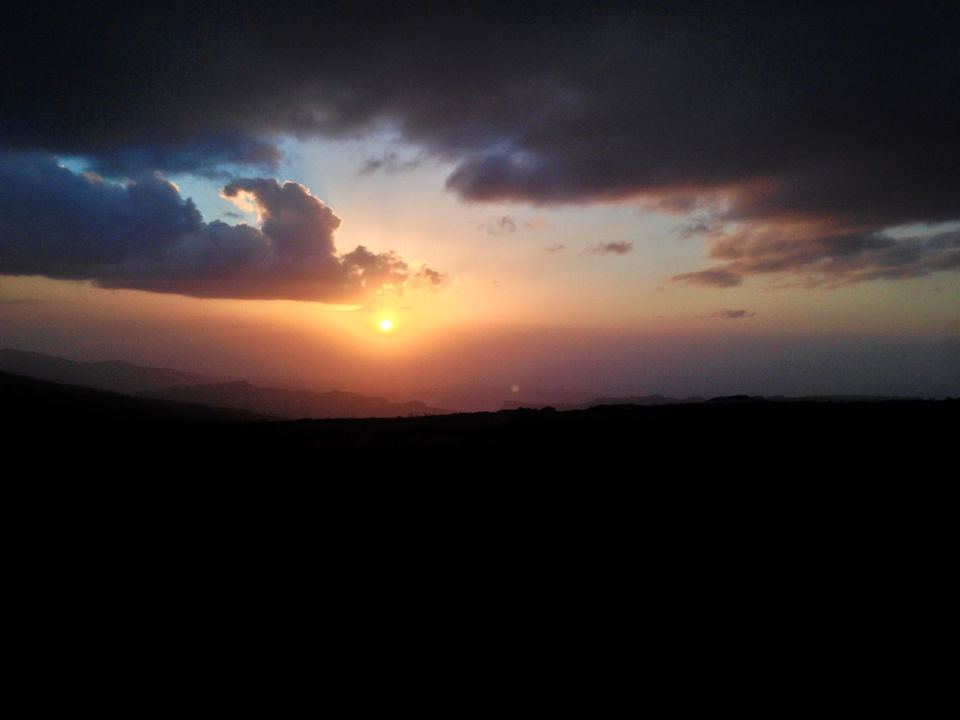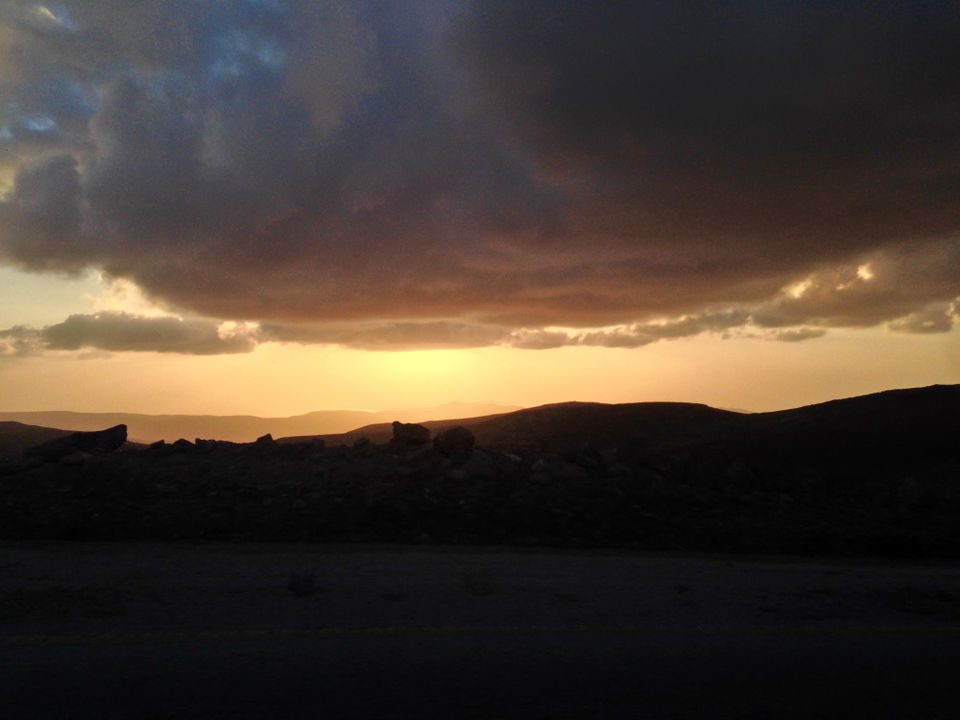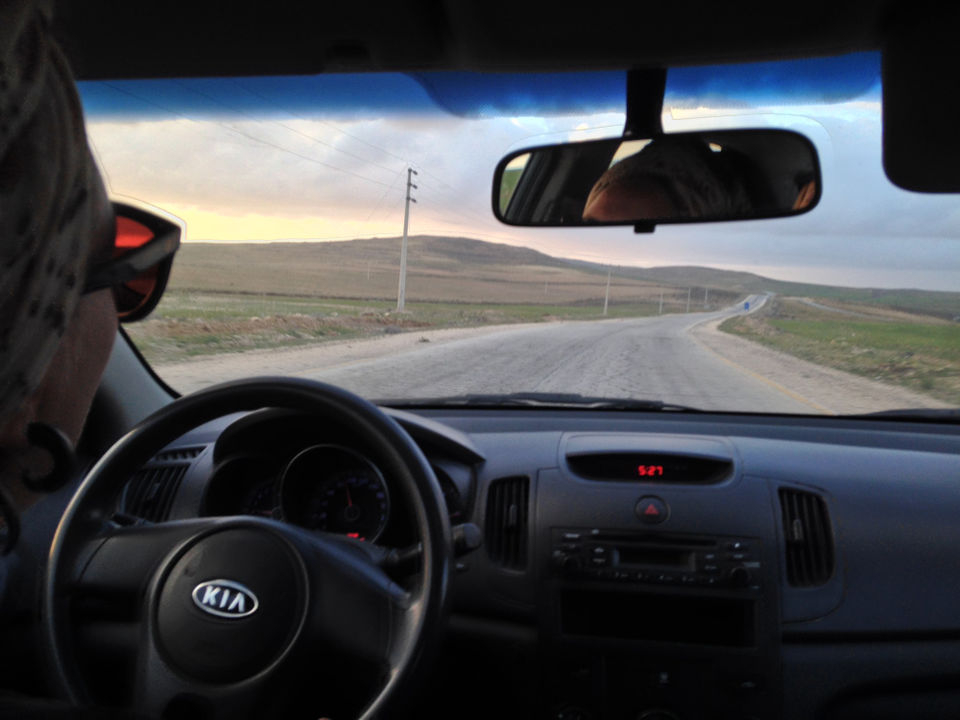 Hitchhiking: The drive took us 3.5 hours in total from Wadi Rum to Petra and we didn't have any layovers in between. It took us 3.5 hours to reach Wadi Musa village which is the closest village (base) for Petra and mostly all the hotels are here. I had to go further to the local Bedouin village of Petra to meet my couchsurfing host. Even though I was very tired, I decided to try my luck at hitch hiking! It wasn't hard at all to get a ride! I just had to wait 5 minutes before a guy picked me up and agreed to drop me at the Bedouin village!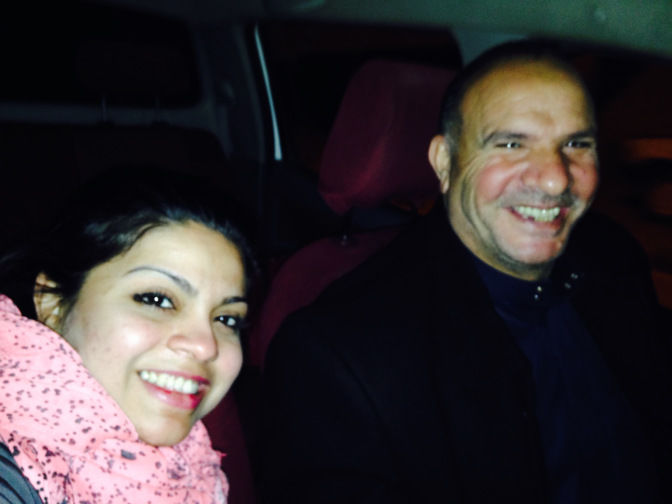 Couchsurfing: I met Ibrahim who was my couchsurfing host in the local Bedouin village at Petra. He was a bedouin himself! He also had 4 German couchsurfers already at his place and the evening turned out very good! I had initially planned to go to "Petra by the night" (it was a Monday), but the weather was too bad with strong and cold winds and hence I dropped the plan! "Petra by the night" is a show which is set up 3 days/week (Monday, Wednesday and Thursday) in which the main attractions of Petra (the Treasury and the Siq) are lit with candles accompanied by live Jordanian music and Jordanian tea. I have read mixed reviews about it and most of the people commented saying it was too touristic and expensive (17 JDs). On a second thought, I was getting enough local experiences already and hence didn't much sense to do it on such a harsh weather (it might get canceled if the weather is too bad)! Ibrahim cooked us local Bedouin dish (Foul ) with pita bread with some Bedouin tea. It was amazing!!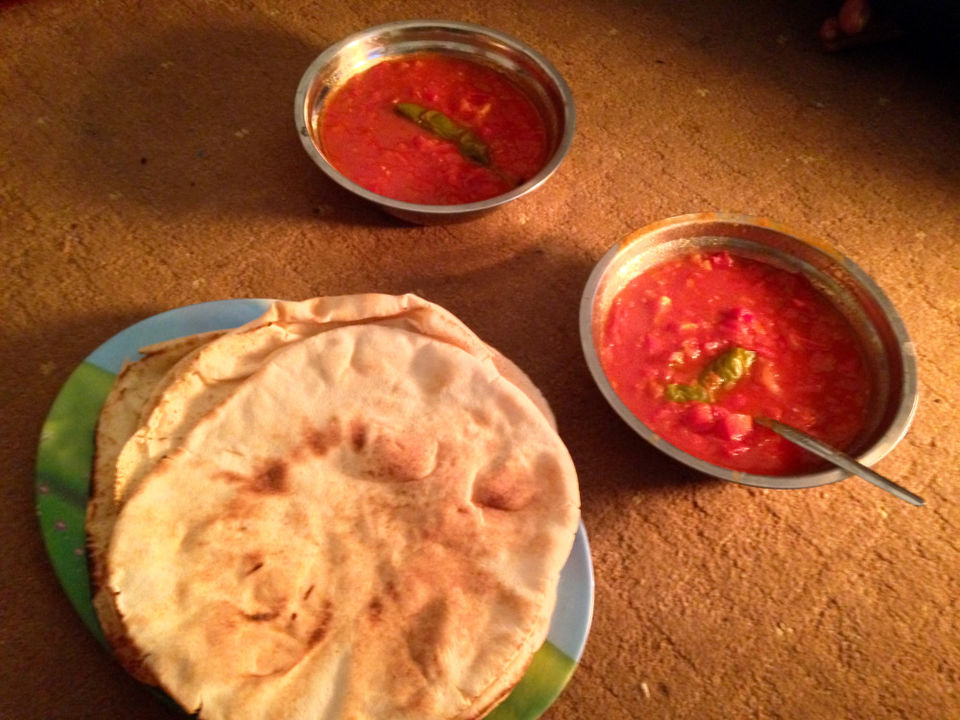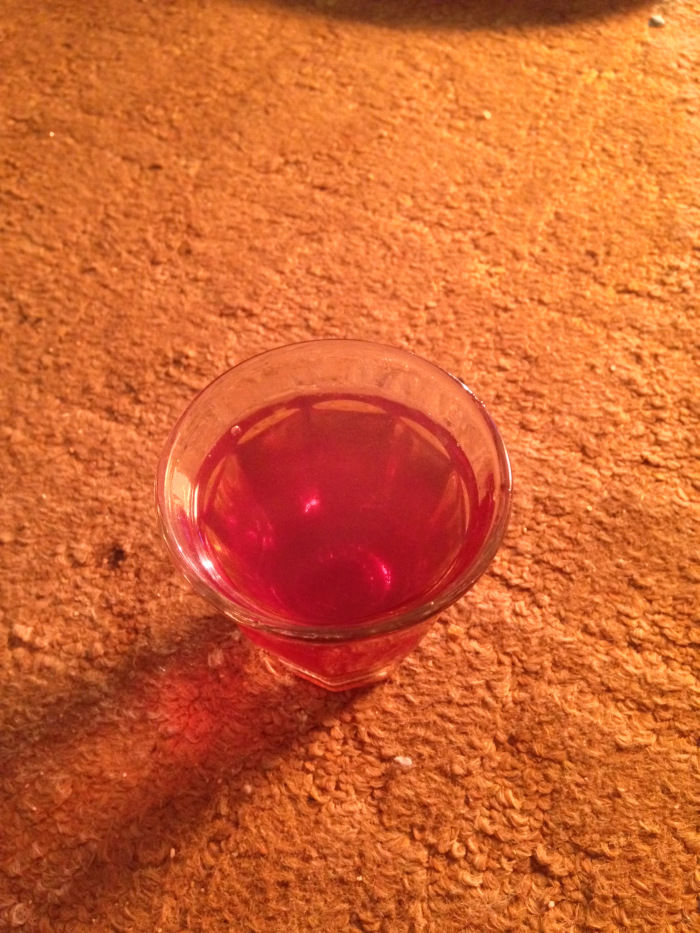 After dinner, Ibrahim played his local Bedouin instruement "lute" for us and also prepared sisha at his place for us! We smoked sisha at his place and I also learned how to play Lute (a bit ;)) from him. Sadly the German couchsurfers were leaving the next morning towards Wadi Rum, but on a good note, Ibrahim promised to take off from work the next day so that he can show me around Petra! I was very very excited about venturing Petra with a Bedouin!????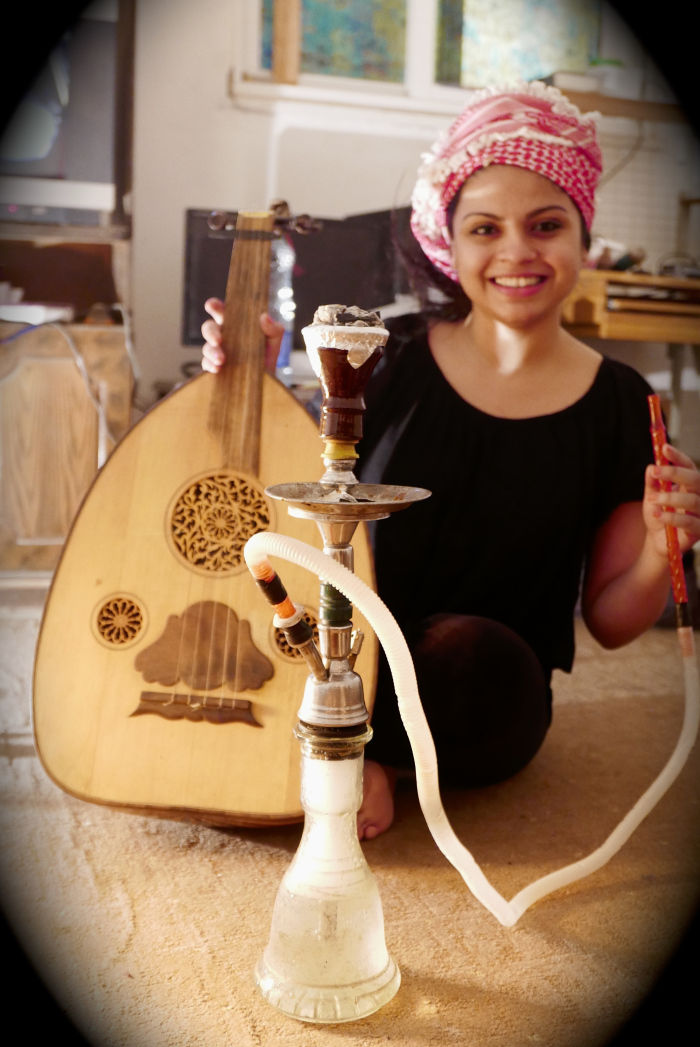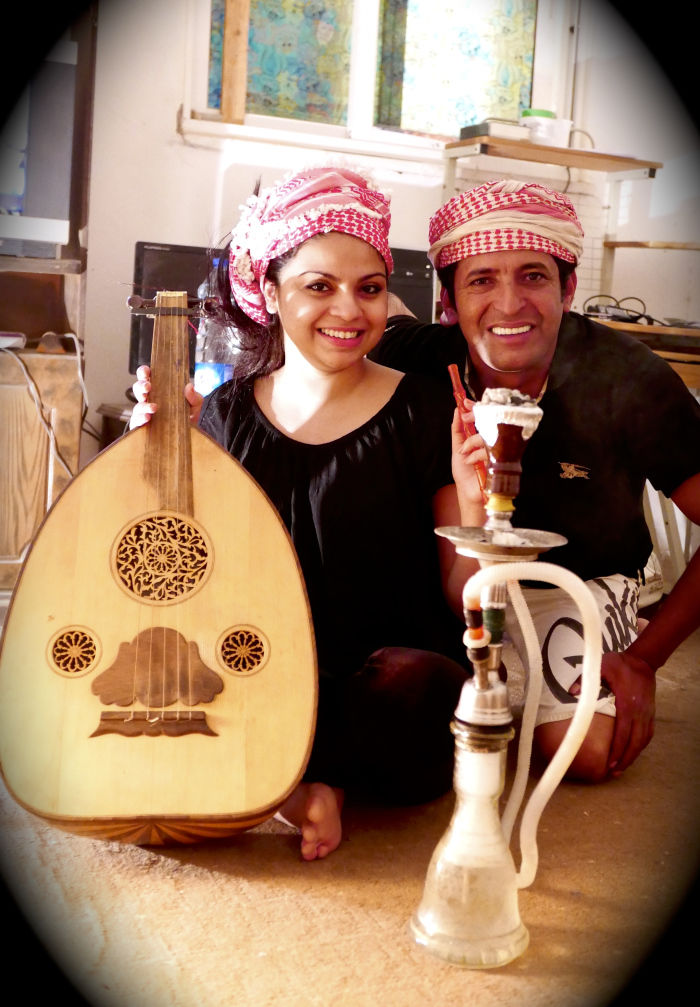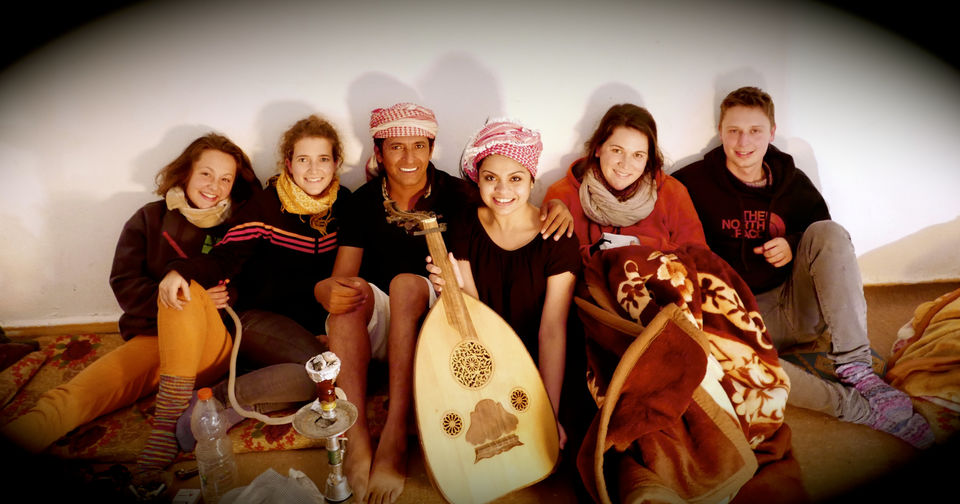 It was almost midnight by the time we finished our musical evening and honestly I was really tired, so were the others! Hence, I went to sleep with the constant excitement of seeing Petra the next day with a local Bedouin and most importantly hiking it off-the-beaten-track!
Want to see Petra like I did? Follow my Tripoto post here.
For more information, check my whole Jordan itinerary here!