Have you ever imagine a sudden trip with a person whom you meet once and after a year you are planning for a three days tour with that same person...Tough right?? yes, I know it is hard to determine But what if you are waiting for this trip for a long time, what should you do? and of course, this question is only for travel lovers... well for me it was Yes :)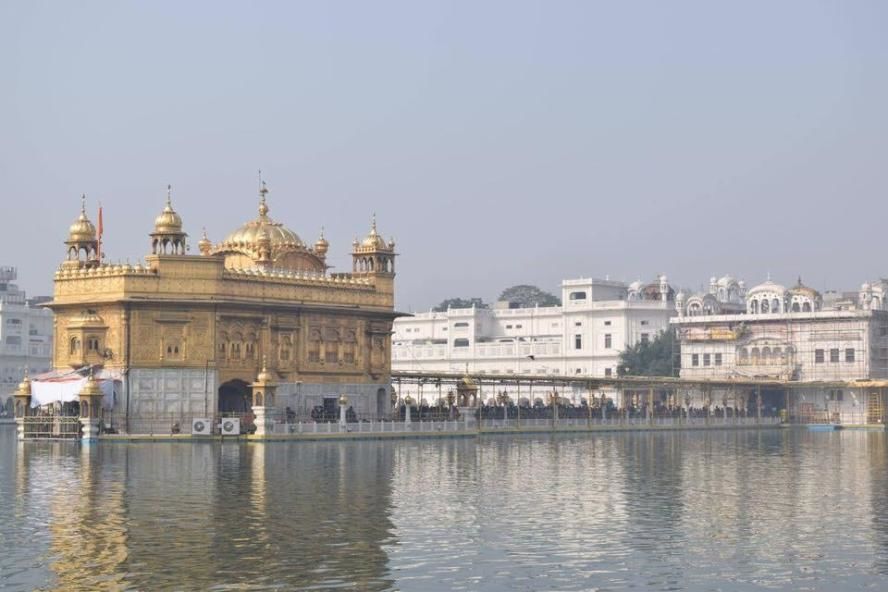 The real purpose of exploring new places
Traveling is not just about traveling, it is all about how you enjoy the time, how do you spend that time with your surroundings, how you enjoy the moment and make yourself happy. I am sure It will give you inner peace, relieves you from all stress.
How to reach Amritsar
We began our journey at 10 to 10.30 pm from the Kashmiri Gate bus stand, Delhi. Before the journey started I remember, that day after my office hour I was waiting for my travel partner at Rajiv Chawk Metro station. We had our dinner at Kashmiri gate metro station. You can get McDonald's, Burger King and many more shops there.
We booked a 2*2 sitter VOLVO bus. The cost was 1000 to 1500 rs for each person. It was very comfortable and it took time 7 to 8 hrs to reach. If you are a train lover then you can also book train tickets to reach there. As I said earlier it was a sudden trip, so we had to book bus tickets. On returning, we were back on the train. We already booked our hotel by online sites such as MMT, OYO, etc with some amazing discount. Our hotel cost was 1800 rs per room and rooms were in very good condition. The location of the hotel was near to the Golden temple.
Places to visit in Amritsar
Mostly Golden Temple / Wagah Border / Jallianwala Bagh
Golden temple is famous for pilgrims of the Sikh community. Temple's dome is capped by 750 kgs of real gold. Sikhs consider the golden temple as a holy site because Guru Granth Saheb Ji placed in the temple. Temple is positioned in the Amritsar City, Punjab state. Northwest India is famous for its architectural beauty and charm. Going to Amritsar was my dream. Though its a pilgrim of Sikh it is open for all religions. In the Golden Temple, you can get a free room to stay, the entry fee is also free. You can keep your travel bag and shoes in the cloakroom for free. You can also have your meal at Langar khana.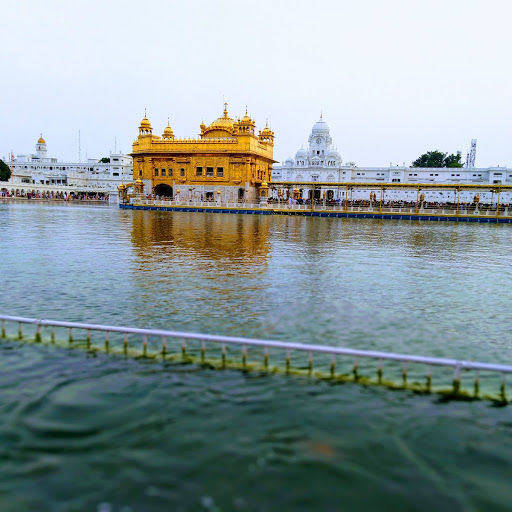 GOLDEN TEMPLE
After taking rest and some food we started exploring Amritsar. I was so delighted to see people with their colorful turbans and its how I felt that yes... finally we are in Punjab. After that, we booked an Ola and headed to the Golden Temple. Every day a large number of people from various places come here for worship. It is very unusual in Kalyug that people do serving others are very gentle, helpful. Wash your hands and feet when you begin the temple and make sure your head should be covered.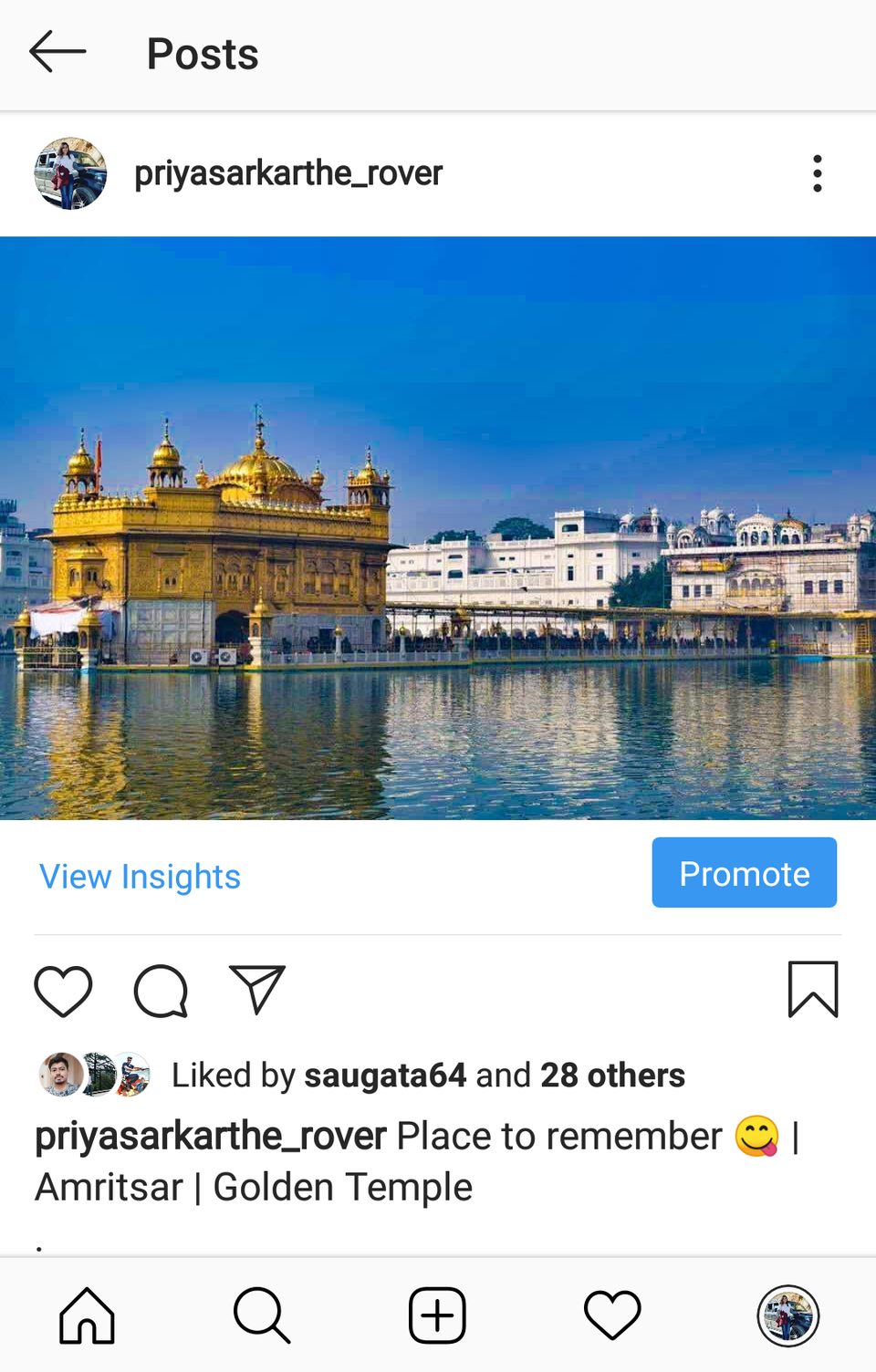 There is a big holy square pool called Amrit Sarovar. It is full of colourfull fish in the middle of the temple area. It was almost 4 pm, standing in a large queue is pathetic. We came out of the temple and sat by the Amrit Sarover, There were a lot of people like us enjoy the night view. You will never get bored to watch the view. My mind was completely blank and wondering what a great scene. I actually cannot express my level of happiness.

WAGAH BORDER /ATTARI BORDER
Wagah Border is also known as the Attari border. It is famous for beating the retreat ceremony. In 1959, the first ceremony was started. The border is closed at night and takes off the national flag of both nations it is done before sunset.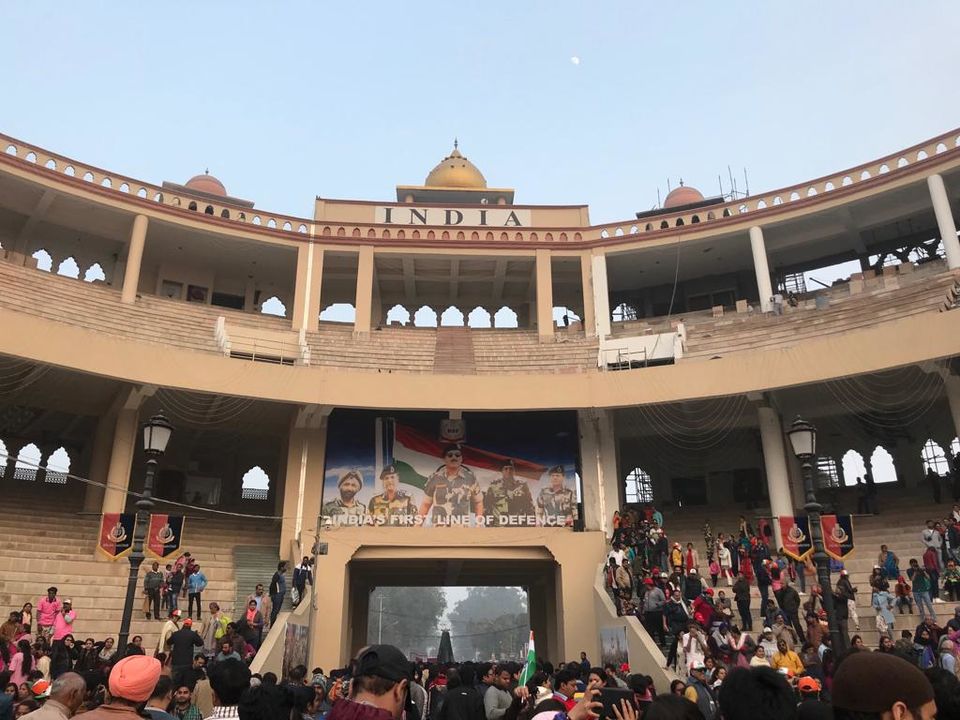 The next day afternoon we headed for Wagah border. We have reached there by an Ola cab. You can easily get cabs and auto or rental cars. We reached there at 3.30 before the ceremony started. We sat in a gallery, it has a huge capacity. India and Pakistan bordar...just wow, huge crowed, lovely moment, awesome experience. The border gate is open from 10 am to 4 pm. In the summer closing time is 4.45 pm.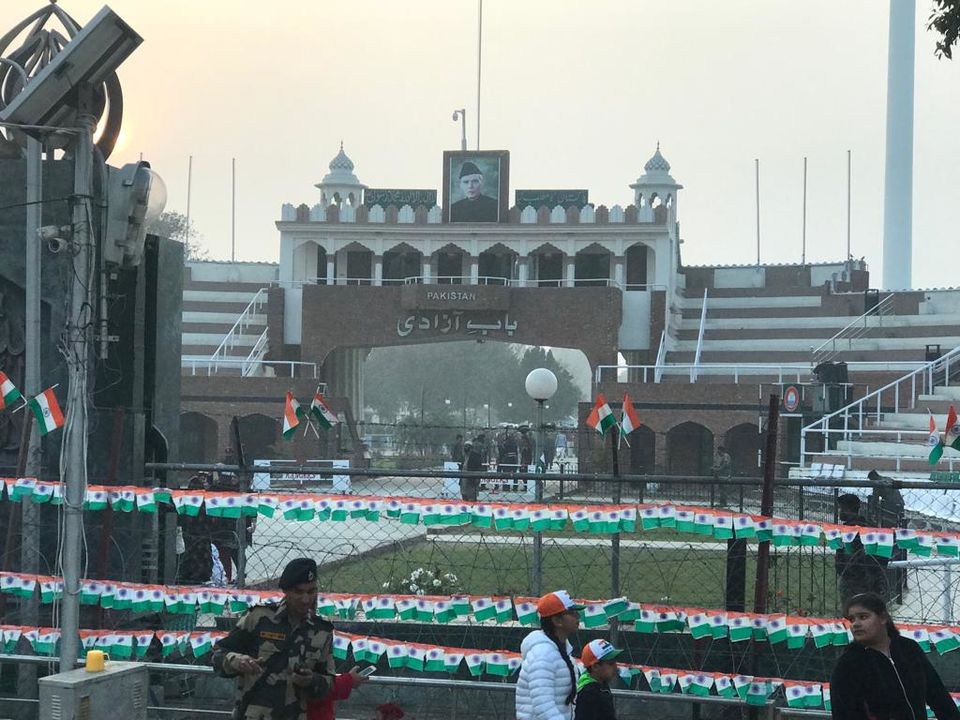 JALLIANWALA BAGH

We all know that Jallianwala Bagh garden is a historical garden located at Golden Temple Road, Amritsar, Punjab. It is the best experience the sacrifices of people gave for our country. In 1919 13th April, Brigadier General ordered the British Indian Army to fire into a crowd of unarmed civilians in Jallianwala Bagh. More than 400 people died including 40 children. It is known as the Jallianwala Bagh Massacre.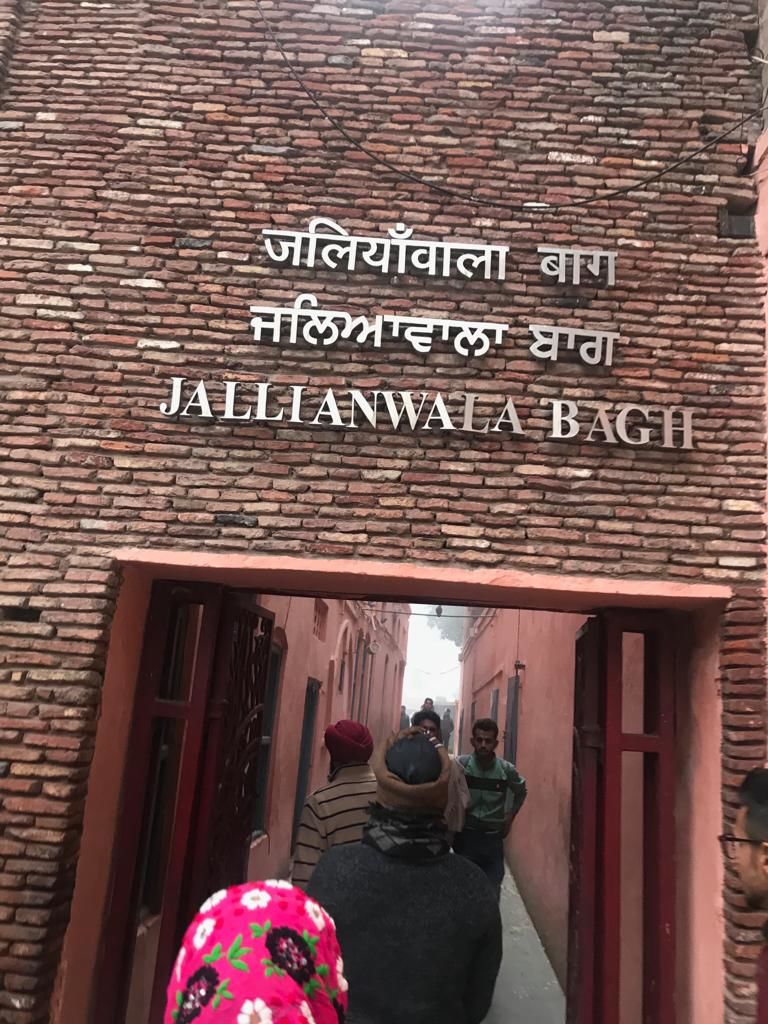 It is a shameful scar on Indian history. As a kid, we read in a history book about this Massacer but trust me you will definitely feel the pain once you come here. Time has passed, but some things never change like the painful scar of this place.
My experience
Besides that, we have enjoyed ourselves a lot. Explored so many unnamed places, foods especially Lassi. We have tried authentic Punjab delicacies like Missi roti, Butter Chicken, different types of parathas. It was a great time altogether. Yes, one more thing I want to share with you, the people of Amritsar are very friendly and helpful. Fortunately, we met a cab driver, he was very friendly and the best part is he happened to be Kolkata and speaks Bengali very well. We were amazed to see and also felt happy because I am also Bengali. After that, we came to know he born and brought up in Kolkata.
So this is the three days travel story of Amritsar and I hope you like it. Also, share it with your friends :)