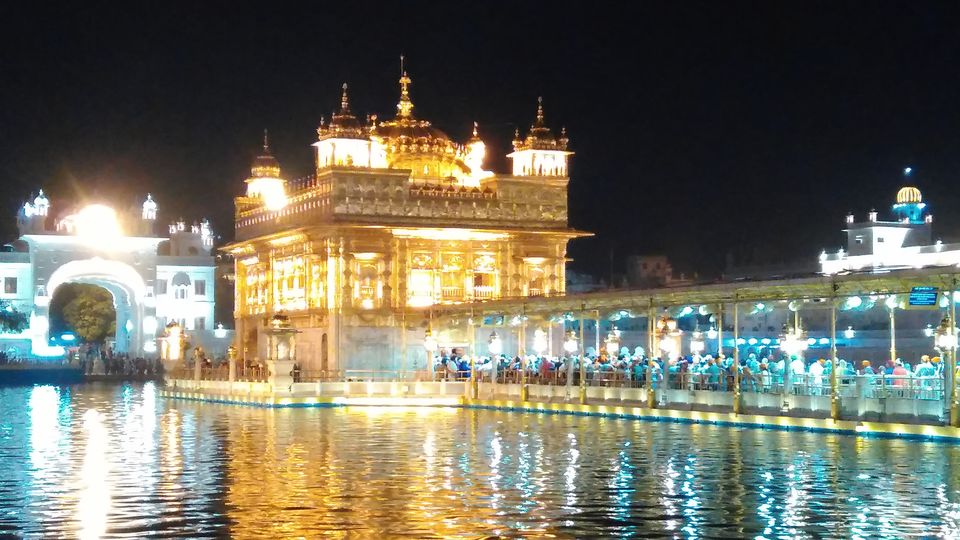 Exploring North... Amritsar (Punjab), Delhi & Jaipur.
Full Video of Amritsar Tour uploaded on my YouTube Channel.
https://youtu.be/5mQWgjGC56Y
"End of the month of May we friends decided that we will go somewhere for a long trip. So, we decided that we will go to North side and will explore some places in Amritsar (Punjab), Delhi and Jaipur. Initially we decided to take out our bikes. But later we got only one week to travel and cover these places. So, the mode of travel was flight & train."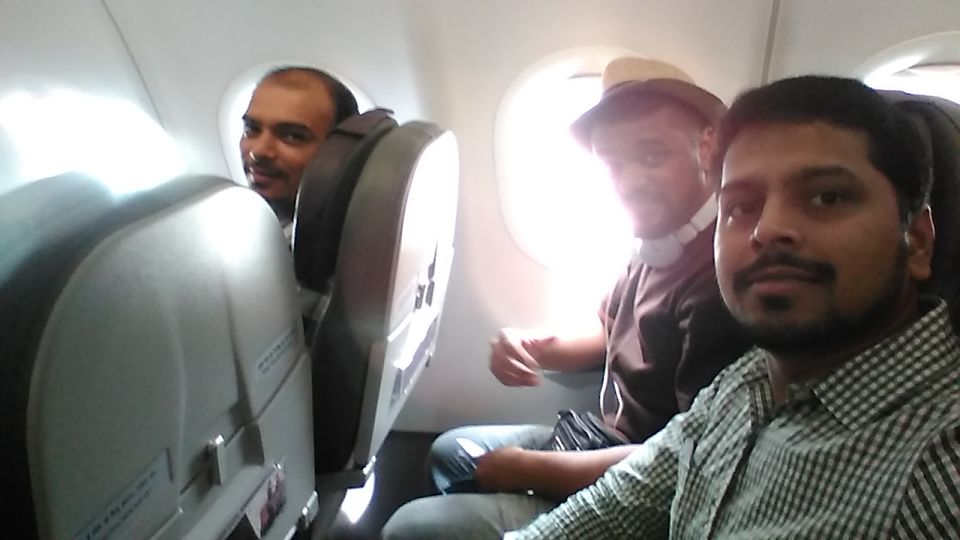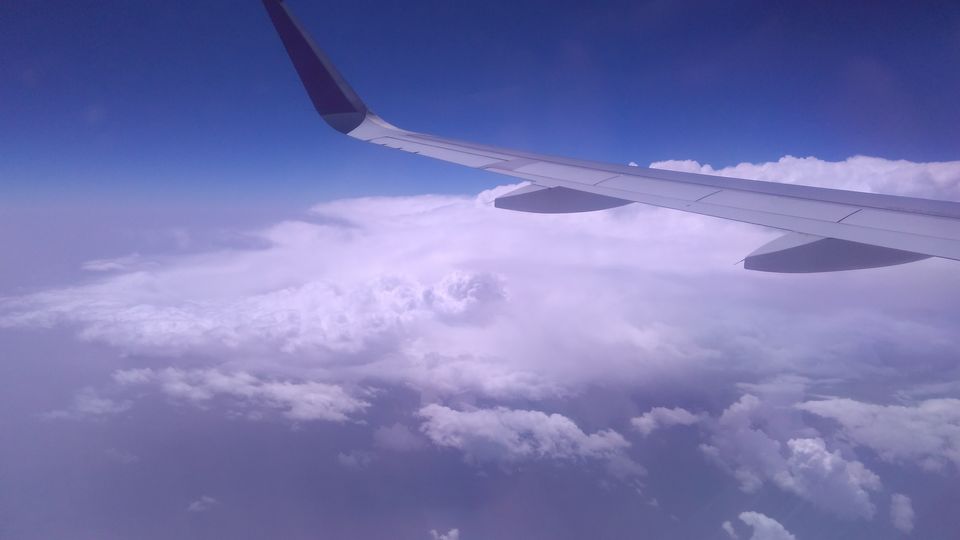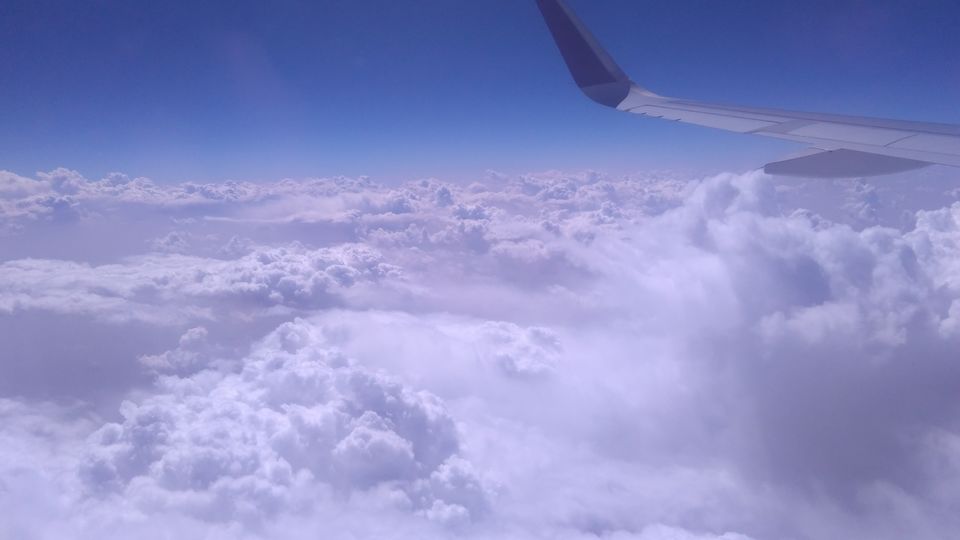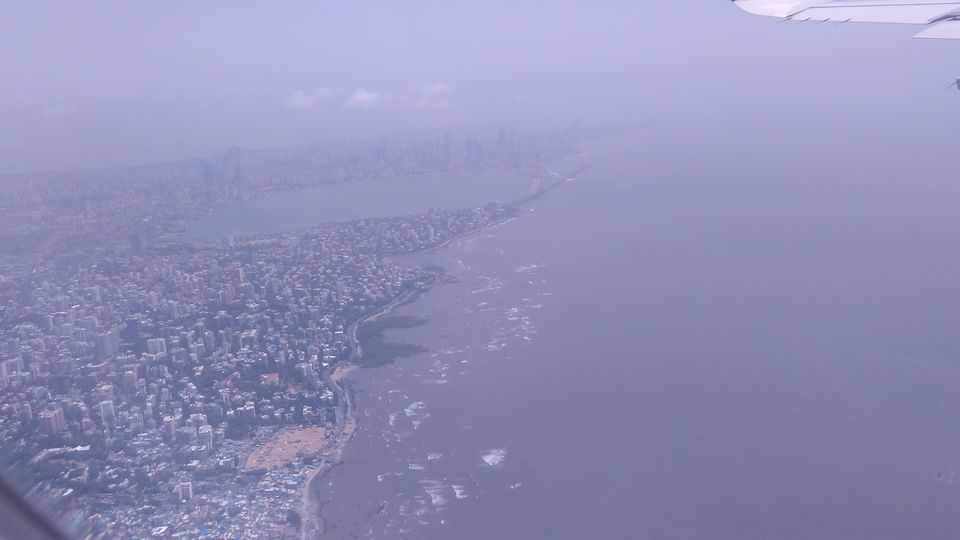 Golden Temple (Amritsar, Punjab)
"Our first destination was Golden Temple in Amritsar. We started our journey on 25th of May. The flight time was 1pm. We booked our Vistara flight 2 months in advance. On 25th morning we booked Ola cab and we reached mumbai international airport on time. The flight was half an hour delay. So, we spend some time at airport and clicked few pics and search some hotels on Google in Amritsar near golden temple. We found that there are many hotels in Amritsar near golden temple. So, we did not booked online and decided that we will directly go there and book some good hotel. Mumbai international airport is one of the eye catching place. So, you will never stop yourself to clicking the photos over there.
We flew from Mumbai @ 1:30. Yes, the flight was not too delay. Since, it was a month of May, we got a chance to see amezing view from plane. Had a welcome drink then lunch and a coffee. The food was good. We landed in Amritsar airport at 3:30pm. And hired a cab for Golden Temple. It was a 45°cc and we were actually feeling that. There is no sweating as well. Not at all like mumbai. There is a cab service on Amritsar airport (negotiate well before taking cab). The cab driver advice us to negotiate with hotel management and you will get a good hotel at low cost. He was like- "Bhav karo, hotel wale ko nanga kar do. Acche rate me mil jayega hotel. Bahut se hotel hai". We did the same and got a nice hotel with specious rooms at low cost. There are some hotels which run by Trusts. But we need to booked in advance atleast a month before.
After taking some rest in hotel, we hangout in market near golden temple. We planned to go in Jallianwala bagh but it closed in evening. We had some food and went in golden temple and decided that we will go in Jallianwala bagh in next morning. Jallianwala bagh and golden temple is nearby. Hardly, 5-8 min. Golden temple looks very beautiful in evening or night time. Since, it was a May month, vacation time, there was a rush in golden temple. We clicked many pictures there and enjoyed that evening. It was too late so we had our dinner in Langar in Temple. Had big glass lassi out side temple and back to the hotels. There are many hotels, a cloth shope, and many more. You can spend a good time in that market."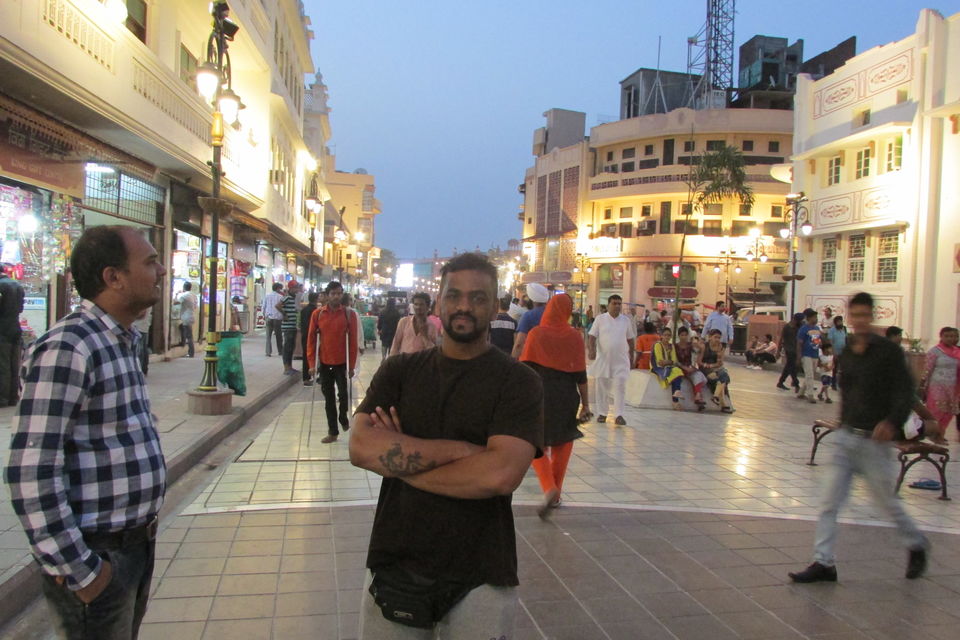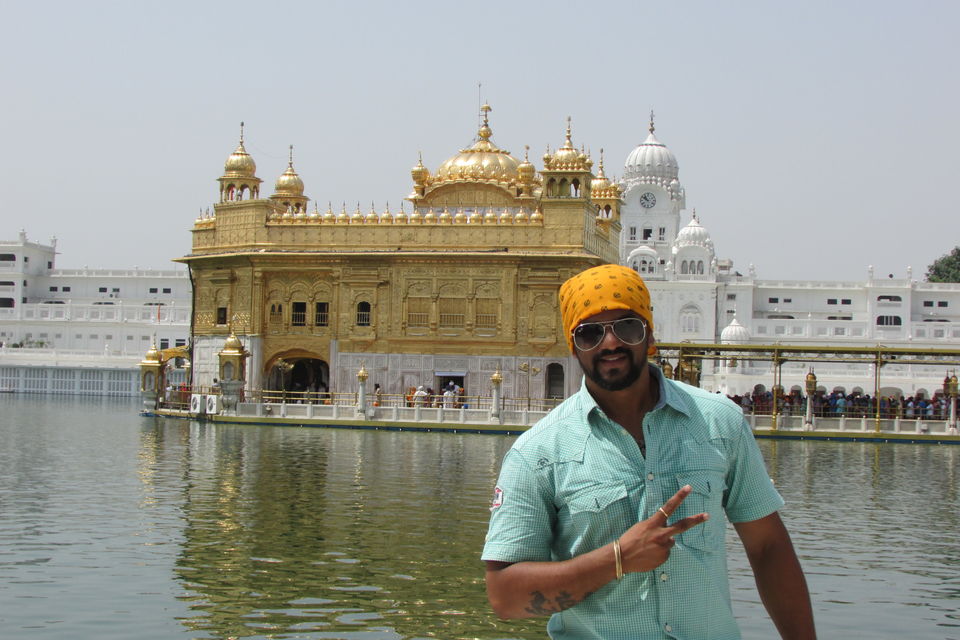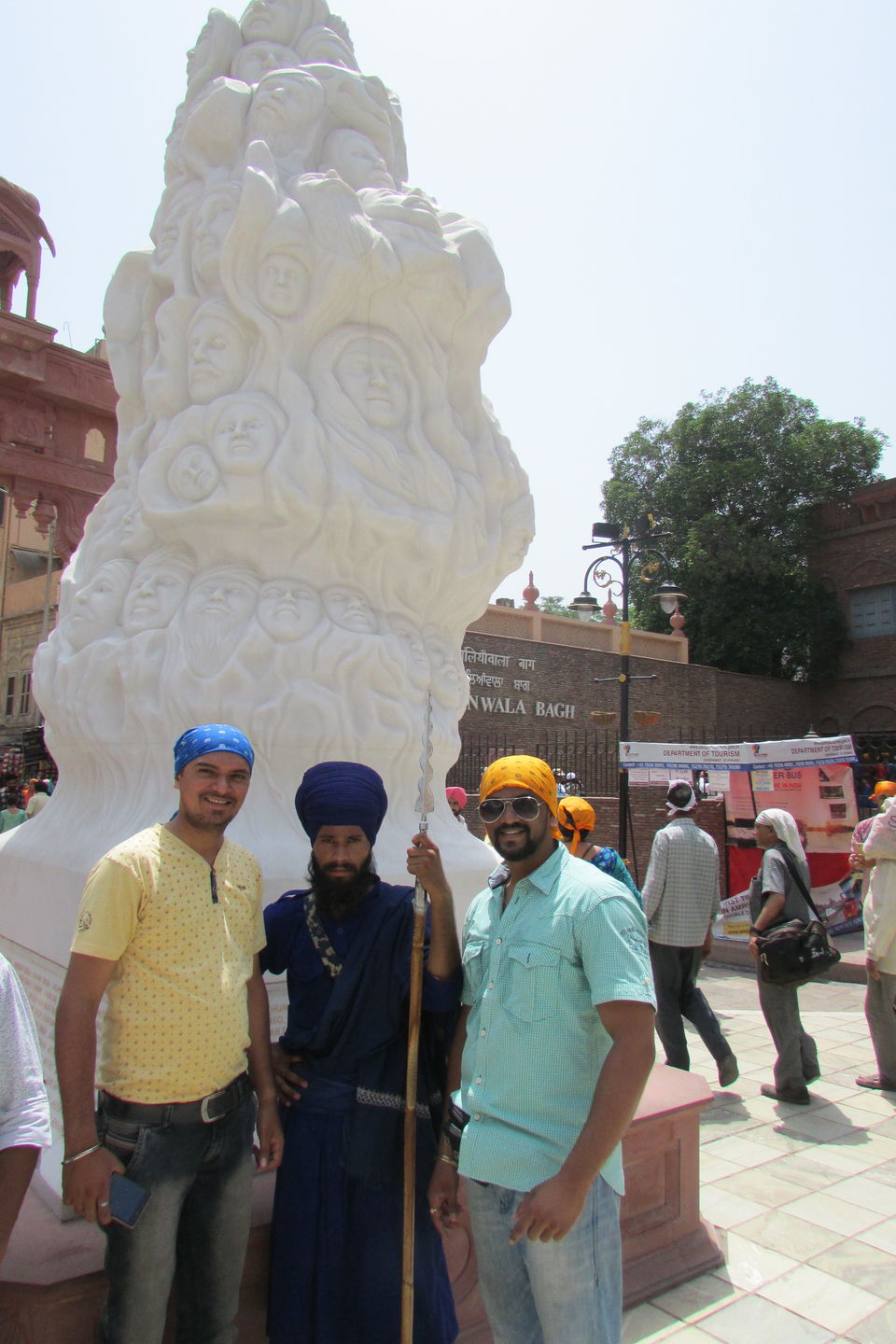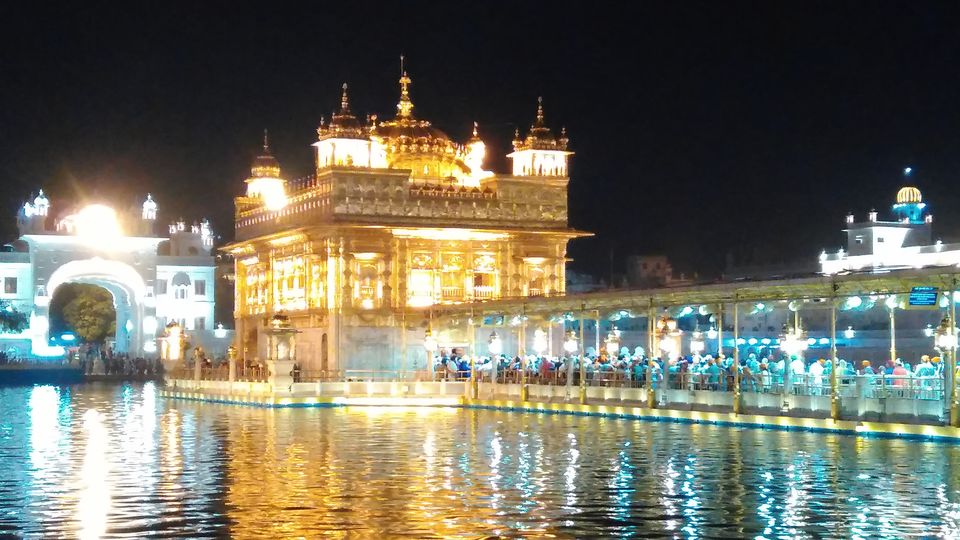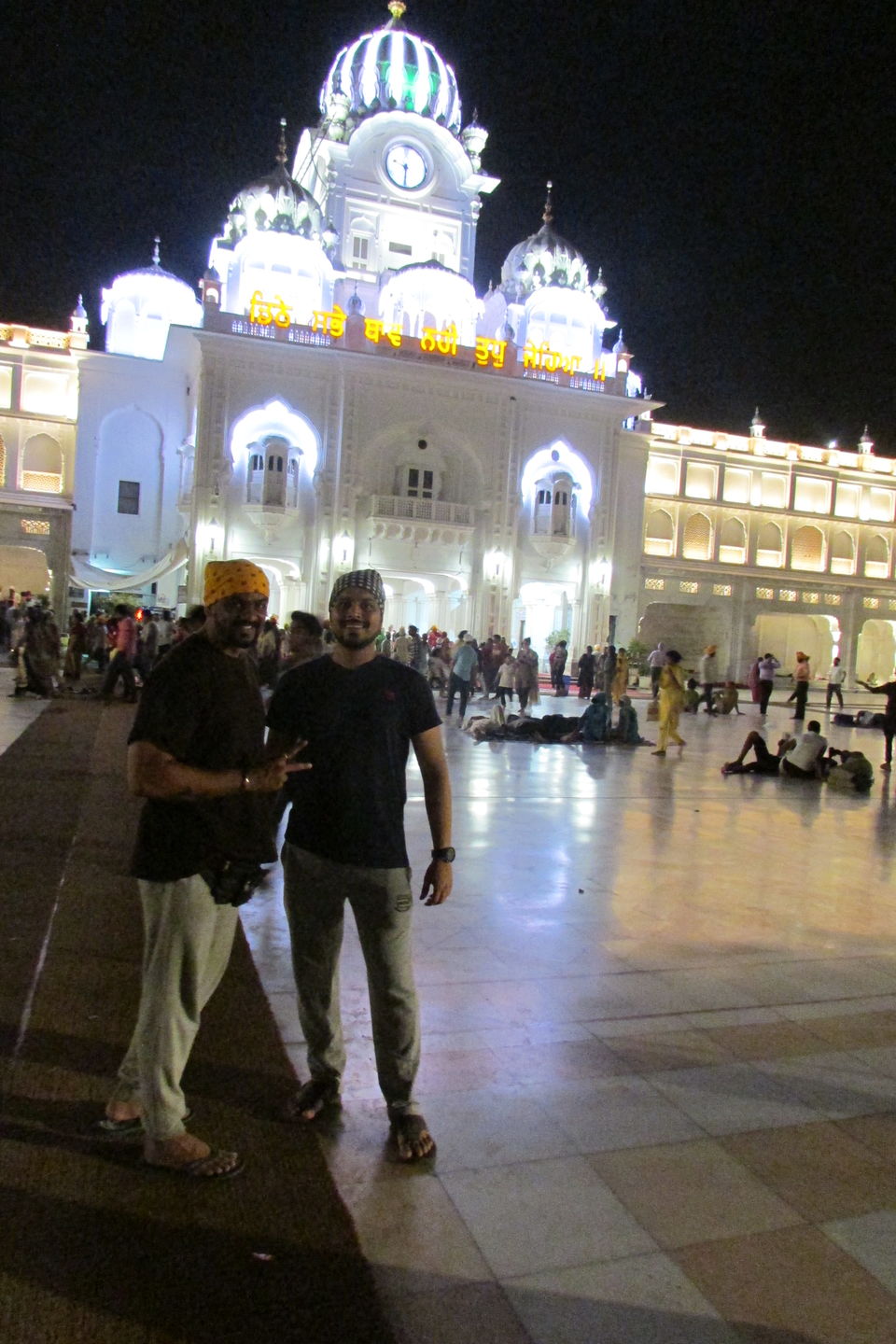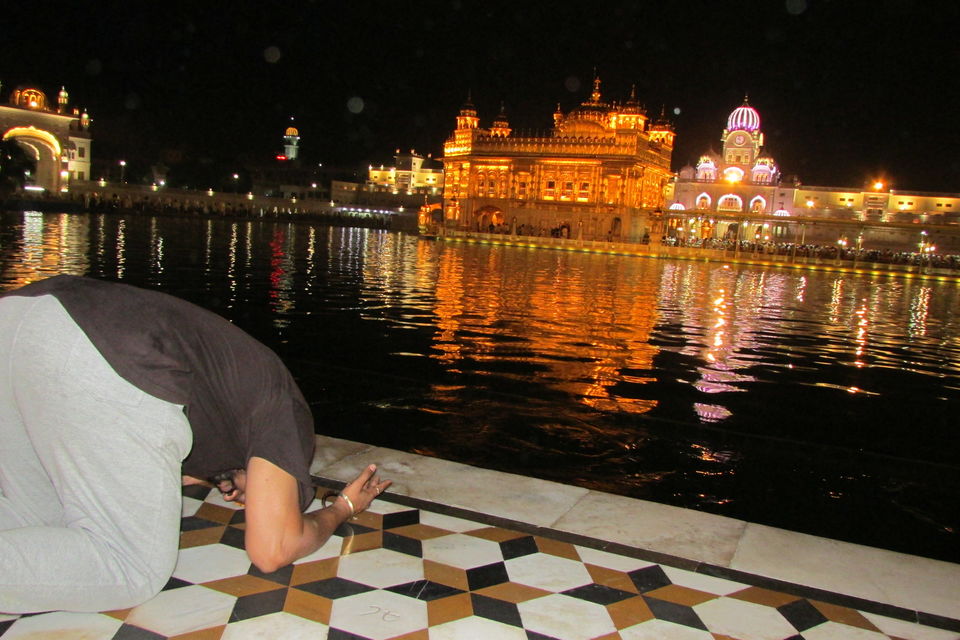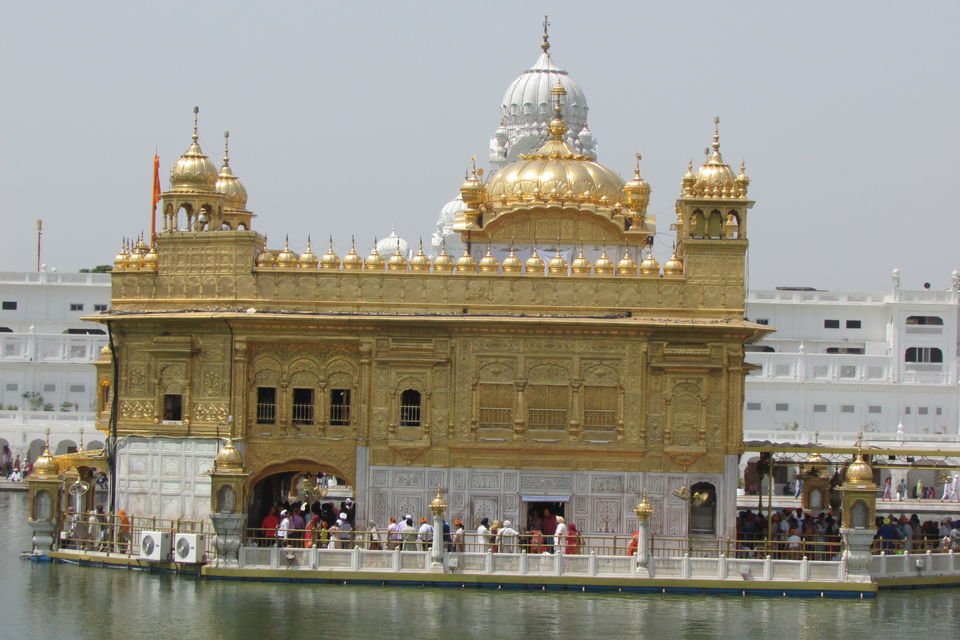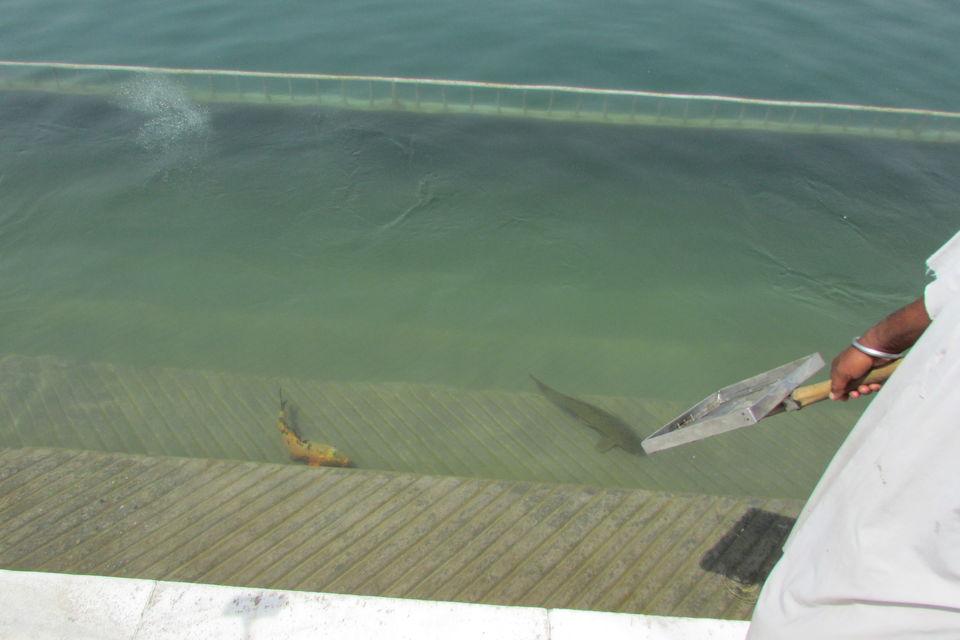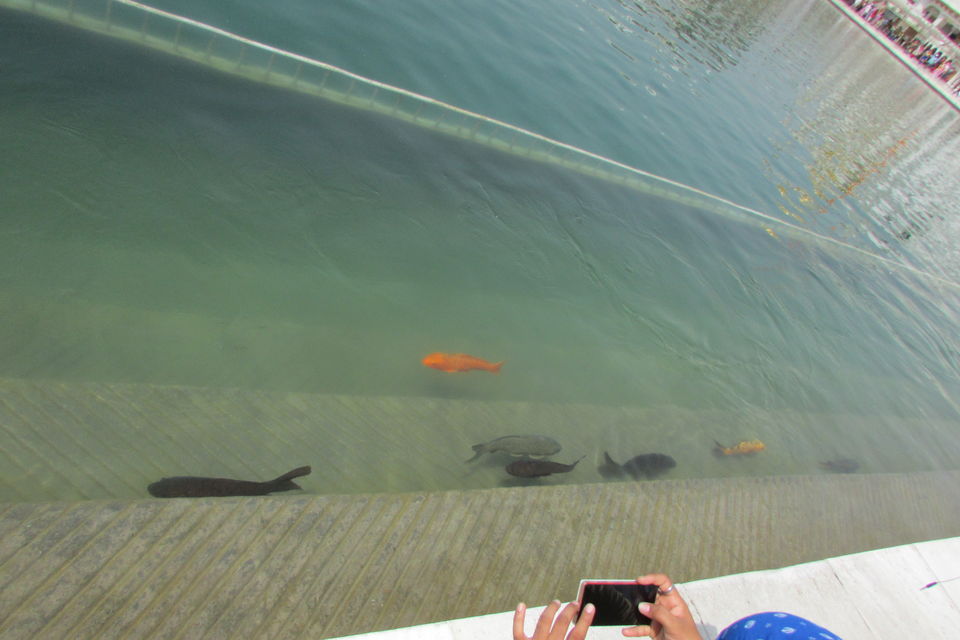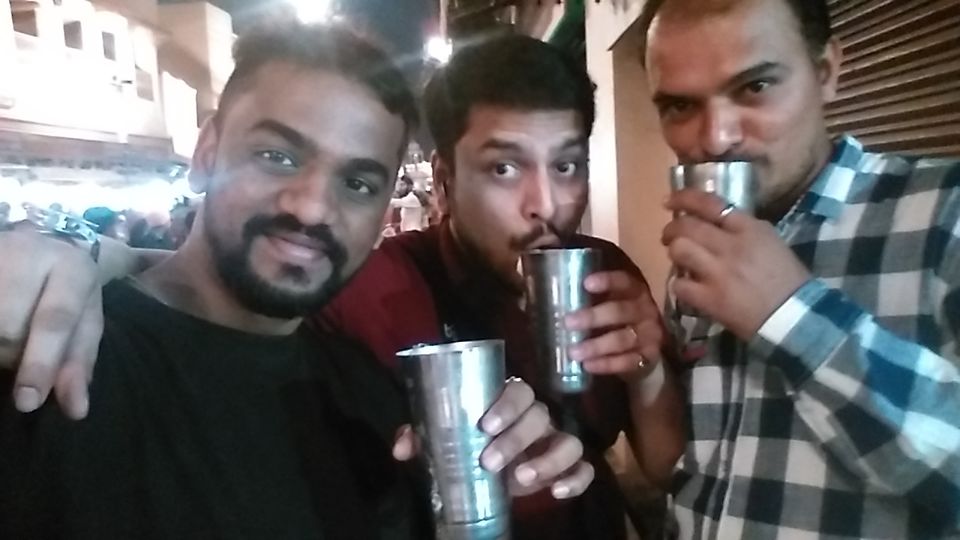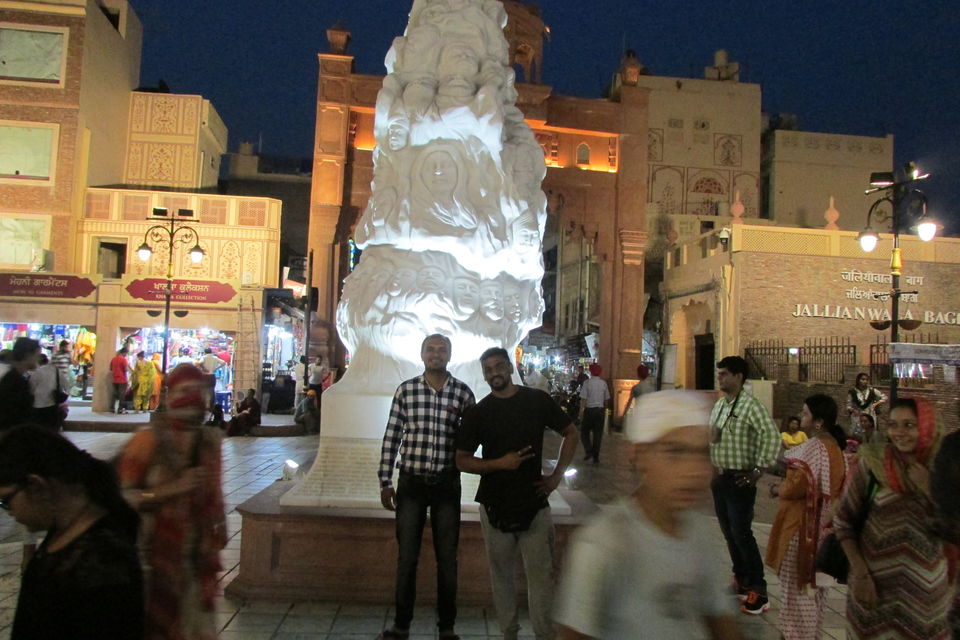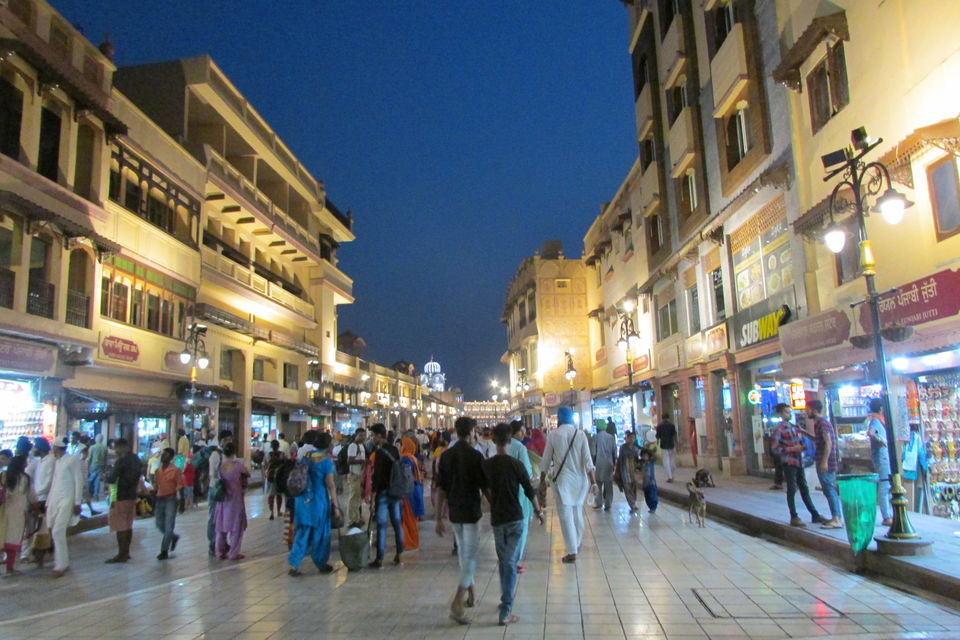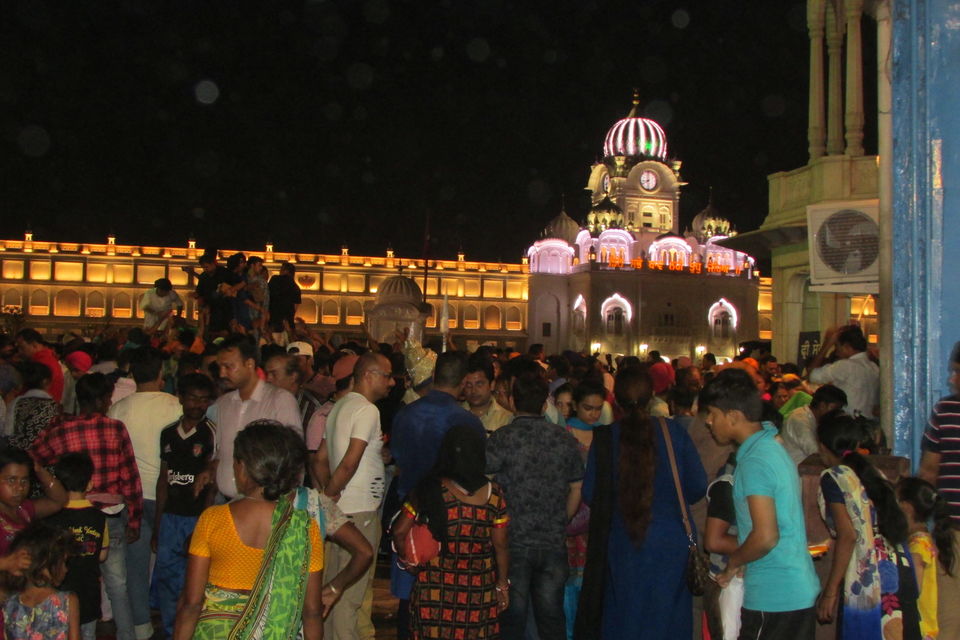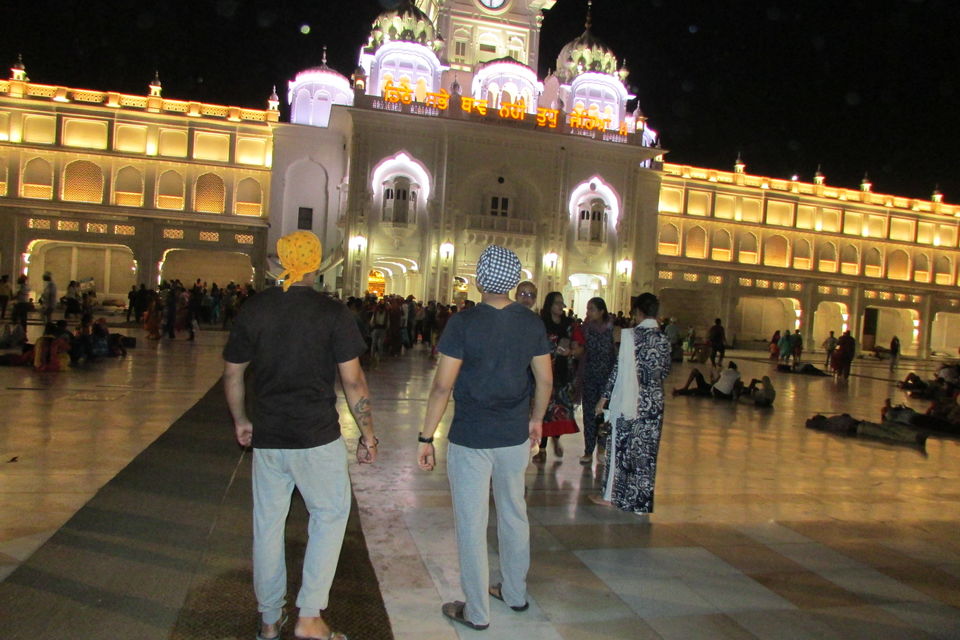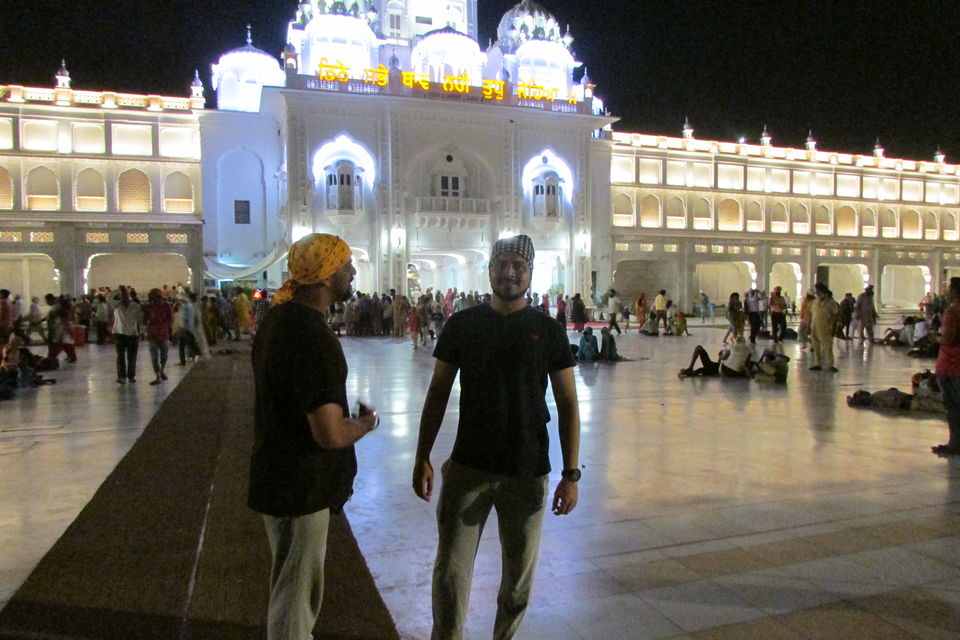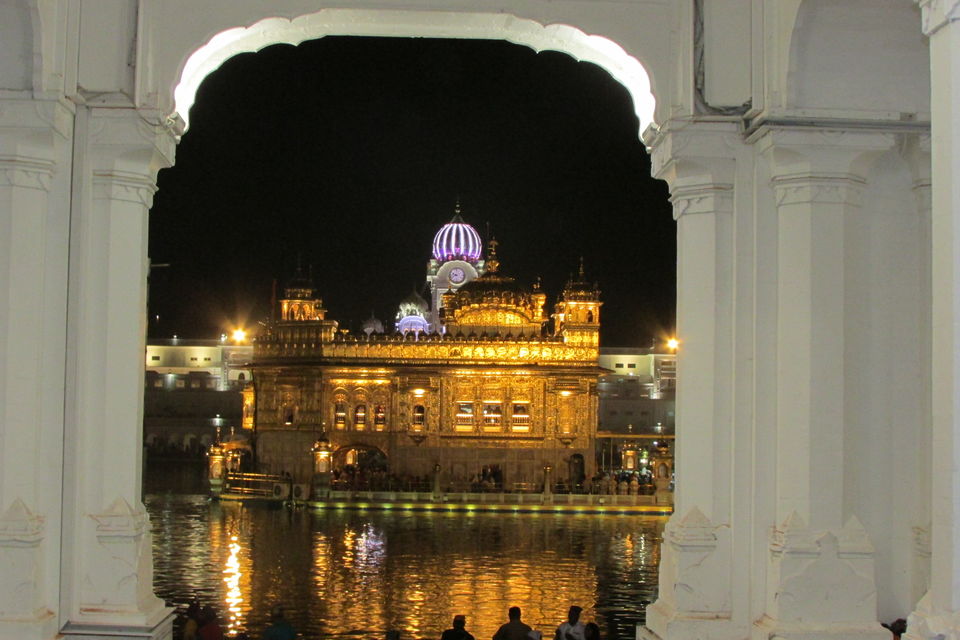 Jallianwala bagh
"Next day Morning we had breakfast and went in Jallianwala bagh. The place is maintained very well. As we all know in history, to enter in this bagh there is only one small entry. And that is the only exit and no other exit. They have marked that point as well from where British started firing on indians. There is one wall where the bullet mark is still there. They have highlighted that marks. Shahidi kuwa- where ppl jumped into it to save their life. Approx 120 Indians dead bodies found there after firing. There are few grass made statues of soldiers who was firing. I do not have photo of that but you can see all above things in my YouTube video. To be frankly, when i entered into that bagh it was look like picnic spot. Kids are playing, everyone taking photos having fun. People seating together and eating food etc etc. But over all Jallianwala bagh mentained very well."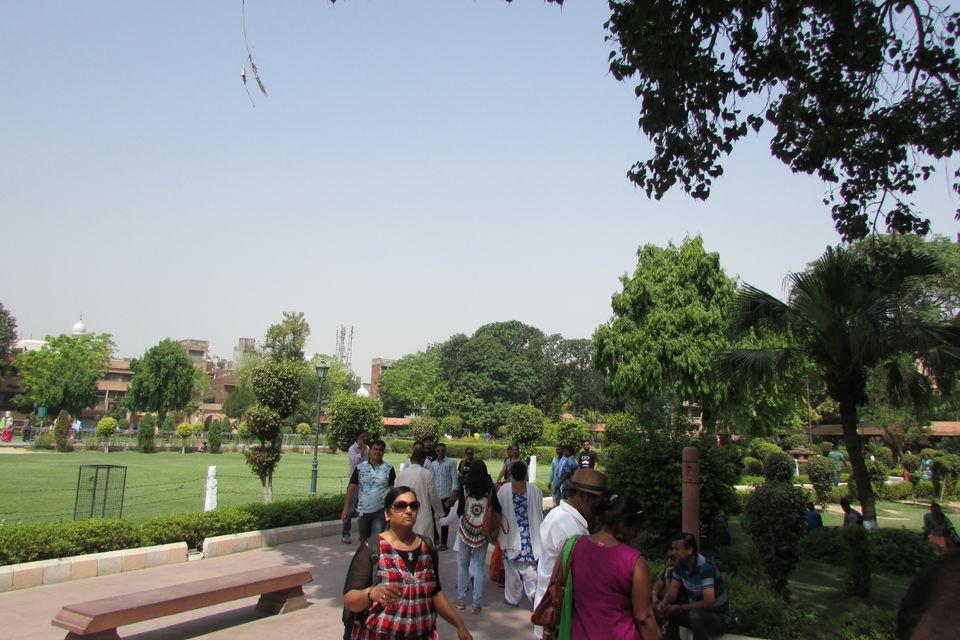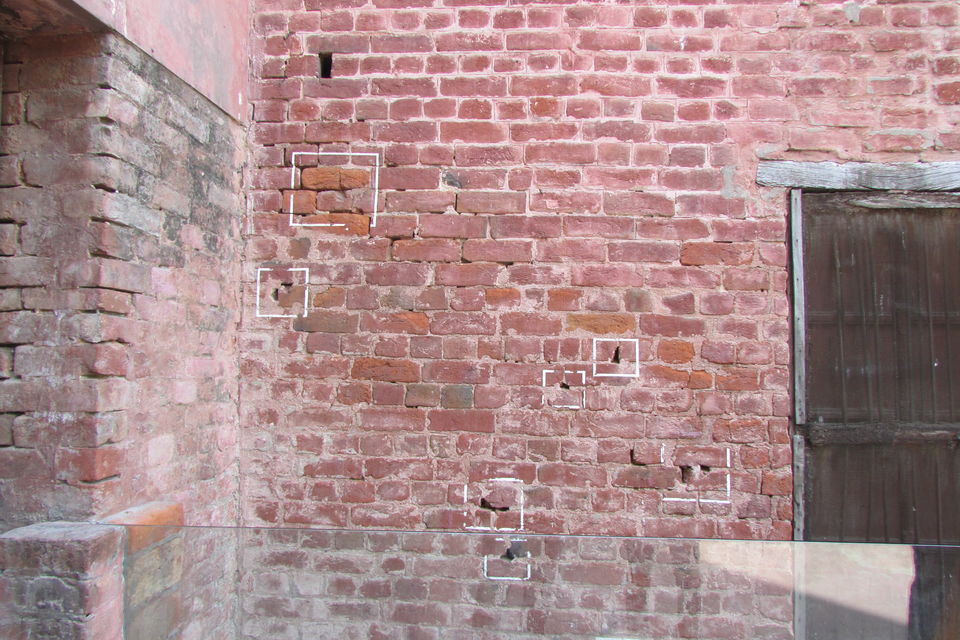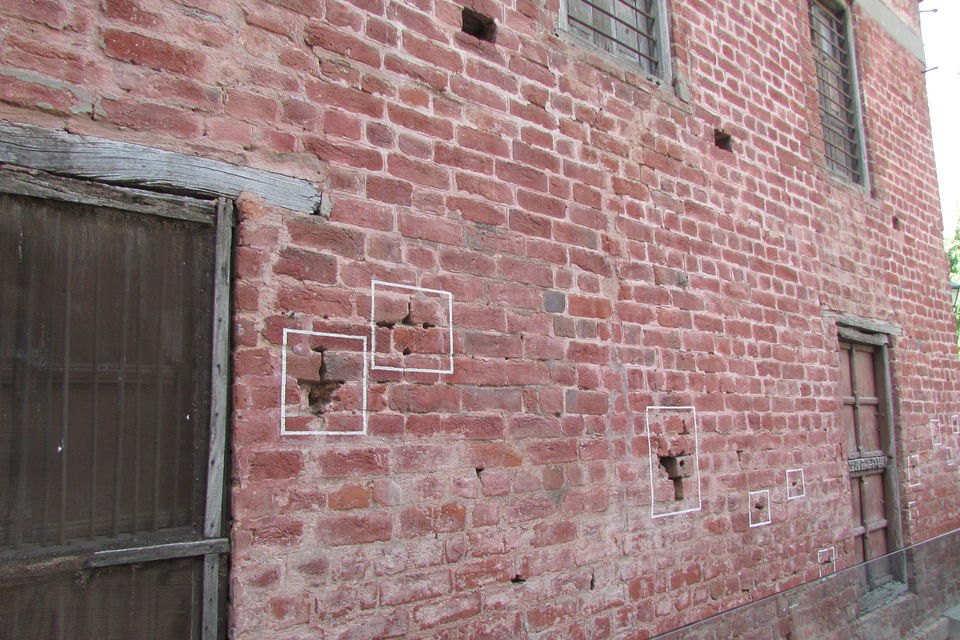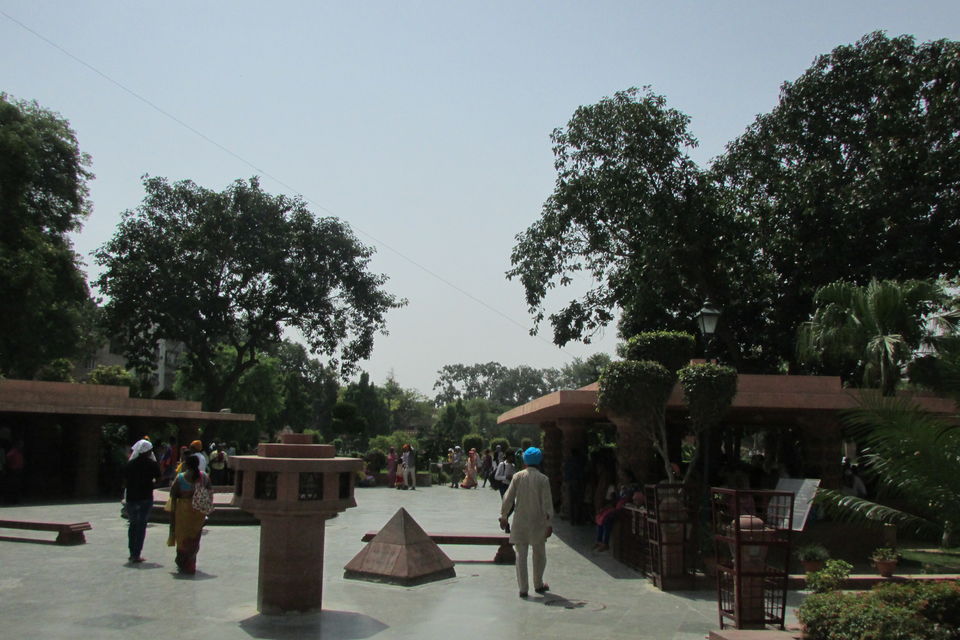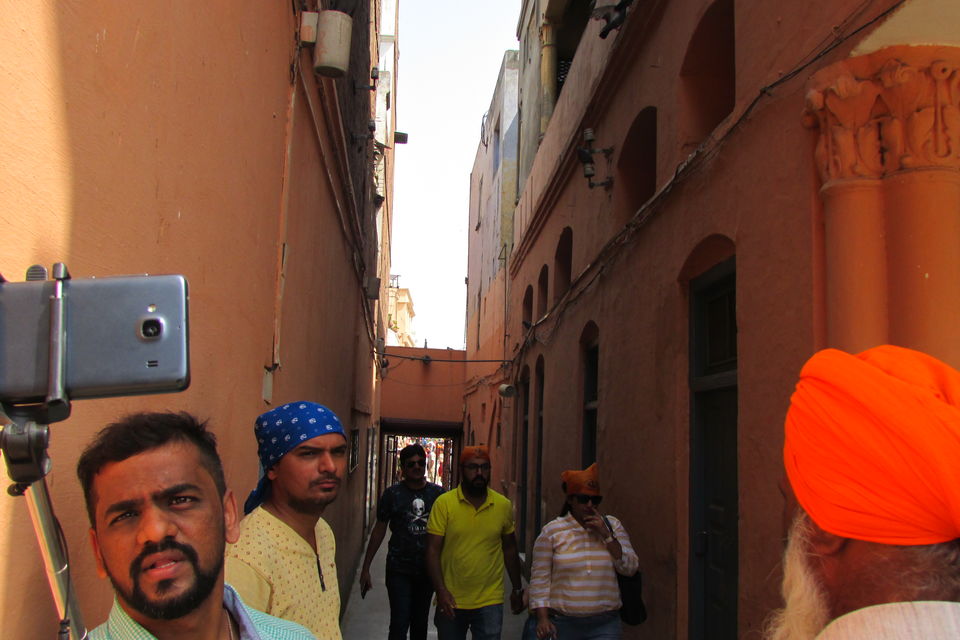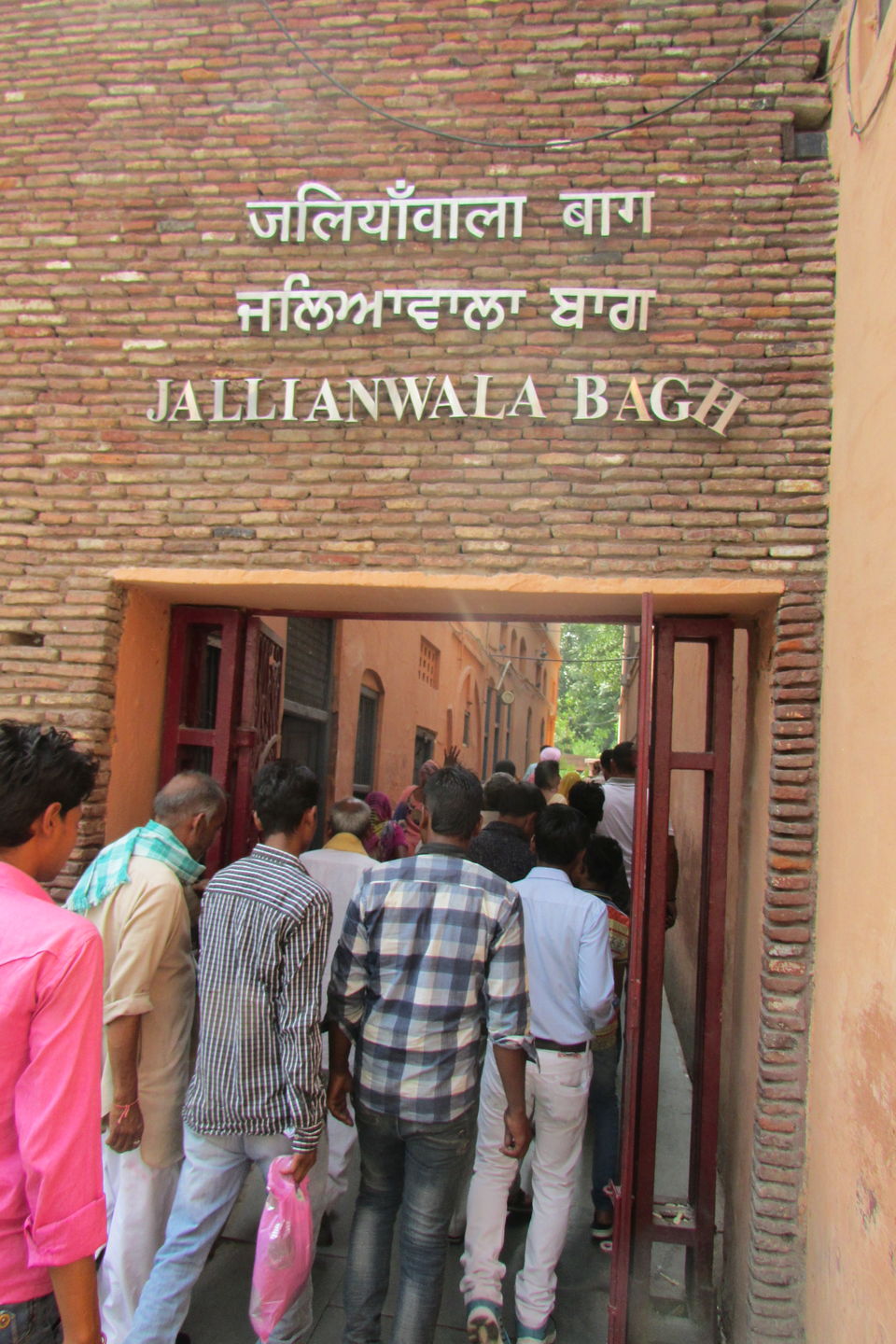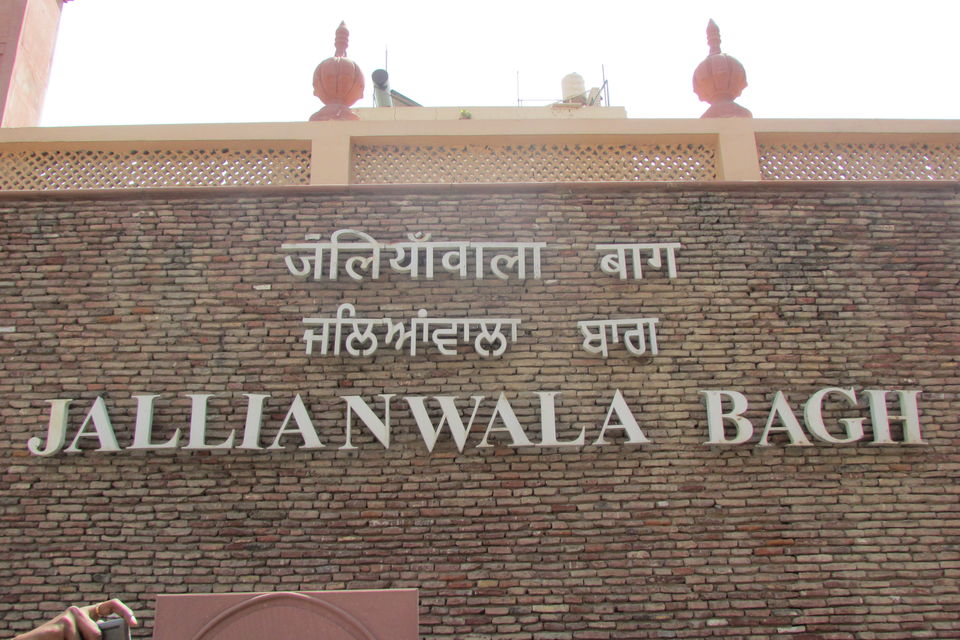 Wagah Border
"We all were very exited to visit Wagah border, India- pak border. Once we done with Jallianwala bagh. We again had one big glass lassi and went to Wagah border. We hired one cab @ 900/- for wagah border. (Return journey 900/-). Again, you need to negotiate for charges. It takes 40-45 min to reach wagah border from golden temple. Our driver was very friendly and gave us lot of information about wagah border. We had our lunch in balle balle dhaba which was on the way to Wagah border. We reached wagah border @ 2pm. And we were feeling hot like a hell. Every day there is marching program. Normally it starts @ 6pm. And program ends @ 7pm. But we need to reach there before 3pm or 2pm. When we reached, we thought that we are the first who came early but there were people who standing in queue to enter in the stadium. There are no tickets for this program. You just need to run once gate is open. There is checkpoint for security checking. Also, there are few restrictions for carrying things with you. You cannot carry any bag (not even camera bag), power bank etc. Yes, you can carry your phone, selfi stick, camera etc. This area is no network area. All phone network is jammed in this area. So, if you are going with your kids, Family, friends, then be all together. Because you cannot call anyone since there is no network. The queue is till at security checkpoint (Men- Woman) separate line. After this security checkpoint there is no different line for men and women and you just need to run to grab the place. It is a advisable to seat at front side towards India Pakistan gate. So, you can see and enjoy full program. Again, for this you need to reach early and grab the place. There were many people who came by 4pm. But they not even got a chance to get inside the stadium. Because by that time stadium was full and no place to seat(not even to stand). Army people plays music to dance and all girls dance on the marching track. THIS IS ONLY FOR GIRLS. No men allowed to come on marching track and dance. If they want to dance they can dance on their place but not on marching track. On other side all Pakistani people come to support their soldiers. We all were creaming BHARAT MATA KI JAI..... HINDUSTAN JINDABAD... Throughout the program. It was a great program. We enjoyed a lot. You will definitely feel proud to be an Indian. For the demo have a look last part of my video and put the headphones and turn the volume high. Program ends at 7-7:15 and we returned to hotel. We got heavy traffic while returning. "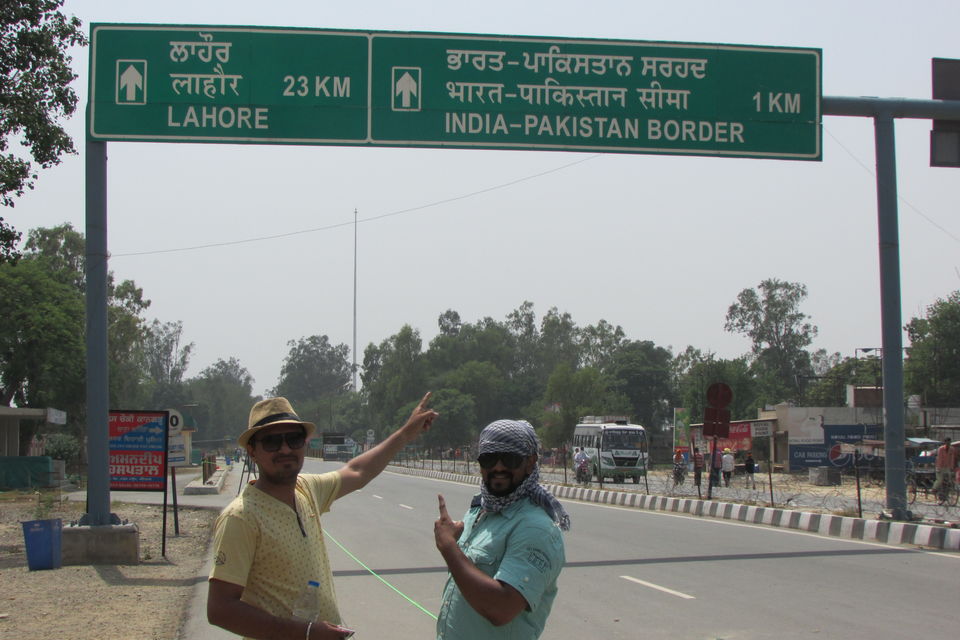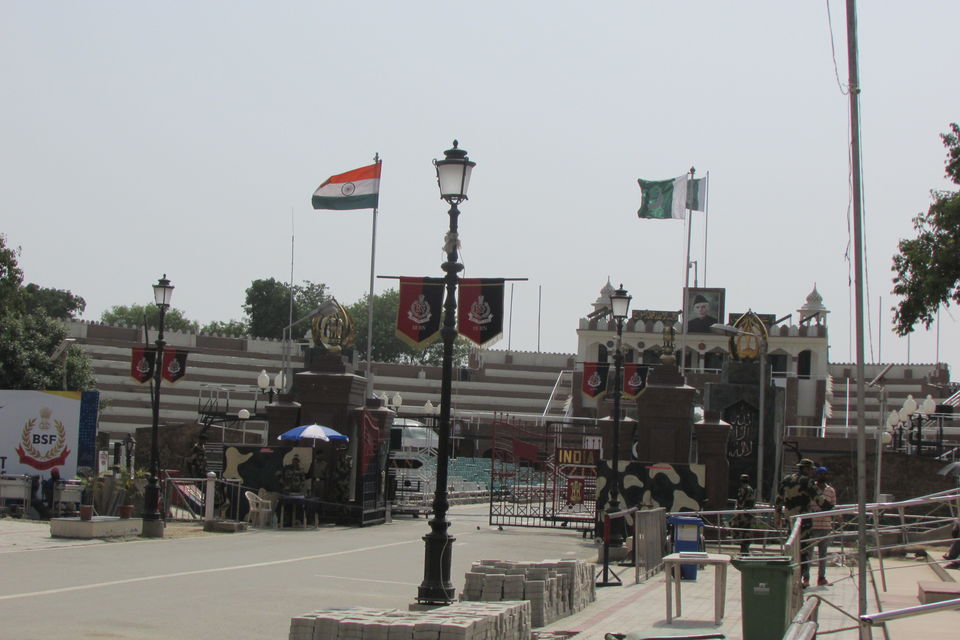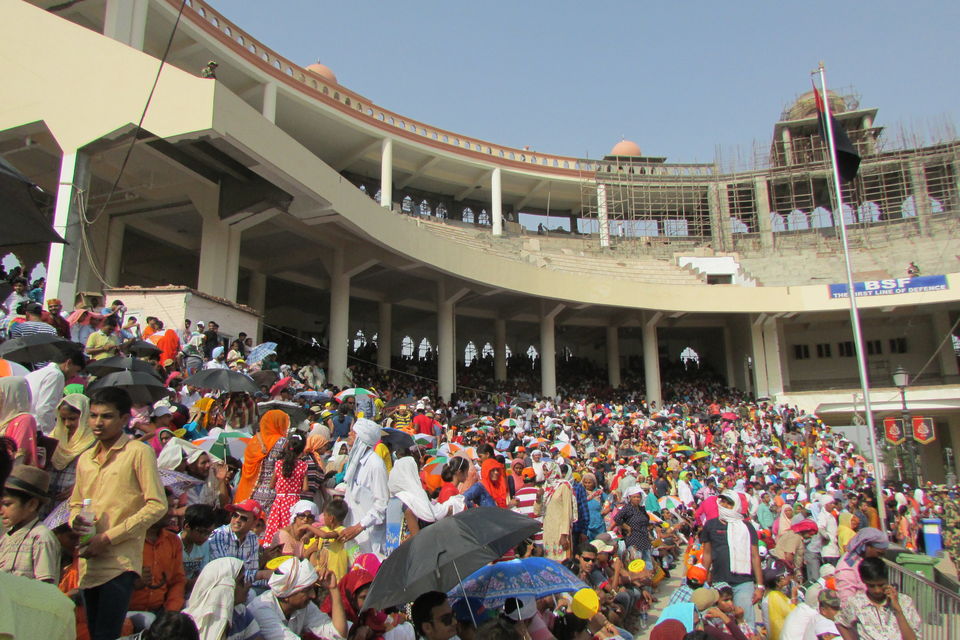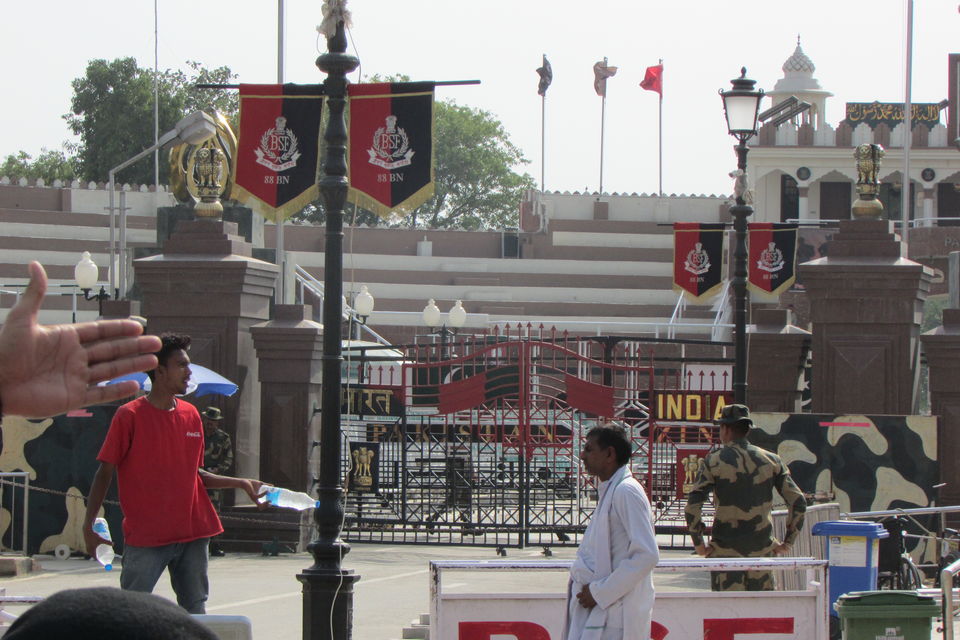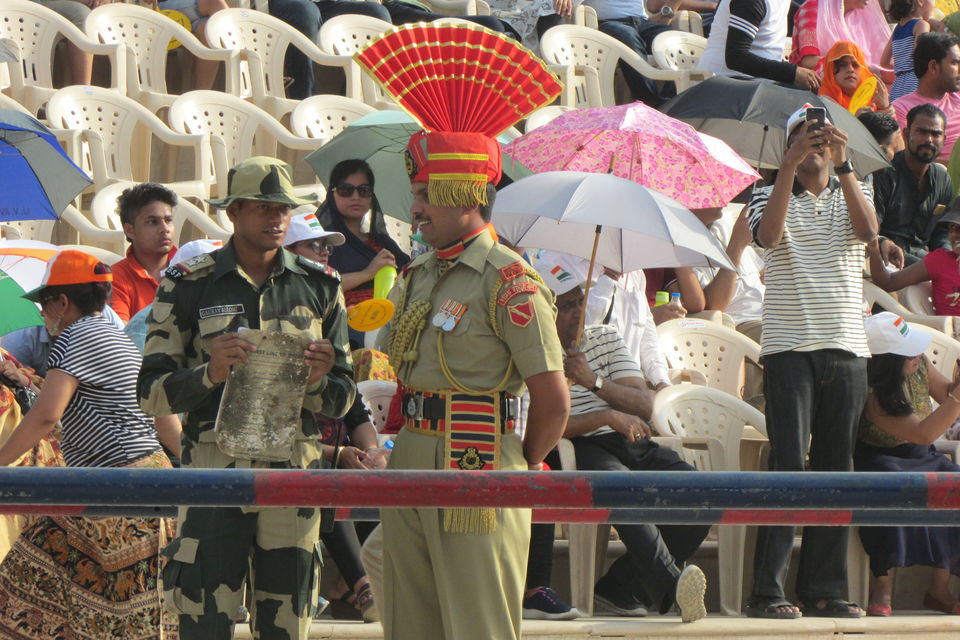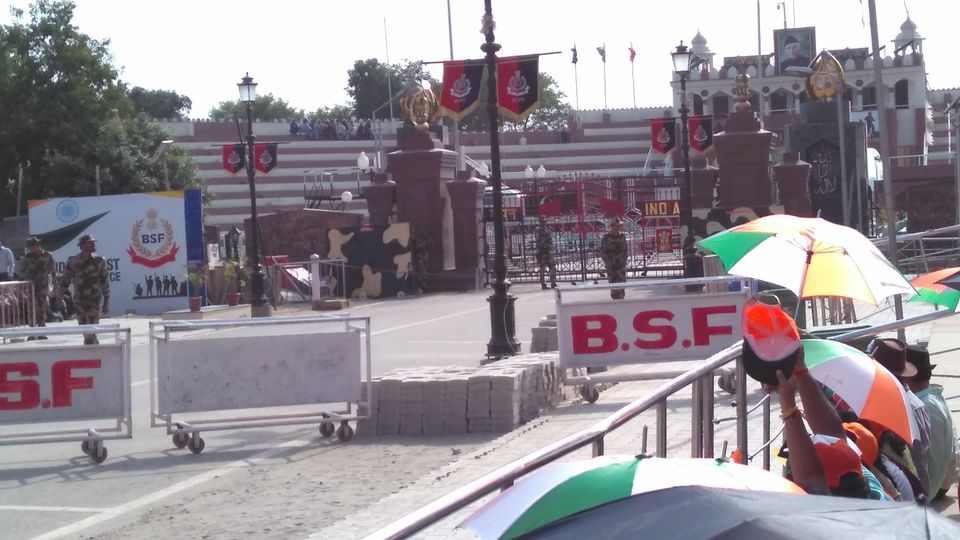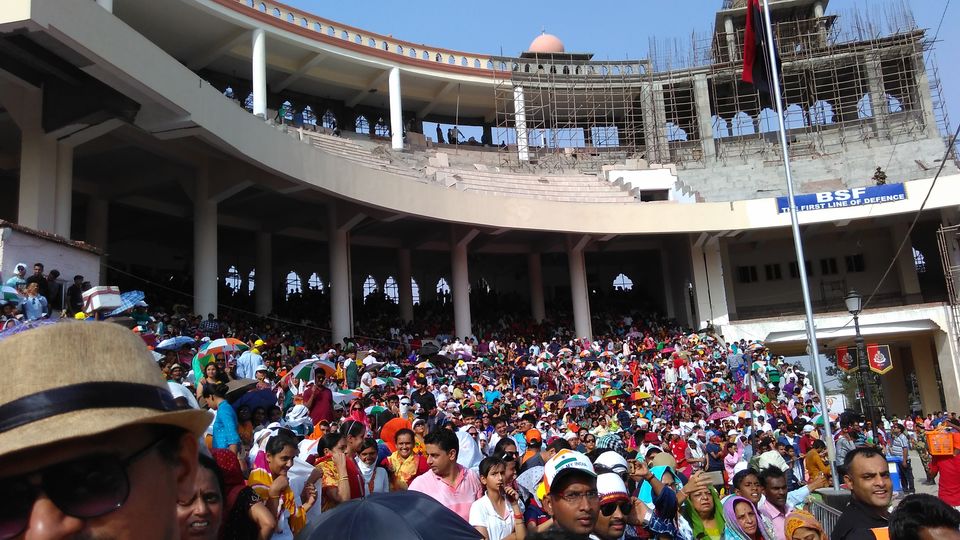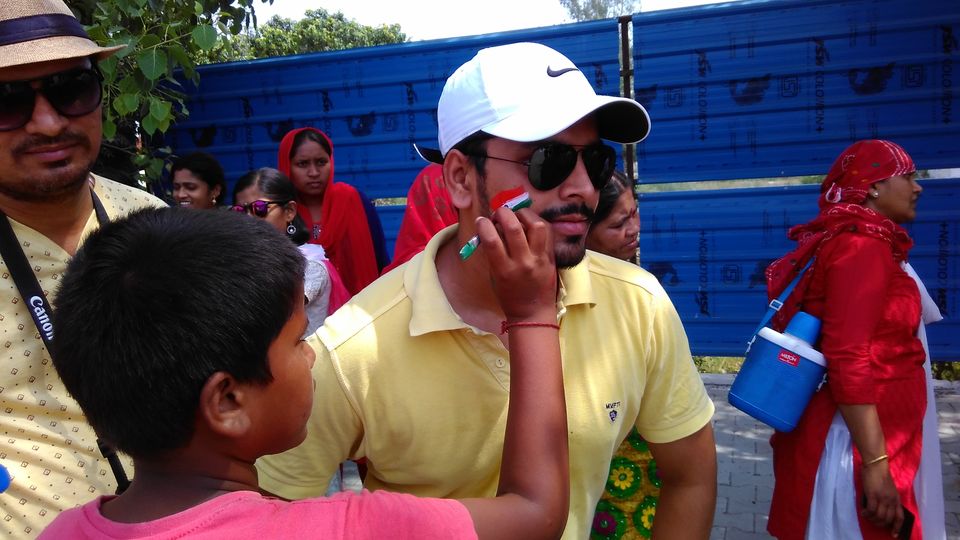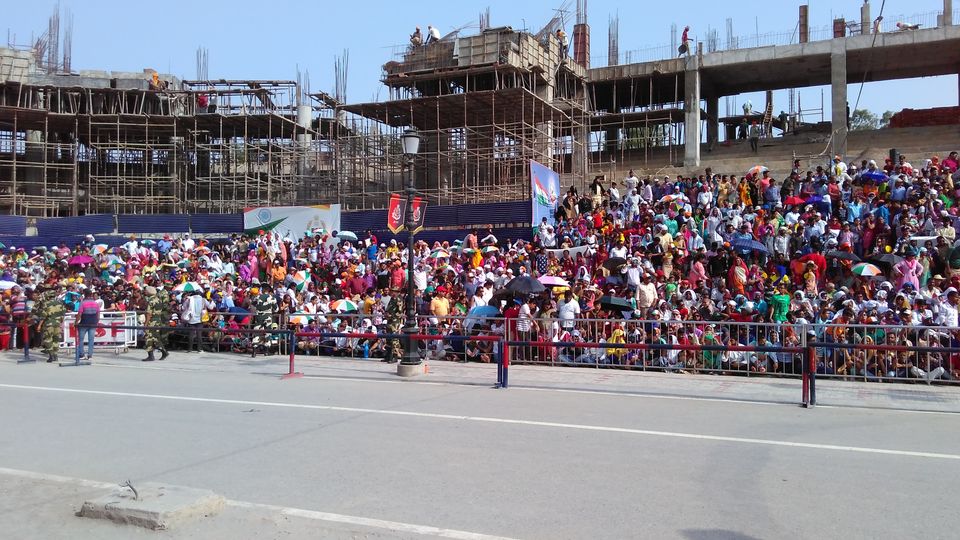 We reach hotel by 9 and had dinner in "Brother's Daba". Its a big Restaurant. Awesome food. Its near by Golden Temple.
So, we were in Amritsar for 2 days and visited 3 places i.e Golden Temple, Jallianwala bagh and Wagah border. And we enjoyed a lot. We slept early bcos next day early morning our train was there from Amritsar to NSDL, New Delhi.
Well, this is all for now. I am going to upload my Delhi and Jaipur tour separately. Also, will upload a video on YouTube. I hope the above information is helpful to you, if you are planning to visit these places. If you have any questions, you can ask or post it in comment section on my video or in my Facebook inbox. Surely, i will reply it back. See you soon and take care!!
Thanks,
Daya Parulekar