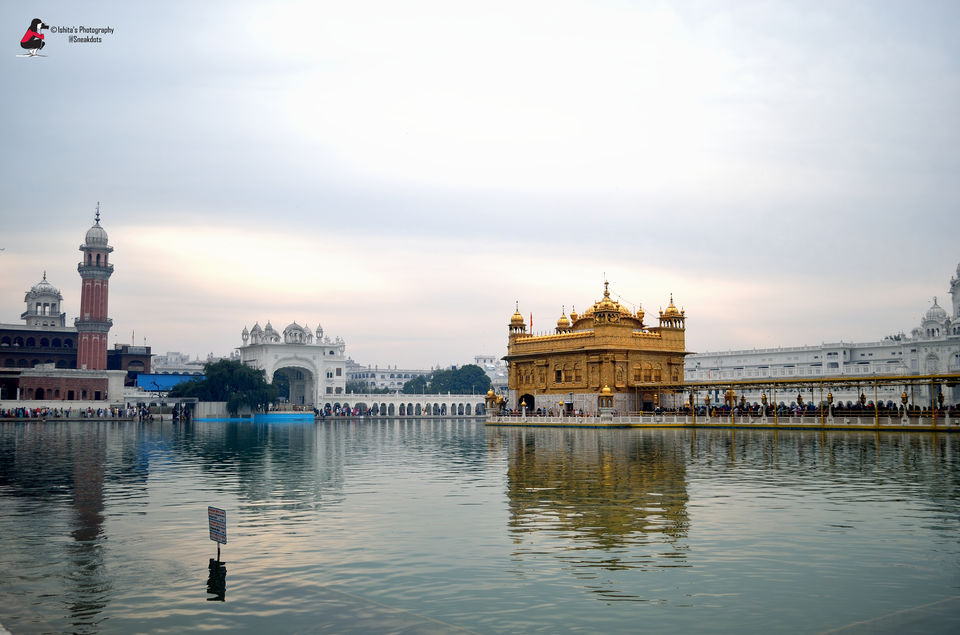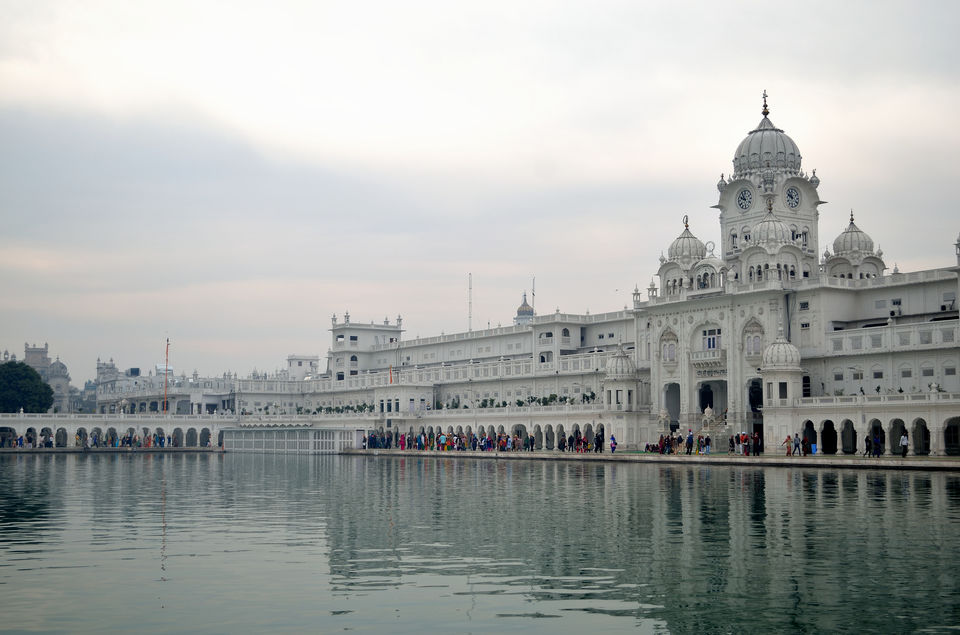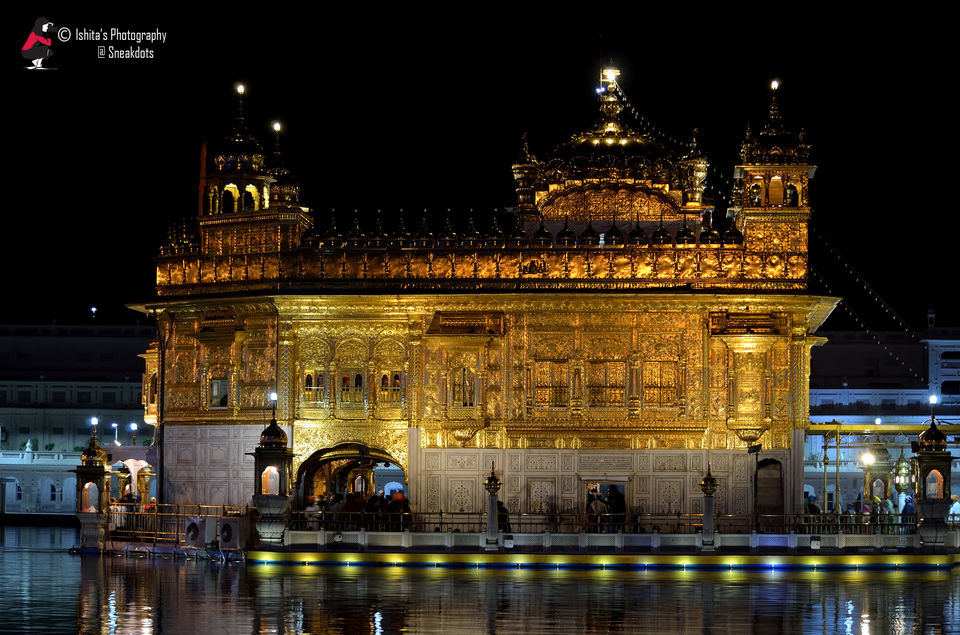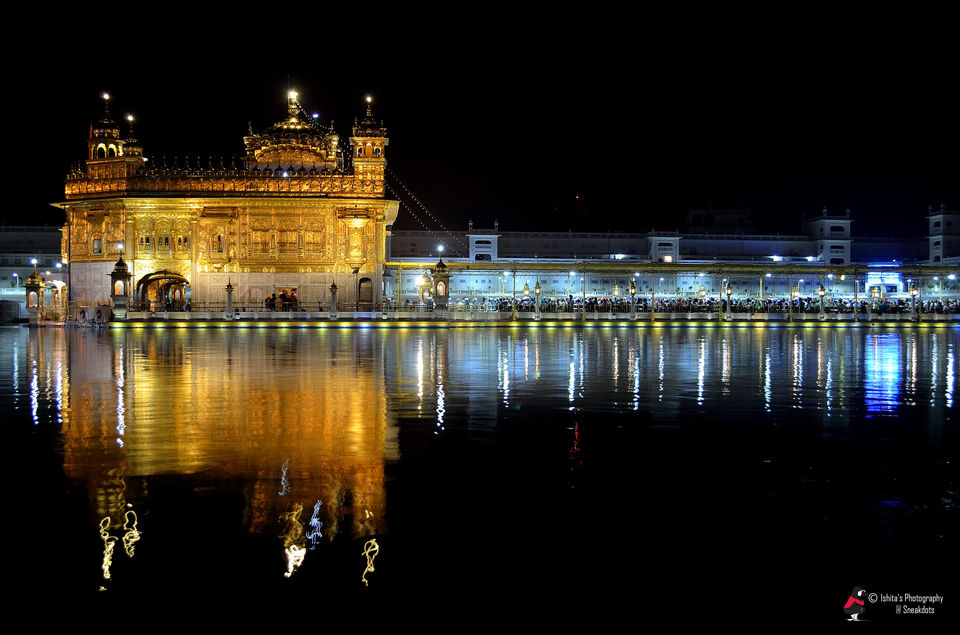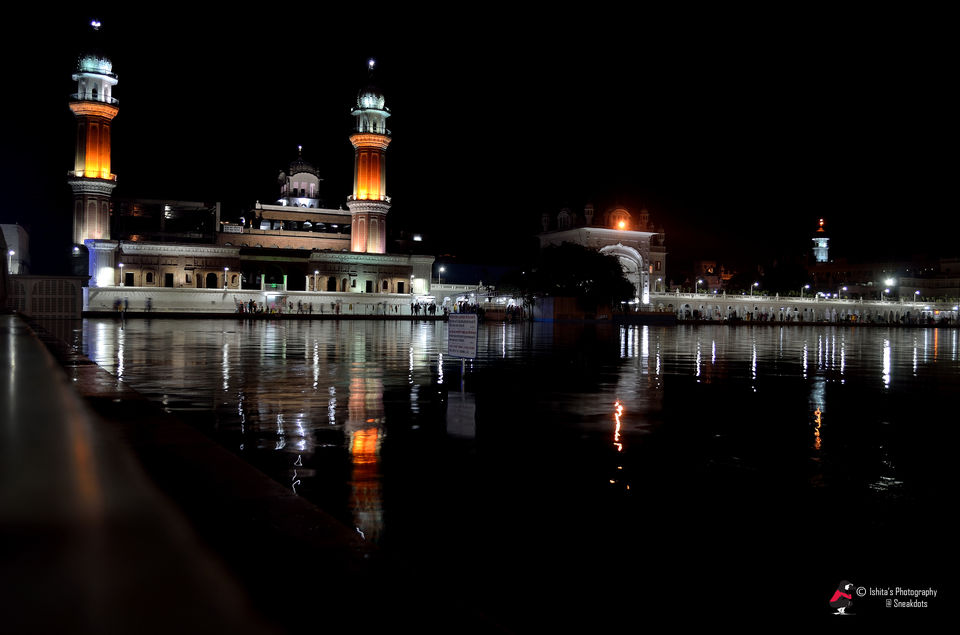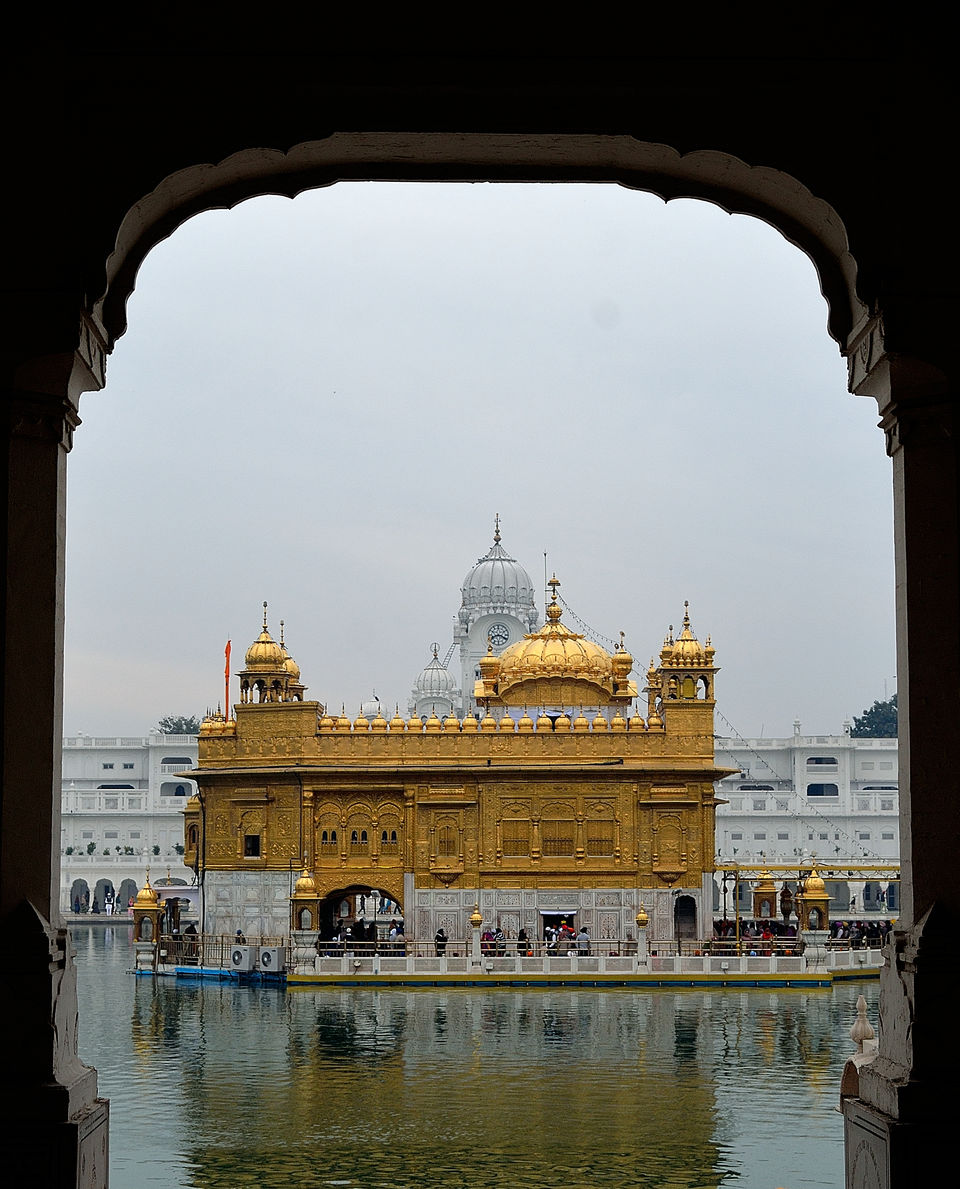 This trip to Amritsar, India was undertaken by four college friends who just happened to have been lying bored in their hostel dorm rooms during a long break of their college in Ghaziabad. Written by me but it was undertaken by us hence you will hear a lot of 'we' here forward.
We started our trip by boarding the 'Golden Temple' mail from Ghaziabad station. The train starts from 'Hazrat Nizamuddin' station of New Delhi and halts at Ghaziabad's station for a short duration, so if you are travelling from Delhi/NCR these are your options. It was a sudden trip we undertook, hence the itinerary was shrunk real short (into a day) by us, both because of budget constraints and time shortage. However, we made sure that we do not cut down on anything Amritsar had to offer! So if you are taking the pains to read through this article, you won't be left disappointed by the end of it.
We reached Amritsar at around 6am in the morning and made our way straight towards the 'Golden Temple'. A small eatery by the name 'Mata Ka Mandir' caught our attention en-route as we realised how famished we were feeling post the overnight train journey. We made a stop there and had our breakfast to satiate our now growling stomachs. After breakfast we wasted no extra time and headed straight to the 'Golden Temple'.
'Golden Temple' of Amritsar or Harmandir Sahib is a gurudwara (place of worship) located in Amritsar, Punjab. The place is among the most prominent spiritual sites of Sikhism. The structure was completed by Guru Ram Das (the fourth Sikh guru) in 1577 and its sanctum was later overlaid with gold foil by Maharaja Ranjit Singh contributing to its iconic name. It is built around a man-made pool adding to its architectural aesthetics. Entry to the temple is free and it is open to all devotees between 05:00 am and 10:00 pm everyday. It is located about 13km from the Amritsar Airport is about 13 kilometre and about 2km from the railway station. It is also very near to probably the next most visited place in Amritsar the Jallianwala Bagh, which also happened to be the next destination on our itinerary. Post we were done with catching a glimpse of the holy we headed straight to 'Jallianwala Bagh'.
Jallianwala Bagh is a famous place made famous by an infamous event that happened at the location. It is a small conserved park now, where a massacre took place on 13th April 1919. The only gate to the the place was blocked by military troops and an open fire was ordered by Brigadier general, R. E. H. Dyer on a peaceful crowd that had gathered there to protest against the Rowlatt Act and arrest of pro-independence activists Saifuddin Kitchlew and Satyapal. The gruesomeness of the incident shook the people of 'British India' and is still remembered as one of the darkest incidents of our past. In honour of those who died the place has been preserved and converted into a park, currently managed and maintained by a trust. There are various articles and things of historical significance kept in the small museum adjoining the park with a memory pillar right at the centre of the park dedicated to the people who died. The entry is free for everyone and a lot of people still visit the place to commemorate the people who lost their lives on the fateful day. Personally though, I missed the historical essence and it appeared more of a park to me than a place where such a horror was unleashed on poor unsuspecting people.
The place can be fully explored within 30 minutes and just outside of it was 'Brothers the Dhaba', a subsidiary of Amritsar's famous Bhravan da Dhaba, (well in punjabi Bhravan means brother). It automatically became our next stop for the day as it was almost lunch time by when we got done with our visit to the 'Jallianwala Bagh'.
Only vegetarian food is served at this place, but the food is great! An unlimited plate set us back by Rs.125/- per plate. Plate sharing wasn't allowed and the quantity served per plate was enough for more than one person.
We had our lunch and left for visiting the 'Wagah Border'.
Located at an hour's distance from Golden Temple, 'Wagah Border' is India-Pakistan's border, famous because of the daily event they host around the flag lowering ceremony at around 4-4.30pm. The event comprises of playing a lot of patriotic songs and performances before and after the flag lowering ceremony. A very patriotic ambiance gets created there by the people who visit this event each day on both sides of the border and is inexplicable in words - definitely a must experience! During the event people sit/dance on stands cheering for the performers in their own way, almost always singing along the patriotic songs that gets played. To add to it all people also get their faces painted with tri-colour and so did we! If you have not already come prepared with a painted face from your home/hotel but are game for it, then you can find multiple face painters right at the venue who paint in exchange for a small sum of money.
If you wish to secure yourself a VIP pass (VIP pass holders get the best positions on the stands for viewing the show) you will have to arrive at the destination at 9am when it is available for sale. As you might have guessed with the timeline mentioned on this article, we were too late to secure those. While I mentioned the place is at an hour's distance from the 'Jallianwala Bagh' would recommend you to be leaving by 2.30pm at max, for securing yourself a seat on the stands. We arrived just at the knick of time and secured ourselves the last available seats.
It was a great show that day and the place was the last destination on our itinerary for the day, so our trip also ended with the ceremony and we took the night train back home.
P.S -
For food lovers, I recommend a restaurant that goes by the name 'Sarhad' that falls en route 'Wagah Border' from Amritsar. It's famous for the plethora of Pakistani cuisines it serves. It is a bit on the expensive side compared to the Dhabas because of the uncommon experience it leaves you with.
Also, not to forget when in Amritsar you have to, just have to taste the 'Lassi'!
For Shopaholics - Remember to check out the beautiful Punjabi Juttis you can find right outside of the 'Golden Temple'.
Have a nice Trip! Ending the article here hoping my experiences would help you - Let me know if I missed anything by commenting below.