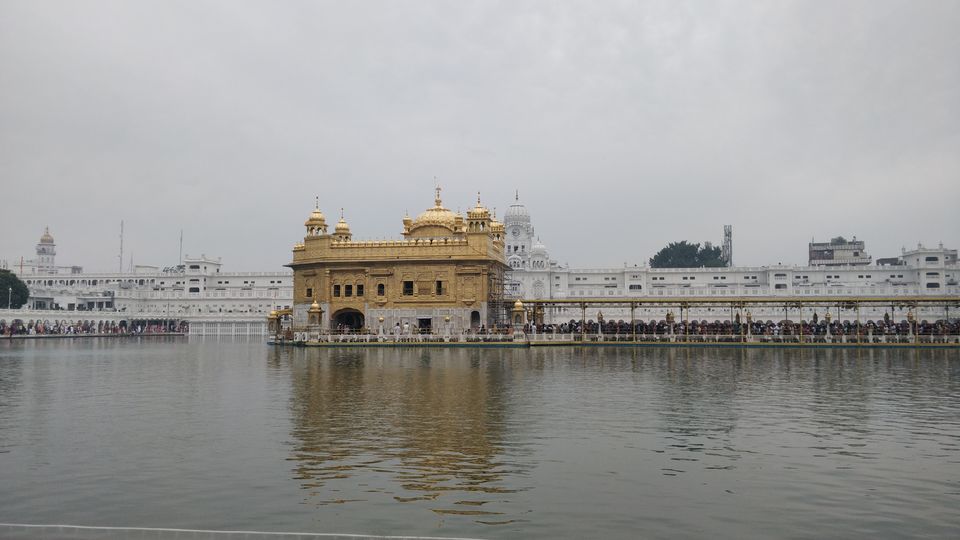 Amritsar-the famous city of Punjab known for its beauty-Golden Temple and a perfect place to spend weekend in serenity. I recently went to Amritsar from Delhi with a group of four friends and had a wonderful time there. It was a two day trip and we stayed at goStops hostel for a night which is quite cheap and good option to stay and walking distance from Golden Temple.
We then visited Jallianwala Bagh and Wagah Border and were back to the city by 7 pm. At night,we visited Gobindgarh fort and saw the light and sound show called "Whispering Walls", show about the rich culture of Punjab and its history. We ended our day with dinner at the famous Kesar da Dhaba.
Few tips- 1. Carry a scarf to cover your head at Golden temple (in case you don't have it, extra scarfs are kept at the entrance) 2. You get share/private cabs to take you to and fro Wagah Border outside Golden temple. 3. Eat a Kulfi outside Jallianwalla Bagh:p 4. History enthusiasts (or everyone)-Do go for the light and sound show. It's actually a good show to learn about the history of Punjab and visual effects are just wow.
We started our day with a visit to Partition Museum and spent around 3-4 hours at the museum. Partition museum is a recent addition to the historically significant city of Amritsar and was inaugurated in 2017. This museum is dedicated to the the most defining event in the history of the subcontinent-the partition of India. It gives detailed background of India during British times, the nationalist movement from 1857 to 1947, what led to partition,post-partition events and the personal stories of loss during migration. This museum is a must visit and is extremely informative and engaging.
After museum, we went for a lunch to 'Bharawan da Dhaba'(must-try place) and had mouthwatering Amritsari Kulchas and phirni. Post lunch, we spent some time shopping at local market (Amritsar is known for its phulkari dupattas and suits and they are very pretty) and then went straight to Golden temple for one last time before leaving for Delhi. Golden temple in night was certainly a treat for the eyes and soul!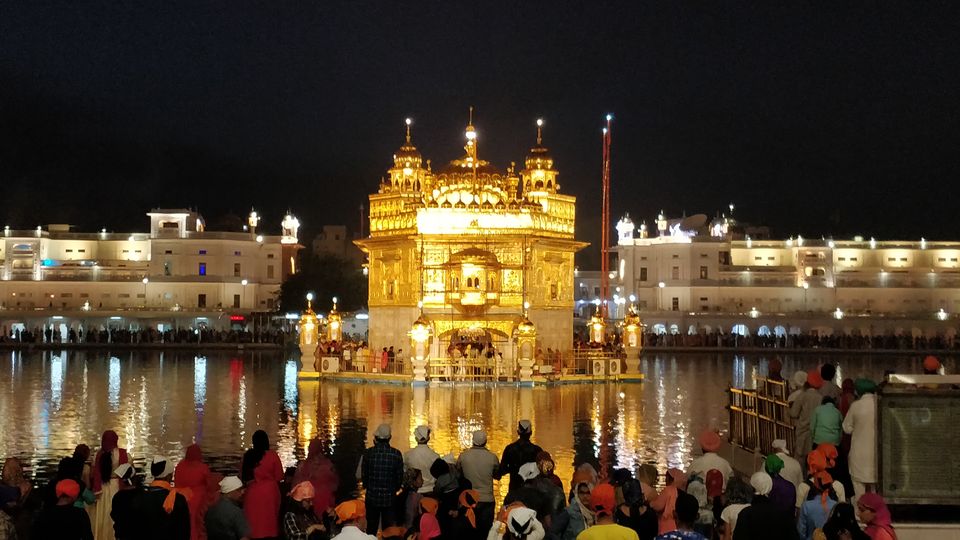 We reached to Amritsar in the morning and our day started with a visit to Golden Temple and I can't even describe the feeling when one sees this magnificent beauty. It felt surreal and so calm. This view had already made our day. It took us 1 hour to enter the sanctum sanctorum and we were welcomed by Shabad kirtan music inside. Golden temple is a place full of love and one can see that in a sewa that is offered in the temple by the Sikhs-right from collecting shoes at shoe stand, offering water to the langar. We spent around 2.5 hours in the temple, had a lunch at langar and left from there.