Amritsar derived its name from Amrit Sarover which was built by Guru Ram Das in the village of Tung. It is major commercial, capital, cultural centre of Punjab state if India. Amritsar is full of colors, religious vibes, graceful peoples, mouth watering cuisines but Sadly this city had to suffer a lot in past because of some incidents like Jalianwala Bagh Massacre, Operation Blue star and of course the Partition. I have been to Amritsar twice and trust me the city has a lot to offer other than golden temple and its world famous cuisine.
In this blog we will discuss things to do in Amritsar, especially when you have limited time.
Also read What to eat in Amritsar?
1. Visit Harmandir Sahib (Golden Temple) :
Golden temple is very important religious place of Sikhs and is the main attraction of Amritsar. This is the place where Guru Granth Sahib, the holy book is kept. The temple has 4 entrances which symbolises that it is open for all religions all day. The temple complex has manmade Lake or Sarovar in the middle. One has to cover his/her head before entering the temple complex.
2. Have food at Langar :
Having food at world's biggest free community kitchen is a must do when in Amritsar. The Langar hall is in temple premise itself. Everyday around 80000 to 100000 people are fed at the langar for free. The food is simple yet flavourful and it is consist of Dal, Roti, Sabzi, Chawal and Kheer.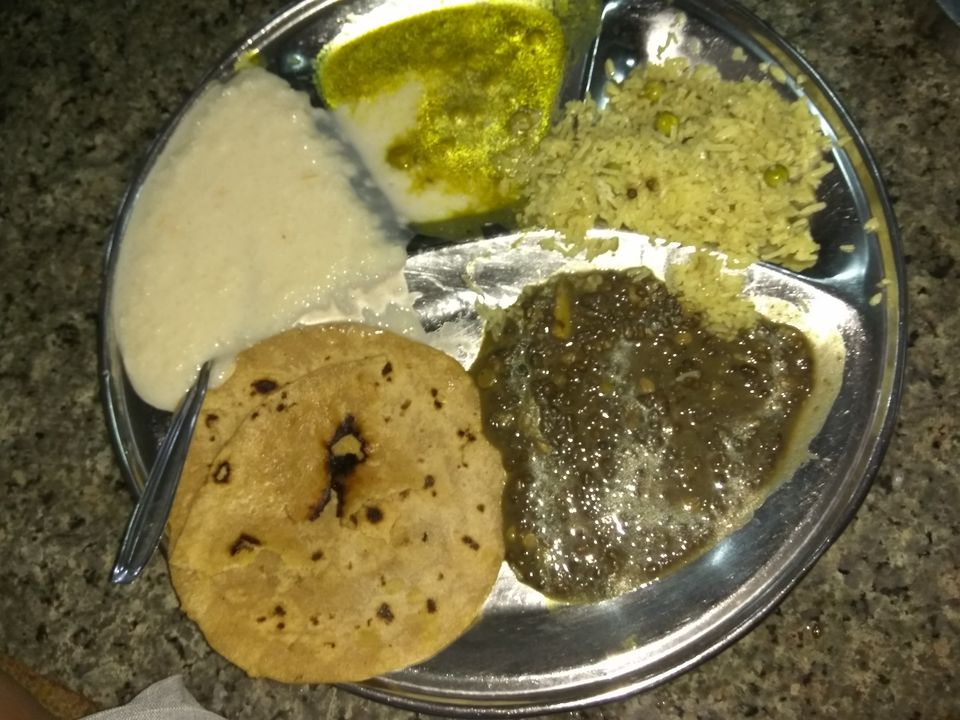 3. Revisit History at Jallianwala Bagh Memorial :
One of the most unfortunate in the history of the world is Jallianwala Bagh Massacre of 1919, where thousands of unarmed innocent people were killed. The park has museum, gallery, the infamous martyrs well and some memorial structures which are still preserved.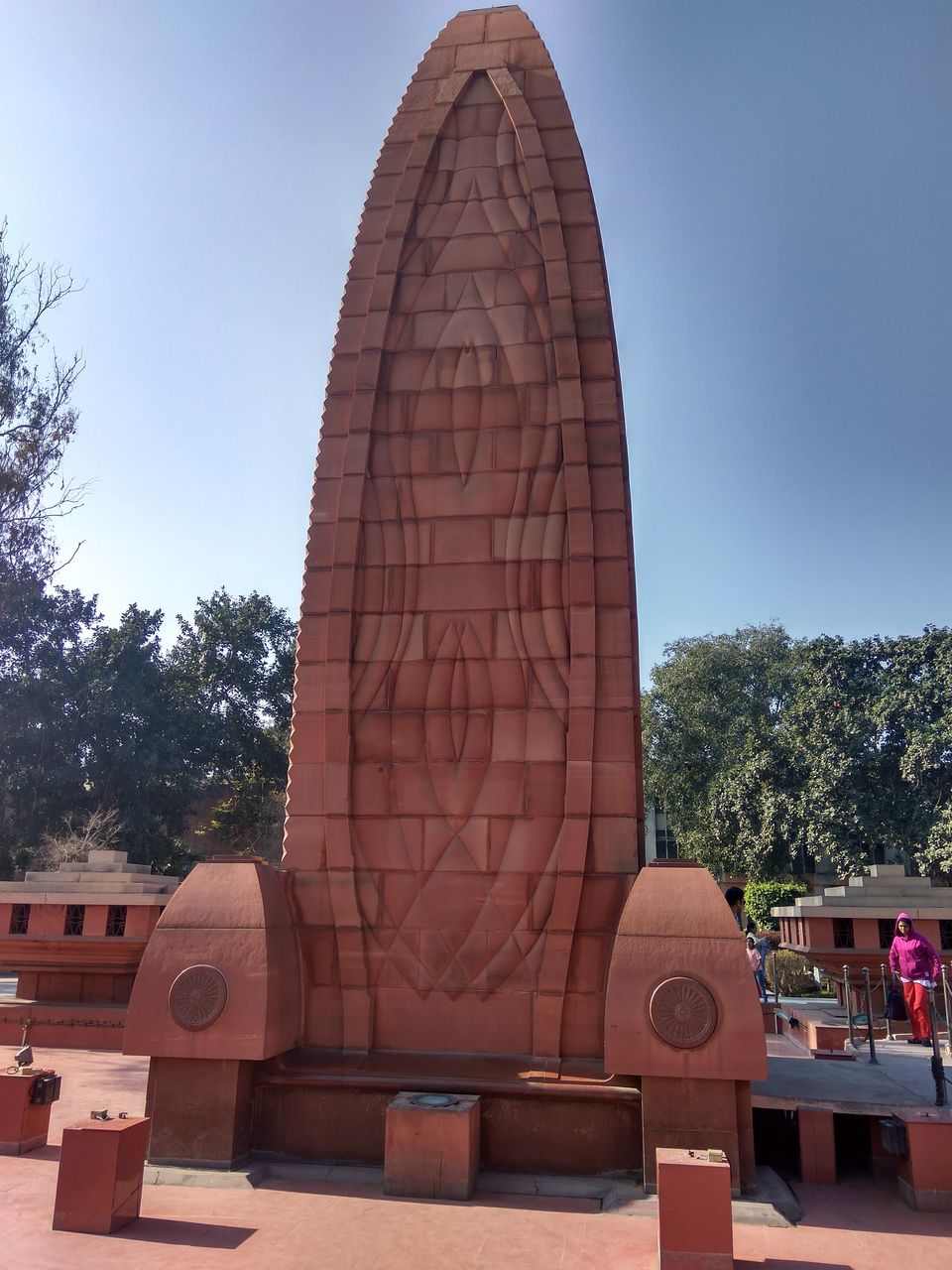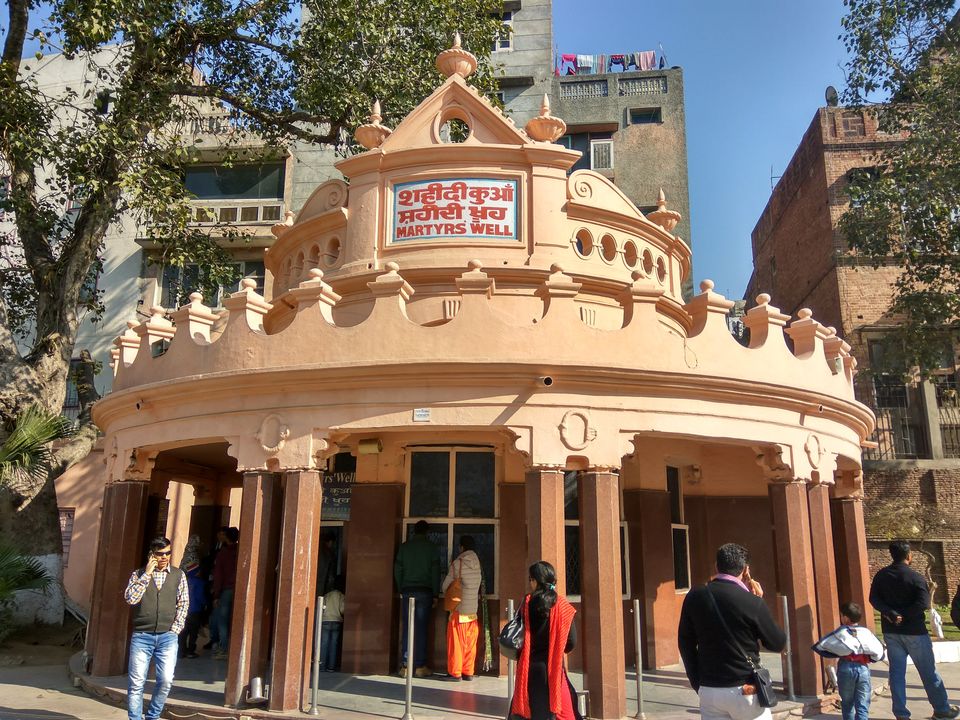 4. Attend Beating Retreat Ceremony at Wagah Border :
Well, trip to Amritsar is even a trip if you do not witness iconic lowering of flag ceremony? Located about 30 km from the bustling town of Amritsar, everyday, this iconic ceremony is performed by BSF and Pakistani Rangers at Wagah-Attari Border before sunset. This ceremony is a whole different vibe in itself. People shouting at the top of their voice, patriotic music being played in the background, ladies and children dancing at the centre, BSF Jawans encouraging people to shout as loud as you can, different rivalry acts performed by BSF and PR, and at last the lowering of flag, is all you will never want to miss.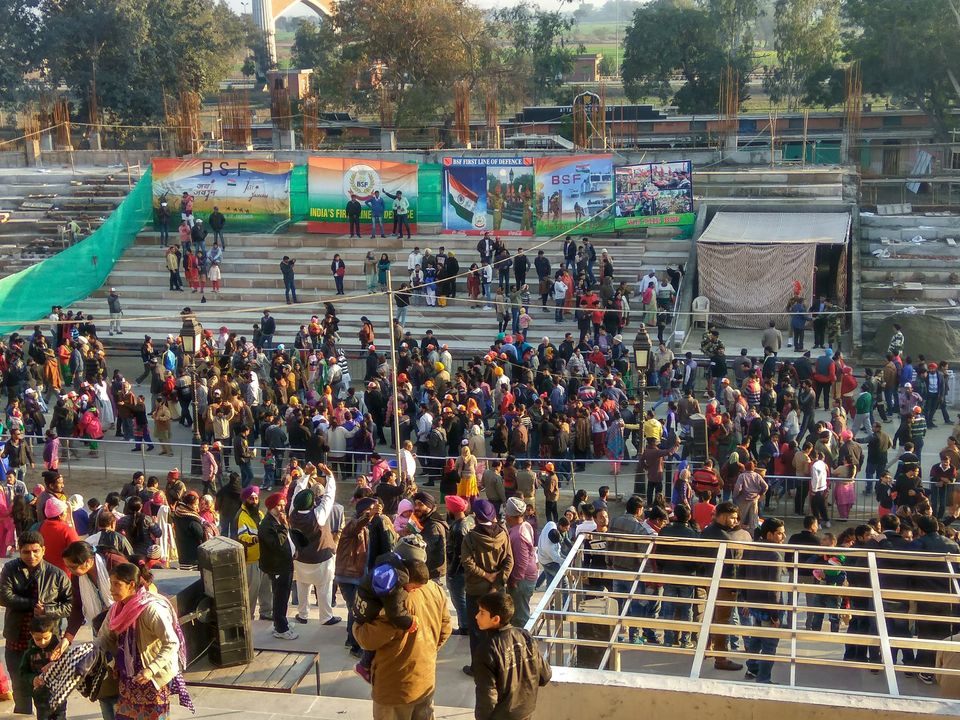 5. Visit Durgiana Temple
It is a Hindu temple of Goddess Laxmi having similar architecture similar to the Golden temple. This temple also surrounds a small lake.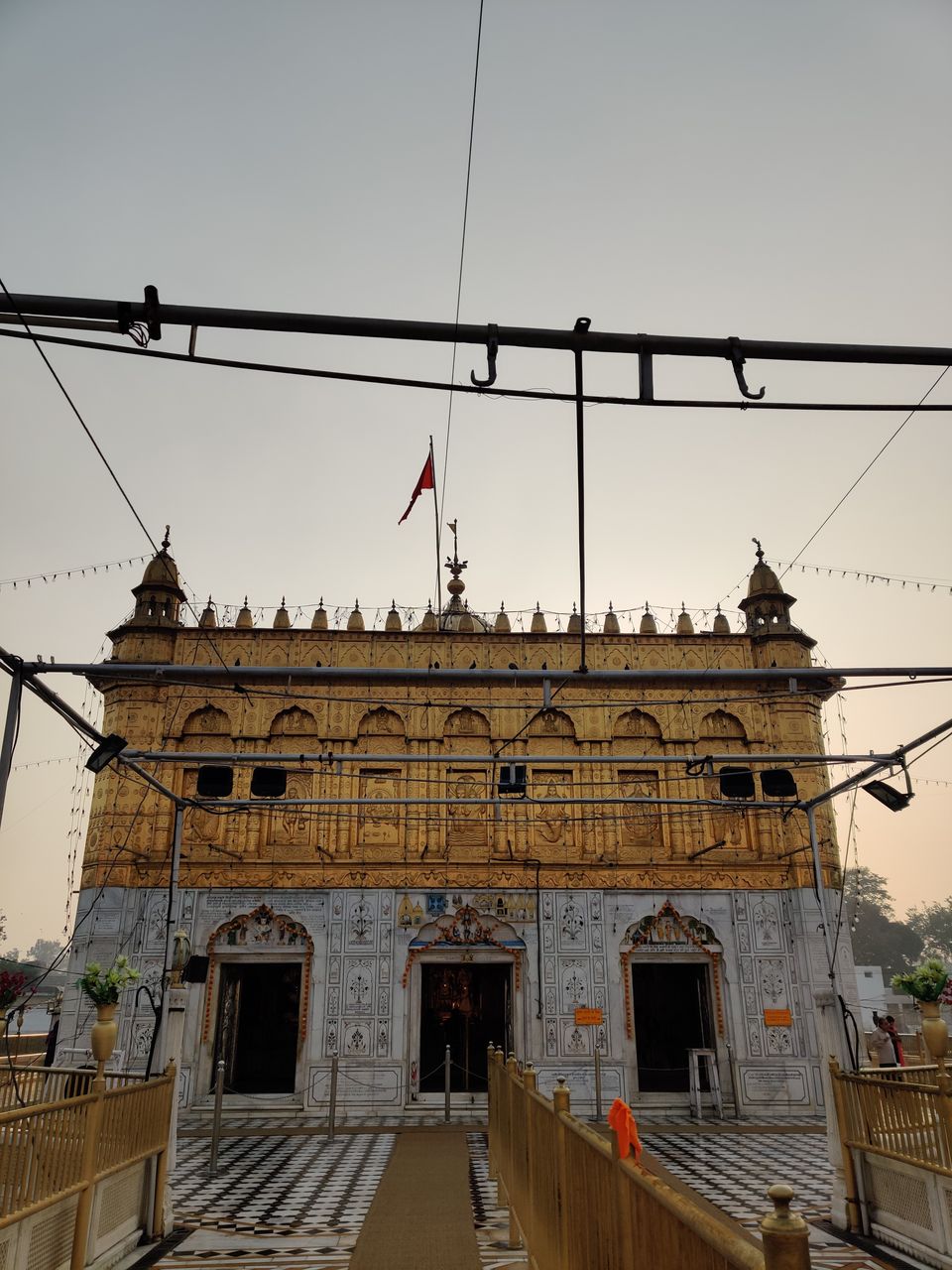 6. Have dinner at the iconic Kesar Da Dhaba
Over the years this place has earn different fan base among locals, outside visitors and famous celebrities too. Started in 1916, this joint boasts of serving authentic Punjabi food made in Desi Ghee. People are also welcome to see their kitchen area too. Do try their signature dish, Dal Makhani.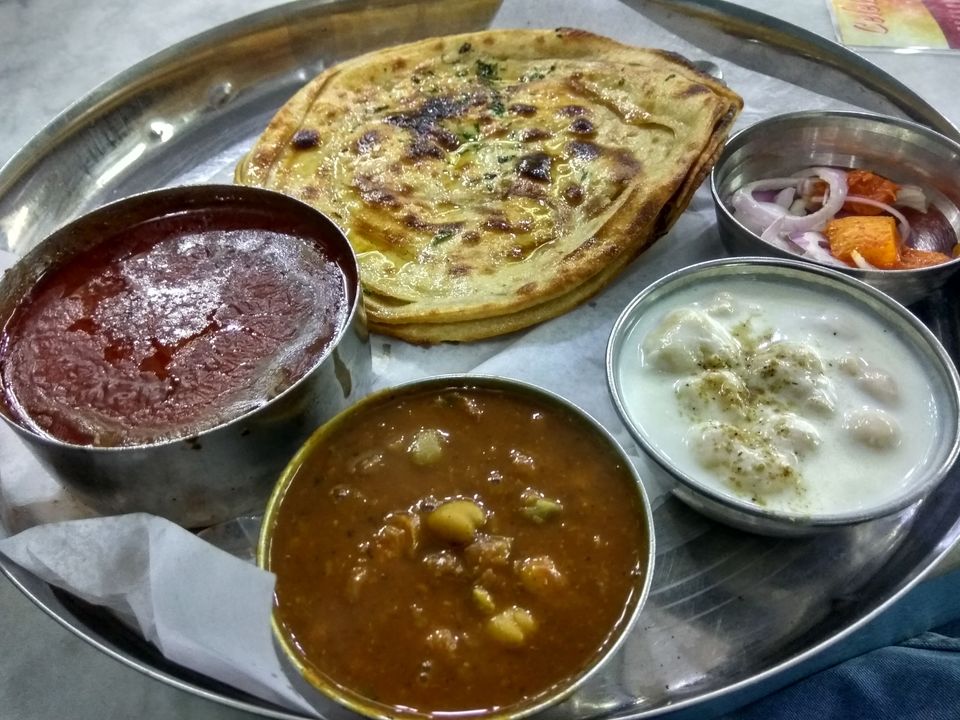 7. Try Authentic Punjabi Lassi
Well, I won't be exaggerating if I say Amritsar is synonym to Lassi. Freshly hand churned Lassi served in big glass with huge chunk of Malai. Well, enough said. Although everywhere in Amritsar you will get authentic Lassi but one at Ahuja Lassi is said to be the best in town.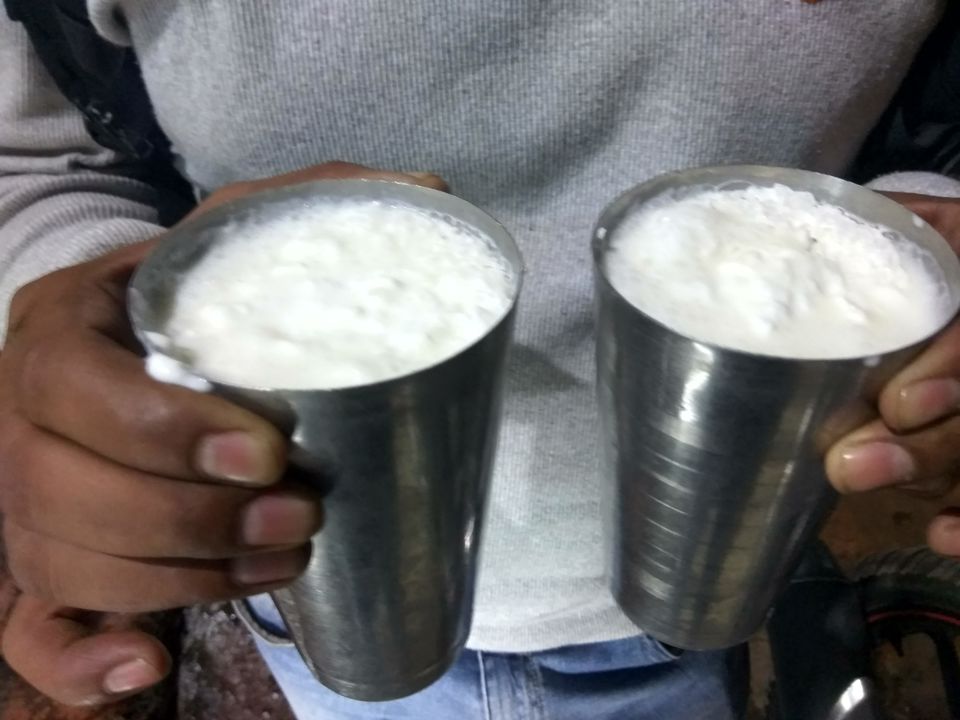 8. Take a stroll around Town Hall
And when you are done with food and Lassi, you need to have a stroll around Town Hall to burn those extra calories. Town Hall has crumbling remains of the 1866 British colonial building which housed the administration centre before 1947. This place looks very happening at night when the whole area lights up.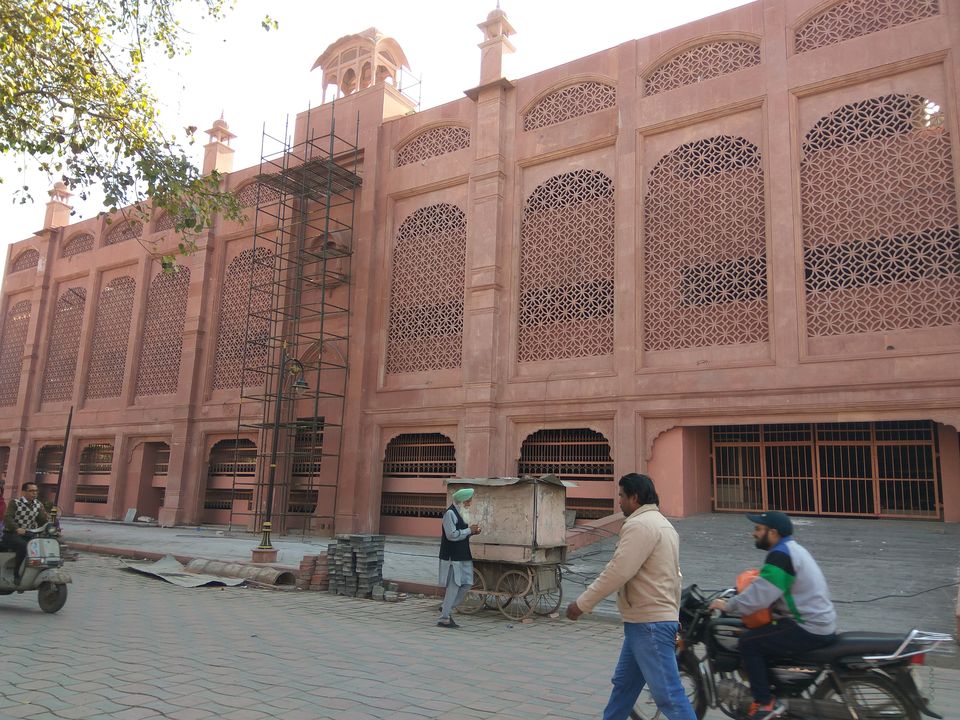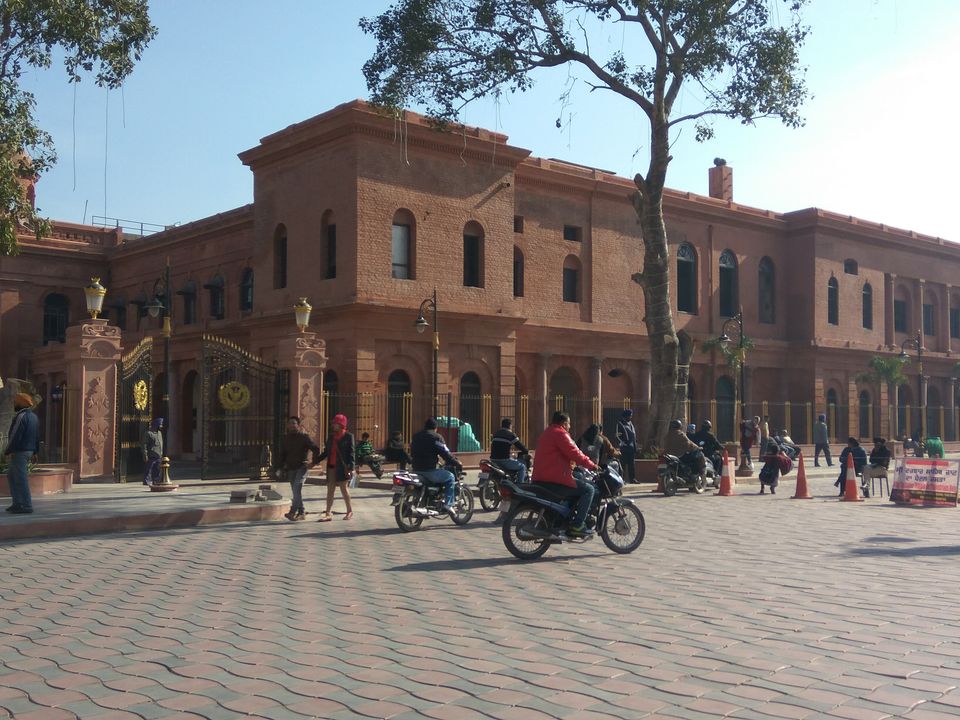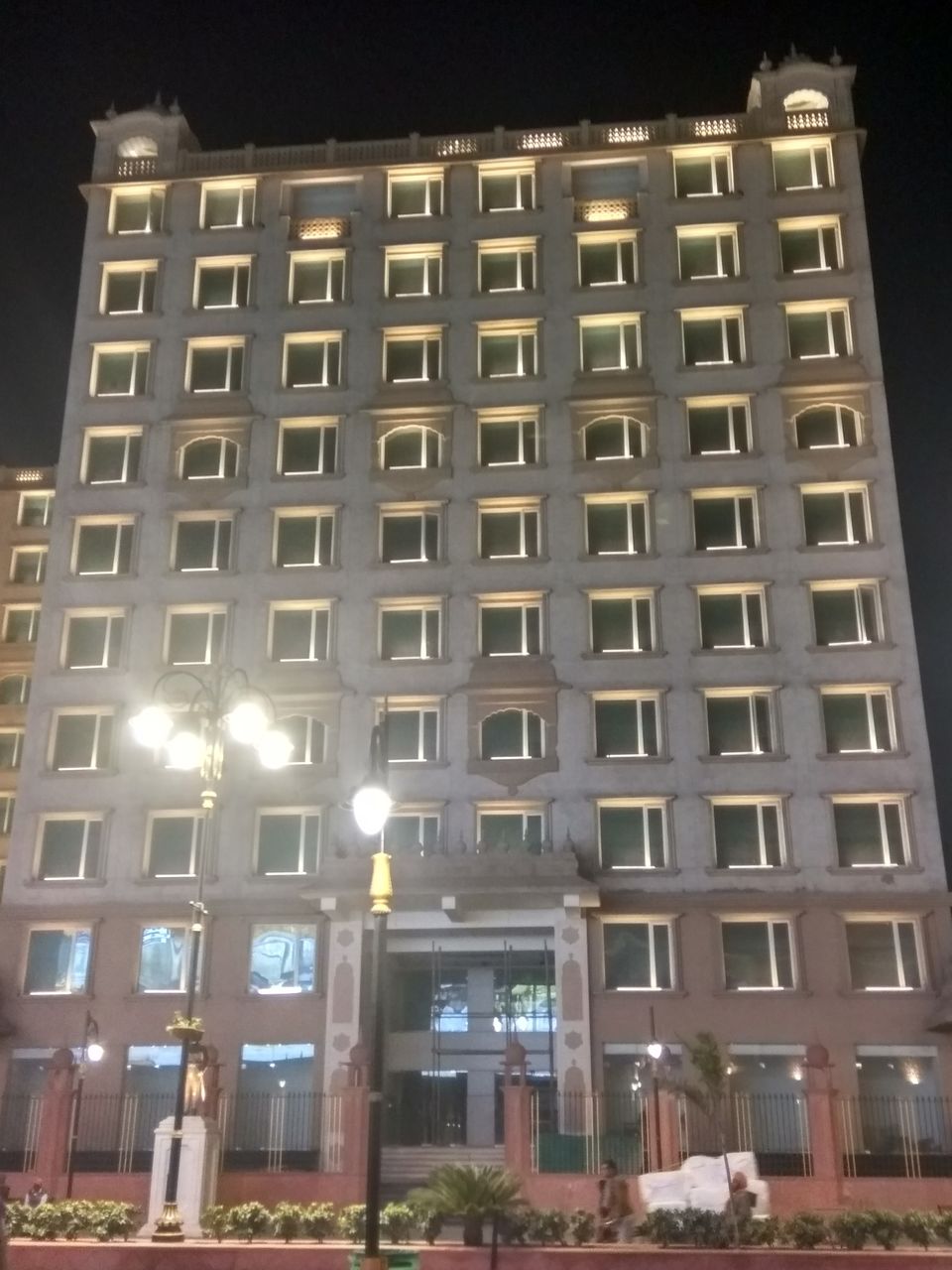 9. Visit Partition Museum
Established as a People's Museum, the Partition Museum endeavors to depict the Partition as it was experienced by the People. The Partition Museum comprehensively charts the Partition with a narrative arc that moves from the time before partition, proceeds to the independence movement, the early demands for separate countries, and ultimately the Partition and its consequences.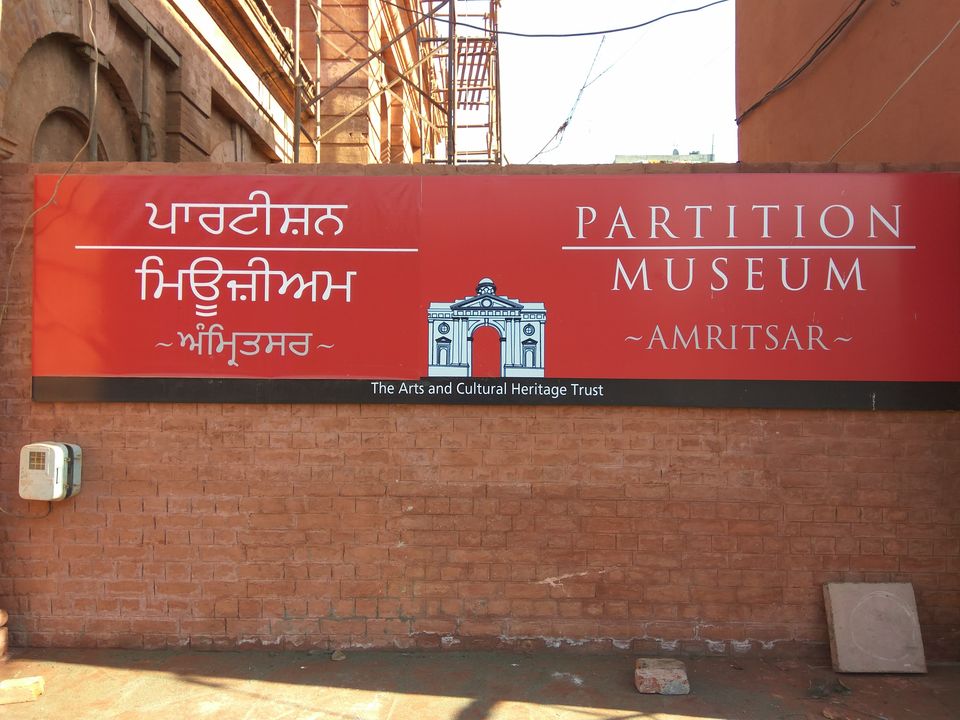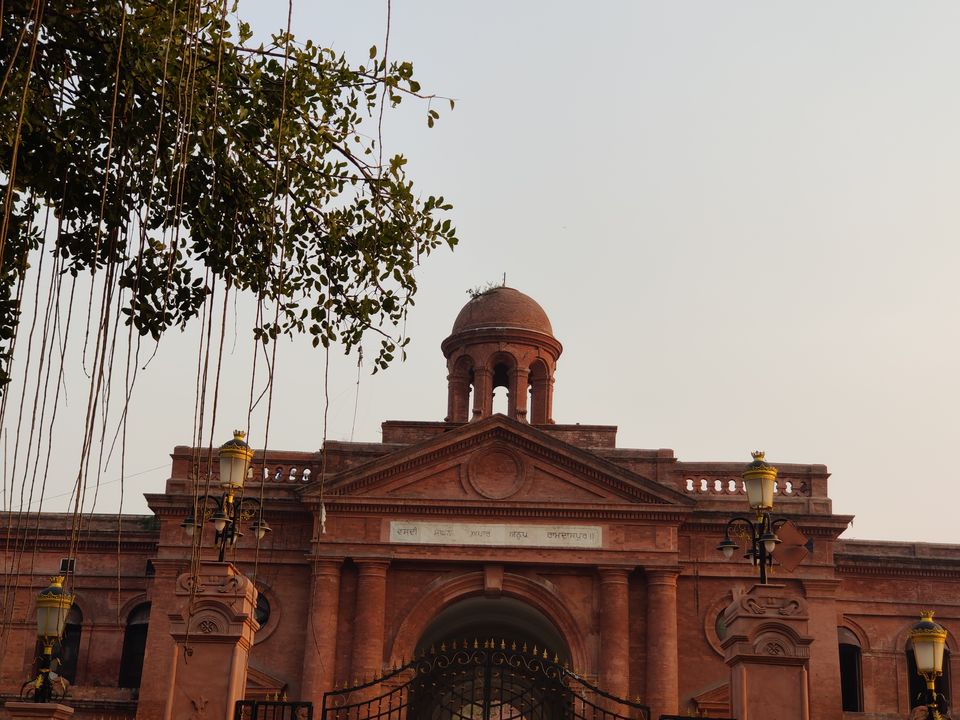 10. Go on a food walk
Well you need whole one day to taste all the famous dishes this city has to offer. Be it Chhole Kulchae, Chicken Ghee Roast at Beeras Chicken, Fish Fry at Makhan Fish Corner, Lunch at Bharwan Da Dhaba, trying variety of street food (Bun Chhole, Aalu Tikki, Kachaalu Chaat, Bheega Kulcha, Gulab Jamun), Aam Papad at Ram Lubhaya and sons, Paneer Bhurji at Tarachand, Jalebi at Gurdasram Jalebiwala, there is something for everyone.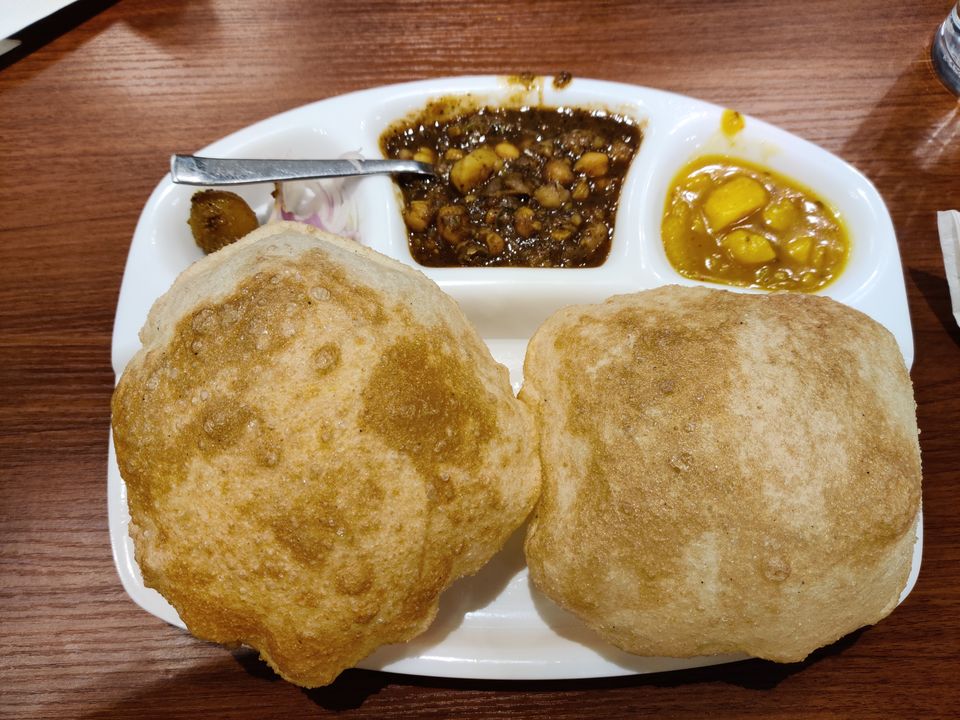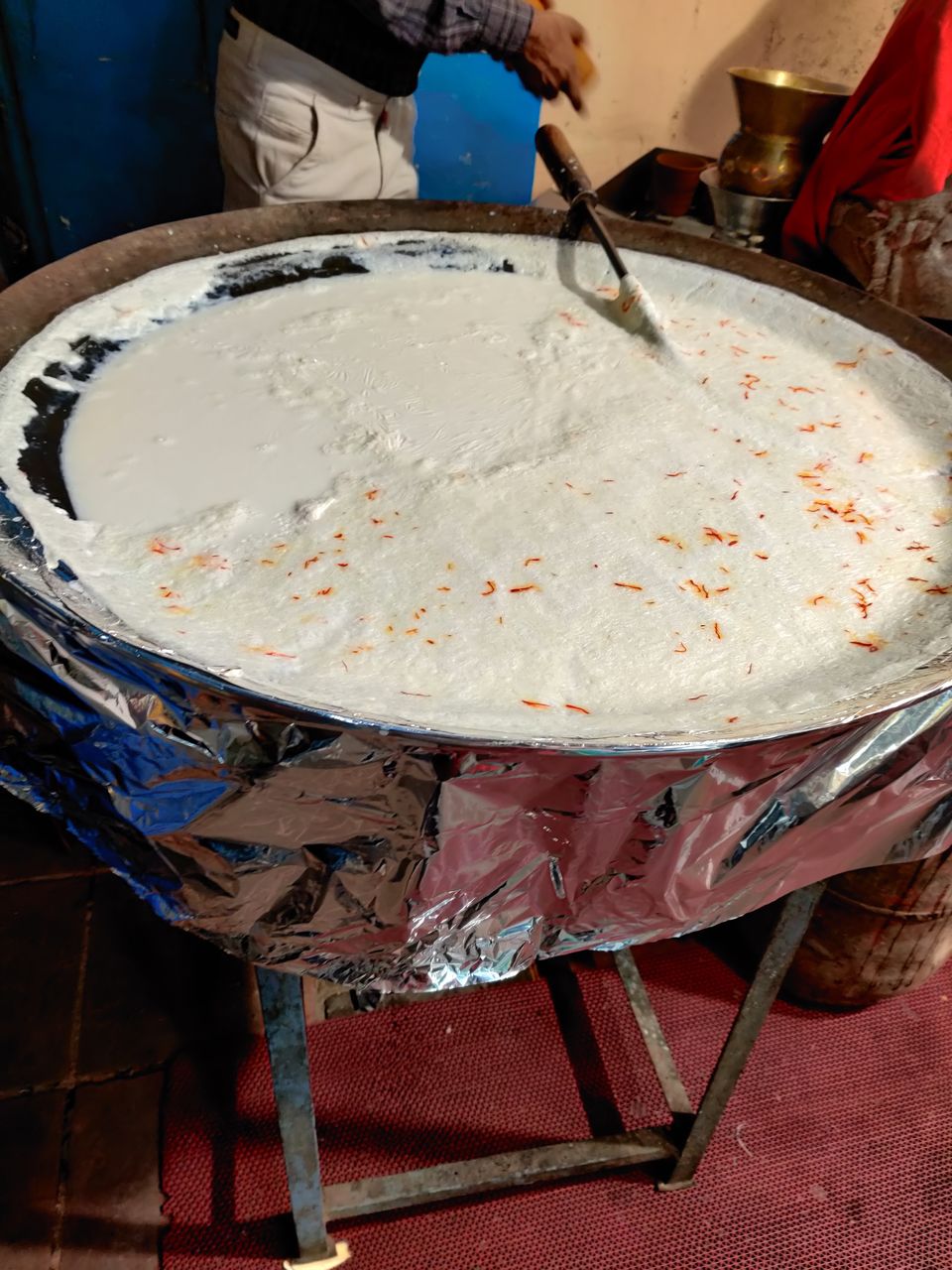 Other than these activities if you still have time, one can visit Maharaja Ranjit Singh Museum, Rose Garden, Gobindgarh Fort and also explore some hidden gems of the city that many people miss out.
If you already have been to Amritsar and have visited some hidden gems let me know in the comments. I would love to add them in my blog.
Please visit my blog at www.wegabirds.com for travel and food related blogs.
If you guys have any inquiries regarding Amritsar then write to me at wegabirds@gmail.com
Thank You!!!