We took a train to Amsterdam. As soon as we exited the train station we were awestruck. The city is breathtakingly beautiful. One of the canals of Amsterdam is right in front of the train station. The train station itself, Amsterdam Centraal, is a spectacular and massive building made in red stone. There are beautiful buildings everywhere you look. We crossed the street to get to the GVB (local transport) building. Here, we got 48 hours public transport tickets. This ticket only costs Euro 13.50 each and is valid on all metro, buses and trams in the city for 48 hours. Our hotel was around 5 km from the Centraal station but there was a direct metro to the hotel. We took the metro to our hotel. As you get away from the city centre, modern buildings start emerging. But the canals are still there. Over 100 km of canals span the beautiful city of Amsterdam. These canals form the core character of the city. We went to our hotel, checked-in, freshened up, rested for a while and got back to the city centre for sightseeing.
We first took a metro to Nieuwmarkt station and walked to Dam square from here. Cruise boats in the canals, houseboats, bridges adorned with flowers, bicycles and narrow tilted buildings add to the grandeur of Amsterdam and it's a beautiful city to admire on foot. Dam square is located where the original dam in river Amstel was built (hence the name, Amsterdam). The national monument a white pillar is built here, in memory of victims of World War II. The Royal Palace is opposite the national monument. The Royal Palace is again beautiful and grand. To one side of the Royal palace is the Nieuwe Kirk (New Church), to the other side is Madame Tussaudes. All in all this is a grand square, crowded with tourists and plenty of pigeons. We spent some time here exploring the nearby streets, eating and just roaming around. From Dam Square we walked to the Anne Frank house. This is where Anne Frank and her family hid during World War II. We only saw the house from outside. Dutch pancakes were on our to-do list for Amsterdam. So we walked to the Pancake Bakery for some pancakes. By this time it was raining. Once the rain stopped we set off for the Centraal metro station. We took a metro to our hotel for some much needed rest and a good night's sleep.
Sunday was a beautiful day, cloudy and chilly. We took a metro to Centraal station. Here we booked a 75 minutes open boat canal tour. The best way to see Amsterdam is through its canals. We learned why many of the buildings are tilted (or leaning) on the guided tour. We went through the Gentleman canal, the Emperor canal, the 7 bridges canal, Venice-like canals and many more. The small open boat weaves in through narrow and wide canals alike. Canal tour is an experience which shouldn't be skipped when in Amsterdam. Our tour guide informed us that the floating flower market (Bloemenmarkt) hardly sells any fresh tulips anymore but is a good place for tourists to buy souvenirs. So, from Centraal we took a metro to Rokin and walked to the floating market for shopping. Our afternoon was spent shopping and eating. At around 5 we took a metro back to our hotel to collect our luggage and came back to Centraal to catch our 7 p.m. train.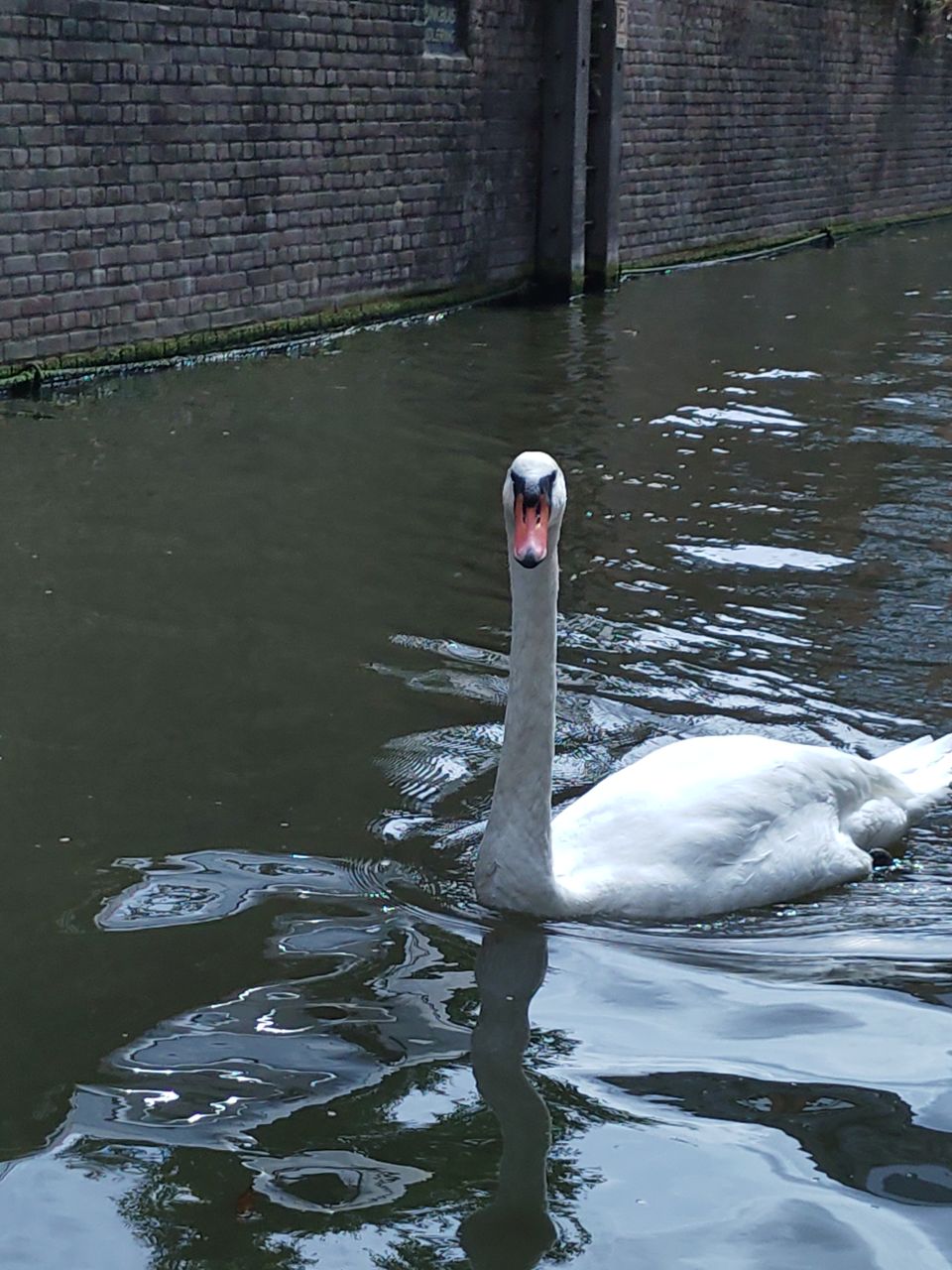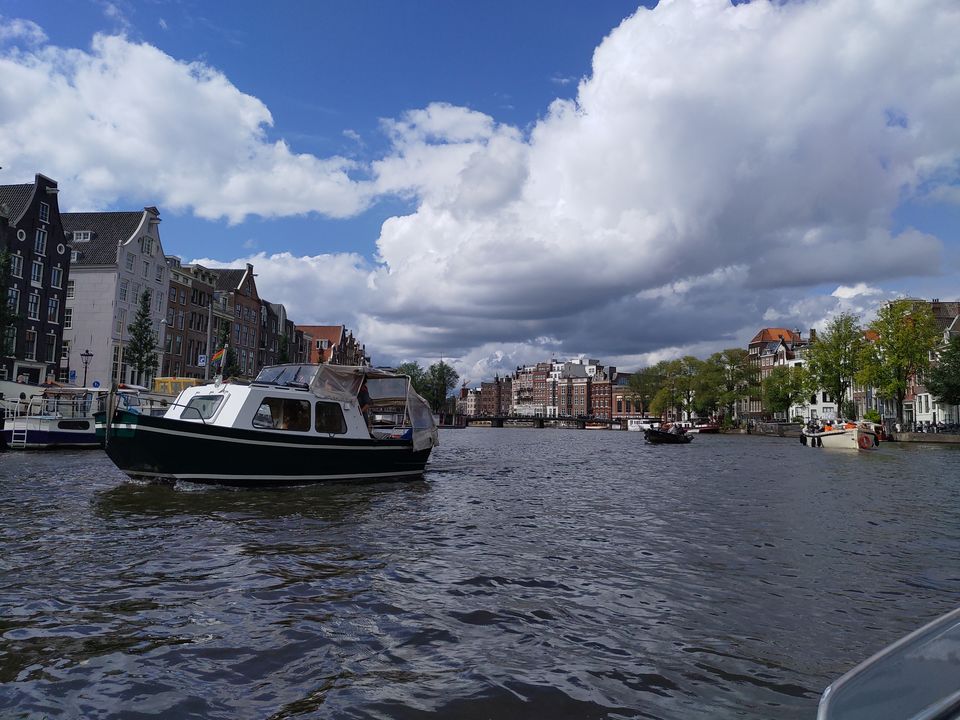 Ours was not a typical itinerary. We hardly covered any tourist spots, skipped the museums and Museumplein (museum square) altogether. We were so smitten by this beautiful city that we spent most of our time outdoors combing through the streets of Amsterdam. I have never been to Venice but this Venice of the North (Amsterdam) is extraordinarily beautiful and definitely worth a visit.