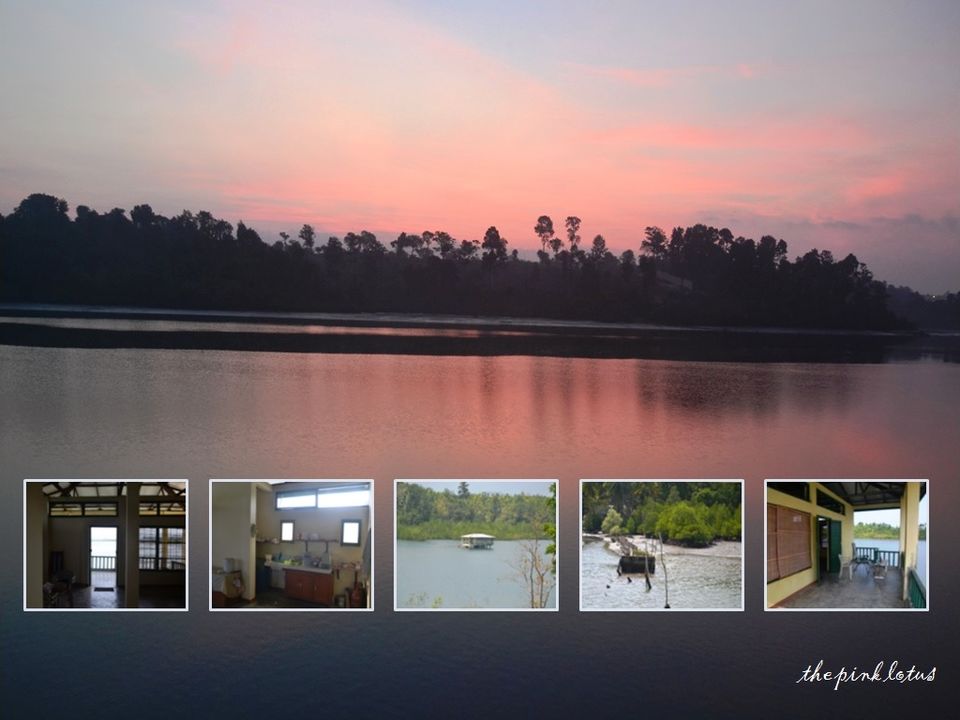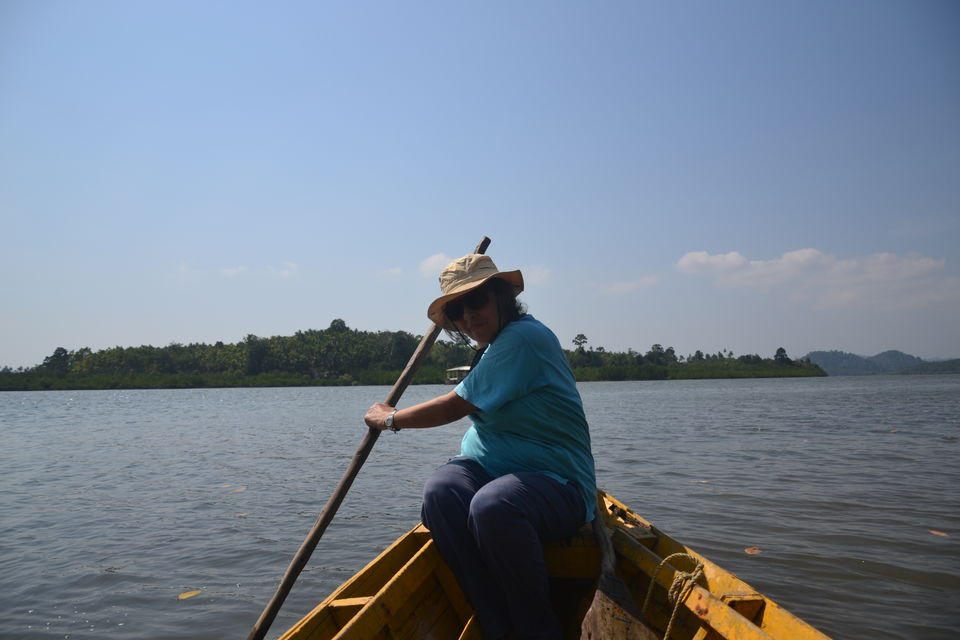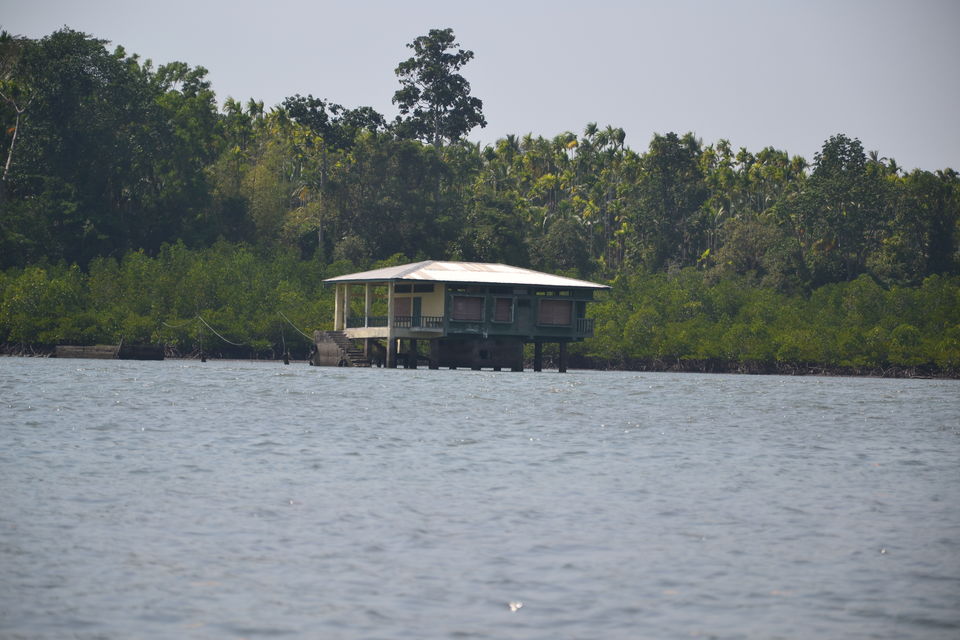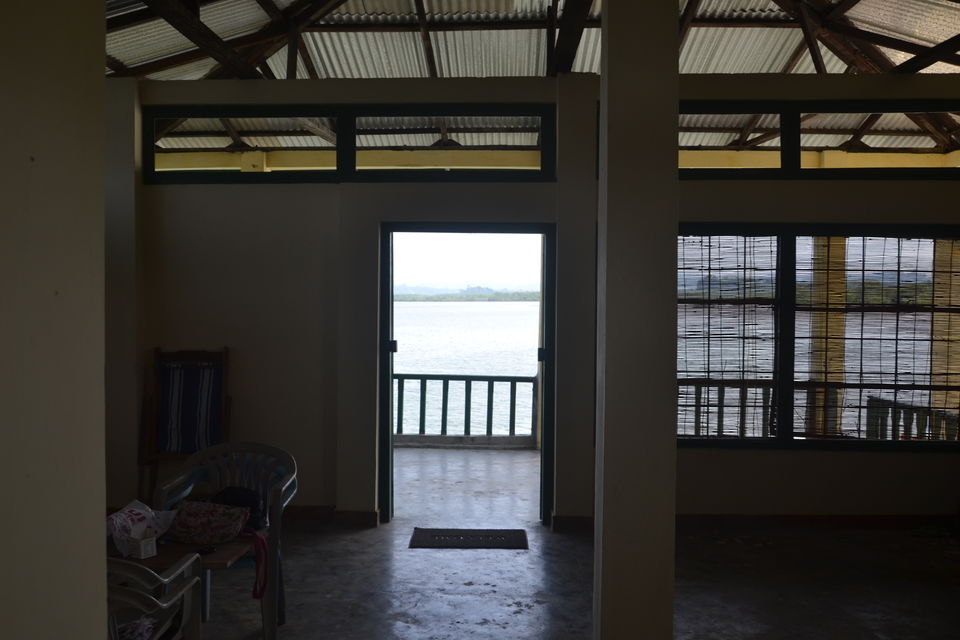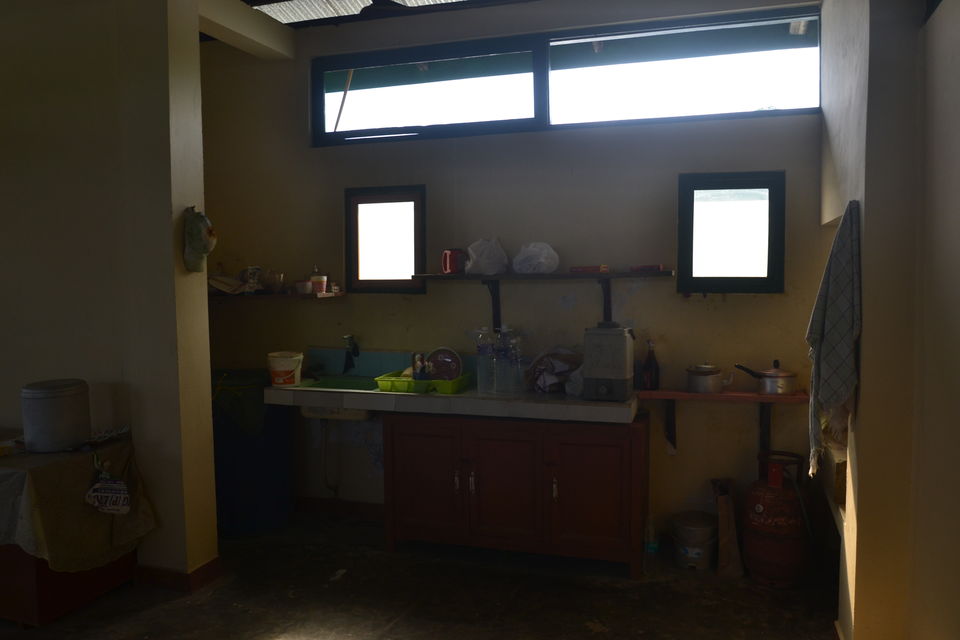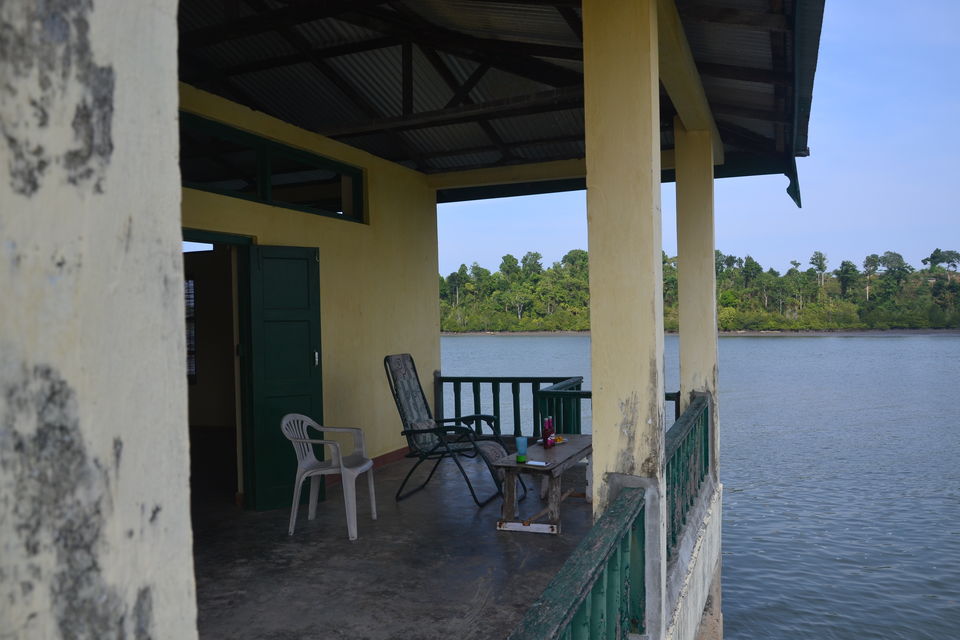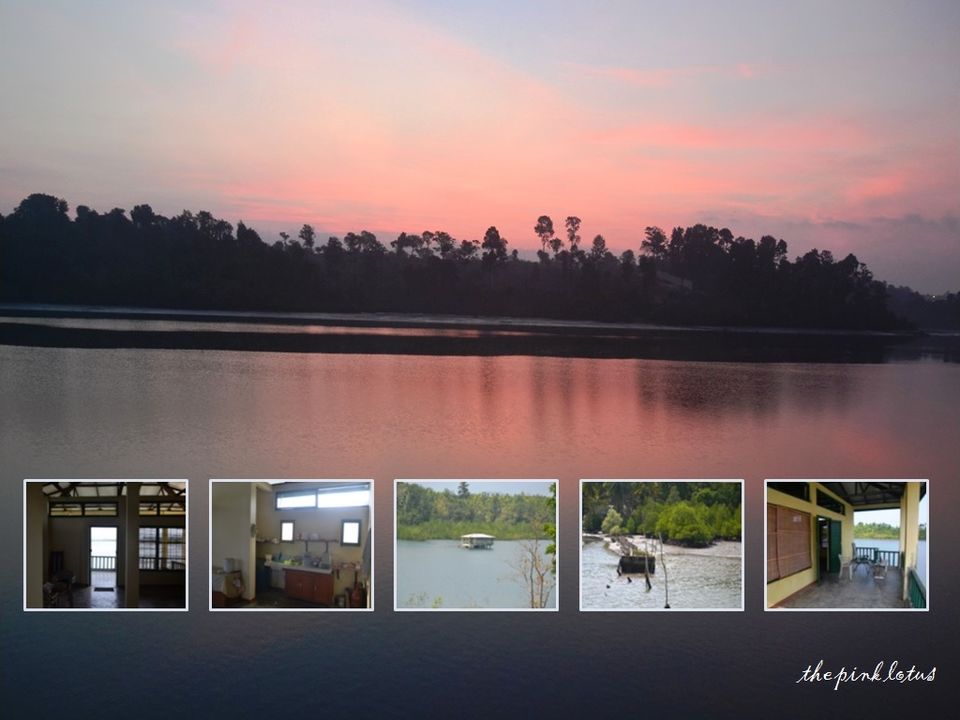 Picture 1: The waterhouse in a nutshell
The world seems to be on a standstill when you are here. Everything is quiet except for occasional noises of fishermen passing by on their dungis. I watch the colors of the sky turn from blue to dark to orange and then blue again. I was challenging myself to try this experience which looked eerie at first but then as time passed I started to relax and bask in the surroundings.
Skip luxury and even basic comforts of life for a while and spend a night at "Waterhouse" along the backwaters of Andaman sea. This is a simple spacious house built next to small quiet island near Port Blair. Dinaz Noble who also runs a homestay owns this island and this unique house. The house was built by the family for camping occasionally and now they have opened it for visitors who can appreciate this kind of experience.
She has boys to work for her but she doesn't mind stepping in and doing stuff like rowing the boat when they are not available. She will introduce you to the house and give important instructions before she leaves you for the night. Cell phone signal is present but I would advice you to switch them off for a better experience.
I crave for experiences like this and as I was living in Havelock island it was easy to take a weekend off to spend time at this eerie yet beautiful place with a bounty of nature to keep you company. The waterhouse is disconnected from the island hence you cannot walk upto the island without a boat. You are literally stranded for the night in the house. Some damage was also caused after Tsunami to the house and the pathway leading to the island. So don't go if you have phobia of being the only person around.
In the night if you create disturbance in the water then you can see "sea sparkle"; a phenomenon in which plankton glow when they are disturbed due to a property called phosphorescence. If you wish to take a tour of the island then wait till the morning and you will be taken by the boat and shown the plantations there. The water didn't seem welcoming enough so I would advice against swimming.
Facilities: Two double beds with two mosquito nets are provided in the same big bedroom. The bedroom also has two hammocks and windows and ventilators do not have glass panes. Next to the bedroom is a huge hall with kitchen which has a gas stove for cooking. Electricity is absent and solar lamps are provided. Hence charging of cell phones etc is not possible. Drinking water is provided and in the bathroom there is sufficient yet limited water which is stored through rainwater harvesting. So use the water carefully.
How to reach: Waterhouse is located at an island near Port Blair called the Fifth Island. Dinaz Noble owns and manages this place. Contact her on +919474208233. A taxi ride will be arranged to the spot in Port Blair called Atam Pahad. After reaching the spot a dungi (boat) will be rowed to the house. You need to reach before 3 pm as boys are not available after that to row the boat.
Price: The price for the night at the time of my visit was INR 3500 per night. The prices may vary when you book.

Warning: This is not a place for comfort seekers. Only those who are adventurous enough or like camping experience should go for this kind of stay. You are responsible for your own safety and no one will be able to help you if something happens in the night. So don't be over adventurous:)