Early morning we checked-out from our guest house and started off for the ferry port to the Havelock Island. We reached the port and to our astonishment the person with whom we had booked the entire trip of Havelock, wasn't present there. The ferries were crowded with no seats left.
We had no option but to drop the plan as last minute re-booking wasn't possible. We returned to our guest house, checked-in and relaxed until afternoon. The receptionist helped us book a ferry ticket to Havelock for the next day along with a scuba diving package.
What a great relief that was!
We also managed to get a refund from our earlier booking. The thought of losing out on one day was saddening; however, the auto driver was kind enough to offer a spontaneous one day adventure for a charge.
At first he took us to an untouched beach known as Wandoor. This place was breathtaking.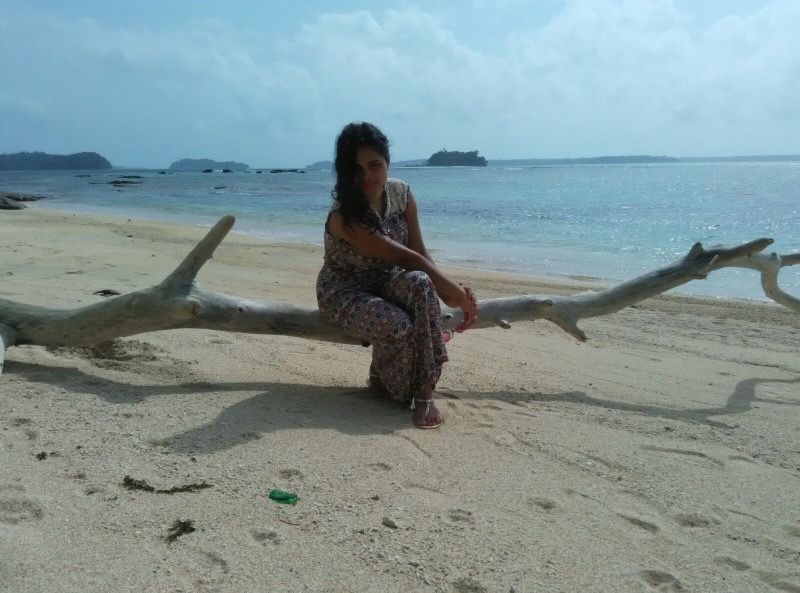 It was an untouched beach with absolutely no human life around.The water was clear bluish green possessing a Wandoori fragrance.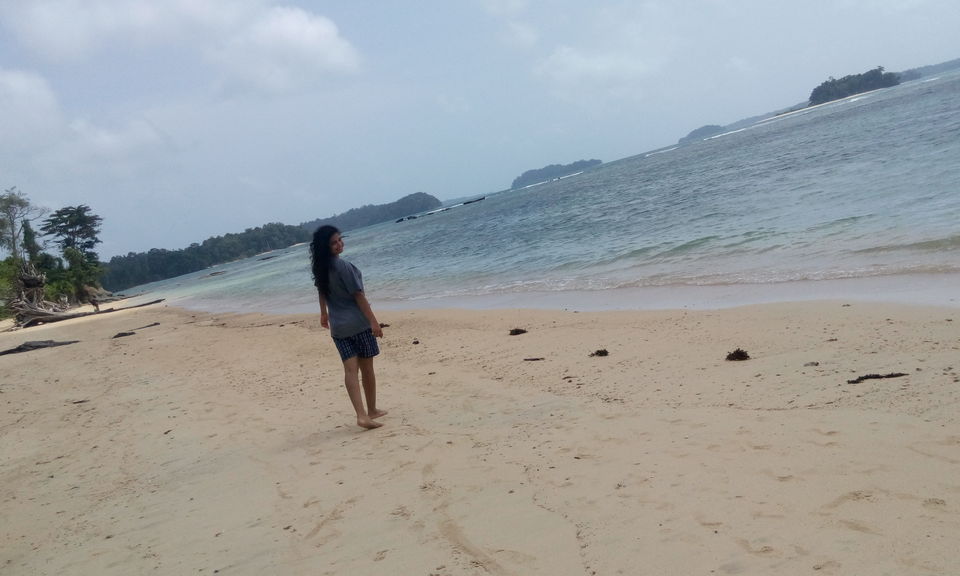 A contrast of deep blue sea and pale brown trees painted a spectacular picture. Thanks to our smart thinking, we had an extra pair of clothes to go for a swim in those untarnished waters.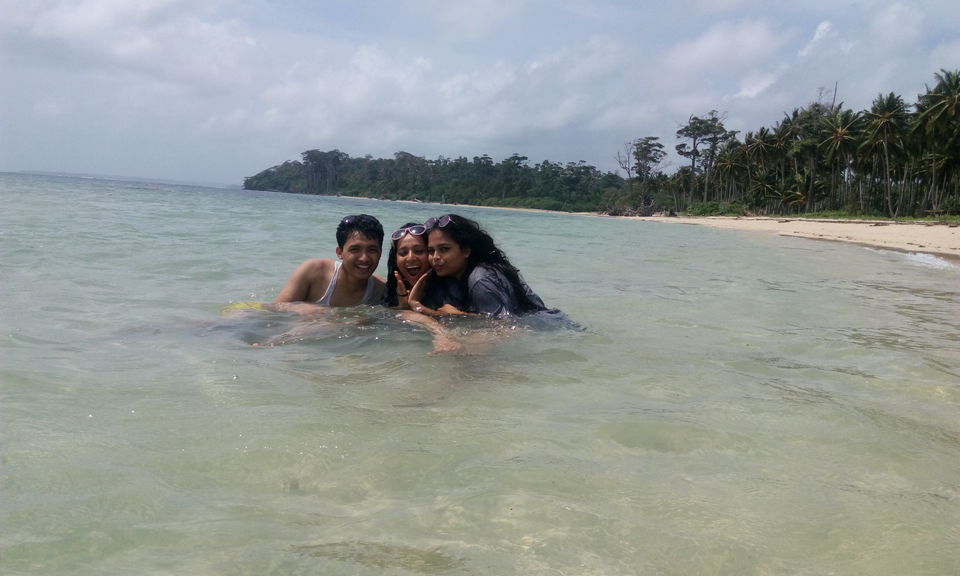 We enjoyed ourselves swimming for almost a couple of hours and then decided to head towards the natural caves. If you are an adventure lover then a short trek to these caves is a must to do. These caves have been formed over many centuries due to tidal flow.After a quick trek to the caves, we headed to Chidiyatapu.
The road to Chidiyatapu is scenic with winding turns and lush green trees in a dense forest.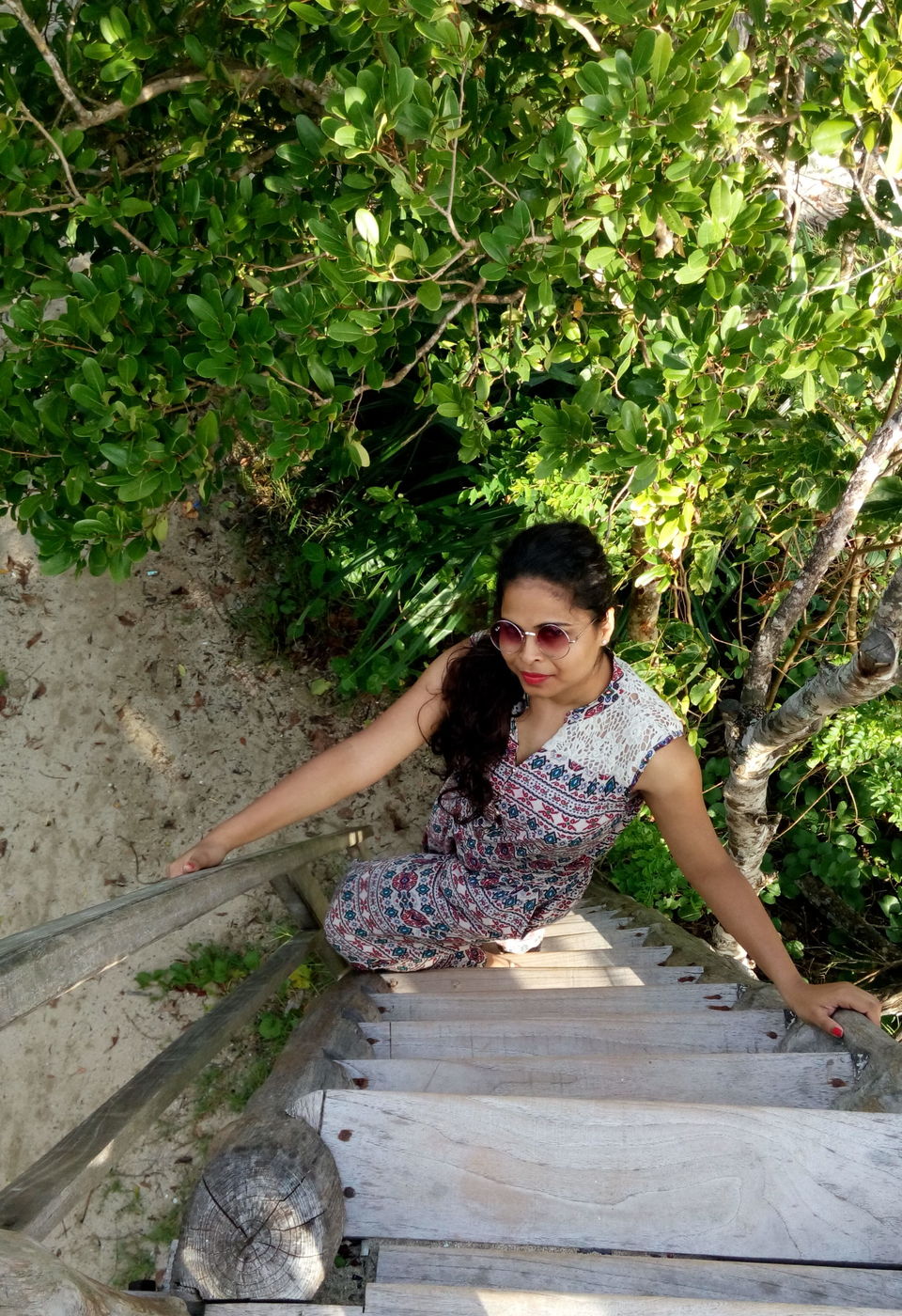 The name Chidiyatapu means an island of birds and it indeed is. Various species of gorgeous birds are found here. It is a haven for bird lovers and wild life enthusiasts. If you want to experience a tropical getaway, then this is the place for you.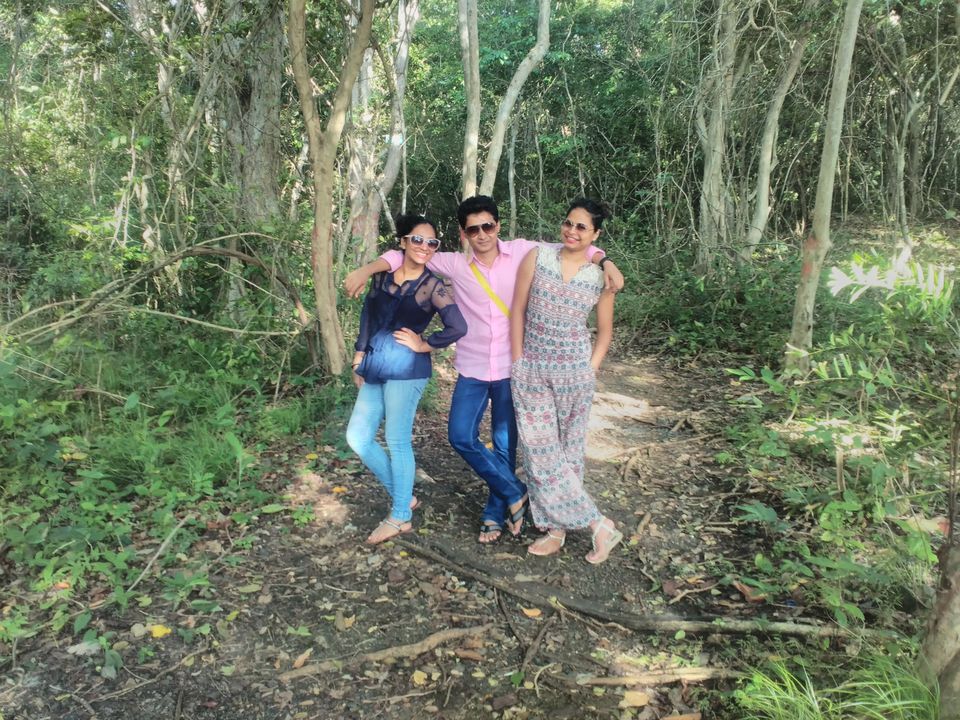 We decided to leap into this explored pool, however after a few hundred meters headed backward as the silence was deafening.
Sitting on the shore and enjoying the setting sun was a soothing experience for our minds and bodies.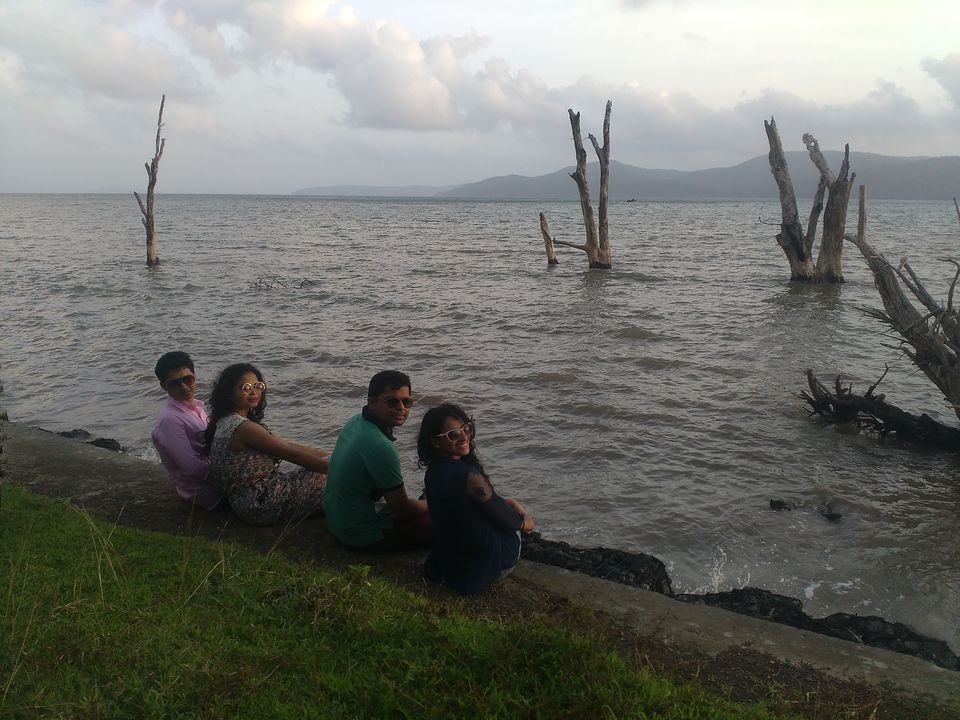 Last but not the least, on our way back home we noticed a man on his compact cart frying aromatic delicacies. We stopped by out of curiosity and found that those gourmet treats were yummy pakoras of all varieties. There were bananas, brinjals, whole chillies and many more veggies. The chai served with these delicious pakoras was just as mind blowing as our adrak ki chai sitting bah the bay. Wah, Majaa aa gaya!
And this is how Chai ki chuski ke saath khatam hua ye din.
stay with me .... !!!
A gorgeous paradise is on its way to be talked about.