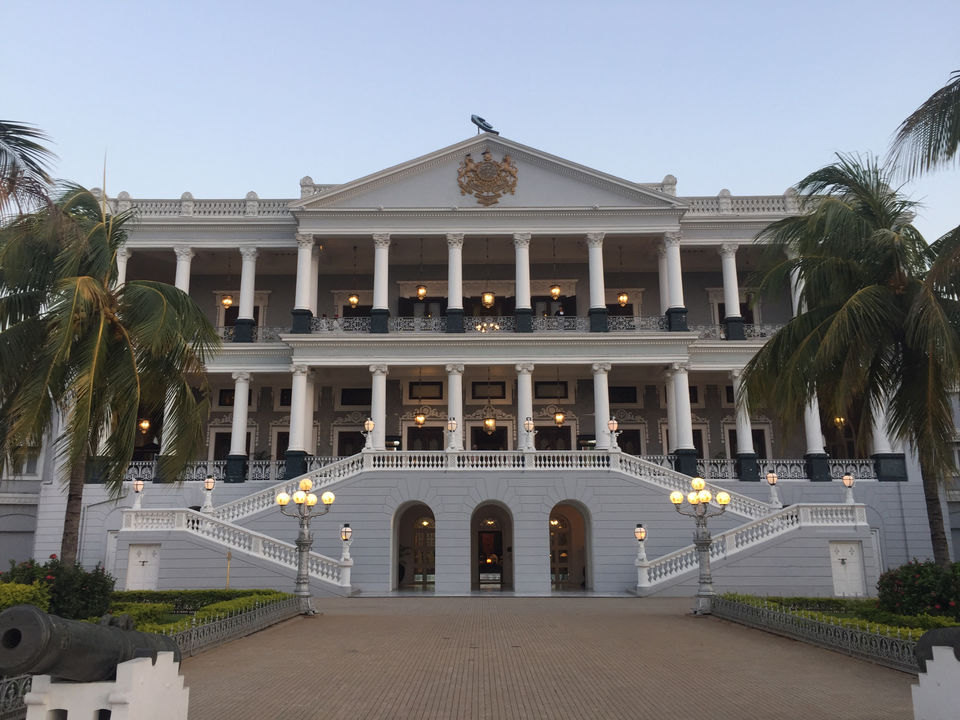 I belongs to Hyderabad so i've always share a special feelings for the Nizam's city . When Salman Khan's sister marriage happened in this royal property of Hyderabad it was talk of the town and all of my friends asked me oh you are from Hyderabad have you been to The Taj Falaknuma Palace?
And i was like no and some of the friends teases me that how can i've never been to such a royal Palace as i am a person who loves to explore the new places all the time.But jokes apart because i always travel to Hyderabad without my husband i never thought of it that i should visit this beautiful Palace.But i've decided that in my next trip of Hyderabad The Taj Falaknuma Palace will be the first place i will visit with my family so i made an online booking.Because i don't want to stay there i just want to capture some pictures and to spent a quality time with my parents and kids i booked a package to see the Palace and dinner with my family.It is very reasonably priced just in Rs 10000/- you can see the whole Palace and can have dinner in any of your choices restaurants.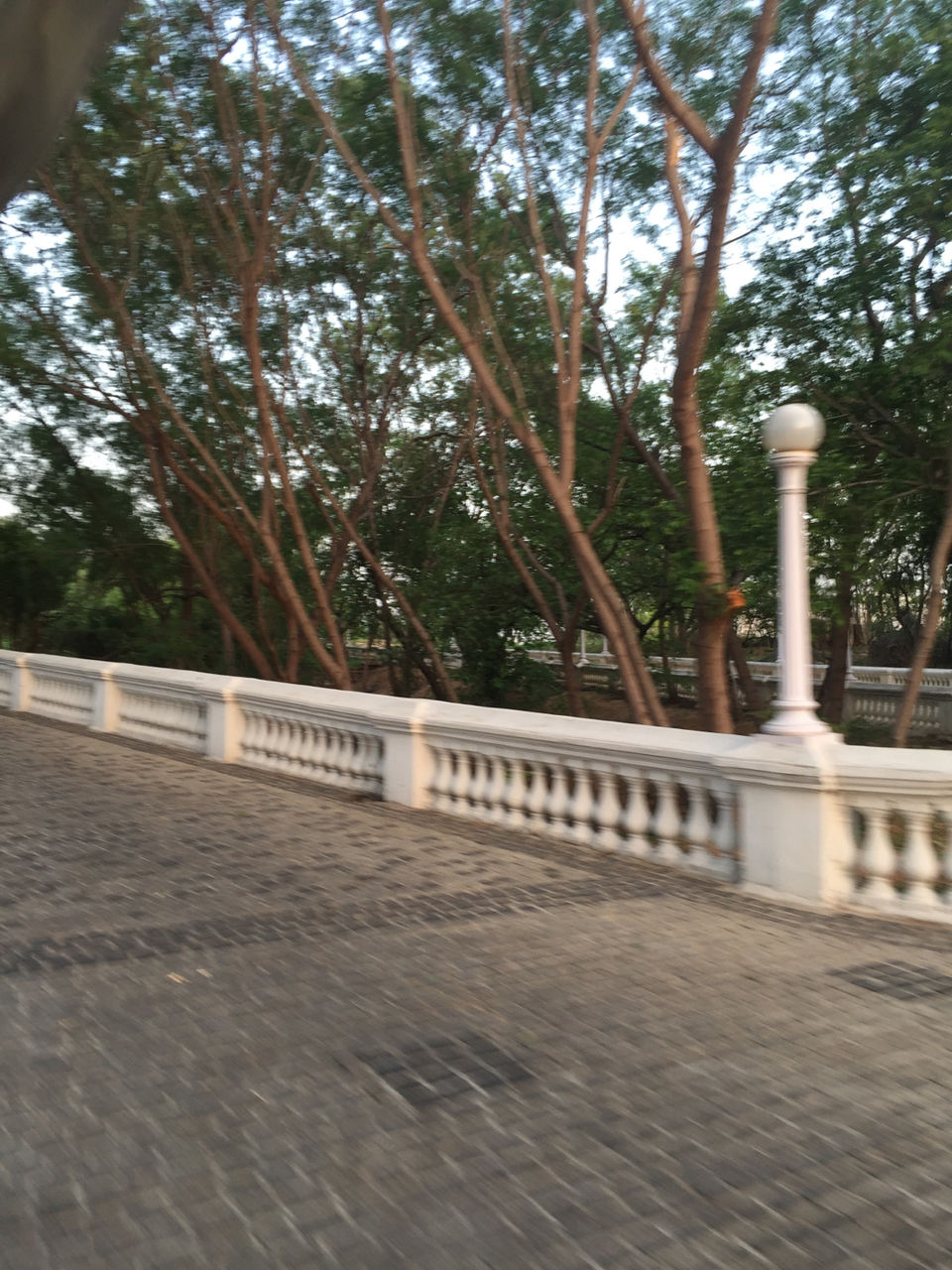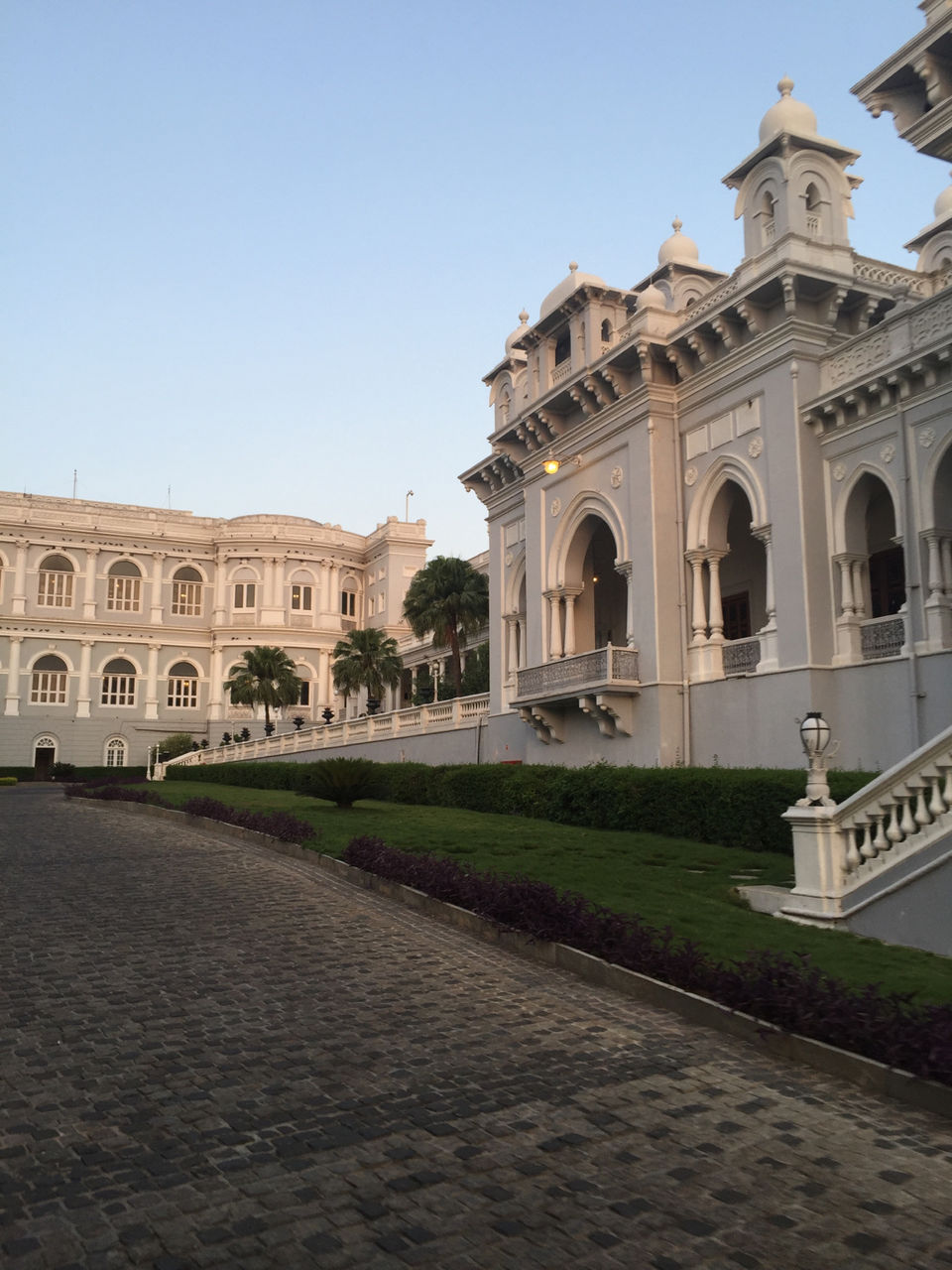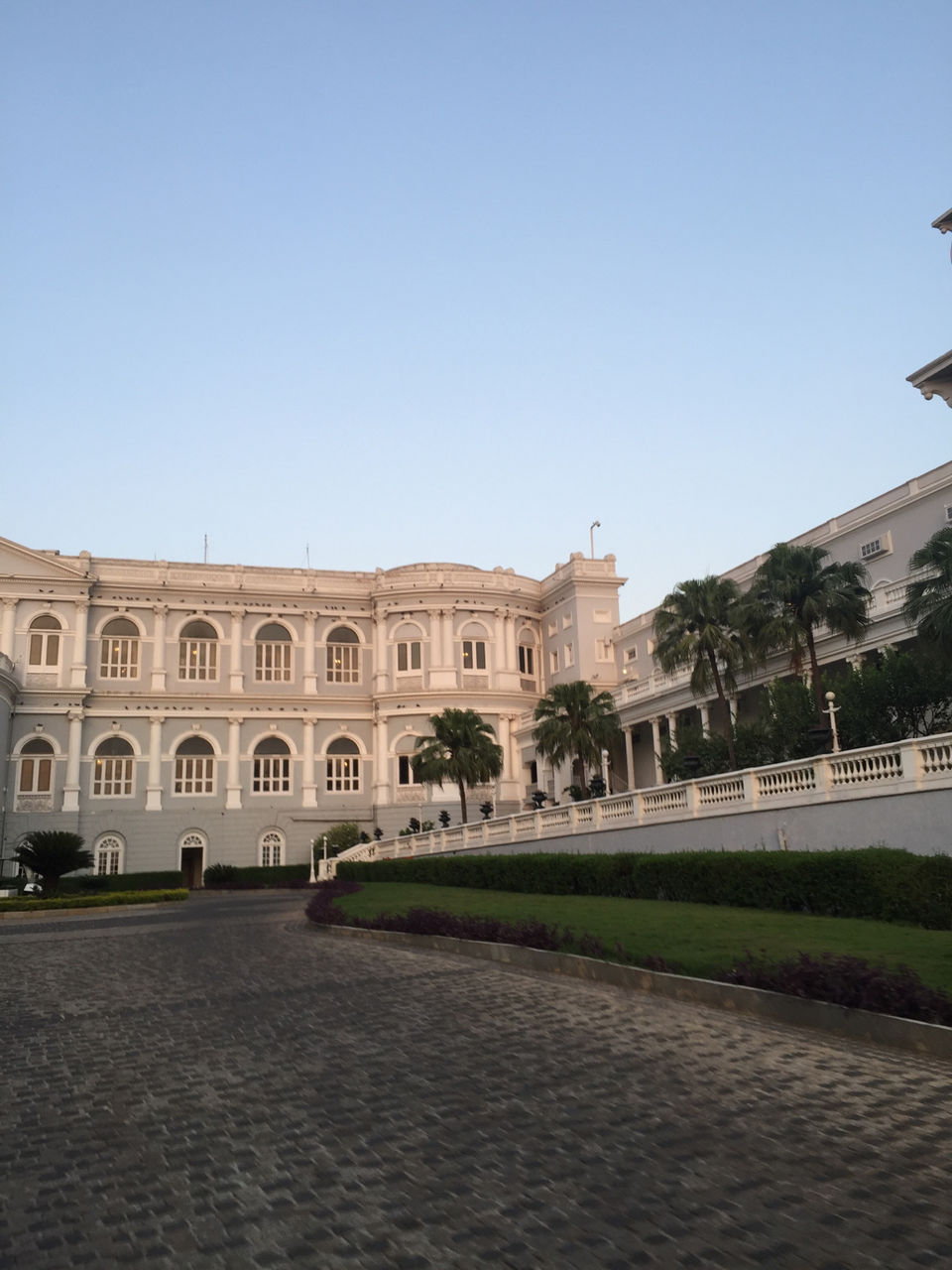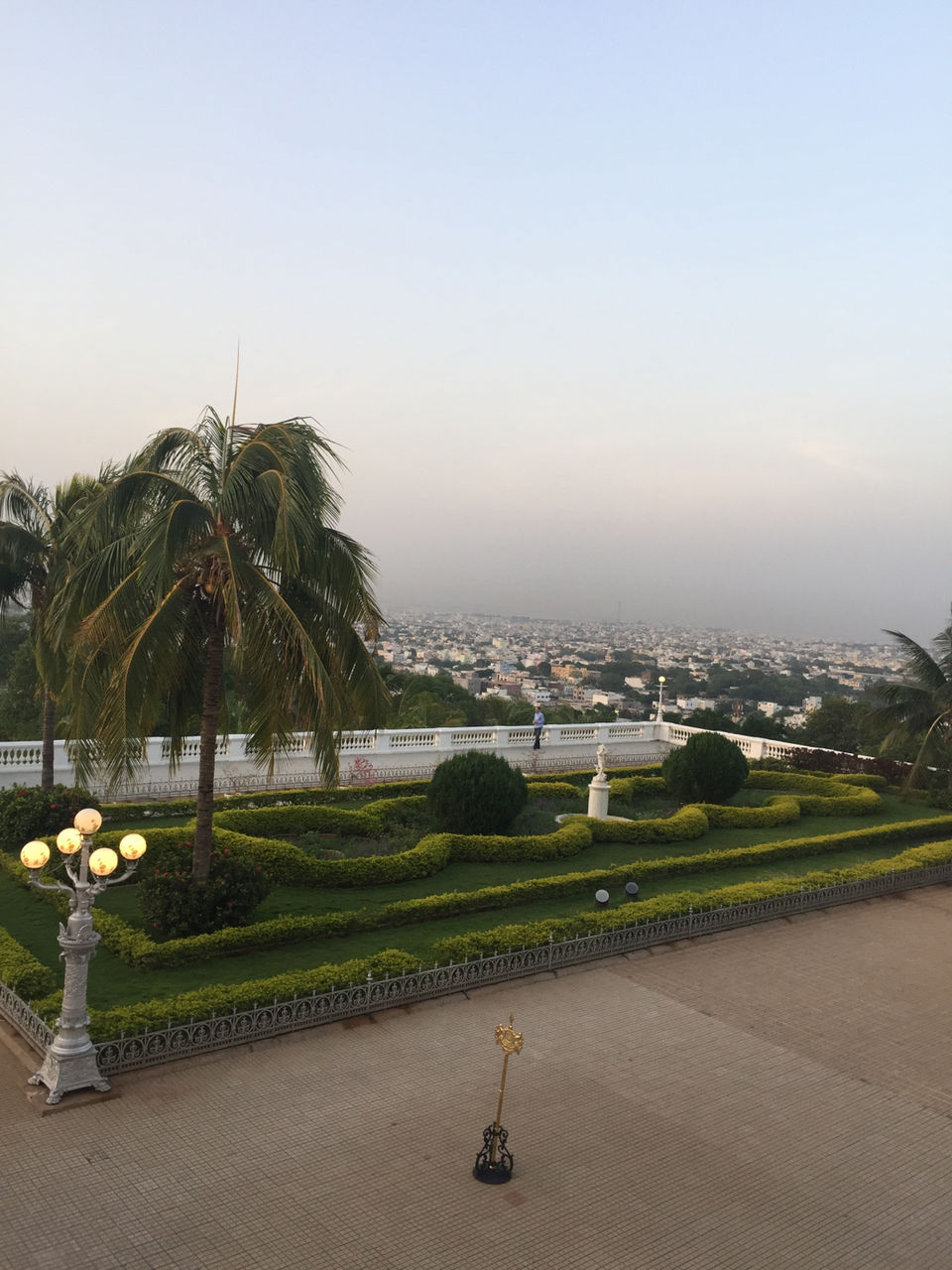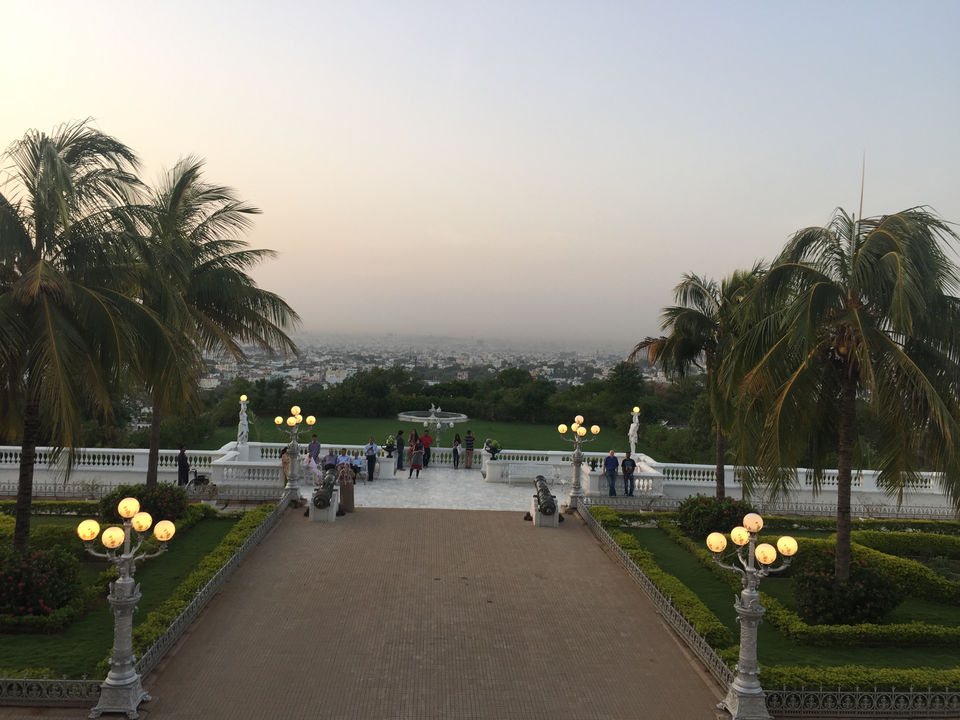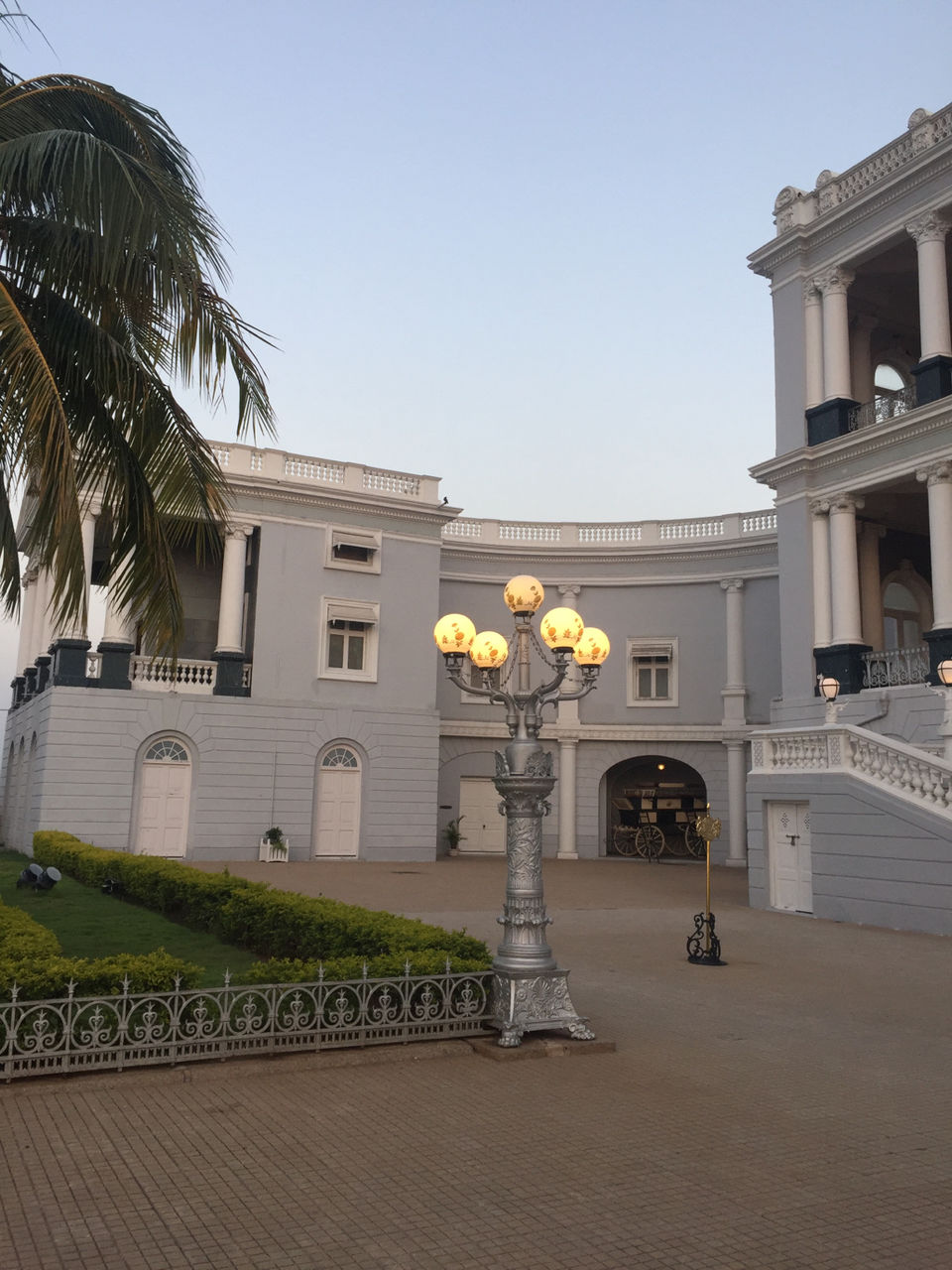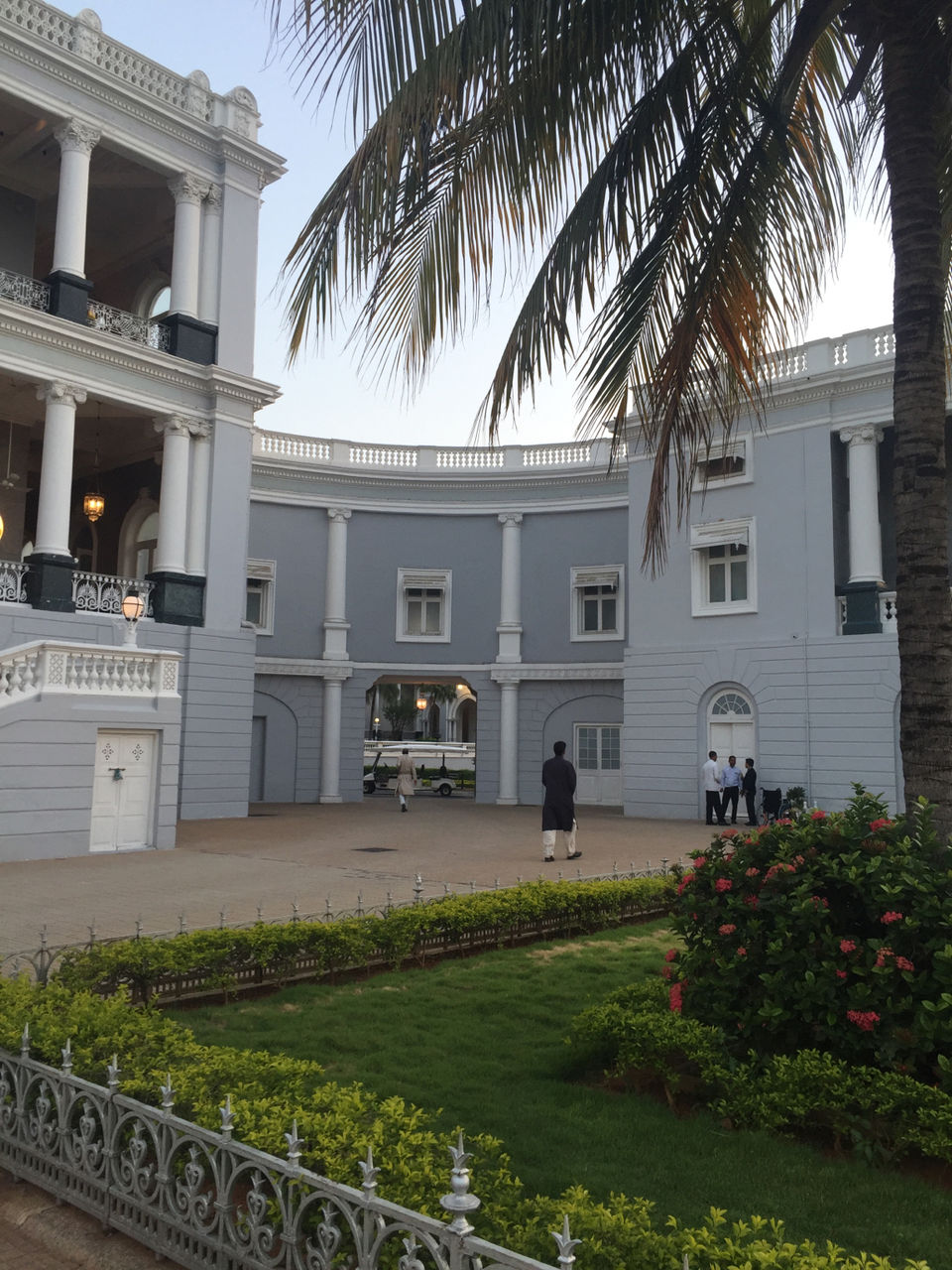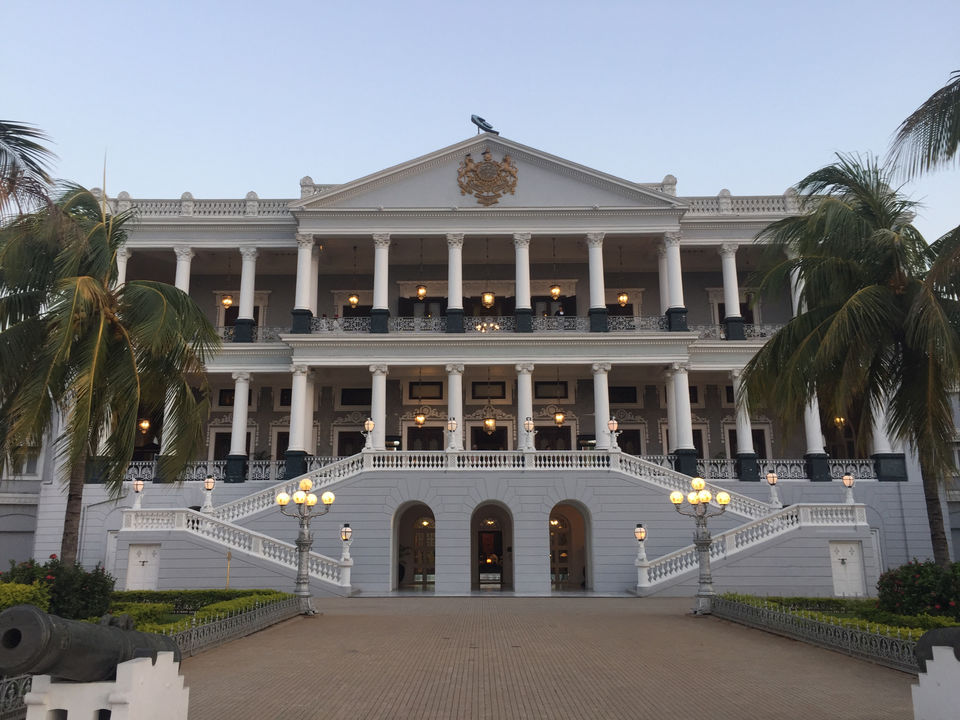 So when i entered in the Palace they asked me to give a print out copy of my booking.Immediately after they complete all the necessary arrangements they shifted us to a golf car which directly dropped us to the Taj Falaknuma Palace entrance gate.After entering into this stunningly amazing Palace my family's reaction was wow.......and i was stunned to see that big white palace is looking so gorgeous that i can't describe it in words.
There is one guided tour of the Palace which gave you a short brief about the history of this Palace.The Taj Falaknuma Palace belonged to the Paigah family and was later owned by the Nizam of Hyderabad.This Palace was build by the prime minister of the Hyderabad Viqar-Ul-Umra and the brother-in-law of sixth Nizam in the year 1884.
The camera is not allowed during to the inside tour of Palace so i listen sort of history and sharing with you all.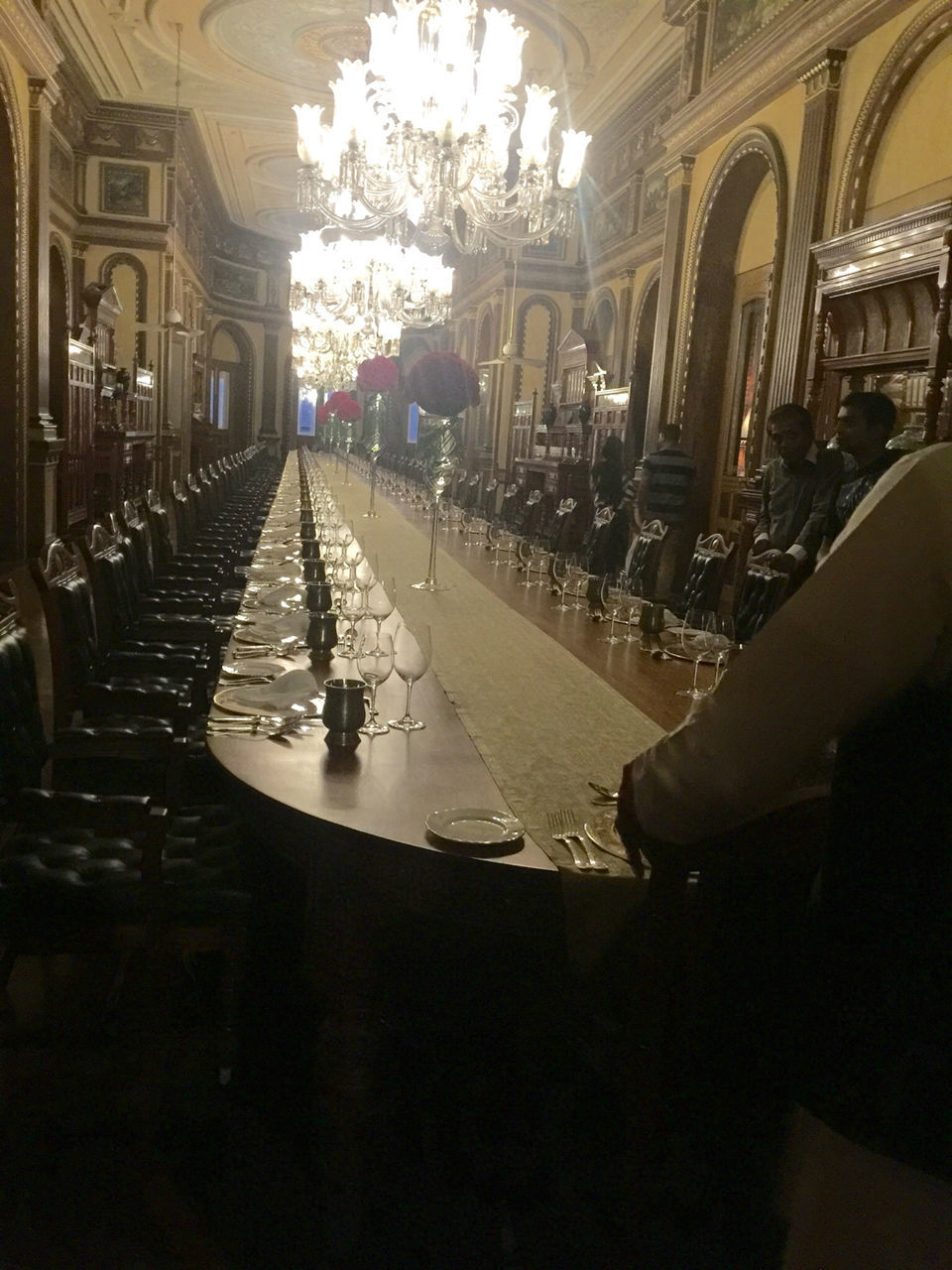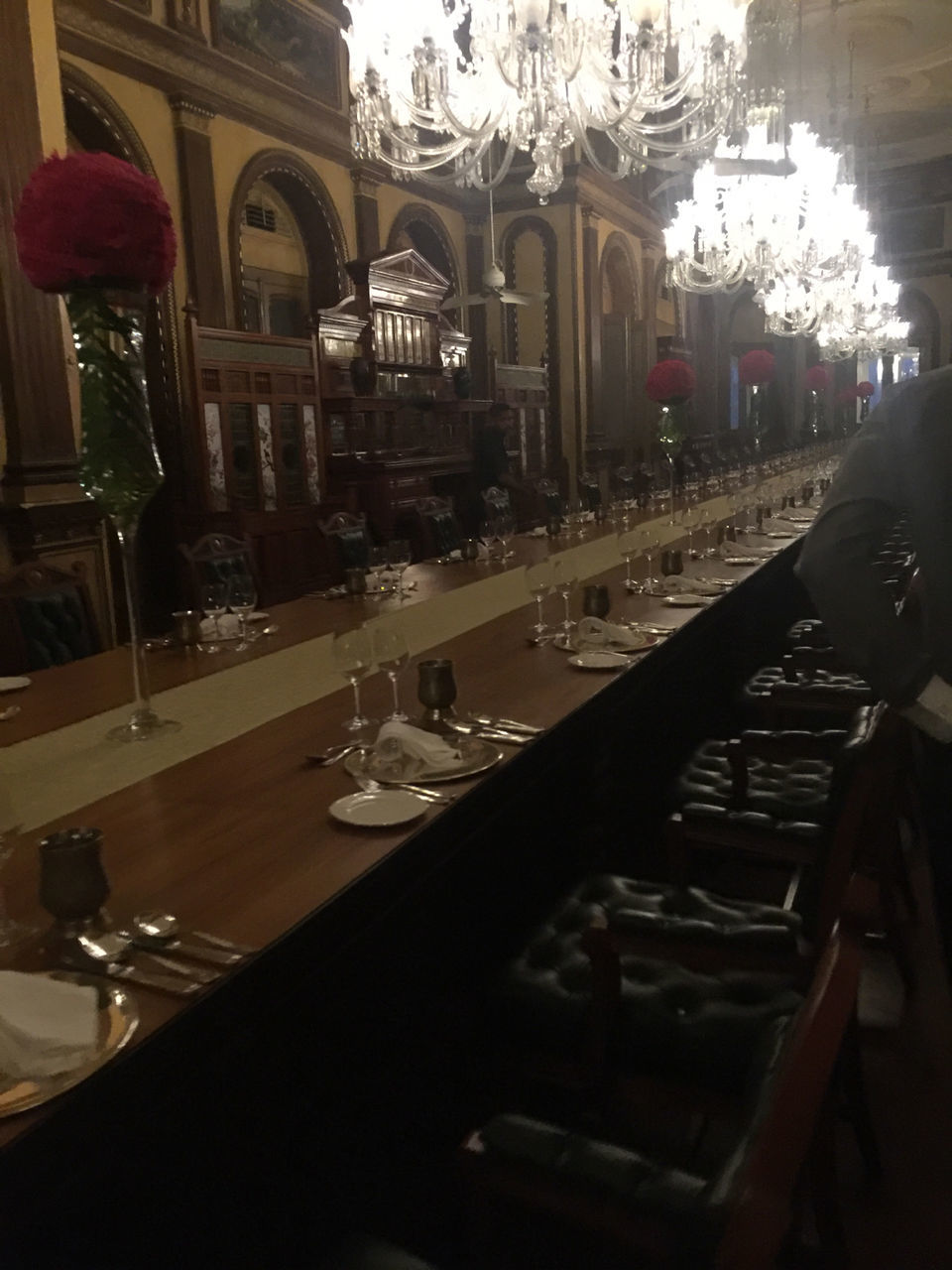 Then what i saw next was jaw dropping yes the royal dining table of Falaknuma palace where several kings dined and it is world's largest dining table with 101 seater.And here is the unique thing about this dining table that the person sitting on the one end of the table can easily hear the person sitting on the other side of the table...isn't it so unique?
The crockery which was earlier used for serving was made of gold and silver and there are 5 chandeliers which was placed above this dinning table were so beautiful and they light the entire hall.We can't take the pictures of this royal dining table but yes i broke the rule and i managed to captured two of the pictures from my tiny mobile phone.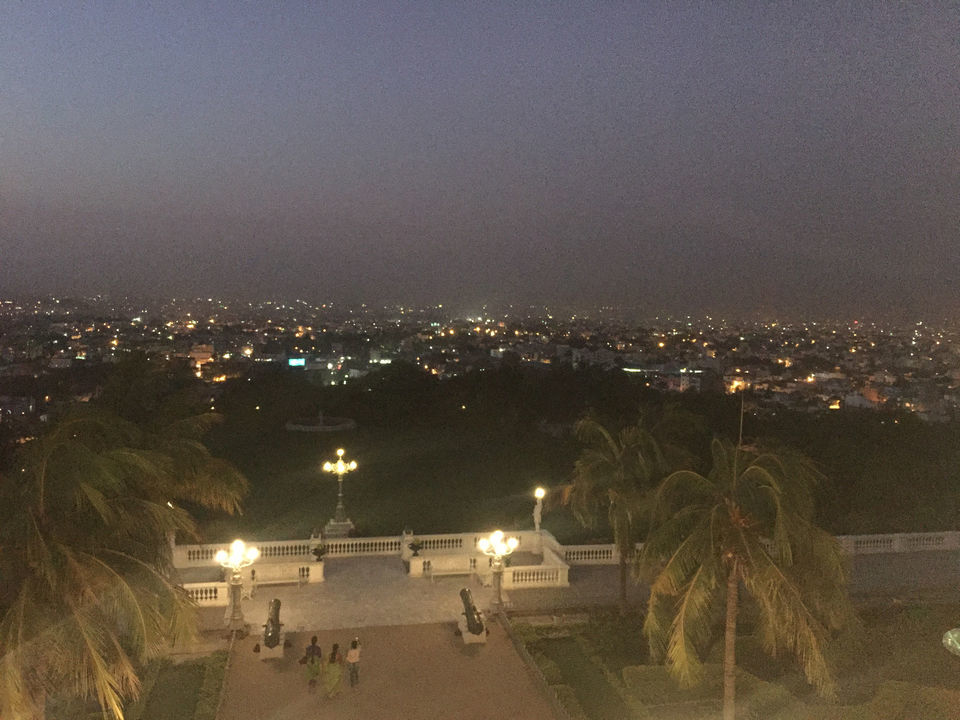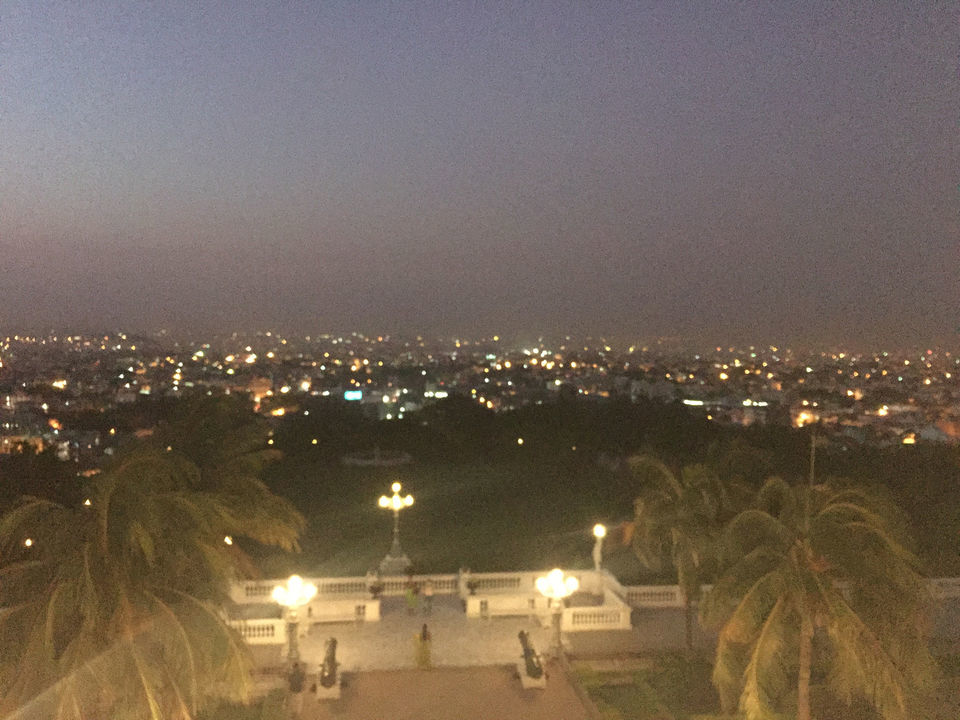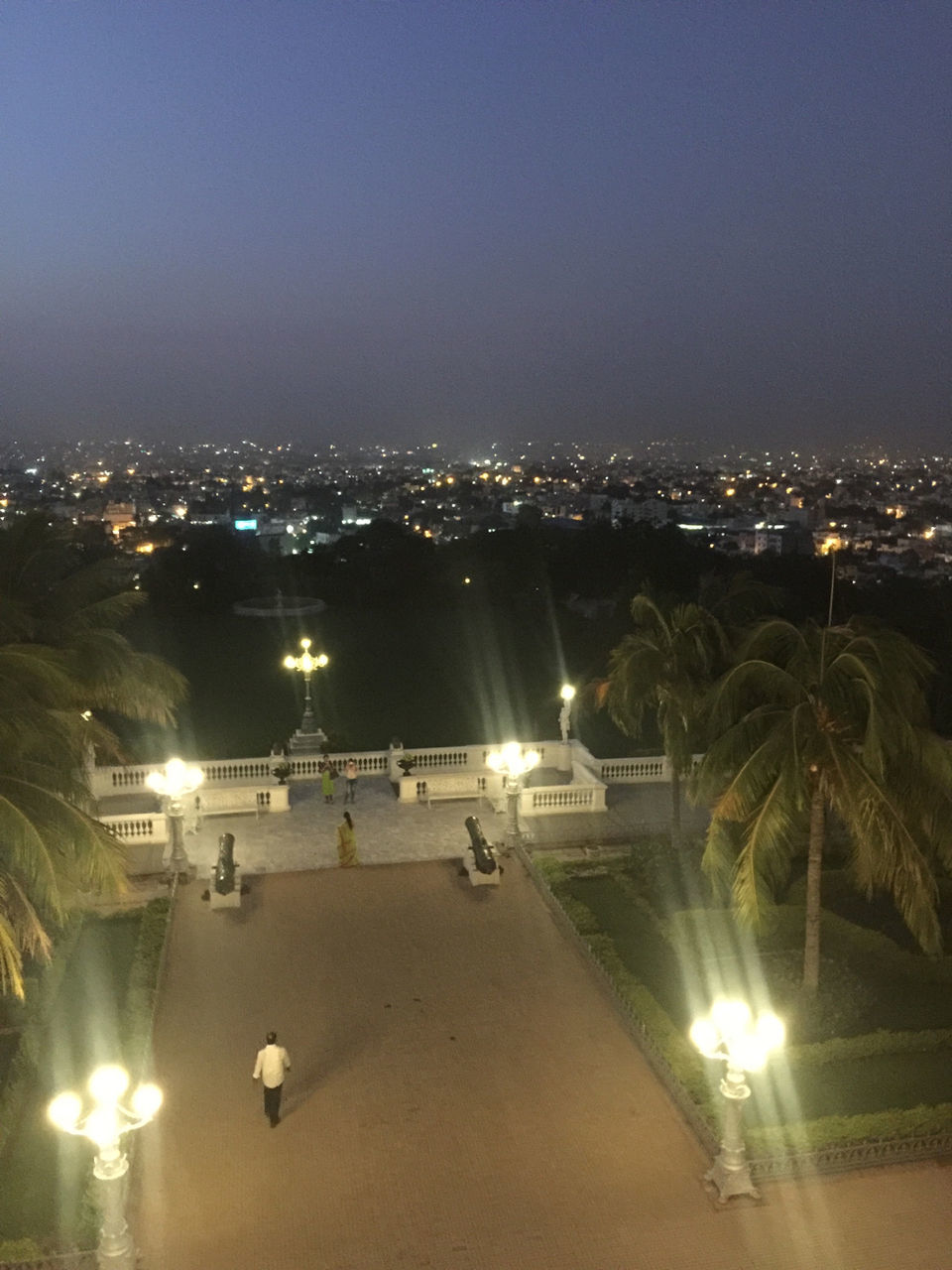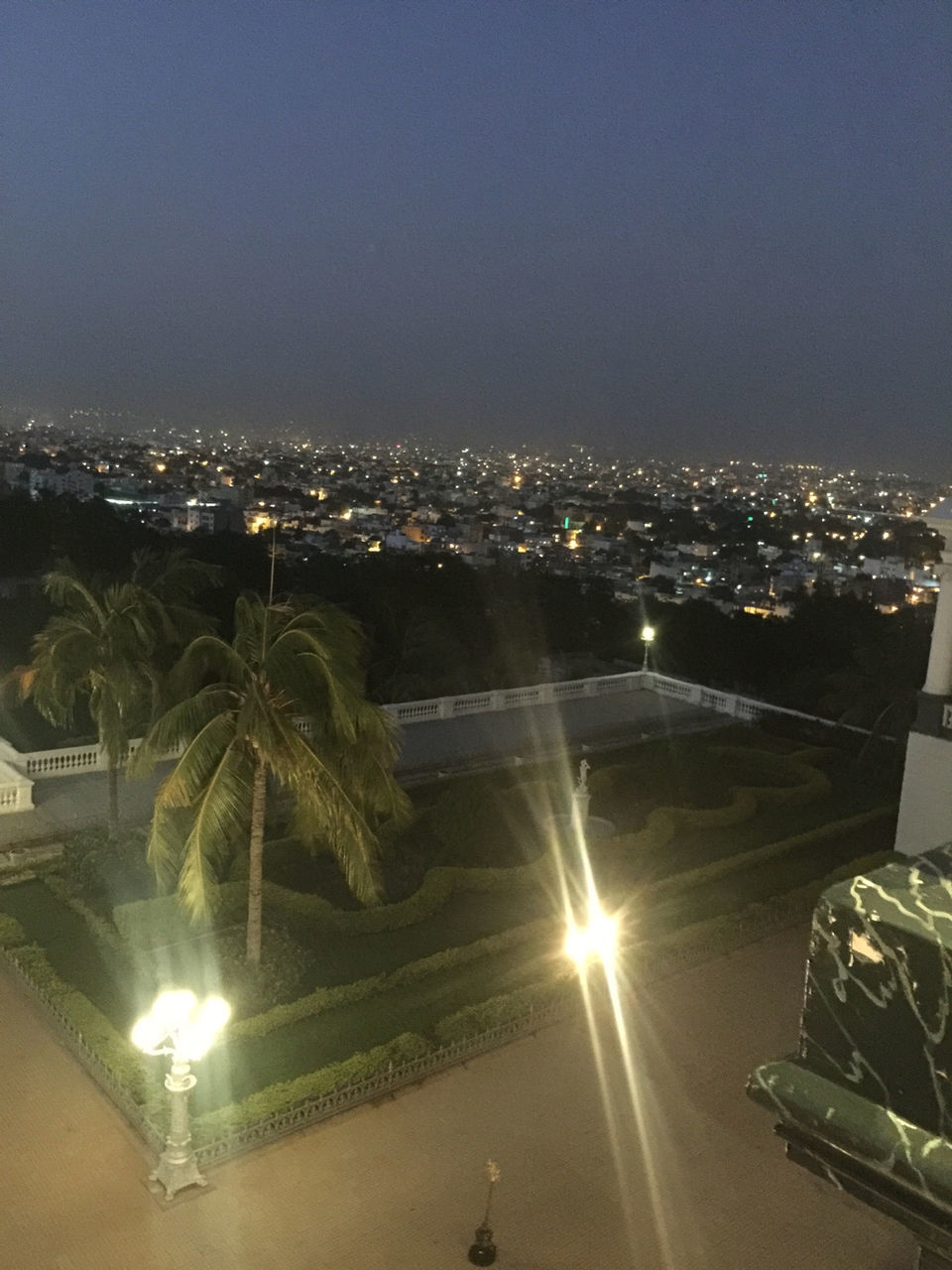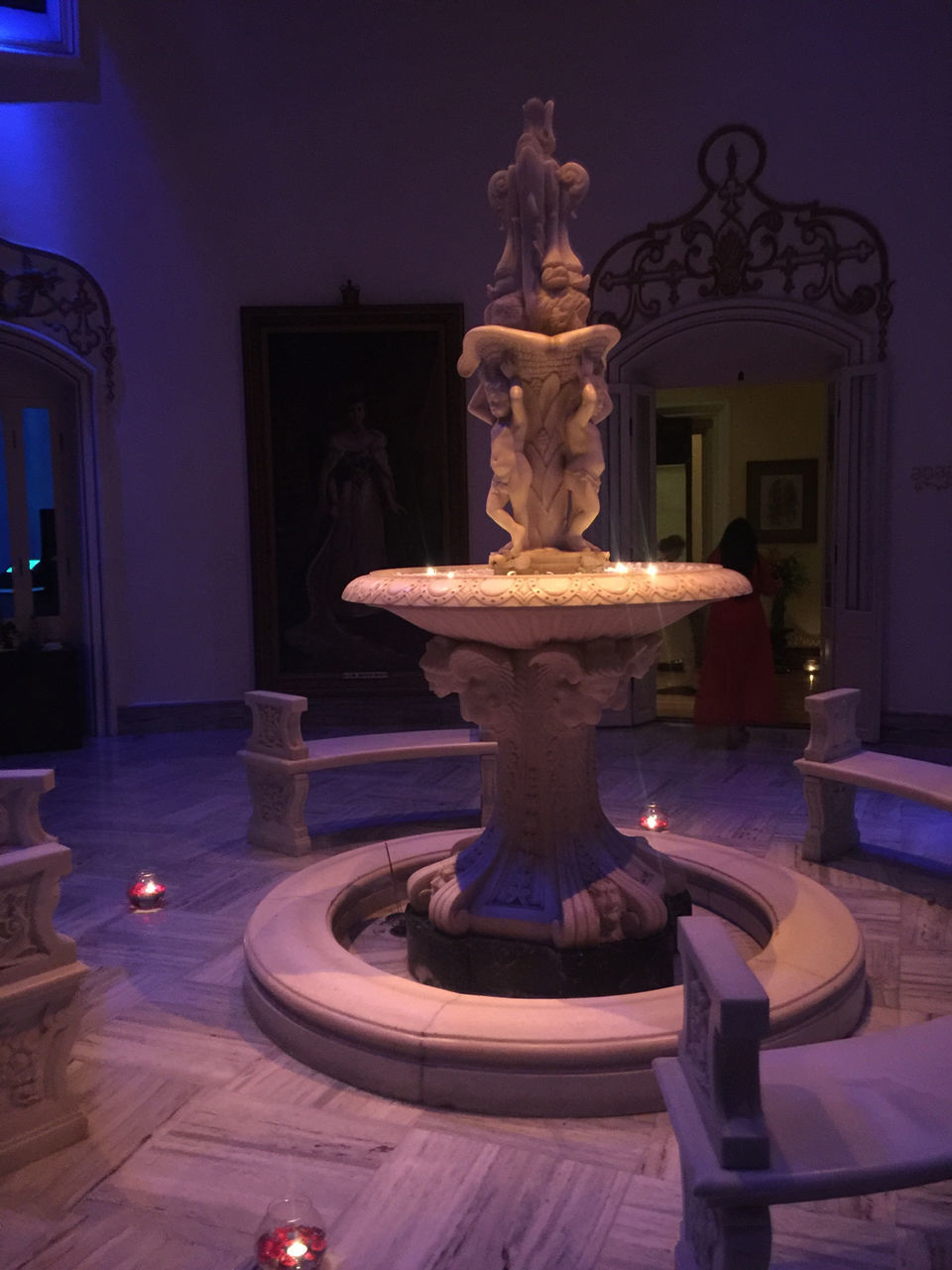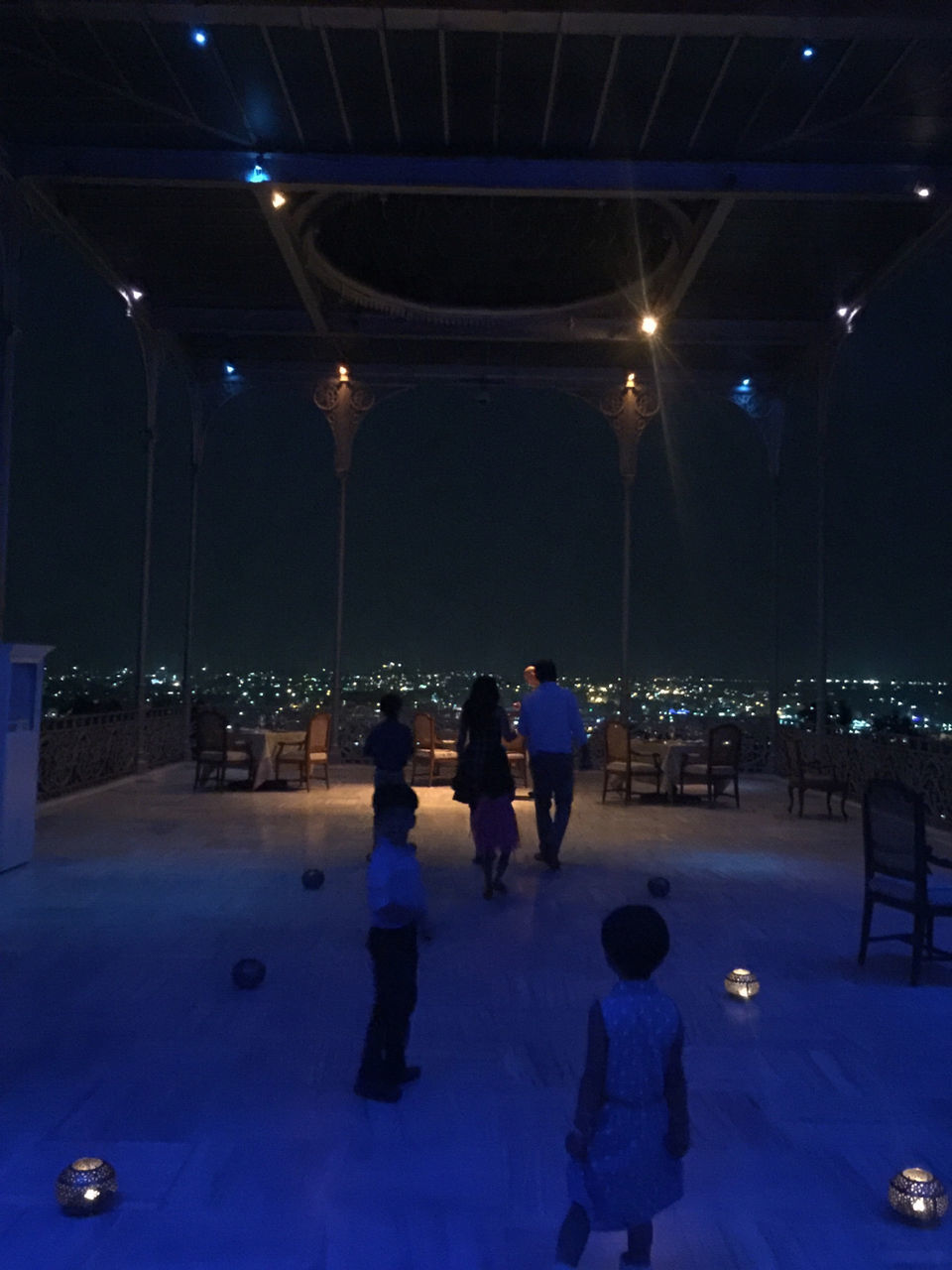 The night view is more stunning than the day view.You can see the whole view of this beautiful city Hyderabad.
There was a kawali show going on (Khwaza mere Khwaza dil main sama ja)and i can't tell you that how good i was feeling to listen that song and it was perfectly apt for the evening.
We saw a horse carriage which was dropping the Royal family members to the palace.This service is not for the visitors of the palace.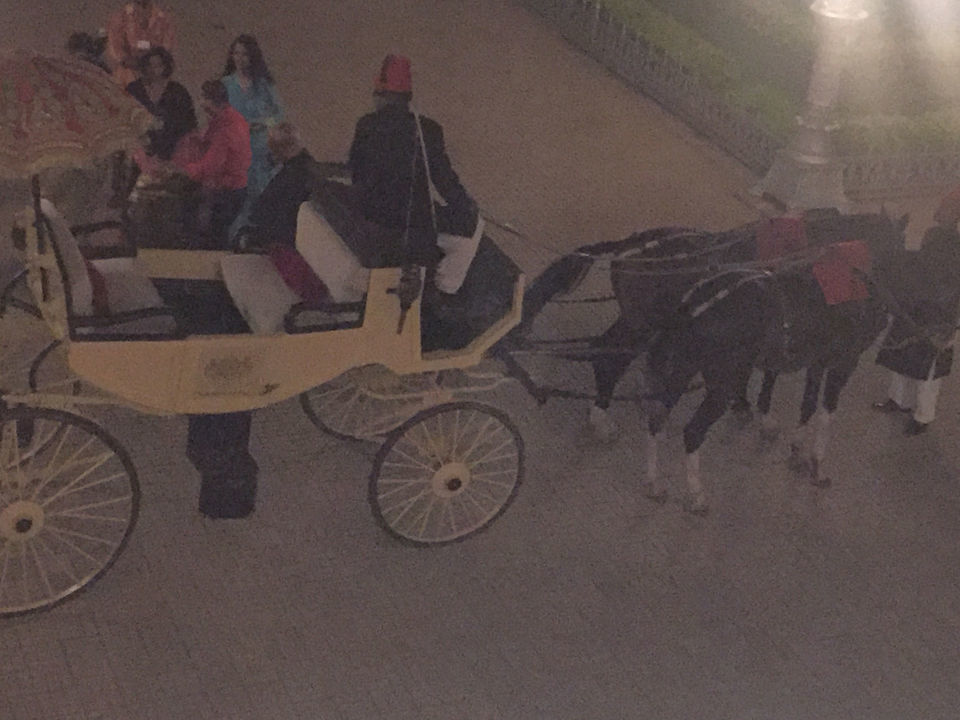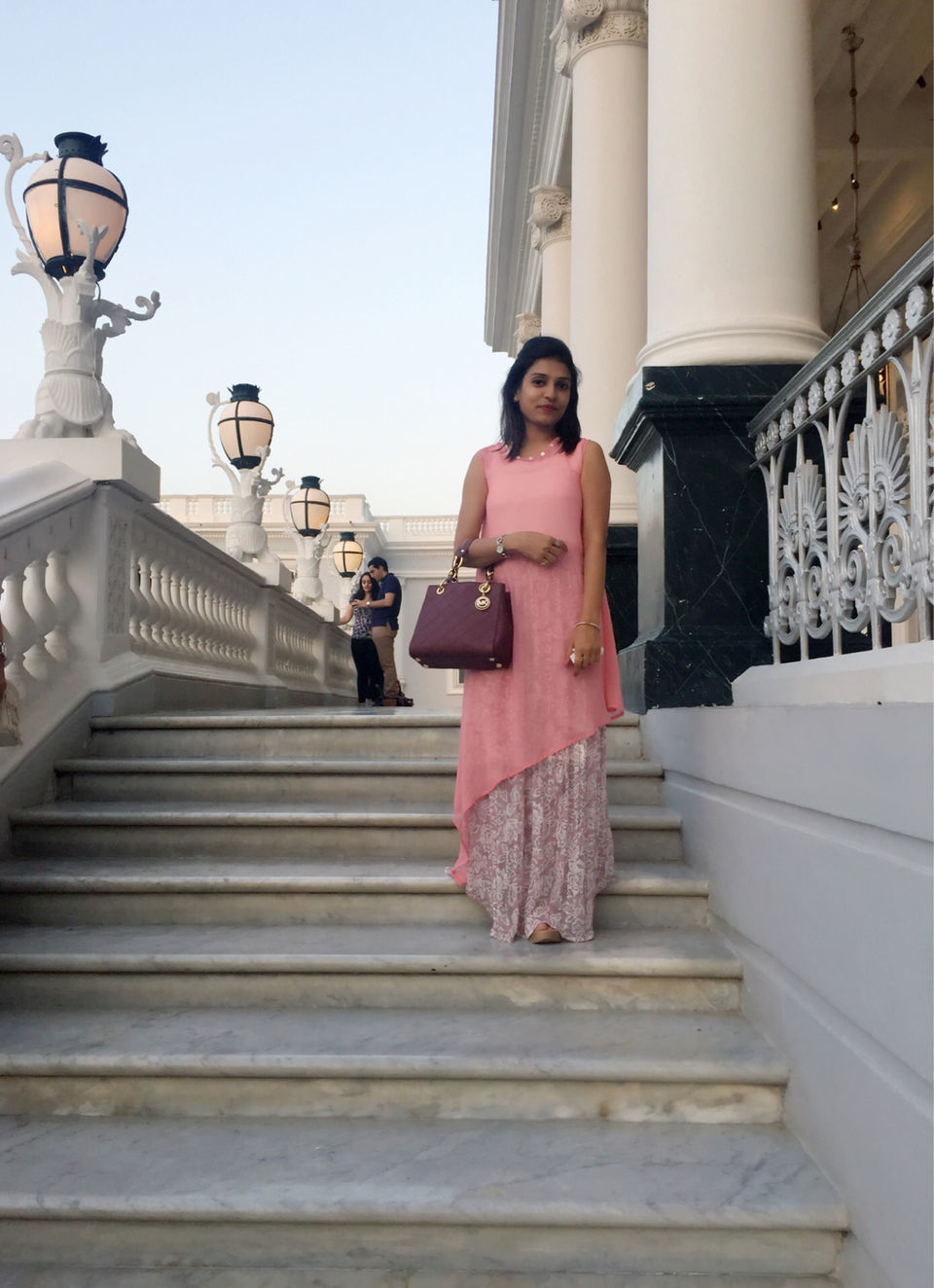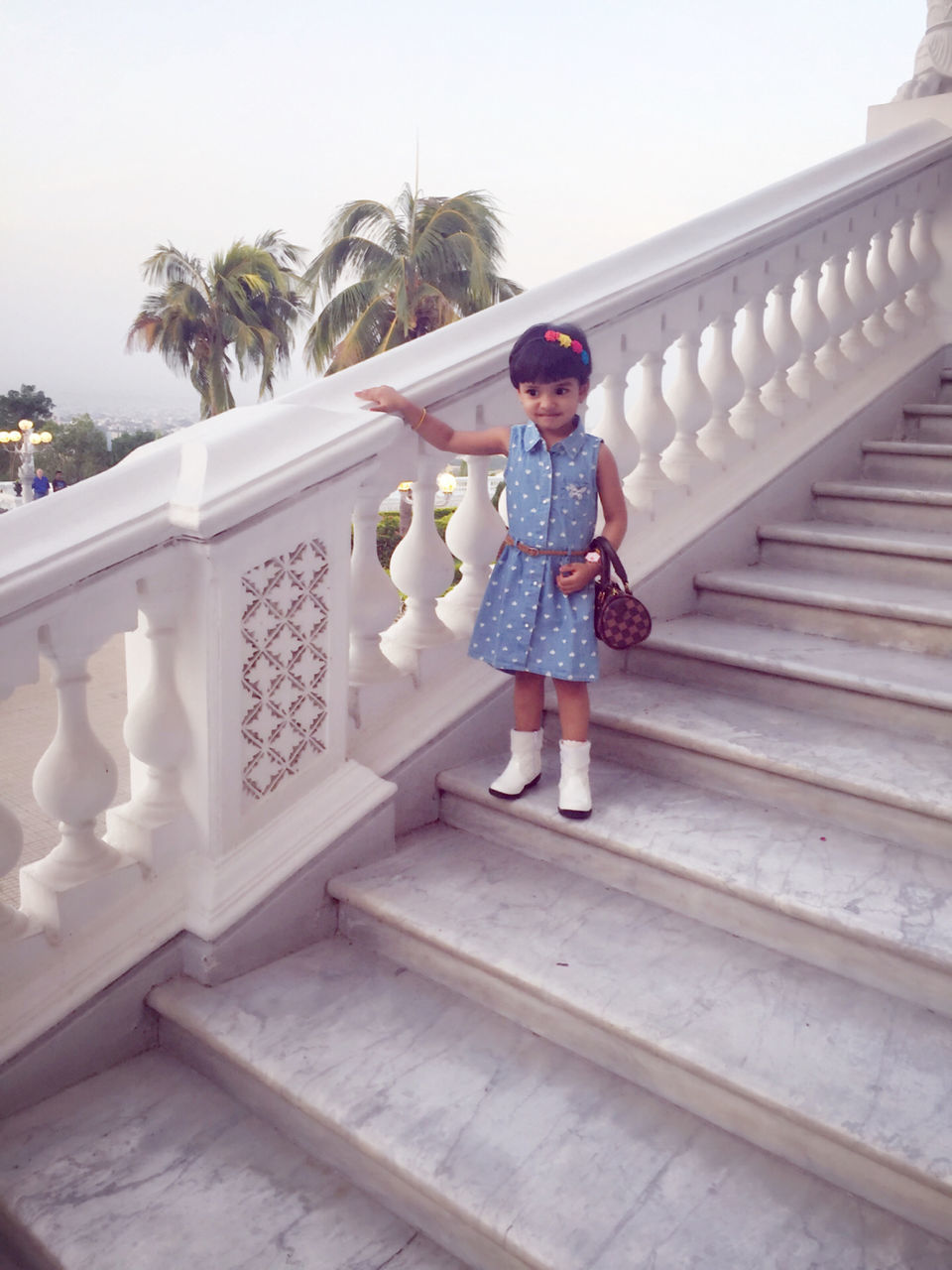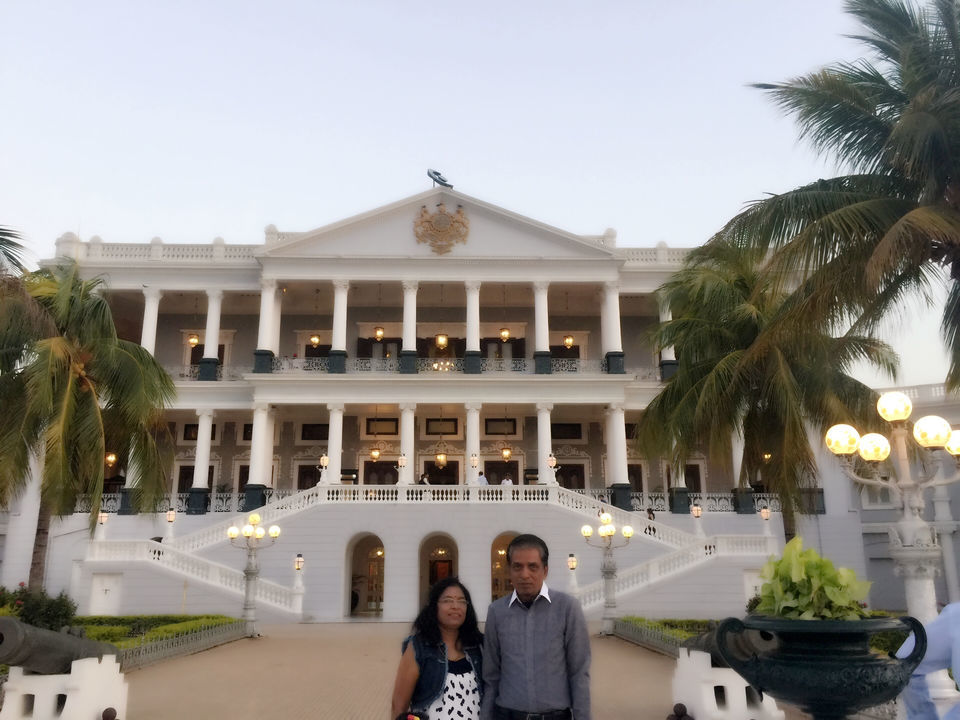 Then we head up to the restaurant Adaa where we were booked our dinner.You have the choices of vegetarian and non vegetarian meal.What else one can order when you are in Hyderabad so i ordered a veg biryani with some vegetable curry and raita.
The food was so tasty and the services are so royal.My parents and kids were so happy to see this heritage property of Nizam a well spent day and next time i surely book it for one night stay as i have heard that the rooms of the Falaknuma Palace are designed with a morden architecture.
Highly Recommend for one night stay.