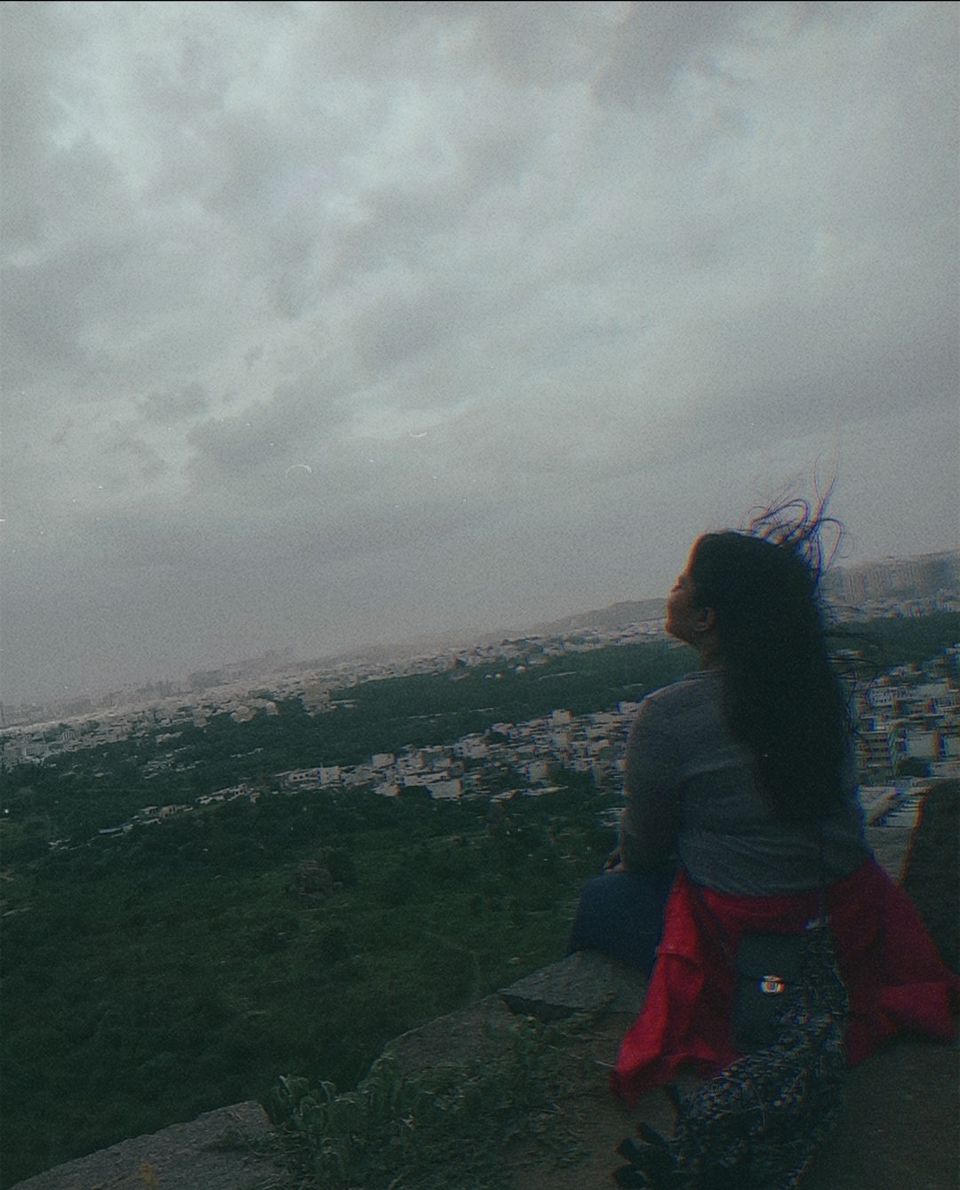 It was a day trip to Golconda fort ,if you are looking for the cheapest place in Hyderabad and if you are a lover of old monuments and buildings like me then this place is for you 😁 I myself visited this place twice😁.
The Golconda Fort opens at 9:00 am and closes at 5:30 pm and it's situated a bit higher so to reach there you can take stairs or any other root there are 2-3 roots but no transportation is available once you enter inside the fort you have walk all the way up which is a bit tiering but you with definitely enjoy because there is something about those old historical places which will make you feel amazed 😊.
So the entry ticket will cost 25. Rupees only😁 take it and start walking. So after tacking ticket you have to show it to the ticket checker , and then you just walk and see the fort from down and Mughal garden's all around so much of greenery, flowers , sprinklers it was beautiful 😍. Then the stairs part will come we took stairs and one more thing you can bring your own food and have it while you roam around or if you are going with family you can take food with you and have a small picknick. The Golconda fort have few number of mosque and Temple's at the top where you'll find a temple (Mata ka mandir) which also serves food (bhandara) . There is no food stalls down inside the fort but once you'll go up there is one shop which sells water, cool drinks, snacks and other eateries. After reaching at the top just look around you can see the whole city from there 😍😍😍. It looks amazing and if you want to go a bit more higher 😉 there is a way which contains no stairs it's just a way made by people actually 😅 continues walking of people on that way made that a way so here you need to be a bit careful with your steps it's a bit up and down and there a dead point after that there is no way . You can see my cover picture I am sitting over there which was a bit dangerous but very adventurous at the same time 😊😊. The weather was amazing that day it was drizzling. We stayed there for sometime and then we decided to go down with the same stair way so we started at 10:30 am we reached up at around 1:00 pm it depends on you speed because it's tiering while walking up 😅😅 but fun. So we reached down at 5:00 pm. And then we had our meal outside the fort .  The best time to go to this place is August to November you can go in summer season too but it will be too sunny and you may get dehydrated while going up . And you can go to this place with family, friends, and solo too😊.
Hope this information helps you have a nice trip😊😊 .