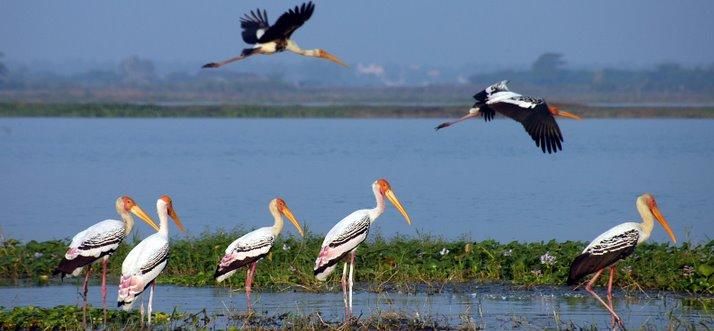 WHERE & WHAT ?
Located in Andhra Pradesh, kolleru lake is arguable one of the largest fresh water lakes in India. 15 kilometers away from the city of Eluru, nestled in the west Godavari district this lake serves as an important habitat for Many birds that migrate here in winter, such as Siberian crane, ibis, and painted storks and is an estimated home for over 20 million birds (resident & migratory), including the grey or spot-billed pelican (Pelecanus philippensis).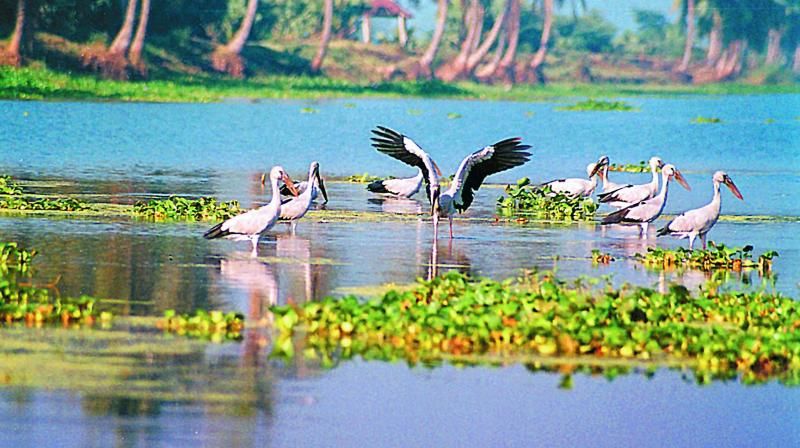 WHY ?
Kolleru Lake is the paradise of serenity and a nature lovers delight. If you are craving for some me-and-me time away from the hustle bustle of the city, this place has perfect composure to offer. Because this lake is less known and rarely visited you can have your own hours of freedom and solitude.
Kolleru lake is a heart for all the snappers. The wildlife photographers should surely be here for some amazing Lens work.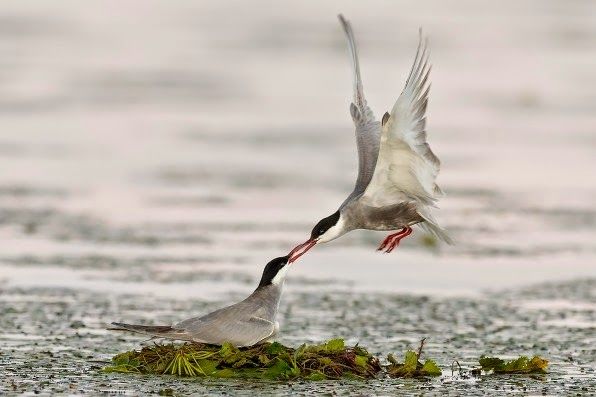 One must visit Eluru between October and March when the birds like Open Bill Storks, painted Storks, Glossary Ibises, White Ibises, Teals, Pintails, Shovellers, Red-Crested Pochards, black-winged Stilts, Avocets, Common Redshanks, Winged Stilts, Avocets, Common Redshanks, Pigeons, Gadwalls and Cormorants and many others make Kolleru Lake their destination, a sight of million birds together - Would you want to miss an opportunity like this one ???

CLIMATE :
The climate of the region is characterized by dry, hot, and humid weather. Maximum temperature shoots up to 45 degree celsius in summer and the minimum temperature dips down to 13 degree celsius in winter during the period between December and January, hence it's ideal to travel during winters.

THINGS TO DO ?
* Boating
* Fishing
* Photography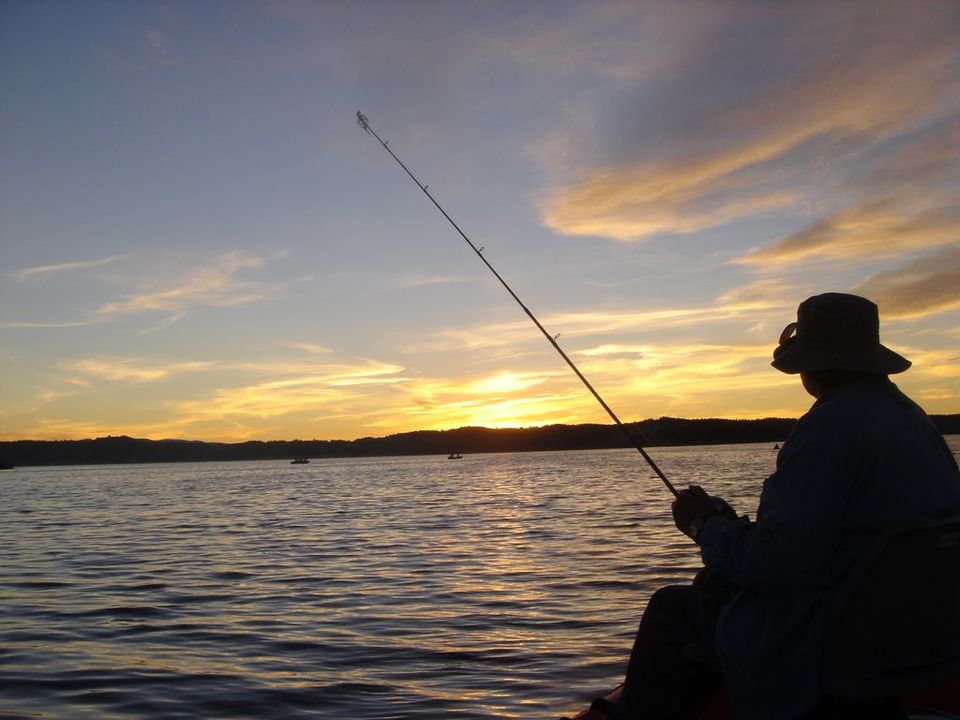 CUISINE ON OFFER :
Bamboo Chicken, Rasam idli, Bamboo Prawn, Gongura mutton & prawn, Chilli Chapa pulusu, Crab curry, Bommidala pulusu followed by various varieties of Biryani.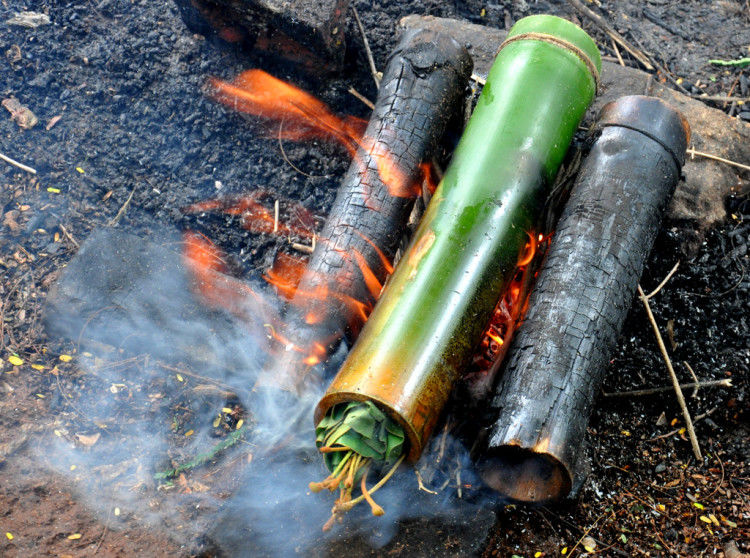 WHEN TO GO ?
September - March, when birds make Kolleru their destination.
GETTING THERE :

• Distance: Hyderabad - 300km, Visakhapatnam - 290km, Vijayawada - 60km
• Airport: Vijayawada
• Bus Station: Eluru
• Railway Station: Eluru (Visakhapatnam-Vijayawada section of Howrah-Chennai main line)
• By road:
Eluru town is on NH5 and well connected by bus and railway. From Eluru town take privatevehicle to reach Kolleru and Atapaka Bird sanctuary near Kaikaluru. The sanctuary is approachable from 3 sides of the lake by road, directly to the following places.
* Atapaka – 2.5 km from Kaikaluru town
* Bhujabalapatnam - 6 km from Kaikaluru town
* Gudivakalanka – 15 km from Eluru
ACCOMMODATION :
AP Tourism's Haritha lake resort at Gudivakalank, Eco Tourism Resort, Hotel Grand Arya and Nonsuch Retreat. However there are many other budget hotels around the city if you wish to explore more, otherwise Nonsuch Retreat is recommended.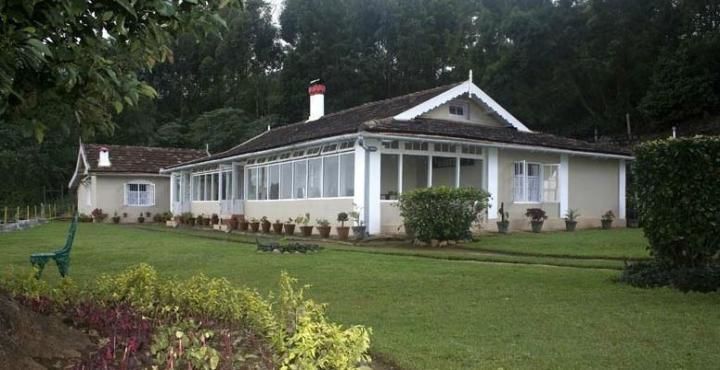 GETAWAYS :
Kolleru lake can be sufficiently winded up in about two days but if you have more time to yourself you can visit these places nearby.
* Atapaka Bird Sanctuary, 36 kms away.
* Manginapudi Beach, 90 kms away.
* Guntupalli Caves, 87 kms away.
COME FALL IN LOVE WITH INDIA !