The Biryani capital of India is one of my most favourites when it comes to food. Being my home for last 6 years, the Nizam's city has spoilt me with all the delicious choices. Listing below few of my top favourites from Hyderabad.
(Note: All pictures are collected.)
Tea with Osmania:
Hyderabadi's love tea!! You can see small and big cafes everywhere in the city and notice anytime of the day they are full. Walk into any of those and try a cup of tea with Osmania. They prepare it very sweet and the consistency is super thick, which makes it as good as heaven. Osmania is a soft salted cookie that perfectly complements the tea. Our personal favourite is the one, just beside Charminar - Nimrah Cafe. It is right in the middle of old town, hence you get to see the vibrant and colourful Hyderabad while enjoying your cup of tea.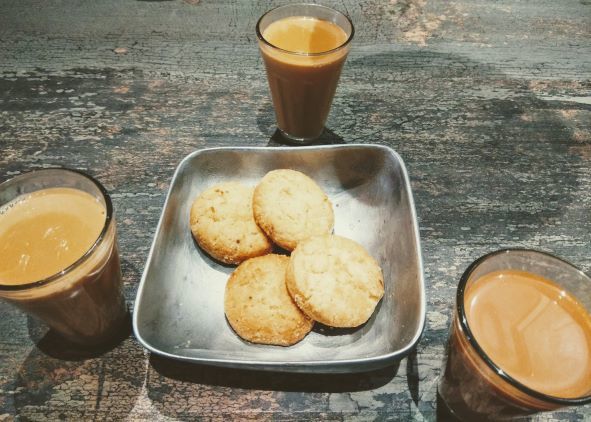 Gokul chat:
This chat place near Koti is winning heart of locals from very long time. The spicy mouthwatering chickpea gravy with crunchy papdi or puri brings hundreds of people every day to this place. In case you cannot handle crowd, avoid going after 5 pm or else you might have to stand in the queue for hours. Do not forget to take a Kulfi before leaving.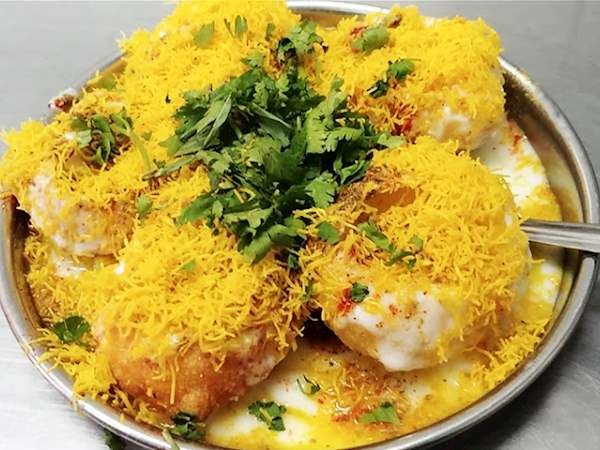 Lassi:
It is mainly available during summer. You can see all these joints for lassi and faluda beside all cafes. Few spoons of mawa and a scoop of icecream on top makes it really different. This is a must try if you are in Hyderabad next summer.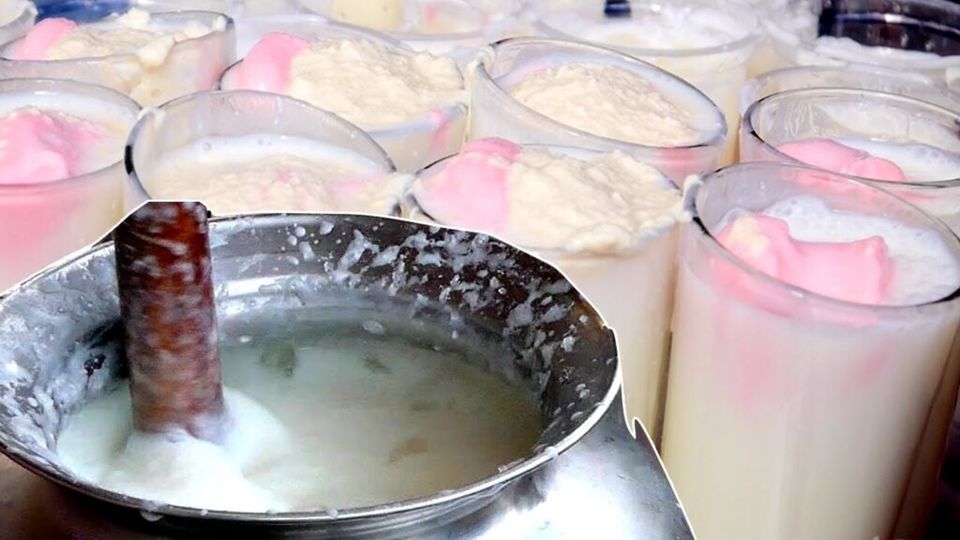 Haleem:
Haleem is a stew kind of dish popular in middle east. It is available in Hyderabad mainly during Ramadan month. This consists of minced meat, wheat, lentil and spices, slow cooked for 7 to 8 hours The end product is a paste blended with all fabulous flavours. While serving they serve it with fried onions, lime and mint. There are many places to try this delicious item, however Pista house is the most famous among all.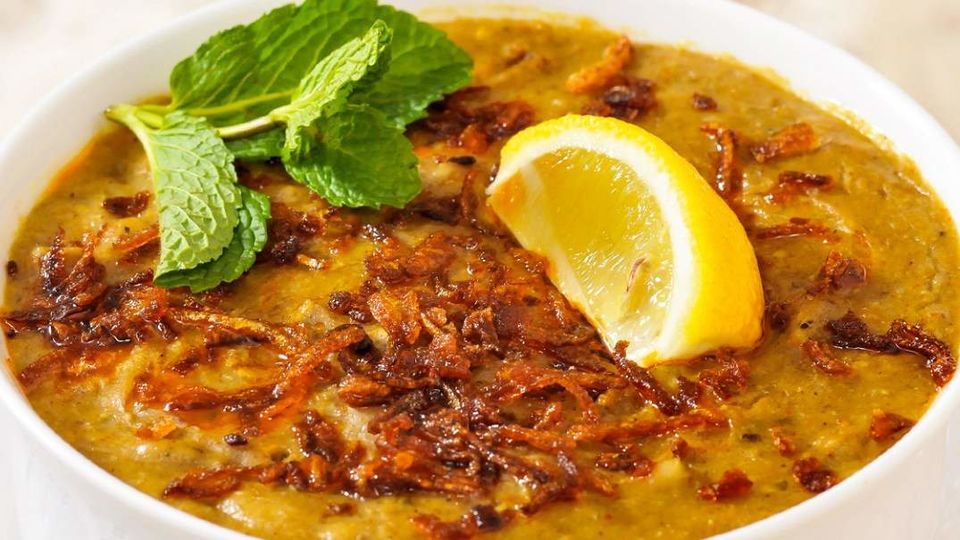 Babousa:
This middle eastern dessert cake made by semolina is best served at Saarvi. We did not mind travelling few kilometres to eat it once in a while. Saarvi is also a good place to try Biryani. So while packing the sweet, get a packet full of Hyderabadi Dum Biryani as well.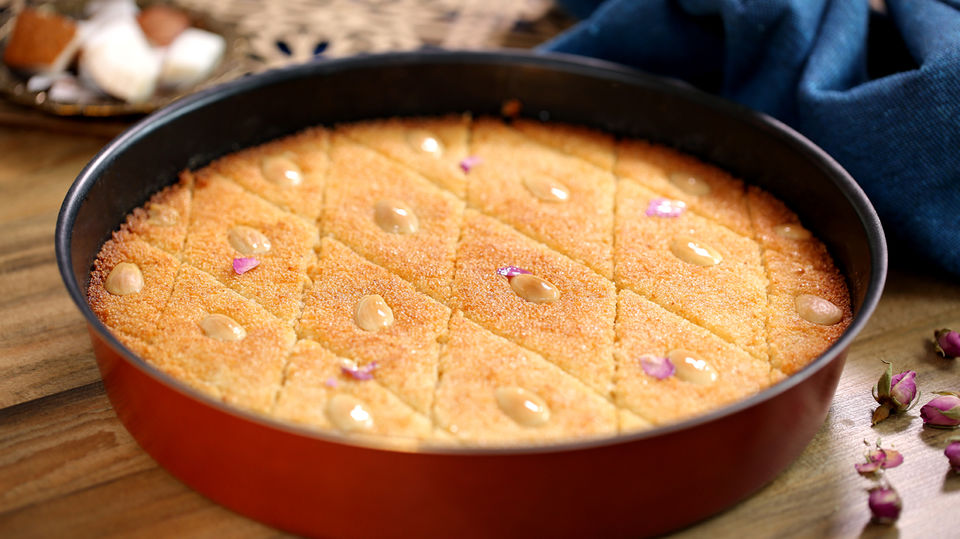 Dosa:
Like it or not, when you are in South-India you can not ignore Dosa. Try it in any of the roadside van with a delicious ground nut chutney. Do not forget to take that sweet and spicy ginger chutney. Combination of both makes it a perfect breakfast. IF you want to go little sophisticated try Chutney's, famous vegetarian food chain around Hyderabad, serves variety of Dosas with different kind of chutneys, that you have never tasted before.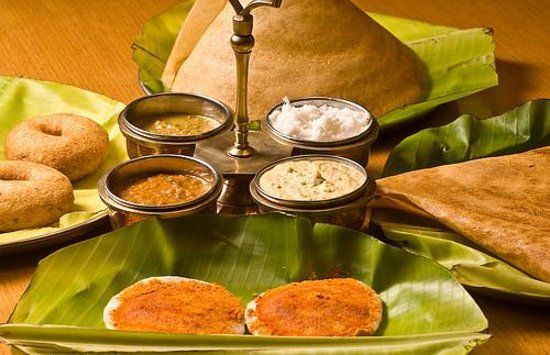 Qubani ka meetha:
This is a dessert made of apricot, something new that we have not seen anywhere else other than Hyderabad. you will get it in almost all the restaurants, however we liked it best in Paradise (Yes, The world famous Biryani Restaurants).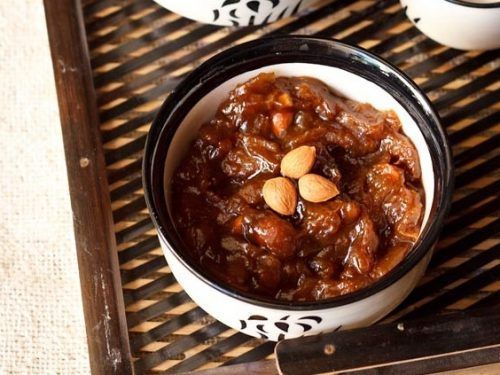 Biryani:
I don't think, I have to write anything about Hyderabadi Biryani because all Indians already know about it and few of them are already hungry reading about it. I have also met people, who do not like it so much.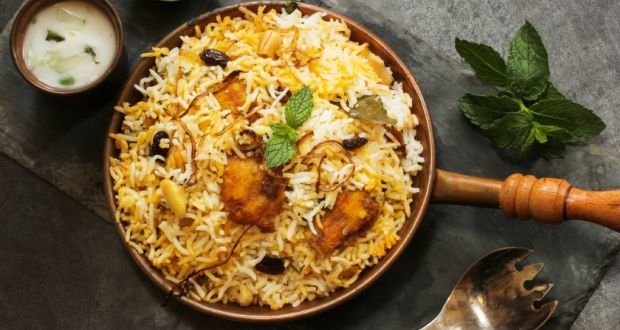 My personal experience is really well, mainly because I like spicy food. After having it almost every weekend for 6 long years we have few observations about it.
If you want to taste best Hyderabadi Biryani, do not go to any giant restaurant chain, rather try at a small restaurant. Our personal favourite in recent time is Mehfil (although it is not very small). Angara is also a good choice.
It is better not to compare it with Kolkata or Lucknow Biryani. Trust me, they all are very different although called with same name (and I love them all, Yeeee).
In case, you are not a big fan of spicy food, do not try adding Mirchi ka saalan (the gravy served with the dish) in your Biryani, rather order a lassi and go for it.
If you do not like it you are free to leave Hyderabad, but do not dare to talk about it to any locals, including me .. he he.