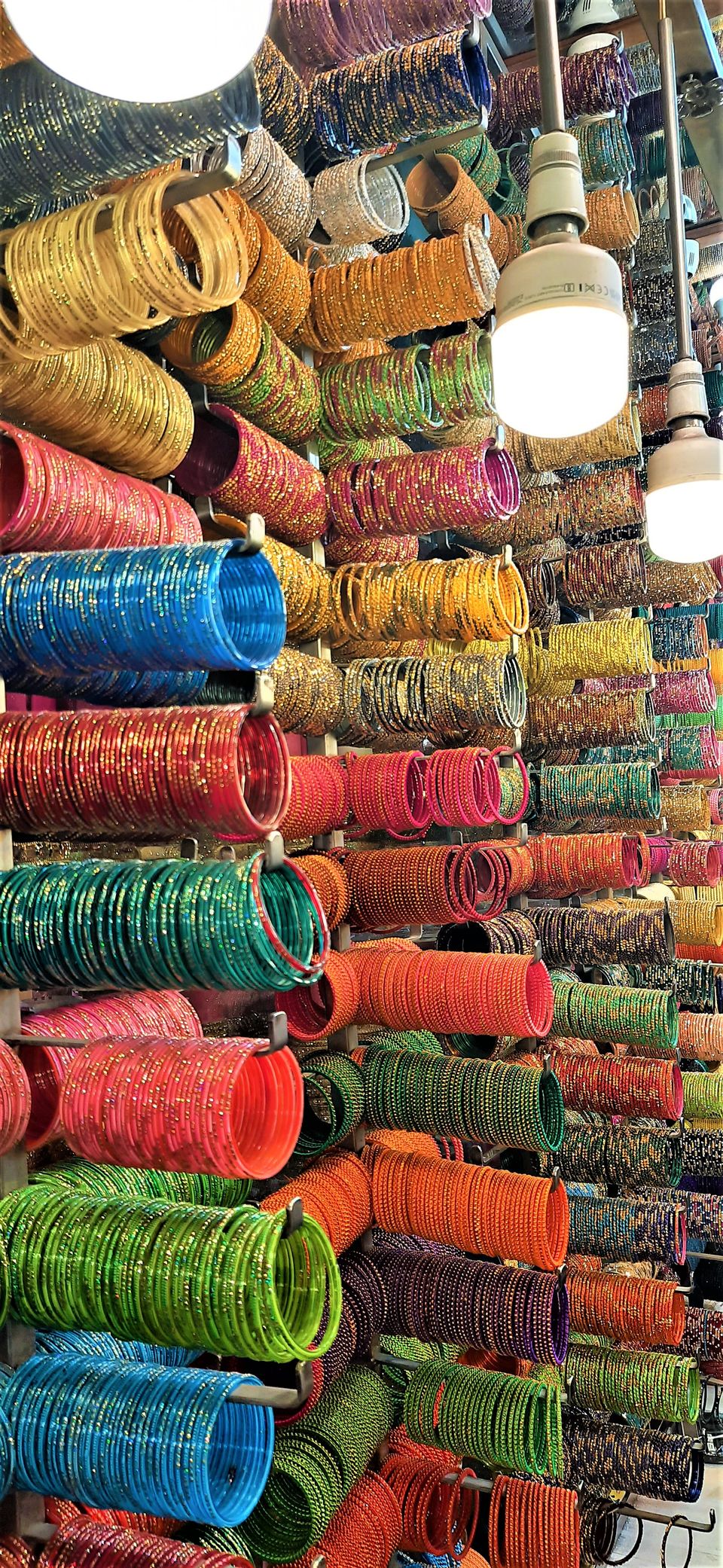 The City of Hyderabad is the capital city of Telangana state of India. Because of the Mughal and Nizam rulers, the city has its charming beauty of Islamic traditions and culture. The vintage look of Hyderabad is mostly seen in the old city which gives a person a total outlook of ancient Islamic culture. There are many monuments in Hyderabad which spread serene vibes of the culture of Mughals and Nizams. Among all, Charminar is still ruling the people's minds. Whenever you take the name of Hyderabad or Secunderabad, these four-pillared monument flashes in any person's eyes, only if they know the city. Now that the history of Hyderabad is well known to most of the Indian and International travelers, Charminar is still an exquisite beauty.
Unfortunately, this monument is under renovation because of its aging, the government of Telangana decided to repair and renovate this ancient beauty and according to the few sources, it has been under renovation for a year. They are working hard and slow to get back to its charm I guess. But still, it's beauty hasn't decreased a bit and it still spreads those historical vibes to its visitors. At present, no one is allowed inside the Charminar but people can still visit and click hell lot of photographs and selfies on the four sides of Charminar.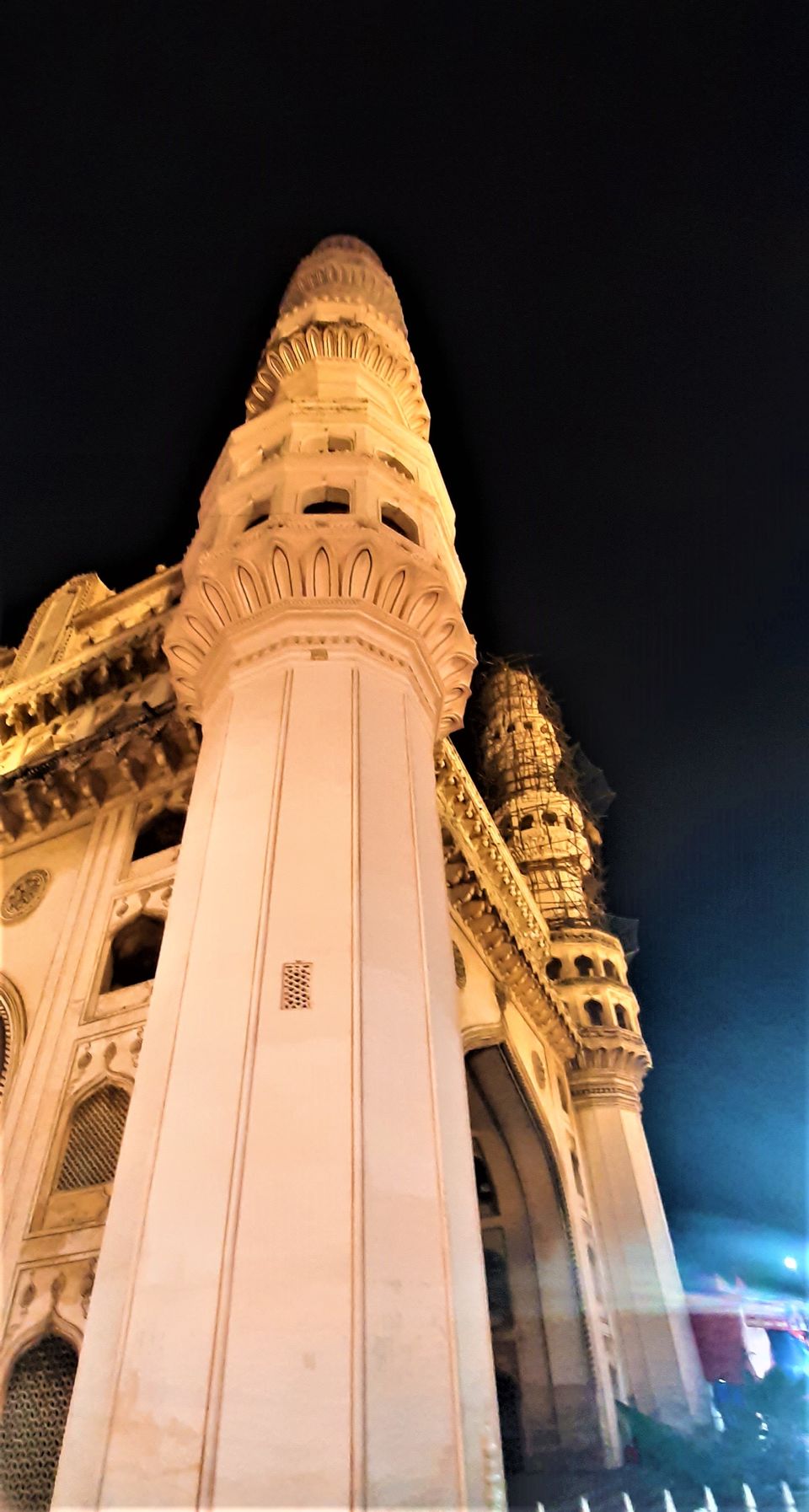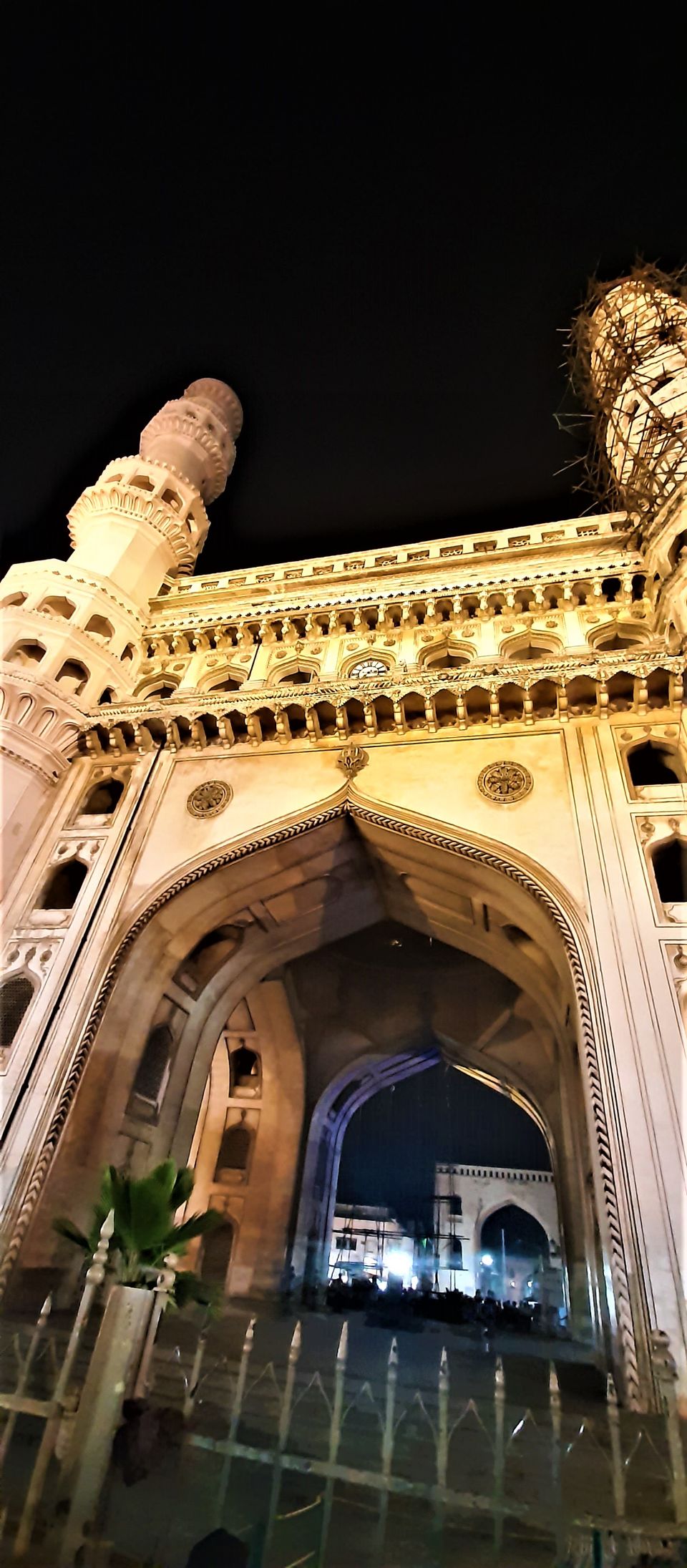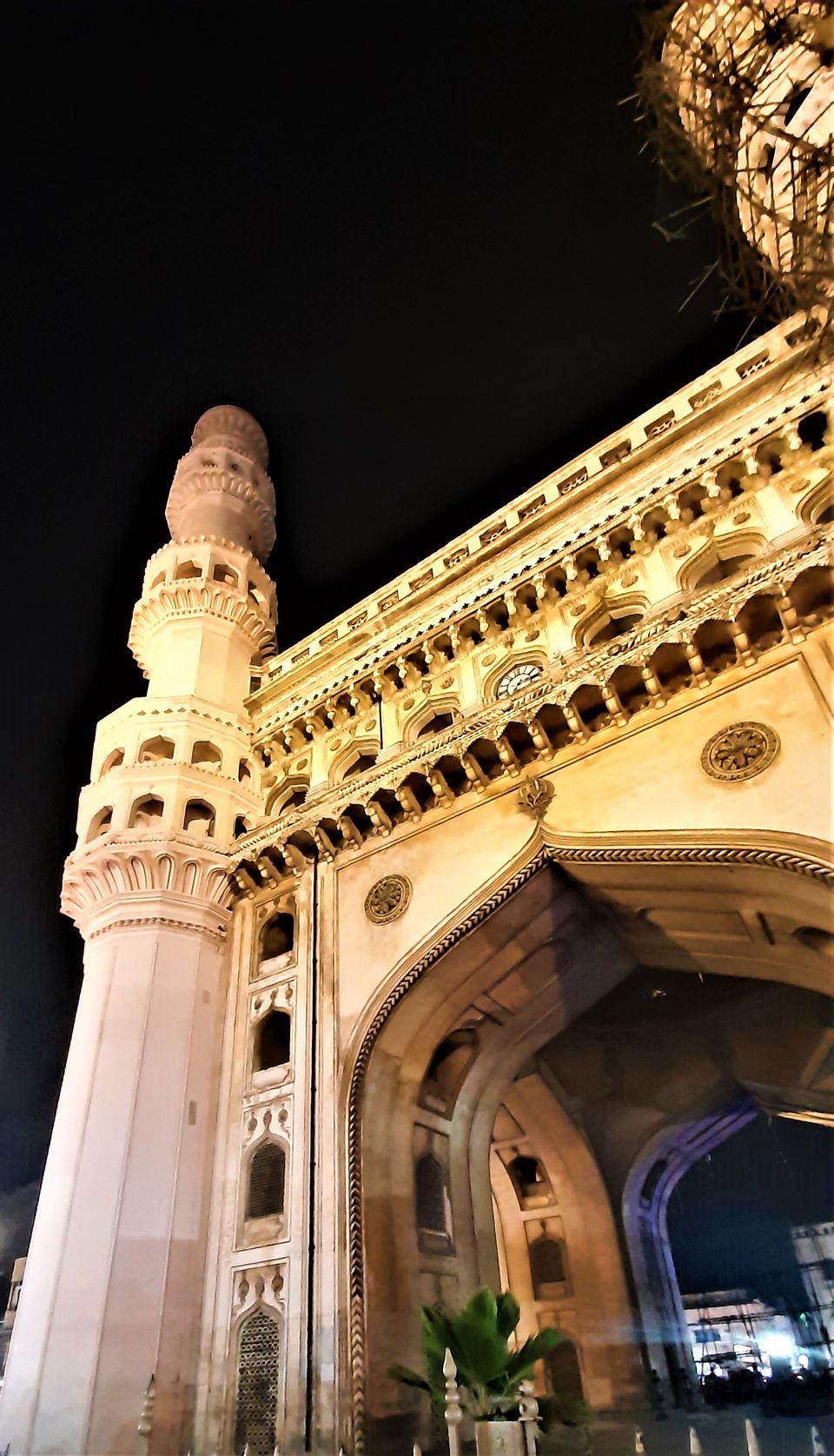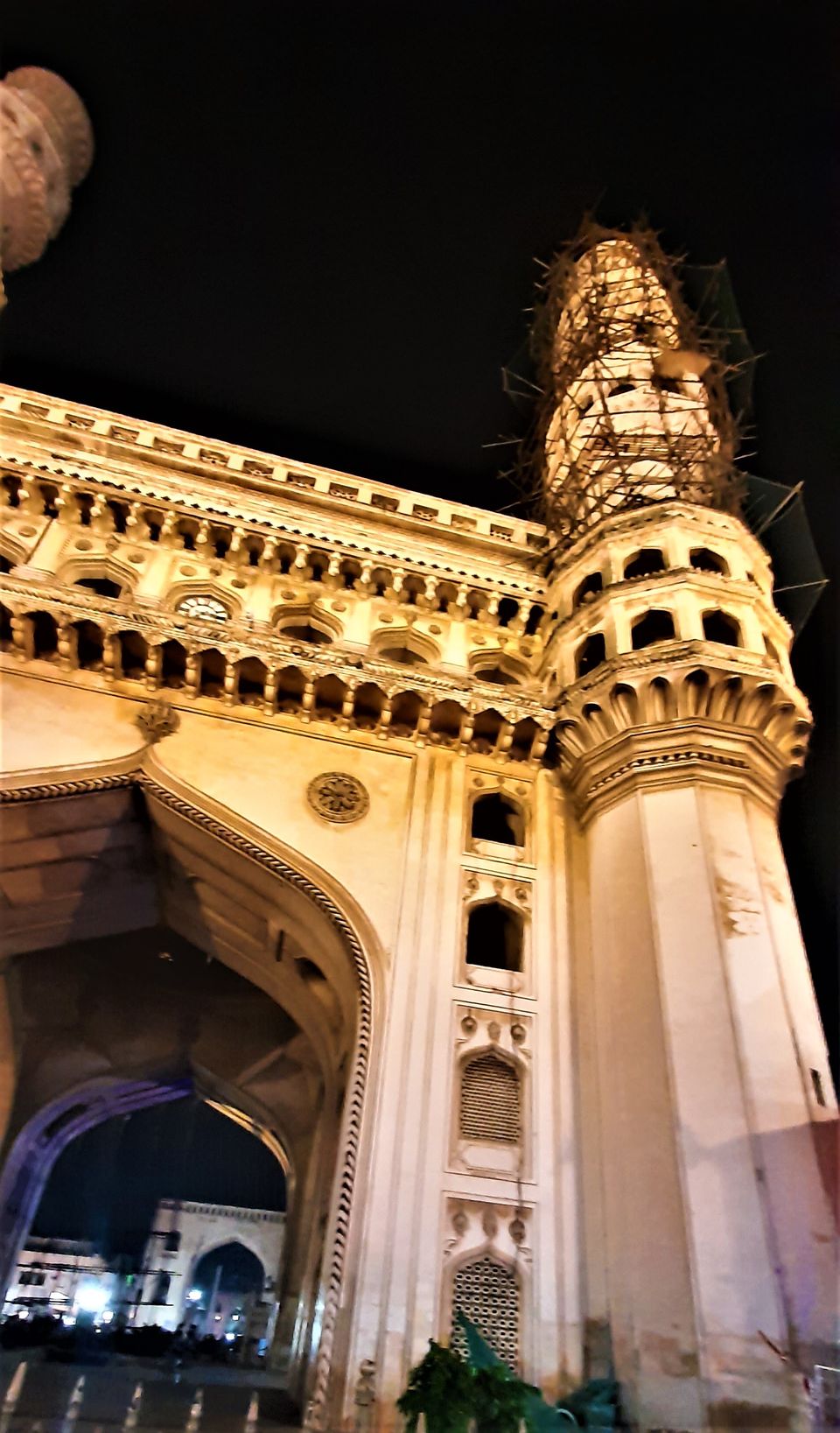 As we visited on a Sunday evening, the market scene was quite happening because of the weekend and the holiday where all Muslim men and women came out for all kinds of shopping from groceries to clothes. It was a completely different feeling of roaming in and around the Charminar and one of the best markets in India, Laad Bazaar. The bazaar is named after bangles also called as Choodi Bazaar, the queens of Kings who used to visit and shop bangles they wanted. In those days, this market used to happen 4 times a month, but now this is completely open every day because there are no more queens. Laad Bazaar welcomes all the visitors and especially Shopaholics who love street shopping.
Bangles are the famous items that come available in this market and people from various cities to just shop various kinds of Choodiyan (bangles). This bazaar is the southern hub of Bangles and gives you exact vibes as the Meena Bazaar from Delhi. One can find numerous varieties of bangles for any female of any age. The vendors are quite welcoming and they give you bangles for good prices if you know how to bargain with them. Some may loot your money with ridiculous prices. So, be careful while shopping bangles. There is one whole lane which is contributing to all the bangle and accessories stores. If you want to buy some good stuff, you can buy at these stores, but on the other side of the Charminar, you also find small movable stores on wheels, where you can find bangles at cheap prices. They are good for daily use and also affordable. Always test the bangles properly before you buy them.
The prices in this market surely excite you because they are very cheap and too affordable and still you can have a chance to bargain with them. This bazaar is not only about bangles, but also about various accessories, clothing, varieties of street food, fruit market, interior, and furnishing shopping and everything is available here. You name it and you have it, that too at the most affordable prices. One can find all varieties of seasonal clothes, seasonal fruits, daily wear, Homeware, kitchenware, rings, necklaces, bangles, arts and crafts and everything at a very low price. Hold a thousand bucks in your hand and your hand will be filled with too many products and that is damn assured.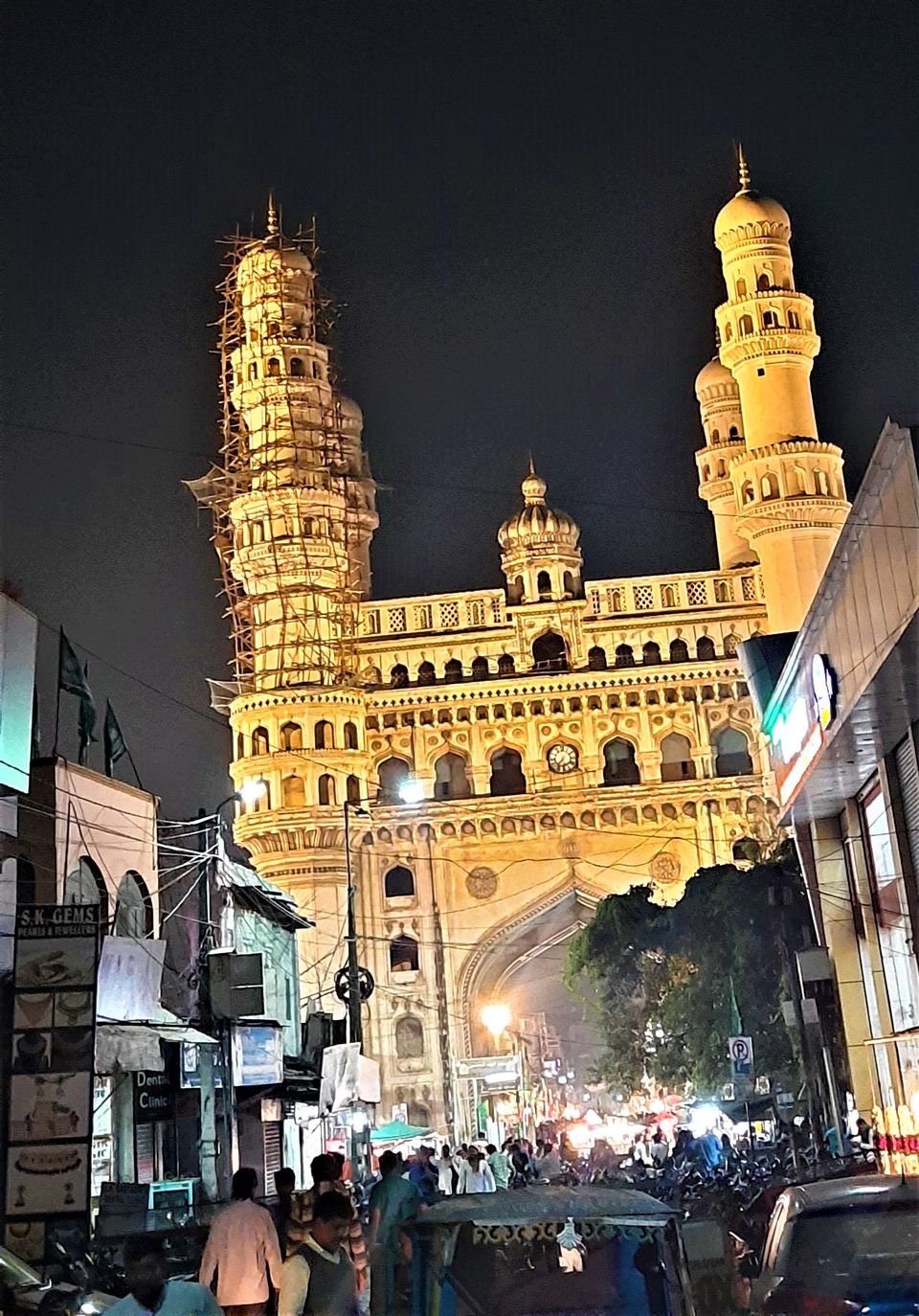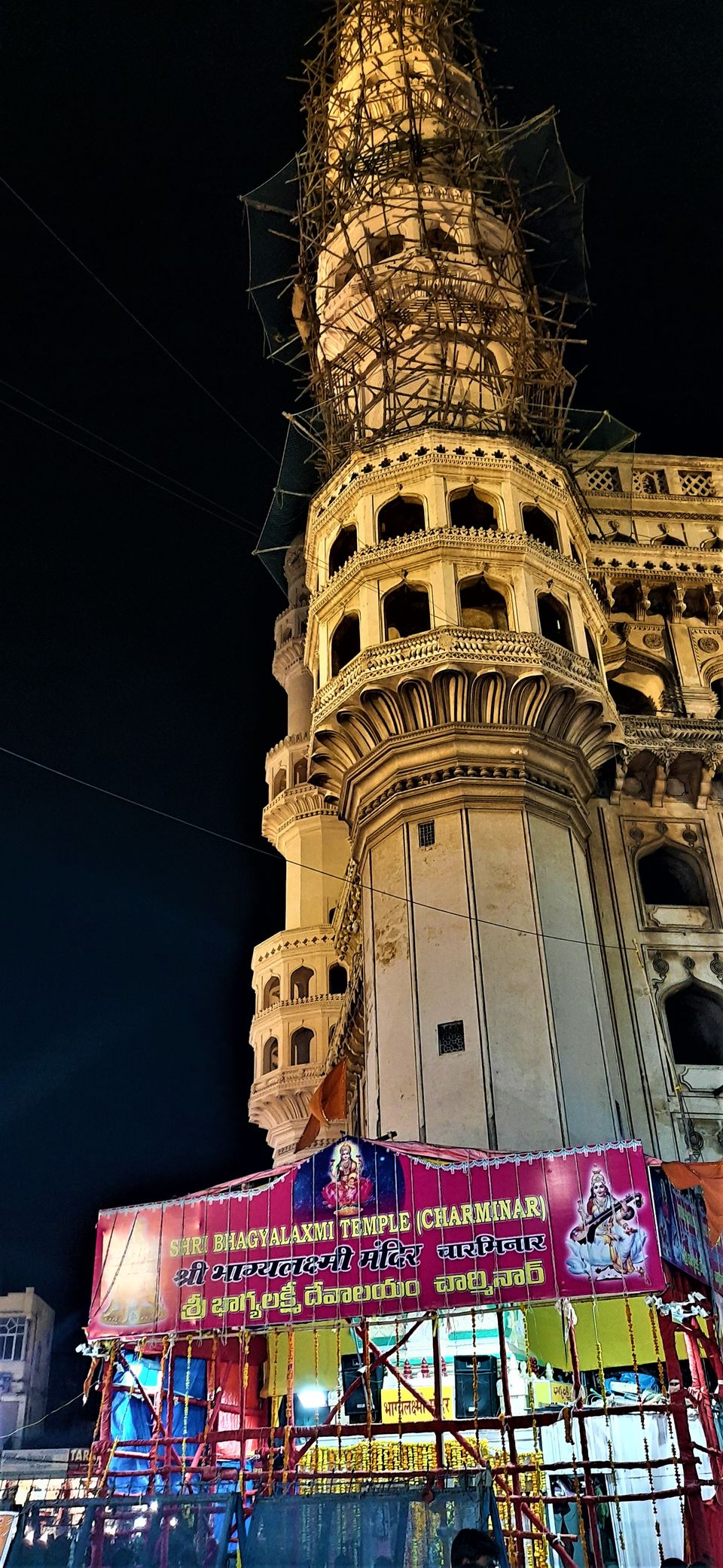 Take care of your belongings, wallets, and money. Always carry liquid cash to shop at this market, because most of the shop vendors don't believe in digital cash. All the old methods of buying and selling are still seen here. The air around the Charminar is full of noisy and full of excitement. Pull yourself together to experience the wonderful shopping and exploring. One can explore the culture of Hyderabad Muslim men and women here. They are very warm and some may give you judgmental looks. Just ignore them because they may find you as new and different. Nothing more than that. They are sweet and helpful.
The food is one thing to explore here. After you are done with your shopping, just gain some energy to experience the real taste of Indian Mughlai dishes. There are a few popular places like Madina Hotel and Shadab, where you can find too many varieties of Biryani, Chicken, and Mutton recipes. All the Non-vegetarian lovers must visit this hotel called "Shadab" where you find many finger-licking dishes. It's hard to get a table there. But, don't worry, the food is worth waiting for. Try Falooda and Sweet Pan in the market. They elevate the taste of your taste buds surely after a great lunch or dinner.
Weekends are the best time to visit this place. Sundays are most preferable for Indian visitors to try many varieties of food. This place is a great hangout spot with your friends and family and especially the people who love food and shopping. What else a person needs more than food and fashion. When everything is available here at such an affordable price, why not paying a visit to this gorgeous beauty. The nights at Charminar are just inexplicable. They just elevate the whole old charisma of the city and the people in and around always keep this place warm with their welcoming nature.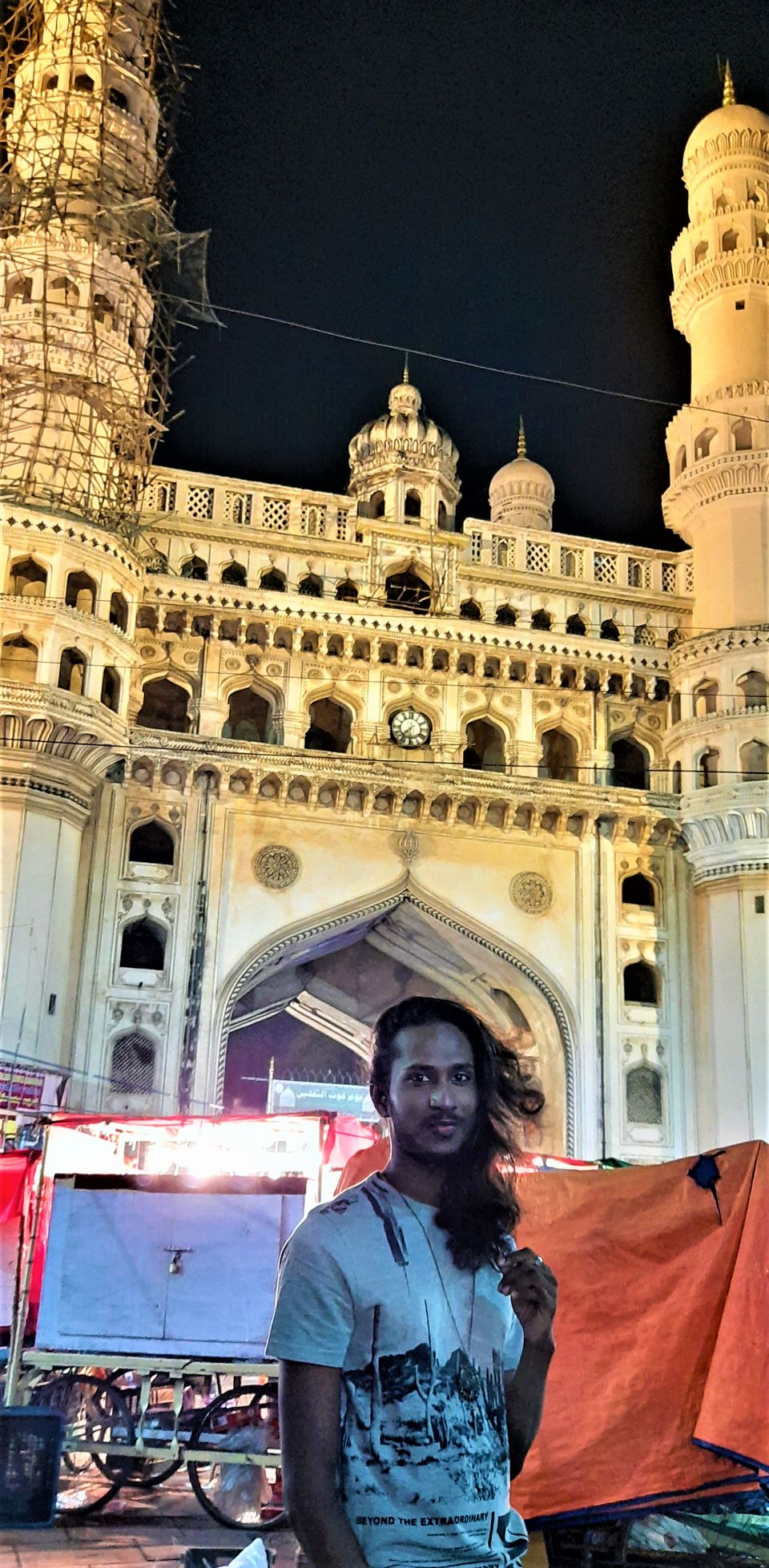 So, what are you waiting for? If you ever plan for Hyderabad, just visit these breathtaking places called Charminar and Begum Bazaar and add them to the checklist of your travel
Frequent Searches Leading To This Page:-
charminar hyderabad telangana, charminar bus stop hyderabad telangana, telangana tour packages, charminar area, charminar (old city) hyderabad telangana