KRABI PROVINCE – OVERVIEW
- Situated along the Andaman coast in southern part of Thailand.
- Known for natural beauty,stunning beaches and limestone mountains.
KRABI PROVINCE – GETTING THERE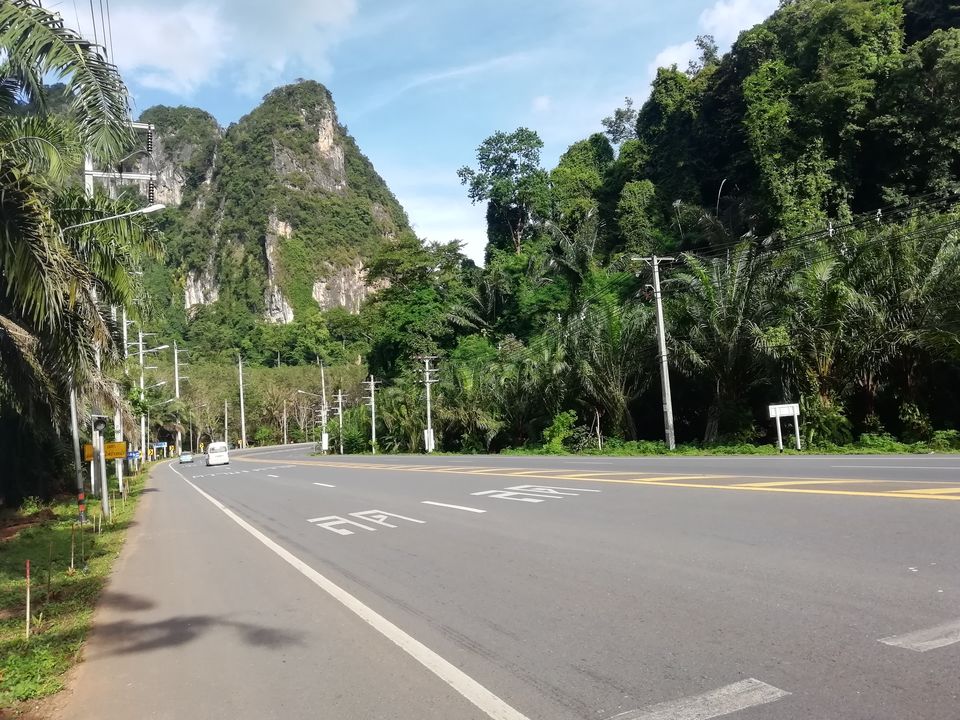 By road
From Bangkok
- Daily buses are available from the Thailand's capital,800kms distance covered in around 13 hours.
From Phuket
- Buses ply from Phuket town bus station or local bus point near police station close to Phuket international airport.
Tip#1: If visiting Krabi from Phuket airport, take an airport taxi to local bus point on the highway near police station, around 4-5 kms., fare around 400 baht.
From there take bus to Krabi town, 3 hour journey, fare around 140 baht per person. The biggest advantage is that you won't have to retrace steps to Phuket town bus station and then taking bus to Krabi as buses pass through this highway route and this point. This will save around 90 minutes of travel time along with some precious bahts !!!
By boat
- There is no direct ferry route from Phuket to krabi. However, the journey can be split via Phi Phi island.
From Phuket-Phi Phi island
- 90 minute ferry starting from Rassada pier till Tonsai pier in Phi Phi islands.Around 350-400 baht per person one-way ticket.
From Phi Phi Island-Krabi
- 90 minute ferry from Tonsai pier of Phi Phi islands till Klong Jirad Pier in Krabi town,350-400 baht per person per way.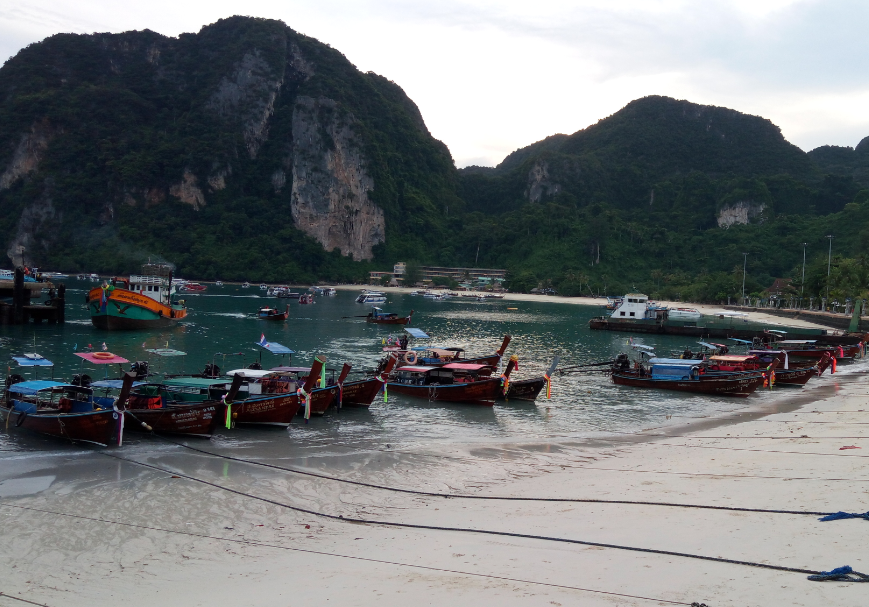 Tip#2: If planning for longer duration, its better to go by ferry route Phuket to Phi Phi & Phi Phi to Krabi or vice versa with a minimum 1 night stay at Phi-Phi Don.
By air
From Bangkok
- Direct flights from Bangkok's Don Muang airport to Krabi airport.
From Phuket
- You might find some flights from Phuket to Krabi with a hop at Bangkok's Don Muang airport.
Tip#3: Above option is not feasible considering the fact that there is wastage of both time and money.
Also, you will miss the real beauty of South Thailand which can only be explored by road.
KRABI PROVINCE – CLIMATE
- Best time to visit from November till March.
- April,May,September,October are the hottest.
Tip#4: Do carry sunglasses,sunscreen lotion. Shorts and stylish t-shirts can be bought from the local markets at affordable prices provided you are good in BARGAINING!!!
KRABI ITINERY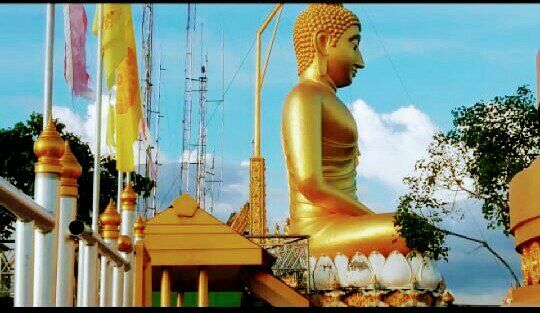 Day1:
- Arrive at Ao Nang or Krabi town. If you love beaches, prefer staying at Ao Nang as Krabi town is around 15-20 kms. away from the beaches.
- Visit Tiger cave temple (Wat Tham Suea).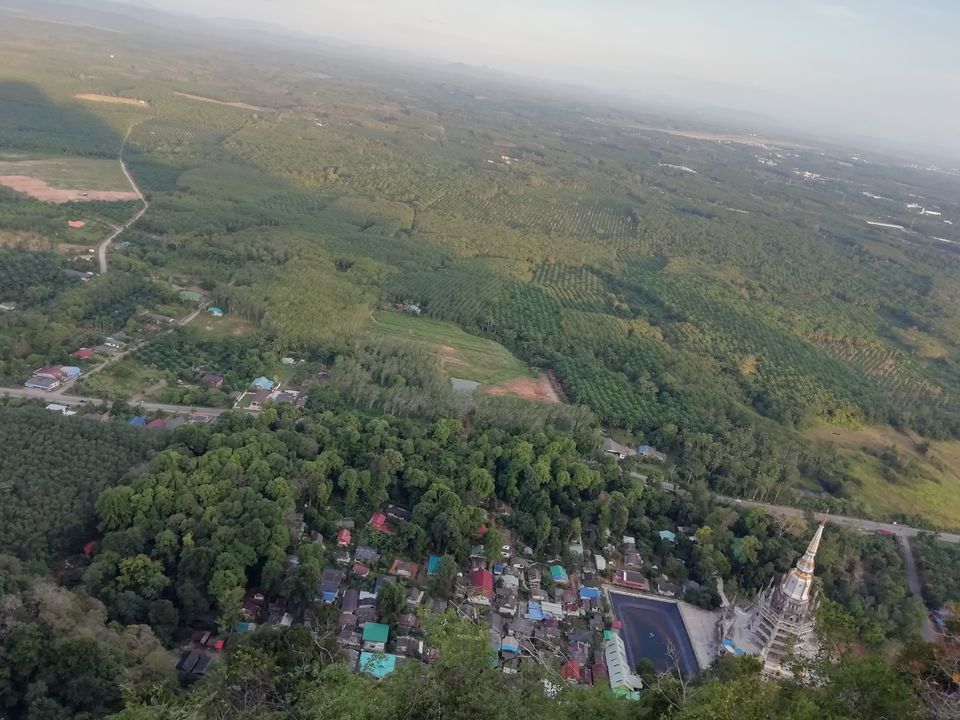 - Hill top location, panoramic views of the valley,tropical rainforests, wave shaped mountains and Buddha awaiting you after climbing 1237 steps to the summit is what makes Wat Tham Sua standout among rest of the temples in Thailand. Steep steps will definitely test your patience, take toll on your body and dripping sweat demands more stamina.
But once you reach the top, the cool breeze will compensate your inner soul.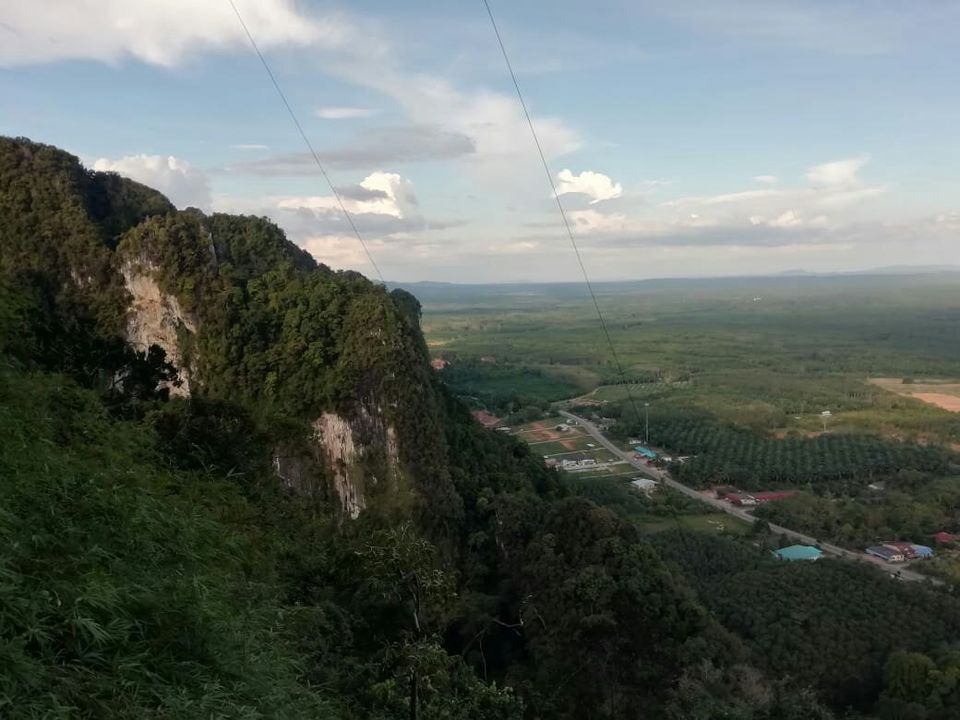 Adding the blessings of sun god during the golden hour of the day, you will definitely feel the presence of lord Buddha around you.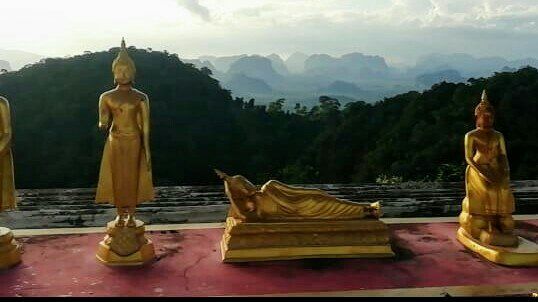 Tip#5: Do carry waterbottle along with you as the stairs are steep. Caution: 1237 steps, climb in small sets.
Tip#6: Beware of monkeys, do not feed them, keep eatables away from their reach as they will steal you and might hurt you eventually.
Tip#7: Get down before it gets dark as the place is quite scary after daylight hours.
- Enjoy rest of the evening at RCO entertainment at AoNang, known for nightlife and open bars.
Day2:
- Explore the Railay beach.
- One of the best in town, visit to this beach is must. Just 15 minutes away from AoNang accessible only by tailboats, this beach must not be missed from your itinery.
Numerous restaurants, bars, hotels on Railay are enough to quench your thirst while you sip a mug of beer along the shores and enjoy the panoramic views of limestone cliffs.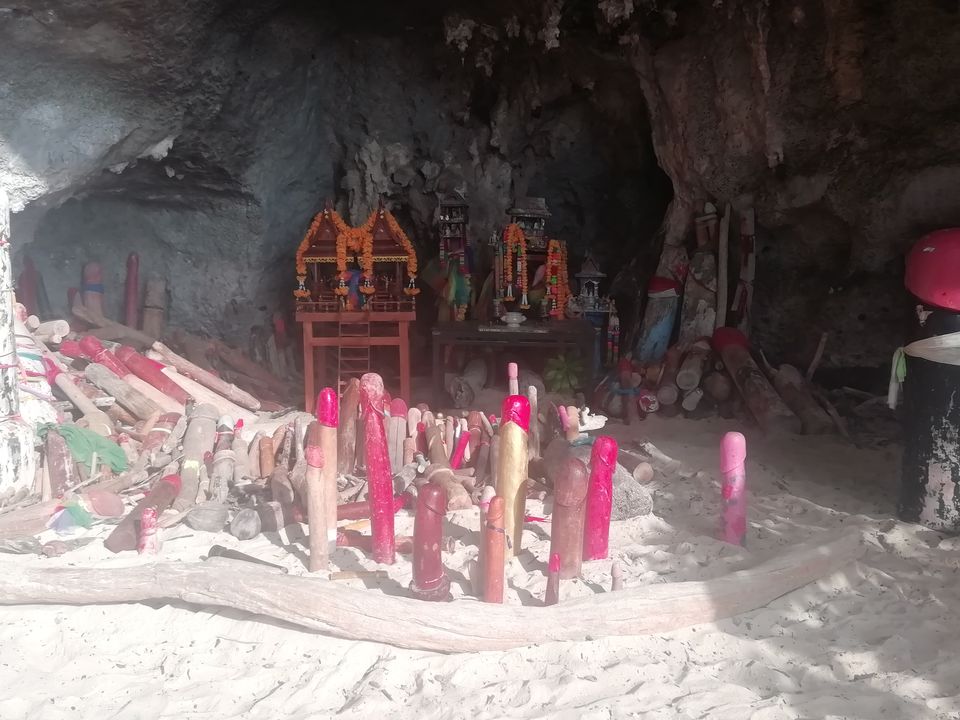 - Phra Nang Caves on the rear side of Railay must not be missed, which are perfect for you to spend time with the nature while you can enjoy a dip in warm waters.
Moreover, you can enjoy rock climbing activity too! You can also prefer to stay overnight as there are ample of hotels along with restaurants serving mouth watering seafood.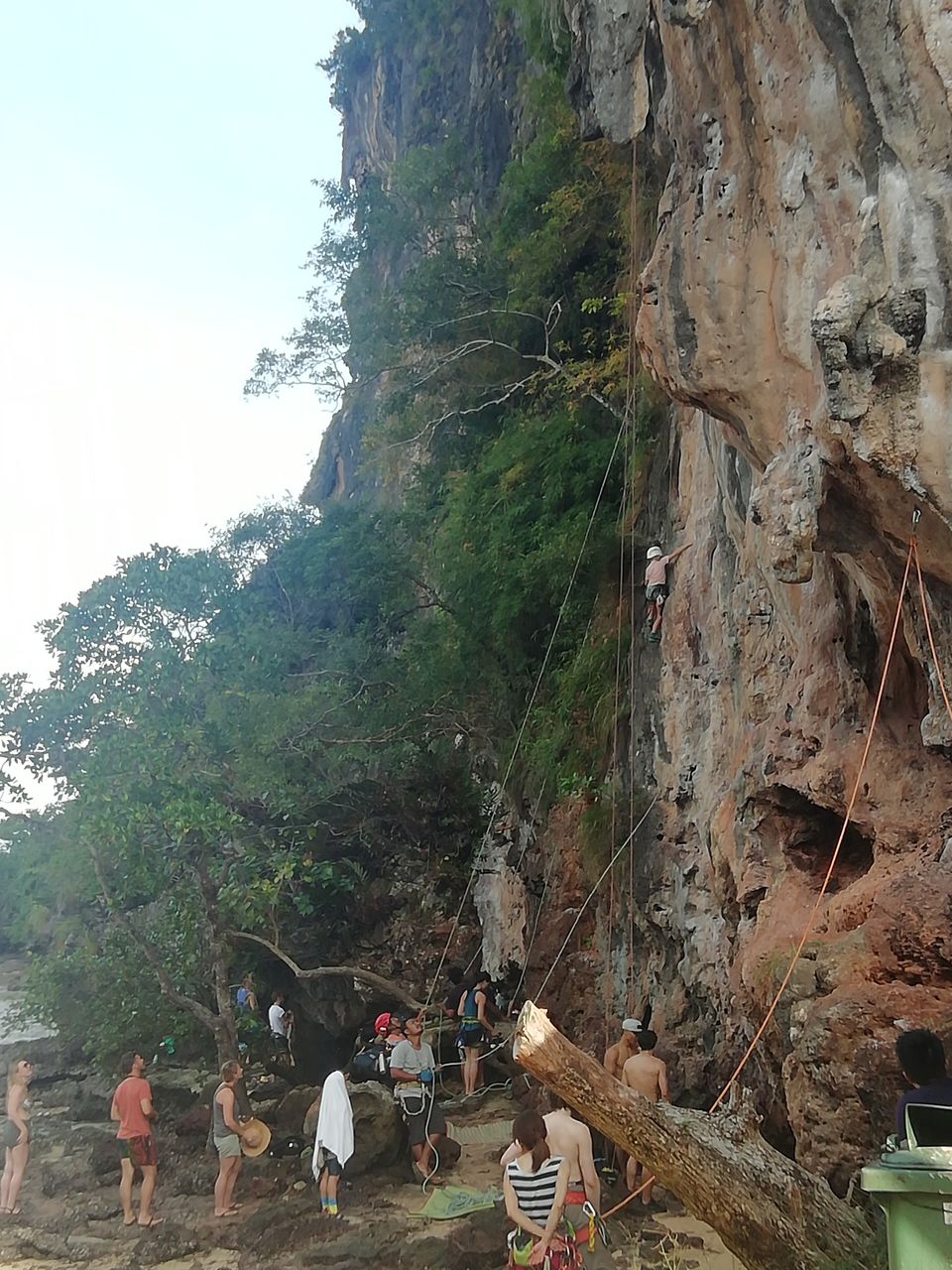 Fare: 200 baht per person, two way ride with last tailboat at around 1800 hrs. from the Railay beach. 15 minute ride from AoNang beach.
Tip#8: Purchase tickets from the ticket counter opposite to Holiday Inn Resort on AoNang-Nopparat Thara beach road.Beware of ticket selling agents as they might charge high.
- Come back from Railay beach and enjoy rest of the evening at AoNang Centre with numerous bars and loud music. Paradise for late night boozers!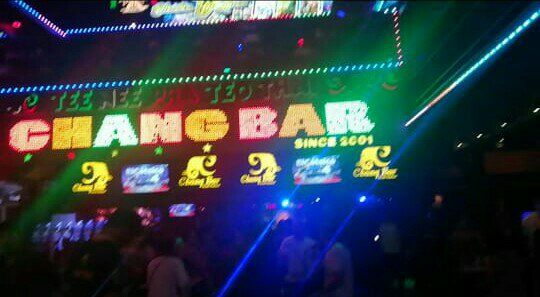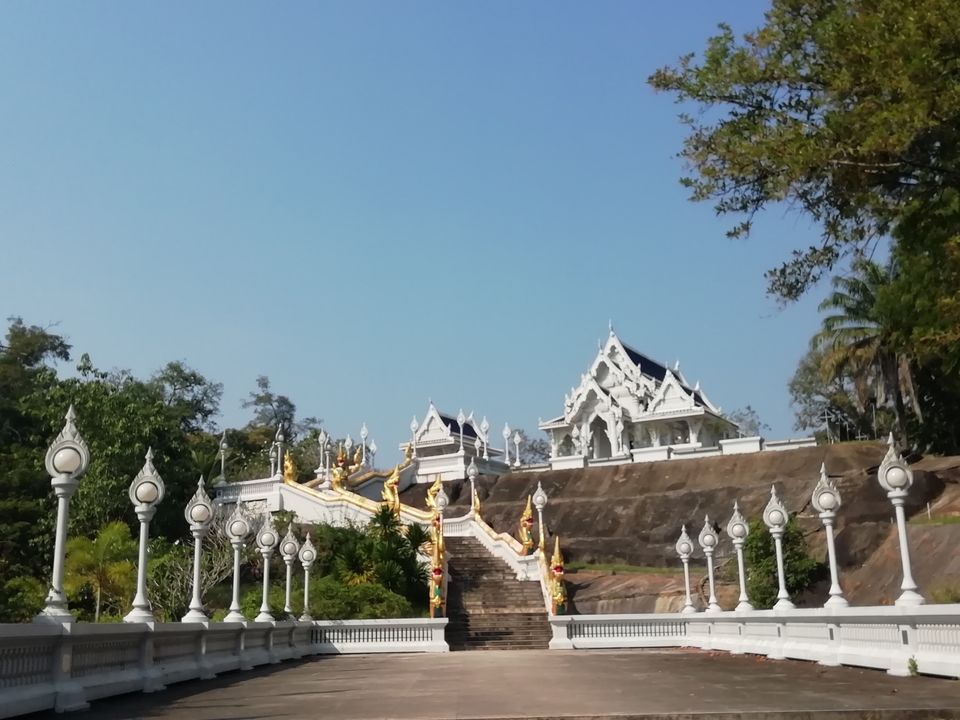 - Check-in at Krabi town.
The other side of Krabi, where you can enjoy the riverside,place named Khao Khanab Nam is one landmark stopover for taking pictures.
- Wat Kaew Korawaram, a buddhist temple located on a small hillrock overlooking the Krabi market.
- Sunset at Noppharat Thara beach which is a peaceful strip of beach known for picturesque sunsets.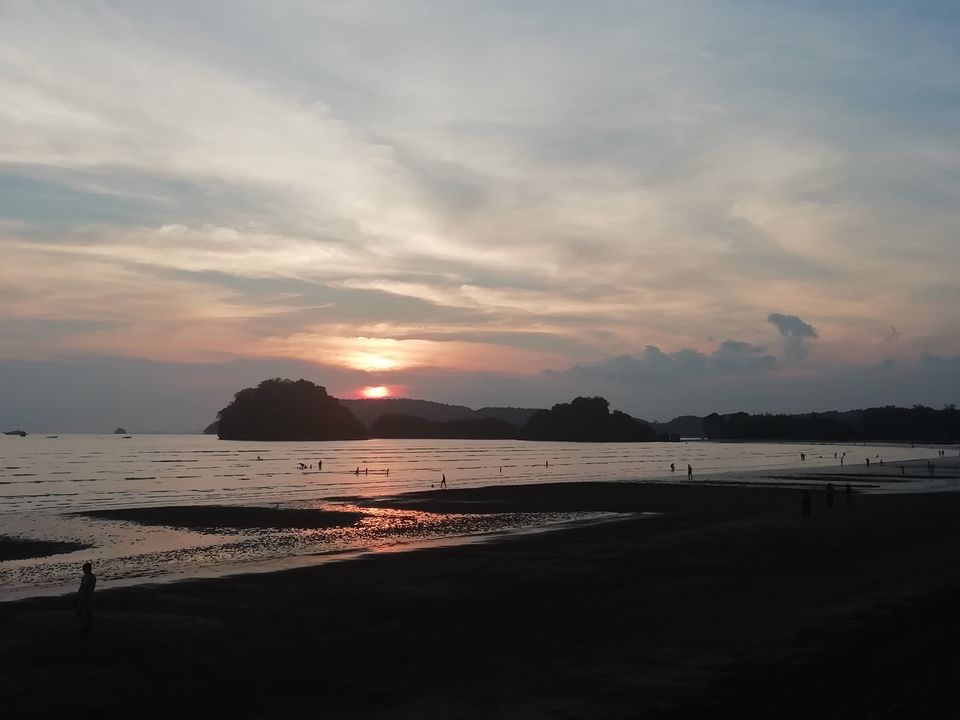 - Visit AoNang boxing stadium, and enjoy watching boxing while you enjoy seafood on the sidelines.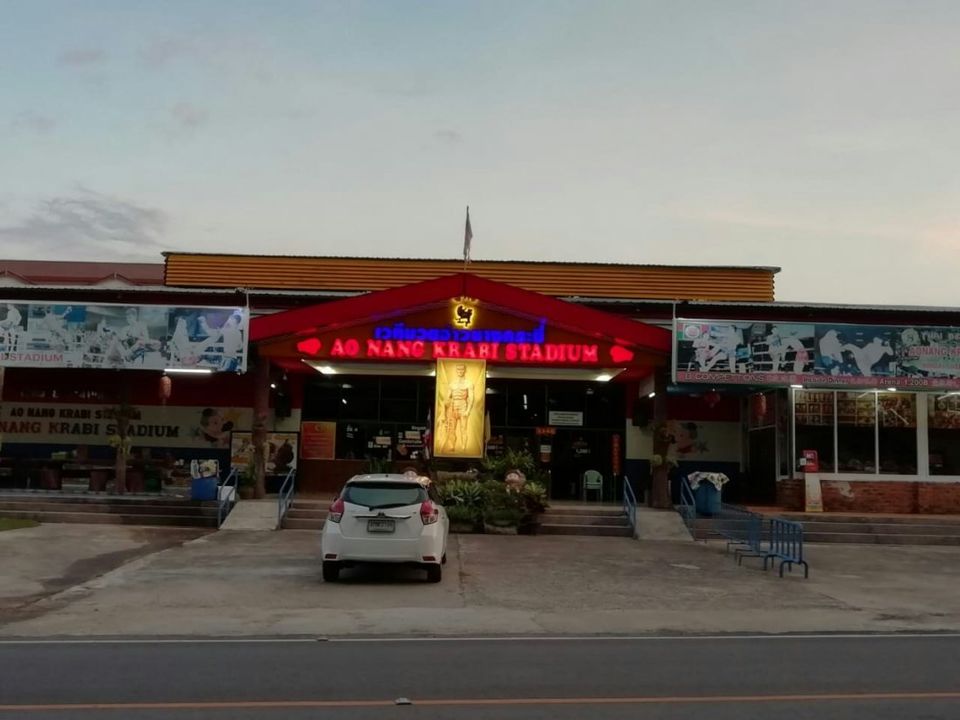 Though emerald pool and hotsprings were other attractions on the list, we couldnot cover it due to shortage of time.
Do let us know about your experiences, and have a happy journey to Krabi!!!