1 day Phi Phi Island-->2 days Krabi-->Don Mueng Airport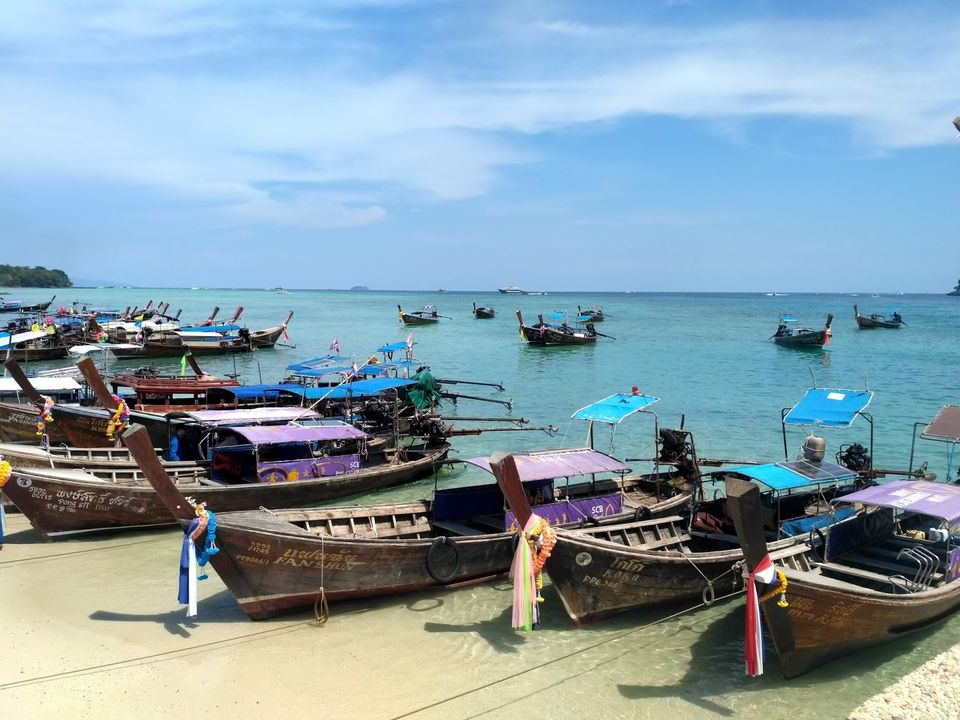 Phuket Town to Phi Phi Island
You can take a ferry from Rassada Pier in Phuket to Tonsai Pier in Phi Phi. It costs 350THB one way for the ferry. It takes 2 Hours to reach Phi Phi from Phuket. There are no buses in Phuket Town to reach the pier and the tuk-tuk will charge you 100 THB or more based on your distance from the pier. I would recommend going through a travel agent who will give Hotel transfer and Ferry combined at a good price. The first ferry leaves Phuket at 8:30AM. And the last ferry from Phi Phi back to Phuket leaves at is at 15:30PM.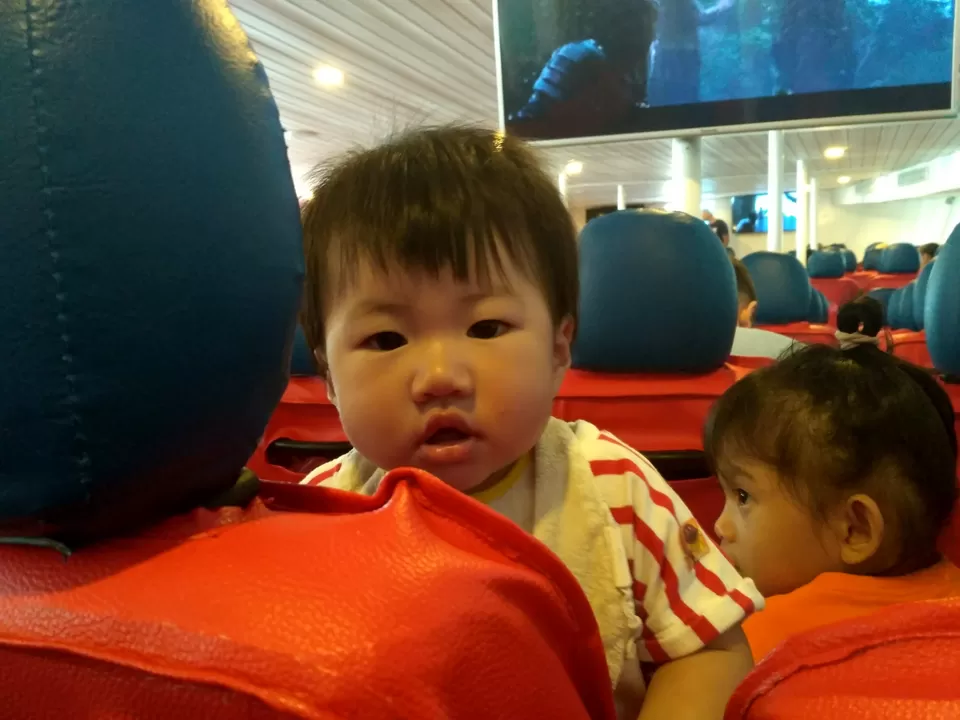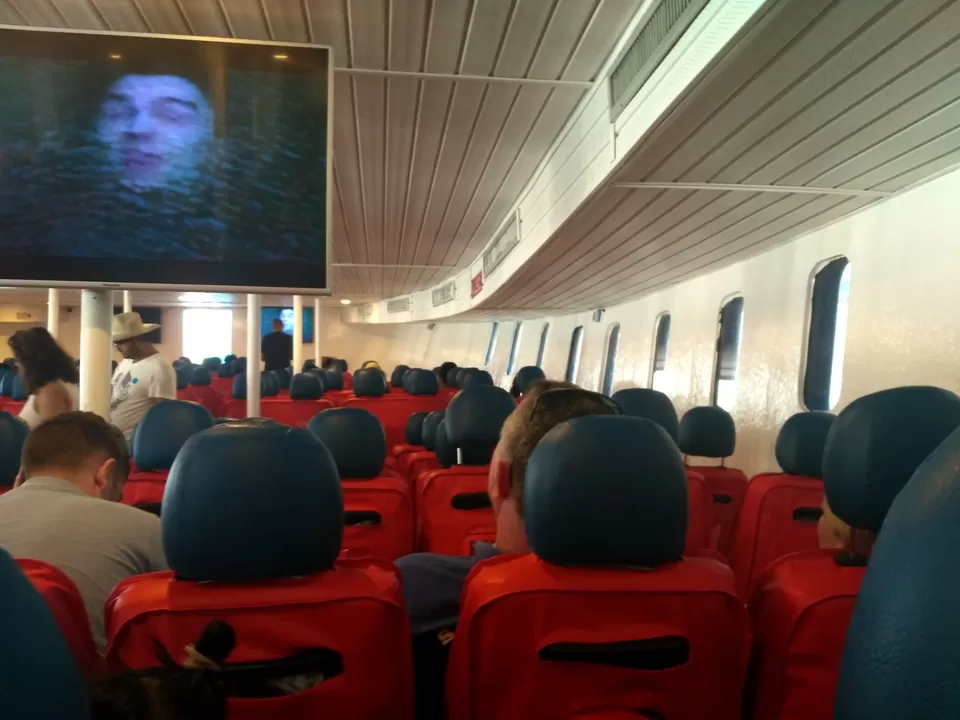 Phi-Phi island is ideal for snorkeling after Similan. You need to pay a tax of 30THB to enter Phi Phi Don. You can take a full day or half day tour through the travel agents at the Phi Phi Don. Longboat hiring should cost about 600THB. They will ask for 1000THB but don't agree, bargain and bring them down to 600THB. Snorkeling equipment can be rented for 150THB. You can stay one or two days on this island. You will find a lot of fishes going around you while you are swimming at the beach. You can visit the viewpoint which will take you at least 1Hr 30 Mins to reach the top and get back but the view is mesmerizing. Buy water before walking to the View Point. It is elevated 186m, which isn't really that high. The journey up is well trodden and paved most of the way. There's plenty of places to rest too. At the top, you'll find cold drinks, ice creams and other snacks on sale. You can see Phi Phi Leh and both Tonsai Village and Loh Dalum bays. Loh Sama (Sama Bay) is an excellent place for snorkeling and discovering beautiful coral and tropical fish. Maya Bay is a stunningly beautiful bay that's sheltered by 100-meter high cliffs on three sides. The whole bay is one big reef. There is a tax of 400THB that you will need to pay to enter Maya Bay.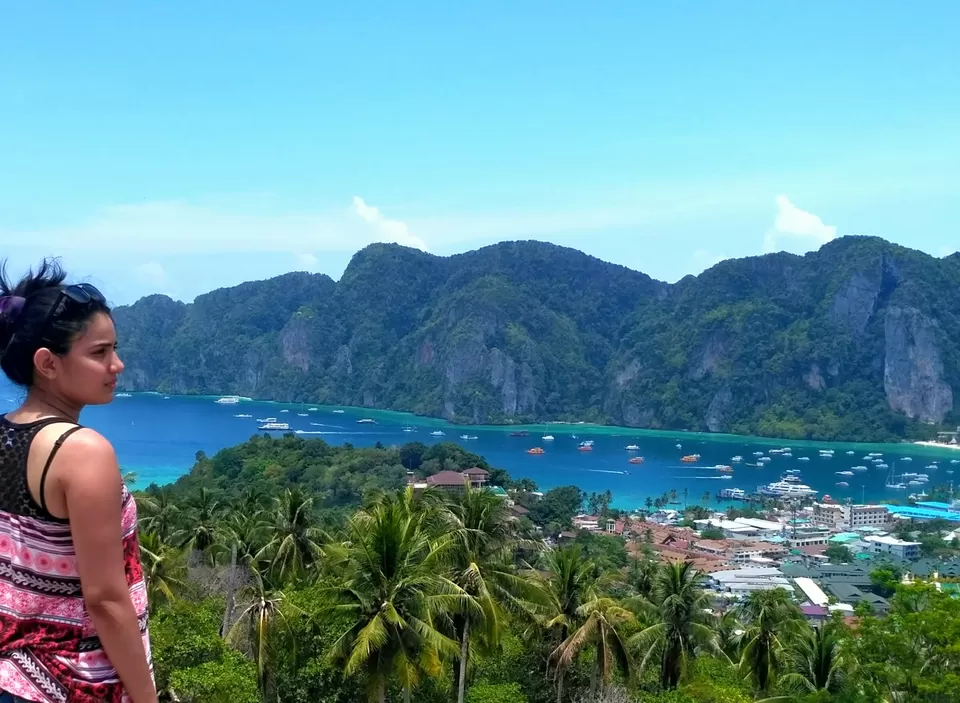 KRABI
How to reach Krabi from Phi Phi?
Phi Phi to Krabi ferry will cost 400 to 450 THB. The last ferry is at 15:30PM and it takes 1 Hour to reach Krabi, Klong Jirad Pier.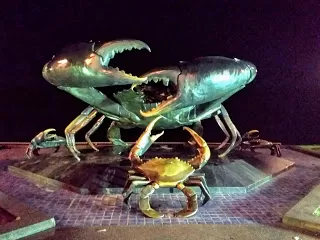 HOSTEL NEAR AONANG BEACH - 250THB/Night - Day 1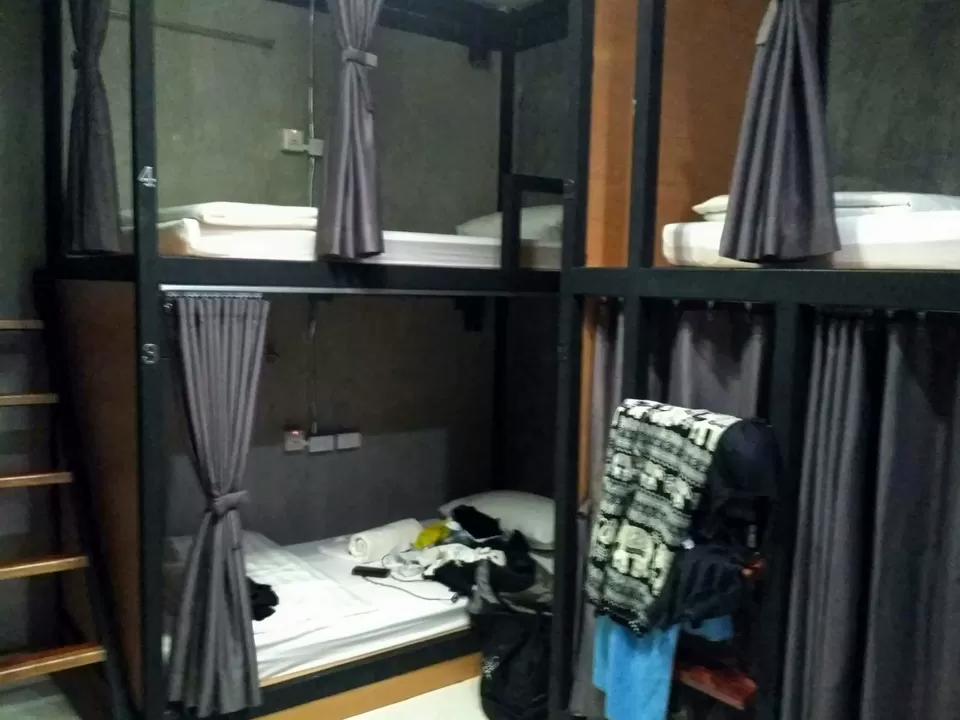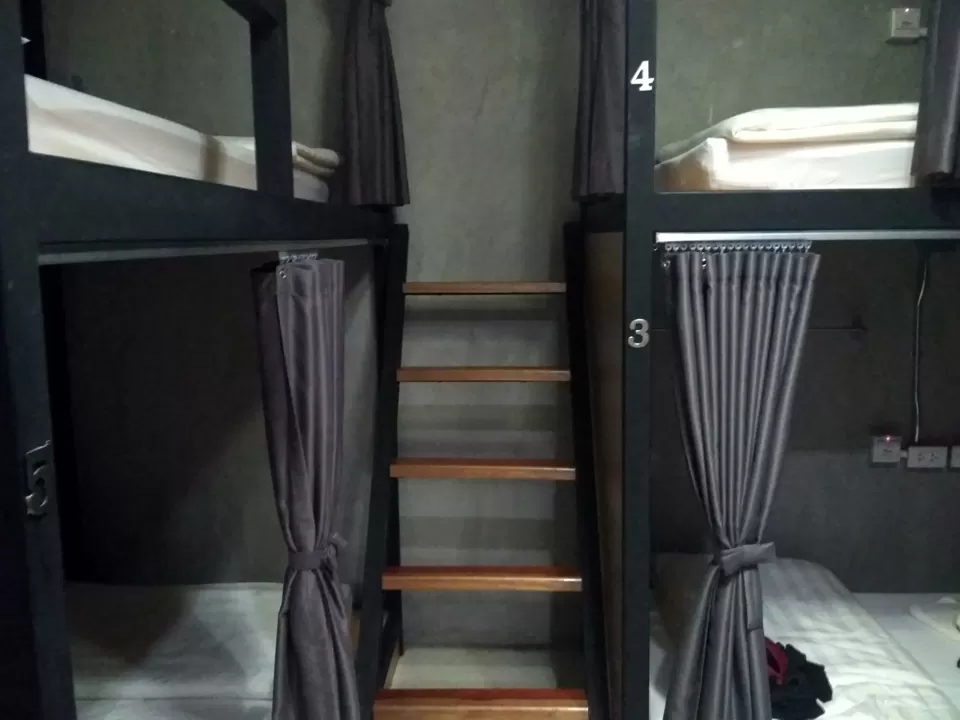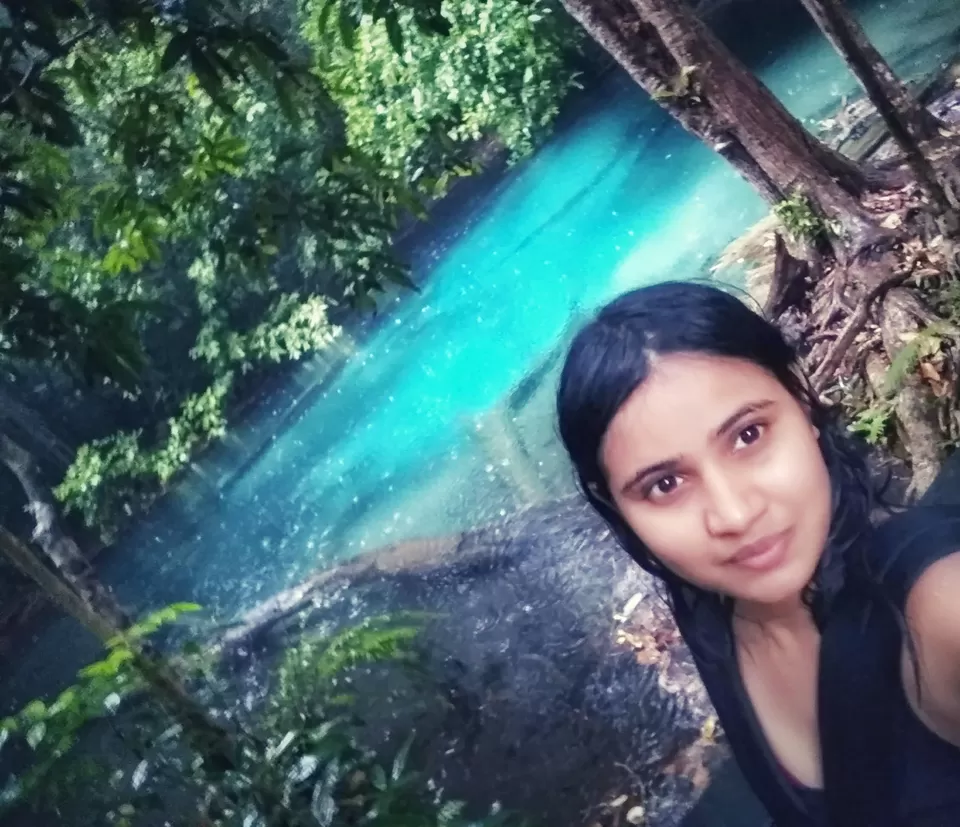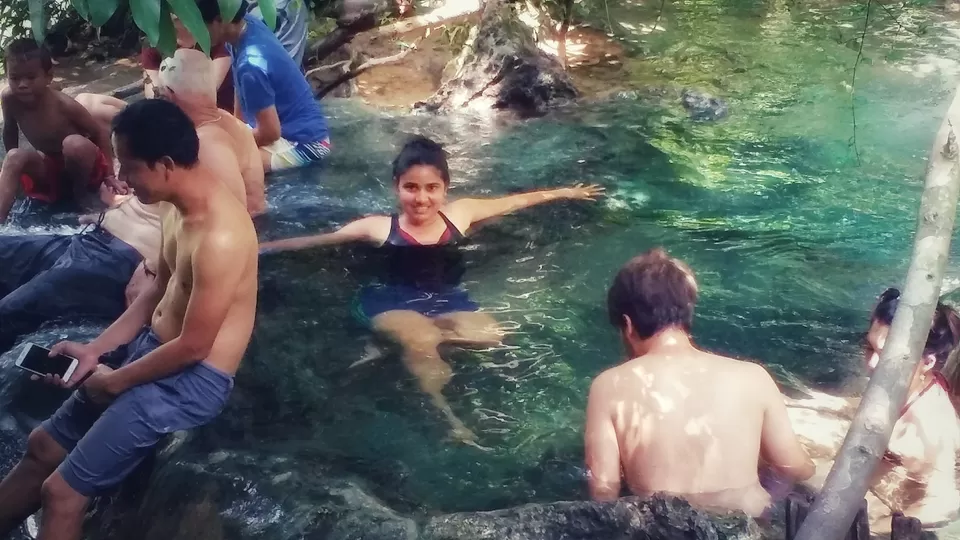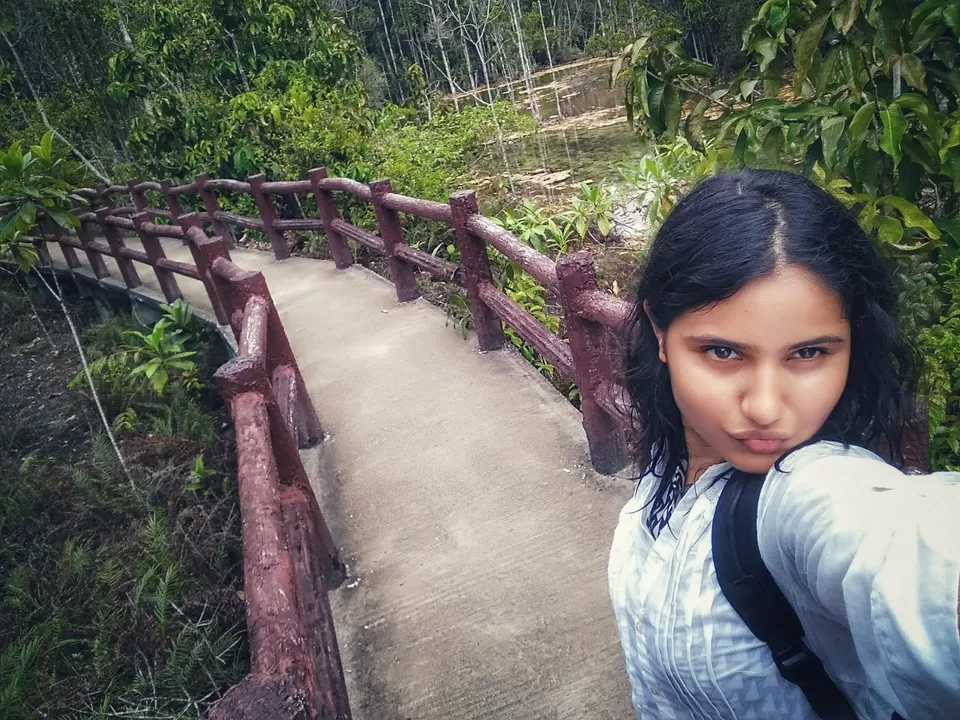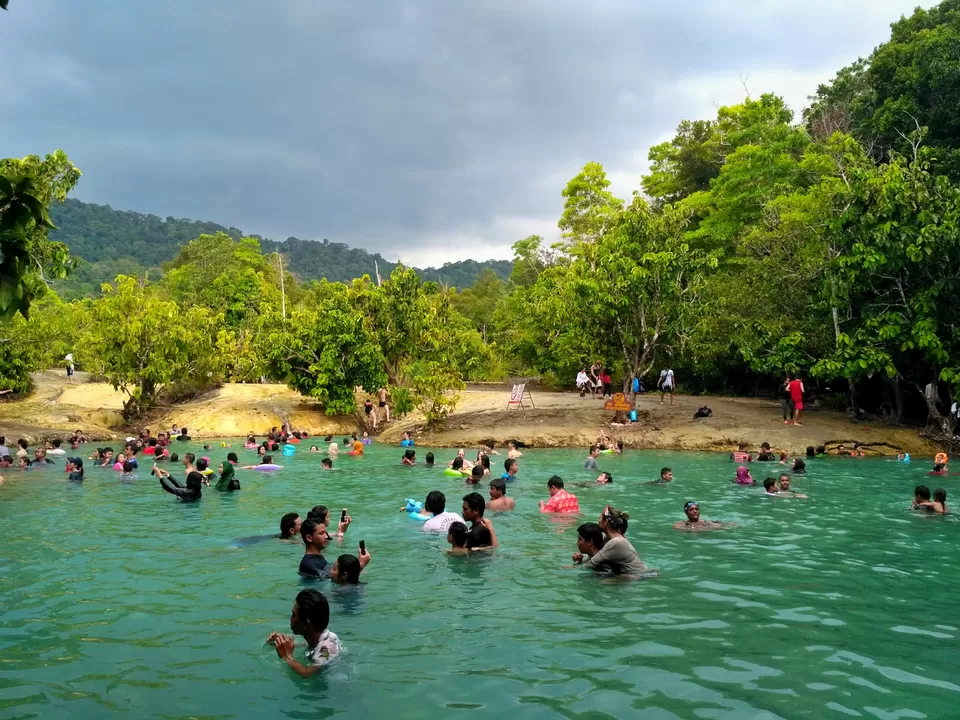 Tiger Cave Temple or Wat Tham is definitely worth a visit. The temple here is made up of natural limestone caves. There are beautiful icons in the main temple cave, but the real attraction here is the 'footprint of the Buddha'.To get to this site you need to hike 1,237 steps up the limestone tower. There are two staircases. The one which is located close to the Chinese fertility goddess statue is slightly easier. Either way, the climb is strenuous. The steps are uneven and steep jutting up to the mountain. I couldn't make it to the top as I was already tired climbing to the Phi Phi viewpoint previous day.
Hot Springs:
Entry 150 THB
The waters average 35-40 degree Celsius and are brimming with natural mineral salts which are claimed to cure all manner of health complaints including rheumatism and sciatica. It is close to the Khao Phra Bang Khram Nature Reserve. In my words, i can say its Nature's Jacuzzi for Jacuzzi lovers.
Aonang Beach and Railey Beach are also some beautiful beaches to visit. Koh Lanta is yet another place to visit if you are looking for seclusion. You can hire a bike and go around Krabi but how pleasant that idea will depend on the weather.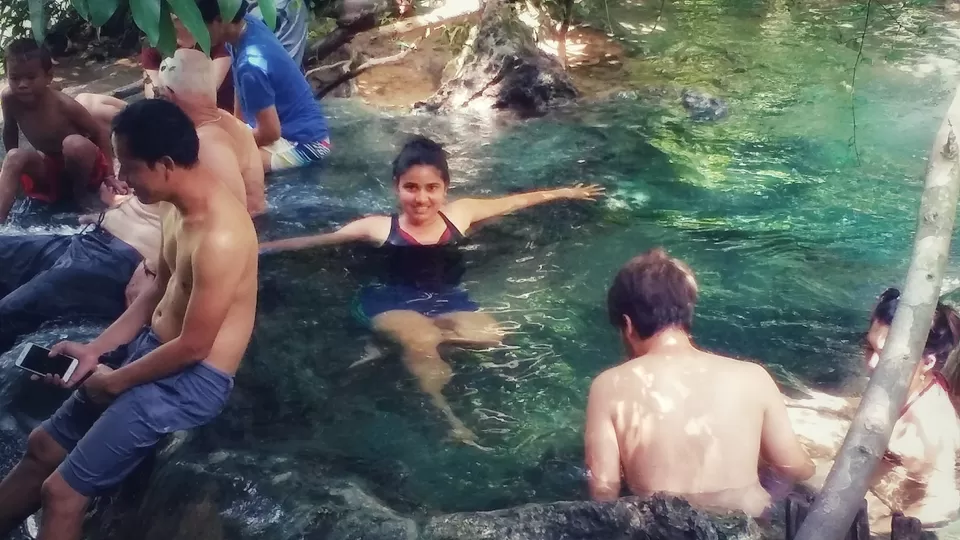 HOSTEL IN KRABI TOWN - 250THB/Night - Day 2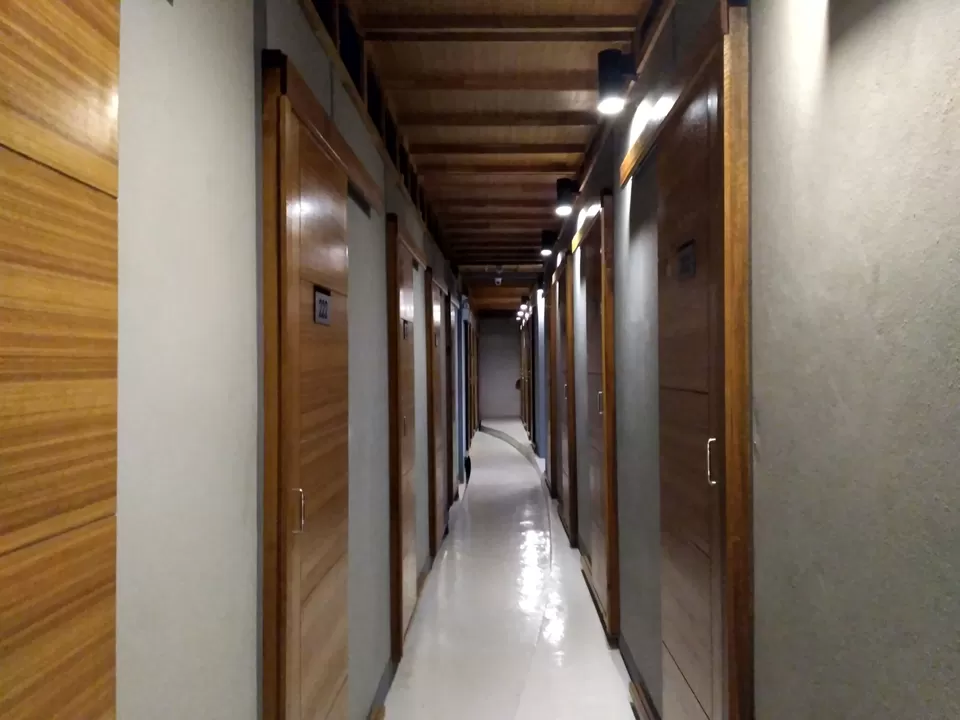 This hostel is located in Krabi Town and is at a walking distance to Krabi night market. The night market had Karaoke night when I had visited and it was a really good entertainment. It's a good place to stay if you are looking for a place with Single Room.