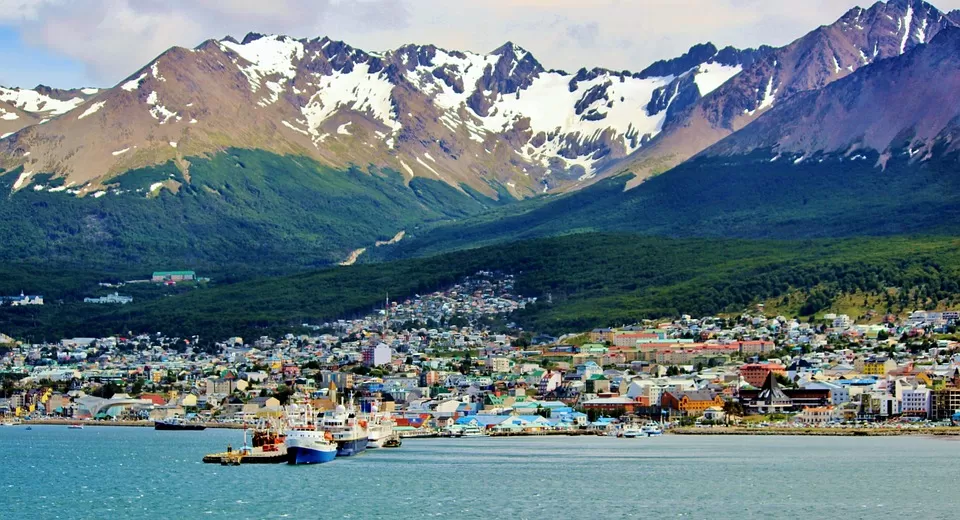 How far do you want to travel in this lifetime? Some people want to see as much as they can and are keeping a track of it by the number of countries they have travelled to, and then there are people who only go for once-in-a-lifetime experiences around the globe. If you belong to the latter category, then the journey to the end of the world is perfect for you.
On the coast of Tierra del Fuego archipelago at the southwestern-most tip of the Argentine-Chilean border, lies the beautiful town of Ushuaia. It is famous as the "end of the world", being the southernmost city in the world. This windswept town with the snow-capped Andes on the north and Beagle Channel to the south is a one of a kind vibrant place. Enjoy both ice and seascapes along with a glass of submarino when you visit Ushuaia.
Why travel to Ushuaia?
To explore the Beagle Channel like Darwin
The Beagle Channel which was once explored by Charles Darwin himself is home to glaciers, rich wildlife in surrounding islands, and a great observation point to take in the beauty of Ushuaia. You can explore the channel on a kayak, sailboat, catamaran or you can go for boat tours or a diving expedition.
For experiencing the beauty of Tierra del Fuego National Park
It is one of the main attractions of Ushuaia. This southernmost national park in the world is known for its stunning scenery that has everything –glaciers, forests, waterfalls, lakes and mountain peaks. You can go for several hikes inside the national park and also for the 40-minute 'End of the World' train ride into the park.
See the other side on a visit to an old prison turned into a museum
There are many museums in the town of Ushuaia offering tourists a glimpse into the past. You can make a stop at Museo Marítimo, an old-prison-turned-museum that features various settlements in the area and is connected to three other museums – Museo del Presidio, Museo Antartico and Museo de Arte Marino.
Go skiing on Glacier El Martial
Ushuaia has several ski resorts, the most popular of which is Glacier El Martial, a ski destination even in summer. Cerro Castor is also well known for having the longest ski season in South America and 28 trails for all levels.
Be awed by penguins and wolfs in the wild
There are several boat tours on offer, which will take you to explore the penguin colony of Isla Martillo and the sea-lion refuge of Isla de Los Lobos. You will also get a chance to befriend some Siberian huskies and Alaskan malamutes in the Valley of the Wolves, which is located 30 minutes away from the city. It also offers dog-sled rides to interesting and historic sights in the surrounding area.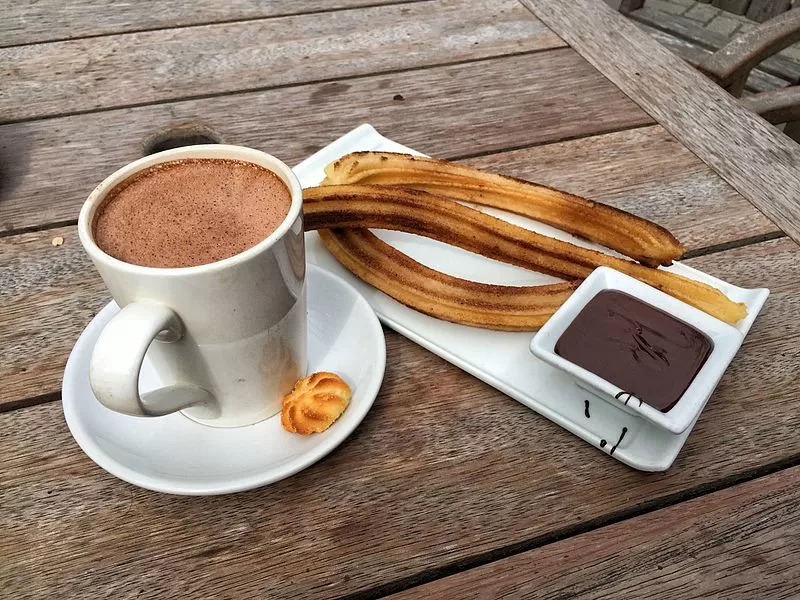 Cuisine on offer
There are several restaurants and bars in the city where you can enjoy delectable food while taking in beautiful land and seascapes. While you are here don't forget to taste famous barbecued Patagonian lamb, fresh seafood, submarino (hot chocolate) and delicious locally-brewed craft beer. You can head to La Estancia for traditional asado cooked Patagonian lamb and to La Cantina de Freddy for king crab, a local specialty.
Visa
Indians need to apply in advance for a tourist visa to visit Argentina and there is no visa fee. The completed visa application is to be submitted at the Embassy of the Argentine Republic in Delhi or Mumbai. If you fulfil the eligibility criteria and have provided all the required documents, you will then need to appear for an interview. After the interview, if your visa is approved, you will be asked to collect the visa. The entire process usually takes between 10-12 days. Find more information here.
When to go
The climate of Ushuaia is sub-polar oceanic and quite unpredictable so make sure you carry layers of warm and water-proof clothing. As it is located in the southern-hemisphere, summer is from December to February and winter is from June to August. Summer is ideal for trekking and hiking when the average temperature is 15°C, while ski season is from mid-June to October. October to April is ideal for spotting huge colonies of Magellan penguins on the beaches.
Getting there
The only way to Argentina from India is by flight. Round-trip flight tickets are cheapest from Mumbai to Buenos Aires and cost around ₹80,000 on average, if you book in advance. From there you can book flights to Malvinas Argentinas International Airport in Ushuaia, which will cost around ₹11,000 on an average.
Getting around
There are city buses available to travel within Ushuaia. You can book transport to the main tourist attractions through the Tourist Office or the reception of several hotels and hostels. You can also rent a bicycle or a car to go around.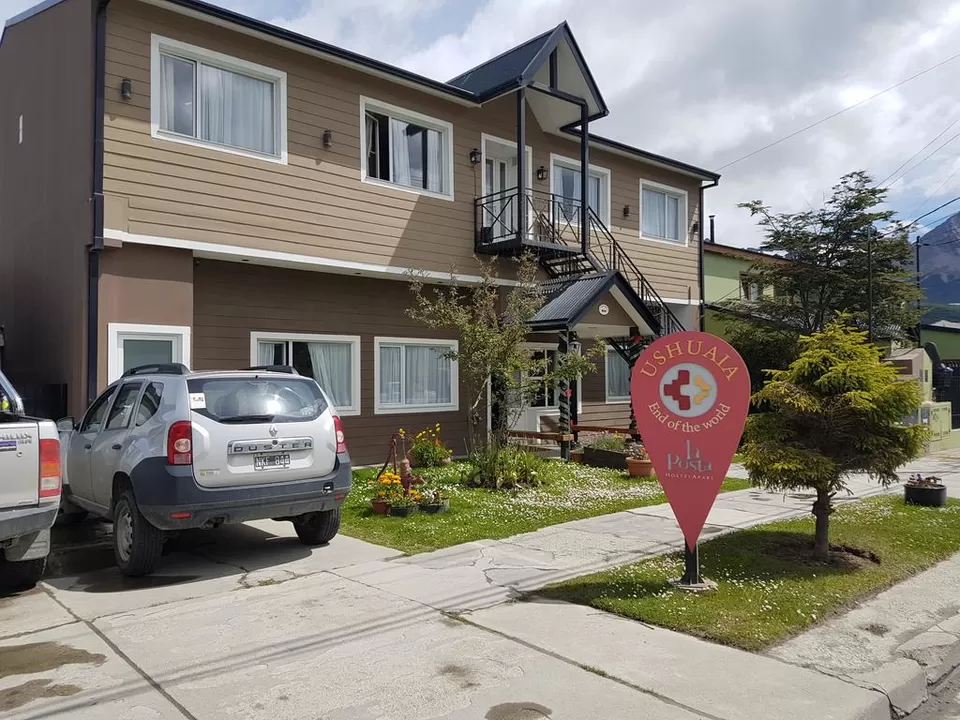 Accommodation
This place is on the bucket list of travellers from around the world and naturally has a lot of stay options ranging from hostels to luxurious resorts. If you want to stay in a hostel, Antarctica Hostel (₹1,544), Hostel Cruz del Sur (₹1,621), La Posta Hostel (₹1,746), Amanecer de la Bahía (₹1,491) are highly recommended.
For more budget stay options, and Airbnb options available in Ushuaia check here.
Costs
Return flight tickets from Mumbai to Buenos Aires: ₹80,000
One-way ticket on local transport: ₹112
Taxi starting tariff: ₹228
Stay in Ushuaia: ₹1500
A meal: ₹190
Beer: ₹93
Have you already been to Ushuaia? Write your own insider's guide with tips and tricks to help travellers on Tripoto's community.
Frequent Searches Leading To This Page:-
ushuaia from india, ushuaia travel guide guide