If You Believe, you have seen the Whole World!!! Then You are Absolutely Wrong.

Have You not visited Antarctica, you are yet to see a Whole Different World.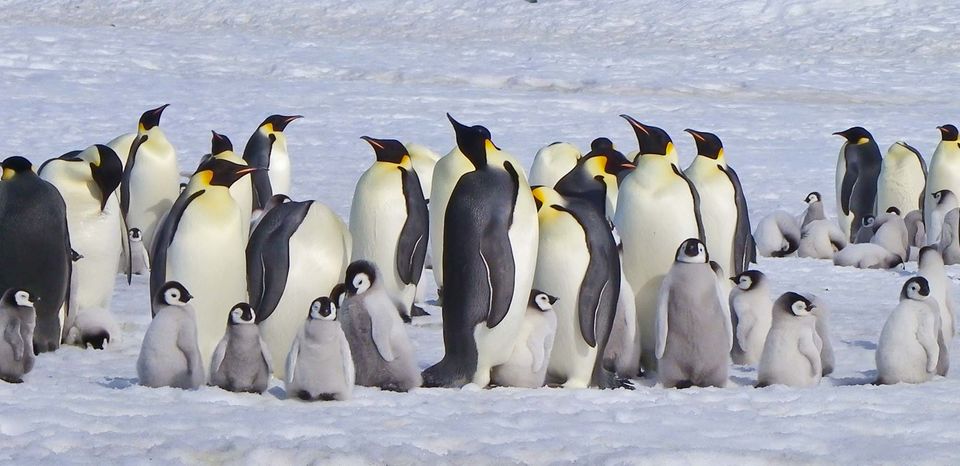 Antarctica Tour is one of the Highest Demanded Tour across the Globe, With Limited Flights and Cruises, Every Year only 50,000 Visitors are permitted to Visit Antarctica from Across the Globe.

Across striking landscapes and icy seas your company will include penguins, seals, whales and skuas. For the adventurous, optional kayaking or camping come highly recommended.
Get up close to icebergs, wildlife, and hard-to-reach places using our fleets of kayaks and Zodiacs.
Observe a range of penguin and whale species, as well as seals and seabirds, and photograph them alongside our onboard photo instructor
Tour Overview
Departure Date: 10-Feb-2022 | Return Date: 24-Feb-2022
15 Days – 14 Nights Tour | 16 Indian Travellers
Age: 25 – 85 Years | Solo / Couple Traveller(s)
Boarding City: Mumbai | Pick & Drop: from All Major Indian Cities
Cost: ₹ 15,00,000/- per Person (Inclusive of Taxes)
Included: Pick and Drop from Home/ Hotel, Economy Class Air Tickets from Mumbai and Return, 4 star Hotels, Deluxe Cruise, All Meals, Complete Sight Seeing and Transfers
Antarctica in February

February is Antarctica's most active wildlife month as all wildlife maximises the Austral summer's brief window. Penguin chicks start fledging and learning to swim, skuas and leopard seals are predating, and whale sightings become common.
5 Reasons to Visit Antarctica in February
The penguin chicks are now very active and curious, chasing both parents for food as soon as they return from fishing trips
It's peak whale spotting season as all migrating pods have now made it down to Antarctica's rich waters
February is the perfect month to reach the Polar Circle, now that the ice has receded to its maximum extent
The moulting stage begins for the adult penguins, while the chicks are fledging and learning to swim in the shallows
The focus of the Humpback whales now changes, becoming more inquisitive now they've sated their appetite
Visa Details
Visiting Antarctica Requires No Visa but the Route to Antarctica is via Argentina. Visiting Argentina needs a Visa
BT Team will apply for Your Visa at Mumbai Consulate for the Permanent Residents of Maharashtra and at Delhi Consulate for the Indian Citizens of Other Cities,
Visa Application would be Processed 45-60 Days prior to the Date of Departure
Post Application Process, All the Travellers would be called by the consulate for a Personal Interview, Visit the consulate on said time and date (Our Executives will accompany You) and get the Visa approved.
Documents Required for Visa
To be Provided by the Traveller(s)
Original Passport with atleast 6 months of Validity from the Date of Departure
10 Passport sized color photographs (Recent)
Adhaar Card Photocopy
To be Provided by Bunk Tribe
Travel Booking Documents
Hotel Booking Details
Cruise Booking Details
To and Fro Air Ticket Bookings
Medical Certificates of the Traveller(s)
Group Details
Day to Day Tour Itinerary
Day - Zero
Around 30-45 Days prior to the Date of Departure, BT Executives will Visit You at Your Home, with a Professional Doctor and Medical Help
Medical Team would Conduct Basic Health Check Up and Record the Health Issues and medicines you are currently on. Kindly Cooperate and Make sure that you are available for around 2-3 Hours with the Medical Team at Your Home
Also, BT Team would guide you about What to carry on the tour and what not to. Kind of Clothes, Money etc
On the Same Day, BT Team will collect Your Original Documents for the Argentina Visa.
Handover the Original Passport, 10 Colored (Recent) Passport Size Photographs, 2 Photocopies of Adhaar Card to BT Team and take the Receiving of Documents from the Team
BT Team will Apply for the Argentinian Visa
Post Visa Approval You are All Set to Go on the Tour.
Get Packing Your Bags, it is going to be a Thrilling Lifetime Experience