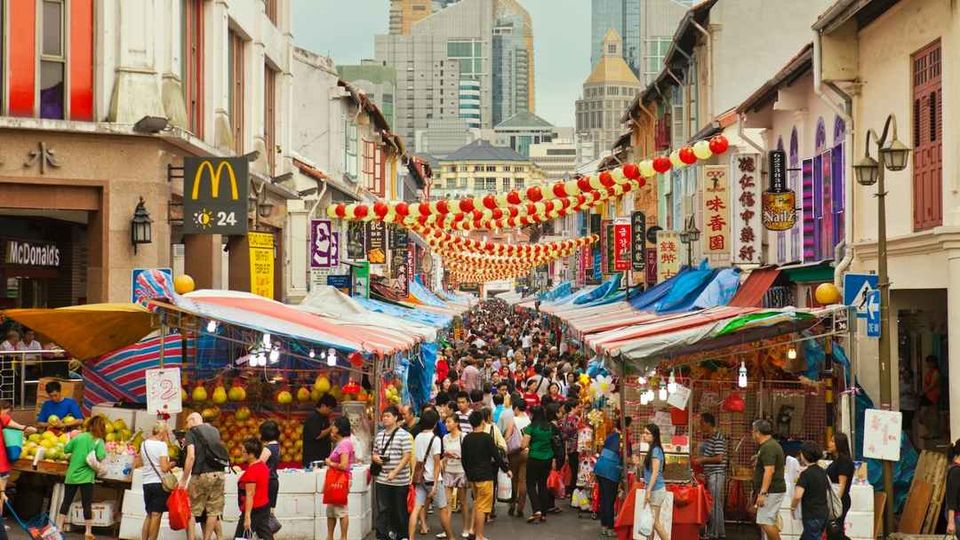 Futuristic mega-malls tower proudly over you as you stroll through Singapore's spotless streets. With every step you take, they cajole you into believing that elegance and sophistication are ingrained into each iota that comes together to make the island state a truly splendid travel destination.
Singapore's sumptuous experiences may fool you into believing that luxury is all that there is to this island nation. However, Singapore's markets abound with treasures that make it a collector's paradise. Retro apparel, vintage furniture and unique handicrafts will captivate the shopping aficionado in you, taking you on a voyage across different worlds, nations and eras. Here are Singapore's most diverse and easy-on-the-pocket markets that deserve all your riches!
1. Far East Plaza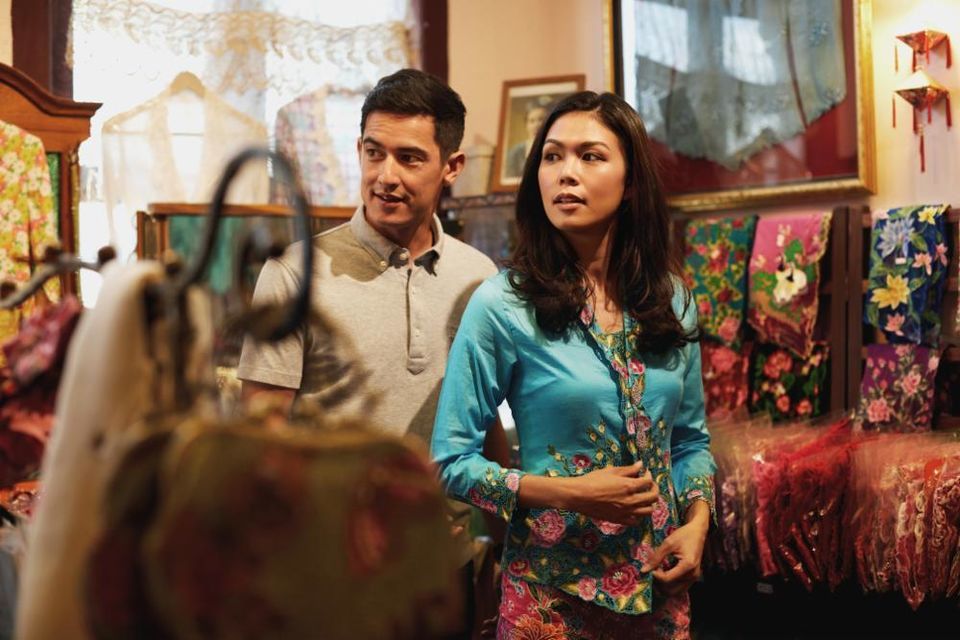 Dating back to 1982, the Far East Plaza is the kernel for all things vogue at Singapore's fashion hub, Orchard street. Despite high-end, luxurious brands constantly sprouting nearby, the plaza has stood the test of time and continues to be a favourite among young shoppers and tourists. Hosting more than 600 stores, the star-attractions of Far East Plaza are its quaint boutiques, and hair and nail salons. The young traveller is likely to be unmoved by the plaza's ambience that is reminiscent of a bygone era. However, not judging the book by its cover is a philosophy that will take you a long way on your excursion here, for it is in its smaller boutiques where a treasure trove of fashion remains hidden.
Shop for the latest affordable street fashion, designer cast-offs at throwaway prices and classic Korean apparel that are sure to add zest to your new wardrobe. Visit Spellbound Clothing for quirky prints and patterns, and Femme's capsule for the latest in accessories and iconic pieces such as crochet dresses, capelet tops and flattering corduroy pants. While you're at it, do browse through its many souvenir shops that offer fascinating trinkets for you to take back home. You'll realise that the price of souvenirs here is drastically lower than other shopping complexes in Singapore. So before you set out to explore other expensive stores of Orchard Street, do yourself a favour and make a pit-stop to the budget-friendly Far East Plaza.
Where: 14 Scotts Rd, Singapore
Timings: 10.00 am - 10.oo pm, open all week
2. Lucky Plaza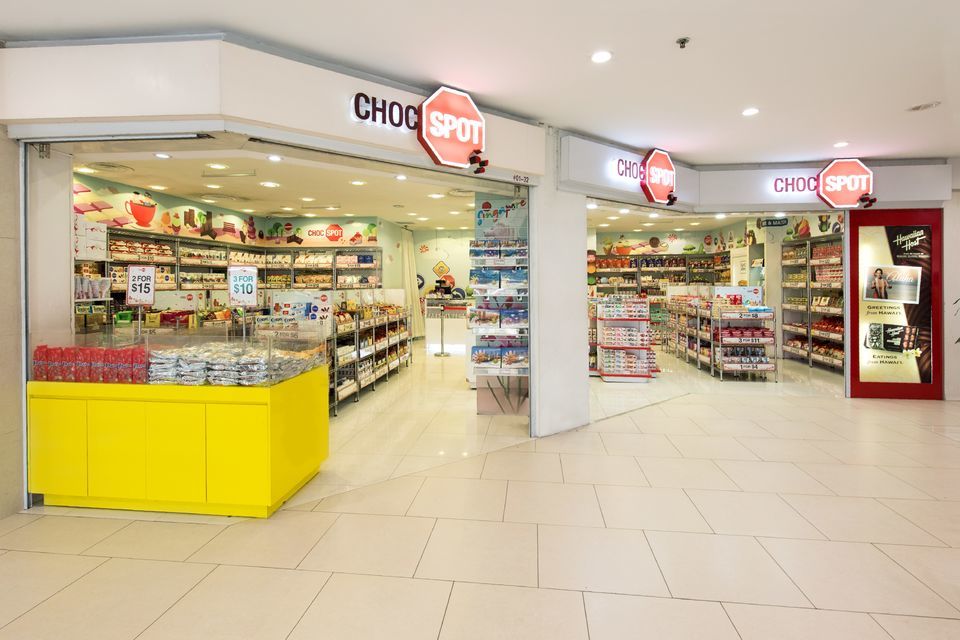 A hot-spot for affordable shopping in Singapore, Lucky Plaza will blow you away with its range of offerings that span across more than six floors! Do not expect shopping at the Lucky Plaza to be a luxurious experience, but one where you have to rummage through an ocean of products to get the one that will steal your heart. At Lucky Plaza, gear up for a shopping experience that will get your adrenaline pumping!
Purchase the fragrance of your dreams from the many perfume shops where you'll find your beloved branded perfumes in sample sizes. Wear an expensive Dior or Chanel at a price so low that you cannot fathom. The Plaza has a tonne in store for your daily needs – head to Song & Song for casual clothing and everyday-wear accessories or Speed Fashion where you can bulk-buy clothes in multiples of five! You can also shop an eclectic variety of chocolates at Chocolate Station where the cheapest one is as low as $1! Do visit the Pinoy Store or other mini-marts of Lucky Plaza where you will find interesting snacks and beauty products from all over South-East Asia. Allocate at least one full day to thoroughly explore the length and breadth of Lucky Plaza and you're sure to return with bags overflowing with collectables without burning a hole in your pocket!
Where: 304 Orchard Rd, Singapore
Timings: 10.00 am - 10.00 pm, open all week
3. Mustafa Centre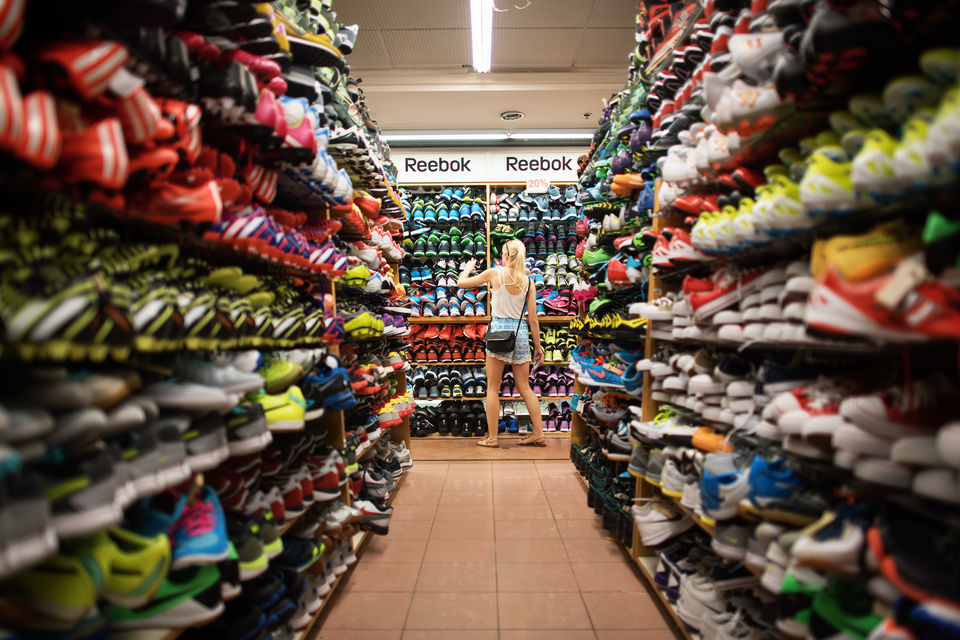 How many times have you come across a shopping centre that remains open all around the clock, only to satiate your thirst for retail therapy? If the jet lag is keeping you awake, simply head to Mustafa Centre that stays open 24x7! This is a shopping experience you won't forget, not only because the centre spans over six floors, but also because it mostly has Indian sellers. For those who feel homesick easily, Mustafa Centre will lift your spirits.
Jostle through its narrow lanes that are lined with branded jewellery and watches. You'll find the best of Swatch, Tag Heuer and Casio watches, along with exquisite ones from Bvlgari. There's no need to worry because all products here are sold at extremely affordable prices. It's a truth universally acknowledged that no trip to a foreign land is complete until you hoard cosmetics and beauty products that are otherwise heavily taxed back in India. At Mustafa, you'll find these products at the best rates. From Ralph Lauren and Hugo Boss to Sally Hansen and Calvin Klein, Mustafa Centre is the place to buy high-end products by the dozen at unimaginably low prices! If you're looking to invest in electronics, there are a number of options offered at Mustafa Centre. Purchase laptops, camera gear, tablets, computers, televisions, headphones and more from the world's most reputed brands such as Apple, HP, Canon and Philips!
Where: 145 Syed Alwi Rd, Singapore
Timings: Open 24x7
4. Bugis Street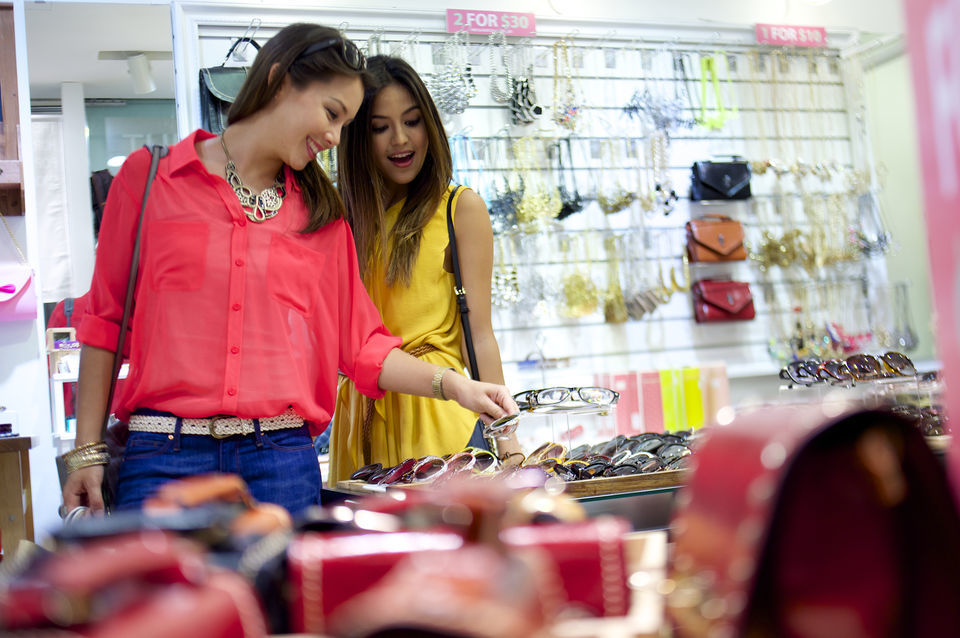 If there is one street in Singapore that is renowned world-over, it is the effervescent Bugis Street that is forever bustling with locals and tourists from around the world. But what is it that continues to attract hundreds to this street everyday? It's the dirt cheap prices, of course! With about 800 stalls and hawkers running through the street, there's barely anything that you will not find in Bugis Street. You're sure to be enticed into purchasing Singapore's street style with apparel that will take your style quotient up by several notches. You'll be surprised to know that you'll find clothing that is as cheap as SGD2 here!
Other products that you won't be able to resist here are swimsuits, bags, shoes, accessories and lingerie. Rest assured, you'll find excellent quality for the money you'll be shelling out for each item. Be prepared to lose yourself in the infectious energy that the street reverberates with. I guarantee that as you hop from one stall to the other, you will hardly notice the time passing by.
Where: 3 New Bugis Street
Timings: Noon - 10.00 pm
5. Chinatown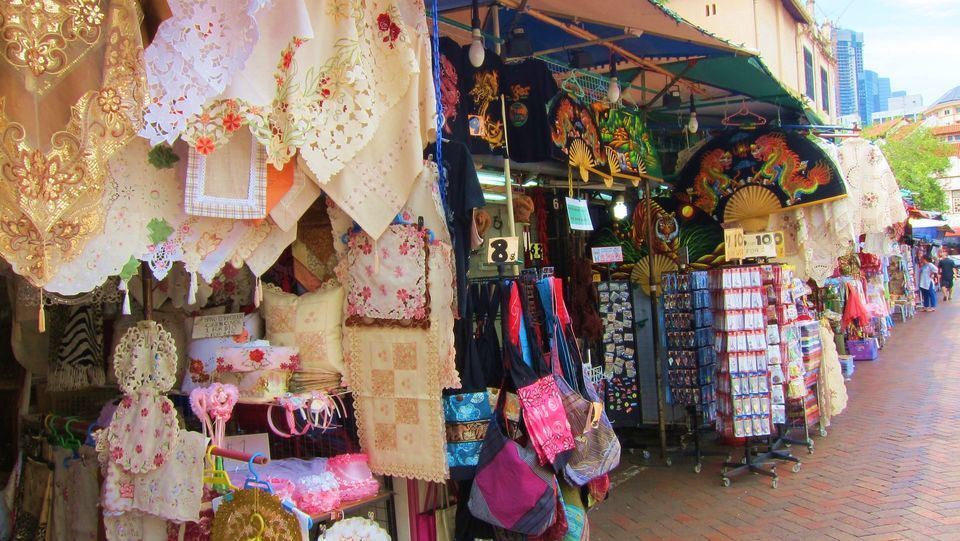 Scarlet coloured lanterns, grand paifangs and melodious tunes of the Erhu greet you as you enter Chinatown. Here, a labyrinth of streets drenched in the Chinese culture and heritage come together to transport you to China, and that's what makes Chinatown one of the most visited arenas in all of Singapore. For a shopping experience that is truly unique, here are a few places you must visit in Chinatown.
Visit Cio Chinatown Point, a six-floor shopping complex where you will find affordable Chinese art, crafts and souvenirs. Keep an eye out for rare antiques amidst the pool of traditional handicrafts. Next, visit the China Square Central Flea Market, which is a budget shopper's dream come true. The market is open only on Sundays, so you must include it in your itinerary accordingly. At the flea market, you'll be spoiled for choice with a host of vintage Chinese items, gorgeous lanterns and paintings on sale. Your next pit-stop should be Yue Hwa Chinese where you'll find authentic Chinese products such as herbal teas, Chinese silks, gorgeous Cheongsams and a large variety of handicrafts. Once you're satisfied with your Chinese purchases, head to Tanjong Pagar Plaza to purchase dirt-cheap stationery, textiles and electronics.
Where: Chinatown, Singapore
Timings: 9.00 am - 8.30 pm
With Singapore's fantastic shopping arcades that promise to give you an immersive experience of history, culture, latest technology and trends from around the world – all within a budget, you've got yet another reason to pay this beautiful island city a visit.
Written by Saumia Bhatnagar
Have you been to Singapore? Create a travelogue on Tripoto and share your travel experience with the world.
In association with the Singapore Tourism Board