If Singapore wasn't already the perfect holiday destination for Indians, they've now added another feather to the cap with the Genting Dream – the country's first luxury cruise ship which takes you on a mesmerising journey across some of the most popular Southeast Asian destinations. Whether you're going at it alone or with the family, the cruise is a great alternative to a holiday on the land. An experience of sailing on the crystal clear Indian ocean will be something you're bound to cherish forever.
Made For
If you're planning a vacation with your family or travelling with a group of friends, the Genting Dream is the perfect way to have fun and unwind at the same time. With beautiful rooms, comfort of Asian hospitality, stunning views of the ocean, world class amenities, and a number of activities available on board, this luxury cruise will give you the vacation of a lifetime.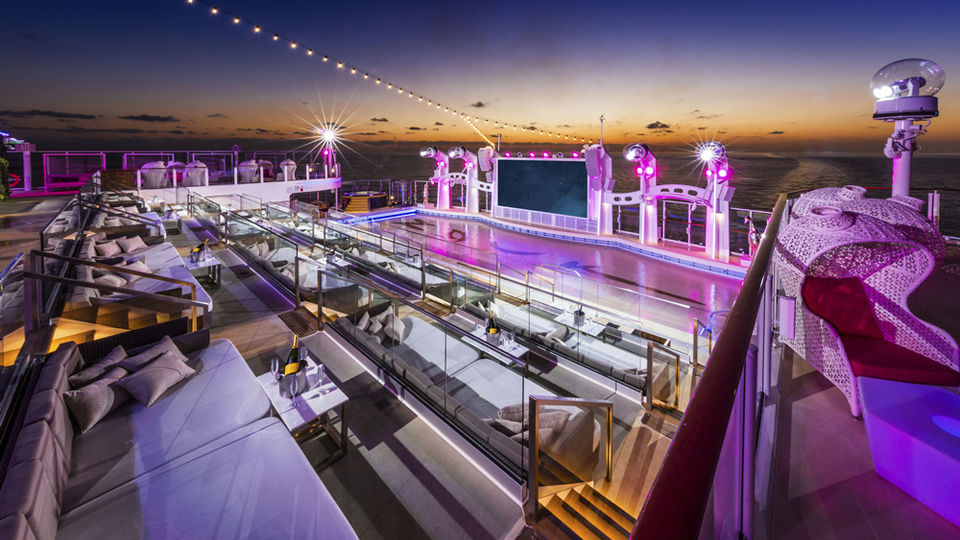 About
The Genting Dream is the first luxury cruise ship that has Singapore as its long-term home port. It was launched in November last year and since then has continued to grow in popularity. The massive ship has a whole range of attractions spread over 18 decks, including a waterslide park, a rock-climbing wall and even a beach club.
Itineraries
There are a couple of itineraries to choose from starting from a basic two-night cruise from Singapore to Port Klang in Malaysia and back. You can also choose from three-night Singapore-Thailand cruise or from five-night cruises to-and-back-from Thailand or Indonesia.
Accommodation
The Genting Dream offers eight different types of accommodation options. The most basic is the Interior Stateroom, which offers a capacity a two-bed accommodation along with the basic amenities. Then there are the Oceanview Staterooms, Balcony Staterooms, and the Balcony Deluxe Staterooms in ascending order of cost. The most luxurious and expensive of all are the suites, which also have four options – Palace Suites, Palace Deluxe Suites, Palace Penthouses, and the Palace Villas.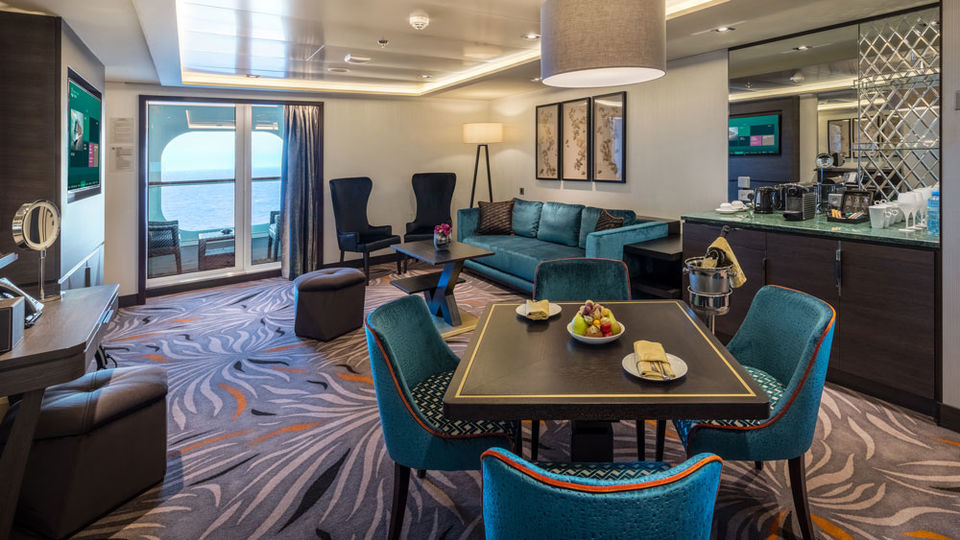 Activities
The Genting Dream is jam-packed with an overwhelming number of facilities and activities. Here's what you can expect on the ship
→ Sports and recreation: There's a multipurpose rooftop sports complex where guests can indulge in activities such as ziplining, rock climbing, a ropes course. There is also a giant waterslide park. For those who prefer something a little more relaxed, there's a mini-golf, a bowling alley and a gaming arcade.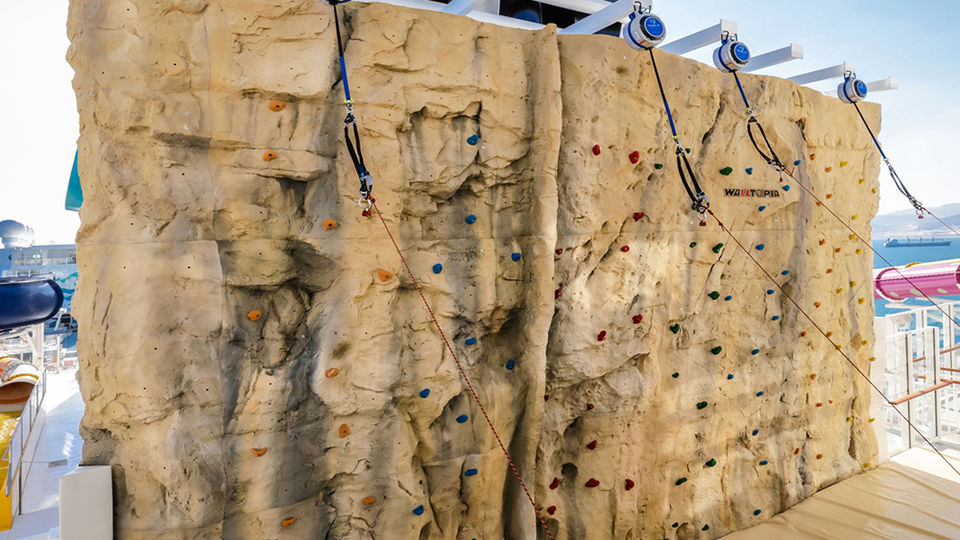 → Entertainment: The Genting Dream hosts both the Zouk Beach Club and Zouk Nightclub, so the party-goers will have a ball. Aside from clubbing, there is a Zodiac Theatre that hosts various performances. The cruise has also organised live music at many communal locations so there's really no chance for guests to get bored. And if you're a movie buff, the Cinema at Sea offers free movie screenings at various locations at selected timings.
→ Beauty and wellness: Holidays are nothing if they don't give you a chance to relax and rejuvenate. The two spas on board the Genting Dream, Crystal Life Spa and Crystal Life Asian Spa, which focus on Western and Asian forms of treatment respectively, offer soothing massages to guests aged 18 and above. There's also a barber and salon available if you just want a personal grooming session.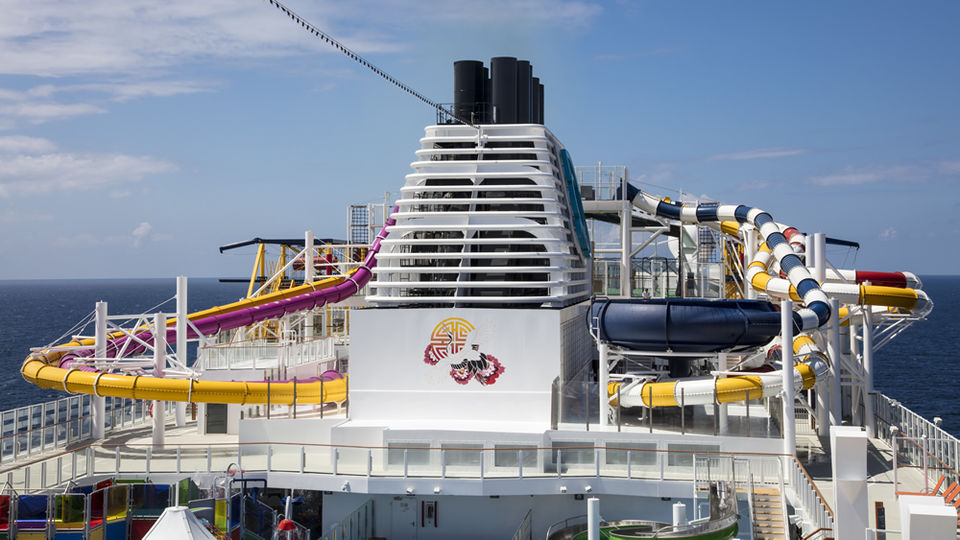 Food and dining
Food is a major part of the culture in Southeast Asia, and especially Singpore. No matter where you're going, you are bound to find a wide selection of delicacies from the region as well as across the world. The Genting Dream has a number of restaurants. While dining at some is included in your package, there are specialty restaurants where meals are available at a cost.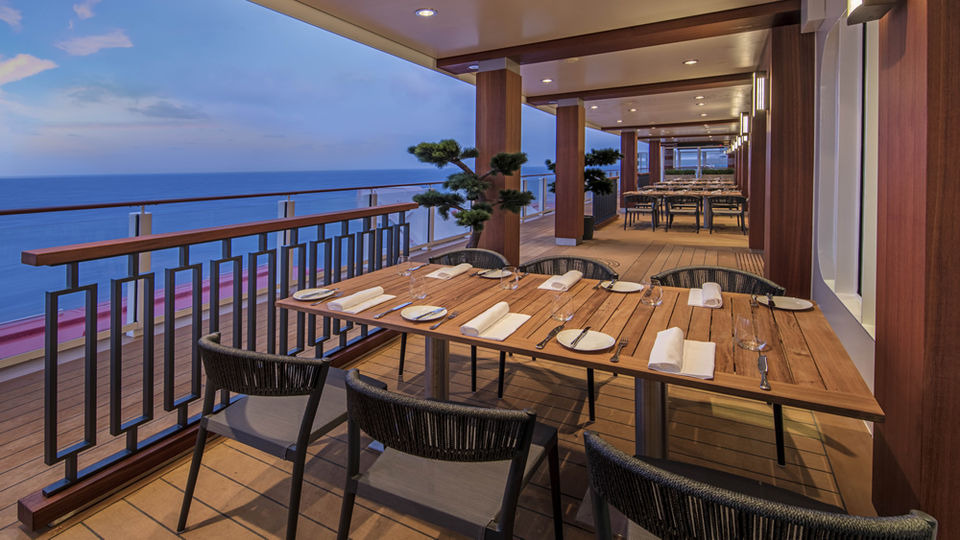 The restaurants that are a part of the packages include The Lido, which serves an international buffet, the Dream Dining Room Upper, which offers a set Chinese menu, and Dream Dining Lower, which focuses on Western food. The speciality restaurants offer a more varied cuisine. There's Umi Uma where you can find Japanese and Teppanyaki food, Silk Road Chinese restaurant where you can go for Chinese fine dining, and Bistro by Mark Best which offers western fusion dishes by the celebrity chef. There's also a bakery called Breadbox and an ice-cream parlour called Gelateria that offers homemade-style gelato.
If you're in the mood for a drink, there are numerous bars on board. The Lobby Bar is by far the most popular. But if you're looking for something a little more special, there's a collection of bars within the Bar City, each with its own signature menu.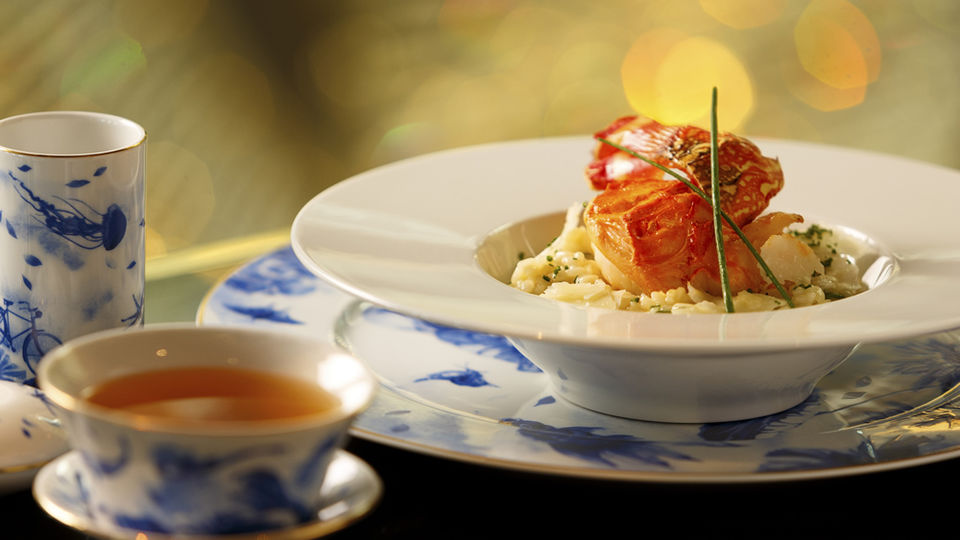 Cost
The price starts at ₹74,900 for two people for the five nights-six days cruise. Dream Cruises has a special offer for April where if a third and fourth person are sharing the same cabin, they can stay for free if choose the Balcony Stateroo the cost of the third and the fourth The cost of 3rd and 4th person sharing the same cabin is free for staying in Balcony Stateroom
How to get there
The cruise embarks from and disembarks at the Marina Bay Cruise Centre (Marina South Pier), which is about 20km from the airport.
By Air: Changi Airport Singapore is one of the most well-connected airports in the world. There are multiple flights daily from Mumbai and Delhi in India. The prices for a flight from Delhi/Mumbai start at around ₹9,000 (one way). Once you land at Singapore, you can easily take a bus or book a taxi to the Marina South Pier.
Have you ever been on a cruise? How was the experience? Share your story with Tripoto readers. If you have any questions about this cruise, leave them in the comments below.

All pictures by Dream Cruises