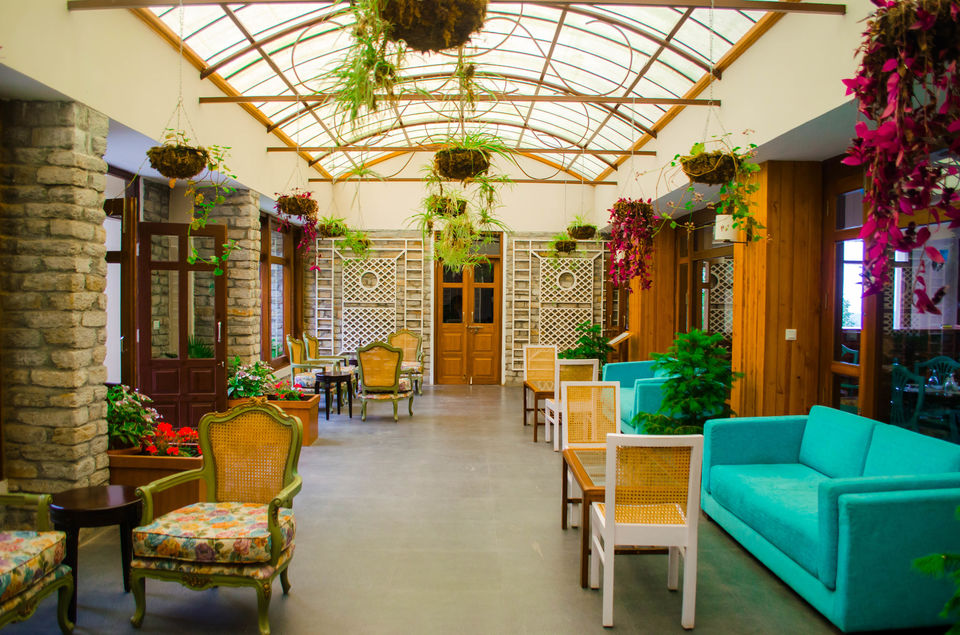 "Good things come to those who wait." Never had this classic English phrase made more sense to me than on the weekend when I visited a gorgeous tiny hamlet in Uttarakhand, erstwhile completely unknown to me. The location was Shitlakhet, and I won't be surprised if you too have not heard of it before. It falls along the way from Ranikhet to Almora, and is a breath of fresh air amidst the other wildly popular hill stations in the state, because it is yet unexplored meaning you get access to unadulterated natural scenery.
I was travelling with a group of 29 others, and our chosen stay was a hidden paradise called Anant Rasa. We were expecting an unusual getaway, but what we got was much more with incredible hospitality, delectable food, and a state-of-the-art luxury accommodation, all this in the midst of the dense Uttarakhand forests.

Where is it and how to go?
Anant Rasa is situated within the heart of the Kumaon forests in the Almora district, on top of the local Syahidevi estate that enables a magnificent 200 degree view of the snow peaks.
Since there were 30 of us, we had booked the major chunk of the property in advance and hired a 35-seater bus from Delhi to take us directly to the property. The overnight journey was 11 hours long for us, but it was comfortable since we halted at regular intervals for meals and toilet breaks. There are several other ways to reach this property, however, and I list them down below.
Via flight: The nearest airport is in Pantnagar, which is 162km away from the property. There are direct hour-long flights from Delhi till this airport, after which you can get taxis from here till the property.
Via train: The nearest railhead is in Kathgodam, which is 125 km away. This railhead is directly connected with New Delhi and Old Delhi Railway Stations. One can get direct taxis from the Kathgodam Railway Station till the property.
Via road: If you are driving all the way down from Delhi, you need to follow the Delhi – Rudrapur – Haldwani – Kathgodam – Ranikhet - Shitlakhet route. It's going to take you around 10 to 11 hours. If you plan on taking a public bus, then there are state transport buses plying everyday from Anand Vihar ISBT in Delhi to Ranikhet in Uttarakhand. From Ranikhet, you can take a private taxi till Shitlakhet.
Once you reach Shitlakhet, you can either ask around for Anant Rasa (everyone knows about it) or you can follow the route on Google Maps.
Why should you visit?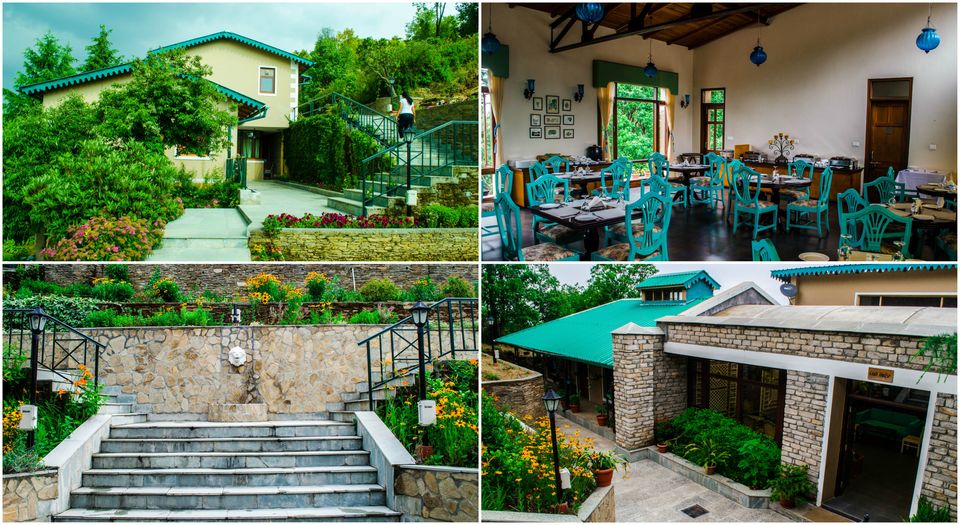 You ask me why you should visit? I ask you why shouldn't you! While on the road to Anant Rasa, you'll experience the forests getting denser and nature getting purer with every kilometre passed. Finally you see a crossroad with a metal sign redirecting you towards the left road that goes up, and that's when you finally know that you're actually very close to an extraordinary stay.
The reception area is gorgeous in itself with a surreal view of the Himalayas all over. It opens up to a sprawling lawn with benches made out of log to admire the breathtaking view till hours at a stretch. There is also a little temple for religious gratification. Once you are allotted one of the rooms, the staff leads you on to a lane on the left of the reception entrance. It's a soil path paved only with square tiles with a lot of exotic flowers greeting you on the sides. It's quite a welcome experience.
The property has only 13 rooms in total, divided into Deluxe and Superior. All the rooms are designed to provide privacy to its guests. They also have high-tech facilities, such as an air conditioner, minibar, private bathroom with a shower and hand-made toiletries, a safety deposit box, bed linen and slippers. I really enjoyed the mammoth windows and big balconies included in every room to get some air right from the comfort of my room.
For some entertainment, we would all head down to the Club House. It has kinds of games to keep us busy during our stay. There was table tennis, carrom, foosball, and a badminton court outside. Once we were done competing against each other, we would either snuggle up on the couches in the gorgeous hall (the first picture of the article) right outside the games rooms or ask for tea and sit in the Club House's balcony to enjoy the view outside.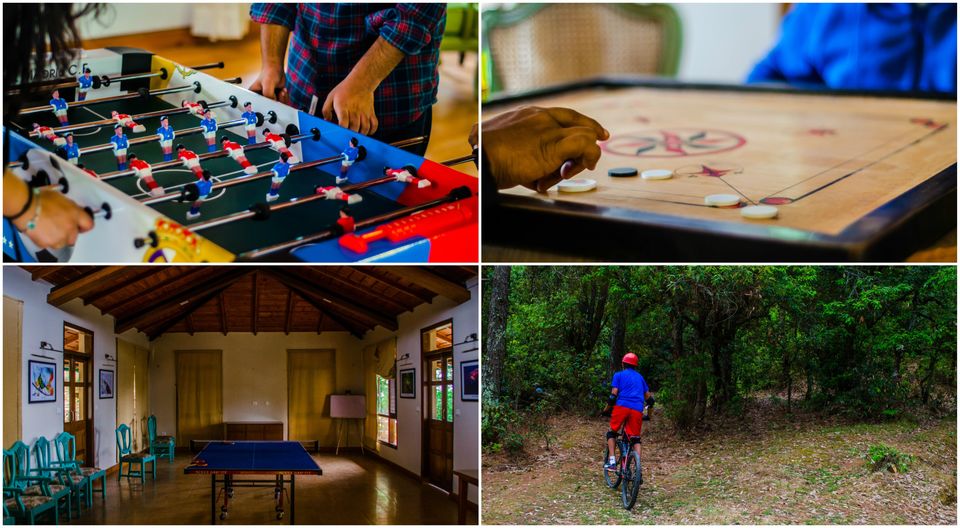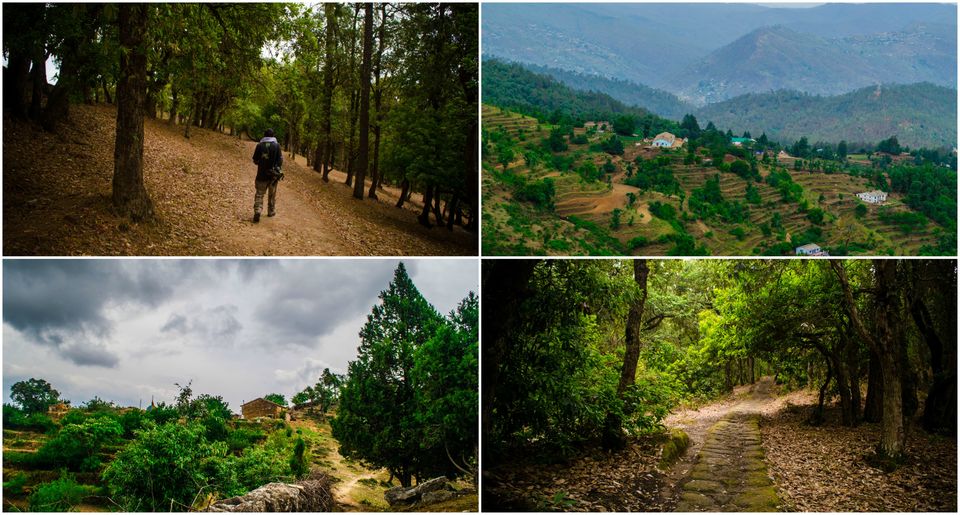 Anant Rasa is a part of the Amritara chain of private hideaways which believes in the equilibrium between man and nature. The fact that it is nestled in the middle of a jungle is a testimony to their larger motive. It also produces most of its fruits & vegetables locally under a unique concept called "field to table" in which they take great pride in providing organic & unadulterated food to its customers. Via this initiative Anant Rasa employs many local people, and is also involved in a CSR activity under which they have adopted the village next to the property to help make the villager's lives better.
Life outside of the property is even more exciting. Since it is surrounded by plush, reserved forests on three sides, there is a beautiful cedar trail that trekkers can follow to go deeper into the forest. The manager organised an exhaustive nature walk for us with a guide. Along the way to the top, we came across several self-sufficient households, historical temples and wild animals. One can even rent a bicycle or indulge in some flying fox to spend some time with nature.
Now let's talk about the food. The restaurant menu was very elaborate and everything we tasted including Methi Chicken, Mutton Rogan Josh, Fish Curry, Rajma and Manchurian completely won us over. So impressed were we by the relentless staff and experienced cooks that we intentionally looked for lame excuses such as "Such lovely weather calls for chai-pakoras!" to order something or the other. And guess what, all our requests, however unusual, were honoured all all times of the day with a smile. So yes, brownie points for the kitchen and entire staff.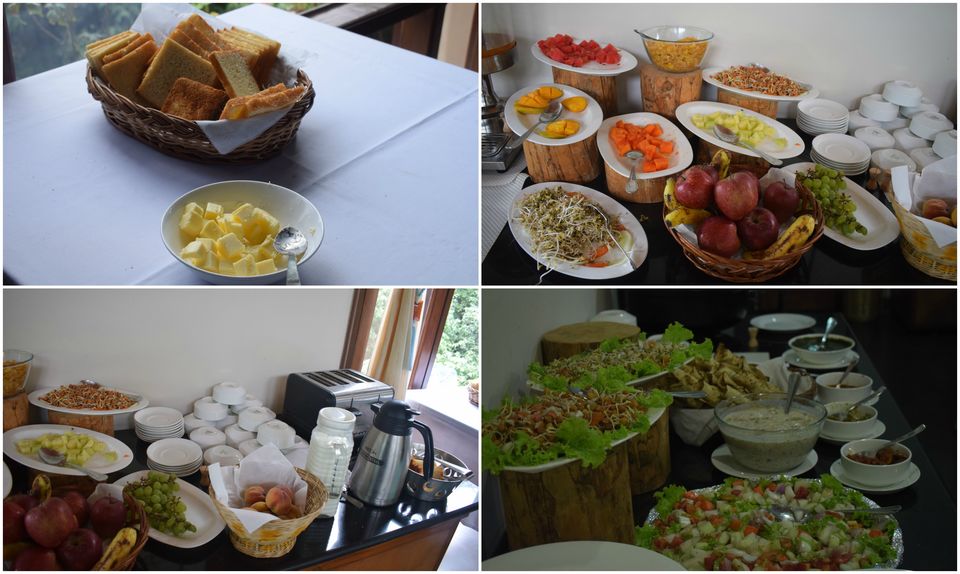 Things to do around the property
Finally, there is a lot more you can do in the hamlet of Shitlakhet. Some local attractions are Shyahi Devi Temple (dedicated to Goddess Durga, and is 2.5 km away from Shitlakhet), Katarmal Sun Temple (a rare 9th century temple built by the Katyuri Kings that displays the architectural style of ancient artisans, 24 km away from Shitlakhet), Chaubattia Orchard (full of tasty plums, apples, apricots and other fruits, and is 31 km away from Shitlakhet), and the natural spring (which is responsible for the water in Almora).