Hello everyone, so recently I have been to alibaug for two days from pune and it was like the only weekend gateway I was waiting for. During monsoon as it was end of july, alibaug is quite the sleepy coastal town where you will find cafe's are less crowded and roads and alleys are empty. This is what makes you feel connect with nature when the so called touristy place is not so tourist filled. But a good trip cannot succeed if the place of stay is not that perfect. For me I was lucky enough, I have chosen to stay at Bougainvillea Resort Alibaug. It is located some 20 minutes away from the alibaug main bus stand and you will find plenty of auto rickshaw going that way towards nagaon bandar road, charges you around Rs 200- Rs 250. I have booked my room through makemytrip, you can also book it through the hotel's website which offers almost the same tariff.
The Resort
It is a small resort not those which sprawls across acres of land, comprising only 18 rooms. It is easily located and falls on left hand side of the nagar bandar road through a narrow patch of land. If you are driving your own car, the resort has plenty of space for car parking. The first floor is the reception which was very tiny but with warm staffs who gets you comfortable within first eye contact. We came one hour early to check-in time so had to wait 1 hour but the front desk personnel was courteous enough to offer us an upgrade from couple room to family room which was a larger room. The resort houses a multi-cuisine restaurant which serves both indian and chinese cuisine though both for dinner and lunch they denied tandoor items may be because it is monsoon season and as we know hotels run on low occupancy. There is decently sized swimming pool where you can take a dip and enjoy your day off. There are rooms on both first and ground floor. We were being given the ground floor room and I am lucky to be offered so.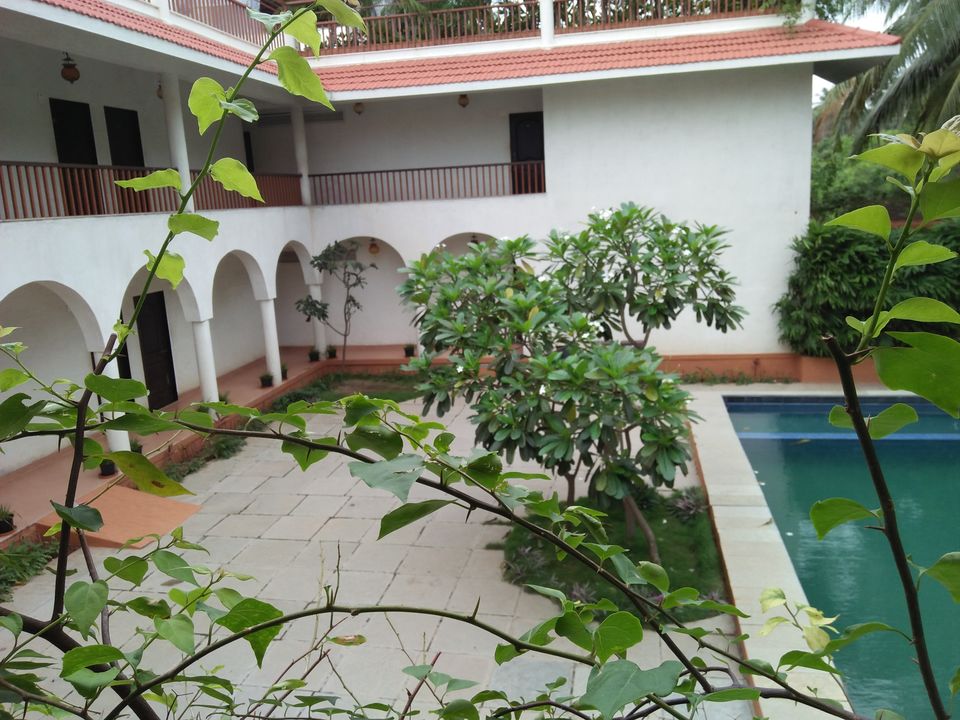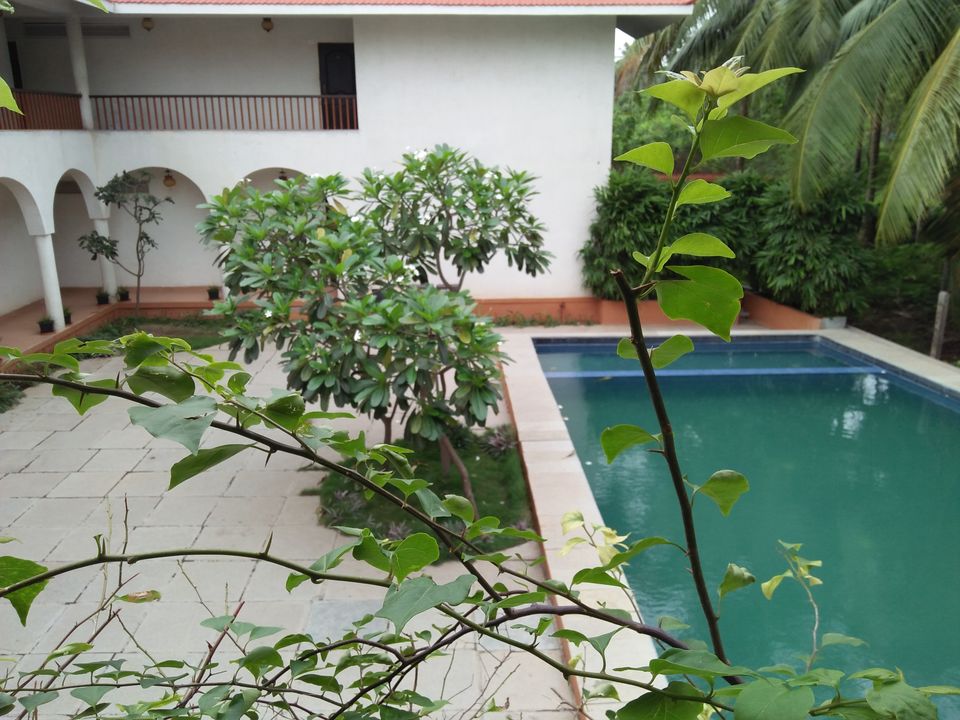 The Room
The moment I have entered the room, I knew I was going to love my stay at Bougainvillea. The room was spacious enough and bonus is it had a small patio cum balcony sitting zone. I just rushed out to check the sitting zone outside and it is only for that view outside and sitting zone, I will keep booking this resort forever, if I am at alibaug anytime sooner or later. The view from the balcony is something that everyone would love if he or she stays at any city in India. After the sheer hustle and bustle of life and traffic screwed life all you want to see is lush greenery and this is what the balcony overlooks- lush green paddy field. It was therapeutic to my eyes and the sitting zone also had a wooden swing. I actually spent the next day early morning sitting on that swing before heading to the restaurant for breakfast. The washroom also had a cute green space, giving you that ultra luxury feel while bathing maybe.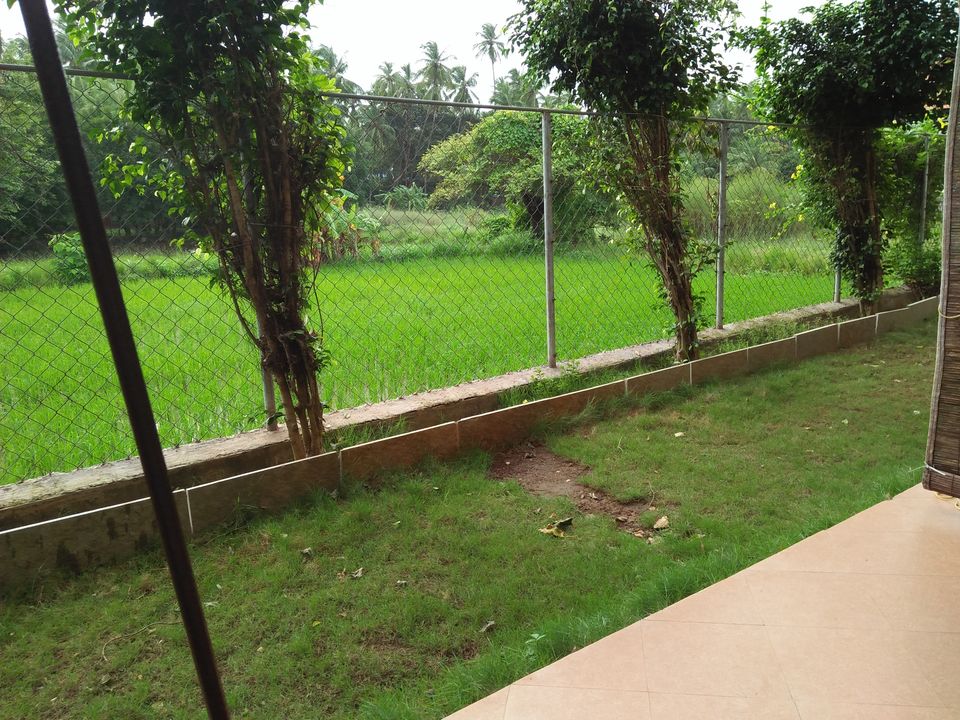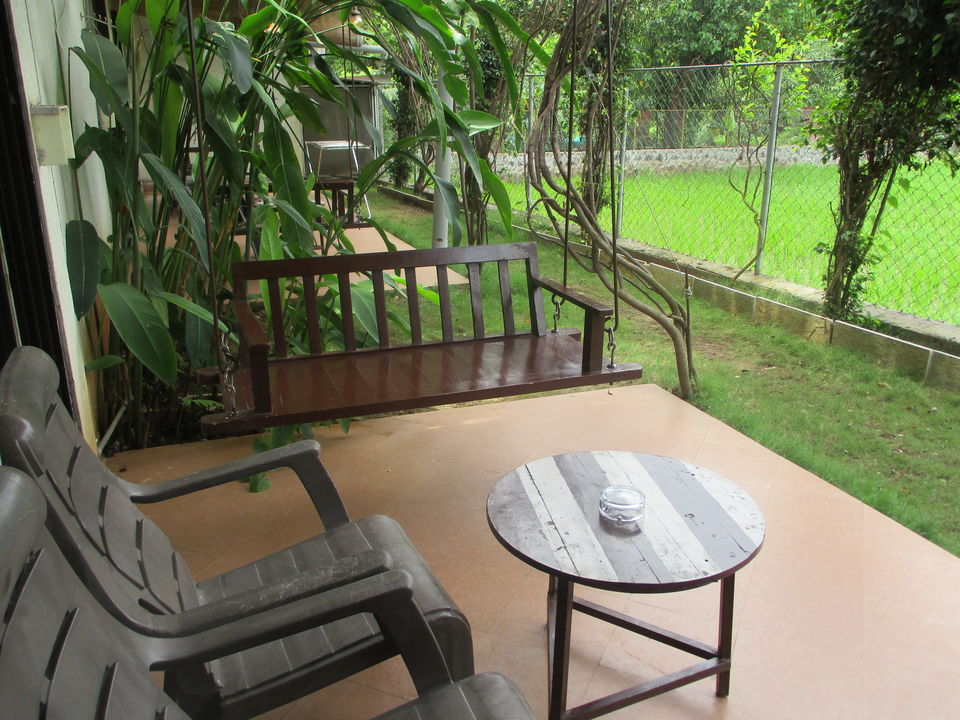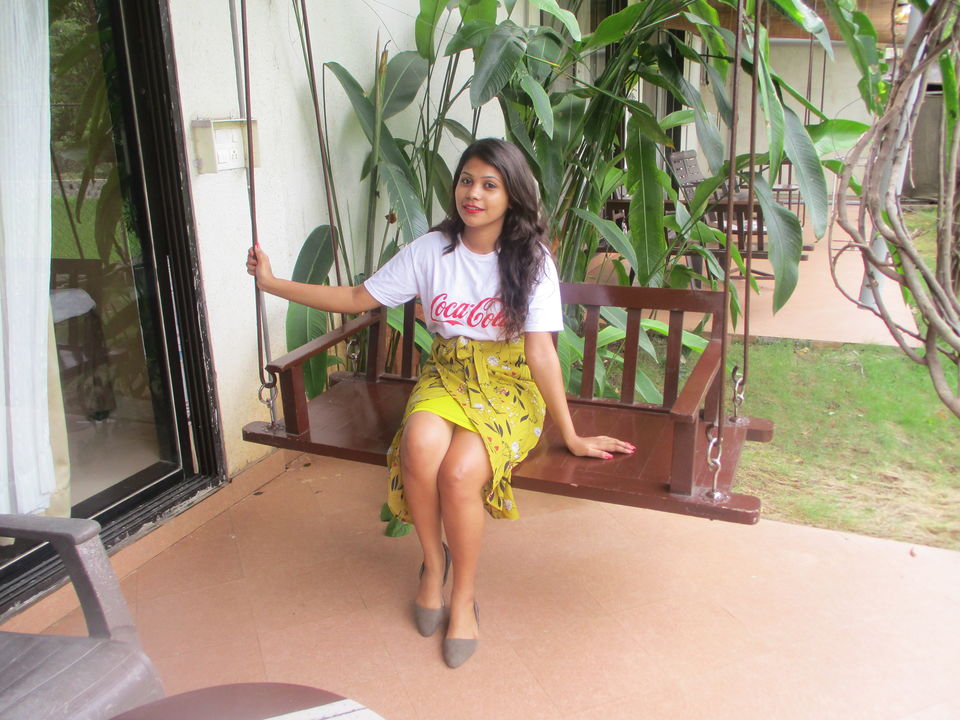 The Food
The breakfast had limited choice as it is off season while the lunch was good enough as the chinese dishes we ordered were quickly served and did taste good. In dinner we tried Chicken Hydrabadi Biriyani which is must try here and for snacks do try Bhindi Kurkure which was yum.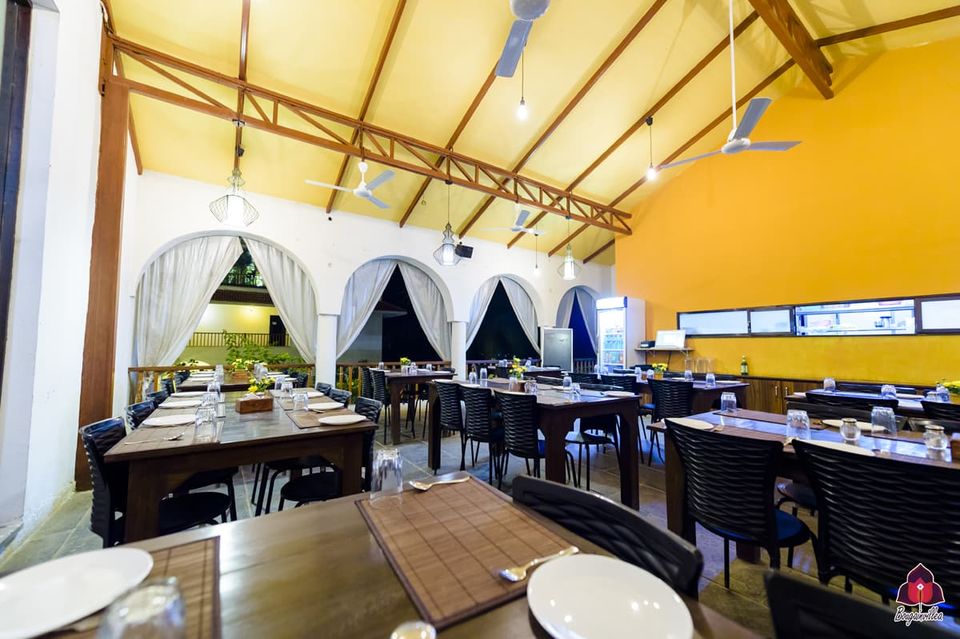 Feedback
Do book this resort for a splendid stay at alibaug not only because the room and food is good and the balcony overlooks to lush greenery which is for me heavenly but it is wisely priced too.
Tip
Do walk from the resort for ten minutes, ask the locals for directions towards nagaon beach which is the cleanest beach at alibaug and a bit secluded so your mental peace wont be hampered here too.