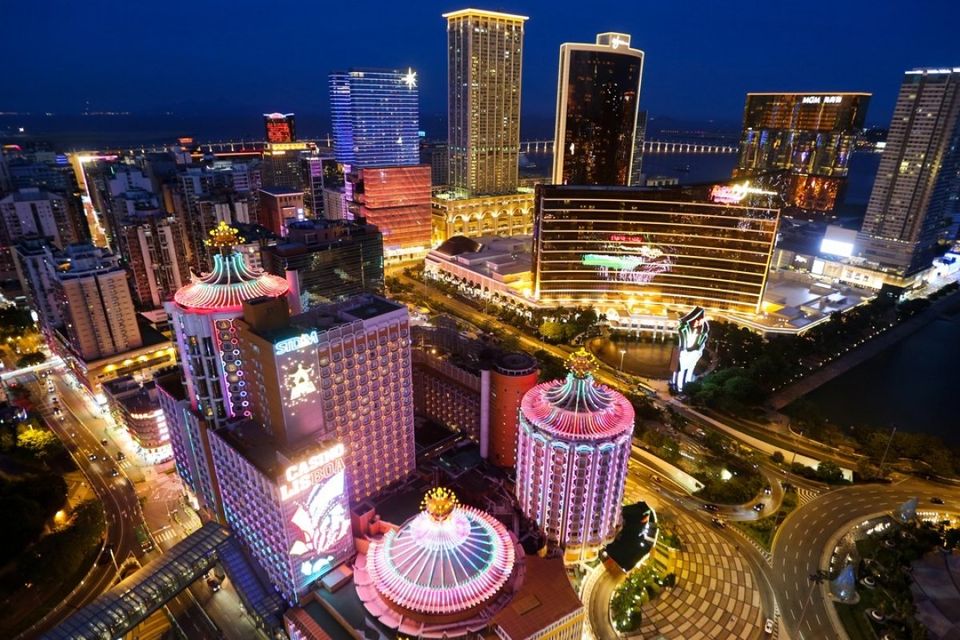 Be it lifestyle fantasies you wish to slide into like an eiderdown or a panoply of heritage, Macau, "Vegas of the West" cradles both impeccably. Glitzy casinos, ancient temples, spine chilling rides, ritzy malls, enchanting architecture with all rolled in one, this Asian powerhouse lies on the South Coast of China. Comprising Macau Peninsula & islands of Taipa and Coloane, it is merely 65.7 KM away from Hongkong. The origin of its name dates back to when Portuguese first landed outside the A-Ma temple and were told it was Ma Ge, Ma Gok which later transformed into "Macao" albeit its Chinese name is "Ao Men"
Here is a mix of 20 places for both budget friendly as well as extravaganzas.
A- Ma temple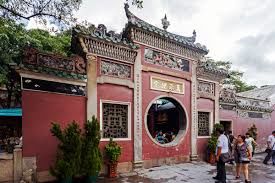 Hailing from 1490, this ancient temple weaves the traditions paying homage to goddess, Mazu, a sea goddess. Comprising of six main halls, it portrays Chinese culture, Confucianism, Buddhism, and Taoism. Embracing the warm vibrancy, this place anchors the roaring Macau. Also, one can visit Macau Maritime Museum which is close by.
Macao Giant Panda Pavilion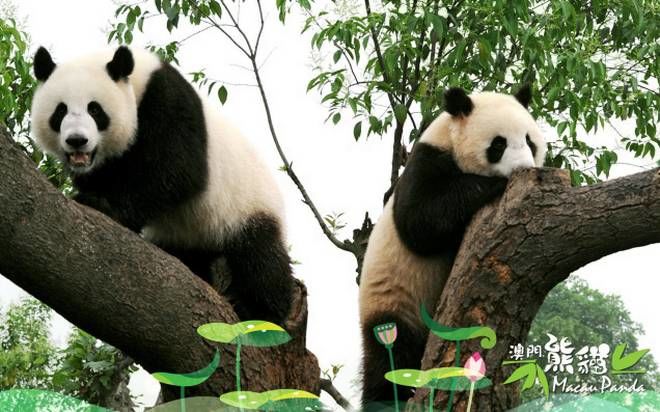 Ask me anything on whats app, I will adhere solemnly to Panda emojis. And if you are on this spree, welcome to Panda lovers club. And for all Panda fans, two giant pandas; Kai Kai & Xin Xin are waiting at this Pavilion. Being a sprawling 3000 meter facade, Coalane is also peppered with walking trails, leafy squares & tranquil beaches. Cuteness plus serenity. What more can we ask for?
Taipa Village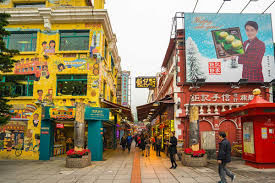 Entailing an exotic fusion of east & west, Taipa village subverts the familiar tourist destinations cliches. Admiring the classic villas & old style Chinese shops, one can stroll around Rua do Cunha, a popular Food Street. One can't miss the Pork Chop Buns & Portuguese Egg tarts. Other scrumptious delights are "Galinha a Africana" (African chicken marinated with coconut & spices) & Macanese Chilli Shrimps.
Library at Leal Senado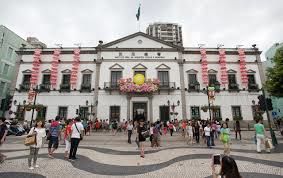 A heaven for bibliophiles, this structure is an enticing Neo classical architecture which captures the zeitgeist of that era impressively. Several exhibitions are held showcasing artifacts, calligraphy & eclectic things. Located at Senado Square, it is a buoyant portrayal of Portuguese architecture.
Streetscaping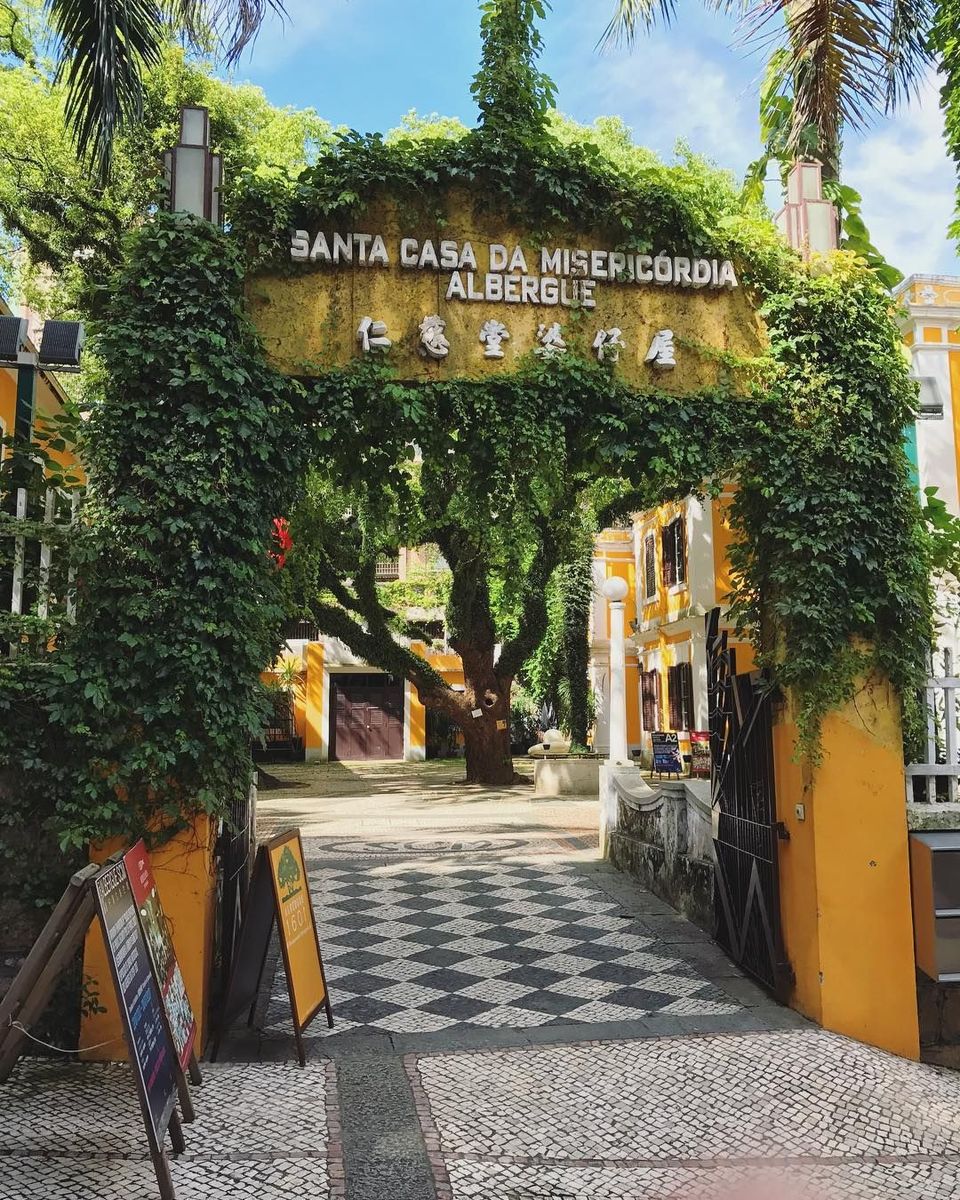 Are you someone who adores colorful streets and stroll around admiring their essence? Then, head over to St Lazarus quarter which beholds most attractive streets. With pastel colored buildings, European courtyard, blossoming trees, the most attractive ones are "Albergue da Santa", "Casa Da Misericordia" & "Calcada da Igreja de S. Lázaro"
Entertainment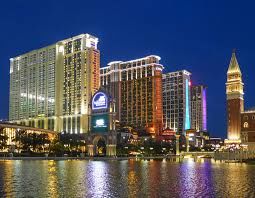 If you have a bend for theater & music, Cotai should be on your list. The spectacular high dive, acrobatics, high wire stunts & fountain effects highlights the twinkling lights of Cotai. Also, if superhero, Batman causes a stir in your heart and you want to fight the villains of Gotham, Studio City's Batman Dark Flight 4D is one in a lifetime experience.
Dragon Boat Festival & Firework Display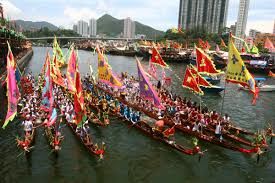 Wish to bask in the traditional roots of Macau? Then visit Macau in May for Dragon Boat Festival held on Nam Van Lake. Commemorating the heroic poet, Qu Yuan for drowning himself as a protest against corruption, it is a race filled with boisterous beat of drums. Also, Fireworks Display are held in Sept/Oct and the spectacular view can be enjoyed from vantage points on Macau Peninsula & Taipa Island.
Macau Grand Prix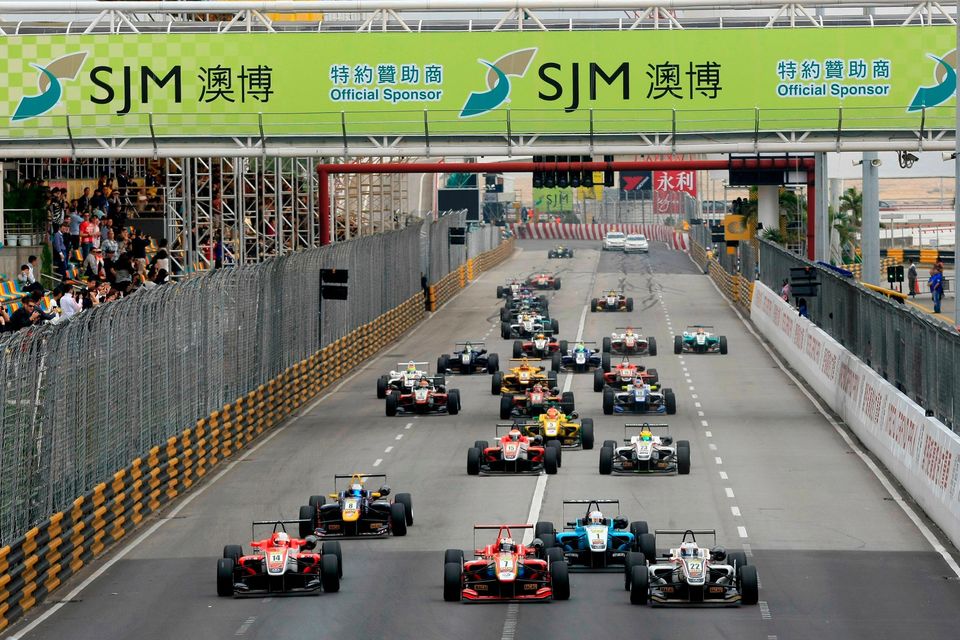 If you love the booming noise of engines, soaring speed & legendary formula one sport, don't miss the Macau Grand Prix. 4 days of wild adventure on most challenging circuits of world sounds gallant for intrepid solely.
Ruins of St. Paul's Church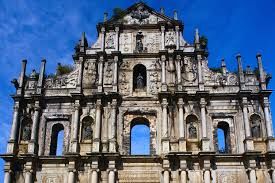 Initially named "Mater Dei", St Paul's church is acclaimed as " Vatican of the Far East". Designed by an Italian Jesuit, Carlo Spinola, it is a UNESCO world heritage site. A home to an array of religious artifacts is the "Museum of Sacred Art & Crypt". Rarity such as Sino Portuguese crucifixes as well as 17th century painting of St. Michael the Archangel was explored over here. Also, don't miss the popular 238 meter long dragon parade.
Macau Tower
If "Adventure" is the main word in your vocabulary, the Macau Tower is your place. A 330 meter tall skyscraper providing a 360 degree view of Macau from observation lounge will leave you in wonder. Also, don't drop your jaws if you see few people jumping off the tower. Hold your horses! They aren't committing suicide but plunging for intimidating bungee jumping.
Taipa Flea Market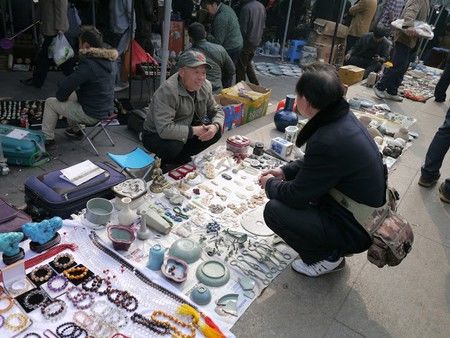 If you are a bohemian soul and a penchant for eclectic handicrafts, mystical folk dance, lion dance, enchanting magicians & street paintings, visit Taipa Flea Market. It is held every Sunday at Taipa village. Besides being an historic center of Macau, it is bustling with antique shops & amazing bakeries.
Neon Lights & Cocktails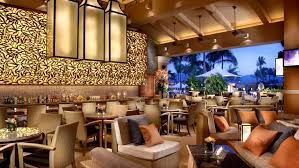 If you are a party animal craving for neon lights, glitzy casinos, cocktails quenching your thirst, head over to Sky 21, a sleek club inn the AIA tower. Bar Azul is another royal treat for premium liquors & champagne. Although, if you are a countryside soul, Old Taipa Tavern in Taipa Village with music, drinks, and dance will be up your alley.
St. Dominic's Church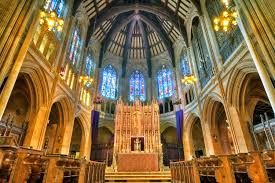 Gravitated towards the elegant architectural style of churches? Well, St. Dominic's Church is a classic epitome of colonial era of the 17th century. One of the visually arresting features is a yellow Baroque facade nestled within Portuguese cobblestone pavement.
Mandarin House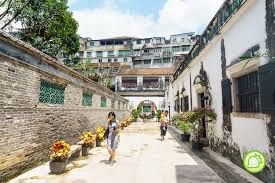 A splendid display of Chinese architecture is Mandarin House (1809) at Lilau Square. Also known as Casa da Cheang, it was the residence of Zheng Guanying. The structure is a rich fusion of western & Chinese designs. During Chinese New Year, the structure is amazingly decked up.
Guia Hill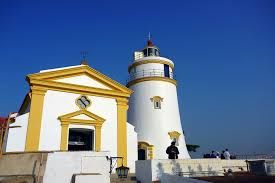 If the practice of "Shinrin Yoku" gravitates you, Macao has something for you. If you are baffled by this alien term, it is Japanese term for "Forest Bathing" meant to detoxify your soul. While climbing all along Guia Hill, one can reach the Guia Fortress perched atop the hill. With centuries old frescoes, first modern lighthouse & old military tunnels plus enveloped green canopy is a treasure indeed.
Lou Lim Leok Garden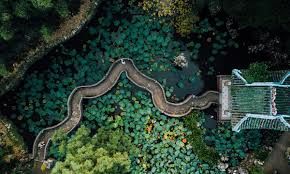 Known as the most beautiful garden of Macau, it maintains Suzhou style garden features. With landscaping, grotto, Chinese pavilions, Macau Tea Culture House, this place is sheer bliss. Also, the annual "Lotus Festival" is held in June & celebration of Chinese New Year & Mid Autumn Festival are a huge fest.
Kun Iam Temple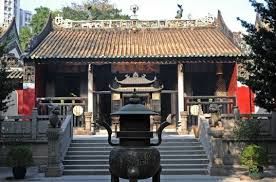 Spirituality cleanses everything. If you are in the mood of soul detoxification, Kun Iam Temple, one of the oldest temples of Macau should be on your bucket list. The mystery unravels about a hidden gem in its garden which is a Stone Table. Quite intriguing, right?
Aquarium at MGM Macau
Boasting of the largest tank in Macau, Grande Praca is a 8 meter tall cylinder shaped aquarium with a rich aquatic life. Clown fish, lion fish, trigger fish, panther grouper & many more hovering around makes a great leisure for tourists.
Portuguese Wine Museum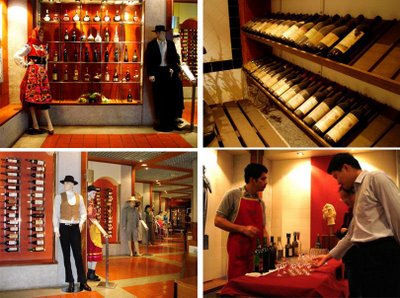 Apart from Sulla Wines, I have personally not tried wine tasting. Not only I was elated to hear about Portuguese wine but also the overall place. Well, one can not just talk about it but definitely visit. To say, Some Wine and cheese, please!
Art Galleries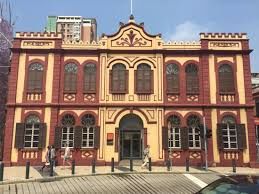 Remotely close to Albergue is an art gallery for local artists & creative arts. Besides this, Tap Seac Gallery at Tap Seac Square exhibits international artists throughout the year.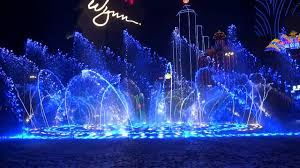 Last but not least, end your phenomenal trip by show at "Performance Lakes" adorned with LED lights, water fountains & Western and Chinese musical scores.
Well, that's all. Tchau!
#20ThingsILoveAboutMacao